Alphabet announces 12,000 job cuts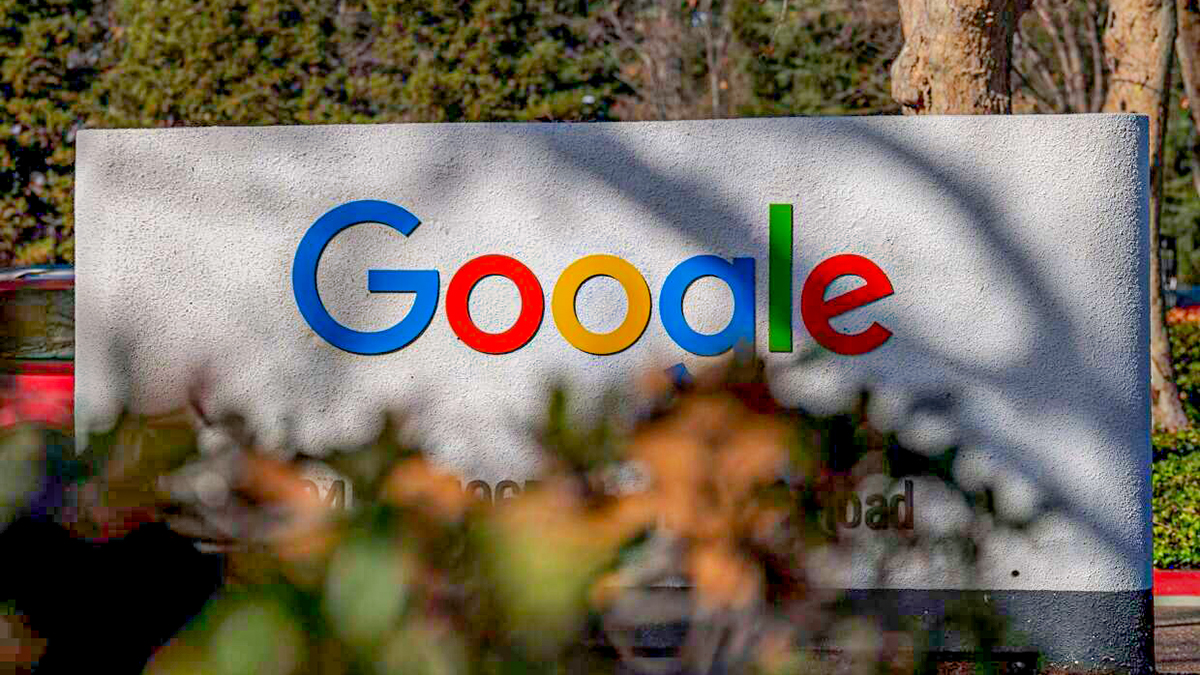 Google's parent company Alphabet will cut 12,000 jobs, in the latest staff redundancies to hit the tech industry.
Google and Alphabet CEO Sundar Pichai said he took "full responsibility" for the cuts, in an internal email.
The cuts will affect 6% of Alphabet's workforce worldwide, in teams including recruitment and engineering.
This comes days after Microsoft announced 10,000 jobs would be lost, and weeks after Amazon announced 18,000 job cuts.
Mr Pichai thanked staff for "working so hard" in their roles, adding that their "contributions have been invaluable".
He wrote: "While this transition won't be easy, we're going to support employees as they look for their next opportunity.
"Until then, please take good care of yourselves as you absorb this difficult news. As part of that, if you are just starting your work day, please feel free to work from home today."
According to a recent filing with Companies House, Google has more than 5,500 staff in the UK. But it is unclear how many of these will be affected by the cuts.
Sathosa slashes prices of 6 essential food items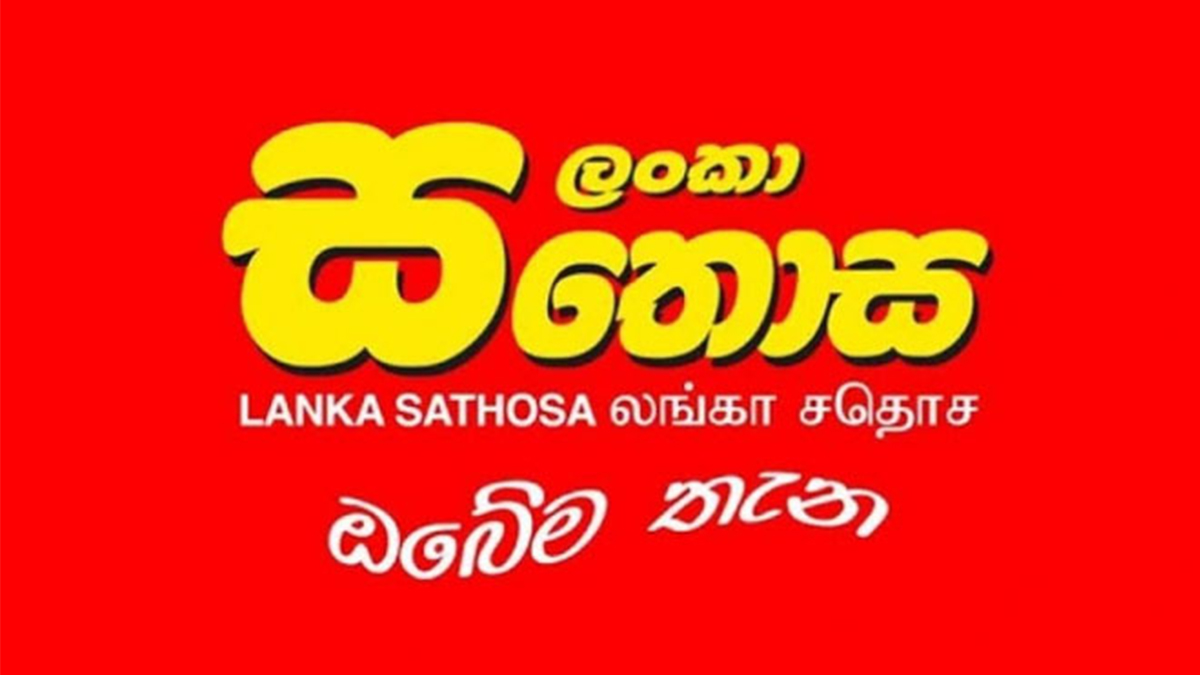 Lanka Sathosa has slashed the prices of six essential food items, with effective from tomorrow (26 Jan.).
The revised prices are as follows :
Dried Chillis – Rs. 1,700/kg
White Raw Rice (local) – Rs. 169/kg
Red Kekulu Rice – Rs. 179/kg
White Nadu Rice – Rs. 184/kg
Keeri Samba Rice – Rs. 235/kg
Red Dhal – Rs. 365/kg
People's Bank suspends decision to up interest rates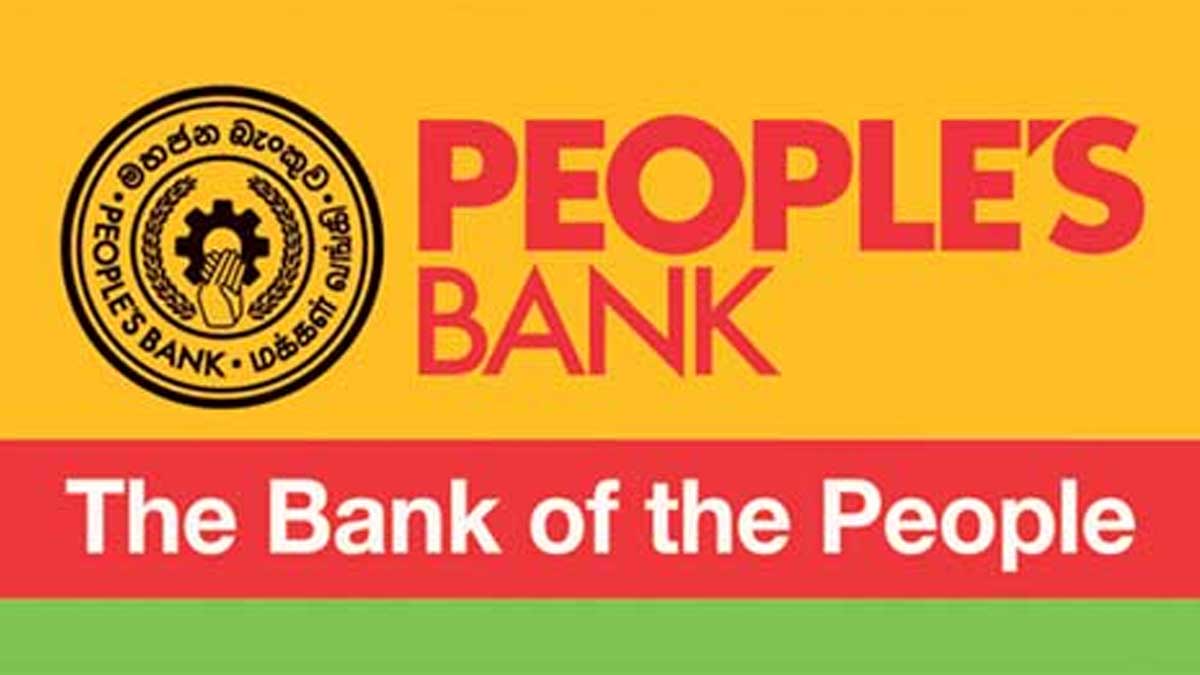 People's Bank has temporarily suspended its decision to increase loan interest rates to 15.5%
House of Fashion brawl; two employees hospitalized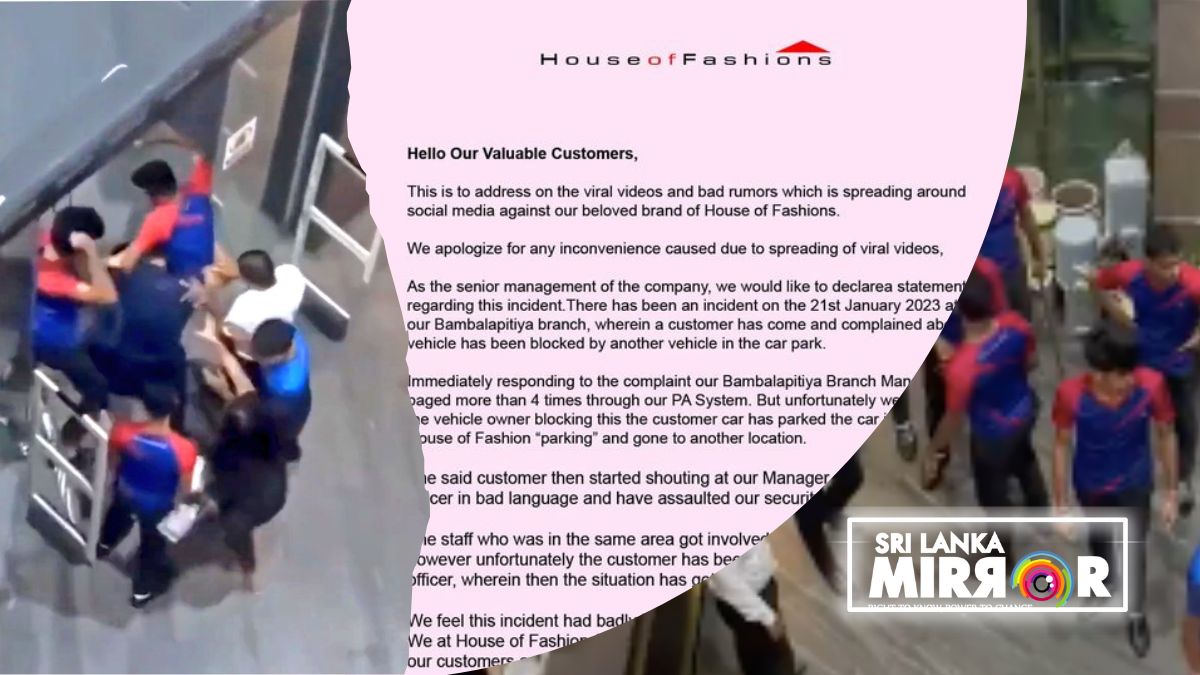 Two employees of House of Fashion at Bambalapitiya who were injured during the recent brawl that took place with a customer have been admitted to the hospital.
During the conflict, the employees kicked and beat up the customer with sticks while the customer also attacked the employees.
The Bambalapitiya Police are investigating the incident and they have recorded statements from the customers yesterday (23). They are a couple residing in Maharagama.
Statements were recorded from the employees as well.
However, no one has been arrested in connection with this incident so far.
Cause of the brawl..
On January 21, a customer has complained that his vehicle had been blocked by another vehicle in the car park.
The vehicle owner blocking the customer's car has parked the car in House of Fashion "parking" and had gone to another location.

Therefore, the customer had gone and complained to House of Fashion along with his wife resulting in an argument which had led to the brawl.
Excuses..
Meanwhile, the House of Fashion issued a statement yesterday (23).
It said, "We feel this incident has badly impacted our goodwill with the customers. We at House of Fashion always make sure that we do our best to protect our customers and do the best customer service at all times."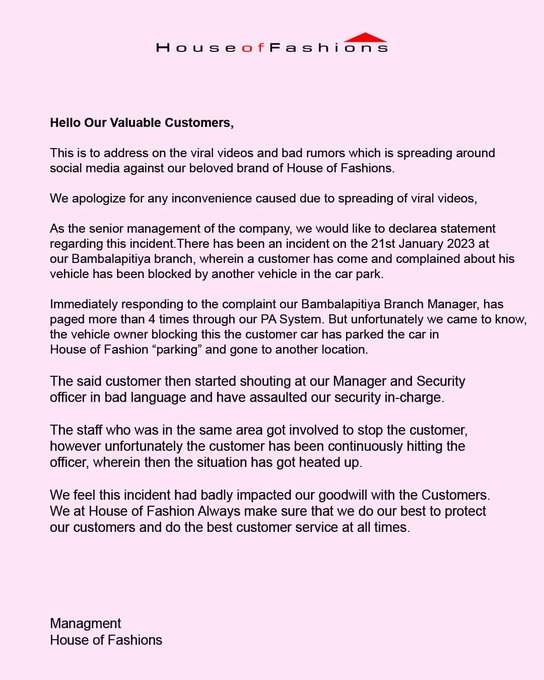 One sided CCTV..
Meanwhile, House of Fashion had released CCTV footage obtained from one side to several media outlets.
They are shown below.
Customer recorded footage shared on social media:
Related news:
Police launches probe brawl at House of Fashion