Chamber of Mineral Exporters launched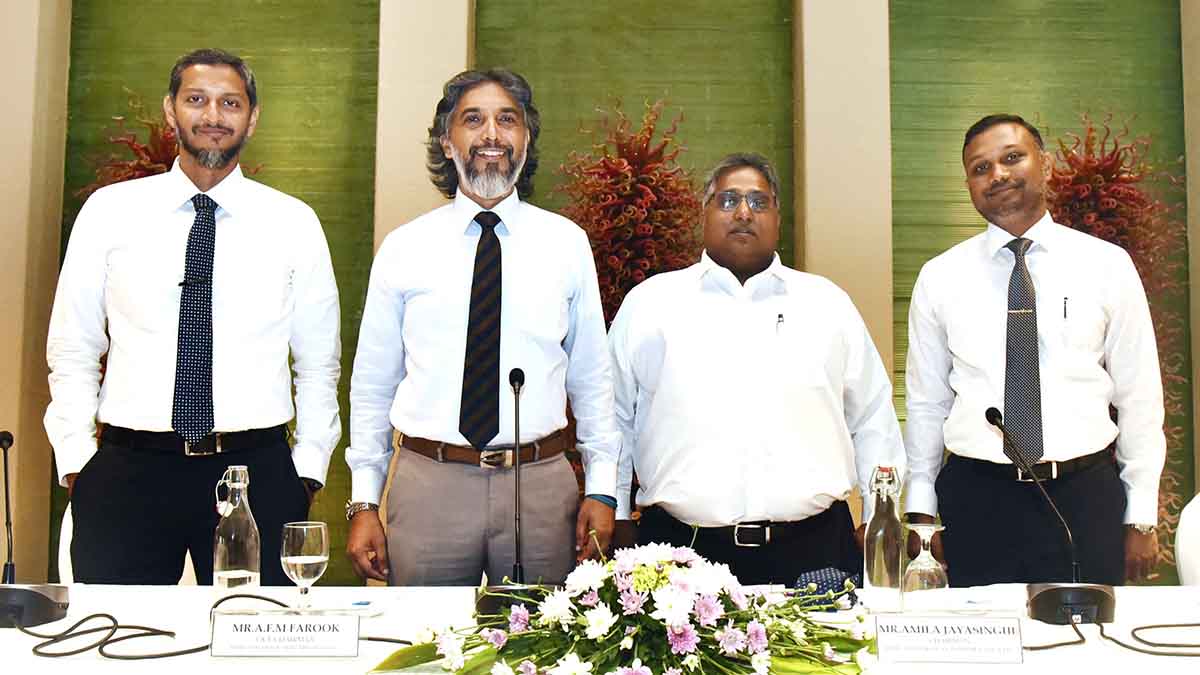 The Chamber of Mineral Exporters (CME Chamber) was officially launched as a collaborative initiative comprising prominent companies in Sri Lanka who mine, process, add value, and export minerals and mineral-based products.
The Executive Committee of the CME comprises Mr. Amila Jayasinghe – Chairman / Director Bogola Graphite Lanka PLC, Mr. A F M Farook – Vice Chairman / Director CeyQuartz MBI (Pvt) Ltd , Dr. Sandun Dalpatadu – Secretary / Director Damsila Resources (Pvt) Ltd., Mr. Yaasir Nizam – Treasurer / Director Mirama Quartz Industries (Pvt) Ltd , Mr. Fahim Naufal – Director Alchemy Heavy Metals (Pvt) Ltd. and Ms. Udesha Bopitiya – Director Lanmic Exports (Pvt) Ltd.
Speaking at the inauguration of the CME, Amila Jayasinghe said they are dedicated to:
· Enhancing and advancing the mineral resource industry in the country.
· Collectively addressing and enhancing the value addition for local minerals.
· Collectively addressing the challenges faced by the industry.
"The Chamber aims to utilize Sri Lanka's mineral resources for economic growth, employment, and sustainable development. It marks a milestone by uniting key exporters towards a vibrant mineral resource industry. The minerals available in Sri Lanka present an opportunity to increase the country's international market presence to expand its global footprint. The Chamber aims to drive growth, innovation, and sustainable development in the mineral resource industry by leveraging resources effectively. " said Chairman Amila Jayasinghe.
Vice Chairman A F M Farook , said that the goals and objectives of the Chamber are to :
· Position the mineral industry as a major export revenue generator for Sri Lanka
· Establish partnerships and encourage investments to boost foreign exchange earnings and overall economic growth.
· Propel the mineral industry to new heights, creating employment and enhancing competitiveness in the global market.
· Work with the public sector to develop long-term policies for sustainable development and responsible mining practices.
· Partner with state and non-state organizations for eco-friendly practices, sustainable mining, and preserving natural resources for future generations.
Jayasinghe went on to explain the manner in which the benefits of their industry could be channeled back to the country, due to the collaborative efforts of their association. He also said that due to the many hurdles and impediments in their way, the progress of the industry was greatly hampered , some of these being :
· Rapid policy changes, inconsistent regulations, and tax laws affecting investment decisions and long-term planning.
· Political instability which leads to delays in decision-making and infrastructure projects.
· Heightened sovereign risk impacting investor confidence, borrowing costs, and currency fluctuations.
· Lengthy and complex regulatory processes which slow down projects and increase costs.
· Unfounded/baseless environmental and social concerns causing project delays due to opposition.
· Volatile global commodity prices and demands which affect revenue and profitability.
· Geopolitical developments which add complexity, including changes in trade policies, tariffs, and international relations.
The newly formed CME called on the government to assist the industry, thereby boosting the country's economy by implementing the following:
· Establishing transparent and consistent policies and regulations for mining and exports.
· Have independent oversight bodies that implement a strong regulatory framework with clear guidelines and regular audits to monitor compliance and identify corrupt practices.
· Simplifying and streamlining the permitting and licensing process for mineral exports using online platforms utilizing digital technologies (e.g., blockchain technology) and having one-stop service facilities.
· Encouraging public-private partnerships in state-owned mineral enterprises for transparency and accountability.
The CME together with it's members will work towards not only enhancing the efficiency and competitiveness of Sri Lanka's mineral resource industry but will also contribute to the creation of high-value job opportunities and knowledge transfer, while maximizing the value addition locally to the minerals to ensure maximum retention of value for Sri Lanka
Lanka Sathosa slashes prices of 6 essential food items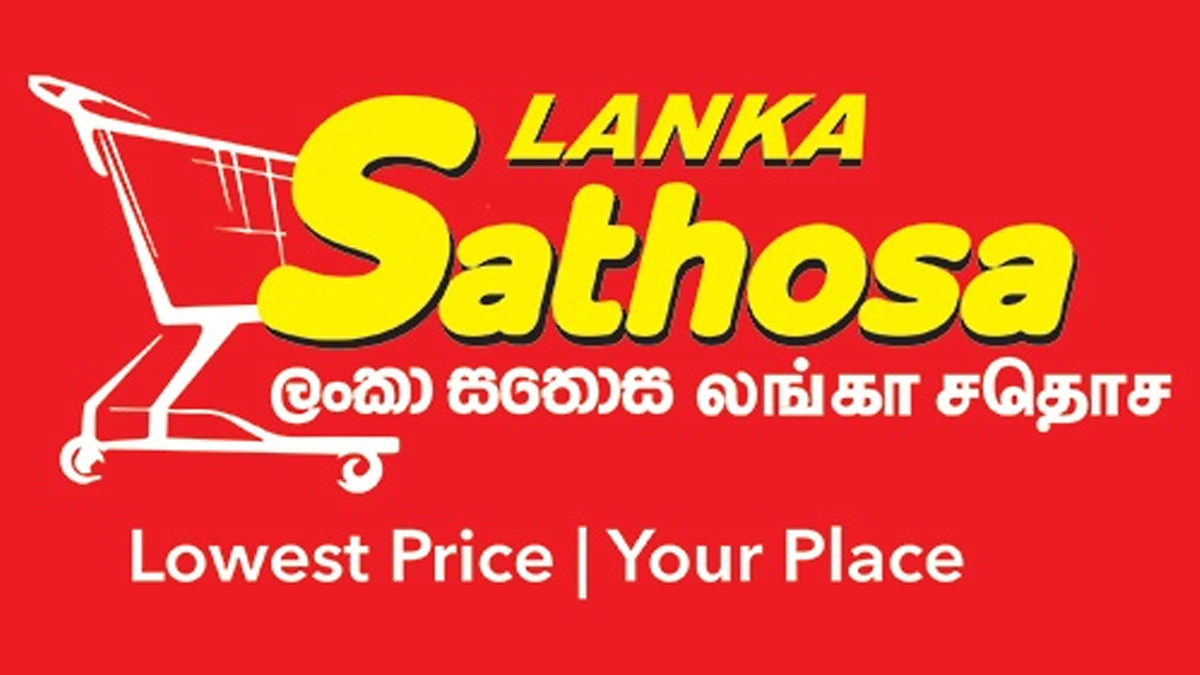 Lanka Sathosa, on Wednesday (20 Sep.), reduced the prices of six essential food items.
The price reduction will be in effect from today.

Accordingly, the prices of the following goods have been reduced:
• Soya meat – Rs.580 per kilogram  (reduced by Rs.45)
• Local Potatoes – Rs.290 per kilogram  (reduced by Rs.40)
• Thai sprats –  Rs.1,100 per kilogram (reduced by Rs.30)
• Garlic – Rs.620 per kilogram  (reduced by Rs.30)
• Big onions – Rs.195 per kilogram  (reduced by Rs.15)
• Red lentils – Rs. 299 per kilogram (reduced by Rs.06)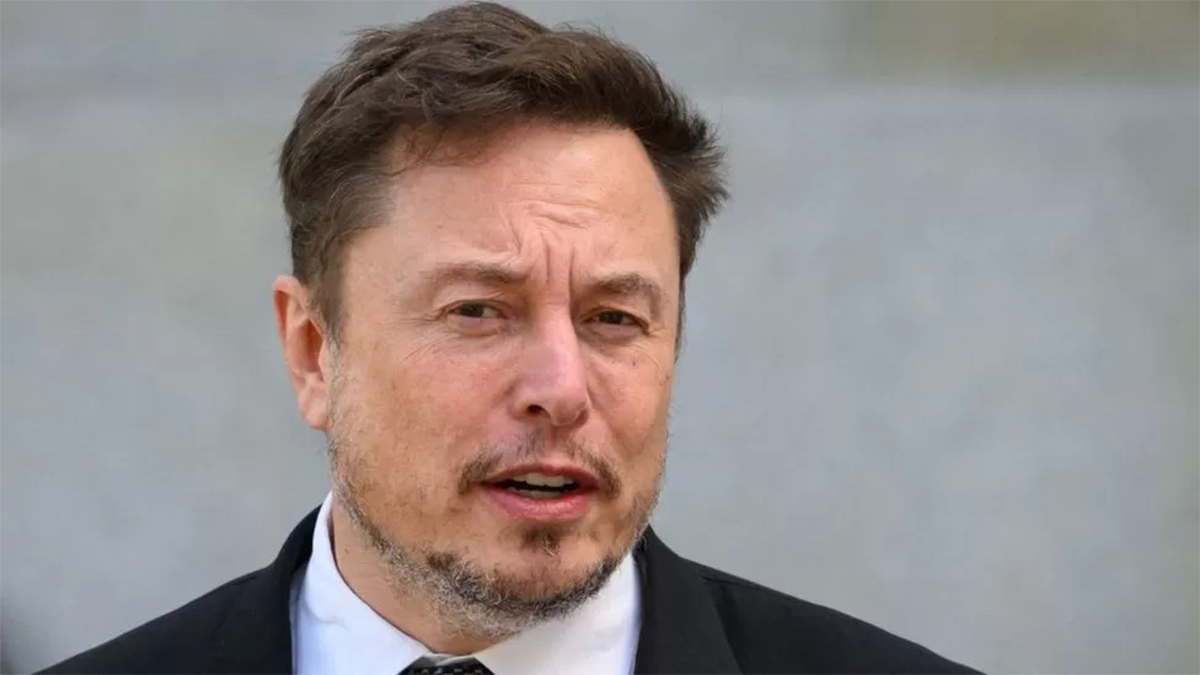 Elon Musk has suggested that all users of X, formerly called Twitter, may have to pay for access to the platform.
In a conversation with Israeli Prime Minister Benjamin Netanyahu, the billionaire said a payment system was the only way to counter bots.
"We're moving to having a small monthly payment for use of the system," the Tesla and SpaceX boss said.
The BBC approached X for further details but has not yet received a statement from the company.
It is unclear whether this was just an off-the-cuff comment, or a signal of firmer plans that have yet to be announced.
Mr Musk has long said that his solution for getting rid of bots and fake accounts on the social media platform is charging for verification.
Since taking over Twitter last year he has looked to incentivise users to pay for an enhanced service, which is now called X Premium.
This has been done by giving paid subscribers more features, like longer posts and increased visibility on the platform.
However, users can currently still use X for free.
Although there is a clear financial interest for the company to charge users, Mr Musk insisted that getting people to pay for the service is aimed at tackling bots.
"A bot costs a fraction of a penny" to make he said. "But if somebody even has to pay a few dollars or something, some minor amount, the effective cost to bots is very high".
X Premium currently costs $8 (£6.50) a month in the US. The price differs depending on which country a subscriber is in.
The world's richest person said that he was now looking at cheaper options for users.
"We're actually going to come up with a lower tier pricing. So we just want it to be just a small amount of money," he said.
"This is a longer discussion, but in my view, this is actually the only defence against vast armies of bots," Mr Musk added.
However, a risk is that by putting X behind a paywall it may lose a large chunk of its users. That in turn, could drive down advertising revenue, which currently accounts for the vast majority of the company's income.
Mr Musk's conversation with the Israeli prime minister also touched on antisemitism on X.
The platform has been accused by the Anti-Defamation League (ADL) campaign group of not doing enough to stop antisemitic content.
In a statement, the organisation said that Mr Musk was "engaging with and elevating" antisemites.
Earlier this month, he said that the company would sue the ADL to "clear our platform's name".
In the conversation with Mr Netanyahu, Mr Musk reiterated that he was "against antisemitism".
Mr Netanyahu accepted the balance between free speech and content moderation was a challenge but urged Mr Musk to get the balance right.
"I hope you find within the confines of the First Amendment, the ability to stop not only antisemitism… but any collective hatred of people that antisemitism represents," he said.
"I know you're committed to that", Mr Netanyahu added.
(BBC News)
France halts iPhone 12 sales over radiation levels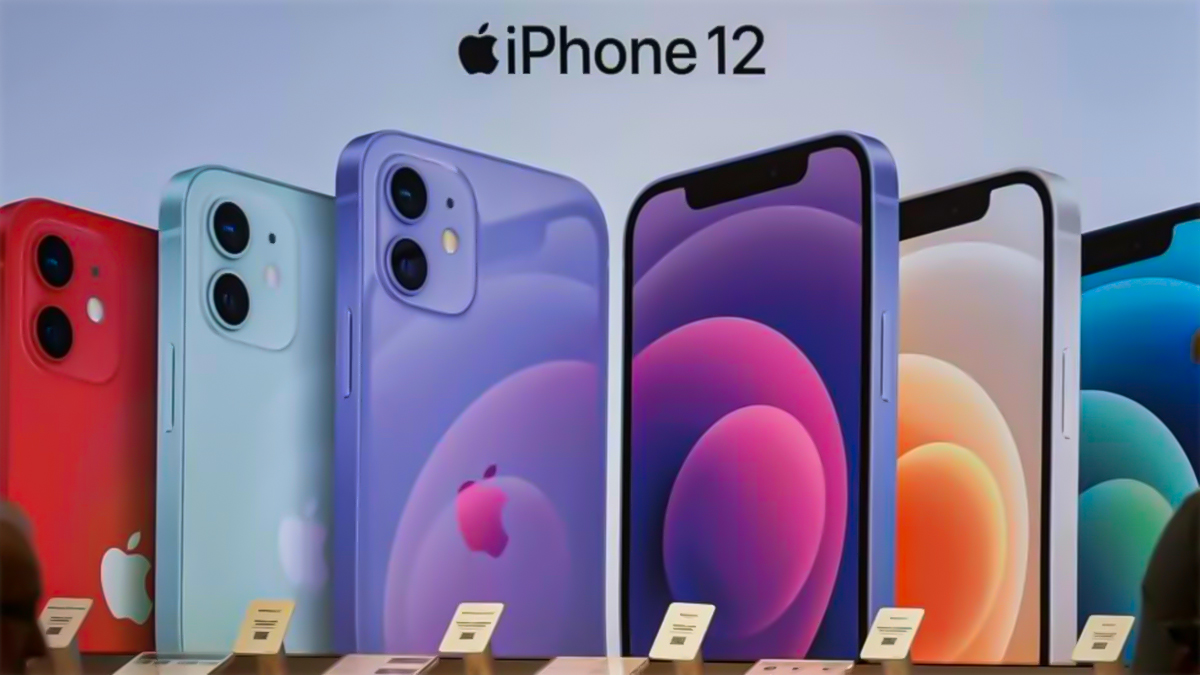 France has ordered Apple to stop selling the iPhone 12 for emitting too much electromagnetic radiation.
On Tuesday, the French watchdog which governs radio frequencies also told the tech giant to fix existing phones.
The ANFR has advised Apple that if it cannot resolve the issue via a software update, it must recall every iPhone 12 ever sold in the country.
But the World Health Organization has previously sought to allay fears about radiation emitted by mobile phones.
It says on its website there is no evidence to conclude that exposure to low level electromagnetic fields is harmful to humans.
The iPhone 12 was first released in September 2020, and it is still sold worldwide.
Apple told the BBC it was contesting the ANFR's review, and said it had provided the regulator with lab results from the tech giant itself and third parties which show the device is compliant with all the relevant rules.
It said the iPhone 12 was recognised as being compliant with regulations on radiation levels worldwide.
(BBC News)