Epic Lanka unveils digitalization strategy beyond 25 years with 20 innovative products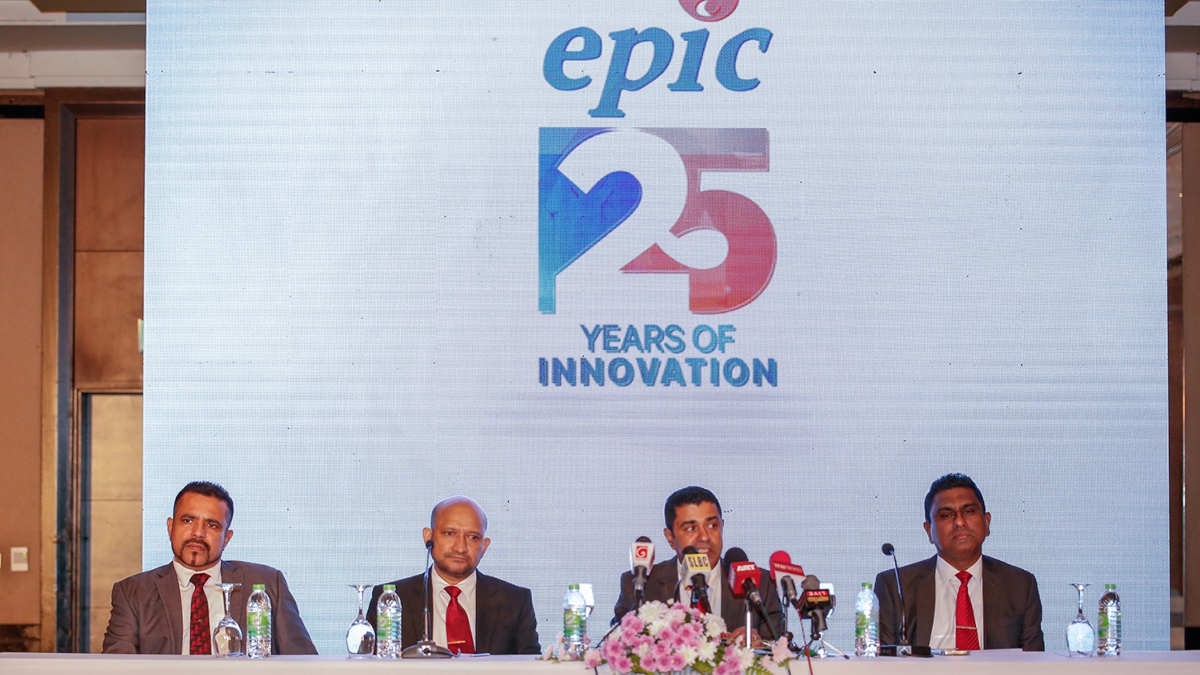 Epic Lanka, a wholly Sri Lankan-owned fintech and digital transformation solutions provider with a quarter-century of experience in the IT industry, recently marked the momentous occasion of their 25th anniversary.
This milestone underscores their enduring commitment to excellence and their significant contributions to the field of financial technology. Evolving from its roots as a project-driven entity, Epic now boasts a remarkable portfolio of 20 unique Intellectual Properties (IPs).
Positioning itself as a formidable player in the global IT arena, these IPs will be promoted in foreign markets through strategic partnerships with other leading software brands, further solidifying Sri Lanka's reputation as an IT knowledge and solutions hub. 

Over the past 25 years, Epic has employed a workforce of more than 6,000 employees, predominantly consisting of local IT graduates, while also providing opportunities to over 3,000 interns.
The industry leader of domain expertise, innovative solutions by Epic have modernized state enterprises, transformed the payments landscape. Considering the scope and influence, it's estimated that Epic's solutions and innovations have a direct or indirect impact on the daily lives of all Sri Lankans.
Moreover, Epic's expansion into East Asia has seen the company provide its cutting-edge solutions to foreign clients, reinforcing its position as a global leader in the industry. In recognition of its outstanding contributions, Epic was adjudged as the best ICT solutions company in Sri Lanka and also won Sri Lanka's first-ever Gold award at the Asia Pacific ICT Alliance (APICTA) Awards. These accolades underscore the company's commitment to excellence and innovation.

Epic's product solutions portfolio encompasses a range of impressive offerings, each catering to specific business needs. For instance, PreveNET NAC stands out as a multifunctional and dependable solution, assisting organizations in their transition from hardware-based Network Access Controllers (NACs) to a more versatile software-based alternative. Meanwhile, Collectmate provides a comprehensive and holistic approach to managing end-to-end tasks and processes within the realm of debt collections and recoveries. Doxmate, on the other hand, offers an enterprise content management and business process automation solution, featuring document management systems and workflow solutions. Paytect is a fully-fledged card management system that facilitates the entire spectrum of card issuing, acquiring, and transaction processing functions while Digiface emerges as a digital onboarding eKYC and vKYC solution, developed by Epic, offering a comprehensive approach to streamline digital onboarding processes across various banking products while ensuring compliance with pertinent regulations. These solutions collectively contribute to enhancing operational efficiency and addressing the evolving needs of businesses in today's digital landscape.
For a quarter-century, Epic has been at the forefront of technological innovation in Sri Lanka. Dr. Nayana Dehigama, Epic Technology Group Founder and Executive Chairman reflects on this remarkable journey, stating, " We recently commemorated the 25th anniversary of Epic as it embarks on a transformative journey. From humble beginnings, we have now emerged as a leading force in enterprise digital transformation. This milestone is a result of the dedication, passion, and expertise of our exceptionally talented team, who consistently push the boundaries of what can be achieved. They have enabled us to deliver cutting-edge solutions that have positively impacted the lives of Sri Lankans.
"Epic Lanka Managing Director and Chief Executive Officer, Viraj Mudalige, shares his vision, stating, "Our Research and Development centre in Sri Lanka that is equipped with advanced technology has played a key role in nurturing an innovative culture, leading to the development of cutting-edge solutions that have earned us many national and international awards."Looking ahead, Epic remains committed to pushing the boundaries of innovation and delivering exceptional value to its stakeholders. Mudalige elaborates, "We are actively pursuing opportunities to expand our global presence and introduce our outstanding solutions to markets beyond Asia. Our primary objective is to maintain our influence in shaping the future of the global fintech industry. With 20 proprietary products in our portfolio, we are transitioning from project-based ventures to building a comprehensive suite of cutting-edge software solutions. As we look ahead to the next financial year, Epic envisions forging strategic partnerships with software companies and nations worldwide to bring our ambitious goals to fruition. Epic Lanka is set to redefine the IT landscape, both in Sri Lanka and on the global stage.
"Founded in 1998, Epic Technology Group is an award-winning regional technology leader in adopting and delivering modern technology across the Banking, Financial Services, and Government sectors in local and international markets. Equipped with ISO 9001:2015, ISO 27001:2013, PCI3DS, and CMMi Level 3 certification, Epic has more than 25 years of experience in Fintech, information system security, enterprise digitalization, mobile applications, e-payment application development, e-government solutions, and document management systems. .

For more information, please visit www.epictechnology.lk.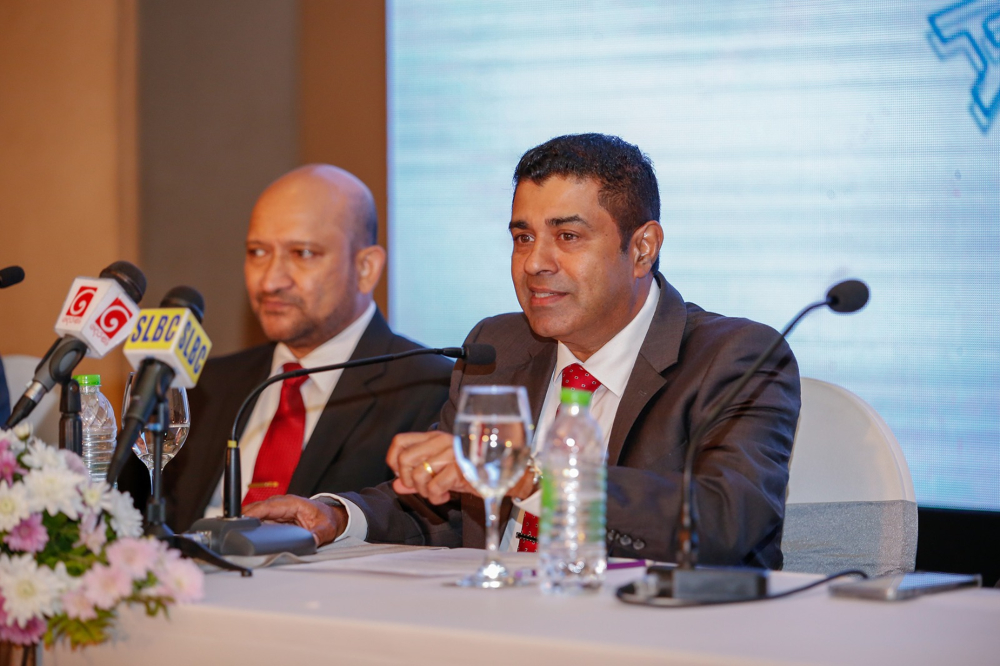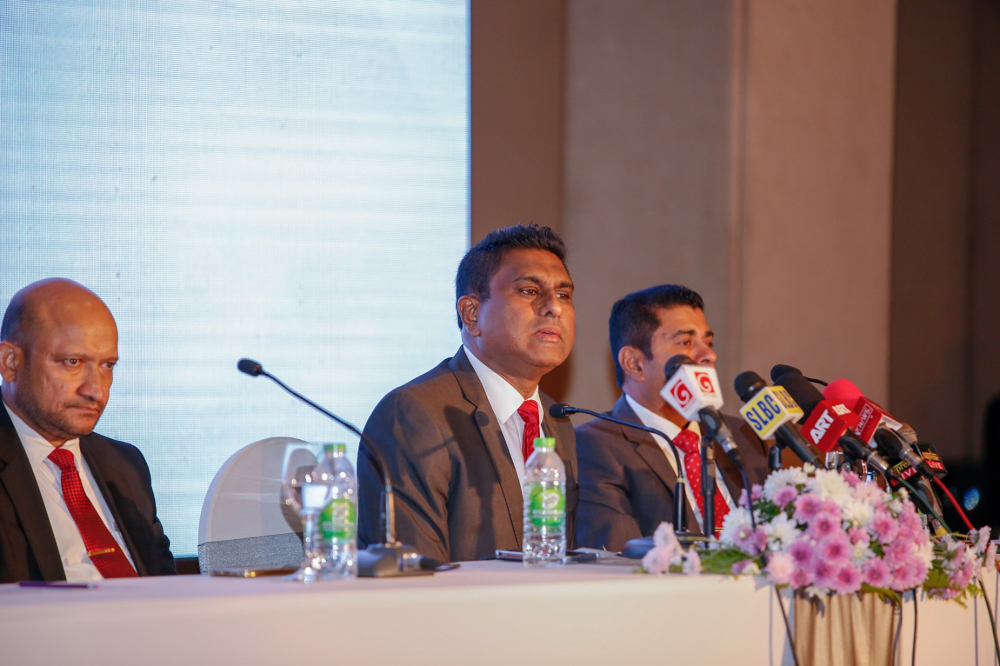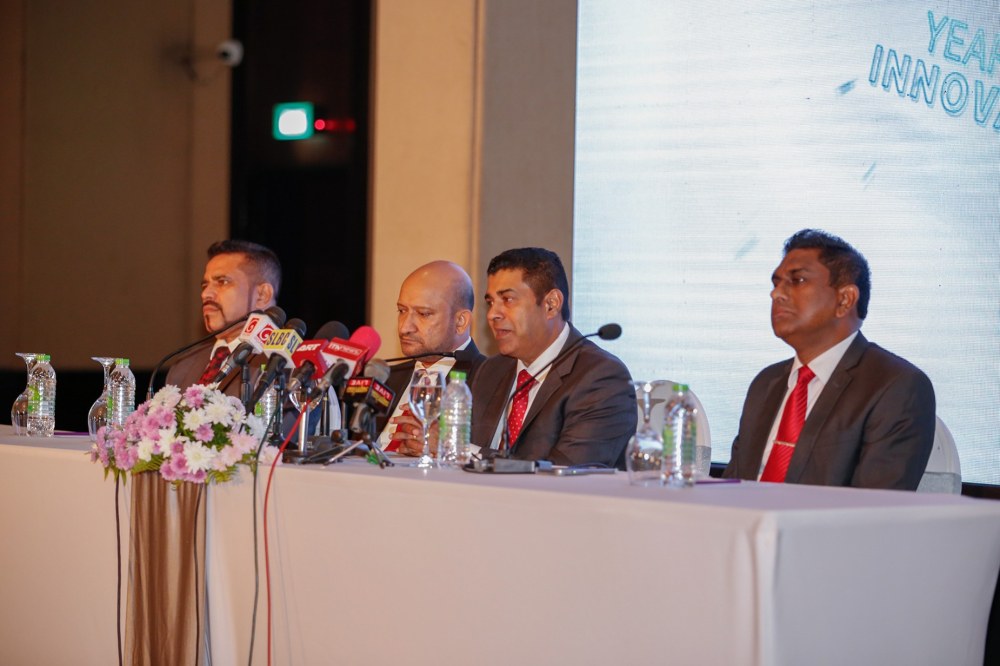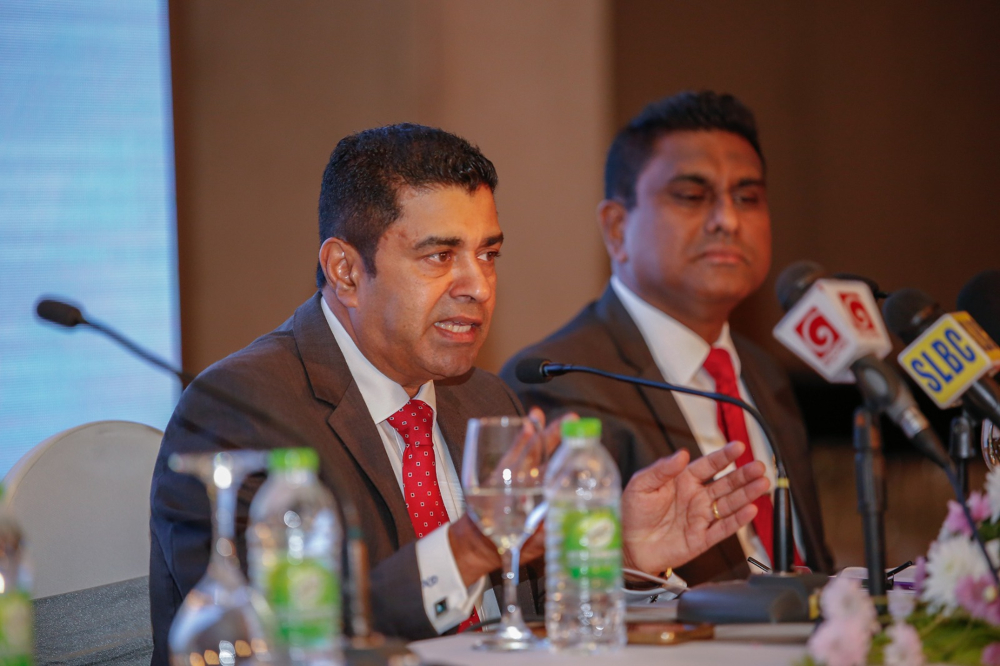 Cinnamon prices drop in SL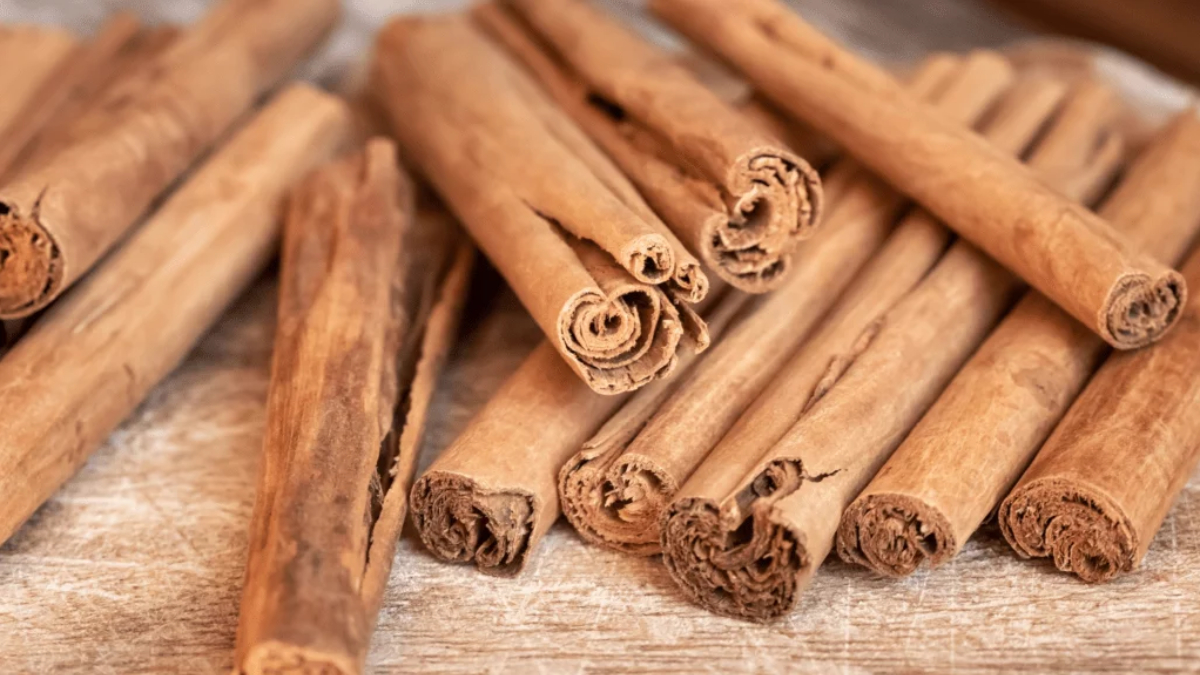 Cinnamon prices have dropped in the Sri Lankan market, the Department of Agriculture states.
Alba cinnamon, which is the highest grade of Ceylon cinnamon available in the local market, is sold between Rs. 4,800 – Rs. 5,000 per kilo which is a drop of Rs. 500.
This will lead to serious economic issues for those at the grassroot level of the industry, whose livelihood is cinnamon cultivation.
SL records record tourist arrivals in November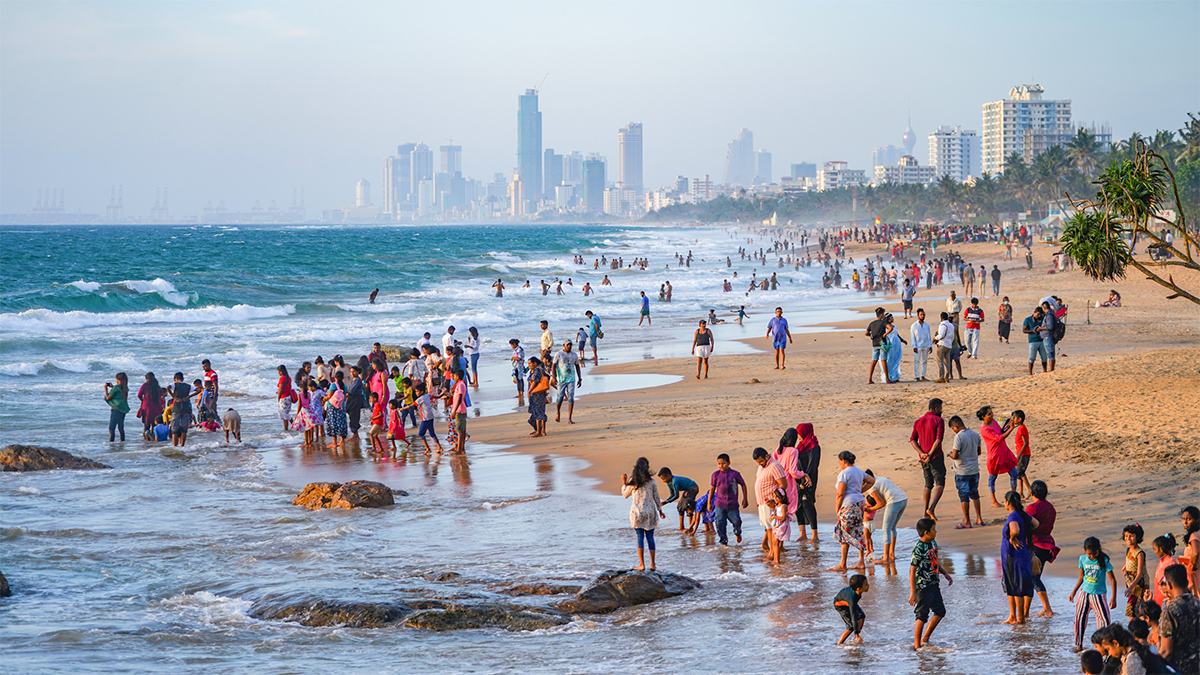 Sri Lanka Tourism has recorded its highest arrivals figure mark for a month in November after a lapse of nearly 4 years.
The November 2023 arrivals hit 151,496, passing the previous best of 143,039 recorded in July 2023.
The November arrivals figure also is a 153.5% increase against 2022 November which was 59,759.
With this the total number of arrivals from January to November end was at 1,276,951 in comparison 719,978 arrivals recorded in the entire last year.
Once again for the seventh month in succession India was the best course destination for Sri Lanka fielding 30,339 tourists and accounting to 20% of total arrivals for November.
The Russian Federation was in second place with 24,912 (16%) arrivals while Germany (12,331) and the United Kingdom (11,526) were the third and fourth source markets for Sri Lanka. Australia (7,900) and China (6,673) remained fifth and sixth.
SriLankan doubles Colombo – Mumbai daily flights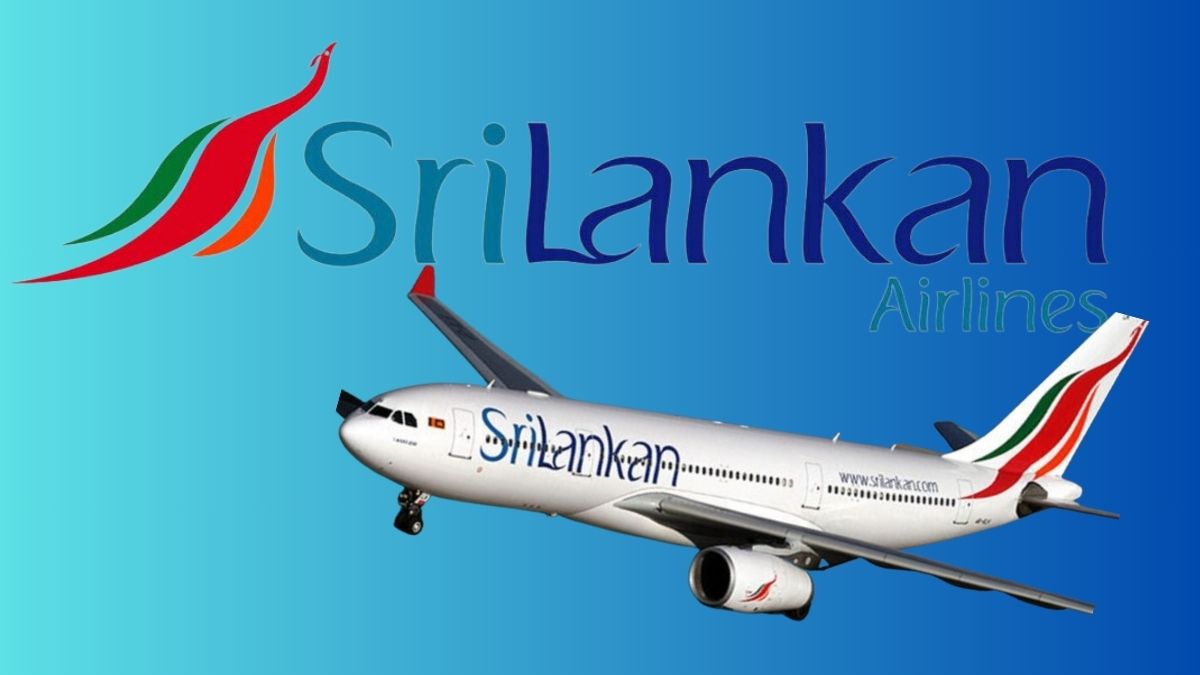 SriLankan Airlines has introduced double daily flights between Colombo and Mumbai, multiplying the convenience for passengers travelling to and from India's financial and entertainment capital, the Sri Lanka's national carrier announced.
In a statement, SriLankan Airlines said the new double daily service to Mumbai will not only give a 50 per cent boost to SriLankan's capacity on its Mumbai route, but will also strengthen the airline's already vast network in India.
Flights UL 142 and UL 144 will depart daily from Mumbai to Colombo at 3:10hrs and 20:45hrs and flights UL 141 and UL 143 from Colombo to Mumbai will depart at 23:45hrs and 17:10hrs, respectively, according to SriLankan Airlines.
Thus, passengers travelling out of Mumbai on SriLankan Airlines will now have the advantage of more flight options to Colombo and convenient connections via Colombo to popular destinations in the Far East, Europe and Australia including Singapore, Kuala Lumpur, Bangkok, London, Frankfurt, Paris, Melbourne and Sydney.
Meanwhile, the Head of Worldwide Sales and Distribution of SriLankan Airlines Dimuthu Tennakoon stated: "The Indian market has been incredibly important to SriLankan Airlines since the get-go, and with India fast becoming one of the world's largest outbound travel markets, we are only happy to expand our operations in one of India's most celebrated cities and make travel between Mumbai and Colombo extra seamless. Our frequency increase comes on the heels of Sri Lanka announcing free visa for Indian visitors and we hope that these positive developments will encourage more travellers from Mumbai to stop by Sri Lanka."
India is the only country with nine cities featured in SriLankan Airlines' network. This includes Delhi, Bangalore, Hyderabad, Kochi, Trivandrum, Chennai, Trichy and Madurai in addition to Mumbai, to which altogether SriLankan operates close to 100 flights every week.
Given the geographic and cultural proximity of the two countries, most Indians are likely to find a welcoming familiarity in Sri Lanka not found elsewhere, and SriLankan Airlines is the best bet for Indians who want to experience the best of both worlds onboard, it added.
For more information in this regard and bookings you can visit the official website of SriLankan Airlines through www.srilankan.com