Beatles announce their 'last song'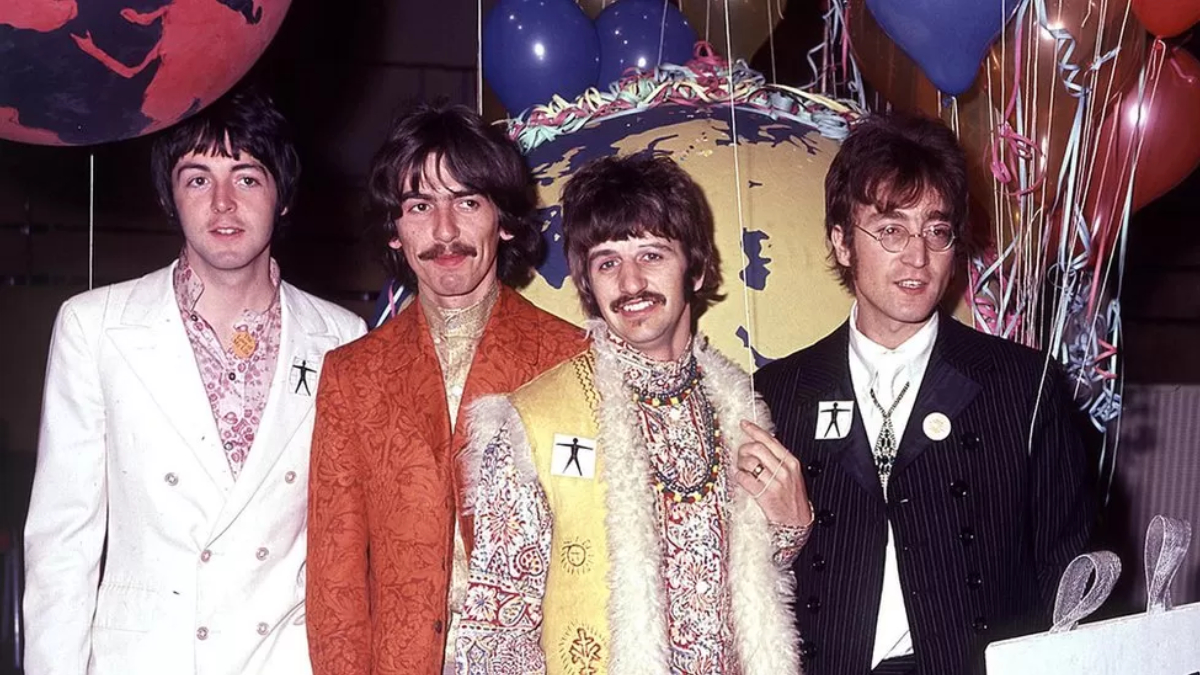 More than 50 years after The Beatles broke up, the band have announced the release of their "last song".

Called Now And Then, it is based on a 1970s demo recording by John Lennon, and was completed last year by Sir Paul McCartney and Sir Ringo Starr.
Sir Paul teased the song in a BBC interview this summer, saying AI technology had been used to "extricate" Lennon's vocals from an old cassette.
The track will premiere at 14:00 GMT on Thursday, 2 November.
It will also feature on newly-remastered versions of The Beatles' Red and Blue albums, due on 10 November.
Originally released in 1973, the career-spanning compilations have been described by Rolling Stone magazine as "arguably the most influential greatest hits albums in history".
Featuring everything from Love Me Do to The Long And Winding Road, the two volumes are essentially divided between the band's early mop-top days (the Red Album) and their more experimental and expansive late period (the Blue album).
In a press release, the surviving Beatles said completing the song had been a surreal experience.
"There it was, John's voice, crystal clear," said Sir Paul. "It's quite emotional. And we all play on it, it's a genuine Beatles recording. In 2023 to still be working on Beatles music, and about to release a new song the public haven't heard, I think it's an exciting thing."
"It was the closest we'll ever come to having him back in the room so it was very emotional for all of us," added Starr. "It was like John was there, you know. It's far out."
'Rubbish' recording
Now And Then was originally written by John Lennon after the Beatles' split up in 1970, and has circulated as a bootleg for years.
An apologetic love song, it is addressed to an old friend (or lover), to whom Lennon declares: "Now and then, I miss you / Now and then, I want you to return to me".
After Lennon was fatally shot outside his New York apartment building in December 1980, his widow, Yoko Ono, gave the song to Sir Paul.
It was on a cassette labelled "For Paul" that also contained early versions of Free As A Bird and Real Love – which the remaining Beatles polished up and released as singles in 1995 and 1996, as part of their Anthology project.
The band also attempted to record Now And Then, but the session was quickly abandoned – with guitarist George Harrison saying the quality of Lennon's recording was "rubbish".
Sir Paul has wanted to complete the song ever since – and advancements in audio technology have finally made that possible.
The story began with the release of the Beatles' Get Back documentary in 2021. Director Peter Jackson and his team developed new software that allowed them to "de-mix" mono recordings from the 1970s to isolate individual instruments and vocals.
That same technology was used last year to create a new mix of the band's album Revolver. Producer Giles Martin told the BBC the software used elements of Artificial Intelligence and machine learning to separate overlapping sounds.
"It has to learn what the sound of John Lennon's guitar is, for instance, and the more information you can give it, the better it becomes," he said.
That process has now been applied to the original tape of Now And Then, removing tape hiss and electrical mains noise while preserving Lennon's performance.
Sir Paul and Sir Ringo set about completing the song last year, adding new vocals, drums, bass, guitar and piano; as well as electric and acoustic guitar parts recorded by Harrison in 1995, before his death,
Giles Martin, son of the late Beatles producer George Martin, also added backing vocals from the original recordings of Here, There And Everywhere, Eleanor Rigby and Because, creating an extra layer of nostalgia.
The release of Now And Then will be preceded by a documentary about the making of the song, which will premiere on Wednesday, 1 November.
To tie in with all of this, the BBC has announced a new six-part podcast on the story of the Liverpool-born group.
The first five parts arrived on Thursday, including a recently re-discovered interview from 1964 which has not been heard since.
The final part will come out on 2 November, along with the record, and will include exclusive interviews with Sir Paul and Sir Ringo Starr – the two remaining Beatles – about the new material.
(BBC News)
Veteran actor Suminda Sirisena passes away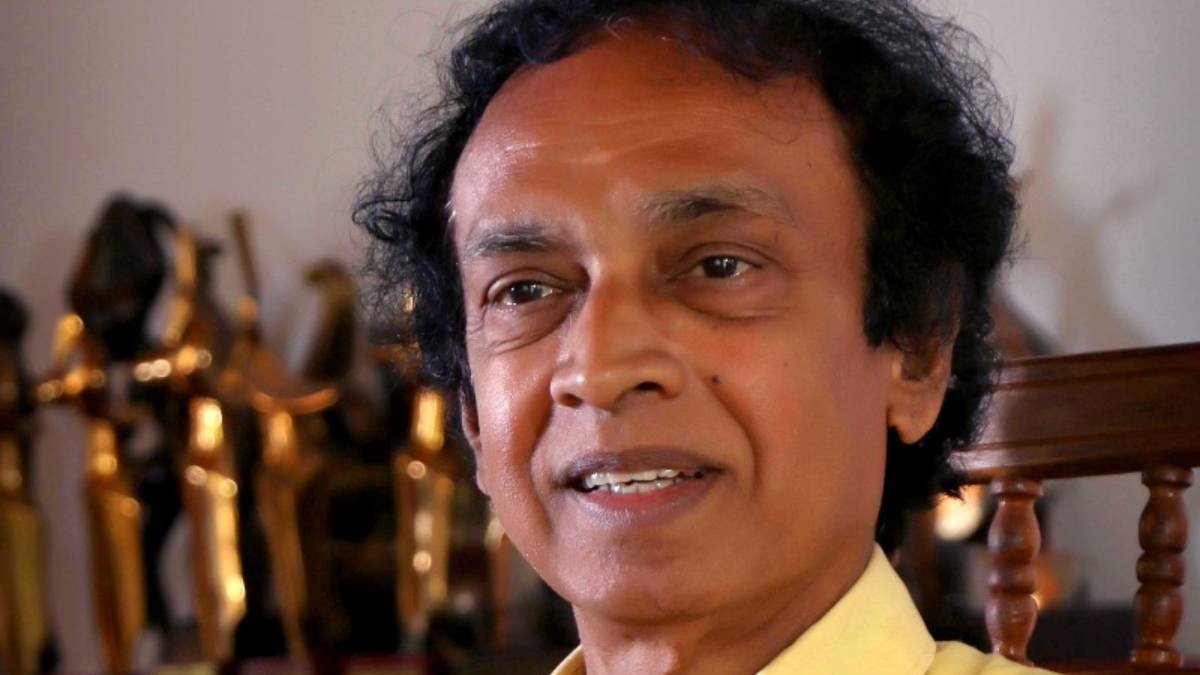 Veteran actor Suminda Sirisena has passed away at the age of 75.
According to family members, he breathed his last this morning while receiving treatment at a private hospital in Gampaha.
Veteran actress Leena De Silva passes away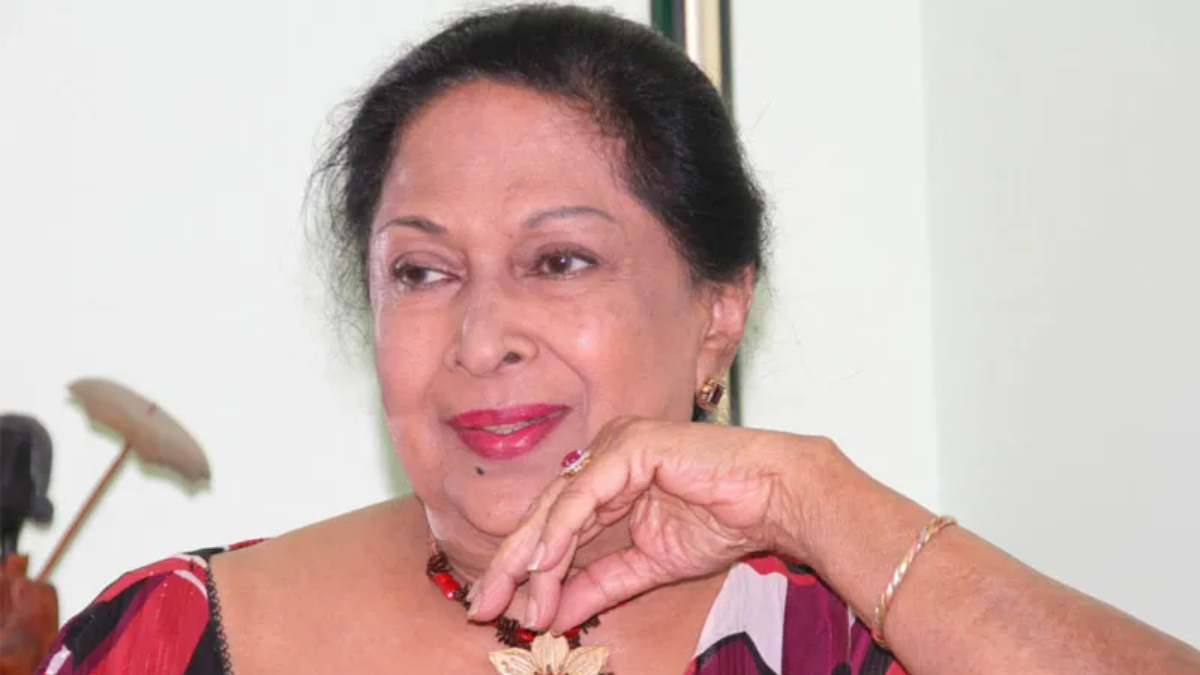 Veteran actress Leena De Silva has passed away at the age of 87, family sources said.
She was living in Canada at the time of her death.
She made her film debut in 1954 with the film Ahankara Sthriya, followed by the film Surathali released in 1956, as well as many films including Sohoyuro, Sundara Birinda, Sunita and Nalagana.
A mother of two children, she was the beloved wife of late veteran actor Ravindra Rupasena.
Russian Lit. Fest held in Colombo (Pics)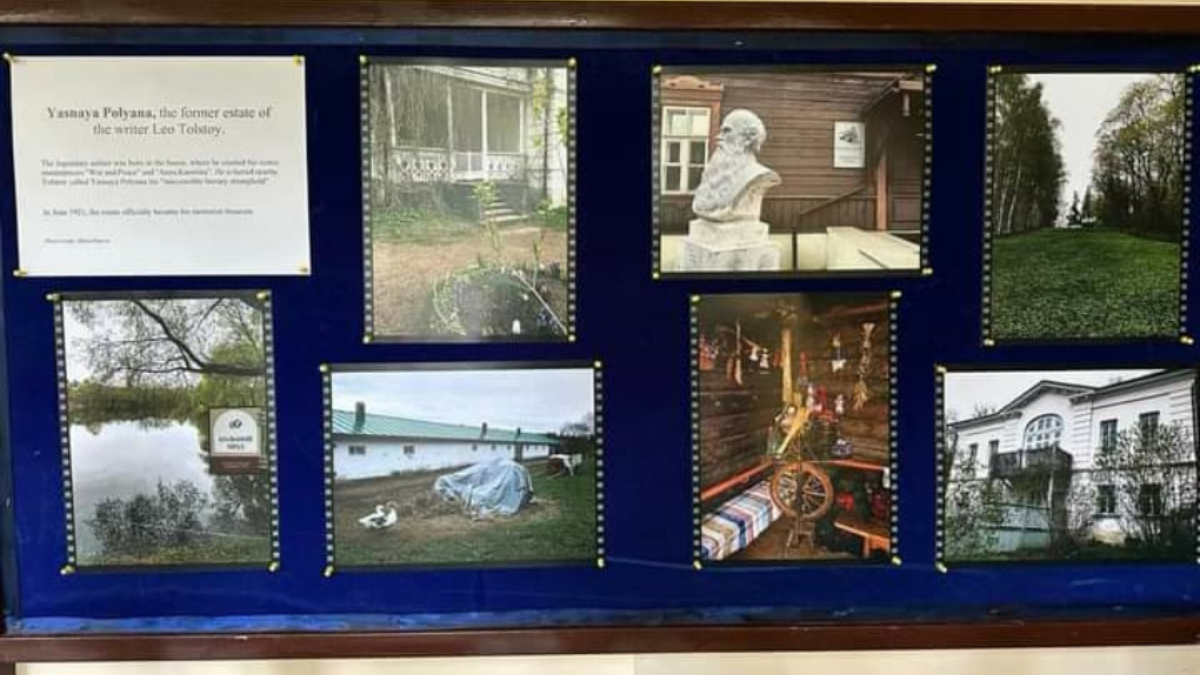 The Russian House in Colombo hosted the much anticipated annual Literature festival yesterday (Nov. 22), amid the excitement of Literary enthusiasts in the island.
Russian Literary greats Rasul Gamzatov, Leo Tolstoy and Ivan Turgenev were commemorated at the event.
A unique photo exhibition out front showcased the estates where the literary greats had lived and created their iconic pieces – Tolstoy's Yasnaya Polyana and Turgenev's Spasskoye-Lutovinovo. Photo archives were provided by the Director of the Russian House in Colombo, Madam Maria Popova, and the writer for the Russky Mir magazine, Irina Ivina.
Max Dimov, Deputy Chief Editor of "Moscow Media", addressed the gathering with a video message.
During his visit to the Russian House in July, he had made friends among the founders of the Russian Literary Club, famous philologists, writers and translators Ranjana Senasinghe and Felix Fernando.
For the first time ever, the festival program also showcased the works of contemporary Russian authors in Sinhala.
Felix Fernando presented his translation of an international bestseller book by Evgeny Vodolazkin, 'the most important living Russian writer' according to the New Yorker. His novel "Laurus" was dubbed as 'a new statesman book of the year 2016'. On top of that, Fernando also translated a touching New Year short story "I Won't Tell!" by an extremely popular Russian author, producer, screenwriter and philanthropist Alexander Tsypkin.
Both authors addressed the audience with a video greeting, deeply touched by the interest in their works and happily responded to the invitation to visit Sri Lanka and personally meet the translator.
(Pics : FB of Russian House in Colombo)