Universal Resort shuts due to Beijing Covid-19 cases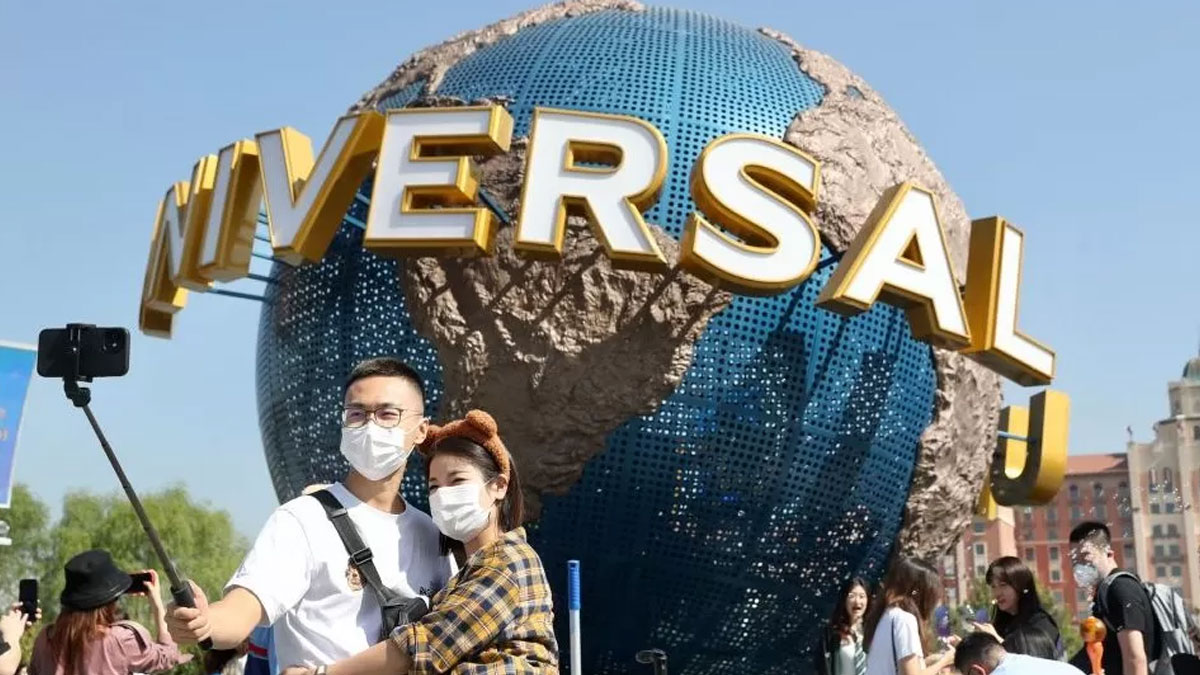 The Universal Resort theme park in Beijing has temporarily closed due to Covid-19 prevention measures.
Cases have been rising in the city despite having some of the world's toughest anti-coronavirus restrictions.
For yesterday, the Chinese capital – which is home to more than 21 million people – reported 19 symptomatic infections and one asymptomatic case.
China's zero-Covid policy has seen cities and attractions locked down over relatively small numbers of infections.
The park, which is part-owned by the US media giant Comcast, did not say when it would reopen, but pledged to refund or reschedule tickets.
"We will continue to assess the impact on operations and strive to resume operations as soon as possible," it said on Weibo, a Twitter-like social media platform.
"At the same time, we will continue to carry out a series of work related to epidemic prevention and control, such as deep cleaning, disinfection and nucleic acid testing," it added.
Some users on Weibo took issue with the short notice given to customers by the company.
"The pandemic shutdown is understandable. But why didn't you give earlier notice?" one user asked.
Another said: "Who is responsible for the loss if I specially took leave to visit?"
This is the second time the theme park, which was opened in September 2021, has been forced to close its gates this year. It was shut for six weeks from the start of May due to Covid measures.
(BBC News)
Writers in deal to end Hollywood strike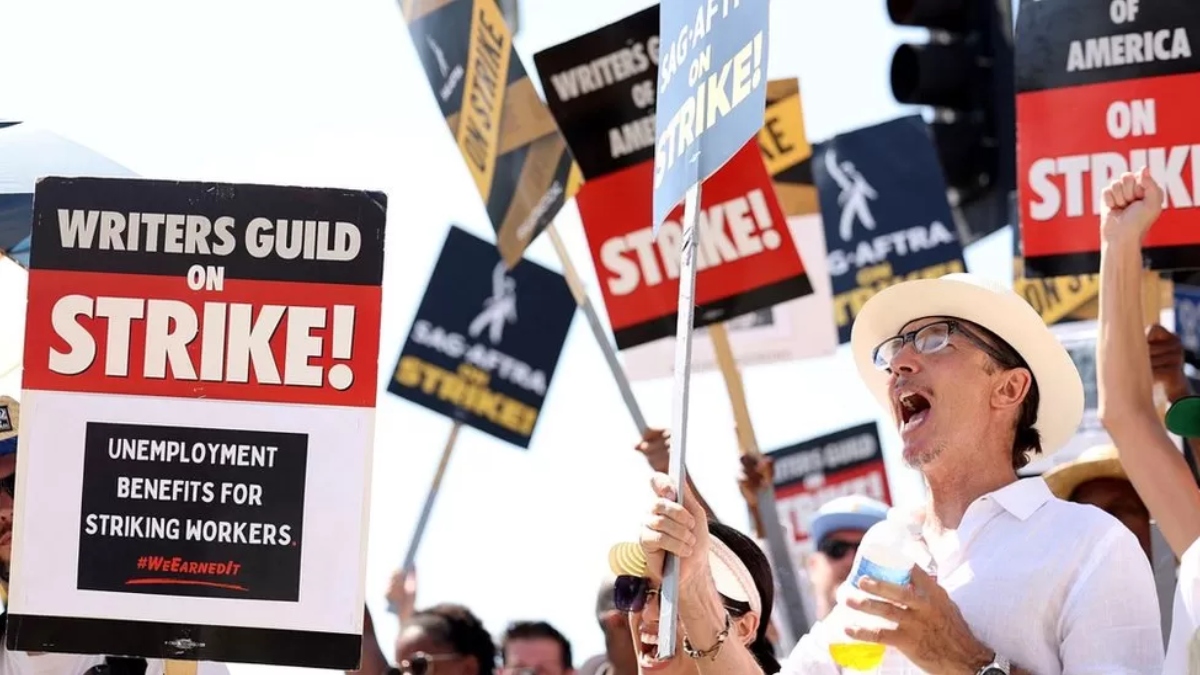 Screenwriters in the US say they have reached a tentative deal with studio bosses that could see them end a strike that has lasted nearly five months.
The Writers Guild of America (WGA) said it was "exceptional – with meaningful gains and protections for writers". WGA members must still have a final say.
It is the longest strike to affect Hollywood in decades and has halted most film and TV production.
A separate dispute involves actors, who are also on strike.
The writers' walkout, which began on 2 May, has cost the California economy billions of dollars.
The WGA leadership and union members need to agree a three-year contract with the Alliance of Motion Picture and Television Producers before they return to work.
The guild's message on the proposed deal said details still had to be finalised, and it was not yet calling off the strike, but "we are, as of today, suspending WGA picketing".
(BBC News)
Raini is safe: Rookantha (Video)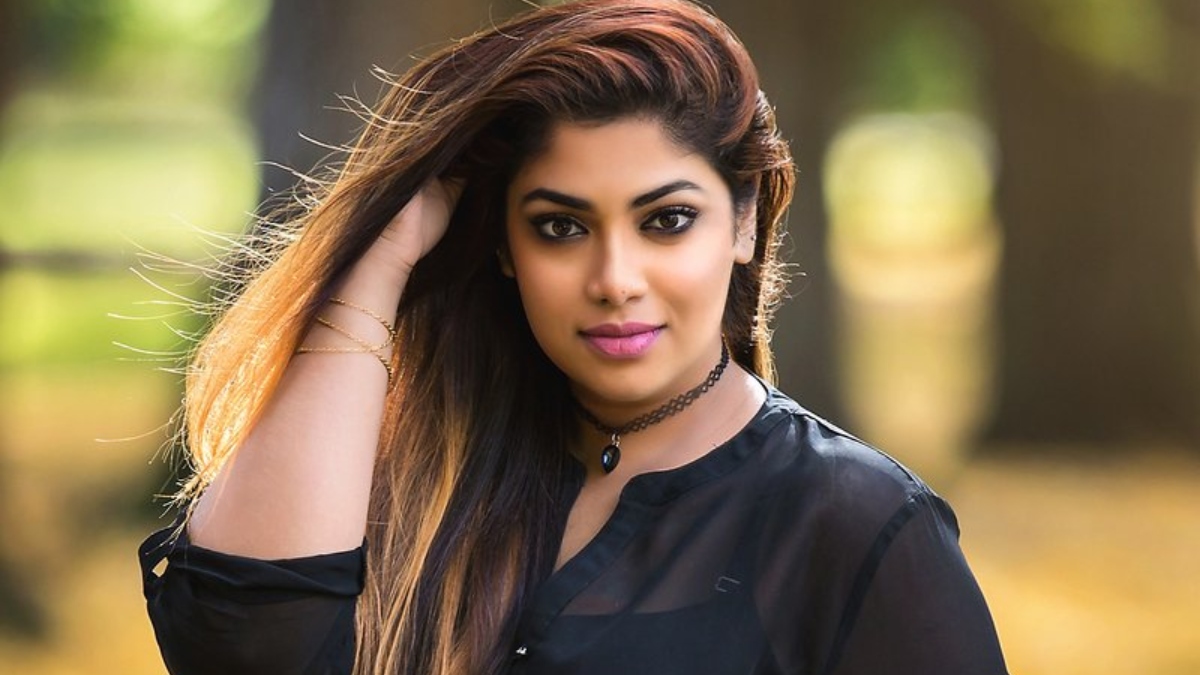 Popular singer Raini Charuka is unhurt following the collapse of a stage at a concert in Jerusalem, Israel, her father Rookantha Gunathilake has told the media.
The Flashback group, which was providing the music for the concert, faced this accident.
Following the incident, Flashback Leader Roshan Fernando said, "We are safe. Thank you to everyone who checked in on us. We are doing well."
Sweetmore at Sudarshi today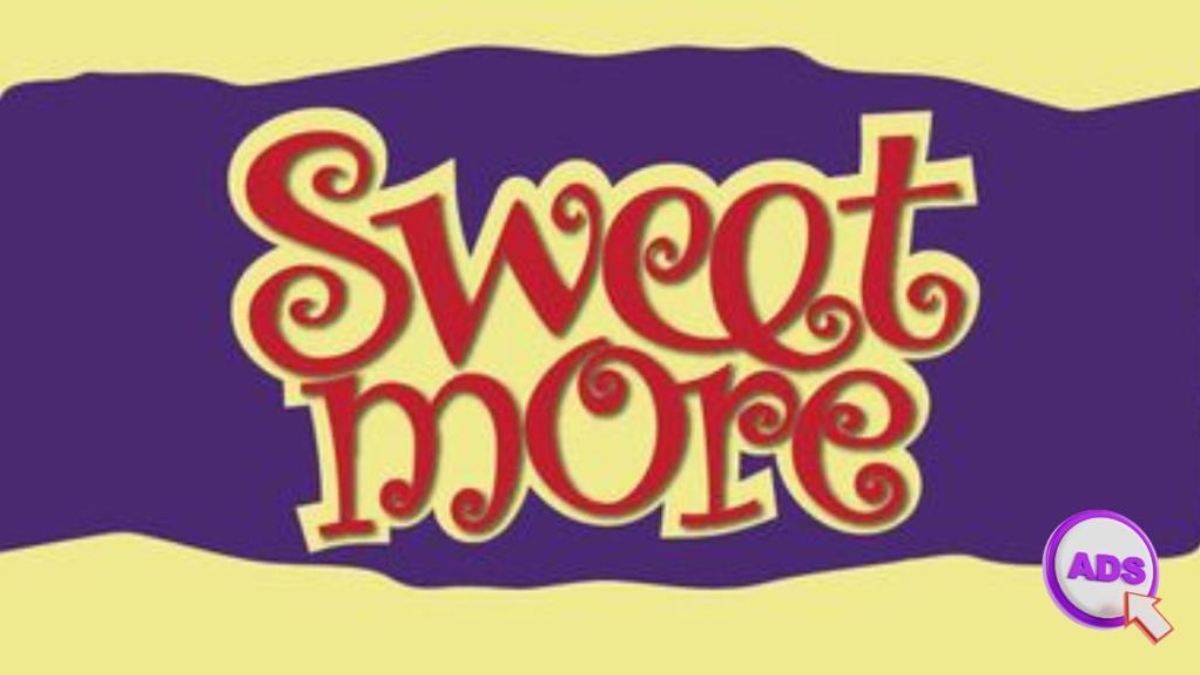 If you set foot to Sudarshi Hall, Colombo from 10.00 am – 5.00pm today (22), treat yourself to some yummy, homemade Sri Lankan sweets to savour with a cup of steaming hot tea or coffee during this rainy weather.
Cashew infused Aluwa, crunchy milk toffee and the peppery sweetness of Aggala are available today.
You can also taste some homemade pickles while enjoying a book.
Contact Us – 077 267 0305
077 3111 778
(An advertisement)