3rd school term to be held in 3 phases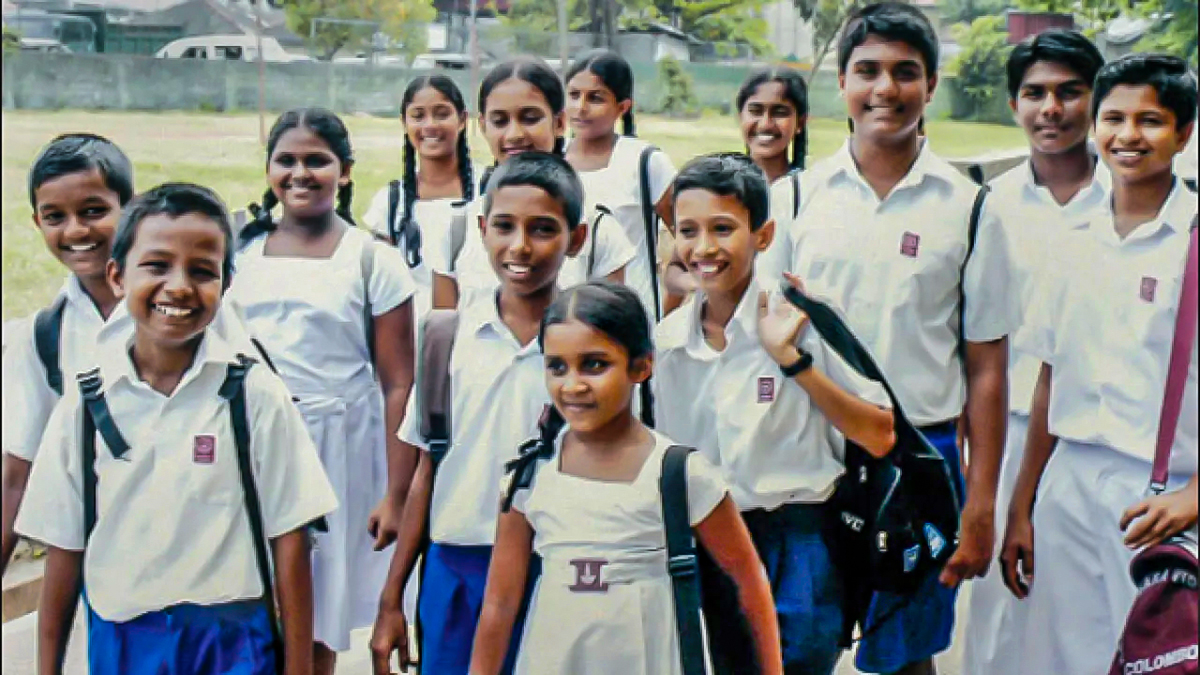 The Ministry of Education says December 02 (Friday) will be a holiday for all government and government-approved private schools in the country after the second term of schools drew to an end today (01).
The third term is scheduled to commence next Monday (Dec. 05).
Meanwhile, the third term of schools will be split into three phases as follows :
Sinhala and Tamil schools
• First phase: From December 05, 2022 (Monday) to December 22, 2022 (Thursday) – Christmas holidays from December 23, 2022 to January 01, 2023
• Second phase: From January 02, 2023 (Monday) to January 20, 2023 (Friday) – Holidays from January 21, 2023 to February 19, 2023
• Third phase: From February 20, 2023 (Monday) to March 24, 2023 (Friday)
Muslim schools
• First phase: From December 05, 2022 (Monday) to December 22, 2022 (Thursday) – Christmas holidays from December 23, 2022 to January 01, 2023
• Second phase: From January 02, 2023 (Monday) to February 15, 2023 (Wednesday) – Holidays from February 16, 2023 to February 28, 2023
• Third phase: From March 01, 2023 (Wednesday) to March 21, 2023 (Tuesday)
Manju Nishshanka's uncle "Morris" a member of LTTE diaspora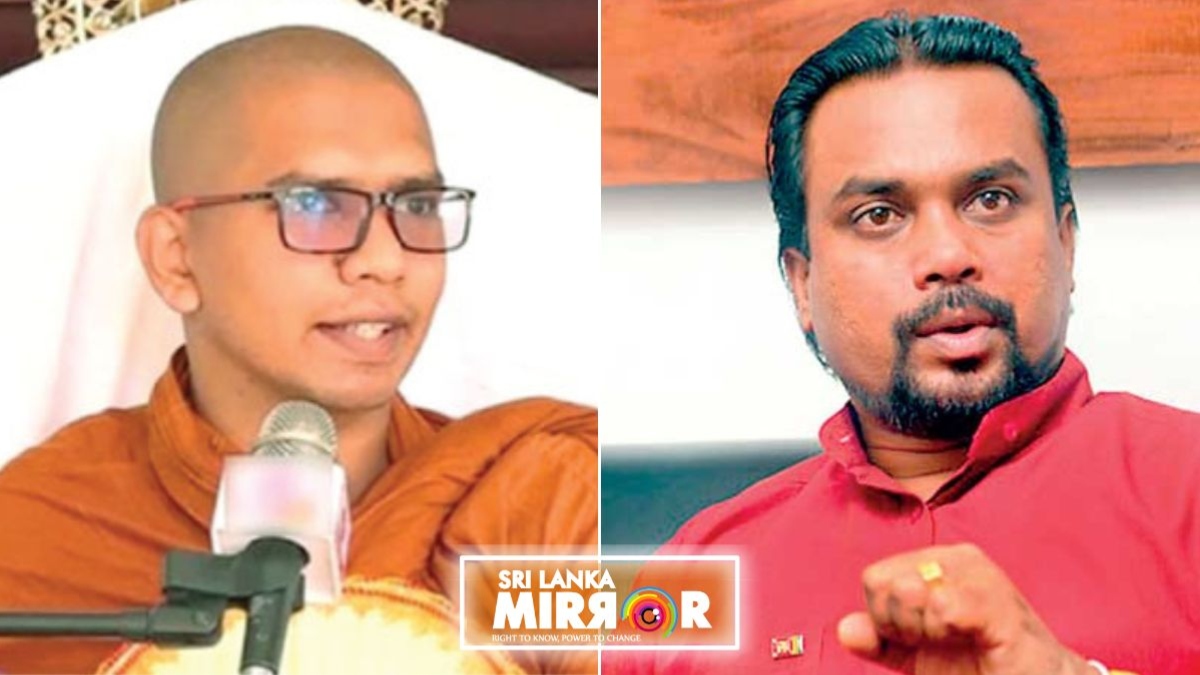 "Morris", the uncle of Manju Nisshanka who is an activist of the group that released the video of Nathasha Edirisooriya, is a member of the LTTE diaspora, Balangoda Kassapa Thera alleged.
Edirisooriya is currently in remand prison for allegedly making a controversial statement.
Addressing a press conference, Kassapa Thera said not only Edirisooriya, but also others behind the incident should be arrested.
"Who is Manju Nishshanka? What is his relationship with Nalaka Godahewa? How Manju's uncle sends money from the US? They are related to the LTTE diaspora. His uncle 'Morris' sends millions of rupees from the diaspora. Once, Manju has offered Mr. Anura Kumara to spend even three billion rupees. We respect his decision not to bow down at that time. The LTTE diaspora and 'Born Again' gang are behind this. The CID should conduct a proper investigation and arrest them."
Natasha's script by the USA – Wimal Weerawansa
Meanwhile, MP Wimal Weerawansa said that Natasha Edirisooriya has been employed in a project of the US State Department as well as USAID, and that she had been carefully groomed to insult Buddhism.
He expressed this in response to the questions asked by the journalists after attending the party leaders meeting of the Supreme Lanka Coalition at the Communist Party headquarters in Borella.
Question: Who is behind plans to insult Buddhism? the government or international forces?
Answer: Natasha has worked on a project for the US Department of State. In addition, she has worked for USAID. They are the ones who say "Suddhodana's lad" and insult Buddhism. They are being properly groomed, built and scripted. This is not an innocent operation."
Related news:
Laka's family goes to CID (VIDEO)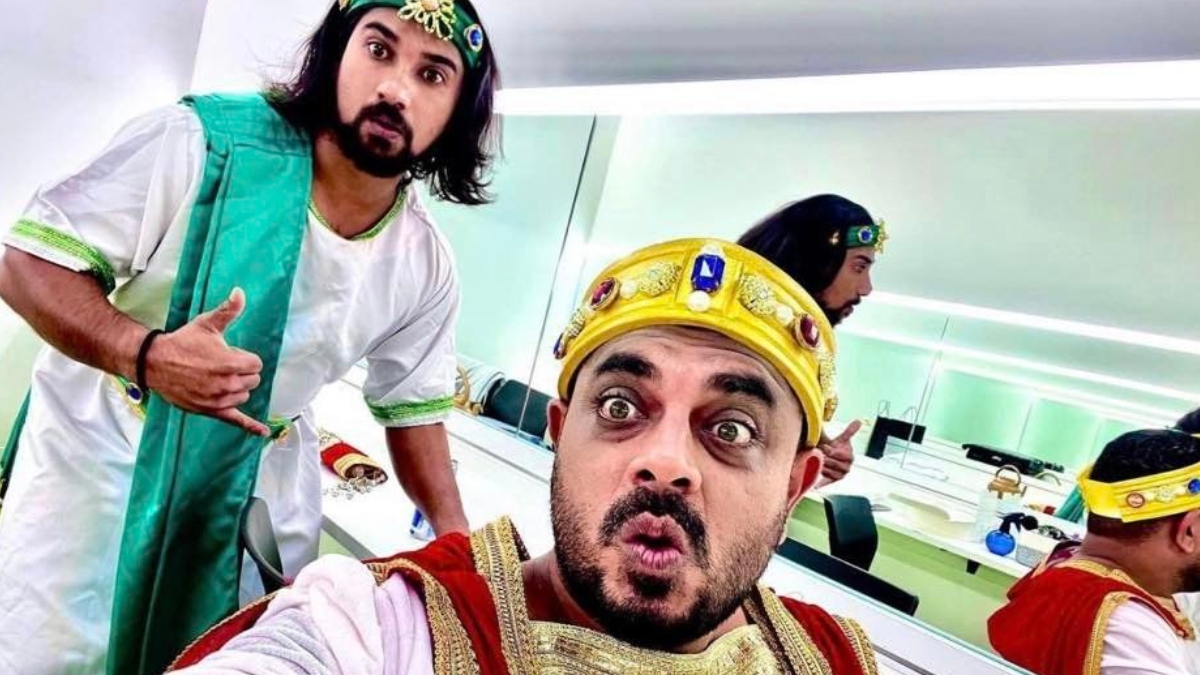 Lakmal Weerasuriya and Sahan Arosha, the creators of popular YouTube channel 'Lakai Sikai', who are currently in Australia had said that they have been receiving death threats through social media platforms.
Weerasuraya's wife has complained to the Criminal Investigation Department (CID) in this regard.
They said that some elements are engaged in this campaign against them in an organized manner for attending the concert conducted by Natasha Edirisooriya.
CID complaint claims Manju's funding sources aren't clear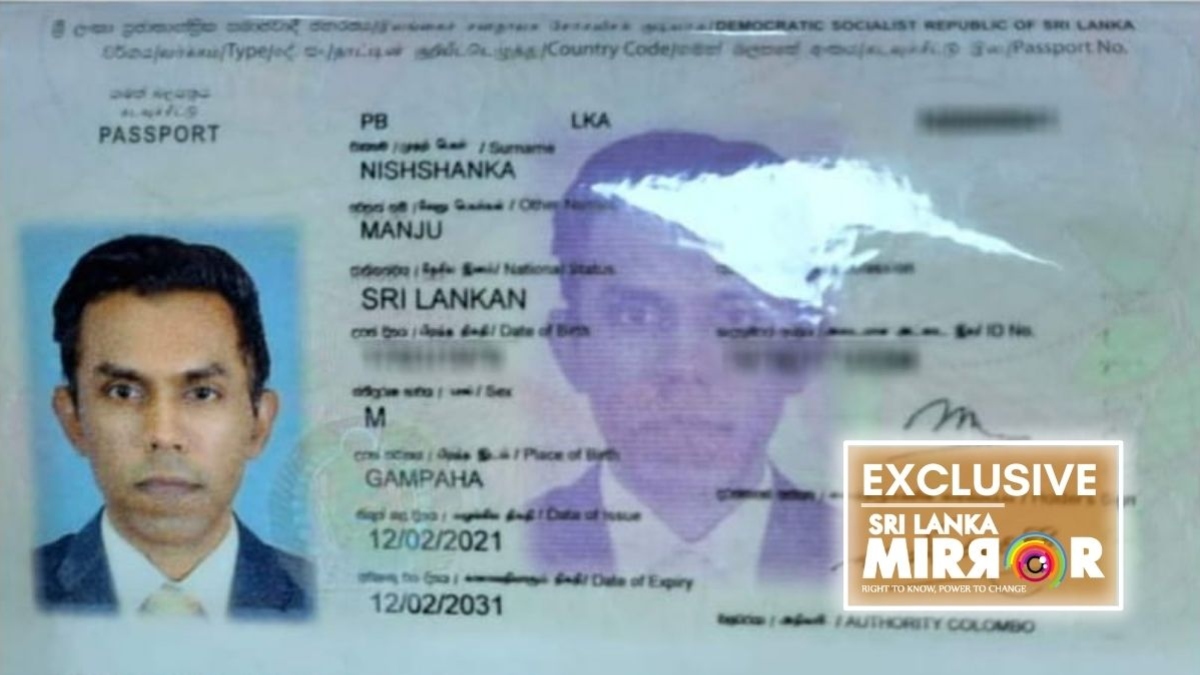 A complaint filed with the Criminal Investigation Department claims that the overseas funding sources of Manju Nishshanka, are not clear.
The complaint, filed by Oshala Herath, Attorney-at-Law Namal Rajapaksa and Sepala Amarasinghe alleges that Manju Nishshanka, who is said to be the leader of the political movement – Global Sri Lankan Congress, has violated the Election Expenses Regulation Act and the Prevention of Money Laundering Act.
They have also revealed that Manju Nishshanka holds citizenship in the UK and the US in addition to that in Sri Lanka.
Noting that the Global Sri Lankan Congress is an unregistered political movement in the country, the complaint states that the movement has backed a political party called "Arunalu Janatha Party" in 05 LG bodies in Gampaha district and 01 LG body in the Southern Province.
Noting that Mr. Nishshanka has spent around Rs. 30 million for the election campaign of MP Mr. Nalaka Godaheva during the last General Election, the complaint also points out that he was later given a ministerial advisor position as well as a directorship falling under the State Ministry of Urban Development while Godahewa held the position of its state minister.
The complaint claims that he has been occupying the 6th floor of the Access Building in Colombo for more than a year now as his business and political headquarters, paying Rs. 05 or more as rent.
In addition, he also owns apartments at the 'On 320 Residencies' and Shangri-La apartments, the complaint further says.
Noting that Manju has a house in New York, USA for which he owes over USD 600,000, the complaint alleges that the sources from which he receives foreign funding for his expenses in Sri Lanka raises doubts.
The complainants urge authorities to look into this.