Enthusiastic response to tourism promotion event held at SL embassy in China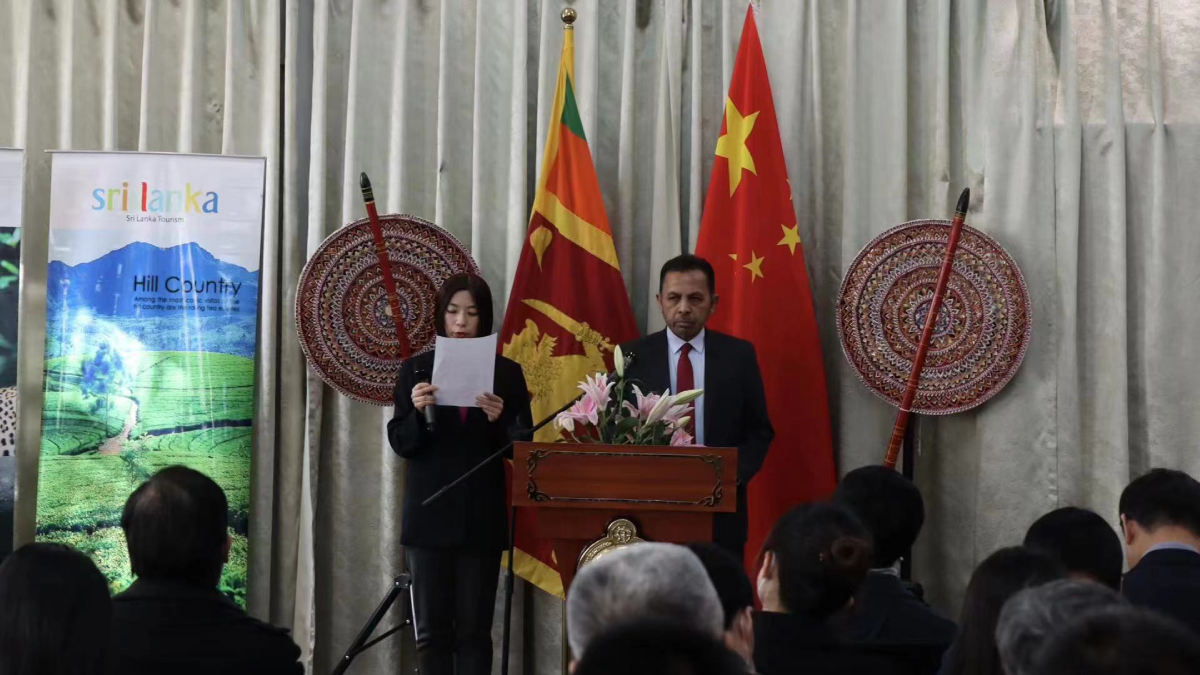 The Sri Lanka Embassy in Beijing, China recently hosted a very successful tourism promotion event at the Embassy premises, attended by approximately 100 tour operators, agencies, service providers, media and government representatives.
Sri Lanka Ambassador Dr. Palitha Kohona, Minister Counselor Nalika Kodikara, Chairman of the Tourism Promotion Bureau Chalaka Gajabahu, President of SLAITO Nishad Wijethunga, President of the Hotels Association M. Shanthikumar and the Managing Director of Spring Travel Yang Yang addressed the gathering. They highlighted the unique tourist attractions of Sri Lanka and encouraged the tour operators and the media to assist in promoting visits to Sri Lanka. This was followed by a question and answer session.
Dr. Palitha Kohona stated that "Today we are seeking to promote Chinese tourism to Sri Lanka. Your enthusiastic presence here itself is an indication of the widespread interest in Sri Lanka. We are particularly grateful to the Chinese government for having included Sri Lanka in the pilot group of countries identified for group travel. We are gushing with enthusiasm to welcome our Chinese friends."
He further stated, Sri Lanka has been identified as a "must visit" tourist destination for a long time. Ibn Batuta, the 13th century traveller from Tangier wrote that it was the most beautiful island on earth and that it was only forty leagues from paradise. More recently, the Lonely Planet travel guide identified Sri Lanka as a top "must visit" destination." He gave an descriptive account of the miles of clean golden beaches, warm seas that are home to many species of whales and dolphins, dense jungles where wild elephants roam, . the mist-covered mountains which produce Sri Lanka's fabled black teas with their splendid flavors, and the coveted Ceylon blue sapphire – the gem of choice of royalty. "It is also the country visited for thousands of years by faithful Chinese monks and traders to pay homage to the sites sacred to Buddhists," the Ambassador said.
Minister Counselor Nalika Kodikara explained in detail the technical requirements for visitors to enter Sri Lanka which have been streamlined. President of Spring Travels Yang Yang, explained the experiences of his pre-Covid-19 tour groups in Sri Lanka and expressed confidence that travelers will start to flow into the country again.
Representatives of CITS Beijing, CAISSA Travel, Spring Travel, China Cruise & Yacht Industry Development Association, Sri Lankan Airlines in Beijing, China Art Association, World Tourism Cities Federation, Tour Travel, Zhonghe Travel and CZK Group were among the many tour operators at the event.
Media representatives from the China General Association Commercial Newspaper, Xinhua News Agency, Tianmu News, Souhu News, South China Morning Post, Ifeng.com, Haiwai News, Luxury Times, Beijing Trading Newspaper, Diplomat Magazine, Home and Abroad News, CGTN Radio, China Business Daily, China Trade News, China Network, Global Network, Voice of Diplomacy, Global Times, and CCTV-4 also attended.
Sponsors of the event included Lion Beer, Spring Travel, Century-old Qianmen store in Beijing, Moving Province Technology Group and Hong Kong Thai Wah Airlines with China Association for the Promotion of UN Procurement.
Detailed inquiries about sending visitors to Sri Lanka were made by the General Manager, China Cruise and Yacht Industry, the Gem & Jewellery Trade, the Nanjing Art Association and the Golfing Group.
The participants were treated to Ceylon Tea and Lion Beer along with other refreshments.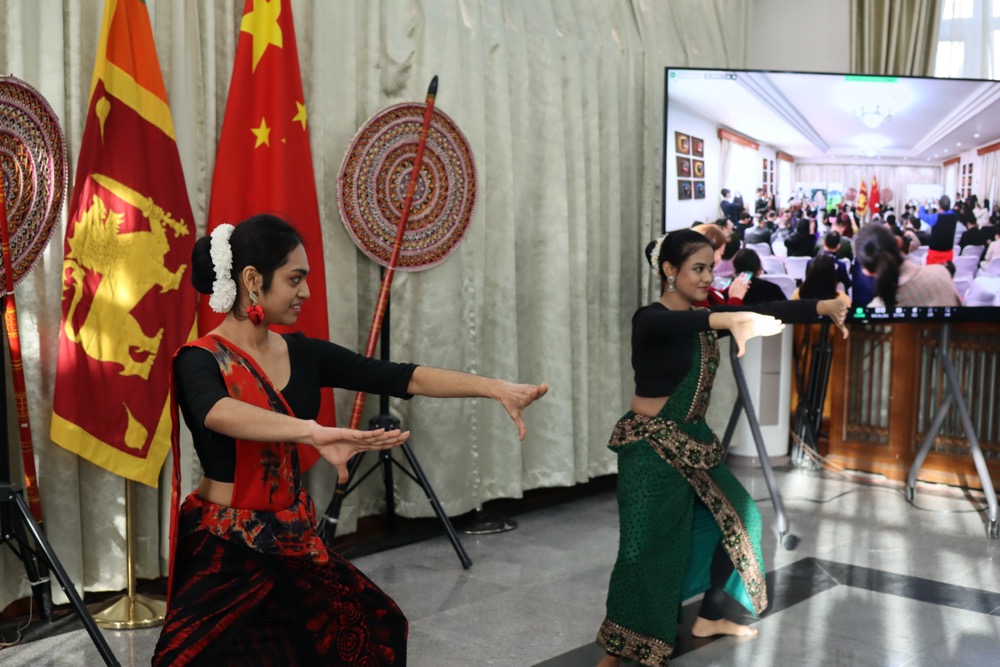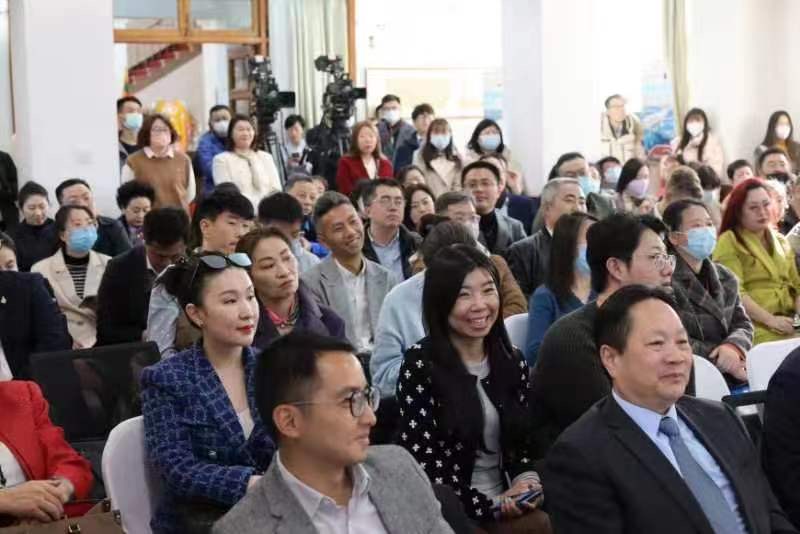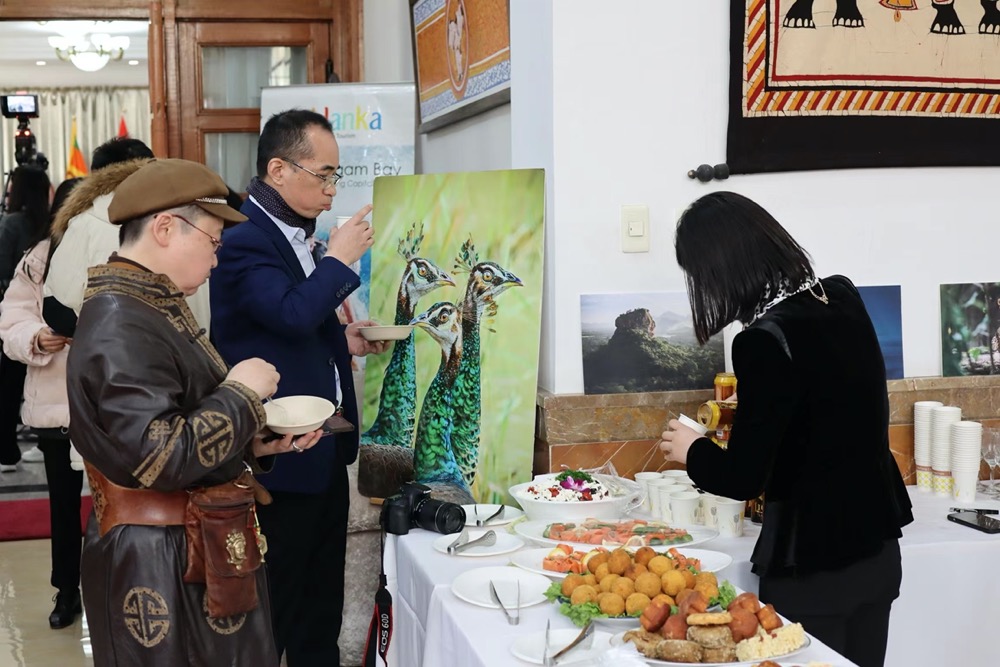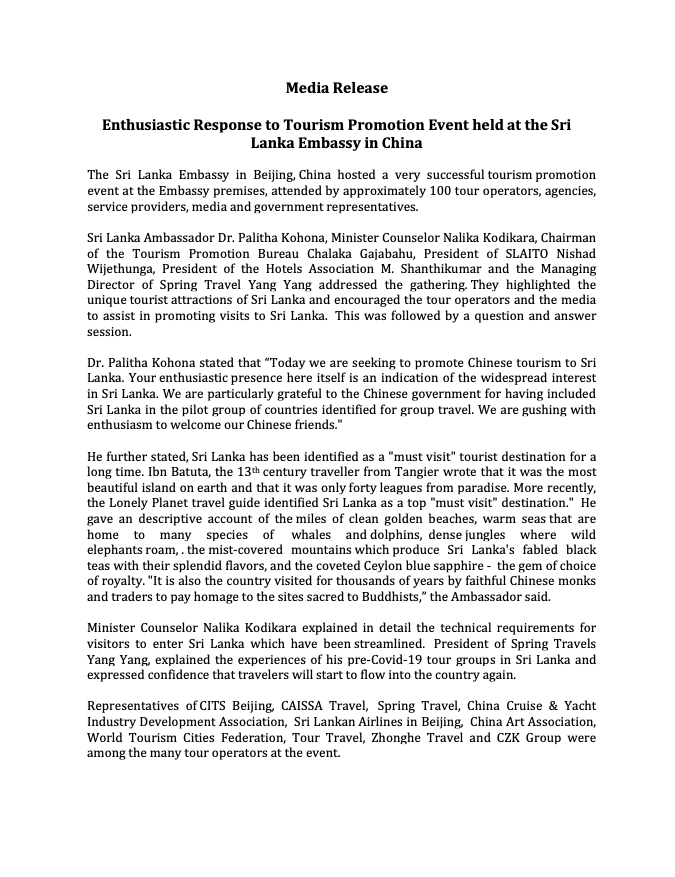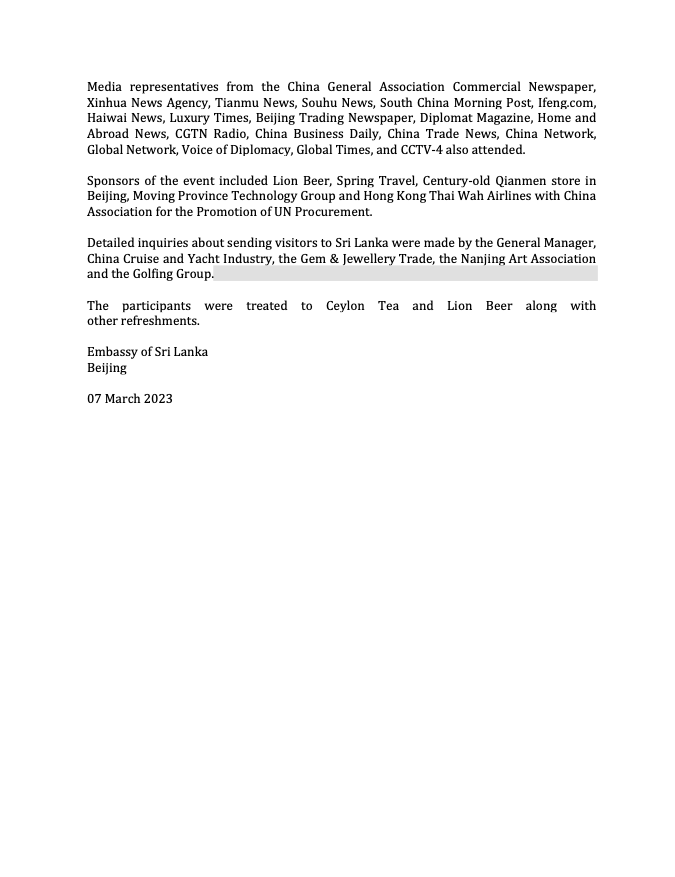 5 jumbos killed in 2 train collisions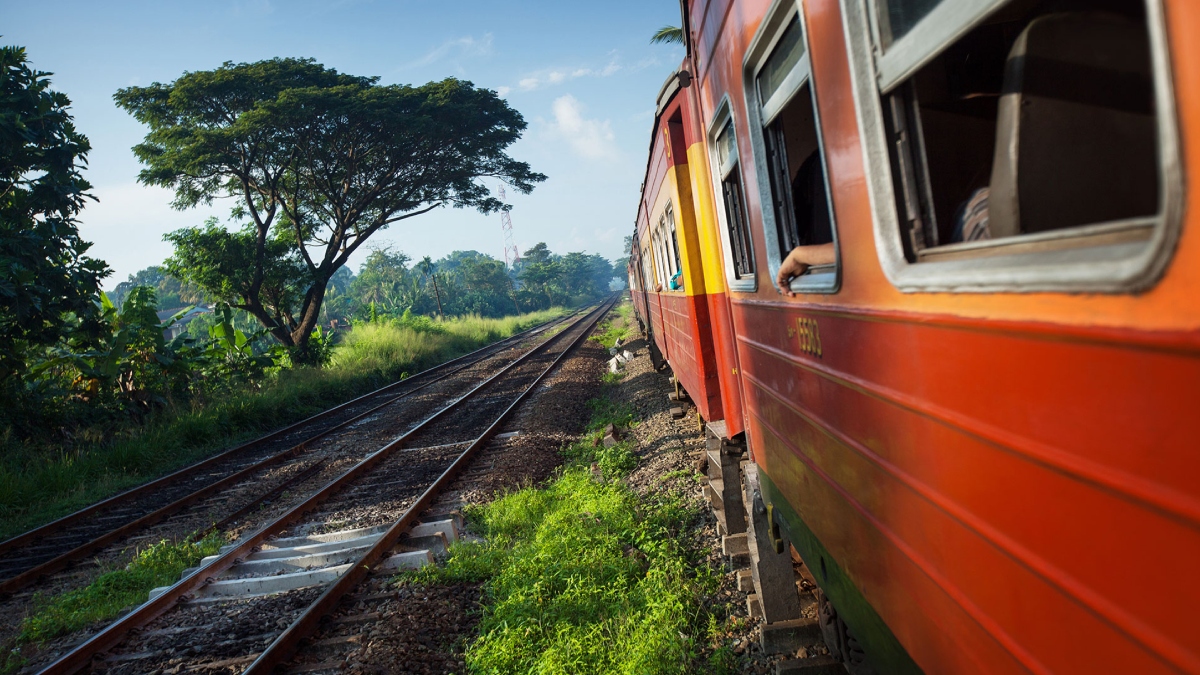 Four elephants were killed last night after being knocked down by the night mail train from Colombo to Kankesanthurai last night (27).

The tragedy occurred between the Ambanpola and Galgamuwa railway stations.
Three elephants were killed on the spot while one succumbed to its injuries this morning.
Meanwhile, a mother and a baby elephant were knocked down by the Colombo bound Express Train from Baticaloa at Habarana, Palugaswewa on the Colombo-Batticaloa railway Line last night. The baby elephant was killed on the spot while mother elephant sustained critical injuries.
Person arrested with over 1kg of 'Ice' in Dehiwala
Police have arrested a suspect along with 1 kilogram and 10 grams of 'Ice' (Crystal methamphetamine) drugs at Pannaloka Mawatha in Dehiwala.
The drugs are said to amounting to over Rs. 10 million.
The Police Headquarters mentioned that the arrest was made during a raid conducted in accordance with a tip-off received by the officers of Colombo Crimes Division (CCD).
An electric scale, mobile phone and Rs. 150,000 in cash in the possession of the man were taken into police custody.
The suspect is a 39-year-old resident of the Dehiwala area and is to be produced before the Mount Lavina Magistrate's Court.
The CCD is conducting further investigations regarding the incident.
Defence Ministry issues notice on firearm license renewal for 2024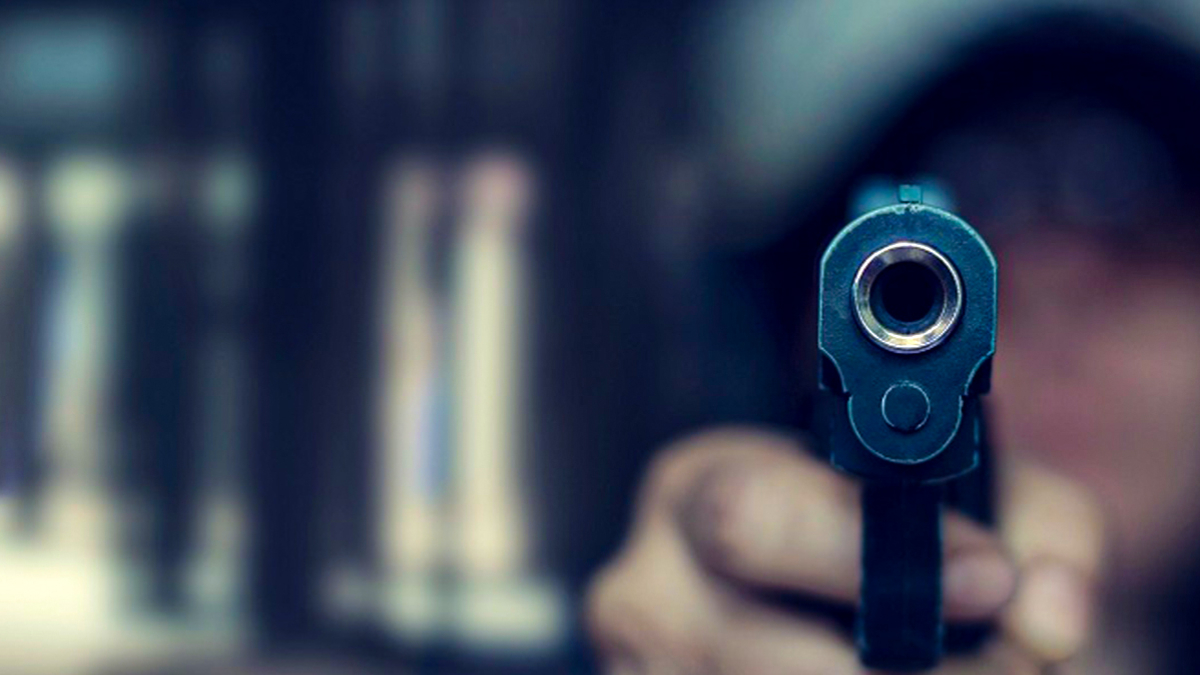 The Ministry of Defence has issued an announcement on renewing the firearms licenses of individuals and institutions for 2024.
Accordingly, the firearm licenses can be renewed between October 01, 2023, – December 31, 2023.
Necessary details can be downloaded from the official website of the Defence Ministry (www.defence.lk).
Noting that firearm license renewal for 2024 will not be carried out after December 31, 2023, the Defence Ministry emphasized that possession of a firearm without a valid license is a punishable offense under provisions of Section 22 of the Firearms Ordinance.
Meanwhile, registration renewal of private security firms for the year 2024/2025 will be carried out from October 01, 2023 – December 31, 2023.
Any renewals made after the deadline will be subjected to a fine or legal action, the Defence Ministry said further.