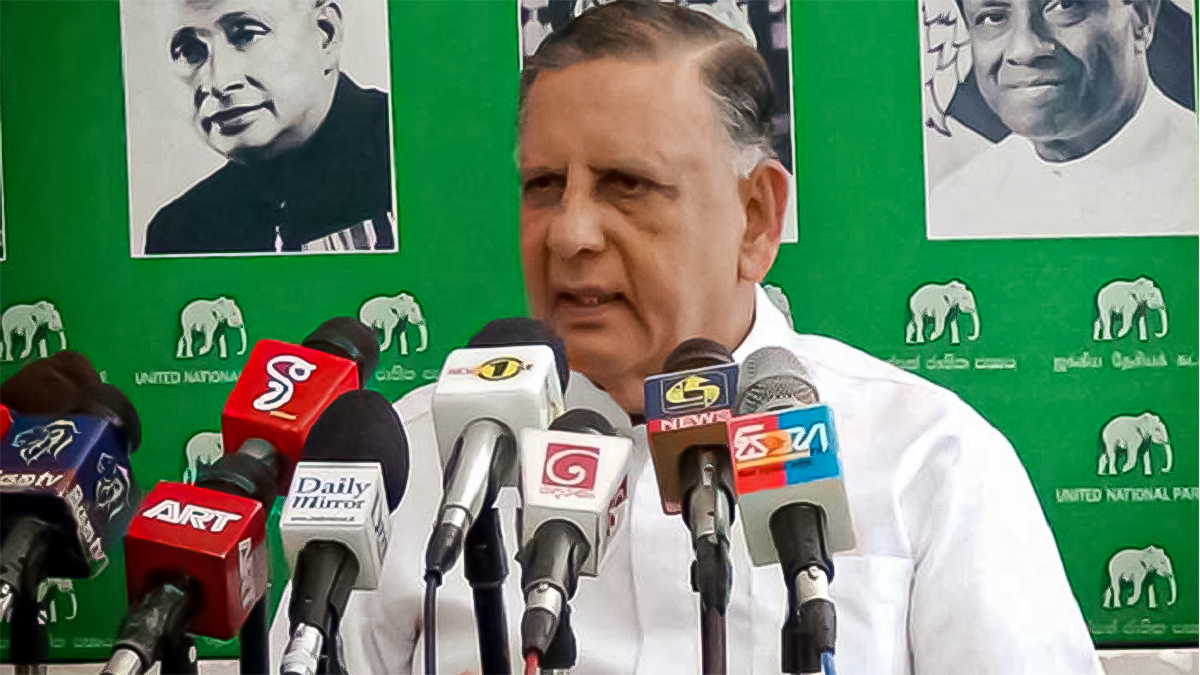 Former Speaker of Parliament – Joseph Michael Perera, has passed away at the age of 81.
The former Gampaha district MP was born on 15 September 1941, and served as the 17th Speaker of Parliament from December 2001 to February 2004.
He served as an elected member of the Ja Ela Urban Council (UC) from 1964 to 1967, after which he was appointed as the Vice Chairman of the UC until 1970.
He then served as the Chairman of the Ja Ela UC from 1970 to 1971.
Mr. Perera served as the Chief Organiser of the United National Party (UNP) for five years from 1971 to 1976, and was elected as an MP to the First National State Assembly until 1977.
Prior to being elected as an MP to the First Parliament of Sri Lanka in 1978, Joseph Michael Perera was elected as an MP to the Second National State Assembly from 1977 to 1978.
Perera remained an MP of the first Parliament for 10 years, from 1978 to 1988.
New evidence surfaces on health ministry's controversial emergency procurement scheme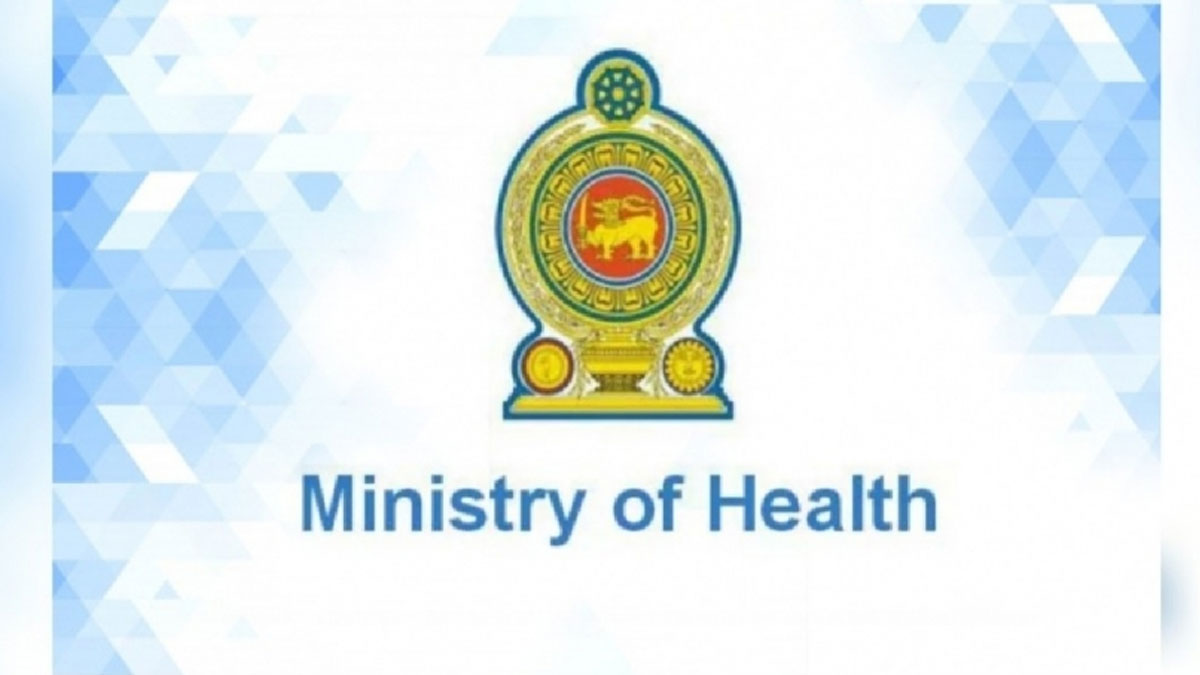 More documentary evidence has emerged on the Health Ministry's disastrous "fast-track" emergency procurement scheme that led to counterfeit drugs entering public sector hospitals.
Letters between key officials show the plan was in place as early as September last year. That month, a Health Ministry Additional Secretary wrote to the Deputy Director General of the Medical Supplies Division (MSD) stating that it was decided at a meeting chaired by former Health Minister Keheliya Rambukwella to buy drugs using the Indian credit line (ICL) through private suppliers.
The purchase would be under an "emergency procurement method", it said, adding that pending orders must be disregarded.
This meant that, even if required stocks were on the way, the Health Ministry would farm out additional contracts under the ICL to handpicked suppliers. And it would be done through a new system that a small coterie of officials—with the Health Minister's endorsement—had floated to facilitate walk-in, unsolicited offers from unvetted suppliers, bypassing the national drug regulatory process.
Source -sundaytimes.lk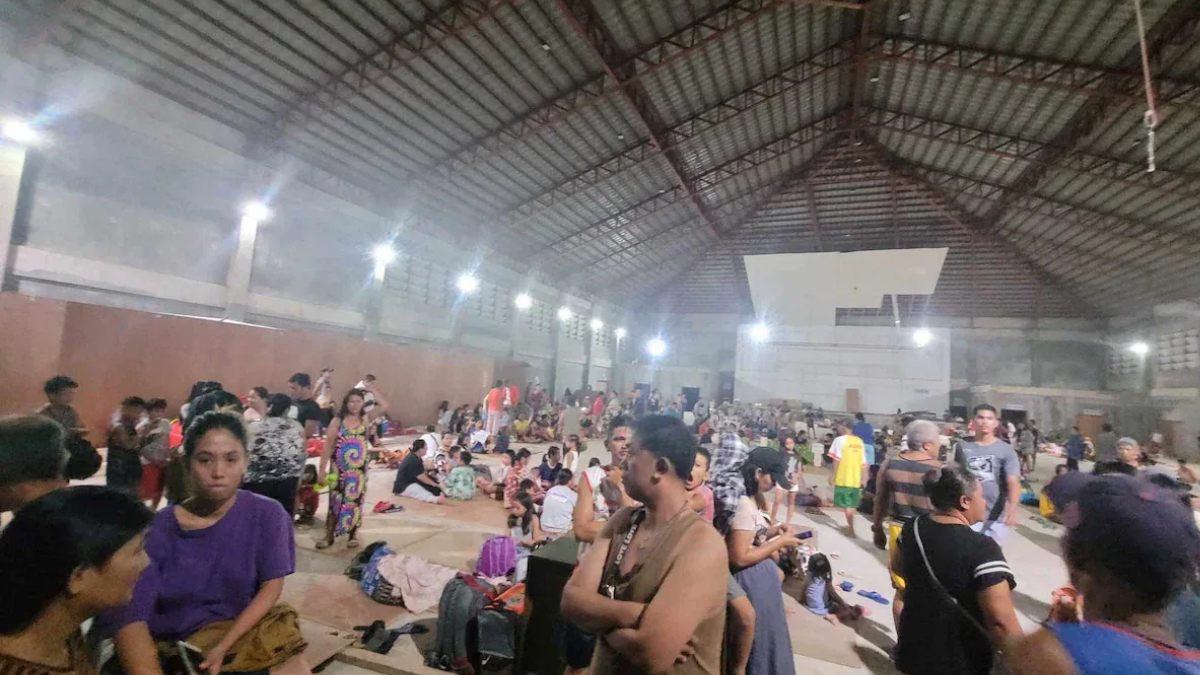 The Philippines lifted a tsunami alert early on Sunday as waves receded from a magnitude 7.4 earthquake that struck the south of the country, triggering coastal evacuations and some waves in there and in Japan.
There were no initial reports of casualties or serious damage from the quake in the Mindanao region, although some residents reported damage to buildings in the area, which is less populated than some parts of the archipelago.
More than 500 aftershocks were recorded, and the Philippines' Institute of Volcanology and Seismology (Phivolcs) urged caution as people resumed normal activities.
"The tsunami threat associated with this earthquake has now largely passed the Philippines," Phivolcs said in a statement but advised people in threatened communities to heed the instructions from local authorities.
It had earlier urged people living near the coast of Surigao Del Sur and Davao Oriental provinces to move inland.
The national disaster said it was assessing the impact of the quake, with a team on the ground collating information.
The Philippine Coast Guard put all its vessels and aircraft on alert for potential dispatch.
"We started going back to our homes early on Sunday, although we are still shaking because of aftershocks," Julita Bicap, 51, a front desk staffer at GLC Suites hotel in the seaside town of Bislig, said after power was restored around 5 a.m. (2100 GMT)
"There are aftershocks even now. Last night we were at the evacuation centre including my two foreigner guests. One of them came back to the hotel already," Bicap told Reuters, adding that she noticed a small crack in the hotel's front wall.
The largest aftershock was magnitude 6.5, according to the European-Mediterranean Seismological Centre.
Earthquakes are common in the Philippines, which lies on the "Ring of Fire", a belt of volcanoes circling the Pacific Ocean that is prone to seismic activity.
Scores of residents were seen in an evacuation centre in photographs posted on social media by the authorities in Hinatuan province, 30 km (20 miles) from the quake's epicentre.
Philvolcs' Hinatuan-Bislig Bay station recorded maximum waves of 0.64 metre (2 feet). Japan's Hachijojima island, some 290 km (180 miles) south of Tokyo, recorded waves of 40 cm (1.3 feet), the Japan Meteorological Agency said.
The U.S. Tsunami Warning System had initially warned of waves of up to 3 metres (10 feet) above the usual high tide level.
The quake, which struck at 10:37 p.m. (1437 GMT) on Saturday, was at a depth of 25 km (15 miles), Philvolcs said.
James Soria, who owns a small hotel in Hinatuan, said there had been significant damage to his home. "It's shaking again here now," he told Reuters before the call was disconnected as another aftershock hit.
Cosme Calejesan, 47, said there had been damage to his house in Surigao City 185 km (115 miles) from the epicentre, but the structure was intact.
"I was already asleep, but I was woken up by the creaking sounds of my cabinets when the tremor occurred," he said. "It was frightening. It was sudden and abrupt and I was worried for my children."
(Except for the headline, this story has not been edited by srilankamirror staff and is published from a syndicated feed.)
President leads talks on six renewable energy projects for next year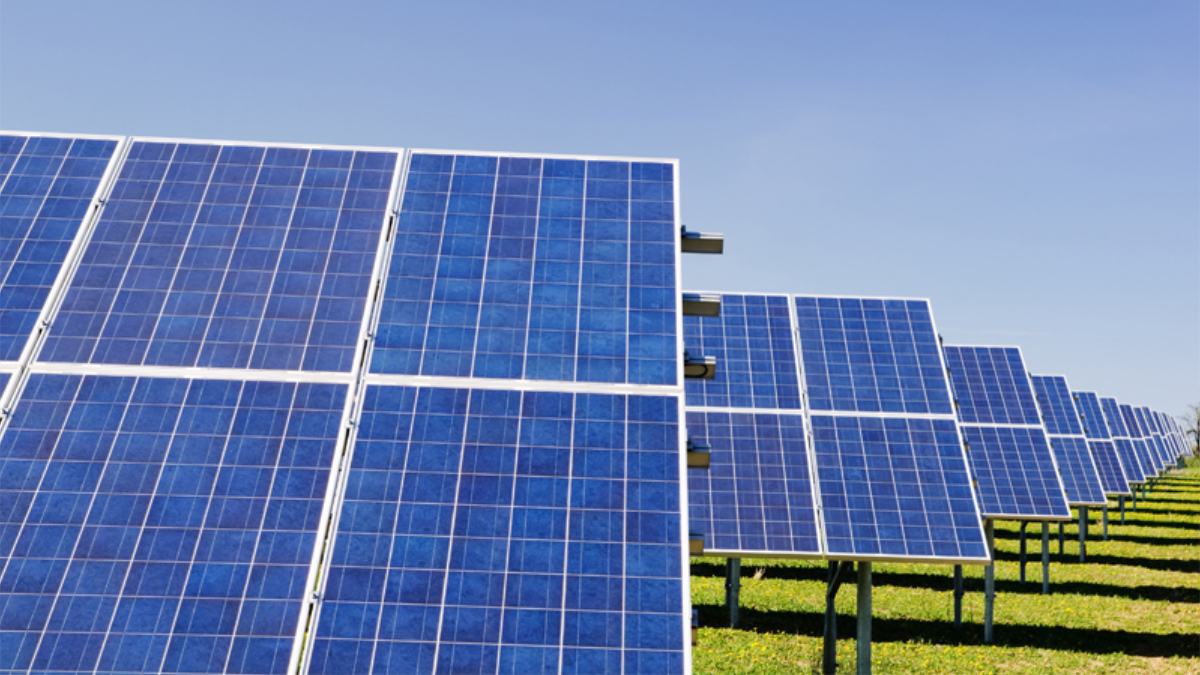 President Ranil Wickremesinghe along with Minister of Power and Energy Kanchana Wijesekera and Chief of Staff Sagala Ratnayake has spearheaded discussions for six renewable energy projects next year.
The projects will generate over 1500 MW and transform Sri Lanka's energy landscape. The inaugural project is a 700 MW solar power initiative, harnessing sustainable energy sources. A senior Government spokesperson said that all six projects are slated for completion within the next 12-24 months.
President Wickremesinghe initiated these discussions with the relevant parties before leaving for the United Nations International Conference on Climate Change (COP 28) in Dubai.
Presidential Chief of Staff Sagala Ratnayake last week held a meeting with officials to address the challenges and devise solutions to commence these ground-breaking projects.
The Ministry of Power and Energy anticipates a marked reduction in Sri Lanka's electricity tariffs following the successful implementation of these energy projects. This is in line with the country's broader vision for a sustainable and eco-friendly energy future.
(sundayobserver.lk)