Govt. to establish new Sports University in 2024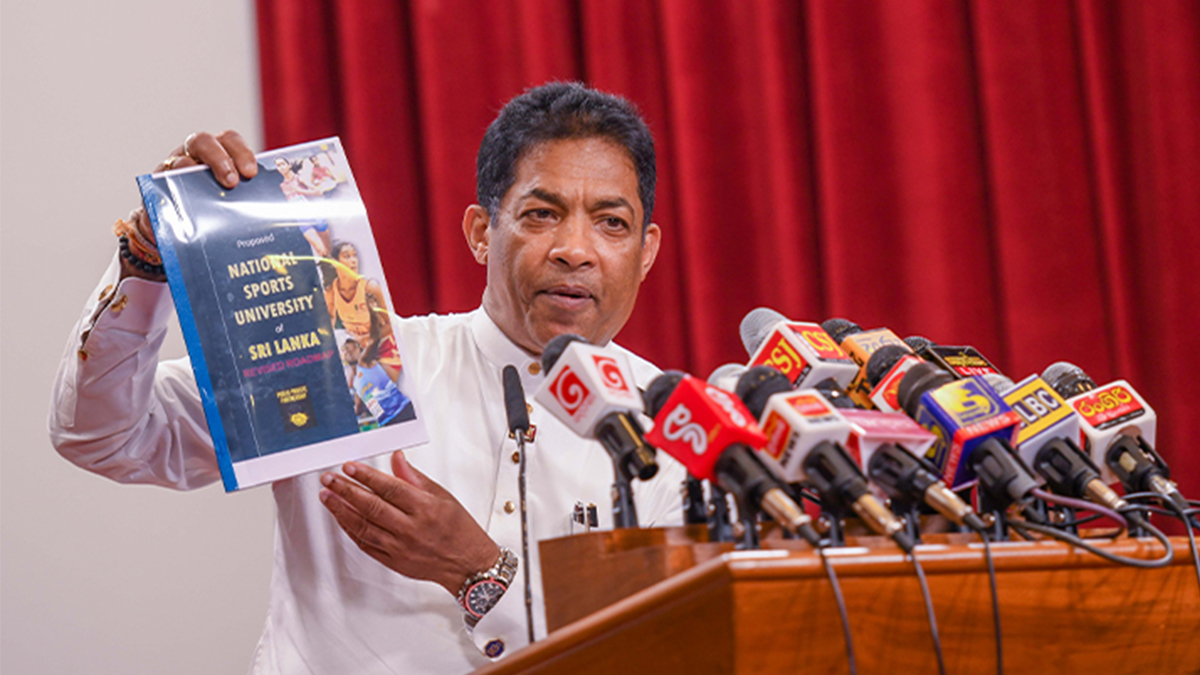 In a significant development, State Minister for Sports and Youth Affairs, Mr. Rohana Dissanayake, has disclosed the government's ambitious plan to inaugurate a new sports university in 2024. This initiative is under the visionary guidance of President Ranil Wickremesinghe.
During a press conference at the Presidential Media Centre (PMC) today (10), under the theme 'Collective path to a stable country,'State Minister Dissanayake emphasized the government's commitment to addressing challenges within sports federations. To facilitate this, the Parliamentary Committee on Sports Ministries has been summoned to engage in proactive discussions and find resolutions.
State Minister Dissanayake highlighted the on-going efforts to streamline the operations of the country's 72 sports federations. A notable aspect of this approach involves the negotiation for the merger of 66 active sports federations before the year 2024. The objective is to consolidate their responsibilities, duties and policies, promoting efficiency and unity within the sports sector.
The State Minister also announced the allocation of Rs.125 million to the Sports Development Department for proposed programs in the current year. Despite financial constraints, the government is determined to execute these initiatives effectively.
Furthermore, Minister Dissanayake detailed plans for the establishment of the sports university, projected to cost approximately one billion US dollars. The envisioned institution, set to commence operations in the first quarter of 2024 pending approvals from institutions such as the University Grants Commission, will offer programs in Bachelor of Education, Bachelor of Science, Compound Annual Growth Rate and Environmental Impact Assessment.
In addition to academic pursuits, the government is fostering international collaboration through a motorbike rally involving India, Nepal, and Sri Lanka, scheduled to commence on December 29 and conclude on January 14. Then on Thai Pongal day (15) this rally will start from Kankasanturai, Jaffna and will end at Galle Face, where a cultural show will also be held.
Moreover, arrangements have been made to involve members of the youth parliament in regional coordination committees, providing them with insights into local-level activities and responsibilities. This initiative aims to empower young leaders and contribute to effective governance at the grassroots level.
(President's Media Division)
Kelaniya Uni. closed indefinitely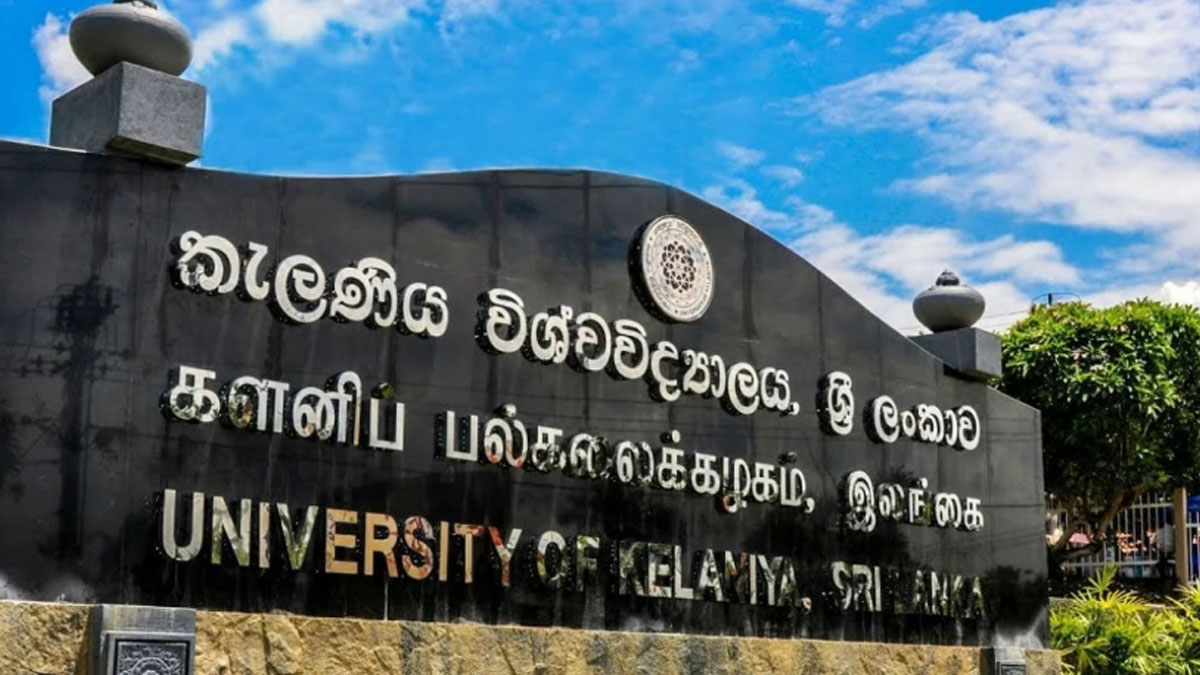 The University of Kelaniya, excluding the Faculty of Medicine, has been closed until further notice.
Accordingly, all hostels of the university excluding the Medical Faculty's hostels, will remain closed while all students have been instructed to vacate their respective hostels before 8.00 am on Tuesday (Dec. 05).
The closure is in response to the abduction and the assault of two security guards by a group of students.
15-members appointed to National Sports Council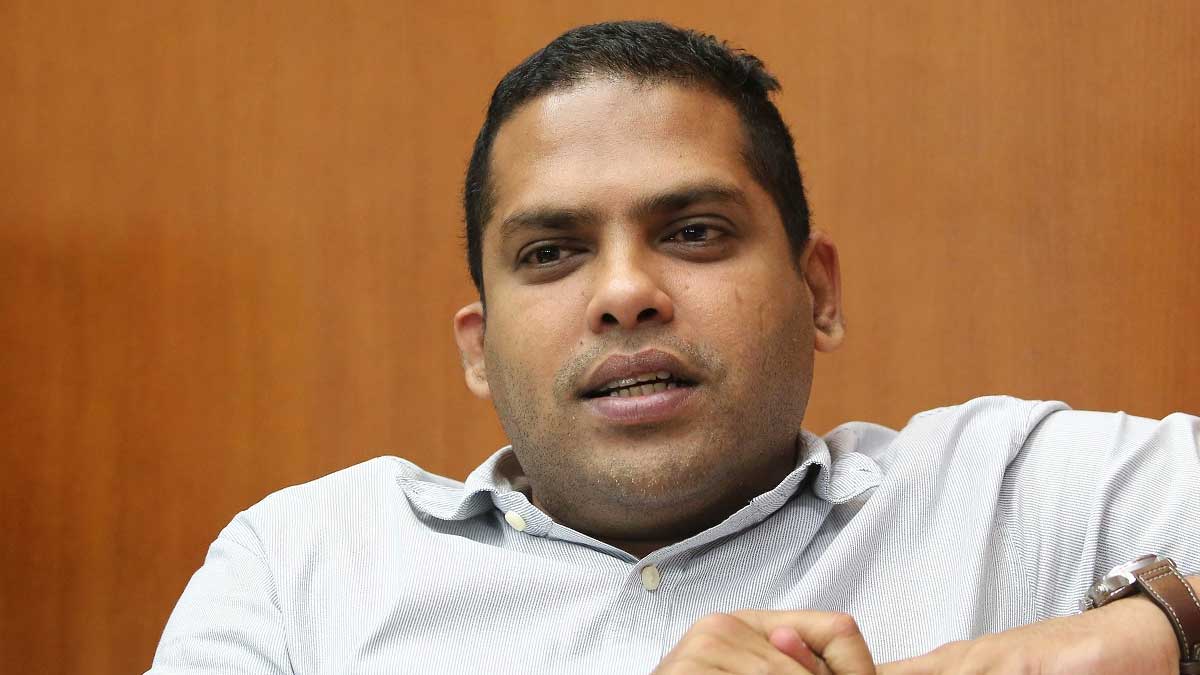 Sports Minister – Harin Fernando has appointed a 15-member National Sports Council.
Accordingly, Dr. Maiya Gunasekara has been appointed as the chairman of the council, replacing Arjuna Ranatunga.
The members of the new National Sports Council are as follows :
1. Dr. Maiya Gunasekara – Chairman
2. Mr. I.U. Wickramasuriya – Secretary
3. Mrs. Sriyani Kulawansa
4. Major General (Retd.) Rajitha Ampemohotti
5. Prof. Arjuna de Silva
6. Mr. Panduka Keerthinada
7. Mr. Ana G. G. Punchihewa
8. Mr. Malik Kader
9. Dr. S.V.D. Nanayakkara
10. Mr. Hafeez Marso
11. Mr. Sidath Wettimuny
12. General (Retired) Jagath Jayasuriya
13. Mrs. Anuradha Illeperuma
14. Prof. Shemal Fernando
15. Mr. Kamal Deshapriya
Meanwhile, the Sports Minister has also appointed the National Sports Selection Committee.
The committee comprises of;
1. General Shavendra Silva – Chairman
2. Mr. Arjun Rishaya Fernando – Secretary
3. Dr. Maiya Gunasekara
4. Mr. Suresh Subramaniyam
5. Mr. Nalinda Sampath Ilangakoon
Notice to drivers on expressways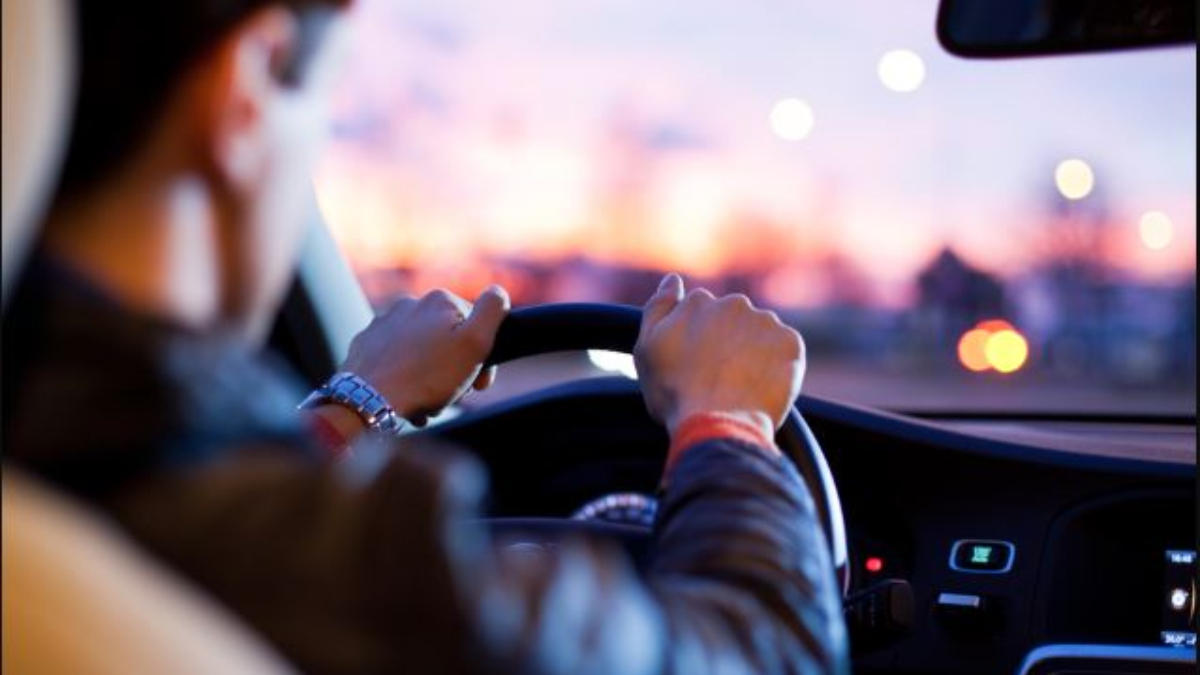 Drivers taking the expressways have been warned to exercise caution amid the adverse weather conditions in the island.
The highway police has urged drivers to keep a gap of 50 metres between vehicles as well as to switch on their headlights.