Govt. to launch new tourism plan – 'Visit Sri Lanka'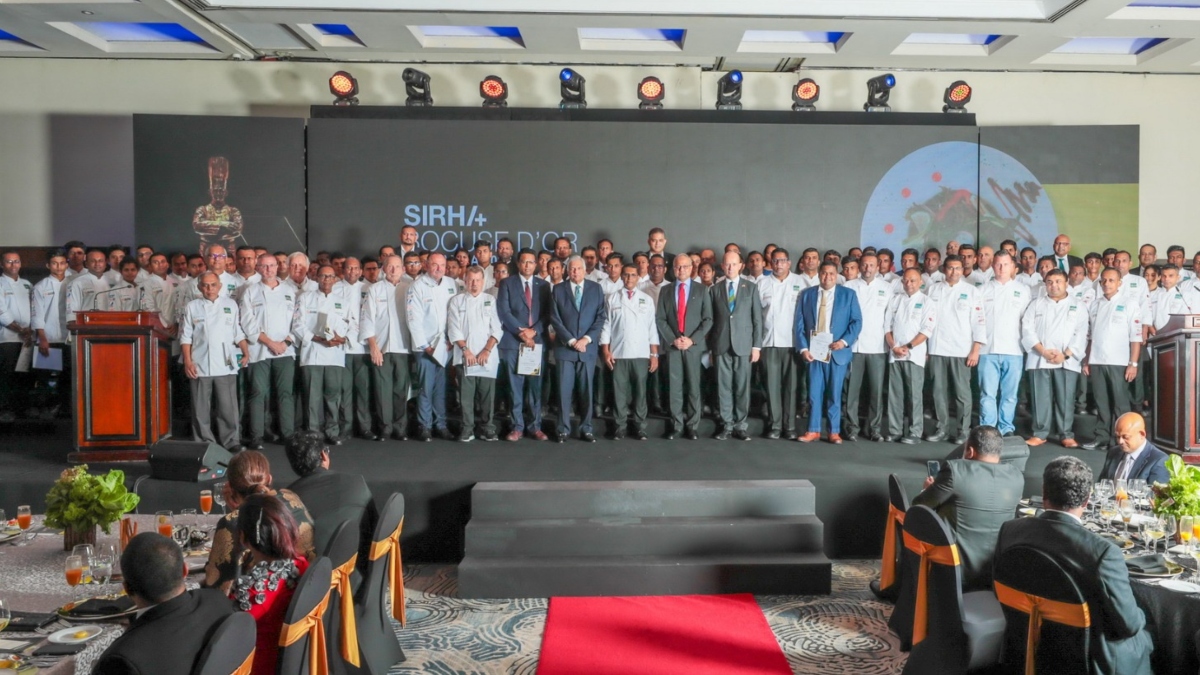 President Ranil Wickremesinghe announced that the government will be unveiling a new tourist plan called 'Visit Sri Lanka' that will be released in the upcoming months. He claimed the proposal is in the final stages of development and would be made public as soon as it is complete.
President Wickremesinghe made this statement while attending the Award Ceremony and a Gala dinner of the 'Bocuse d'Or 2023' competition held at the Waters Edge Grand Ballroom yesterday (23) evening.
The government aims to bring in 5 million tourists, of whom 2.5 million will be high-end visitors, President Wickremesinghe said while emphasizing the industry as a significant economic driver. According to Indian estimates, Sri Lanka can host up to 10 million tourists, of whom most will be tourists from Asian and the Indian Ocean region, he continued.
Transformation of the tourism industry is required to make Sri Lanka competitive in the global travel market place and the government has recognized the potential in promoting the country as a tropical nation with a diverse culinary style. Hence attention will be given to develop the culinary tourism in the country, the President said.
The government is prepared to launch a Culinary School in collaboration with the private sector, the travel industry, and the hotel industry, the President added, noting that there is a need to train more personnel in the hospitality field, particularly in culinary tourism. Attention will also be paid to aid private Culinary Schools in accomplishing this task, he added.
The President expressed admiration for the late Mr. Merrill J. Fernando, a prominent business figure and founder of Sri Lanka's renowned 'Dilmah Tea' brand. He praised Mr. Fernando's valuable contributions to the country's tourism industry.
President Ranil Wickremesinghe further commented;
There's a void in our room. We all feel it. These functions would not have been possible without Merrill, and we meet here today for the first time without him. We all feel the loss, we all feel the sadness. For me, it's also been a personal loss. All the articles on Merrill referred to the tea industry, Dilma, and what he had done. He made a similar contribution to the tourism industry; our hotels would not have been the same without him. I remember in the beginning, it was when I was Prime Minister in 2002, Merrill was one of those within a small circle. I used to consult on economic matters. That was the time Adrian Zecha had come. He was talking about tourism, how we could expand tourism.
And there was a Geoffrey Dobbs who came along talking about Boutique Hotels. This concept of Boutique Hotels came on how we could turn the planters' bungalows into Boutique Hotels. Merrill used to follow it though he was not in the industry. And then I lost the election, I didn't think we could see Boutique Hotels again, and one day Merrill came out and said, 'Look, I am starting 'Tea Trails,'' and he invited me to one of the first Boutique Hotels, and he established such a standard that we can all be proud of him.
Later on, he went to Cape Weligama and set another standard. So you have to remember, not merely the contribution he made to tea, but also the contribution he's made to tourism. He started the hospitality school in Kalkudah. I think I have been lucky enough as a politician. For 40 odd years, I have been going around the country and eating different types of food. Yesterday I was in Anuradhapura, and we had a delicious tank fish curry. Some time back, I was in Trincomalee, and they gave me Biriyani with Venison. It was quite delicious. There was a time when you talked of Seaweed. I could tell a story that goes back about another 40 years when the hygiene standards outside the hotels were not that high. Today it is good everywhere, even in our small restaurants. It was not so in the 80s.
We once went to the Kalpitiya restaurants, which had the best crab curry on the West coast. So I went along with a few others, and we had this delicious crab curry. I think that was true. It was the best you could get on the West coast. Afterwards, we had a Seaweed jelly. This Seaweed jelly was made by the Muslim ladies from a recipe left behind by the Portuguese. So if you go there to Kalpitiya, you can learn how to make Seaweed jelly. Before I left, I asked them why they don't have a white tablecloth, why they had one that was a yellow mustardy colour. And then they told me that the tablecloth hadn't visited the laundry for some time. So despite these risks, it's really worth going around Sri Lanka. It's how you can make fusion food.
So, I think that's one of the reasons why we are now on a new journey. Because once we hit rock bottom and we are bankrupt, and as we are coming out of it, we still need sufficient foreign exchange. All of that won't come easily. Some of the debt carries with it repayment terms and investments, while one source that doesn't incur debt is tourism; through tourism, you can earn this money.
So the question is, how much can we earn from tourism which dropped last year? What will it be this December and next year? We want to go ahead. 2.5 million tourists are not enough. We are now aiming for 5 million, of which 2.5 million should be high-end tourists. Indian estimates are that Sri Lanka can take up to 10 million tourists, most of them from Asia and the Indian Ocean region.
So there will be a change. But we have to ensure that we go upmarket. If you want, today you find a fast turnover staff. Most of the young people here who took part in the competition will most probably be serving outside of Sri Lanka in about another three years' time. If you want to keep them, we have to at least match the salaries of the Maldives hotels. If you have to match the salaries of the Maldives hotels, then you must charge the same as Maldives hotels. To charge so, you must give that service, and that is essential.
Now, if you're looking at 5 million tourists or 10 million tourists, there have to be different types of tourism. And one that we can do well is culinary tourism. And that's what we should focus on. Not merely in our hotels, but any place. And if you're having culinary tourism, remember, bulk is going to come from Asia. So there has to be fusion food from different parts of Asia, not only Europe. That's what we should focus on.
Therefore, I think we must now train more and more personnel in the hospitality field, especially in the field of tourism and culinary tourism. So let's get ready for it. I have been talking with some of my planners and others, and we feel, firstly, we have to upgrade our hotel school, and it must become a genuine hotel school. But more than that, together with the private sector, the travel industry, the hotel industry, the government is prepared to start a culinary school just for that, for large numbers. But you can't stand on the side and say, let the government do it. Then you know what you will get. So, therefore, if you all get together, we will plan that. And some of the private culinary schools are there. I said we'll see how we can help them too. It doesn't matter whether it's a government school or a private school, as long as they do it. We are prepared to go ahead and back them. I will talk with the industry.
We'll be announcing a new tourism plan called 'Visit Sri Lanka,' which will most probably be released in August or September. We are giving the final touches, but you are ready to go along. So at this stage, first, I have to thank all those, especially all of you who have organized this competition this time, and you've been doing it for a long time. I hope Bocuse d'Or will not only be organizing the competitions here, but they will also help us to set up a good culinary school. You all are always welcome to raise our standards. There is a good future. Let's train more and more people, and let's all get used to it. Not merely in hotels, but the time will come when most of you will be running restaurants or supplying food. And that's what the trade has to be. Services have taken over. This is now an important part of our economy. And like an army, the travel industry also marches on. It travels on its stomach. So let's look after the stomach. Others will look after the tablecloth.
Bocuse d'Or 2023 competition is an esteemed culinary event of global repute, which serves as a beacon for showcasing the exceptional talents and skills of renowned chefs from around Sri Lanka. Previous Bocuse d'Or winners have been victorious in representing Sri Lanka on the international stage in Lyon, France. The judging panel of Bocuse d'Or 2023 comprised esteemed culinary experts, including the globally renowned Chef Otto Weibel and Chef Frank Widmann, evaluating the dishes based on their exquisite taste, impeccable presentation, and outstanding originality.
President Ranil Wickremesinghe and Chief of Staff and National Security Advisor to the President Sagala Ratnayaka presented trophies and certificates to the Bocuse d'Or 2023 Competition winners.
First Lady Prof. Maithree Wickramasinghe, Chief of Staff and National Security Advisor to the President Sagala Ratnayaka, The French Ambassador to Sri Lanka Jean-François Pactet, President of Bocuse d'Or Sri Lanka Rohan Fernandopulle, CEO of Dilmah Tea Dilhan C. Fernando esteemed culinary experts and personnel representing the hospitality industry attended the event.
(President's Media Division)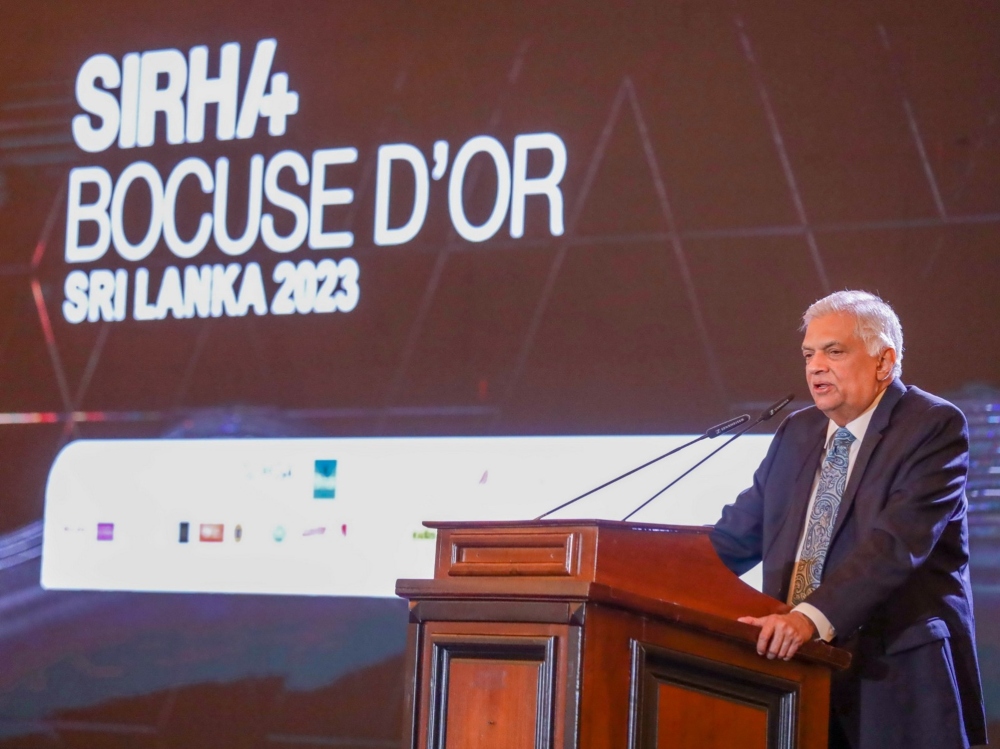 Excise officers who kidnapped Beedi businessman remanded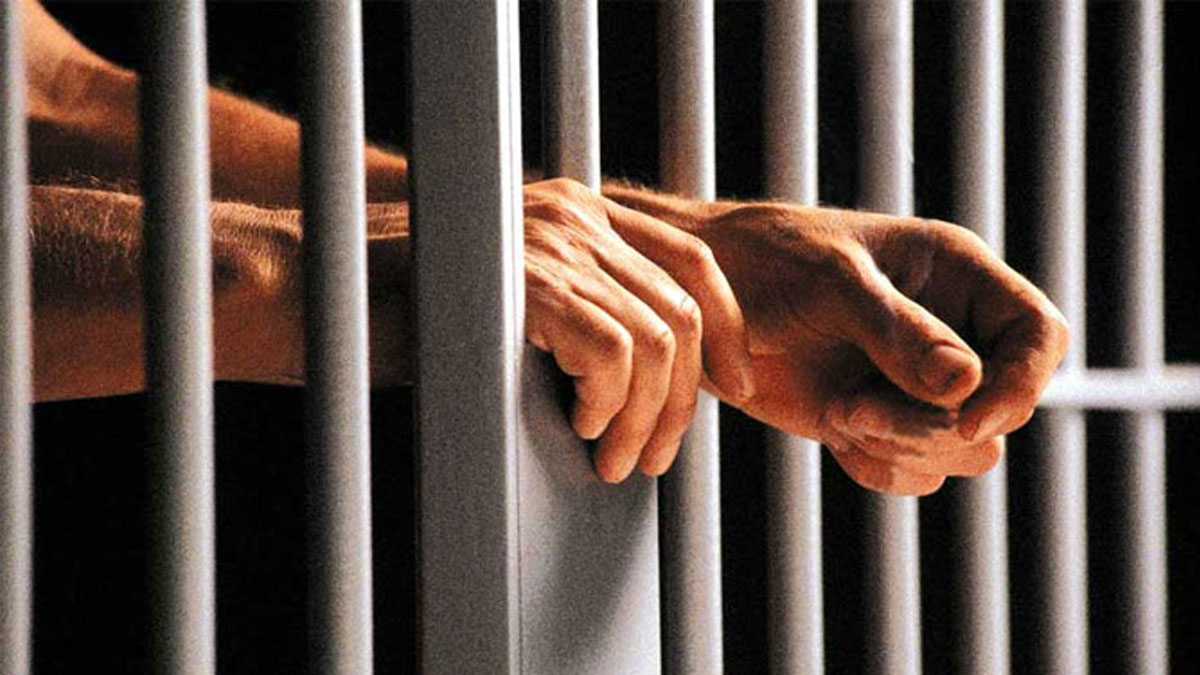 Five suspects including the Tangalle Excise OIC who were arrested over kidnapping and assaulting a Beedi businessman in Walasmulla, have been remanded till October 5 after being produced in the Walasmulla Magistrate's Court.
The Excise OIC, two other excise officers and a driver from the Tangalle Excise Station and an army sergeant are among the remanded suspects.
The business license of the businessman residing in Maraketiya, Rajapuragoda in Walasmulla expired on June 26.
A team of excise officials including the OIC of the Tangalle Excise Station had arrived at his house on September 18 and seized the Beedi leaves.
Excise officials had demanded Rs.1.4 million from the businessman not to take legal action in this regard.
They had taken the businessman away in a three-wheeler, beaten him up, and then had taken an amount of Rs.1 million by force.
A nearby CCTV camera has captured the excise officers kidnapping the businessman.
Meanwhile, the four Excise officers were interdicted by the Commissioner General of Excise.
The decision has been taken following the instruction of State Minister of Finance Ranjith Siyambalapitiya.
The four Excise officers were interdicted over the allegations of assault and soliciting a bribe from the Beedi manufacturer for not implementing the law against him for possession of Beedi leaves without a license.
Related News: 
Excise officials kidnap beedi businessman & forcefully take Rs.1mn
4 Excise officers interdicted for assaulting Beedi businessman
Nandiyas, Sri Lanka's oldest turns 109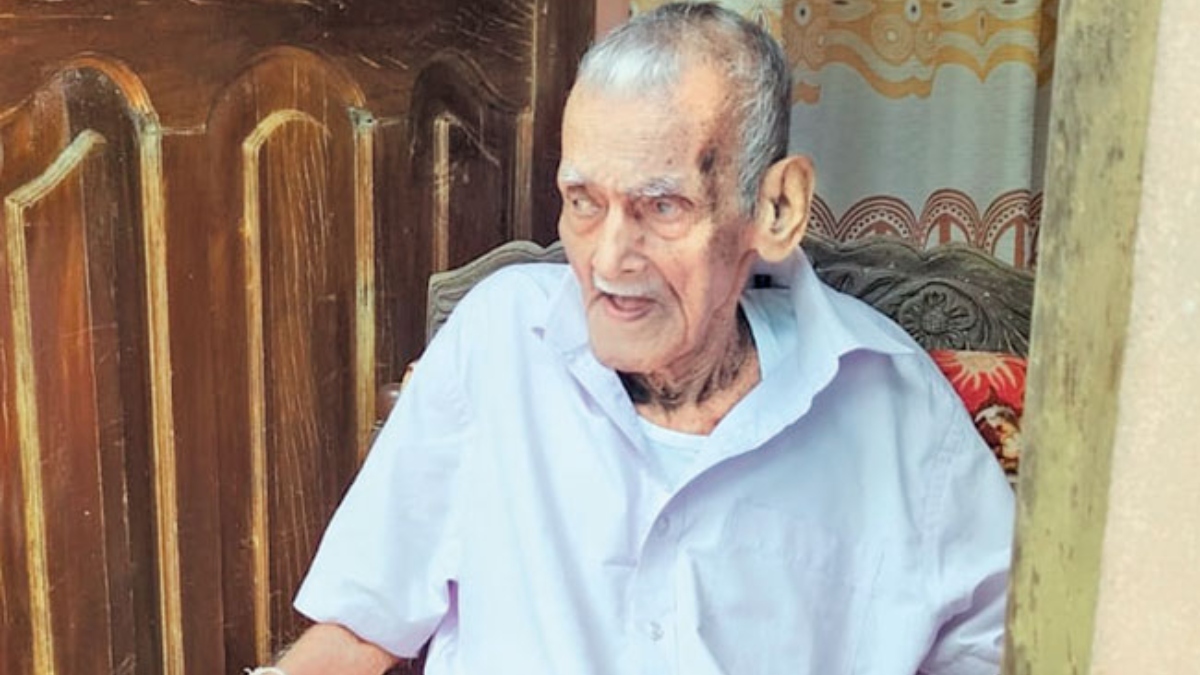 The 109-year-old Magala Kottachchi Nandiyas, a resident of Kappettiagoda in Galle, is the oldest citizen in Sri Lanka, the National Secretariat for Elders confirmed.
According to his identity card, Nandiyas was born on June 3, 1914. Nandiyas, who lives a very healthy life even now, is a farmer by profession.
Although he had only gone up to grade five, he can read and write.
It is said that the reason for this senior citizen's healthy lifestyle is the toxic-free nutritious diet.
Until recently, he has cultivated potatoes, sweet potatoes, and even cassava in his home garden.
He is a father of four and a grandfather of four grandchildren. The youngest grandson is now five years old.
Nandiyas is fondly called 'Loku Aiya' or Big Brother by the whole village.
The beloved wife of Mr. Nandiyas had passed away some time ago.
Although he has recently developed a hearing impairment, his memory is still intact.
Source – Dinamina
Port City to be 'Colombo Financial Zone': President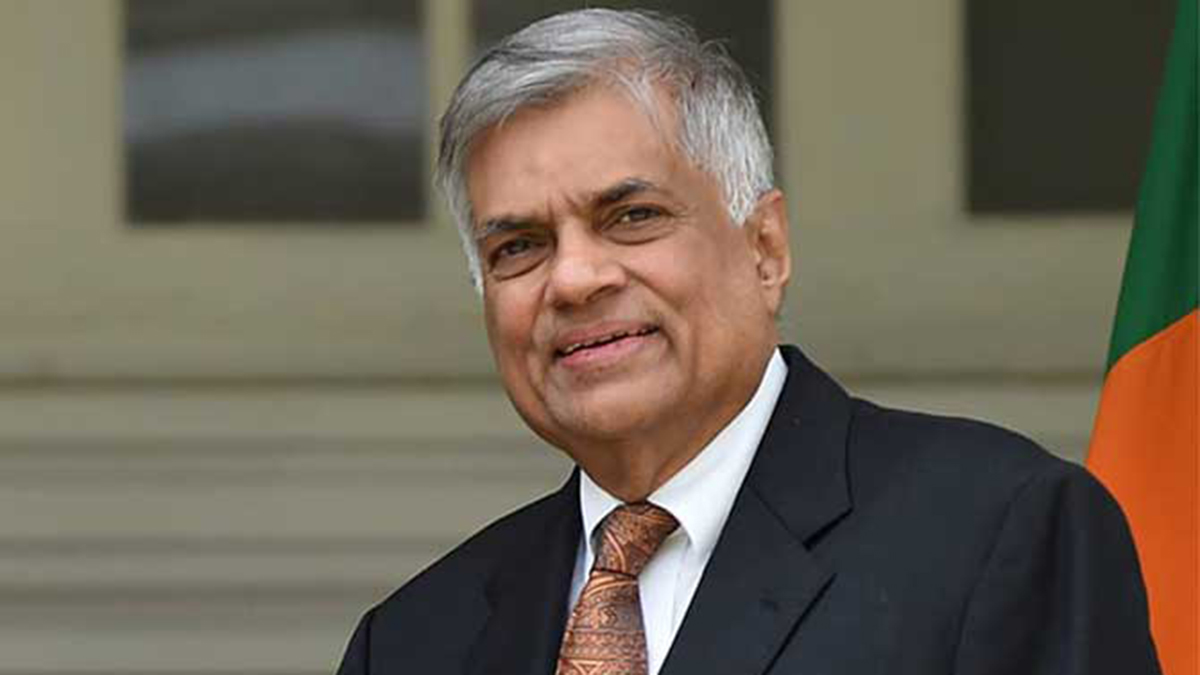 President Ranil Wickremesinghe said that a new legislation has been drafted to transform the Port City as the Colombo Financial Zone.
President Wickremesinghe said this in his address at the 2023 Commercial Mediation Symposium at Colombo's Hilton Hotel, the President's Media Division said.
The event was organized by International Alternative Dispute Resolution Centre (IADRC).
The President underscored the significance of international trade agreements and the need for Sri Lanka to become a center for alternate dispute resolution.
He urged legal professionals to look beyond Sri Lanka's borders and specialize in emerging fields like AI, Blockchain and green energy to secure the nation's competitive future.
"Now we want Sri Lanka to be a center. One is the new legislation which will replace the port city to make it a Colombo financial zone with jurisdiction for offshore activity. The new law has been drafted. And we will see the light of day before the end of the year."
"Secondly, the BOI will be replaced with the Economic Commission. Which is also looking at the resolution of disputes. We will be entering a number of free trade agreements. We have got one with Singapore. We are about to finalize one with Thailand. We are discussing with India to upgrade the agreement. Talking with Bangladesh. And more than that, we are moving to join the Regional Comprehensive Economic Partnership (RCEP). That's the largest trading community in the world. So this means that alternate dispute resolutions are going to be important."
In a final call to action, he offered government funding to support learning and expertise development in these new areas, inviting all stakeholders to join in the journey towards a more efficient and forward-looking legal landscape in Sri Lanka.
President Wickremesinghe emphasized that Sri Lanka must position itself as the central player in the region. When examining Singapore as a benchmark, Sri Lanka should strive to match or surpass Singapore in various aspects, except for cost, where it should maintain a competitive advantage.
This approach is crucial because there exists a noticeable void in this region, which Sri Lanka can effectively fill if it acts swiftly.
"This is the key lesson to be derived. Furthermore, it is essential for all lawyers and individuals involved in legal services to broaden their perspectives and explore opportunities beyond their current scope," the President added.
Meanwhile, he acknowledged the long-standing reliance on trial courts and stressed the importance of embracing alternate dispute resolution methods.
Highlighting the government's commitment, he mentioned the establishment of the Alternate Dispute Resolution Center in 2018 and expressed support for its continued growth.
President Wickremesinghe urged the Ministry of Justice and Ministry of Investments to collaborate on supporting these initiatives.
"Alternate dispute resolution, arbitration, both have a long way to travel in Sri Lanka and that's our problem. We have to first find ways of how we can adjust to this process. You need a change of culture. Change of culture where disputes can be resolved in the shortest possible time. Which means we are in a way wedded to the old concept of the trial court? Whether we have a domestic inquiry, we all want to follow the same procedure. I don't know why. But nevertheless, this is one of the challenges that we have to face."
He emphasized that success in dispute resolution was crucial for Sri Lanka's aspirations to be an outward-looking economy.
The event was attended by Justice Minister Wijeyadasa Rajapakshe, State Minister Anuradha Jayarathne, Judges of the Supreme Court, Attorney General, Former Attorney Generals, Retired Judges of the Supreme Court, Resident Representative of UNDP Azusa Kubota, Secretary to the Ministry of Justice, IADRC Chairman Dr. K. Kanag-Isvaran, Director & Secretary General of IADRC Dhara Wijayatilake, legal professionals and the representatives of reputed companies in Sri Lanka.