Harak Kata & Kudu Salindu brought back to Sri Lanka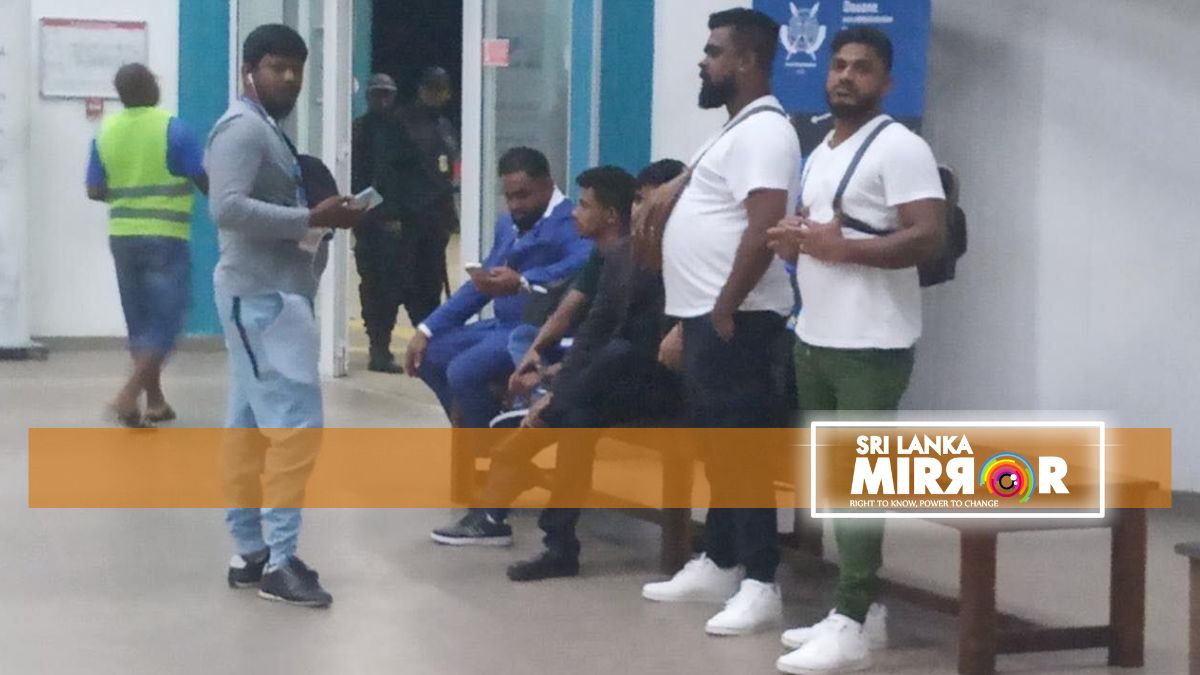 Nadun Chinthaka alias 'Harak Kata' and Salindu Lakshitha alias 'Kudu Salindu,' two main drug traffickers and organized criminals, who were recently arrested in Madagascar, were brought to Sri Lanka early today (14), airport sources said.
A team including an Assistant Superintendent of Police of the Criminal Investigation Department (CID) and an Assistant Superintendent of Police of the Special Task Force had gone to Madagascar on the 11th to bring these two to Sri Lanka.
Meanwhile, the authorities have decided to detain the two criminals in the custody of the CID under the Prevention of Terrorism Act (PTA).
It was reported that the IGP held a special discussion with Prasad Ranasinghe, Deputy Inspector General of Police, CID and Kavinda Piyasekera, Director of the CID yesterday evening (13) in this regard.
Sources revealed that special attention has been paid to ensure that these two underworld criminals are not handed over to any investigative team other than the CID.
However, any investigative team will have the opportunity to interrogate these two criminals with prior permission from the CID in relation to their investigations.
Police information revealed that the opportunity to question these criminals will be carried out under the supervision of the officers of the CID.
Special security..

The police have also paid special attention to the security of Harak Kata and Kudu Salindu due to information received from the intelligence division that Harak Kata and Kudu Salindu have had very close relations with several corrupt officers of the police.
Based on information revealed through investigations into the two suspects, the police authorities will investigate these officers as well.
Six underworld criminals, including Harak Kata and Kudu Salindu, who went to Madagascar in a private jet on February 12, posing as wealthy men, were arrested by the Madagascar Security Forces on March 1.
Apart from these underworld criminals, there had been a foreign woman who posed as Harak Kata's wife and a man who claimed to be her father.
This group was taken into custody by that country's Security Forces and Sri Lanka was notified later. Madagascar's Security Forces had expressed their agreement to hand over Harak Kata and Kudu Salindu against whom Red Notices had been issued by Interpol, to Sri Lanka according to international law.
Four officers of the CID and the STF left for Madagascar on Saturday, March 11 and had taken Harak Kata and Kudu Salindu into their custody yesterday (13).
Two Madagascar police officers also join..

According to police sources, two police officers from Madagascar were also involved in the operation to bring the suspects back to Sri Lanka.
The suspects had been brought from Madagascar to an airport in the Middle Eastern region in a plane belonging to an airline company of an African region.
The group had to stay at an airport in the Middle East region for several hours.
Sources revealed that during that time, Harak Kata and Kudu Salindu had been kept in a security cell at the airport.
The same sources also mentioned that during the arrival, Harak Kata and Kudu Salindu were afraid as they had not thought that they would be taken back to Sri Lanka.
The information further stated that they had even appealed to the officials not to endanger their lives. It is also said that the mobile phones which were found in the possession of the criminals by the Madagascar security forces have also been handed over to the special police team who left the country with the two of them.
Commenting on these mobile phones, a high-ranking Police officer said that it will be possible to discover information not only about Harak Kata and Kudu Salindu's drug network, but also information regarding police officers and many others who were in contact with them in this country, with evidence.
Source – Daily News
19th Asian Games to kick off at Hangzhou in China Today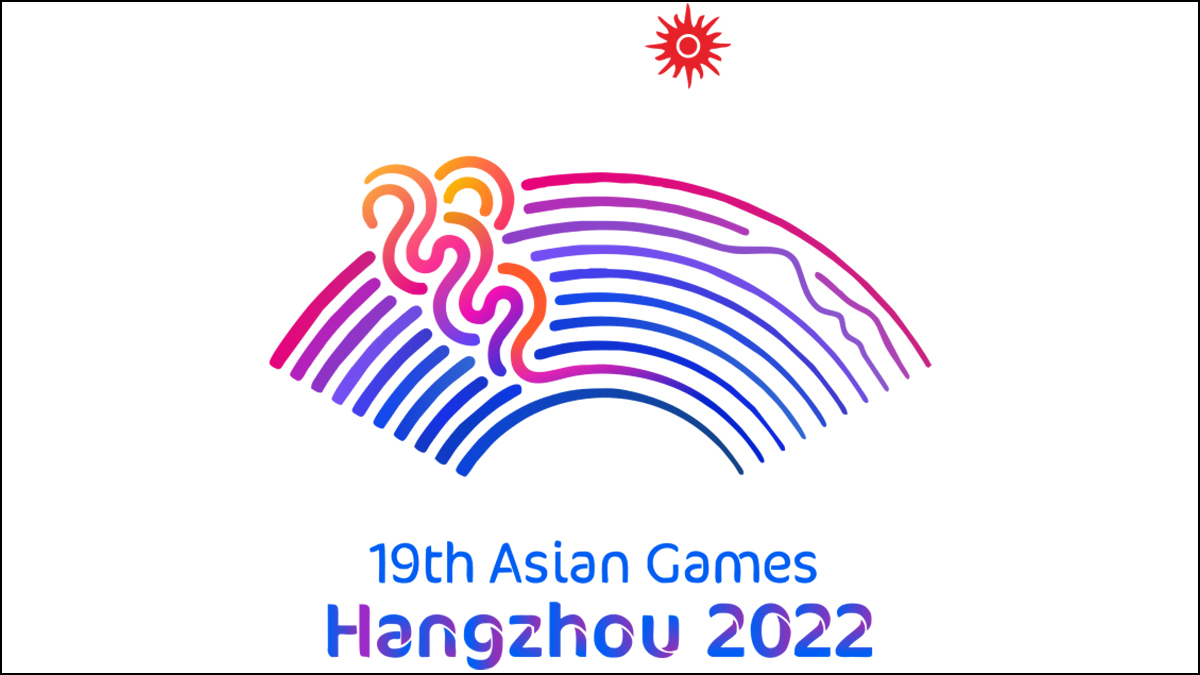 The 19th edition of the Asian Games is all set to kick off today in the Chinese city of Hangzhou.
Delayed by a year due to coronavirus pandemic restrictions, the 19th edition of the event is set to officially begin with a two-hour opening ceremony from 5.30pm.
The opening ceremony for the Asian Games will take place at the Hangzhou Olympic Sports Centre Stadium, which is capable of accommodating up to 80,000 people.
The stadium was completed in 2018 and is mostly used for soccer matches, features a retractable roof, a circular LED screen, and a natural grass field.
Dating back to 1951, the Games are bigger than the Olympics when it comes to the number of athletes and sports – and this year's competition is billed as the biggest in history.
Nearly 12,500 athletes – more than ever – from 45 countries and territories will be competing across 40 sports. The Games will be held in 56 venues, 12 of which have been newly built.
The programme includes the more traditional events, such as athletics and swimming but also those which reflect Asia's diverse sporting culture, such as sepak takraw, or kick volleyball, kabaddi, and wushu, a martial art.
China, as the host country, has the privilege of choosing which sports to include in the programme, with bridge, chess and Xiangqi (Chinese chess) being among the non-Olympic events featured in the schedule.
Meanwhile, e-sports, breakdancing and sport climbing will be making their Games debut, in an effort to attract the interest of younger people.
FIFA Online 4, Street Fighter V and League of Legends are among the seven e-sport medal events.
The Games will see participants competing for 481 gold medals across 15 days.
Sri Lanka is fielding a 96-member contingent with 62 male and 34 female athletes.
The closing ceremony on October 8 will include the handover to Japan before the 2026 Aichi-Nagoya Games.
Qatar will host the Asian Games in 2030.
Minister of Agriculture explores opportunities to export eggs and chicken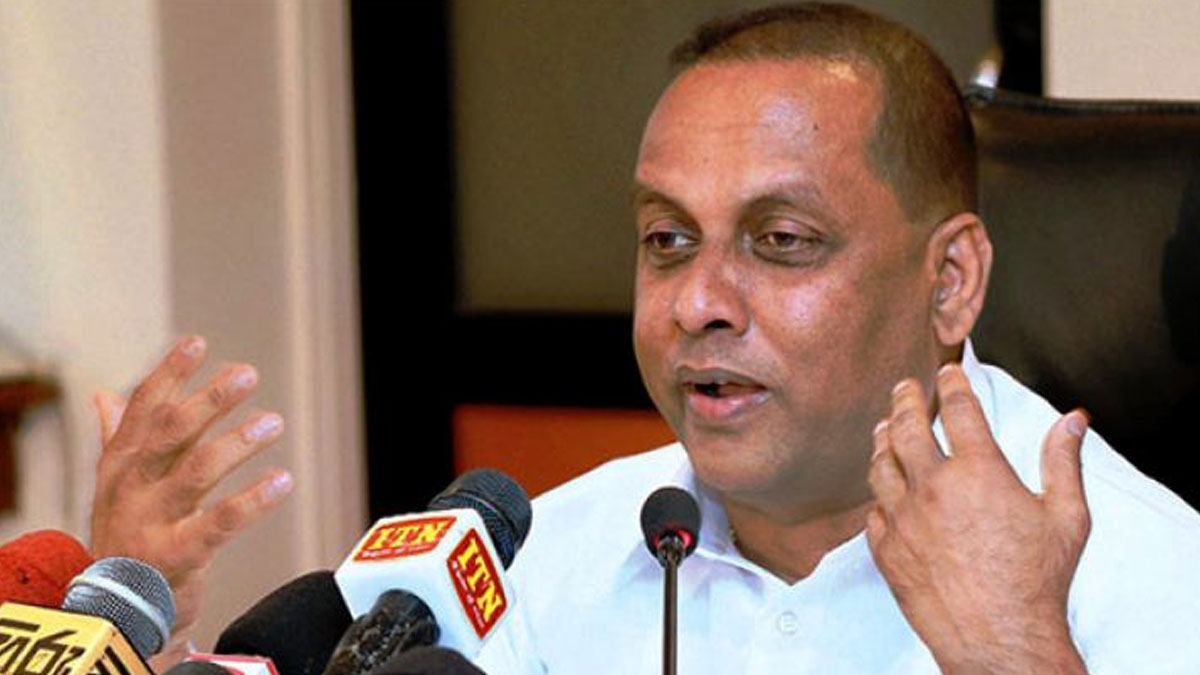 Minister of Agriculture Mahinda Amaraweera instructed the relevant officials to look into the opportunities of exporting eggs and chicken.
He says that chicken and eggs are already being exported to several countries including the Maldives.
Minister Amaraweera says that Sri Lanka will have to import eggs in the upcoming festive season.
However, he says says that steps have been taken to ensure that eggs and chicken will be produced within the country, by next year.
The Minister of Agriculture says that a surplus of eggs is expected to be created by August 2024, and that plans have already been made to look into the opportunities in the world market.
(newsfirst.lk)
Anura Kumara asks Pilleyan if he is still paid by intelligence services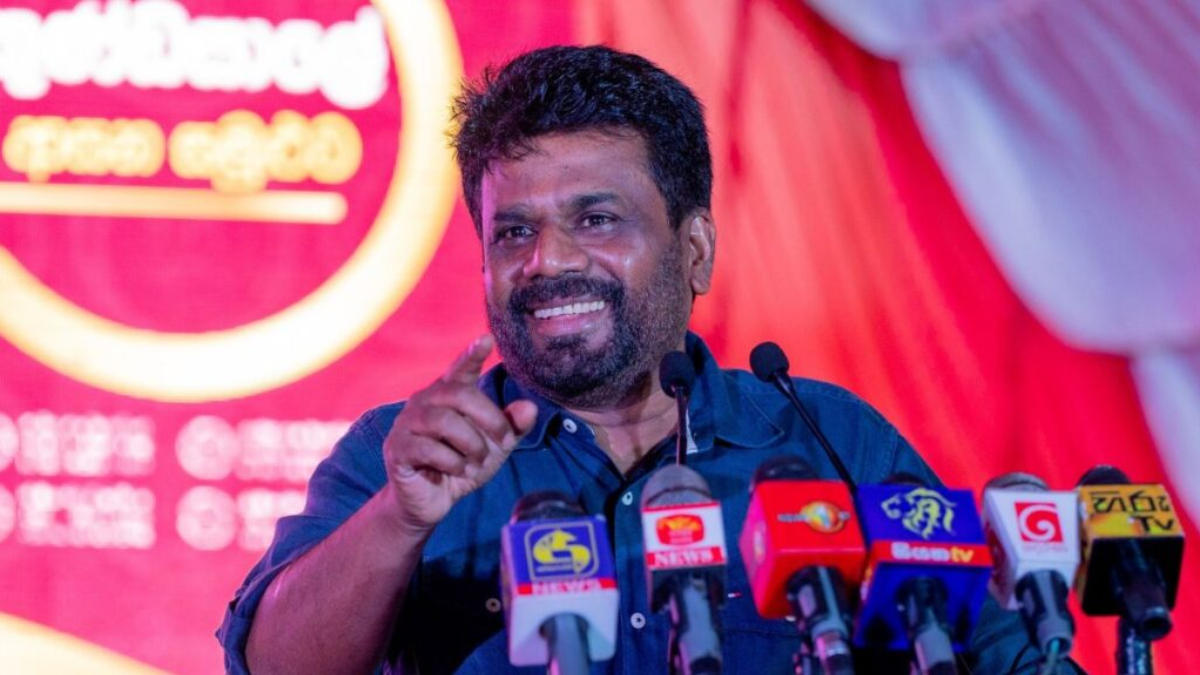 Claiming that the group led by Parliamentarian Sivanesathurai Chandrakanthan alias Pilleyan has been paid Rs.3.5 million per month by the intelligence services, NPP MP Anura Kumara Dissanayake questioned whether the group is still being paid that amount.
He told parliament that Pilleyan's group has been maintained and paid from the account of the Intelligence Services.
The MP said this during a cross-talk with Pilleyan after Dissanayake alleged that most of those who were accused of their failure to prevent the Easter attacks and those who were accused of committing the crime such as Pilleyan are with the government now.
"You and your group were paid and maintained by the intelligence units Rs. 3.5 million per month. We want to know whether you are still being paid," MP Dissanayake questioned Pilleyan.
Speaking during the adjournment debate on the exposure by Channel 4 on the Easter Sunday attacks, Dissanayake said reasonable investigation into the Easter attacks cannot be expected as those who were accused of their failure to prevent the attacks and those who were accused of committing the crime such as Pilleyan are with the government now.
"The faction that failed to prevent the attacks such as then President Maithripala Sirisena, then Prime Minister Ranil Wickremesinghe, heads of intelligence units such as SIS are with the government. Those who are accused of committing the crime such as Pilleyan and Gotabaya Rajapaksa also represent the government. So, how can we expect a reasonable investigation," he asked.