High Level SL delegation attends DefExpo2022
A three-member official delegation from Sri Lanka, led by State Minister of Defence Hon'ble Premitha Bandara Tennakoon and comprising Army and Navy officers, is currently on a visit to India for attending India's premier biennial global defence exhibition DefExpo2022. The exhibition was inaugurated by Prime Minister Narendra Modi on 19 October 2022 at Gandhinagar, Gujarat. This is the second occasion in the past year during which a Minister from Sri Lanka is participating at an event inaugurated by Prime Minister Modi. It may be recalled that Ministers from Sri Lanka were a part of the inaugural international flight to Kushinagar airport in October 2021.
Speaking at DefExpo2022, Hon'ble State Minister Premitha Bandara Tennakoon hailed the partnership between India and Sri Lanka in the defence sphere.  He highlighted the importance of defence industrial base in augmenting Security policy and noted that DefExpo 2022 provided a great avenue for a deeper understanding of the nature of transformation in modern warfare across five dimensions.
DefExpo2022 is the biggest-defence exhibition, which showcases the growing prowess of India's defence industry to achieve the vision of 'Make in India, Make for the World' as well as self-reliance in the defence domain. Live demonstrations showcasing the equipment and skill sets of the Armed Forces, Defence Public Sector Units and industry were also organized.
The Sri Lankan dignitary met the Minister of State for Defence and Tourism of India Shri Ajay Bhatt on 17 October 2022 along the sidelines of DefExpo2022. During the meeting, India's readiness to continue to support Sri Lanka in the defence sphere was reiterated. The Sri Lankan delegation also had cordial interactions with Defence Minister, Defence Secretary, Chief of Defence Staff and all three Service Chiefs of India during the visit.
Bilateral engagement in defence is multi-dimensional in nature. High level exchanges continued both ways despite the challenges posed by COVID-19. SLINEX (Naval Exercise) and exercise MITRA SHAKTI (Army Exercise) are held every year alternatively in India and Sri Lanka. Both Armed Forces collaborate closely in dealing with common security challenges such as drug and human trafficking. The Colombo Security Conclave has emerged as a key security platform in recent times to address such issues at a regional level. The first ever Dornier maritime reconnaissance aircraft from India to enhance the maritime surveillance capabilities of Sri Lanka was inducted into Sri Lanka Air Force Fleet on 15th August 2022 in the august presence of President His Excellency Ranil Wickremesinghe.
Experience sharing and capacity building has been a key pillar of India-Sri Lanka defence cooperation, which is marked by great camaraderie and mutual benefit in enhancing our shared security. Indian military establishments including NDC have been the preferred choice of the Sri Lankan Armed Forces for decades and have produced leaders of Sri Lankan Armed forces. Annually, 1500-1700 slots are allocated to Sri Lankan trainees which amounts to around INR 500-550 million (more than USD 6 million). Similarly, Indian Armed Forces officers are also hosted by the friendly Armed Forces of Sri Lanka, including for specialized training modules in various fields such as counter insurgency.
Both sides cooperate also on humanitarian aspects such as averting large scale environmental damages, expeditious supply of Liquid Medical Oxygen and other assistance materials, repatriation of around 700 Indian nationals back to their motherland with the assistance of Sri Lanka Armed Forces during COVID-19 etc.
The futuristic partnership between the two neighbours underscores India's 'Neighbourhood First' policy as well as Security and Growth for All in the Region (SAGAR) doctrine. India will continue to strengthen its multi-dimensional cooperation with Sri Lanka for mutual benefit and also for enhancing regional peace, security and stability.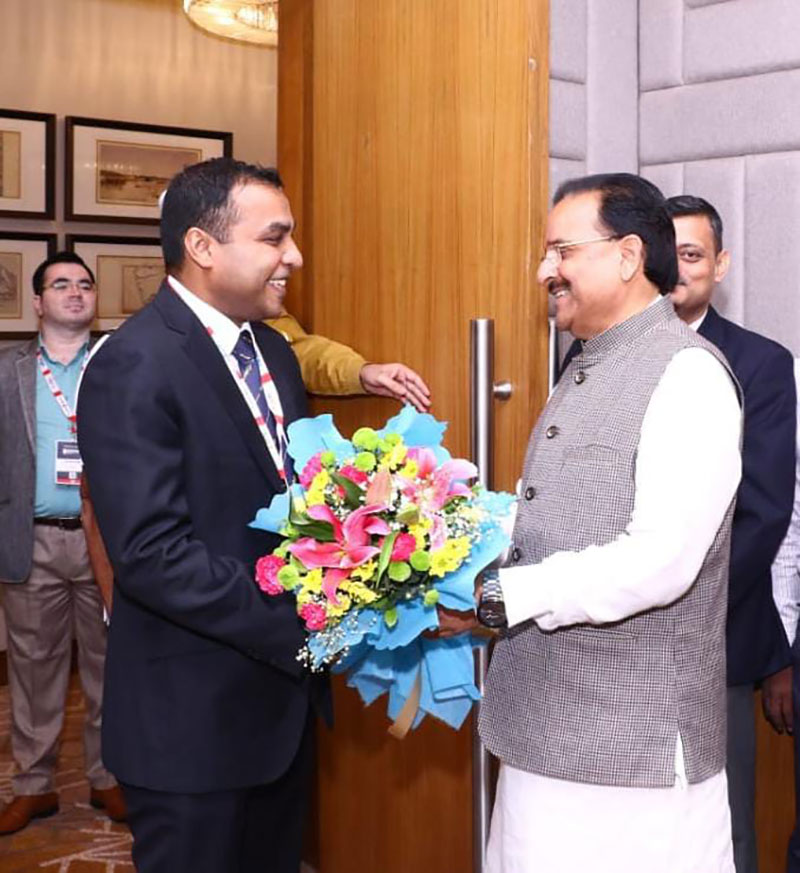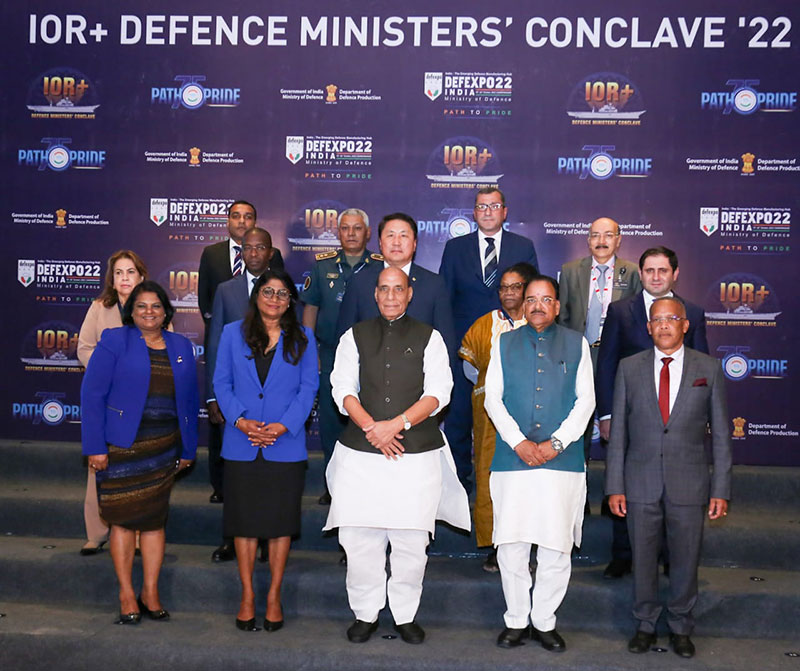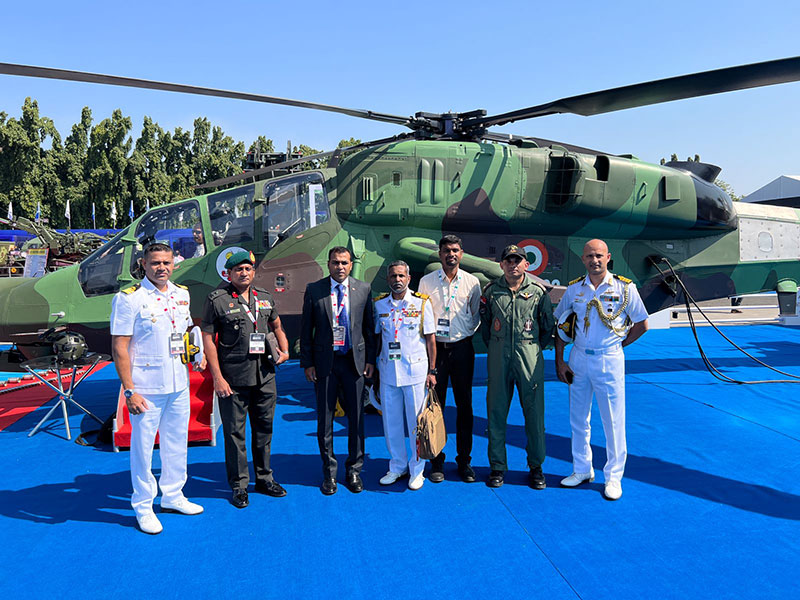 What will happen to SLT's most precious fiber optic cables?
Among the physical assets owned by Sri Lanka Telecom (SLT) to be sold, it is reported that the most valuable asset is the cable system consisting of five underground cables (submarine fiber optic cable system) that provides communication facilities from Sri Lanka to foreign countries.
Meanwhile, it was reported that both Malaysia and India are trying to buy the SLT.
However, it is said that if SLT were to sell the 49.5% shares owned by the government, Malaysia's Global Telecom Holding (GTH), which owns 44.98% of the SLT, should first be invited.
According to the SLT Privatization Agreement, shares of GTH owned by Malaysian Tamil Buddhist Ananda Krishnan of Sri Lankan origin and the Sri Lankan Government are prohibited from being sold to third parties.
The government can sell its 49.5% stake to a third party only if the Malaysian company refuses to buy the shares.
Lalitha Hewagamage, a social media activist, in a post on his Facebook page said that Malaysia's Dialog Axiata already owns more than 82.74% of Dialog's shares. If GTH owns SLT, Malaysia will be the lead telecommunications owner in Sri Lanka.
He said that this is a beautiful acquisition compared to the South Indian, Portuguese, Dutch and English conquests.
He also said that the minions of President Ranil Wickremesinghe are trying to violate the agreement and transfer the shares owned by the government to a third buyer like Lycamobile or Reliance.
Mr. Hewagamage warned that if the agreement is violated, the country will have to pay compensation to GTH in an international court in the future.
He said the amount of compensation could be more than the amount obtained by selling the shares owned by the government.
Who is behind the idea?

Economic experts pointed out that developed countries with large economies have achieved their economic growth by moving to the world of e-commerce.
Accordingly, it is important for the government to have a stake in the country's communication system to develop a country.
Meanwhile, security analysts pointed out that India is already working carefully to acquire the printing of national identity cards and its database, and its second step is to take over the national communication network.
Indian wolves vying for SLT

It has been confirmed that Reliance company owned by the Mittals family, as well as Jio company owned by Mukesh Ambani and Lycamobile owned by Subaskaran Aliraja are interested in buying SLT.
Reliance also owns Airtel in Sri Lanka.
Rohan is the most unsuccessful chairman…
Meanwhile, SLT trade unions said that current Chairman Rohan Fernando is the most unsuccessful chairman in SLT history.
Though the Chairman has told the media how SLT has become profitable, they said he is now silent about selling such a profitable company.
What Nanda Malini said about selling country's resources:
Brain-dead student helps save six lives!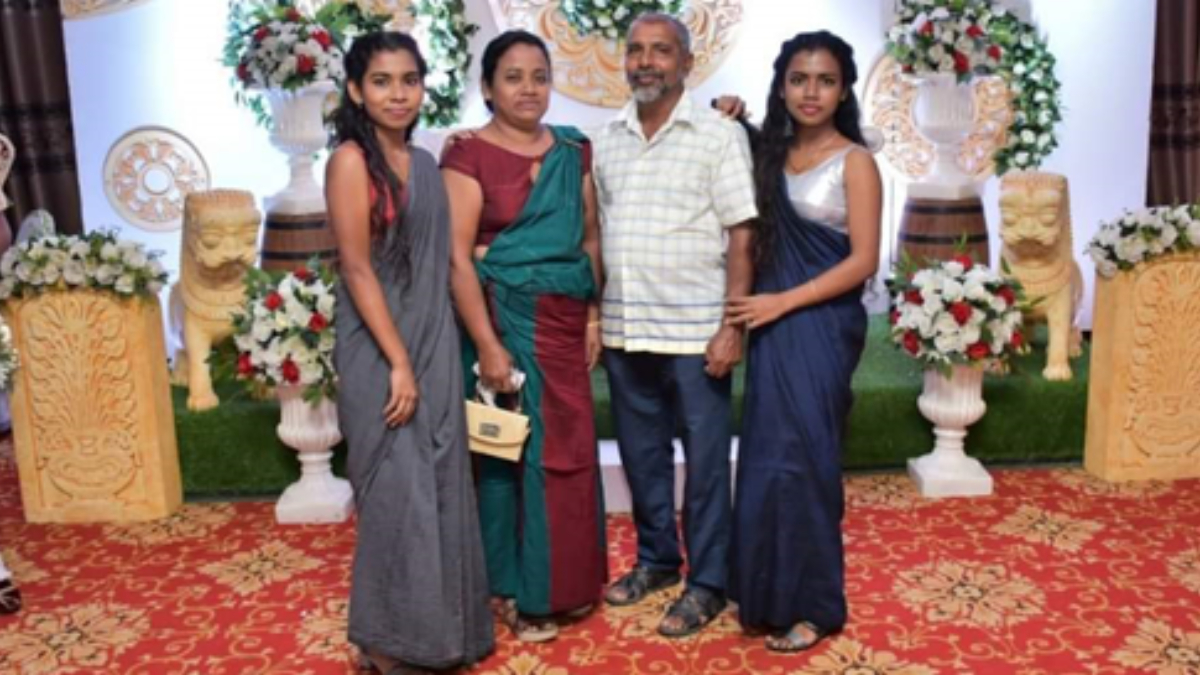 The heart and lungs taken from a brain dead 19-year-old student with the permission of her family were transplanted to a critically ill anesthesiologist at the Colombo National Hospital, a specialist who participated in the surgery has told Lankadeepa.
Medical experts said that this is the first time in the medical history of Sri Lanka that these organs have been transplanted to a patient who was suffering from a heart disease and a lung disorder in one surgery.
A team of Indian medical specialists and a team of specialists from Sri Lanka have transplanted the heart and lungs to the anesthesiologist. Health Minister Keheliya Rambukwella and senior officials of the Health Ministry have given their support to make this operation successful.
In addition, the kidneys and liver taken from the student were transplanted to two patients suffering from kidney disease and a liver patient.
The bone marrow of the donor has also been taken to be transplanted to patients.
According to a pledge made by the student when she was still alive, her eyes were also donated to the Sri Lanka Eye Donation Society.
The organ donor was a student from Ambanpola in Nikaweratiya by the name A. H. T. Vihagana Nuwanmini Ariyasinghe.
She has been pronounced brain dead while being treated in the intensive care unit of the Kurunegala Teaching Hospital due to a brain tumor.
She was a student of Maliyadeva Girls' College in Kurunegala and appeared for the recently held A/L examination.
(Lankadeepa)
President's House to be shifted to Sandun Uyana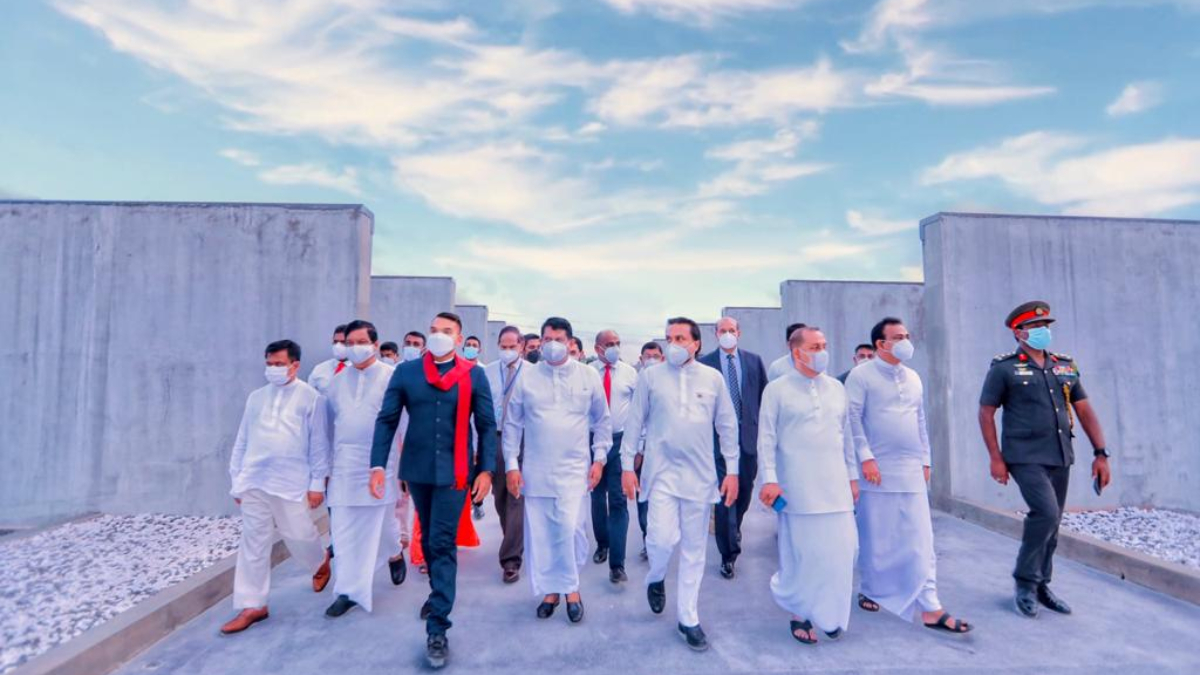 The government has decided to construct a new President's Official Residence and the Presidential Secretariat on the site of the National 'Sandun Uyana' (Sandalwood Garden) built at a cost of Rs.300 million.
Since it has been decided to use the President's House premises in Colombo Fort for a development project under the Colombo Port City Project, it has been decided to build a new President's House and the Secretariat at the Sandun Uyana.
Inspector General of Police (IGP) Chandana Wickramaratne has also recommended that the Sandun Uyana prepared in nine acres near the Parliament premises is suitable for that purpose.
Accordingly, President Ranil Wickremesinghe has informed the Urban Development Authority (UDA) to prepare future plans and submit a report.
The President's Office said that it has also been decided to relocate the Prime Minister's office and the Prime Minister's official residence on another plot of land located near the Sandun Uyana.
The President has informed the UDA to look into the possibility of moving the Cabinet office to another plot of land nearby, and the President's Secretary Saman Ekanayake to study the space required for this construction and submit a report.
The Sandun Uyana project was built and opened during the tenure of former President Gotabaya Rajapaksa.
A total of 300 red sandalwood plants and 900 white sandalwood plants were planted in the garden at a cost of Rs.300 million by the UDA.

Although this garden was planned to be opened by Prime Minister Mahinda Rajapaksa on July 20, 2021, it was opened by Minister Namal Rajapaksa.