IMF main points to be passed into law – President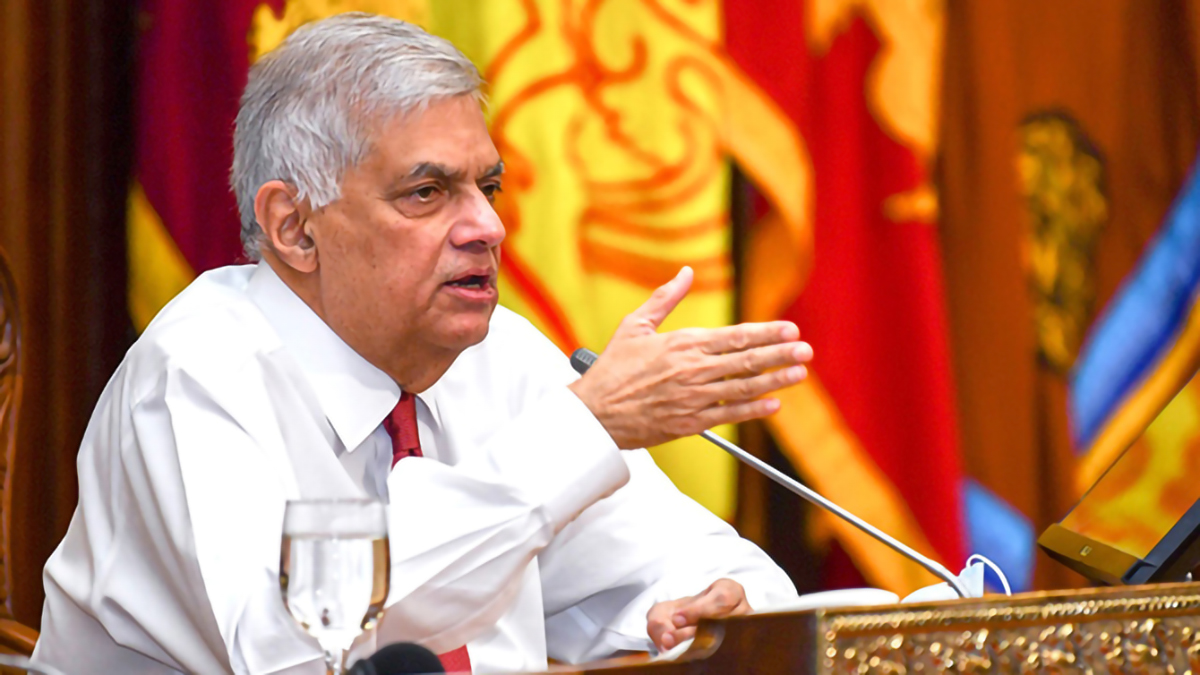 President Ranil Wickremesinghe announced that the agreement with the International Monetary Fund (IMF) would be presented to Parliament for a vote on whether to support it.
Following this, the key points of the agreement would be enacted into law. The President also indicated that the Prevention of Terrorism Bill, the Truth and Reconciliation Commission, and the Anti-Corruption Bill would be submitted to Parliament by June. He shared these updates with university professors and heads of economic departments as part of a discussion about the IMF program at the Ministry of Finance Auditorium yesterday (02).
During the same discussion, President Ranil Wickremesinghe also urged universities to send ten of their most talented economics students to engage with government officials and provide their opinions on the International Monetary Fund program. He also proposed that a group of students be awarded scholarships to attend recognized foreign universities.
The President highlighted the need for automation in production and services in order for the country to remain competitive with nations like India and Bangladesh. He emphasized that the education system must be reformed to achieve this goal. However, he made it clear that he did not intend to approach the International Monetary Fund for the 18th time.
At the meeting, the President was joined by State Ministers of Finance, the Governor of the Central Bank, the Secretary of the Ministry of Finance, Vice-Chancellors of universities, and lecturers from economic departments. They all shared their thoughts on the IMF program, and their opinions and responses.
President Ranil Wickremesinghe said as follows :
First and foremost, it is anticipated that the agreement with the International Monetary Fund (IMF) will be presented to Parliament for a vote on whether or not to support it. We encourage everyone to take a stance on this matter. We propose to support the program, but understand that some may wish to remain neutral. In addition, the main points of the IMF agreement will be enacted into law, and any necessary changes will be presented to Parliament. We aim to present the basic aspects of the agreement in May, with information about the program being disseminated to rural sectors after the New Year.
Secondly, we plan to introduce our programs, including the green economy. However, we first need to assess the response to these programs. The anti-corruption law will be out very soon, maybe by May. There are three important bills that are coming out, Anti-terrorism Bill, Truth and Reconciliation Commission and Anti-Corruption. The Minister of Justice and the Chief Justice has asked that all three bills not be brought together because it is difficult for the Supreme Court to go into it and there will be a shortage of lawyers. Therefore, one bill will come out towards the end of April, followed by the other two and somewhere by June all three bills will come.
The goal of our modernization program is to enhance production while maintaining competitiveness, which will require cooperation from all sectors. To this end, we are exploring the possibility of establishing an Agricultural Technical University by merging government research institutes and other institutions. Post-graduate courses could also be established if deemed necessary. This will strengthen the research process and facilitate the incorporation of technology. Let's unite all sectors and implement this program together.
The IMF agreement has been thoroughly reviewed, and those present are knowledgeable enough to provide further explanation. However, any proposed solutions must adhere to the framework established by the International Monetary Fund. We have been given six months to work within this framework, and it is crucial that we do so. The majority, including farmers and tourism business owners, believe that this is necessary. While trade unions argue against privatization, if one-third of the money spent on these loss-making institutions was directed towards universities and the education sector, there would be greater progress. Addressing salary issues could also be a part of this effort. Trade unions cannot dictate our policies. We cannot afford to fall behind Afghanistan again; reforms are necessary. Even the opposition acknowledges the need for reform in the country.
Despite bringing a bill and appointing a commission to create industries, we failed to advance industrialization. Our focus was on achieving peace after the war, but we still spent a significant amount of money on war efforts, especially the war from 1983-1987. Instead of industrialization, we pursued programs in the construction sector. If we had prioritized industrialization in 2009, we could have attracted a lot of investments. However, if we set conditions for foreign investors, they may not come. In fact, our local investors who have money in foreign bank accounts will be the first to invest if the situation is favourable.
During President JR Jayawardane's tenure, the Mahaweli scheme, which was supposed to be completed in 30 years, was finished in 10 years. All institutions involved in the project were brought to Sri Lanka at the same time, which established methods of obtaining money for the people of Sri Lanka. This has led to some groups improving and investing in other projects.
Currently, people are afraid that the economy will collapse and their businesses will fail, so they keep their money in London or Dubai. It's crucial for them to bring that money back to Sri Lanka.
We propose to select ten talented final year students studying economics in universities to participate in discussions with officials and ministers. In addition, we aim to provide four talented students with foreign scholarships to renowned universities such as Harvard, Cambridge, Oxford, and Stanford.
Thilini Priyamali hospitalized ; case adjourned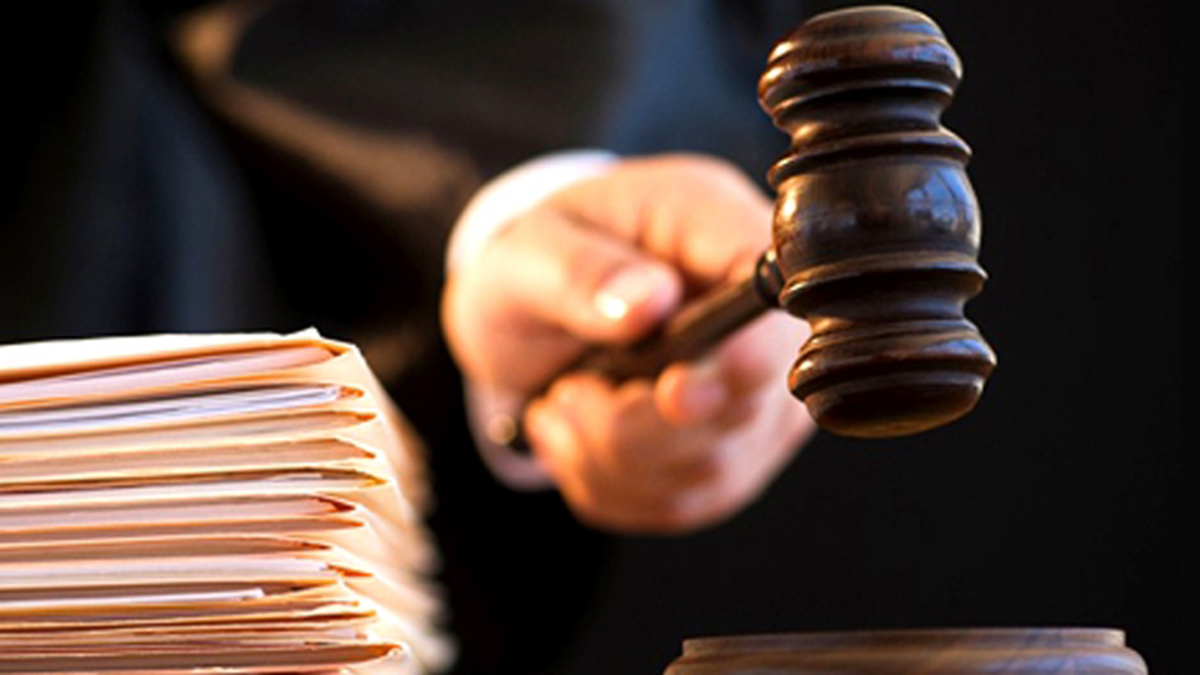 The Colombo High Court Judge Adithya Patabendige today (June 05) ordered a case filed before the Colombo High Court against Thilini Priyamali, the businesswoman who is accused of massive financial fraud, to be taken up for hearing on August 11.
The order was issued when the case against Priyamali over the misappropriation of Rs. 08 million, which was obtained from a person in the Matara area promising to provide a vehicle, was taken up for hearing.
At the time, the defendant Thilini Priyamali did not appear before the courts, and her attorney stated before the courts that her client is receiving treatment at a private hospital in Colombo due to an illness.
Accordingly, the judge who ordered the case to be adjourned until August 11, also ordered the defending party to appear before courts on the relevant date with an accepted medical report of the defendant.
The relevant case has been filed by the Attorney General, accusing that an amount of Rs. 8 million, which was obtained by the accused in the year 2010, promising an individual in the Matara area a vehicle, had been misappropriated.
(Except for the headline, this story, originally published by adaderana.lk has not been edited by SLM staff)
Building occupied by Raju Radha, entangled in shady dealings!
A group of around 50 people have reportedly tried to take over the Green Lanka building at Navam Mawatha in Colombo 02, after gradually entering the building since Saturday night (03).
The building is said to have been forcibly occupied by Indian businessman Raju Radha for some time now.
The first group of around 12 persons had entered the building around 10.45 pm last Saturday, and entered the sixth and seventh floors of the building where the Indian businessman is residing.
This was followed by a group of nearly 50 people entering the same floors around 1.00 am yesterday.
Subsequently, the Kompanna Vidiya police had entered the building, removed the trespassers and recorded statements.
Officials of Mercantile Investments – the company currently owning the building, have also given statements to the police.
Police later said that 23 people who were arrested for trespassing the building were released.
However, reports say that the police chief had acted in favour of Mr. Radha. A ministry-level inquiry is also to be launched in this regard, reports add.
According to reports, a retired Senior Superintendent of Police by the name Bandula, has been tasked with the building's security by Mr. Radha.
'Shady dealings'
This nine-storey building initially belonging to Green Lanka has been mortgaged by its owners to Mercantile Investments, a leasing company located in Kollupitiya.
The leasing company has filed a case in the Supreme Court that the Indian national Raju Radha is illegally occupying and using this building through a Malaysian company, Asia Capital PLC.
The Criminal Investigation Department (CID) has launched an investigation into the allegations that Mr. Radha has been staying in the building since 2014 with the backing of political and high-ranking police officials and had rented out the floors of the building to several companies.
The second floor of the building has been rented by Pastor Jerome Fernando to conduct religious services.
It is also reported several relatives of the Thondaman family, former Financial Crimes Investigation Division (FCID) director – Ravi Waidyalankara and his son, as well as former President Mahinda Rajapaksa's private secretary – Uditha Lokubandara, have houses in this building.
It was reported that a nightclub owned by well known businessman Nalin Fonseka, is also located in the building.
A cafe owned by Raju Radha's daughter is located at the rooftop, reports add.
Previously, media had reported that some individuals in this building had been accused of forcibly seizing property and land worth billions after deceiving wives of Colombo businessmen.
Cancer vaccine misused as skin-whitening
The National Medicines Regulatory Authority (NMRA) said that complaints have been received that some people use Glutathione vaccine to whiten the skin.
Glutathione is given on low-doses to reduce complications of cancer patients.
NMRA Chief Food and Drug Inspector Amith Perera said that some private hospitals use the vaccine for cosmetic purposes, and it has been reported that customers who come for skin whitening are charged about Rs.100,000.
Information has been revealed that this vaccine is given to both male and female customers belonging to different ages who come for skin whitening at some beauty salons as well as in apartments.
Mr. Perera said the use of glutathione tablets and creams to whiten and lighten the skin is allowed by law, but the use of the vaccine is not allowed.
"People who use the vaccine develop many side effects, especially kidney issues, complications related to blood vessels, and various thyroid disorders. We are working to take legal action against private hospitals and salons that use these injections," he said.