IMF said to discuss SL loan approval even as China stalls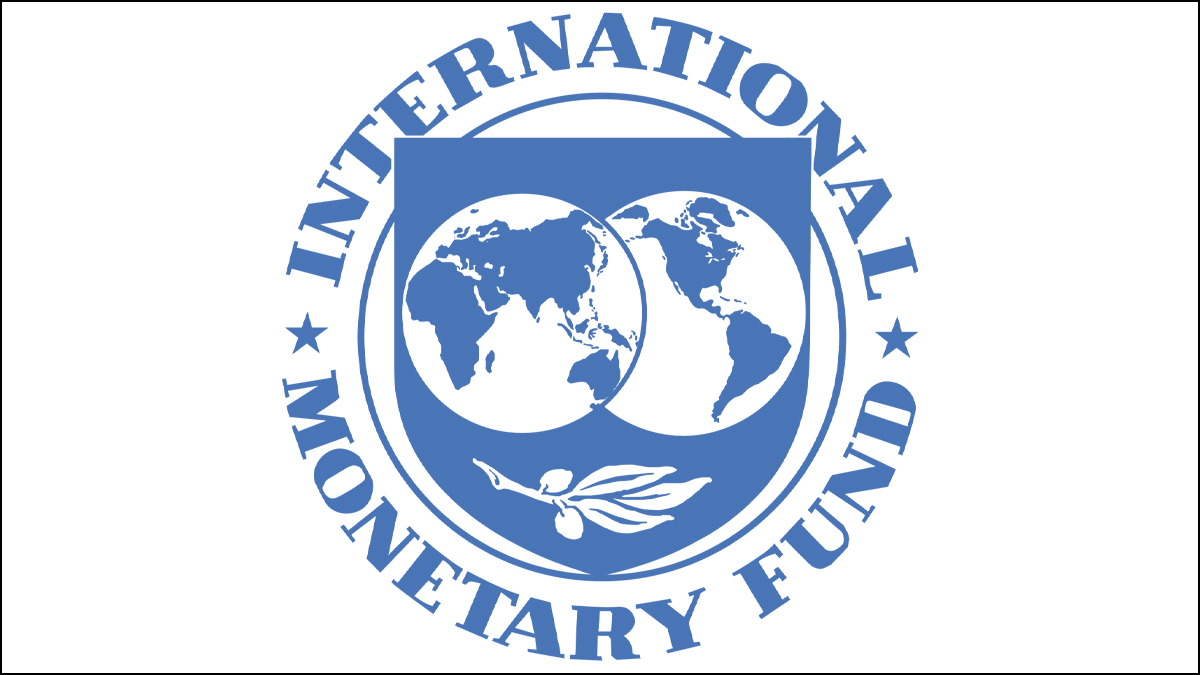 The International Monetary Fund (IMF) is considering approving a loan for Sri Lanka, even without China's assurance of debt-restructuring support, Bloomberg News reported on Friday.
Read Bloomberg full report
The International Monetary Fund is considering approving Sri Lanka's bailout even without the formal assurance of debt-restructuring support from China, the nation's biggest bilateral creditor, according to people familiar with the discussions.
Under a rarely used policy on lending into official arrears, the IMF may consider approving Sri Lanka's loan because China's assurance is the only prerequisite missing, according to the people who declined to be identified because the information isn't public.
This provision is aimed at preventing a creditor from blocking assistance to a country in dire need of financing and has shown commitment to meet loan conditions.
An IMF spokesperson said that it's premature to discuss the precise IMF policies that could be applied to lending to Sri Lanka, and that the nation's authorities continue to seek financing assurances so that the fund's executive board can consider their request for a loan. IMF staff also continue to engage with the Sri Lankan authorities who are working on completing upfront policy measures, the spokesperson said.
IMF Policy
The IMF can use the policy on lending into official arrears if it deems prompt financial support is essential and sees the country pursuing appropriate policies and making good-faith efforts to reach an agreement with creditors, according to an explanation on the fund's website.
Moving forward with loan approval would be a shift from its position earlier this month, when it said the approval of Sri Lanka's $2.9 billion Extended Fund Facility will depend on whether the nation can secure assurances from all bilateral creditors.
The development comes as World Bank President David Malpass said Thursday that long extensions of debt are among the options that G-20 nations and others are considering to help ease the burden for poor countries.
The IMF, World Bank and Group of 20 nations chair India separately held virtual discussions Friday on global sovereign debt ahead of the finance ministers and central bank governors' meeting in Bangalore next week.
Sri Lanka and Pakistan count on IMF loans to provide immediate relief by shoring up their foreign-currency reserves and unlocking more funding.
Pending China's creditor assurance, Sri Lanka is trying to meet other reform conditions set by the IMF, including increasing electricity tariffs and clearing a new monetary law for parliament approval. The government may also loosen its grip on a currency band to meet the fund's requirements.
The Paris Club — an informal group of rich, mostly western creditors — and India have provided formal support to Sri Lanka's loan recast, leaving China as a holdout.
China, which accounts for about 52% of the bankrupt nation's bilateral debt, has instead offered term extensions via the state-owned Export-Import Bank.
Debt negotiations have dragged since Sri Lanka defaulted in May, causing severe supply shortage, depleting its foreign-currency reserves, sending inflation and borrowing costs soaring and pushing the economy into a recession.
While the nation has repurposed some funds to ease the shortage and damp price pressures, it would need IMF's bailout and other funding to turn the situation around.
By  Ruchi Bhatia and Eric Martin
— With assistance by Anusha Ondaatjie and Asantha Sirimanne
President's House to be shifted to Sandun Uyana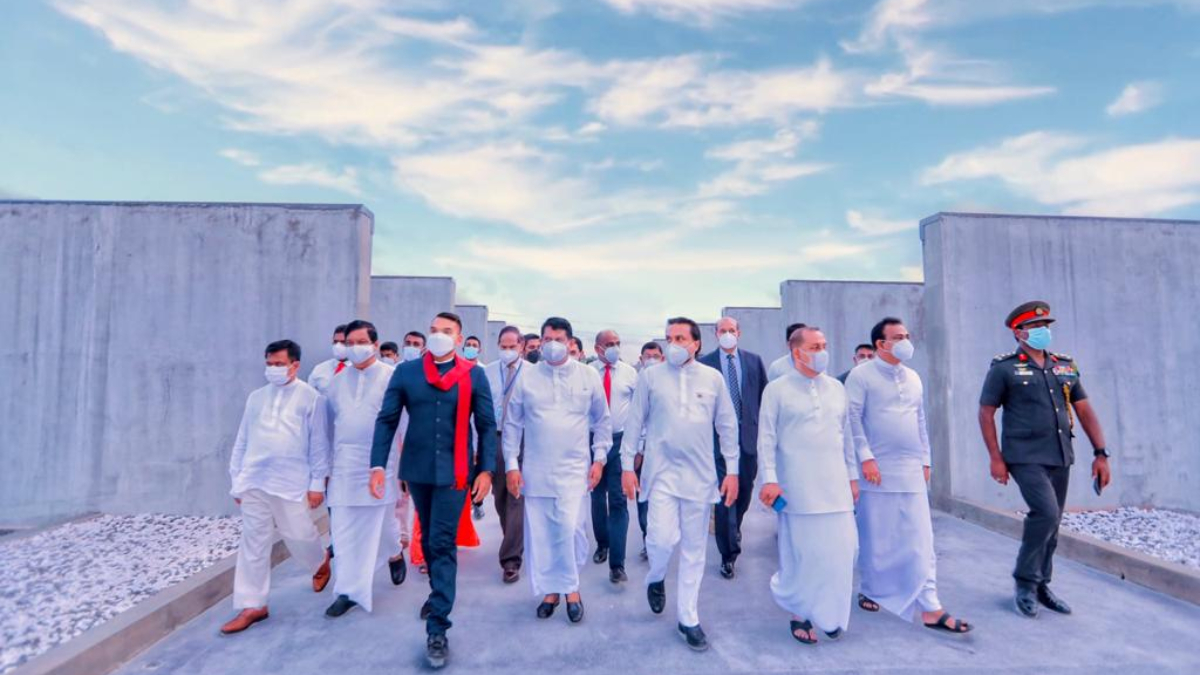 The government has decided to construct a new President's Official Residence and the Presidential Secretariat on the site of the National 'Sandun Uyana' (Sandalwood Garden) built at a cost of Rs.300 million.
Since it has been decided to use the President's House premises in Colombo Fort for a development project under the Colombo Port City Project, it has been decided to build a new President's House and the Secretariat at the Sandun Uyana.
Inspector General of Police (IGP) Chandana Wickramaratne has also recommended that the Sandun Uyana prepared in nine acres near the Parliament premises is suitable for that purpose.
Accordingly, President Ranil Wickremesinghe has informed the Urban Development Authority (UDA) to prepare future plans and submit a report.
The President's Office said that it has also been decided to relocate the Prime Minister's office and the Prime Minister's official residence on another plot of land located near the Sandun Uyana.
The President has informed the UDA to look into the possibility of moving the Cabinet office to another plot of land nearby, and the President's Secretary Saman Ekanayake to study the space required for this construction and submit a report.
The Sandun Uyana project was built and opened during the tenure of former President Gotabaya Rajapaksa.
A total of 300 red sandalwood plants and 900 white sandalwood plants were planted in the garden at a cost of Rs.300 million by the UDA.

Although this garden was planned to be opened by Prime Minister Mahinda Rajapaksa on July 20, 2021, it was opened by Minister Namal Rajapaksa.
Only 50 Dollars to go to India by passenger ferry!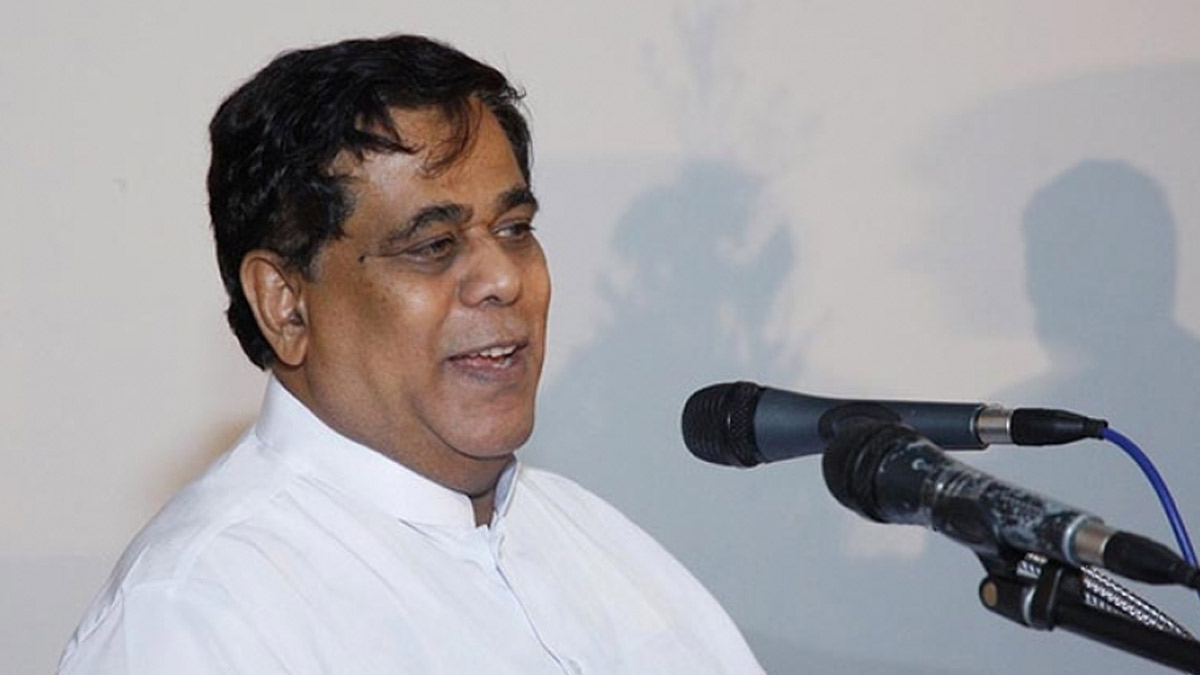 Sri Lanka will commence the operations of the passenger ferry service between Kankesanthurai and Pondicherry on April 29, the Ministry of Ports, Shipping and Aviation said.
It said a passenger terminal is currently being constructed at the Kankesanthurai Port to facilitate the ferry service by the Sri Lanka Navy.
Ferry owners have mentioned during a recent discussion that they will be charging 50 US Dollars per passenger for a one-way trip, while allowing a passenger to carry baggage weighing 100kg.
A ferry is expected to carry 150 passengers at a time and will take around 4 hours to travel from Karaikal Port in Pondicherry to Kankesanthurai.
Minister Nimal Siripala de Silva said that any businessman in India and Sri Lanka can join this passenger ferry service.
Uebert Angel brought in by Jerome Fernando involved in gold smuggling!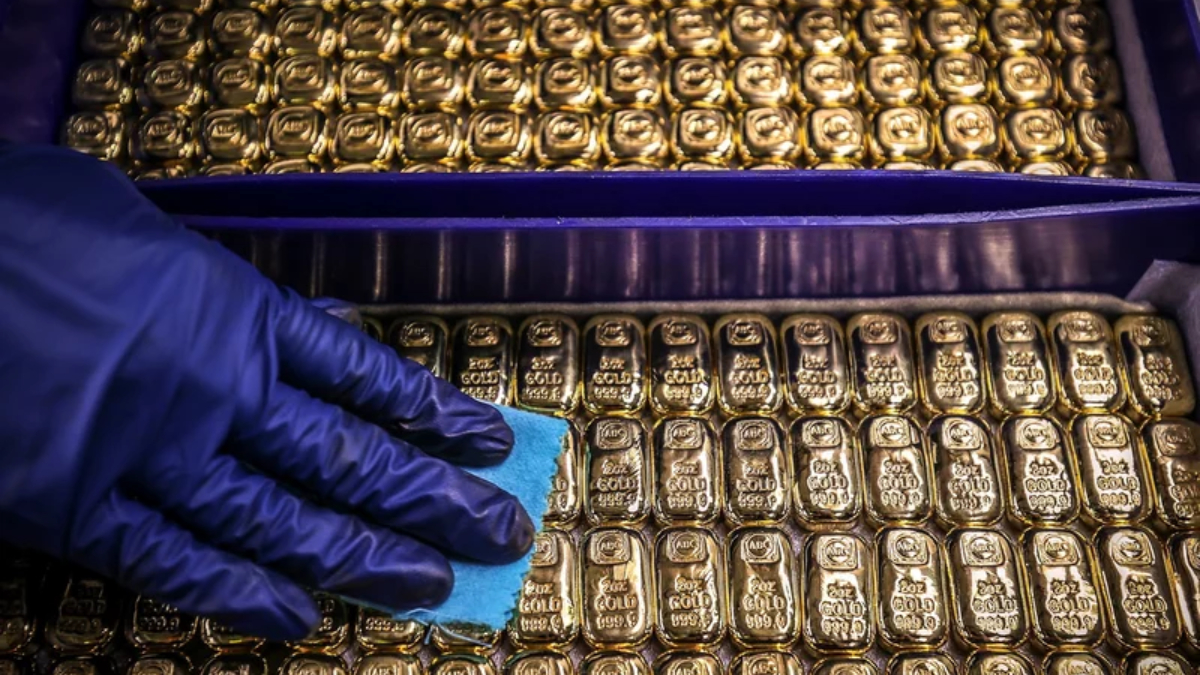 It has been revealed that Zimbabwean pastor Uebert Angel, who was brought to Sri Lanka by 'Born-Again' religious sect leader Pastor Jerome Fernando, is involved in large-scale gold smuggling.
This was revealed during an investigation conducted by Al Jazeera News.
This pastor has also worked as a Zimbabwean diplomat.
The Zimbabwean pastor has participated in the services held at the Katunayake 'Miracle Dome' hall owned by Pastor Jerome Fernando on several occasions.
During his visit to Sri Lanka, the Zimbabwean pastor had met former presidents Mahinda Rajapaksa and Gotabaya Rajapaksa as well.
According to Al Jazeera, Uebert Angel has laundered millions of US dollars through gold smuggling.
Angel, appointed ambassador-at-large and a presidential envoy by Zimbabwe's President Emmerson Mnangagwa in March 2021, has told reporters he would be able to carry large volumes of dirty cash into the country using his diplomatic status.
The 44-year-old, who claims to be a prophet and heads a congregation — the Good News Church — with branches in 15 countries, said he would facilitate a scheme through which unaccounted cash could be exchanged for Zimbabwe's gold.
Source – Aruna