India supported us without conditions  – Milinda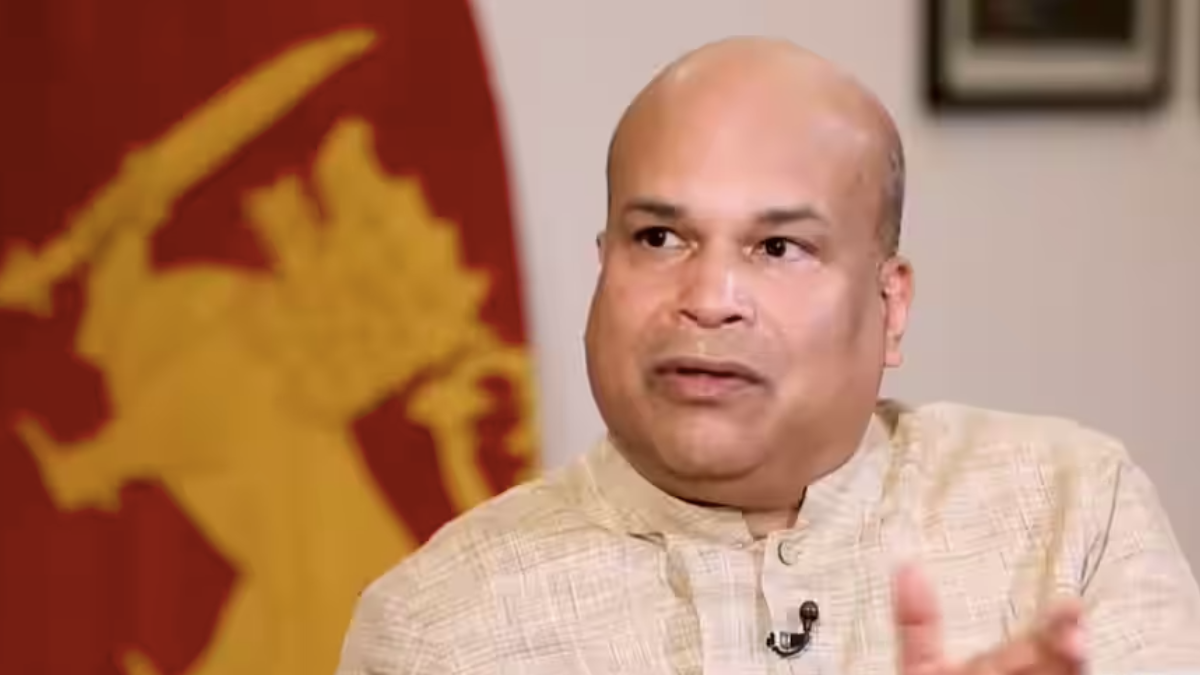 Sri Lanka's High Commissioner to India Milinda Moragoda has lauded New Delhi's support to his country which came without "condition" and the package was "extremely flexible
India last year gave financial support of USD 4 billion as the country underwent a major economic crisis. Speaking to our diplomatic correspondent Sidhant Sibal, High Commissioner Moragoda said, "India helped us to stabilise the economy and the country "reached out to the IMF and some of the bilateral partners like Japan."
Essentially, India was Sri Lanka's first creditor nation to support its debt restructuring which will soon pave the way for an IMF bailout. The country requires the support of all its major creditors, including China to get IMF support. On China extending its support for debt restructuring, he said, "China has given a letter but it is at the moment not sufficient to meet the requirements of what the IMF is expecting. So this discussion is still ongoing."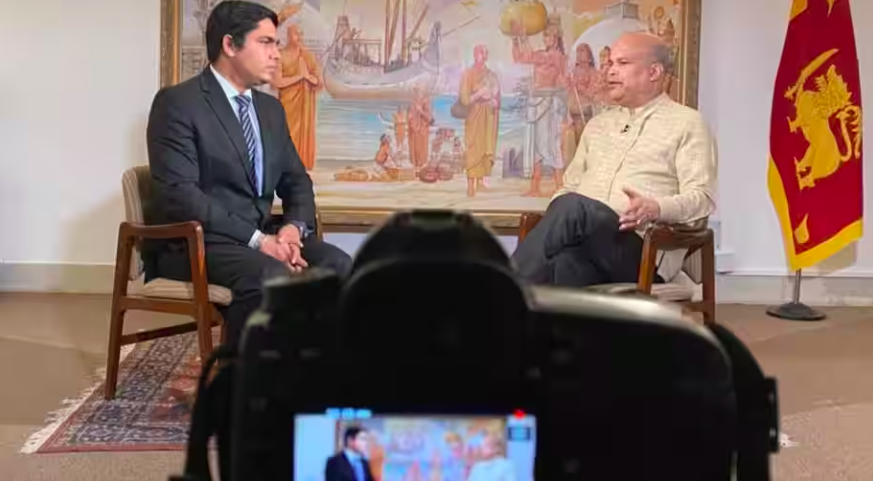 The high commissioner pointed to high-level visits between the two sides, including by Sri Lankan Petroleum to India and the annual defence dialogue later this month. On the visit of the Chinese spy ship Yuan Wang 5, the envoy explained that "the lesson we have learnt is that we have to ensure that there is constant communication, unambiguous and frank communication"
This was the first TV interview of the high commissioner where he also spoke on Indian conglomerate Adani Group's investment in the western container terminal, cultural connect and implementation of the 13th amendment."
When asked about Sri Lanka's current economic situation, envoy Moragoda pointed out that the reasons are multifaceted including Covid pandemic, the Ukraine war and a situation where Colombo was not able to pay its debt.
"We had over-borrowed, and we had not worked out enough ways to pay back. India stepped in very quickly," he said adding that it was "extremely flexible" because had the country gone to any other institution like IMF at that time they would have wanted it to go through a whole process. "India instead, basically backed through different instruments," the envoy said praising aid received from India.
He also appreciated India for reaching out to the international community including Indian Finance Minister Nirmala Sitharaman urging IMF in Washington to help the island nation hit by the economic crisis.
On sprucing up the flow of tourists from India, the High Commissioner told WION that Sri Lanka's tourism ministry is actually working on it as India is the main market. "We are also looking at increasing connectivity and have been speaking in the leaders in the aviation sector here, to see what will it take for more Indian airlines to fly to Sri Lanka, what are the obstacles," he said.
High Commissioner also spoke on the defence partnership between the two nations. "On maritime surveillance and Dornier, we already have one and discussions about a second because that was part of the arrangement we agreed on."
Replying to a question about any concerns over Adani projects, High Commissioner said, "As of now, not. That is a very good project, and the Adani group is very strong in that particular sector. It is interesting, the statistic is 80% of trade, business done by Colombo port is transhipment business, and 70% goes to India. Colombo port's main business is with India. 35% of that 70% is already going to Adani ports, Adani-controlled ports. From a Business point of view, it is a perfect fit. So, therefore, we are not concerned about it."
(Except for the headline, this story, originally published by wionews.com has not been edited by SLM staff)
19th Asian Games to kick off at Hangzhou in China Today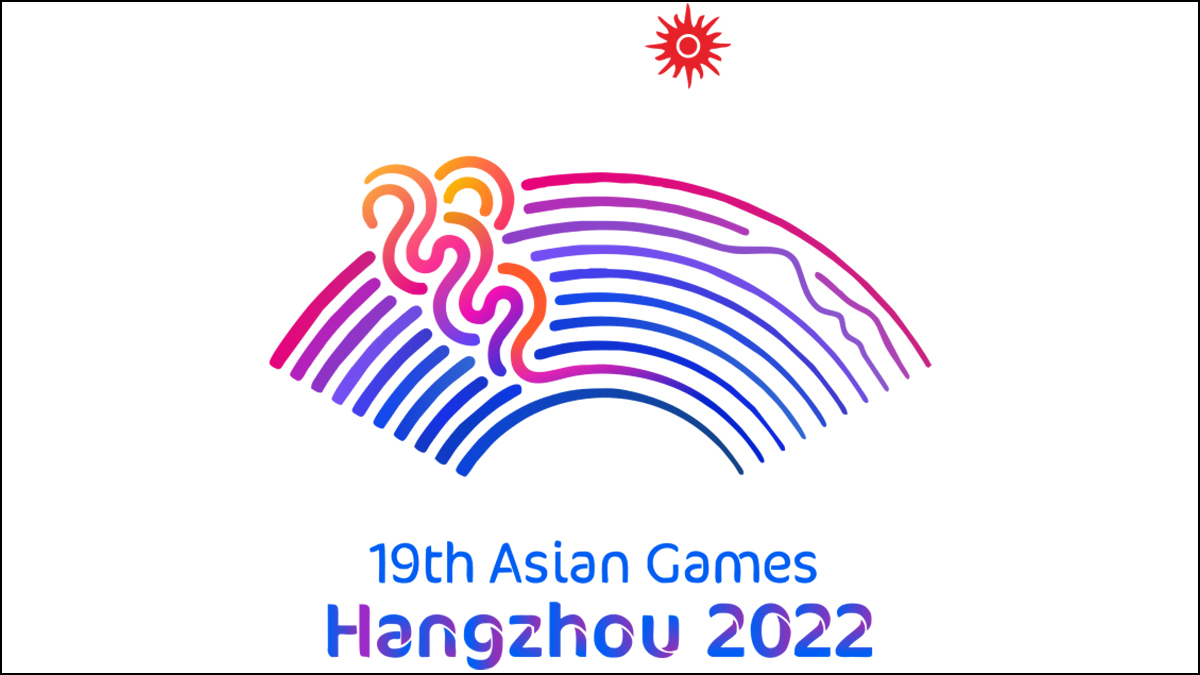 The 19th edition of the Asian Games is all set to kick off today in the Chinese city of Hangzhou.
Delayed by a year due to coronavirus pandemic restrictions, the 19th edition of the event is set to officially begin with a two-hour opening ceremony from 5.30pm.
The opening ceremony for the Asian Games will take place at the Hangzhou Olympic Sports Centre Stadium, which is capable of accommodating up to 80,000 people.
The stadium was completed in 2018 and is mostly used for soccer matches, features a retractable roof, a circular LED screen, and a natural grass field.
Dating back to 1951, the Games are bigger than the Olympics when it comes to the number of athletes and sports – and this year's competition is billed as the biggest in history.
Nearly 12,500 athletes – more than ever – from 45 countries and territories will be competing across 40 sports. The Games will be held in 56 venues, 12 of which have been newly built.
The programme includes the more traditional events, such as athletics and swimming but also those which reflect Asia's diverse sporting culture, such as sepak takraw, or kick volleyball, kabaddi, and wushu, a martial art.
China, as the host country, has the privilege of choosing which sports to include in the programme, with bridge, chess and Xiangqi (Chinese chess) being among the non-Olympic events featured in the schedule.
Meanwhile, e-sports, breakdancing and sport climbing will be making their Games debut, in an effort to attract the interest of younger people.
FIFA Online 4, Street Fighter V and League of Legends are among the seven e-sport medal events.
The Games will see participants competing for 481 gold medals across 15 days.
Sri Lanka is fielding a 96-member contingent with 62 male and 34 female athletes.
The closing ceremony on October 8 will include the handover to Japan before the 2026 Aichi-Nagoya Games.
Qatar will host the Asian Games in 2030.
Minister of Agriculture explores opportunities to export eggs and chicken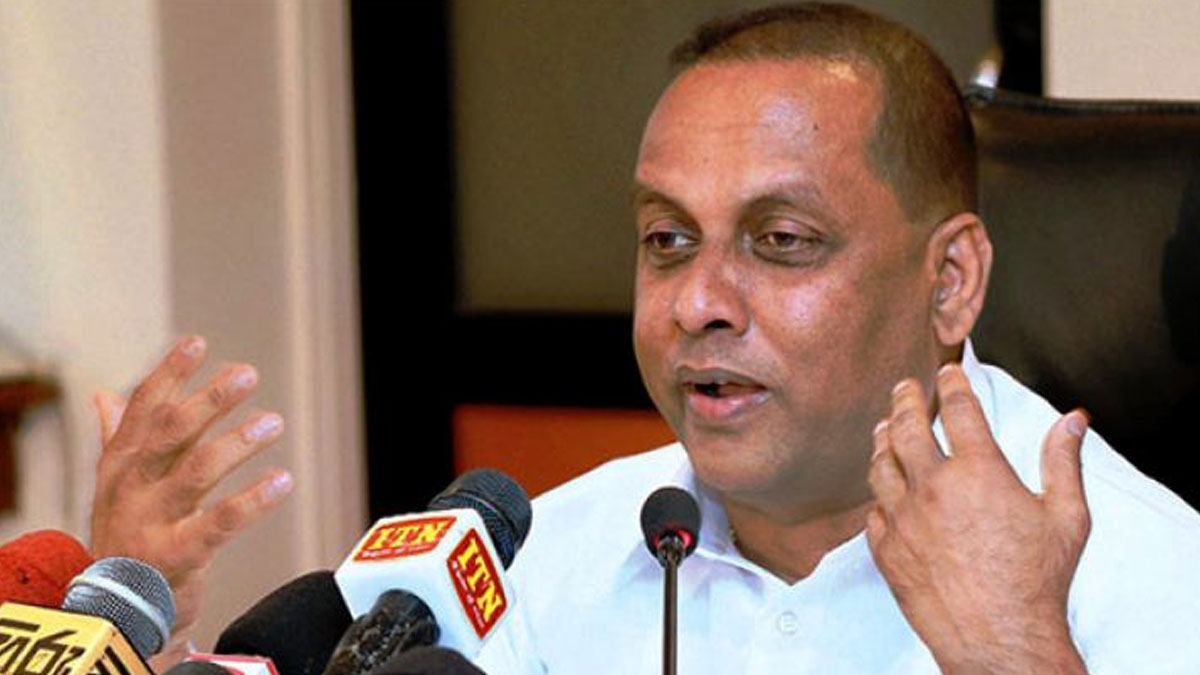 Minister of Agriculture Mahinda Amaraweera instructed the relevant officials to look into the opportunities of exporting eggs and chicken.
He says that chicken and eggs are already being exported to several countries including the Maldives.
Minister Amaraweera says that Sri Lanka will have to import eggs in the upcoming festive season.
However, he says says that steps have been taken to ensure that eggs and chicken will be produced within the country, by next year.
The Minister of Agriculture says that a surplus of eggs is expected to be created by August 2024, and that plans have already been made to look into the opportunities in the world market.
(newsfirst.lk)
Anura Kumara asks Pilleyan if he is still paid by intelligence services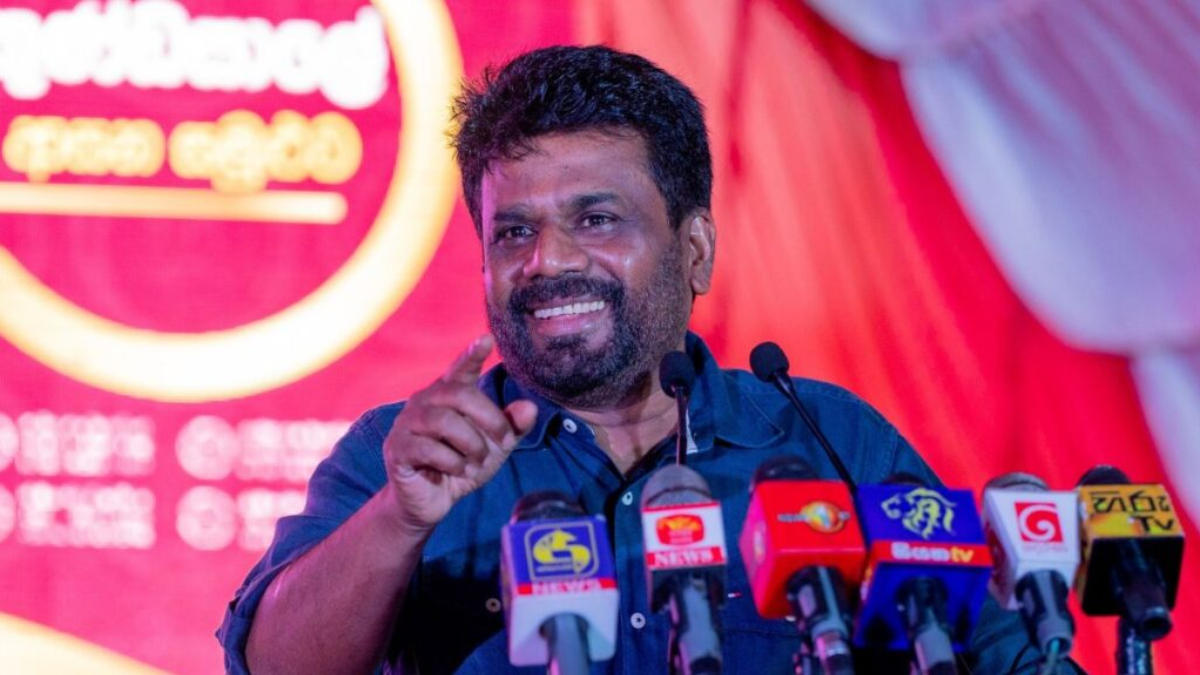 Claiming that the group led by Parliamentarian Sivanesathurai Chandrakanthan alias Pilleyan has been paid Rs.3.5 million per month by the intelligence services, NPP MP Anura Kumara Dissanayake questioned whether the group is still being paid that amount.
He told parliament that Pilleyan's group has been maintained and paid from the account of the Intelligence Services.
The MP said this during a cross-talk with Pilleyan after Dissanayake alleged that most of those who were accused of their failure to prevent the Easter attacks and those who were accused of committing the crime such as Pilleyan are with the government now.
"You and your group were paid and maintained by the intelligence units Rs. 3.5 million per month. We want to know whether you are still being paid," MP Dissanayake questioned Pilleyan.
Speaking during the adjournment debate on the exposure by Channel 4 on the Easter Sunday attacks, Dissanayake said reasonable investigation into the Easter attacks cannot be expected as those who were accused of their failure to prevent the attacks and those who were accused of committing the crime such as Pilleyan are with the government now.
"The faction that failed to prevent the attacks such as then President Maithripala Sirisena, then Prime Minister Ranil Wickremesinghe, heads of intelligence units such as SIS are with the government. Those who are accused of committing the crime such as Pilleyan and Gotabaya Rajapaksa also represent the government. So, how can we expect a reasonable investigation," he asked.