Indian Railways kickstart Buddhist Circuit Tourist train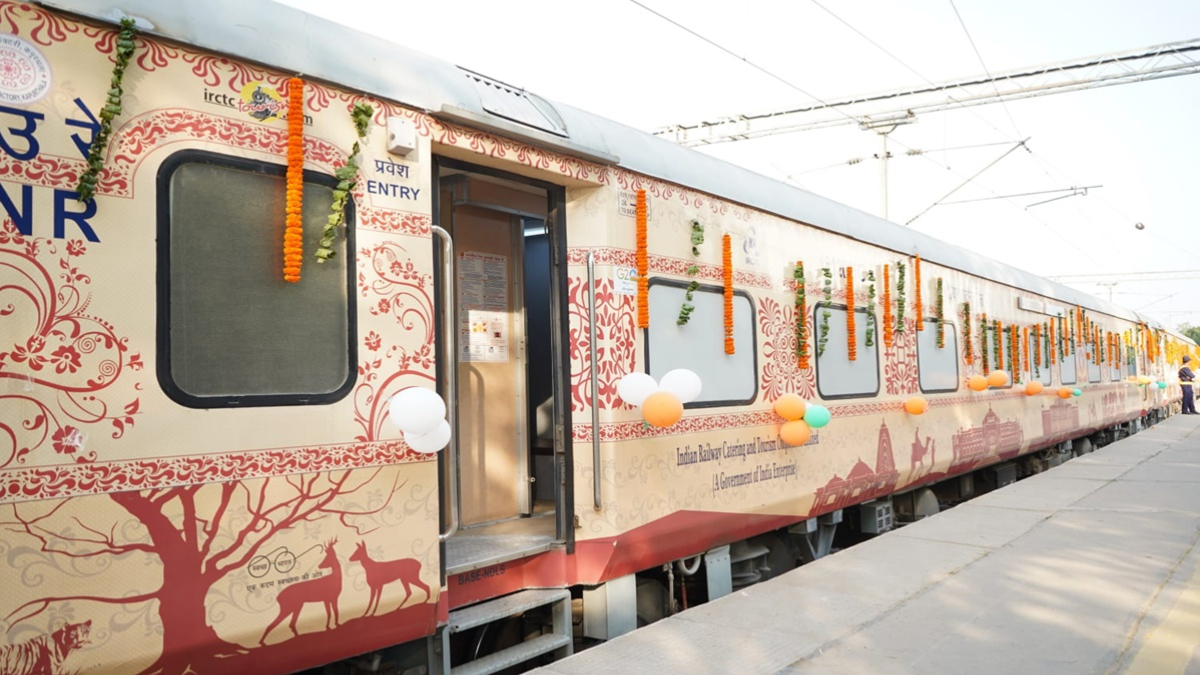 The Indian Railway Catering and Tourism Corporation's (IRCTC) Buddhist Circuit Tourist train on the Bharat Gaurav Trains concept has commenced its spiritual journey for the first time since the Covid-19 pandemic.
The seven nights and eight days tour started on March 11 from Delhi Safdarjung Railway Station and will conclude on March 18 at Delhi Safdarjung Railway Station.
During the journey, the rail tour will cover nine places across India and Nepal, which had a significant impact on Buddha's life and teachings and will help pilgrims to visit several places for a truly religious experience.
The train has two types of classes – AC 1st Class, and AC 2nd Class. A total of 96 guests can accommodate the First AC while 60 guests are allowed in the Second AC class, reported Financial Express.
The train starts from Delhi on Day one and traverses to Bodhgaya on Day two, which is the place where Buddhism began. All pilgrims and Buddhism followers are fond of this place and the legend attached to it. 
India's 'Hindustan Times' further reports as follows :
They usually visit here on the Bodhgaya tour also known as the Buddha Gaya tour. Lord Buddha was wandering near the banks of the Falgu river seeking answers when he sat under the Bodhi Tree. Three days and three nights of meditation helped him attain enlightenment and gather insight into humanity and being in general.
On Day three, it will take people to Nalanda, which is situated 72 km off Patna and is part of the Buddhist Circuit, which also includes Rajgir and Bodhgaya.
It is famous for Surya Mandir and Hieun Tsang Memorial Hall, both popular destinations in Nalanda Buddhist tourism. Surya Mandir has a 5 feet tall statue of Goddess Parvati which is the main attraction among devotees. The temple comes alive during Chatt Puja which is held here twice a year.
On Day four, IRCTC Buddha Varanasi Travel Train takes you to the holy city of Varanasi which also goes by the name Banaras and Kashi. According to Legend Buddha set the wheel of dharma in motion here by giving his first sermon. The city has been patronized by many emperors supporting different doctrines and cultures including Adi Shankar who worshipped Shiva, and Akbar who built two big temples dedicated to Shiva and Vishnu.
On Day five it will enter Lumbini in Nepal. Lumbini is the birthplace of Lord Buddha. Lumbini is located very close to the Border of India, a few kilometres from Kathmandu. The nearest airport is in Bhairahawa, which one can reach by road. The site now is developed as a Buddhist Pilgrimage centre where archaeological remains of Lord Buddha are still there.
Kushinagar is next on the list of travel. On Day six, it will reach Kushinagar. It is a pilgrimage centre nestled in the beautiful state of Uttar Pradesh. It is situated in Northern India, a few kilometres from Gorakhpur (Uttar Pradesh). This place is famous because The Great Lord Buddha attained Nirvana here. It is one of the top four famous Buddhist Pilgrimages.
Next on Day seven, the train stops at Shravasti. It is a town in Uttar Pradesh. It was the capital of the ancient Indian kingdom of Kosala and the place where the Buddha lived most after his enlightenment. It is near the Rapti river in the northeastern part of Uttar Pradesh India, close to the Nepalese border.
Finally, on Day 8, the train will take people to Agra, On the banks of Yamuna lies one of the most populous cities in Uttar Pradesh, Agra. It is a major tourist destination because of many UNESCO World Heritage Sites like the Taj Mahal, Agra, Fort and Fatehpur Sikri.
Only 50 Dollars to go to India by passenger ferry!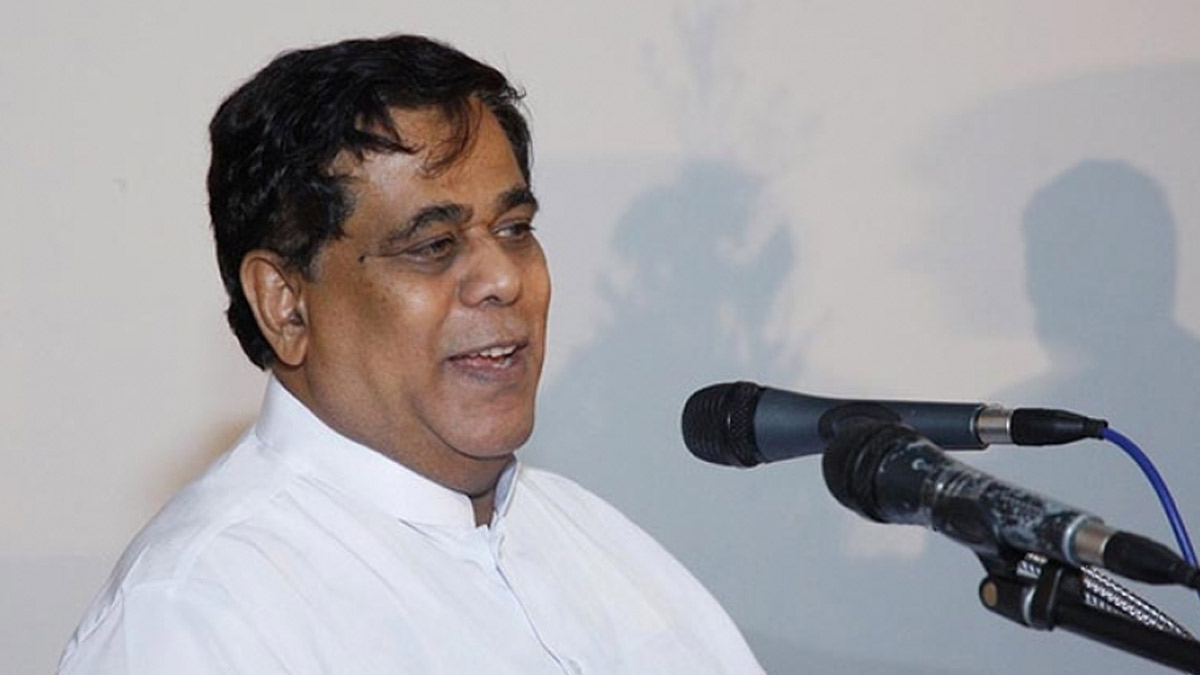 Sri Lanka will commence the operations of the passenger ferry service between Kankesanthurai and Pondicherry on April 29, the Ministry of Ports, Shipping and Aviation said.
It said a passenger terminal is currently being constructed at the Kankesanthurai Port to facilitate the ferry service by the Sri Lanka Navy.
Ferry owners have mentioned during a recent discussion that they will be charging 50 US Dollars per passenger for a one-way trip, while allowing a passenger to carry baggage weighing 100kg.
A ferry is expected to carry 150 passengers at a time and will take around 4 hours to travel from Karaikal Port in Pondicherry to Kankesanthurai.
Minister Nimal Siripala de Silva said that any businessman in India and Sri Lanka can join this passenger ferry service.
Uebert Angel brought in by Jerome Fernando involved in gold smuggling!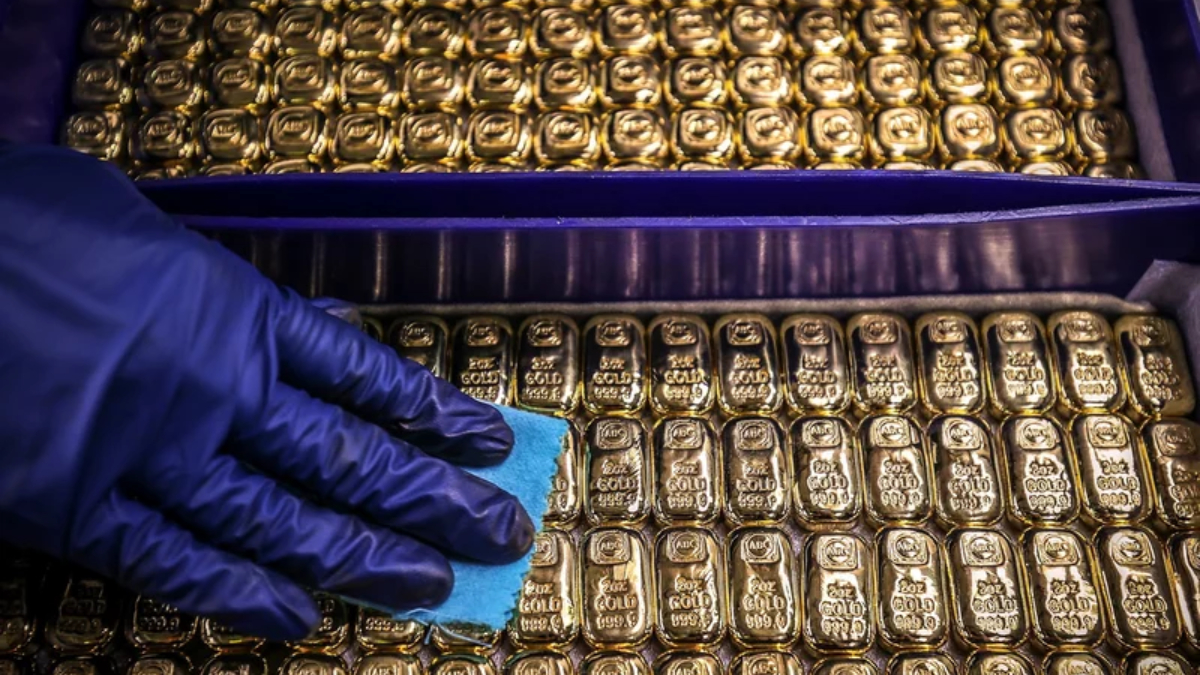 It has been revealed that Zimbabwean pastor Uebert Angel, who was brought to Sri Lanka by 'Born-Again' religious sect leader Pastor Jerome Fernando, is involved in large-scale gold smuggling.
This was revealed during an investigation conducted by Al Jazeera News.
This pastor has also worked as a Zimbabwean diplomat.
The Zimbabwean pastor has participated in the services held at the Katunayake 'Miracle Dome' hall owned by Pastor Jerome Fernando on several occasions.
During his visit to Sri Lanka, the Zimbabwean pastor had met former presidents Mahinda Rajapaksa and Gotabaya Rajapaksa as well.
According to Al Jazeera, Uebert Angel has laundered millions of US dollars through gold smuggling.
Angel, appointed ambassador-at-large and a presidential envoy by Zimbabwe's President Emmerson Mnangagwa in March 2021, has told reporters he would be able to carry large volumes of dirty cash into the country using his diplomatic status.
The 44-year-old, who claims to be a prophet and heads a congregation — the Good News Church — with branches in 15 countries, said he would facilitate a scheme through which unaccounted cash could be exchanged for Zimbabwe's gold.
Source – Aruna
Joint Combined Exchange Training with US Army concludes in Trincomalee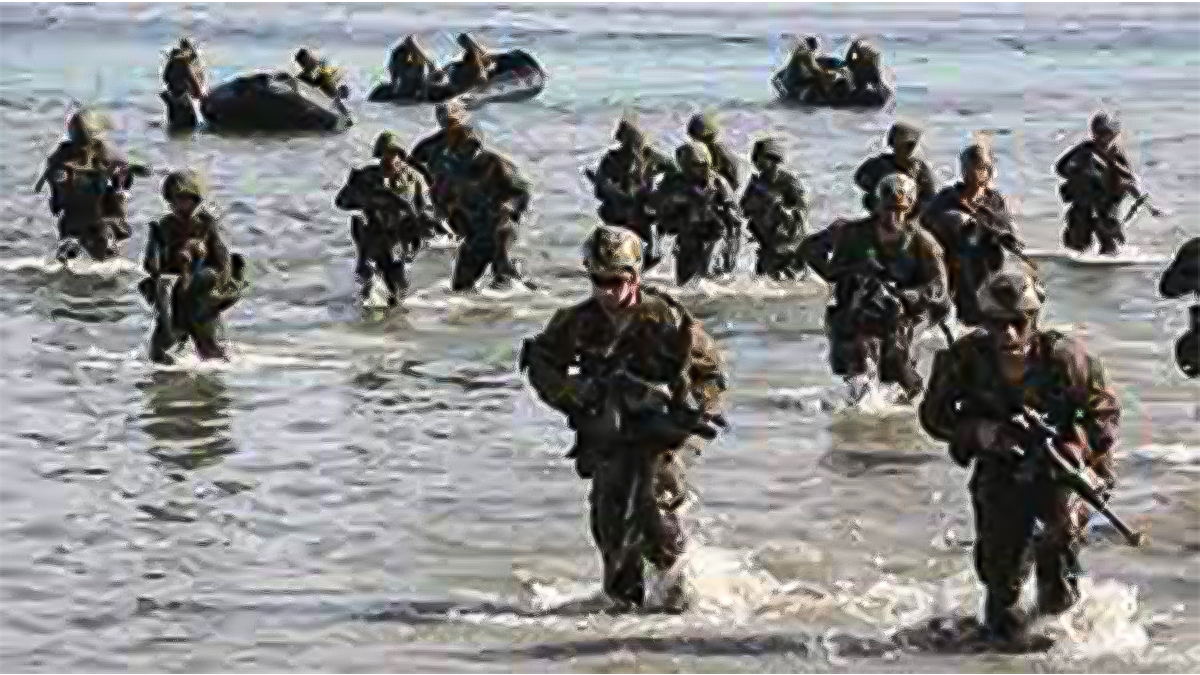 The Joint Combined Exchange Training (JCET) Balance Style 01/2023 conducted by the Sri Lanka Navy and the U.S. Army came to an end at the Special Boat Squadron (SBS) Headquarters in Trincomalee over the weekend.
The certificate awarding ceremony was held under the patronage of Deputy Area Commander Eastern Naval Area, Commodore Mahesh De Silva on Saturday.
Thirty-six (36) Sri Lanka Navy (SLN) personnel from SBS (24) and 04th Fast Attack Flotilla (12) and nine (09) members of Special Force Operational Detachment Alpha participated in JCET 01/2023 training program from 27th February to 24th March 2023.
The Joint Combined Exchange Training (JCET) mainly focused on Mission Planning (MP), Tactical Combat Casualty Care (TCCC), Close Quarter Battle (CQB), Combat Marksmanship & Sniper Training (CMST), etc. with the theoretical and practical sessions.
Commanding Officer 04th Fast Attack Flotilla, Captain Thusara Mahesh, Commanding Officer Special Boat Squadron, Commander Dharmasiri Herath, members from the SFODA – 1121 of the U.S. Army and a group of naval personnel were present on this occasion.
(sundaytimes)