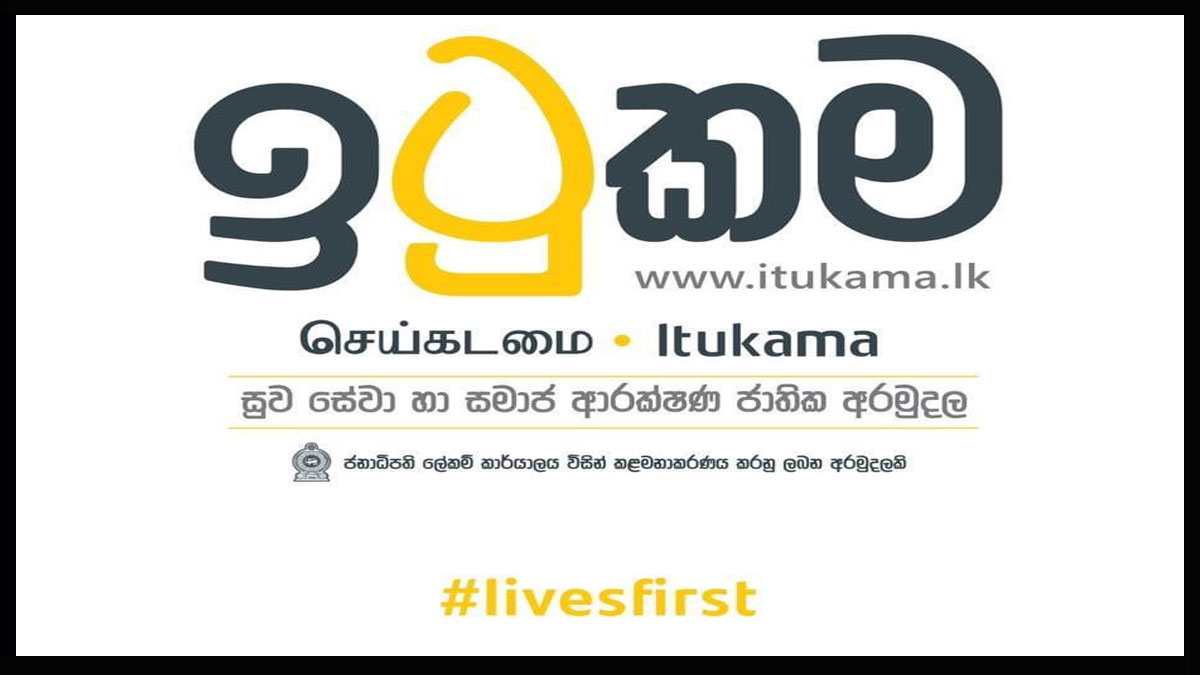 A decision has been taken to wind up operations of the "Covid 19 Health and Social Security Fund", which was established to provide relief to those affected by the Covid 19 epidemic, and Cabinet approval has been obtained for it.
The Secretary of the Covid-19 Health and Social Security Fund, Dr Tharaka Liyanapathirana notified the public that the "Covid-19 Health and Social Security Fund" at the Bank of Ceylon, account number 85737373 has been closed down effective from October 18th and requested the public not to donate to this fund from now on.
He also notified donors not to send cheques or money towards this fund, to the Presidential Secretariat.
The secretary of the Covid-19 Health and Social Security Fund extended his appreciation to the donors who contributed to this fund to make this program implemented throughout the country during the Covid-19 epidemic, a success.
The Covid-19 Health and Social Security Fund had received a total of Rs. 2,207,164,785.58 (Rs. two billion two hundred and seven million one hundred sixty-four thousand, seven hundred and eighty-five and fifty-eight cents) in donations.
Out of this sum, Rs. 1,997,569,456.56 (One billion, nine hundred and ninety-seven million, five hundred and sixty-nine thousand, four hundred and fifty-six rupees and fifty-six cents.) had been used for providing facilities for PCR tests, awareness programs, quarantine activities, national vaccination program, purchase of beds for intensive care units and purchase of medicines.
As of October 18, 2022, the sum remaining in the Covid Fund was Rs. 216,877,431.05 (Two hundred and sixteen million, eight hundred and seventy-seven thousand, four hundred and thirty-one rupees and five cents), which has been credited to the President's Fund to provide for surgery and medical aid assistance.
What will happen to SLT's most precious fiber optic cables?
Among the physical assets owned by Sri Lanka Telecom (SLT) to be sold, it is reported that the most valuable asset is the cable system consisting of five underground cables (submarine fiber optic cable system) that provides communication facilities from Sri Lanka to foreign countries.
Meanwhile, it was reported that both Malaysia and India are trying to buy the SLT.
However, it is said that if SLT were to sell the 49.5% shares owned by the government, Malaysia's Global Telecom Holding (GTH), which owns 44.98% of the SLT, should first be invited.
According to the SLT Privatization Agreement, shares of GTH owned by Malaysian Tamil Buddhist Ananda Krishnan of Sri Lankan origin and the Sri Lankan Government are prohibited from being sold to third parties.
The government can sell its 49.5% stake to a third party only if the Malaysian company refuses to buy the shares.
Lalitha Hewagamage, a social media activist, in a post on his Facebook page said that Malaysia's Dialog Axiata already owns more than 82.74% of Dialog's shares. If GTH owns SLT, Malaysia will be the lead telecommunications owner in Sri Lanka.
He said that this is a beautiful acquisition compared to the South Indian, Portuguese, Dutch and English conquests.
He also said that the minions of President Ranil Wickremesinghe are trying to violate the agreement and transfer the shares owned by the government to a third buyer like Lycamobile or Reliance.
Mr. Hewagamage warned that if the agreement is violated, the country will have to pay compensation to GTH in an international court in the future.
He said the amount of compensation could be more than the amount obtained by selling the shares owned by the government.
Who is behind the idea?

Economic experts pointed out that developed countries with large economies have achieved their economic growth by moving to the world of e-commerce.
Accordingly, it is important for the government to have a stake in the country's communication system to develop a country.
Meanwhile, security analysts pointed out that India is already working carefully to acquire the printing of national identity cards and its database, and its second step is to take over the national communication network.
Indian wolves vying for SLT

It has been confirmed that Reliance company owned by the Mittals family, as well as Jio company owned by Mukesh Ambani and Lycamobile owned by Subaskaran Aliraja are interested in buying SLT.
Reliance also owns Airtel in Sri Lanka.
Rohan is the most unsuccessful chairman…
Meanwhile, SLT trade unions said that current Chairman Rohan Fernando is the most unsuccessful chairman in SLT history.
Though the Chairman has told the media how SLT has become profitable, they said he is now silent about selling such a profitable company.
What Nanda Malini said about selling country's resources:
Brain-dead student helps save six lives!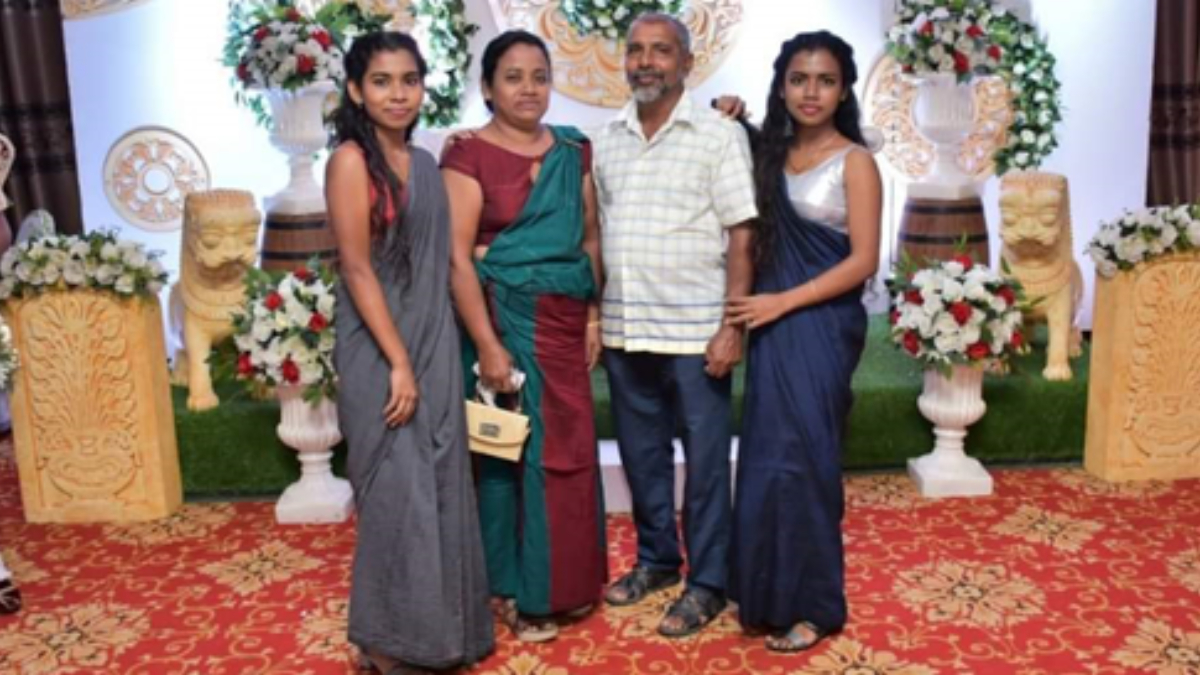 The heart and lungs taken from a brain dead 19-year-old student with the permission of her family were transplanted to a critically ill anesthesiologist at the Colombo National Hospital, a specialist who participated in the surgery has told Lankadeepa.
Medical experts said that this is the first time in the medical history of Sri Lanka that these organs have been transplanted to a patient who was suffering from a heart disease and a lung disorder in one surgery.
A team of Indian medical specialists and a team of specialists from Sri Lanka have transplanted the heart and lungs to the anesthesiologist. Health Minister Keheliya Rambukwella and senior officials of the Health Ministry have given their support to make this operation successful.
In addition, the kidneys and liver taken from the student were transplanted to two patients suffering from kidney disease and a liver patient.
The bone marrow of the donor has also been taken to be transplanted to patients.
According to a pledge made by the student when she was still alive, her eyes were also donated to the Sri Lanka Eye Donation Society.
The organ donor was a student from Ambanpola in Nikaweratiya by the name A. H. T. Vihagana Nuwanmini Ariyasinghe.
She has been pronounced brain dead while being treated in the intensive care unit of the Kurunegala Teaching Hospital due to a brain tumor.
She was a student of Maliyadeva Girls' College in Kurunegala and appeared for the recently held A/L examination.
(Lankadeepa)
President's House to be shifted to Sandun Uyana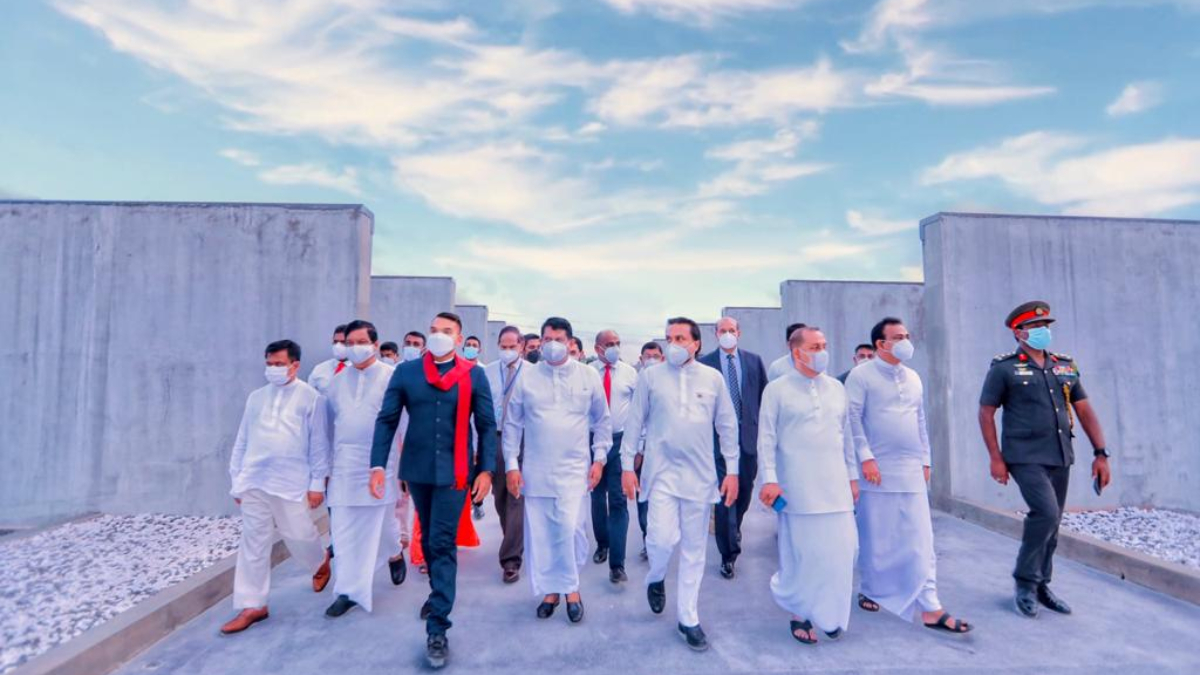 The government has decided to construct a new President's Official Residence and the Presidential Secretariat on the site of the National 'Sandun Uyana' (Sandalwood Garden) built at a cost of Rs.300 million.
Since it has been decided to use the President's House premises in Colombo Fort for a development project under the Colombo Port City Project, it has been decided to build a new President's House and the Secretariat at the Sandun Uyana.
Inspector General of Police (IGP) Chandana Wickramaratne has also recommended that the Sandun Uyana prepared in nine acres near the Parliament premises is suitable for that purpose.
Accordingly, President Ranil Wickremesinghe has informed the Urban Development Authority (UDA) to prepare future plans and submit a report.
The President's Office said that it has also been decided to relocate the Prime Minister's office and the Prime Minister's official residence on another plot of land located near the Sandun Uyana.
The President has informed the UDA to look into the possibility of moving the Cabinet office to another plot of land nearby, and the President's Secretary Saman Ekanayake to study the space required for this construction and submit a report.
The Sandun Uyana project was built and opened during the tenure of former President Gotabaya Rajapaksa.
A total of 300 red sandalwood plants and 900 white sandalwood plants were planted in the garden at a cost of Rs.300 million by the UDA.

Although this garden was planned to be opened by Prime Minister Mahinda Rajapaksa on July 20, 2021, it was opened by Minister Namal Rajapaksa.