Japan welcomes SL adopting National Action Plan on Women, Peace & Security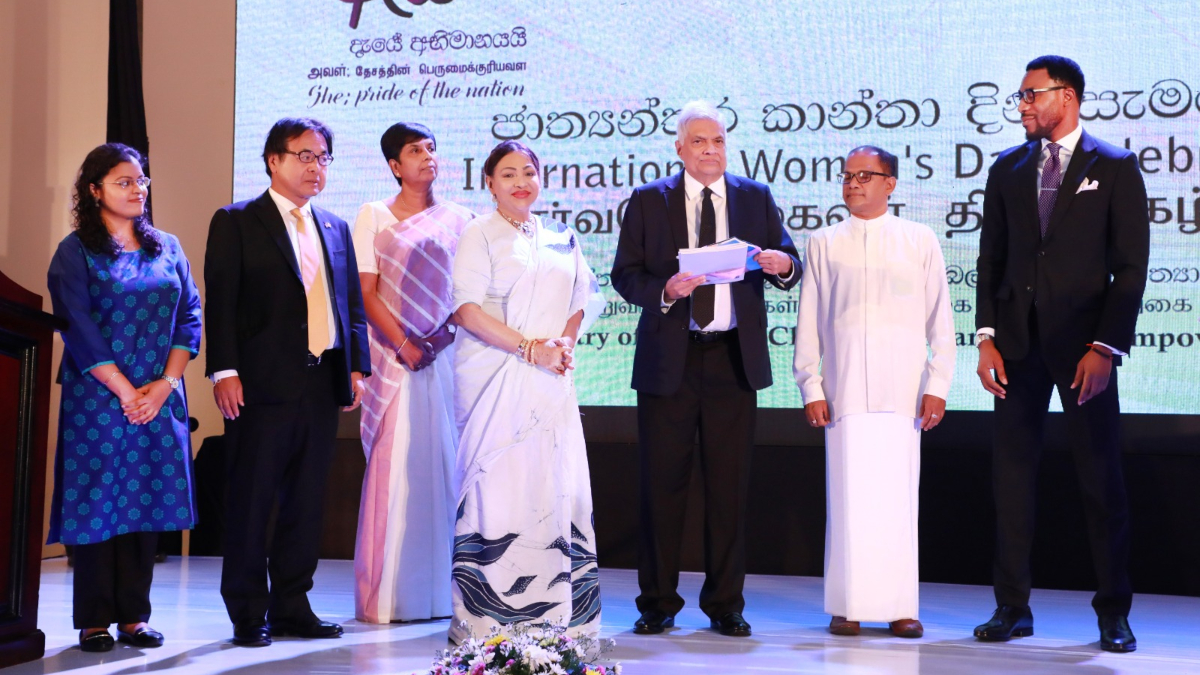 Sri Lanka has adopted its first National Action Plan on Women, Peace and Security, for the period 2023 – 2027 with the support of the Government of Japan and UN Women.
The Plan adds to the country's legal and policy frameworks to protect and empower women in line with international commitments set out in the UN Security Council's Resolution 1325 (2000). It also aims to strengthen coordination between stakeholders of the women, peace and security agenda, which is vital to sustainable peace and development in Sri Lanka.
The plan was approved by Sri Lanka's Cabinet of Ministers on 27 February 2023 and ceremoniously launched on 8th March 2023, on the occasion of International Women's Day.
The newly adopted National Action Plan was developed through a consultative process with input from provincial and district level public sector officials, civil society, community-based organizations, women leaders and others with direct and diverse experiences of conflict and crises. It was developed with technical support from UN Women as part of a joint partnership between the Government of Japan and the Government of Sri Lanka. In 2018, the Government of Japan signed a partnership agreement with Sri Lanka under the G7 WPS framework.
Speaking on this, President Ranil Wickremesinghe stated that while the "status of women in the Asian region is not satisfactory, Sri Lankan women are ahead compared to other countries in the region, and efforts will be made to further expand their rights". He emphasized that the 'National Policy on Gender Equality and Women's Empowerment' and the 'National Action Plan on Women, Peace and Security' will aid in achieving this goal, and the progress made so far was revealed on International Women's Day. "Sri Lanka will host a meeting of leading women activists from SAARC countries this year to advocate for the inclusion of women's rights within the organization's framework. Sri Lanka is committed to working towards achieving gender equality and women's empowerment in all areas and will take a leadership role in championing the rights of women in the Asian region".
Highlighting the importance of the National Action Plan, State Minister of Women and Child Affairs – Geetha Samanmalee Kumarasinghe said: "With the adoption of this action plan, Sri Lanka is equipped for the first time with a policy framework to implement the women, peace and security agenda, which calls for greater participation and representation of women in governance and peacebuilding processes."
The National Action Plan further aims to provide targeted support for women who have been, and continue to be, directly harmed by conflict, violence and climate insecurity.

In addition, it aims to strengthen the security of marginalized women and girls, and the economic empowerment of women through access to equal opportunities and resources.
Commenting on Sri Lanka's progress, Ambassador of Japan to Sri Lanka – Mr. Mizukoshi Hideaki, stated: "The Government of Japan welcomes the timely adoption of this National Action Plan, which will help Sri Lanka's commitments to achieving the 2030 Agenda for Sustainable Development. Through our longstanding partnership with UN Women and the Ministry of Women and Child Affairs, Japan is committed to supporting the furtherance of the women, peace and security agenda in Sri Lanka."
Prashani Dias, Head of Office a.i. at UN Women Sri Lanka, said: "To help the implementation of this important policy framework, UN Women, with support from the Government of Japan, has provided training on women, peace and security to public-sector officials. Through these programmes, workplans have been jointly developed at the district level to address issues that affect the well-being of women and girls during times of crisis."
Apart from these efforts, UN Women has strengthened women's economic empowerment through entrepreneurship training, recognizing that women's access to employment plays a key role in ensuring their security, and provided women leaders including youth, with skills to promote social cohesion in their communities.
The adoption of the National Action Plan on Women, Peace and Security marks significant progress on furthering gender-responsive conflict and crisis response, while also strengthening the role of women in peacebuilding and conflict-preventative leadership.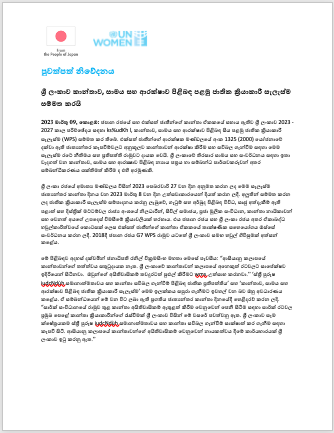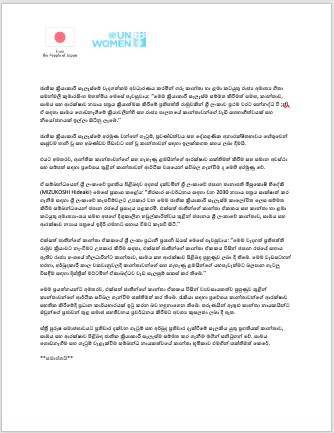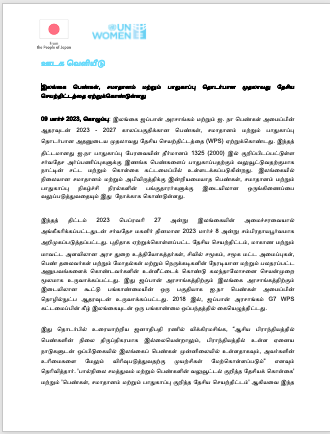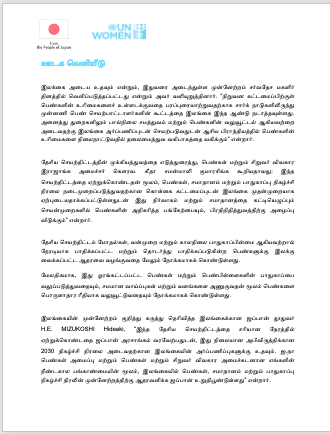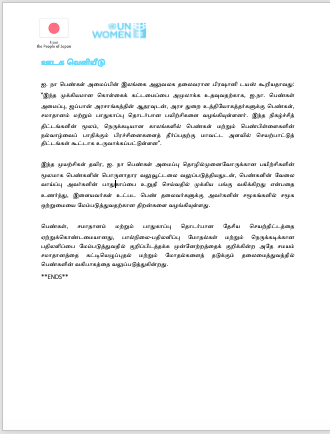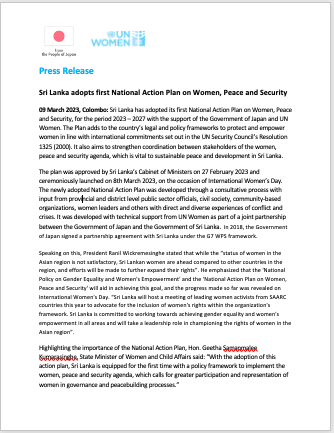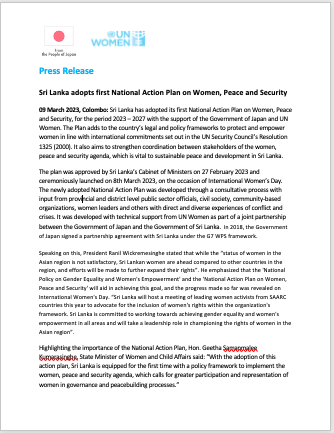 Kataragama chief custodian & grandson missing during Tiran's visit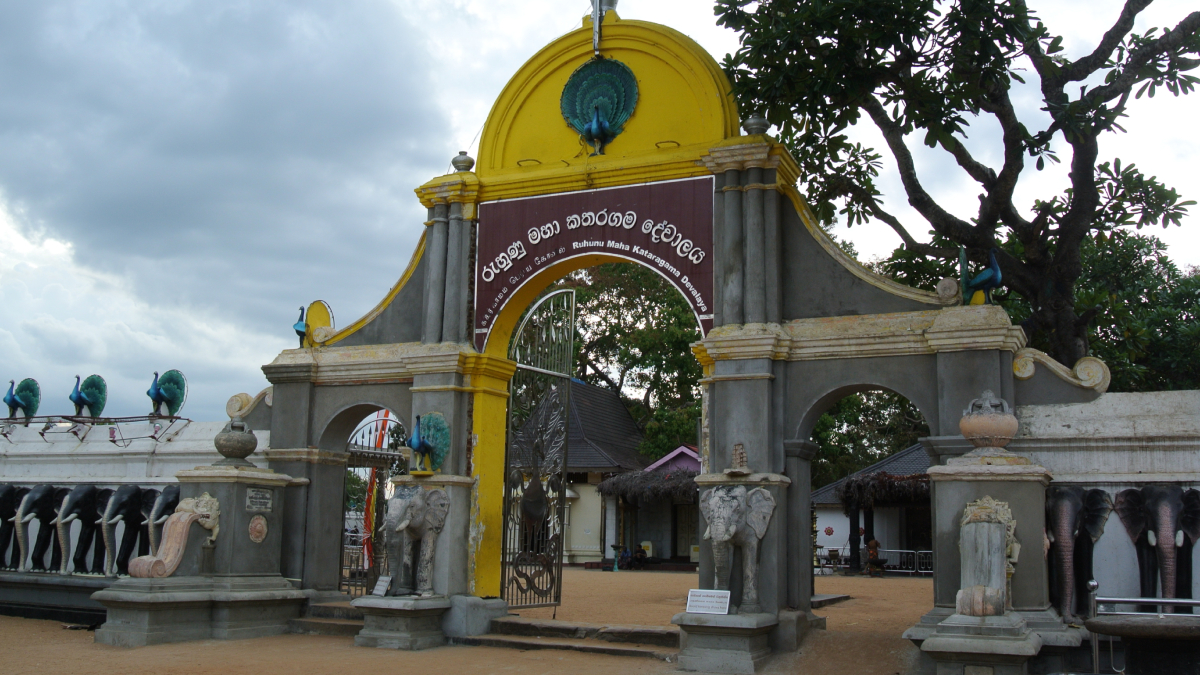 The chief custodian (Kapu Mahattaya) of the Ruhunu Kataragama Devalaya and his grandson (who is currently the custodian in charge of the Devala store room), have disappeared from Kataragama, reports say.
Last week, the Attorney General instructed to arrest the duo over a 38-pound gold offering that had gone missing from the Devalaya. The offering had been made by the wife of former underworld leader – Angoda Lokka.
Accordingly, the chief custodian – Dhurandara Somipala Ratnayake and his grandson – Saman Priyantha or Chuti Kapu Mahathaya, who is in charge of the temple's storeroom, are to be arrested.
Meanwhile, the duo had not turned up when the Acting IGP – Deshabandu Tennakoon and Minister of Public Security – Tiran Alles had visited the Kiri Vehera and Kataragama Devalaya on Dec. 09 for religious observances.
Only 03 other custodians had been present at the Devalaya during that time.
A custodian had informed higher officials that the duo had recently left for another province, with plans to appear in courts through lawyers' intervention and amid political support.
Related News :
Consumer Protection Act to be amended to prosecute rice hoarders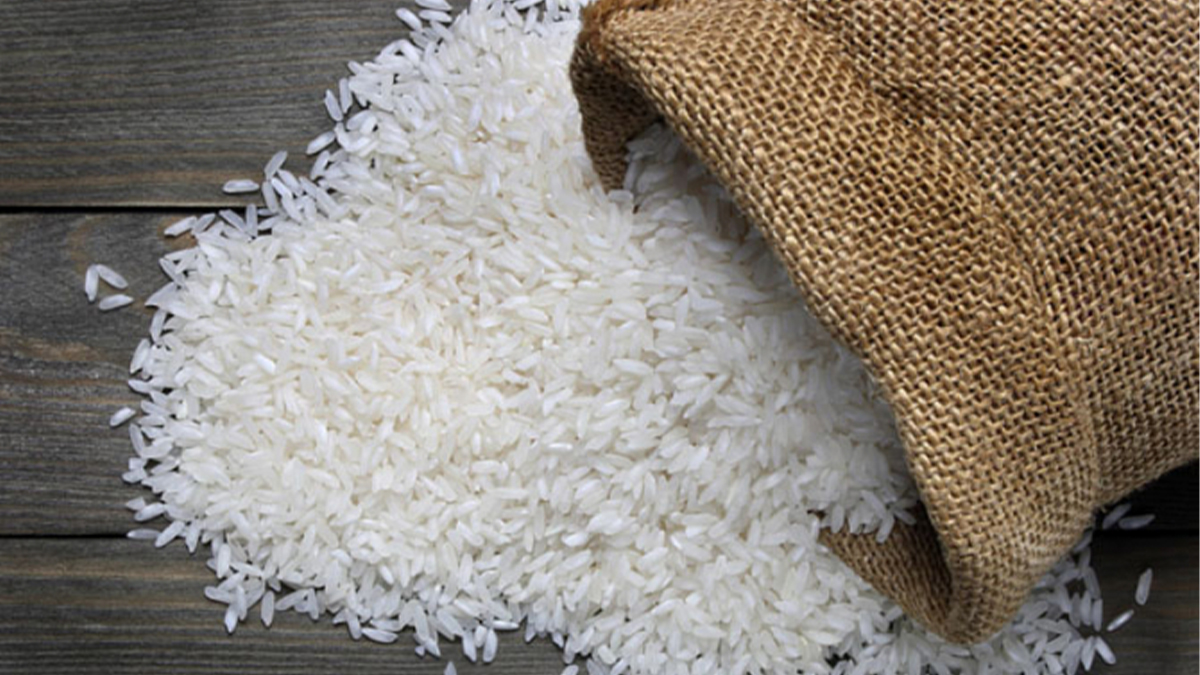 The Consumer Protection Act (CPA) is to be amended in a bid to prosecute rice hoarders, reports say.
The current provisions of the CPA only allows officers of the Consumer Affairs Authority to inspect and prosecute persons and institutions who sell at higher prices.
It does not empower the CAA officers to prosecute persons hiding rice or other foodstuffs or to inspect such places.
This has been discussed at a Cabinet meeting and the state owned 'Daily News' reports that necessary amendments of this Act will be submitted to the Cabinet next month.
(Source : dailynews.lk)
Fairly heavy rains today as well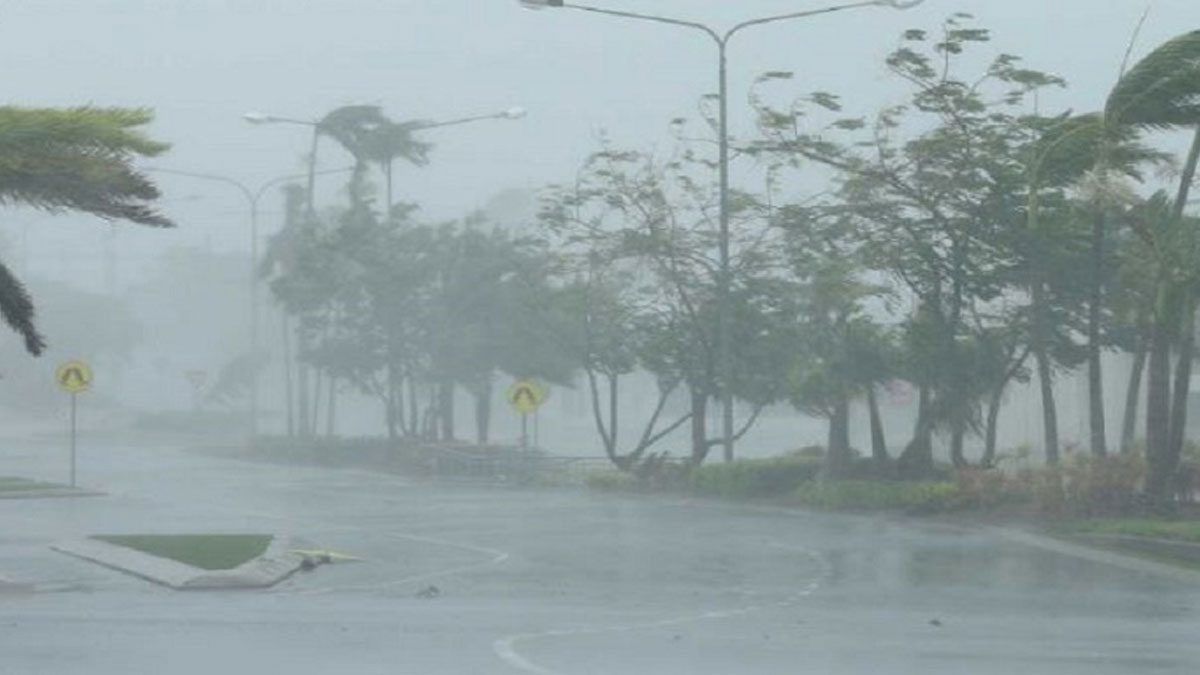 Occasional rains are predicted for the Northern, North-central and Eastern Provinces, the Department of Meteorology said.
Showers or thundershowers are likely in the remaining areas of the island after 1:00 pm, a Duty Meteorologist of the Met. Department said.