Long-term sports admin officials ruffled by new gazette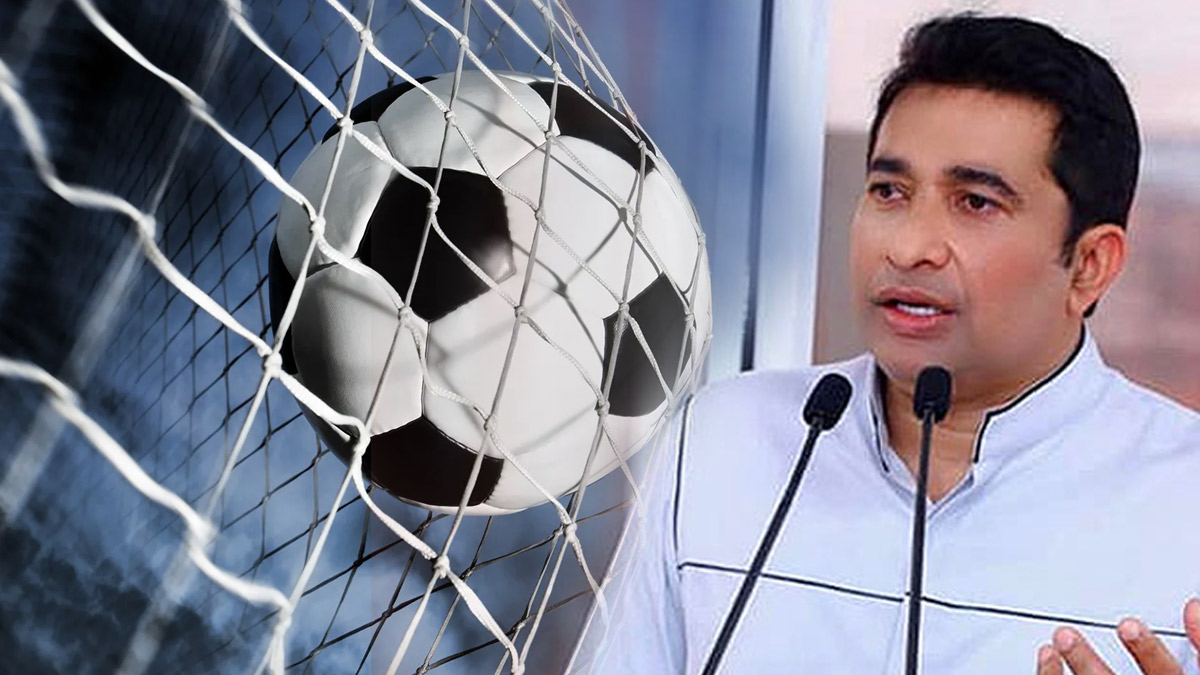 A group of officials who have remained in the sports governing bodies for years without giving others an opportunity, have become distressed following a gazette issued by Sports Minister Roshan Ranasinghe adding several amendments to the Sports Act.
The amendments had prevented those above 70 years of age, those who have held the office of president twice in a row, those who have held various positions for eight years and those who have been convicted of corruption charges from participating in elections for sports governing bodies.
However, it was reported that some officials who have been enjoying many foreign trips and other privileges have met with lawyers to take legal action against the sports minister.
Meanwhile, the election for Football Federation of Sri Lanka (FFSL) is scheduled to be held on the 14th and the Sports Ministry has made arrangements to conduct it according to the new regulations.
It was reported to the Sri Lanka Mirror that the decision to limit three ballots for separate leagues to one ballot has become a serious issue for some.
However, Fédération Internationale de Football Association (FIFA) has also sent a warning to the FFSL election.
This warning was given publicity by some media since there is a risk that Sri Lanka will be banned from international matches and will lose financial support by FIFA.
However, there is talk among those in the football industry that it is surprising that FIFA officials have not said anything about the allegations of arbitrary and unaudited expenses made by former FFSL President Jaswar Umar.
Jaswar is accused of spending $43,000 to buy tickets for the FIFA World Cup held in Qatar and not explaining what happened to those tickets.
Jaswar was found guilty during an investigation conducted by the Sports Ministry's Special Investigation Unit for the Prevention of Offences Related to Sports over irregularities that took place during his previous tenure as the Secretary of FFSL.
According to new regulations, such a person cannot contest again. However, the Football Selection Committee has accepted Jaswar's nomination to contest.
Sri Lankan football is currently ranked 207th among 211 countries in the world football rankings. According to many football commentators, there will be no major impact on the sport if football is banned at the international level. The only thing that will happen is the annual loss of the amount of dollars received by FIFA to the federation.
Who's behind script of 'Basil recordings'?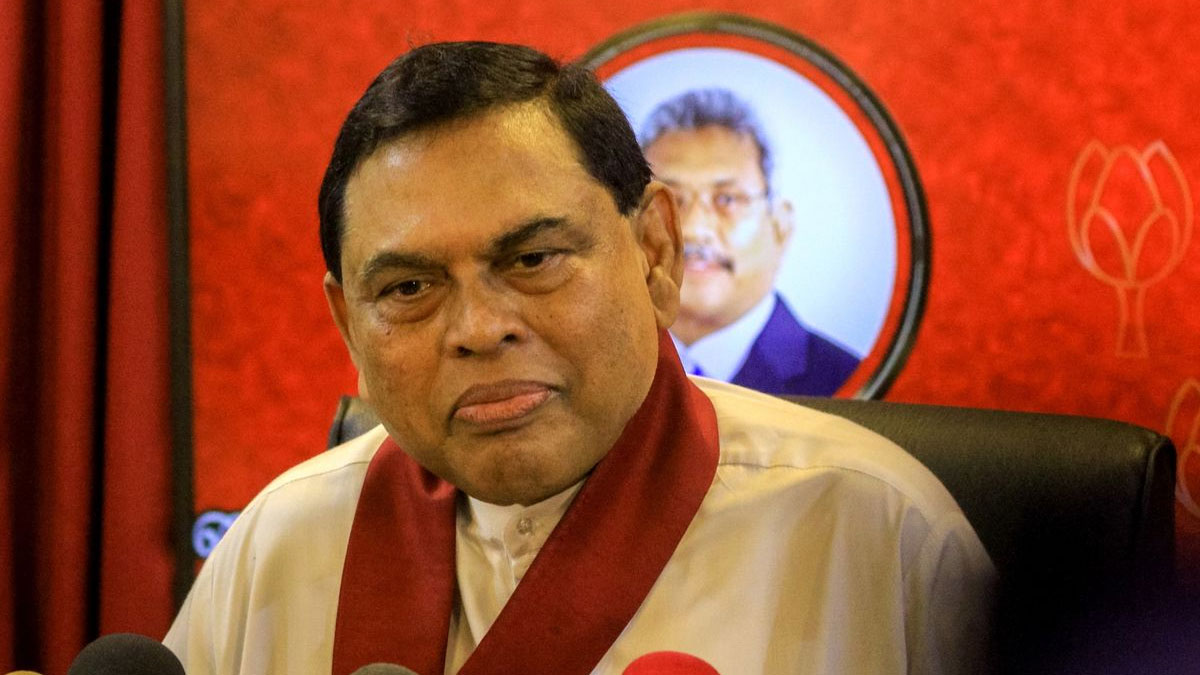 An audio recording of a heated argument allegedly took place between Sri Lanka Podujana Peramuna (SLPP) National Organizer Basil Rajapaksa and former Moratuwa Mayor Saman Lal Fernando is currently circulating on social media sites. It is the opinion of social media users that this recording is a fabrication.
Social media reported that this exchange of words took place during a discussion held at the SLPP Head Office yesterday (23).
Below are some of the comments made by the people over the audio recording.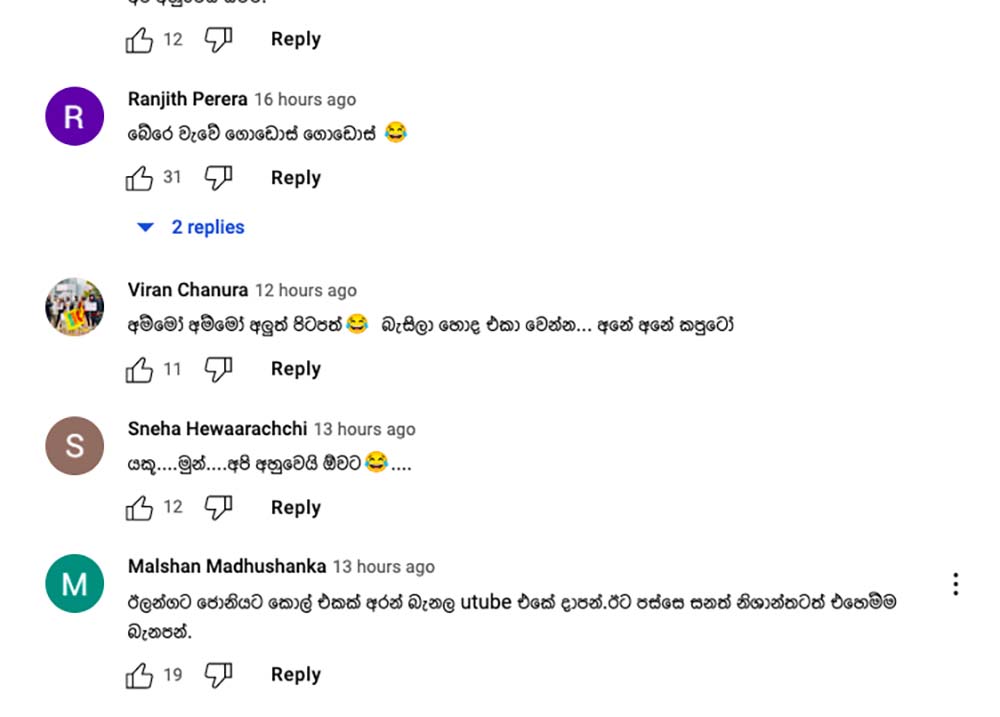 A group meeting was held yesterday at the party office to discuss the upcoming elections and May Day.
It is said that this argument took place between Mr. Rajapaksa and Mr. Fernando during this meeting.
The audio recording that is being circulated on social media sites.
Blacklisting Thuyacontha illegal: NPP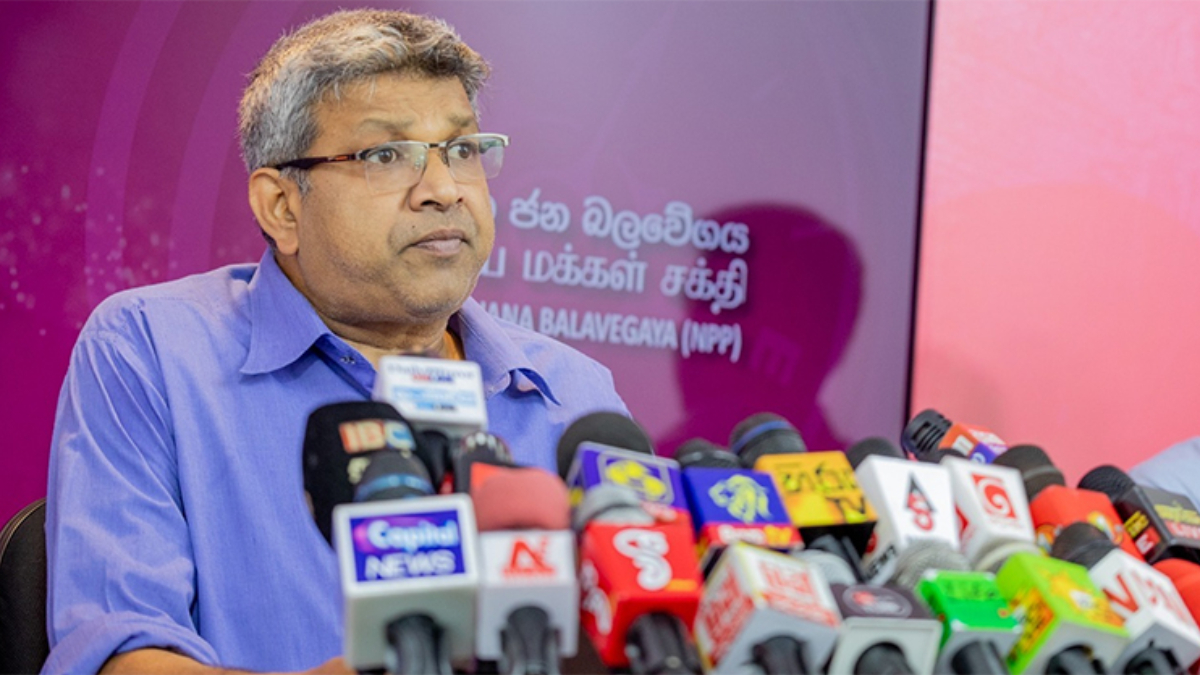 The National People's Power (NPP) said that the blacklisting of retired Air Vice Marshal Sampath Thuyacontha was illegal.
Speaking at a press conference held at the JVP Headoffice last morning (22), NPP member Harshana Nanayakkara said Mr. Thuyacontha had been blacklisted by the Air Force without providing any legal document.
He said that the National People's Power recently decided to form a collective of retired tri-forces personnel.
"No party has been able to do this in the past. This is being made as a force across the districts. Mr.Thuyacontha is leading this. He is one of the people who risked his life as a fighter pilot throughout the war and was awarded the 'Vikramaveera' and 'Vibhushana' titles. For his dedication, he was awarded the highest rank of Air Vice Marshal and retired amidst all the honours,"
"If someone is being punished, they should be given the reasons as to why they are being punished. Was Mr. Thuyacontha told why he was blacklisted? He does not even know what the charge is. He has been blacklisted by an invalid document," he said.
"Thuyacontha blacklisted to maintain internal administrative affairs"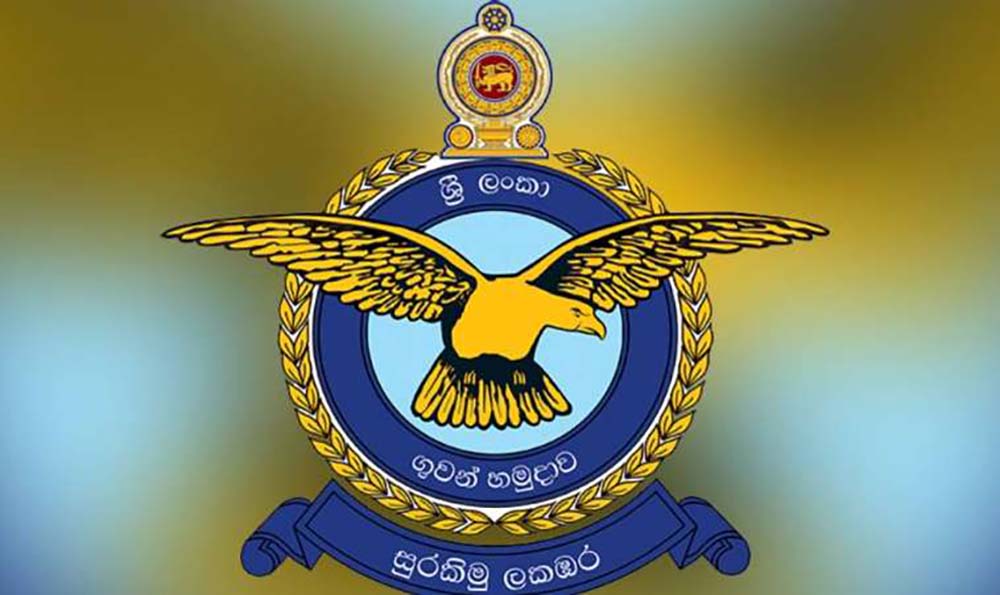 Director (Media) of the Sri Lanka Air Force (SLAF), Group Captain Dushan Wijesinghe said that the decision to blacklist Thuyacontha was taken with the aim of maintaining the internal administrative affairs without any political interruption.
Speaking to the media, he said that Thuyacontha cannot enter any of the SLAF camps and enjoy the facilities given by the SLAF.
"Any retired officer of the SLAF can engage in active politics. But, the situation is very different when it comes to this matter. This officer enjoys all the facilities given by the SLAF. He can enter any SLAF camps as a result of this facilitation of privileges. Therefore, it will create a problem in the internal administration of the SLAF if this officer tries to influence our serving members after entering the camps," he said.
I had nothing to do with Asgiriya brothel: Sanoja Bibile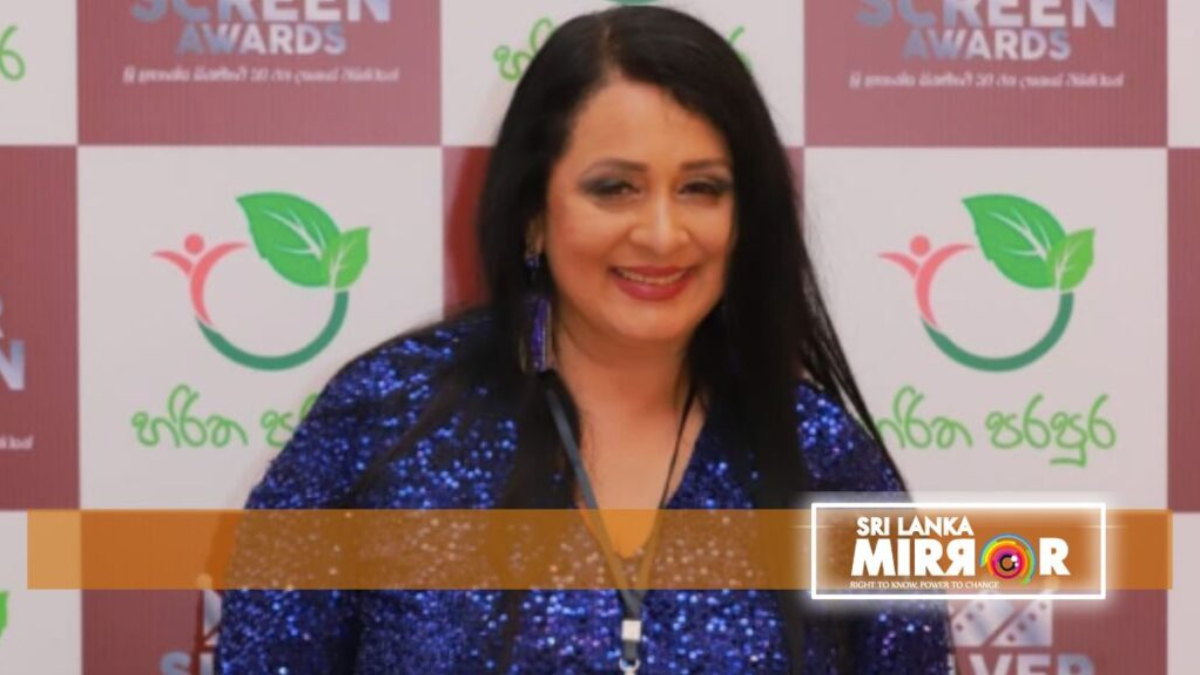 Veteran actress Sanoja Bibile said that she had nothing to do with the brothel that was operated at the address 'Hansavila', no: 144, Sumangala Road, Asgiriya in Kandy.

Ms.Bibile said this in response to the article titled 'Statement to be recorded from Sanoja over brothel raided in Kandy!' published on Sri Lanka Mirror website.
She said that the property in question belonged to four people including her mother and siblings. However, in April 2022, it had been rented out to an individual by the name A.G. Samantha Asela Kumara.
At the time of the raid conducted by the police, Samantha Asela Kumara was the occupant of the house.
She said that the property was rented out on April 11 last year with the consent of her mother and siblings.
The lease contract is shown below.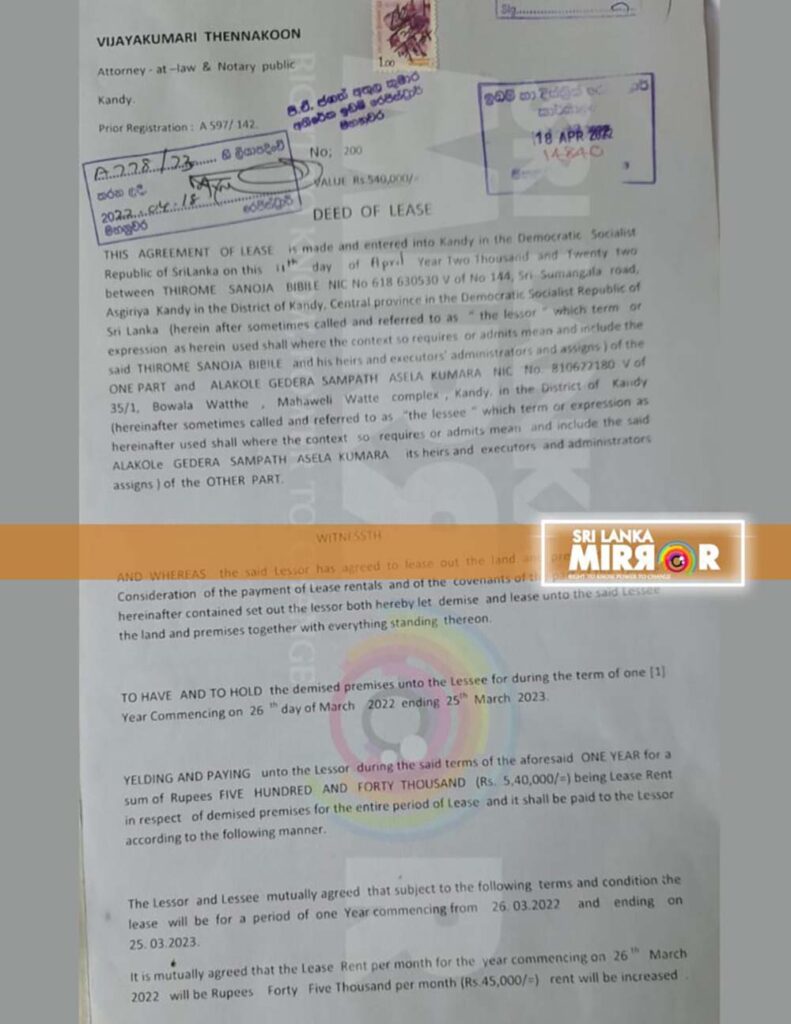 Ms.Bibile also said that the electricity bill of the rented out property was not in her name but in the name of her mother D.R. Nalini Padmavathi Bibile.
The electricity bill is shown below.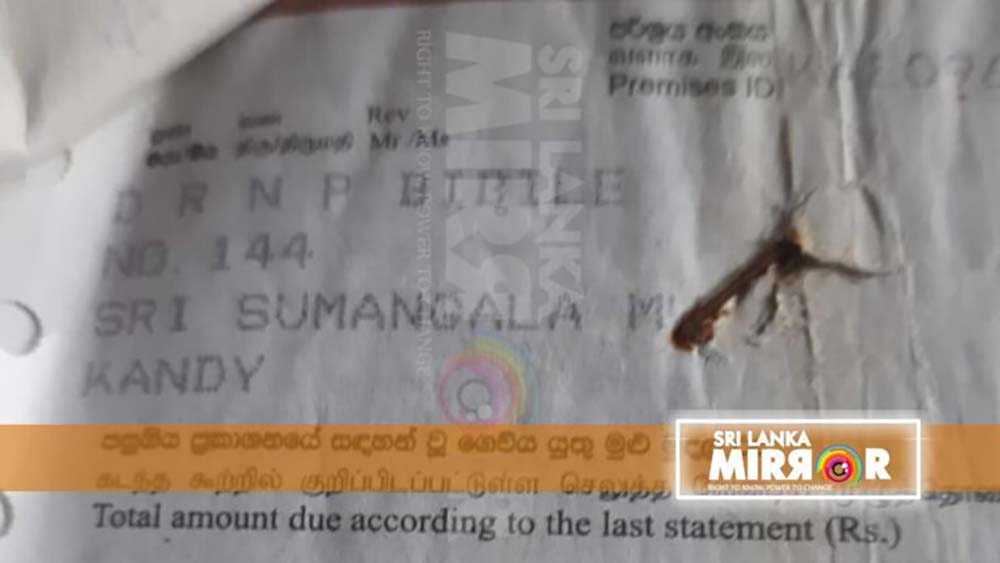 We regret any inconvenience caused to Sanoja Bibile due to the previous article published by Sri Lanka Mirror.
Related news:
Statement to be recorded from Sanoja over brothel raided in Kandy!