Northern Railway Line to be closed for 6 months from January?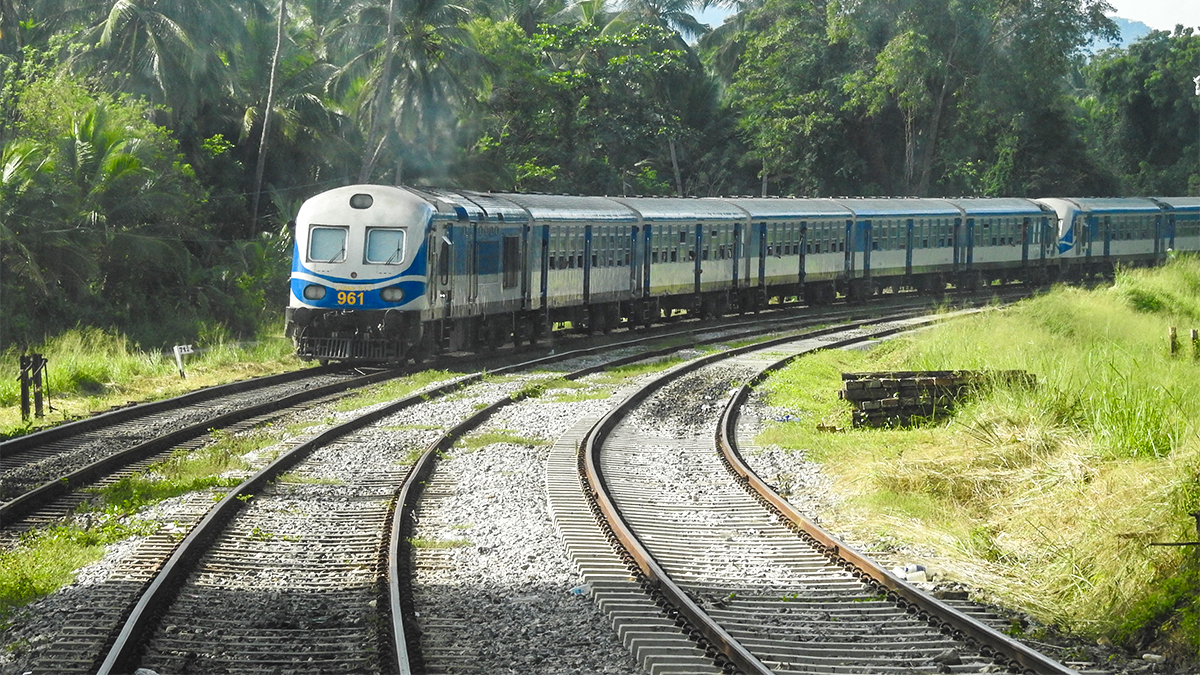 Transport Minister Bandula Gunawardana said that it has been decided to close down the Northern Railway Line from next January and modernise it within six months.
He expressed these views while speaking at a news conference held at the Presidential Media Centre yesterday (04).
"The northern railway line was temporarily closed from January to upgrade the tracks from Anuradhapura to Kankesanthurai. Further upgrades are scheduled on this northern track from Mahawa to Anuradhapura in January 2024. Once these upgrades are completed, trains on the northern track would be able to operate at a speed of 100km per hour from Colombo to Kankesanthurai," he said.
Meanwhile, he said the restoration work of the railway track from Colombo to Panadura will commence within the next few days.
He said a loan agreement is to be signed under Indian loan assistance for the modernisation of the signalling system. A renovation process to increase the speed by removing the speed limits of the Kelani Valley Railway Line will commence from the first week of this month.
He said a Cabinet paper has been presented to replace issuance of tickets with electronic cards.
"When you transact using advanced technology such as a card or QR system instead of cash, you could increase the income of each of these institutions by at least 50%," he said.
Police officer involved in "Harak Kata's" escape bid arrested
A police constable has been arrested on suspicion of aiding and abetting notorious underworld figure "Harak Kata's" recent escape bid at the Criminal Investigation Department (CID).
The officer, who was taken into custody by the CID, will be handed over to the Terrorist Investigation Division (TID) for further probes.
However, the other police constable, who was identified as "Harak Kata's" aide, is still at large.
On September 10, "Harak Kata", who was being interrogated by eight CID officers, had reportedly laced the officers' tea with poison, with the help of the Police Constable in question, during his questioning.
He had subsequently requested to go to the washroom, and was escorted out of the interrogation room with his aide – a police constable, and another sub-inspector attached to the Police Special Task Force (STF), assigned for the suspect's protection.
Although his handcuffs were removed at that point, the underworld kingpin had then walked out of the washroom acting as if he was still cuffed and had then attempted to snatch the STF officer's firearm leading to a scuffle.
A group of other officers were quick to arrive at the scene, upon hearing the commotion and detained "Harak Kata" in their custody.
Amidst the altercation, the constable in question had reportedly fled the CID premises and remains in hiding to date.
On 18 September, the mother and brother-in-law of this constable were arrested. The police also obtained a 90-day detention to interrogate them.
Animal lovers can now insure their pets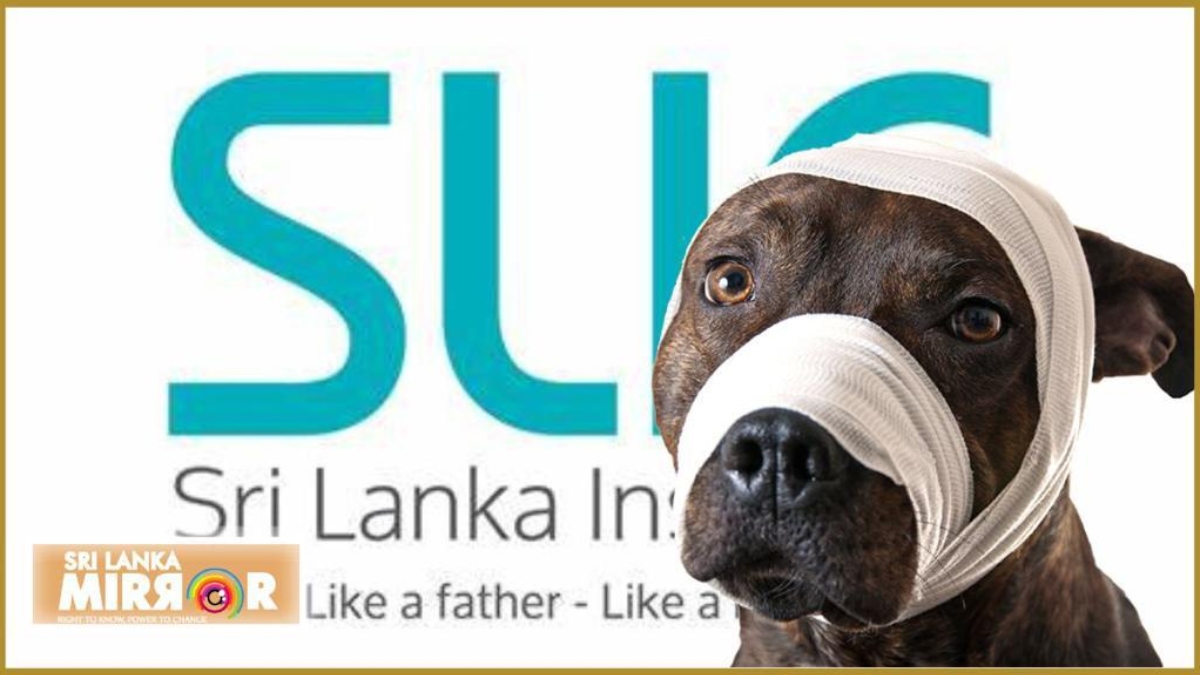 Animal lovers are in for some good news with a comprehensive pet insurance scheme to be launched next Wednesday, coinciding with World Animal Day, by the Sri Lanka Insurance Corporation (SLIC).
The insurance cover, "Petsurance", in the initial stage will focus on pet dogs. It is expected to be extended to other animals if the 'pet project' succeeds.
"Petsurance" offers medical insurance coverage for sudden illnesses and sickness, except for congenital and pre-existing conditions. It also provides coverage for accidental injuries.
The total annual premium is Rs. 125,000, while it will cover a maximum of Rs. 550,000 a year.
A SLIC official said this insurance cover would offer pet owners access to medical attention for their pets without the burden of excessive costs. He said the company was aiming to provide a safety net for pet owners, allowing them to provide the best care for their companion animals via the insurance scheme.
ICC refuses Sports Minister's request to meet Cricket Coordinating Committee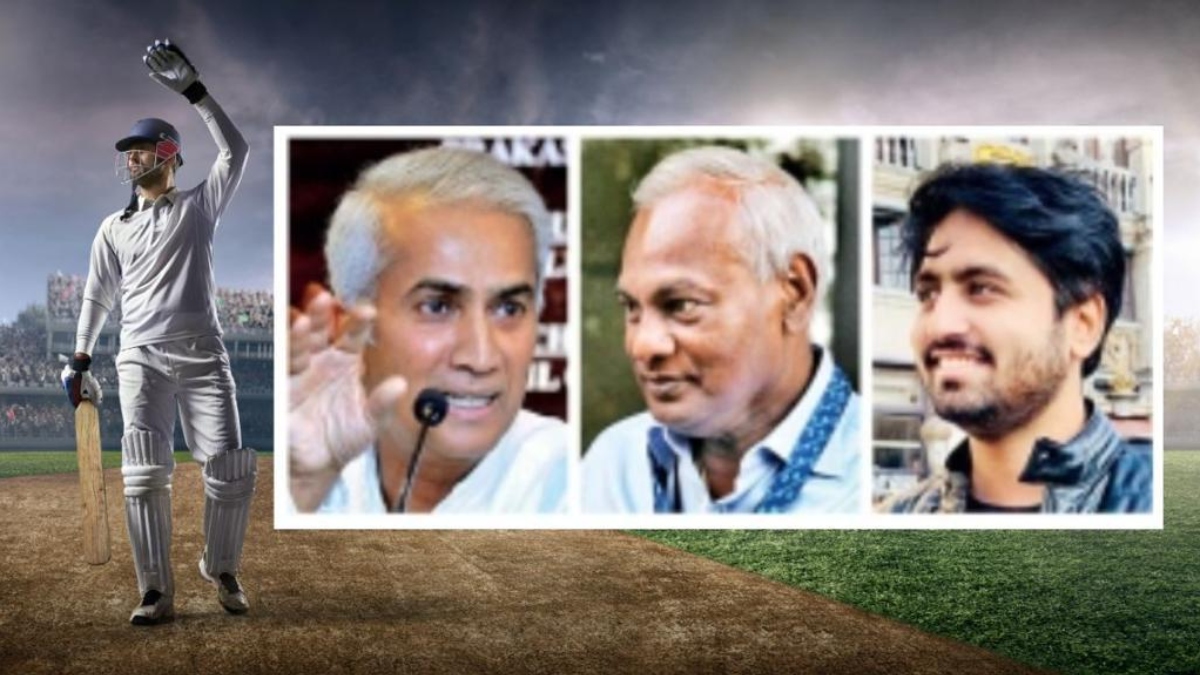 The International Cricket Council (ICC) has categorically refused to meet a three-member Sports Coordination Committee in Cricket appointed by Sri Lanka's Sports Minister Roshan Ranasinghe.
The Minister's latest move is seen as yet another attempt to creep into cricket administration via the committee that has been set up to handle the international affairs of the country's richest sports body.
The team includes respected former Sri Lanka cricketer Sidath Wettimuny, former Sri Lanka Cricket (SLC) President Upali Dharmadasa and Rakitha Rajapakshe, son of Justice Minister Wijeyadasa Rajapakshe.
They expected to "monitor, communicate and coordinate with international and national cricket councils, federations and institutes to safeguard the development, independence and transparency of cricket in Sri Lanka and also to advice the Hon. Minister".
After setting up the body on Tuesday, the Minister notified the ICC of the latest development and requested a meeting for them with ICC Chair Greg Barclay. The ICC has, however, shot down the request and reiterated the need for SLC to govern its affairs autonomously, without any Government interference.
"The ICC's point of contact for all issues relating to cricket in Sri Lanka will be Sri Lanka Cricket," said the letter signed by Geoff Allardice, ICC Chief Executive, addressed to Minister Ranasinghe on Friday.
"So the ICC Chair and/or CEO will not be meeting with your International Sports Coordination Committee in Cricket without the endorsement of Sri Lanka Cricket, and no such endorsement has been given," he maintained.
"As I stated in my letter to you of 11 April, the ICC expects Sri Lanka Cricket to manage its affairs autonomously and ensure that there is no Government (or other public or quasi-public body) interference in its governance, regulation and/or administration of cricket," he continues.
Under the ICC's rules, member boards are required to operate independently of Government interference, with the ultimate goal of protecting the integrity of the game. Like most international sports bodies, ICC demands complete independence of its member associations whilst respecting domestic laws.
The Sports Minister and SLC have been at loggerheads ever since Sri Lanka shifted the Asia Cup to Dubai (whilst retaining hosting rights) last year. He has openly criticised SLC over its handling of funds and the lack of transparency in its administration. SLC has, however, withstood the pressure.
Sri Lanka's current Sports Law allows the Sports Minister dissolve all registered national sports bodies and put them under interim administration.
Following repeated complaints from SLC over political interference, the ICC appointed a three-member committee headed by Jay Shah, the Secretary of the Board of Control for Cricket in India. Others on the committee are Usman Khwaja, the Deputy Chair of the ICC, and Bangladesh Cricket Board (BCB) President Nazmul Hassan.
In May, Khwaja held talks with top Government officials, including President Ranil Wickremasinghe and Sports Minister Roshan Ranasinghe during his two-day fact-finding mission on alleged political interference in cricket administration. He also met with SLC officials and some of former administrators.
In April, the Minister set up a five-member Technical Consultative Committee headed by Sanath Jayasuriya to advise the Minister of Sports, Ministry officials, and the National Sports Council on all matters relating to cricket in Sri Lanka.
After Sri Lanka made a first-round exit at the World Cup a few months after lifting the Asia Cup, the Sports Minister appointed a committee to inquire into alleged incidents that occurred during the ICC T20 World Cup 2022. The committee made a number of recommendations including the suspension of SLC's registration and a complete audit. The audit, which was recently presented to the Parliament, has highlighted various financial and procedural irregularities and had recommended to institute legal action against those responsible.
Last year, Minister Ranasinghe also introduced several new regulations placing term limits and age limits, compromising the autonomy and independence of national sports bodies, including SLC.