One dead after 4 teens swept away to sea in Kirinda
Three 18 year olds have been swept away to sea near the Kirinda Temple, police say.
A person in their group has managed to save a girl and a boy.
A resident of the area has managed to save another girl who was pronounced dead upon admission to the Kirinda Hospital. Another girl is still missing.
The teens are said to be residents of the Bibile area who had been on a trip to Kirinda.
Kusal suffers shoulder injury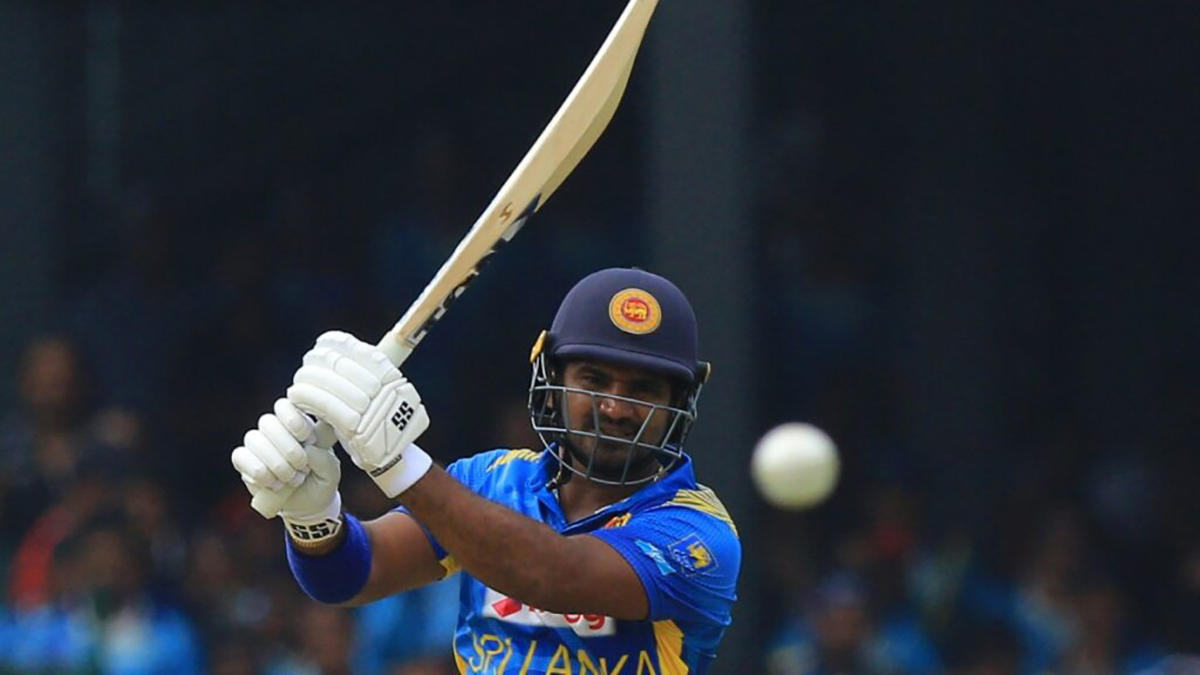 During the first warm-up match of the 2023 Cricket World Cup, Sri Lanka opener Kusal Janith Perera retired early due to a shoulder injury.
He scored 34 runs before leaving the field due to a shoulder injury that has resurfaced.
So far, the Sri Lankan team has scored 127 runs for two wickets.
Plot to get Harak Kata freed; two phones found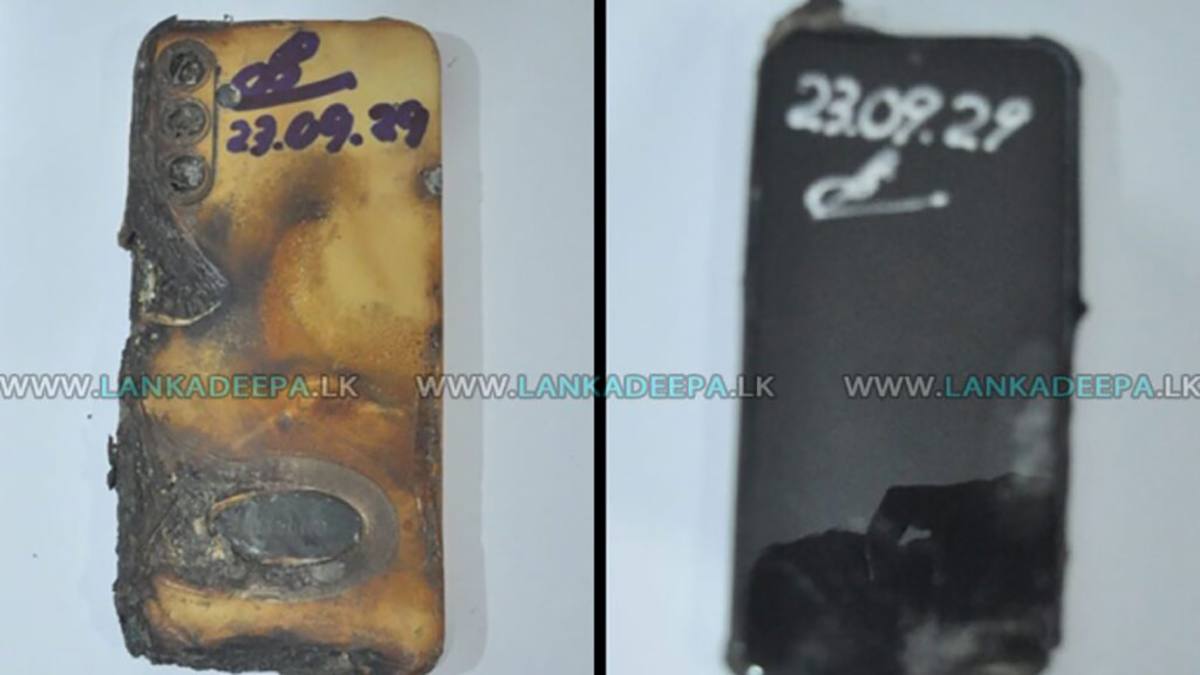 Two mobile phones used by the suspects who tried to get drug trafficker and organized criminal Nadun Chinthaka Wickramaratne alias Harak Kata freed from Criminal Investigation Department (CID) custody was found burnt in a garbage dump outside a hotel on Shramadana Mawatha in Kadawatha today (19), the Colombo Crime Division (CCD) said.
The two suspects are a constable and a driver who drove the vehicle in the failed plot.
On September 10, the Constable tried to drug the CID investigating officers by offering them anesthetic infused milk toffee as part of the failed plot to get Harak Kata released. Police said that it has been 20 days since the constable had gone into hiding.
On the advice of CCD Director ASP Neville De Silva, who conducted investigations in this regard, a team including Unit 1 Inspector S.P.D. G. Nishantha led by Chief Inspector Anselm De Silva, arrested the driver at the Sea Road in Weligama on the 10th.
The arrested suspect, Dinesh Tharanga, a resident of Ibbawala in Weligama, and another suspect were detained at the CCD. During questioning, the suspect said that the two phones were thrown in a garbage dump near a hotel on Shramadana Mawatha on the road leading to Kadawatha Expressway and set it on fire.
A senior police officer said that a special police team found the two half-burnt phones during a search operation.
He said that since only a small part of the mobile phones were burnt, the phones could be used for further investigations.
Under the direct supervision of the Senior Inspector General of Police in charge of Western Province Deshbandu Tennakoon and under the instructions of CCD Director ASP Neville De Silva and Chief Inspector Anselm De Silva, a team including Unit 1 Inspector S.P.D. G. Nishantha, Inspector Mahesh, Sub Inspector Mahesh, Constables 90311 Sanjeeva, 100332 Wijekoon, 104013 Kumara, 104006 Weerasinghe and 11509 Chaturanga are conducting investigations.
(Lankadeepa)
Mullaitivu District Judge resigns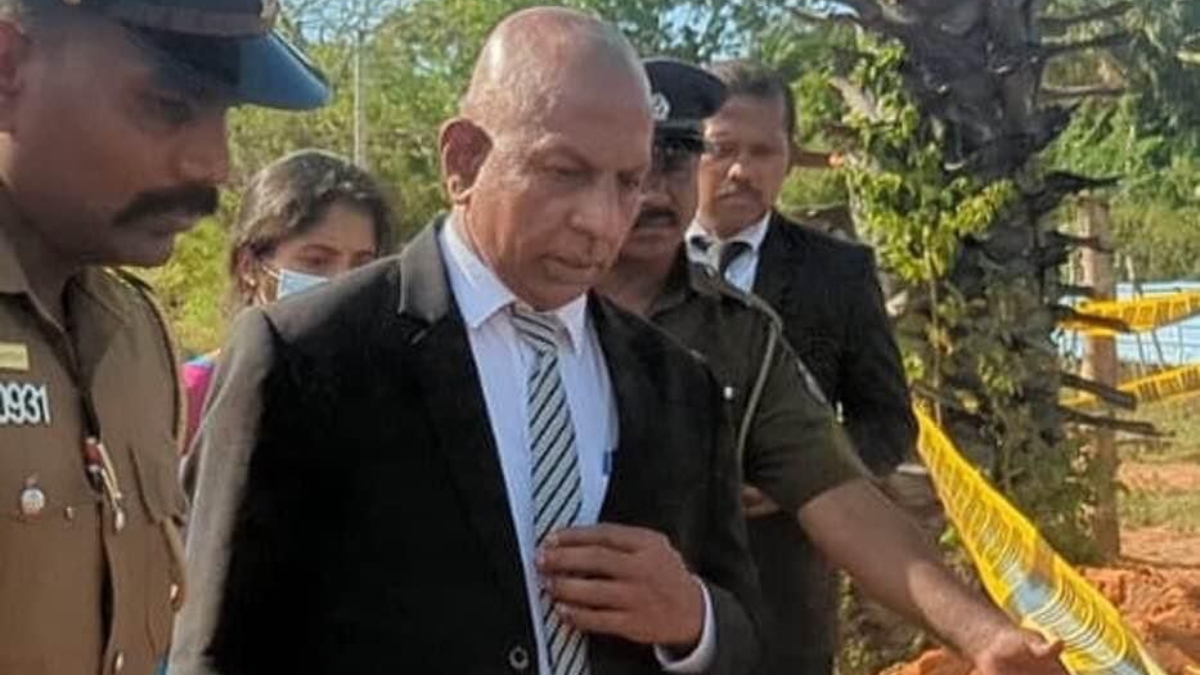 Mullaitivu District Judge and Magistrate T. Saravanarajah has tendered his resignation to the Judicial Services Commission on September 23.
In his letter, the Magistrate said he decided to resign from his posts due to threats on his life and due to stress on professional life.
The controversial case related to the Kurundi Vihara was heard before Justice Saravanarajah and the preliminary investigations related to the discovery of human skeletons in the Kokkuthuduai area were also conducted before him.
Meanwhile, a video showing MP Sarath Weerasekera attempting to obstruct the field investigation conducted by the Judge in relation to the unauthorized construction of Mullaitivu Kurundi Archaeological Site on July 07, 2023 is also being shared on social media.
The Judge pointed out that there is no room for politicians to interfere in the matter.