Pasindu Gunaratne appointed chairman of NYSC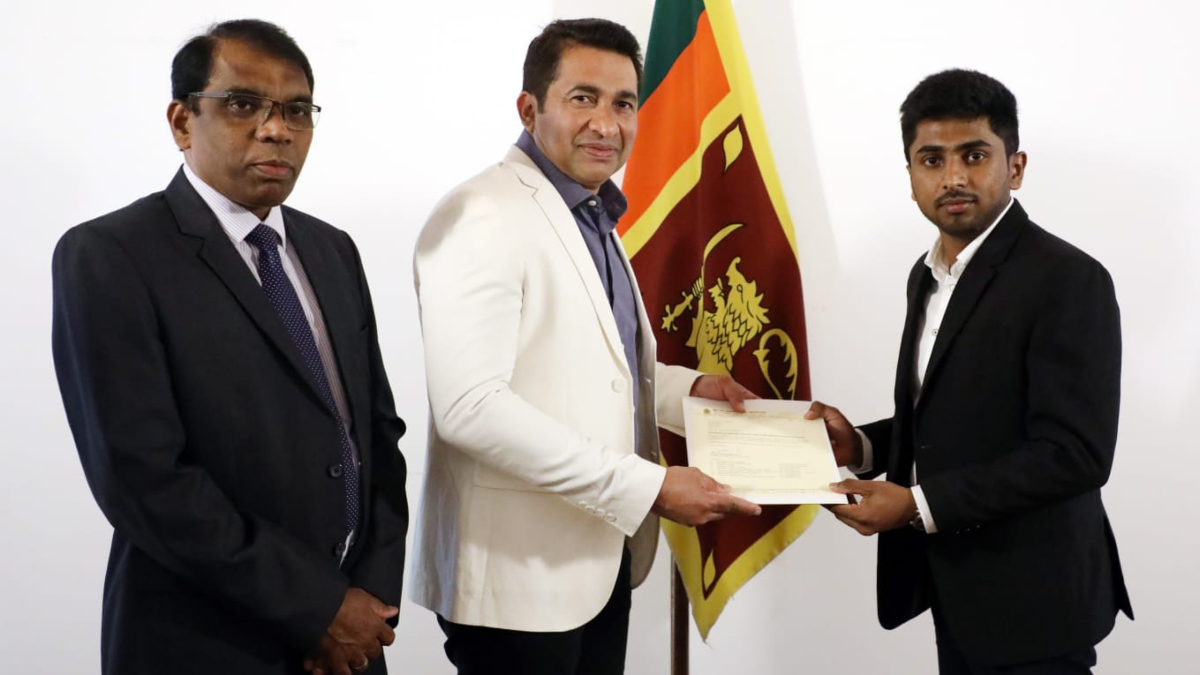 Pasindu Gunaratne has been appointed new chairman of the National Youth Services Council (NYSC).
His appointment was made yesterday (17) by youth affairs and sports minister Roshan Ranasinghe.
An old boy of Royal College, 25-year-old Mr. Gunaratne is a civil-engineer by profession, holding a BEng (Hons) in Civil & Infrastructure Engineering from the Kingston University and a BSc (Hons) in Quantity Surveying & Construction from De Montfort University (UK).
Currently, he is also reading for another degree at the Sabaragamuwa University.
He is also president of Lion's Club of Colombo 07, making a considerable impact on that community.
Minister Ranasinghe has expressed confidence that Mr. Gunaratne's leadership qualities and engineering background will help him to spearhead new projects and new beginnings to empower youths and nurture their skills for their future success.
Sri Lanka receives first tranche of IMF bailout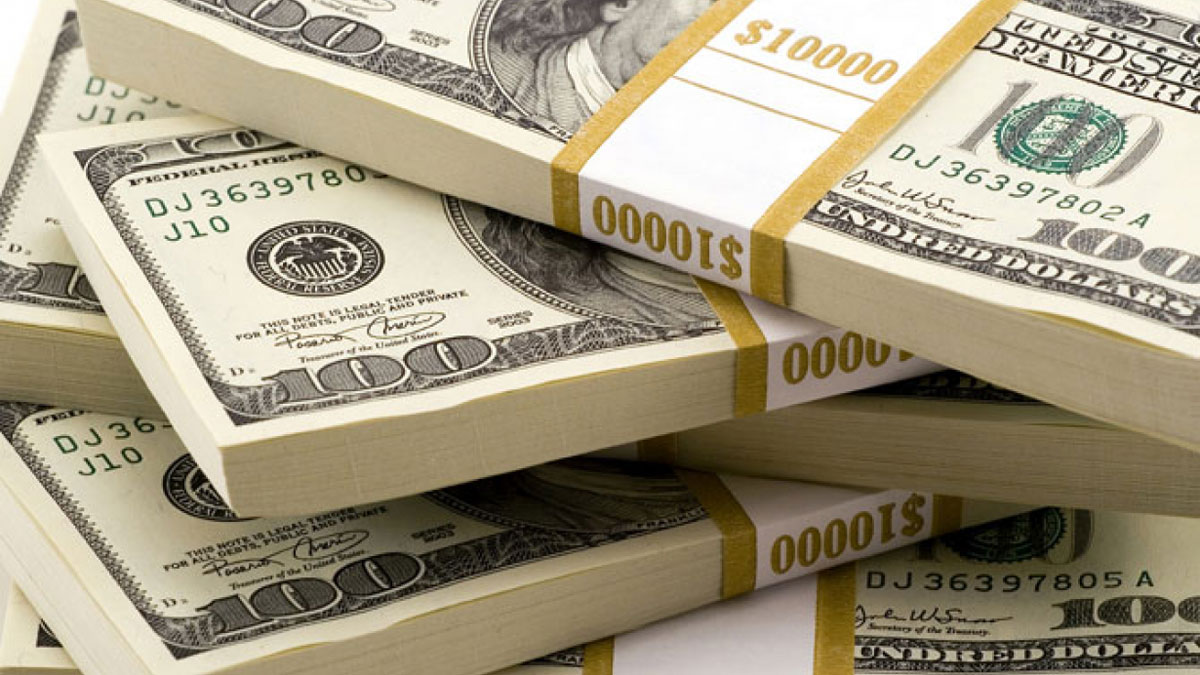 The Ministry of Finance has received the first tranche of the Extended Fund Facility (EFF) form the International Monetary Fund (IMF).
Accordingly, Secretary to the Ministry of Finance Mahinda Siriwardena confirmed that USD 333 million was received by the Ministry today (23).
He stated this during a meeting held in this regard with President Ranil Wickremesinghe and the Heads of media institutions.
Best anti-corruption law in S.Asia will be passed in Parliament this year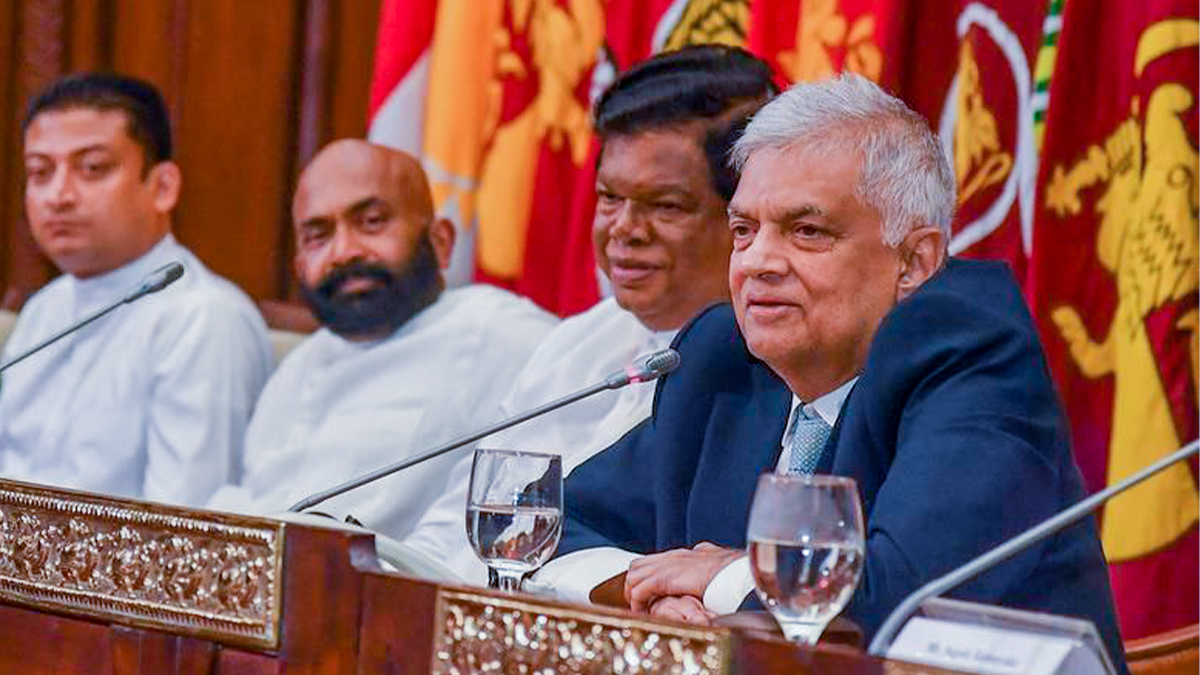 President Ranil Wickremesinghe said that the necessary steps will be taken to pass the best anti-Corruption Act in South Asia in Parliament soon.
The President revealed that the cabinet approval for the Bill has already been granted and said that he will discuss it with the Opposition representatives in the future and present it to the Parliament.
President Ranil Wickremesinghe said this during a discussion held at the Presidential Secretariat today (23) with the heads of media organizations.
President Wickremesinghe said :
"This process is very difficult. We all feel it. This is a four-year process. It will end in 2026. Those who were with me over a long period and supported these policies are now speaking against me. So is it a big thing for those who were against me to support me? We must remember one thing. We are in a difficult place now. We can't play the old games again. If we do that, we will fall again. Let's forget the old games and the past and move forward."
"We all made mistakes. At least now agree with this and support us. This money we received will be used to pay the salaries this month. It's not stealing. These were lost because of the allegations of theft. Don't spread such stories. These people who point fingers steal more than this. My salary is lower than those of you here. We need to change attitudes."
"They accused me of coming to protect thieves. But we are bringing the best anti-corruption bill in South Asia in consultation with the IMF. The opposition's shouting did not bring anything. The Minister of Justice is also discussing this with the opposition."
"We presented this to Parliament to get the support of all parties. No one can oppose this. Some new laws have also been introduced. We have taken several new steps."
"We do not want to suppress the media. I hear the most criticism from the media. I also lost the media. I am the one who removed the criminal law imposed on the media. I was the one who gave the right to know the information. Independent commissions were brought to Parliament three times. So how do I suppress the media?"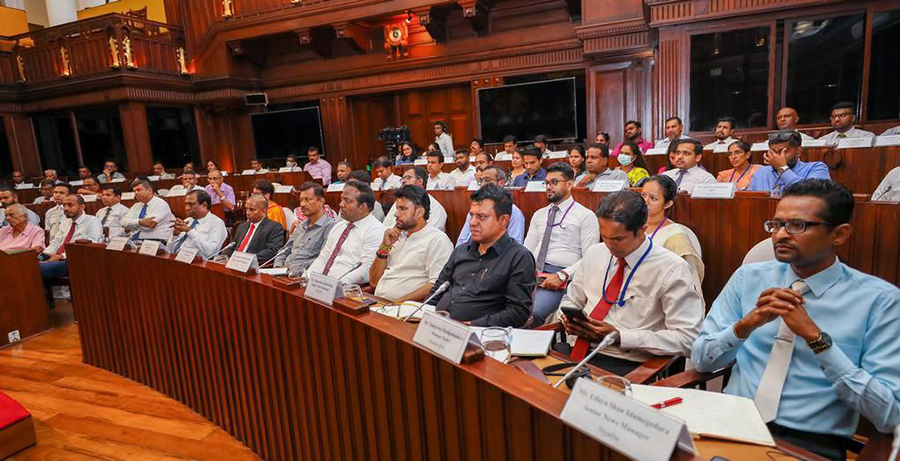 Postal voting for LG polls postponed again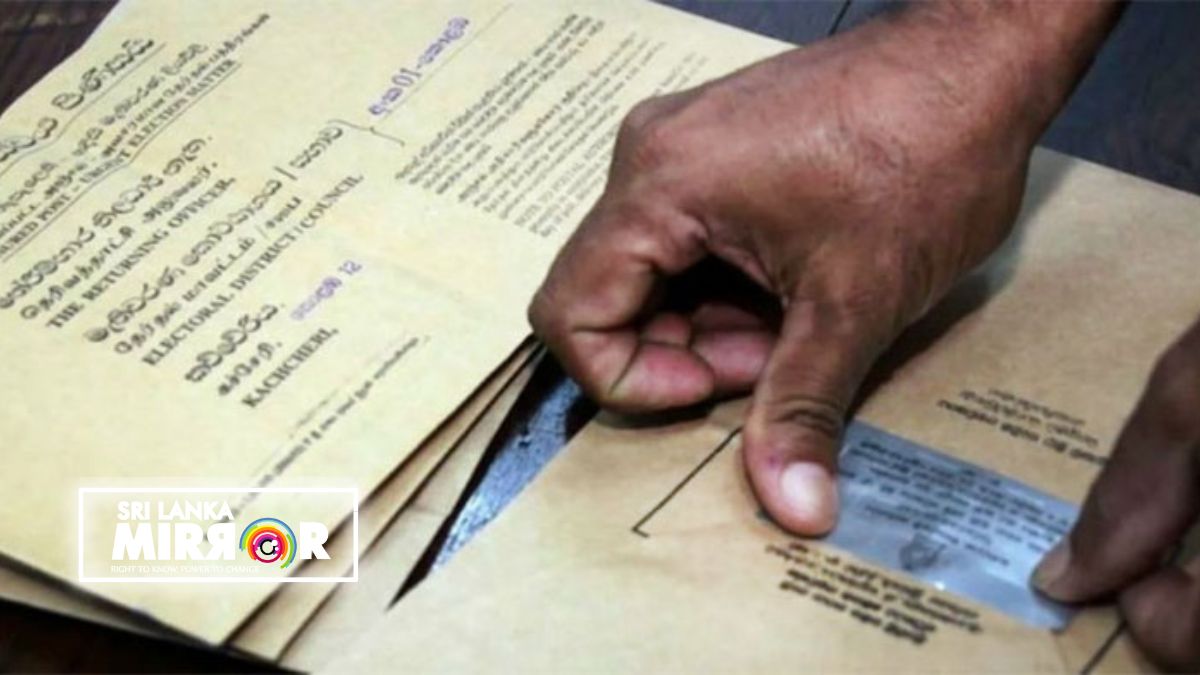 The Election Commission has informed that postal voting for Local Government elections has to be postponed for the second time and a decision on the polling date is be taken in the near future.
In a statement, the commission has announced that the postal ballots will not be marked on March 28, 29, 30, 31 and April 03 as scheduled in connection with the local government polls.
Postal voting in local government elections was initially scheduled to be held in February.
The Local Government election is scheduled to be held on April 25, 2023.
Below is the complete announcement issued by the Election Commission in this regard.