Xi encourages Chinese investments to upgrade SL's economy (Update)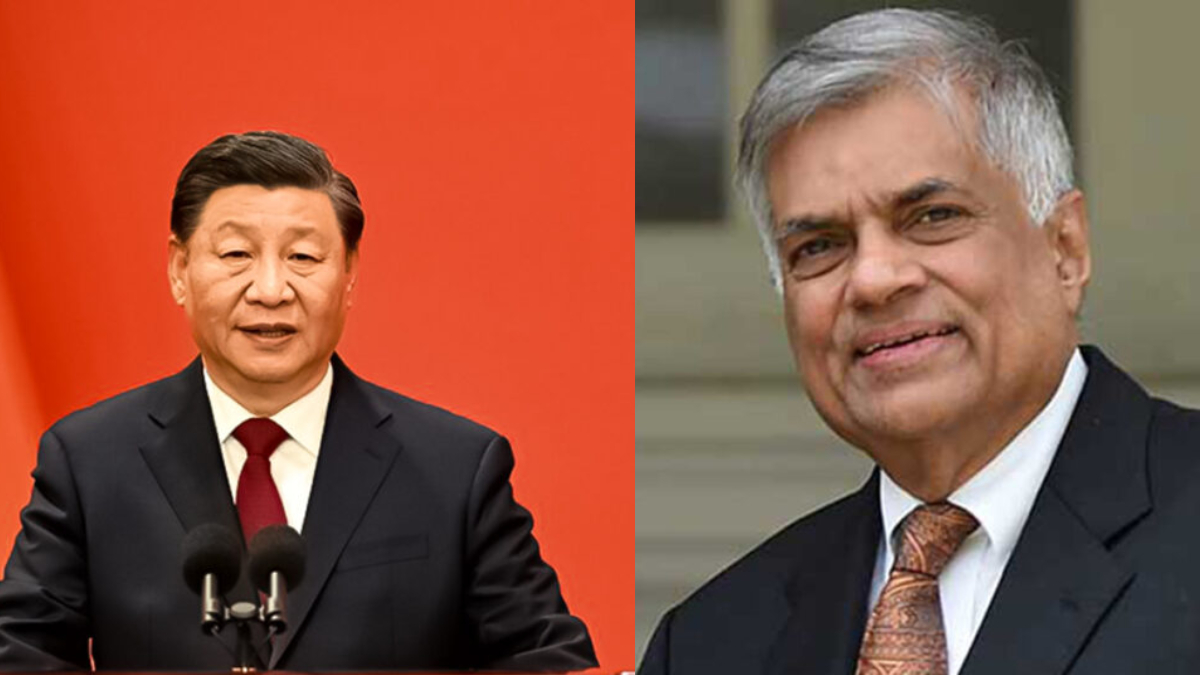 Chinese President Xi Jinping on Friday said that he encourages Chinese enterprises to invest and do business in Sri Lanka, so as to help the country transform and upgrade its economy and achieve sustainable development, Xinhua reported.
President Xi expressed these views when he met with President Ranil Wickremesinghe, who is in Beijing for the third Belt and Road Forum for International Cooperation.
Noting that Sri Lanka was one of the first countries to join the Belt and Road Initiative, Xi said China stands ready to work with Sri Lanka to jointly promote high-quality Belt and Road cooperation and push for new progress in developing China-Sri Lanka strategic cooperative partnership featuring sincere mutual assistance and lasting friendship.
China is willing to import more quality and specialty products from Sri Lanka, Xi said.
China will continue to provide assistance to Sri Lanka without any political strings attached and help the country cope with difficulties concerning its society and people's livelihood, he said, adding that China is glad to see Sri Lanka becoming a commercial center in the Indian Ocean.
The two sides should strengthen collaboration on international and regional affairs, oppose politicization of the human rights issue and bloc confrontation, and safeguard the common interests of the two countries and developing countries, Xi said.
Wickremesinghe said Sri Lanka has attached great importance to and actively participated in the Belt and Road cooperation from the very beginning and has faith in its potential and prospects.
Noting the openness of the Indian Ocean, Wickremesinghe said Sri Lanka is willing to enhance communication with China in regional affairs and promote solidarity and cooperation among developing countries.
Senior Chinese officials Cai Qi and Wang Yi attended the meeting.
————————————–
(Previous News : October 20, 2023 8.37am)
President calls on Chinese President
An official meeting between President Ranil Wickremesinghe, who is on a four-day official visit to China, and Chinese President Xi Jinping took place a short while ago.
Finalize on plantation workers' wage before Dec. 31 – President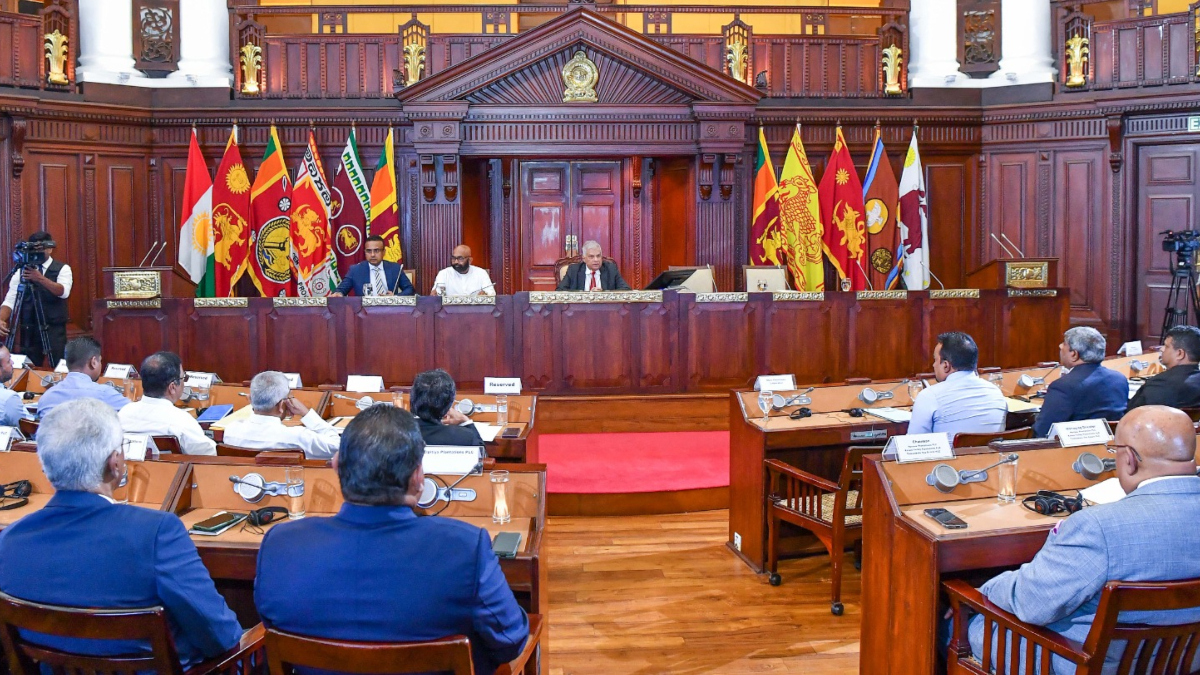 President Ranil Wickremesinghe advised the leaders of plantation companies to engage in a collective agreement concerning the wage hike for plantation workers, aiming for a minimum of Rs. 1700, as per their request.
Alternatively, they were urged to reach a consensus on the increased wage amount before December 31st.

This guidance was imparted during a discussion held at the Presidential Secretariat this morning (08), where the President met with the heads of plantation companies. The purpose of the meeting was to explore how regional plantation companies could align their programs with the agricultural modernization initiative outlined in this year's budget.
The conversation also delved into the program designed to grant land rights to plantation workers. President Ranil Wickremesinghe expressed his intention to establish committees for future work, proposing one committee to address the housing needs of plantation workers and another to represent the interests of both workers and plantation companies.
Emphasizing his confidence in an export-oriented economy for the country's economic development, President Wickremesinghe stressed the collective contribution needed to ensure the success of the agricultural modernization program. He highlighted the growing demand for food due to the increasing population of Asian countries and urged the country's export economy to prepare for this reality.
The event, attended by Minister of Labour and Foreign Employment Promotion Mr. Manusha Nanayakkara, Minister of State for Finance Mr. Ranjith Siyambalapitiya, Secretary to the President Mr. Saman Ekanayake, Senior Advisor to the President on Economic Affairs Dr. R.H.S. Samaratunga, and numerous representatives from local plantation companies, also discussed various aspects of the proposed initiatives.
(President's Media Division)
China hands over 100 egg incubators to SL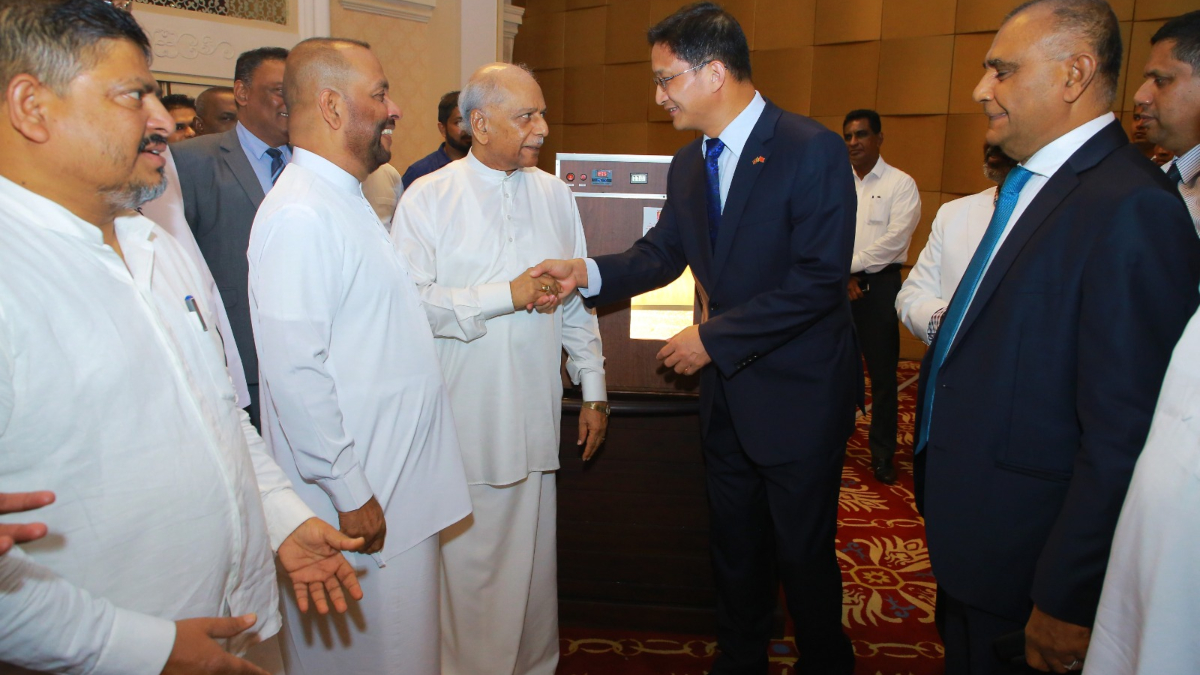 With the objective of strengthening the rural economy and empowering small scale poultry farm owners, 100 egg incubators were distributed today (Nov. 08) under the patronage of Prime Minister Dinesh Gunawardena at the Temple Trees.
According to a request made by the Prime Minister during his visit to China's Yunnan Province, the Chinese Ambassador – Mr. Qi Zhenhong handed over 100 incubators to the Prime Minister and these machines were distributed all over the island by the Hadabima Authority of the Ministry of Agriculture.
The Chinese Ambassador who participated in this event, said that as a special friend, China will always fully support the program of Prime Minister Dinesh Gunawardena to improve the lives of the rural people in Sri Lanka.
Agriculture Minister Mahinda Amaraweera, Fisheries Minister Douglas Devananda, State Ministers D. B. Herath, Janaka Vakkumbura, Kader Mastan, Sivanesathurai Chandrakanthan, Chamal Rajapaksa and other District Coordinating Committee Chairmen, Secretary to the Ministry of Public Administration Ranjith Ashoka, Hadabima Authority Chairman Sarath Chandrasiri Vithana and others joined the event.
(Pics : Prime Minister's Media Unit)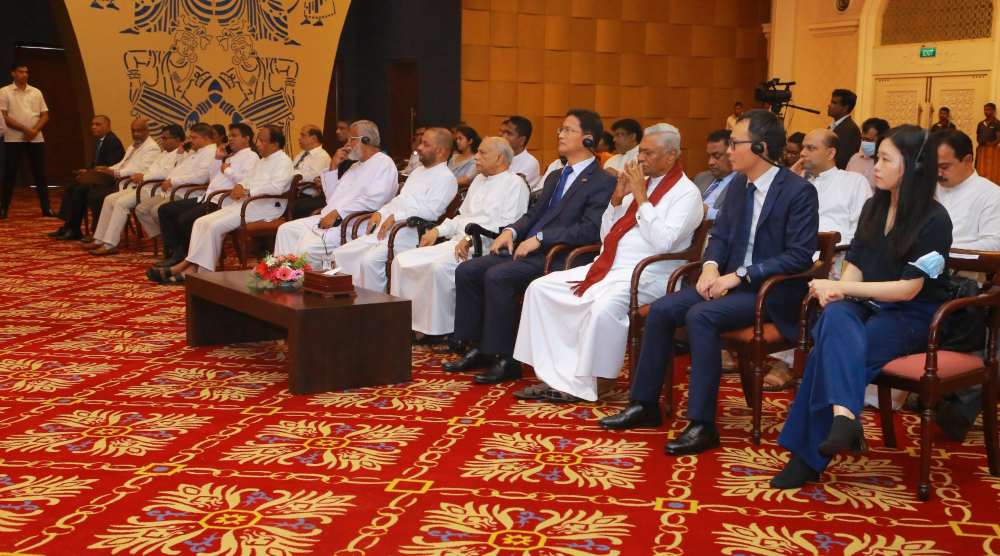 Independent Commission for Truth, Unity & Reconciliation to be established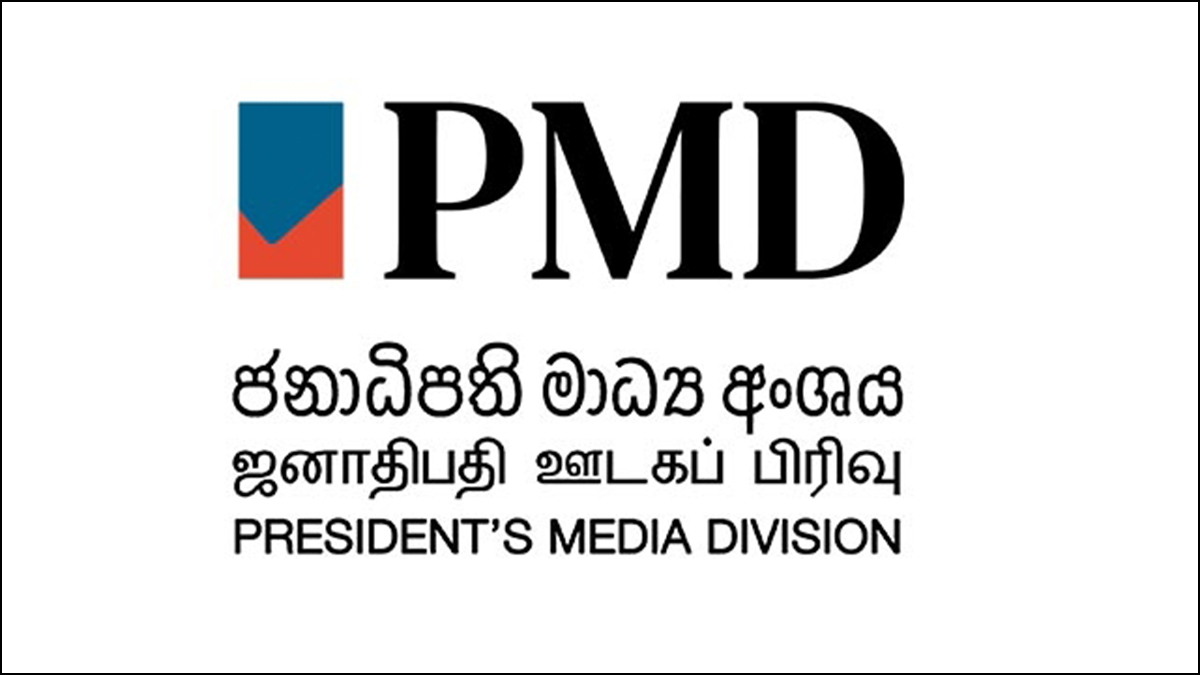 In a historic step towards transitional justice and post-conflict reconciliation, the Government of Sri Lanka has decided to establish an independent Commission for Truth, Unity and Reconciliation.
This proposed Commission will be established through an Act of Parliament, currently in the drafting process as a concept paper in consultation with relevant stakeholders. The concept paper, used to prepare the final draft of the Bill for Parliament, will soon be available for comments to ensure an inclusive process in developing legislation that strengthens and safeguards national unity through truth, transitional justice, reconciliation, reparation and social cohesion.

A key objective of this process is to establish the truth regarding post-conflict grievances of Sri Lankan citizens, facilitating reconciliation, reparation and sustainable peace. The proposed Commission acknowledges every Sri Lankan's inalienable right to ascertain the truth, a pivotal aspect for individuals and communities to heal from past conflicts.
Additionally, the Commission aims to ensure and strengthen national unity, peace, the rule of law, coexistence, equality, tolerance, respect for diversity and reconciliation among the people of Sri Lanka. This commitment extends to preventing any recurrence of disharmony and future conflict between the multi-ethnic and diverse communities.
The Commission is expected to review, consider and facilitate the implementation of recommendations made by past Commissions related to Sri Lanka's post-conflict reconciliation efforts, including the Lessons Learnt and Reconciliation Commission (LLRC). Findings from the Consultation Task Force on Reconciliation Mechanisms, established in 2006 by the Government of Sri Lanka, will also be considered.
The Government of Sri Lanka is committed to ensuring that the proposed independent Commission acts impartially, free from any political influence. With a victim-centric ethos, the proposed Commission will be a sanctuary for voices to be heard, pain to be acknowledged and dignity to be reclaimed, providing a closure to victims and paving the path for national unity and social cohesion.
Pending the enactment of the proposed new law, the Government has initiated the establishment of an interim body, the Interim Secretariat for Truth and Reconciliation Mechanism (ISTRM). The ISTRM is working to build the necessary legal and policy framework, operational procedures and guidelines for the Commission. The objective of the ISTRM is to lay the foundation for a home-grown solution for truth, reconciliation and national unity. The ISTRM is currently engaging with the public and stakeholders to ensure the Commission is built with their participation and consultation, shaping this transformative mechanism and ultimately paving the way for sustainable peace and national unity.
(President's media Division)