President, Japan FM hold talks on LRT, East Terminal, Central Highway & BIA expansion (Pics)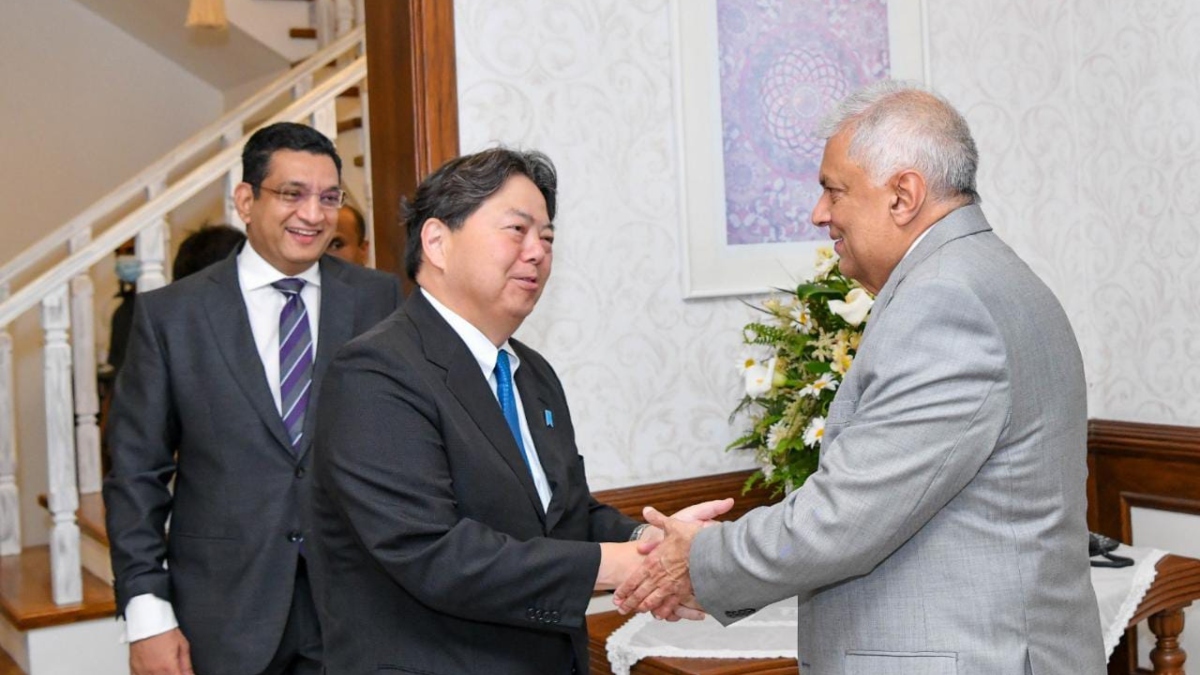 Visiting Minister of Foreign Affairs of Japan Yoshimasa Hayashi has paid a courtesy call on President Ranil Wickremesinghe in Colombo a short while ago.
During the meeting, the two dignitaries engaged in discussions concerning the bilateral relationship between Japan and Sri Lanka, with a mutual commitment to further strengthen their traditionally robust ties.
President Wickremesinghe expressed his gratitude to the Japanese Government for its support in the debt restructuring process and shared details of French President Emmanuel Macron's offer, aiming to play a pivotal role in enhancing the common platform for debt restructuring and expediting the process.
Another significant aspect of their talks revolved around key areas of cooperation, namely the Light Rail Transit (LRT), the East Terminal, the Kandy Development Plan, Central Highway, and the expansion of the Bandaranaike International Airport.
Both parties expressed the importance of expediting the implementation of these projects.
Additionally, they delved into bilateral, regional, and global issues, emphasizing their shared commitment to maintaining the region as a peaceful and stable area.
President Wickremesinghe also highlighted the investment opportunities in Sri Lanka's high-tech industries, envisioning a transformation from a labour market-oriented economy to one that caters to cutting-edge technological advancements.
This strategic move is expected to present significant prospects for Japanese investors.
The high-level meeting took place in Colombo this morning.
Foreign Minister Yoshimasa Hayashi arrived in Sri Lanka on a two-day official visit last night.
The Japanese Foreign Minister was received by State Minister of Foreign Affairs Tharaka Balasuriya at the Bandaranaike International Airport.
During his stay, Foreign Minister Yoshimasa Hayashi will also hold discussions with Prime Minister Dinesh Gunawardena and Minister of Foreign Affairs Ali Sabry.
The Ministry of Foreign Affairs said in a statement that Minister of Foreign Affairs of Japan Yoshimasa Hayashi is being accompanied by Senior Foreign Policy Coordinator MURAKAMI Manabu, Director General Southeast and Southwest Asian Affairs ARIMA Yutaka, Director General International Cooperation ENDO Kazuya, Deputy Press Secretary OKANO Yukiko from the Ministry of Foreign Affairs, Japan and a 22 – member delegation consisting of officials of the Ministry of Foreign Affairs of Japan.
The delegation will discuss the on-going debt restructuring process and also development projects which were discussed during Ranil President Wickremesinghe's visit to Japan in May.
The delegation will also visit one of the Japanese Official Development Assistance (ODA) sites in Sri Lanka.
This is also the first ministerial visit to Colombo from a Japanese delegation since 2019.
(NewsRadio)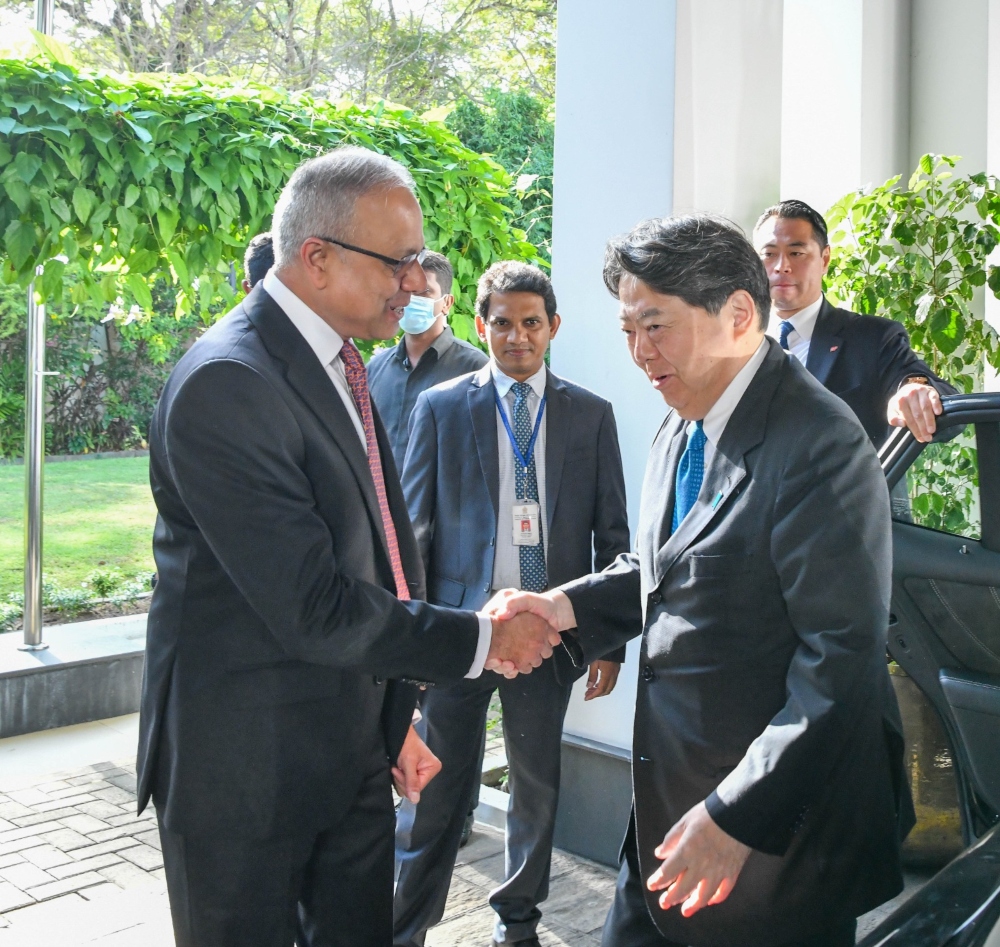 Number of rabies deaths on the rise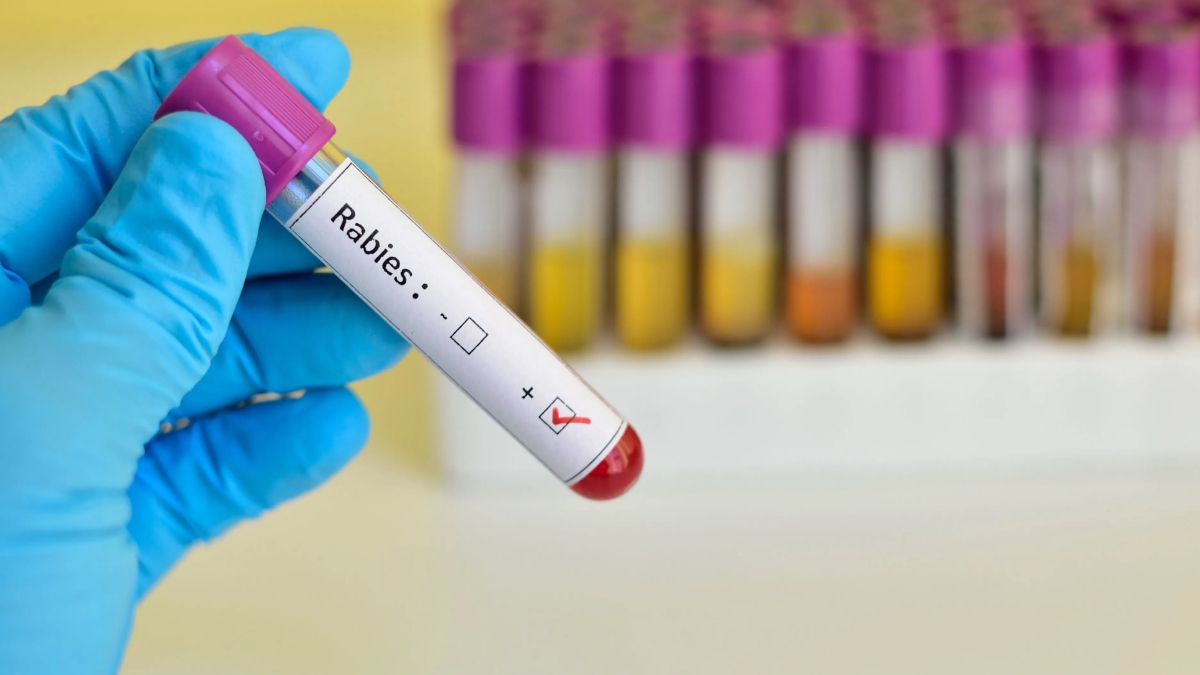 The Ministry of Health said that the number of people who have died from rabies has increased in the last few years.
Dr. Heshan Guruge, medical officer of the Anti-Rabies Division, said that the lack of knowledge about rabies as well as the bites of animals other than dogs have led to the increase in these deaths.
Dr. Guruge expressed these views while attending a discussion held yesterday (20) at the Health Promotion Bureau in conjunction with the World Rabies Day on September 28.
"When studying the human deaths that happened in the last few years due to rabies, we can see that a number of animals other than dogs have bit them. In some cases, it is not even possible to know who the animal is. Several people who had passed out after being drunk had been bitten by some animal. After a few days, the symptoms of rabies develop. Several such incidents were reported in the last two or three years. Proper first aid should be given in case of any animal bite. Wash the wound with soap and water. If you have alcohol at home, an iodine solution like betadine, surgical spirit, or an antiseptic liquid like hydrogen peroxide, you can use it. Then go to a hospital. If we do this, we can eliminate rabies from Sri Lanka," he said.
Don't get closer to new pets for two weeks

Meanwhile, Dr. Athula Liyanapathirana, community specialist of the Epidemiology Unit, said that 12 people have died due to rabies in 2023 so far.
He said that there is a risk of contracting rabies from the bites of all mammals.
The Anti-rabies Unit said that 25 to 30 people die from rabies every year.
The Epidemiology Unit requested the people not to get closer to pets such as dogs and cats for 14 days after bringing them home.
Arrangements should be made to vaccine the dogs against rabies before a period of four weeks has passed.
When bitten by a dog, the area should be washed and cleaned with soap for ten minutes, and after that it is important to seek medical treatment immediately.
Danushka Gunathilaka's trial concludes: verdict on 28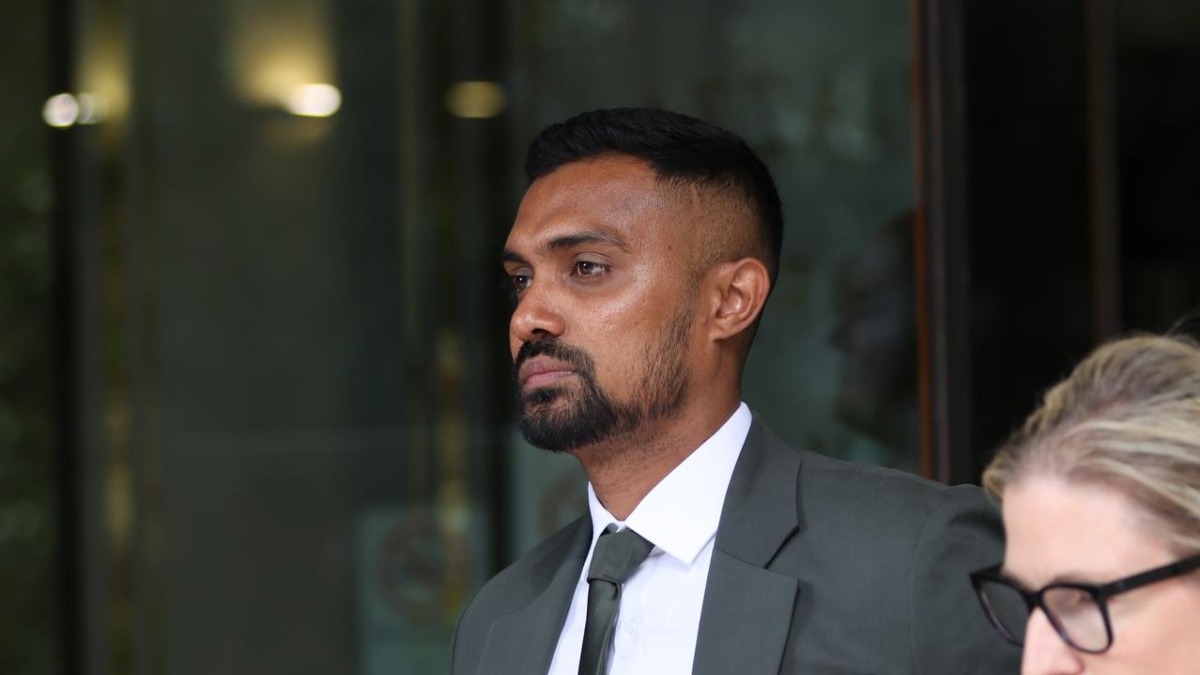 The trial against Sri Lankan cricketer Danushka Gunathilaka has been concluded.
The final hearing was held before Judge Sarah Huggett at the Downing Center District Court in Sydney, Australia today.
Accordingly, the Judge has informed that the verdict of the trial will be delivered next Thursday (28).
Nishantha Muthuhettigama re-remanded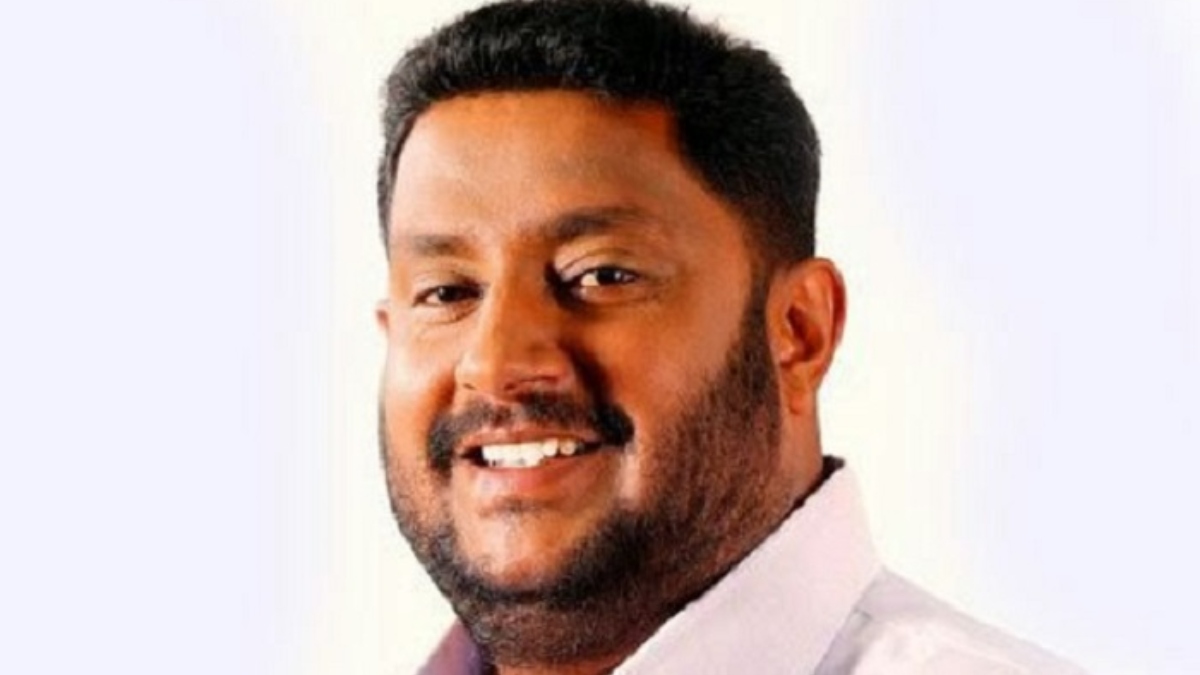 Former MP Nishantha Muthuhettigama has been ordered to be further remanded until September 27 by the Galle Magistrate's Court.
He has been accused of illegally assembling a jeep.