President of CPAFFC arrives in SL (Pics)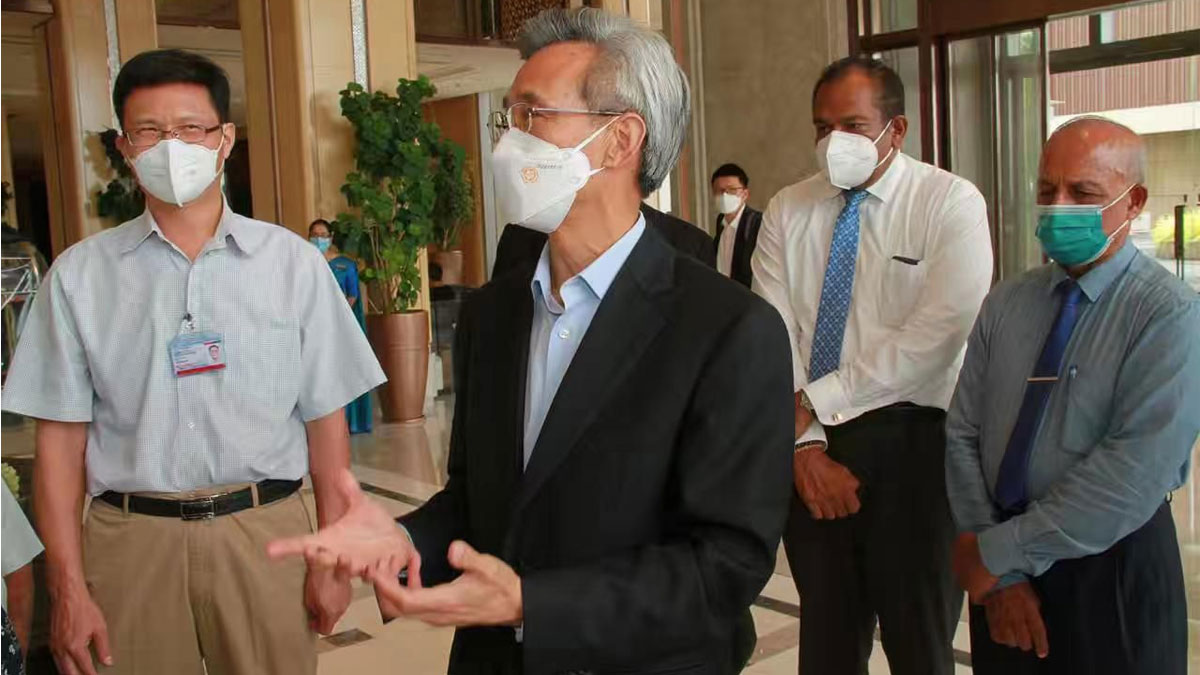 President of the Chinese People's Association for Friendship with Foreign Countries (CPAFFC) – Mr. Lin Songtian has arrived in Sri Lanka for a 04-day tour.
He was warmly received by the Sri Lanka – China Friendship societies at the Shangri-La hotel today (12) and is expected to deliver a special speech next Tuesday (15).
Mr. Lin Songtian (62) entered China's foreign service in 1986, and had rich working experience in the Foreign Ministry of China as Deputy Director General of Personnel (2007-2008), DG of Foreign Affairs Management (2010-2014) and DG of African Affairs (2014-2017).
He was posted at Chinese missions in Saudi Arabia (1989-1993) and Zambia (1999-2003) before being appointed as Chinese Ambassador to Liberia (2003-2007), Malawi (2008-2010) and South Africa (2017-2020).
Since 2020, he has been the President of the CPAFFC.
The Chinese People's Association for Friendship with Foreign Countries (CPAFFC) is a national people's organization engaged in people-to-people diplomacy of the People's Republic of China. The aims of the Association are to enhance people's friendship, further international cooperation, safeguard world peace and promote common development. On behalf of the Chinese people, it makes friends and deepens friendship in the international community and various countries around the world, lays and expands the social basis of friendly relations between China and other countries, and works for the cause of human progress and solidarity. It implements China's independent foreign policy of peace, observing the Five Principles of Peaceful Coexistence, while carrying out all-directional, multi-level and broad-area people-to-people friendship work to serve the great cause of China's peaceful development and reunification and contribute to the building of a harmonious world of lasting peace and common prosperity. In launching its activities, it has support from the government and assistance from all sectors of the society. It has set up 46 China-regional or China-national friendship organizations and established relationships of friendly cooperation with nearly 413 nongovernment organizations and institutions in 157 countries.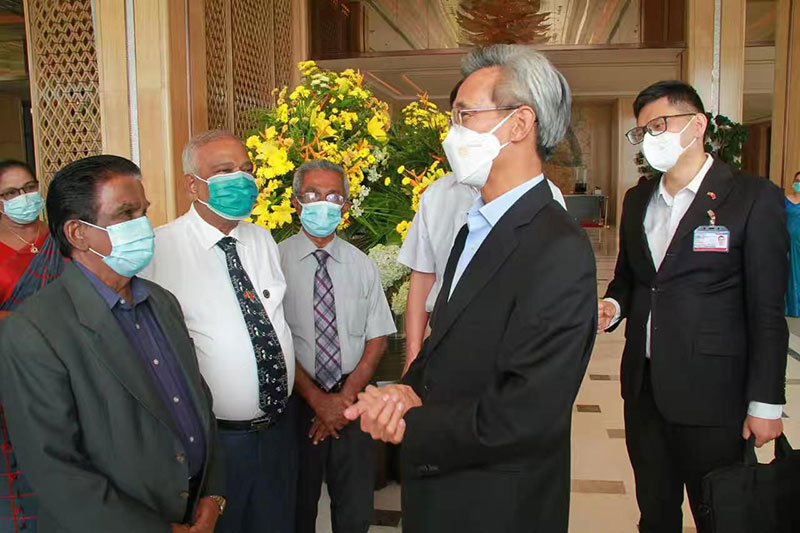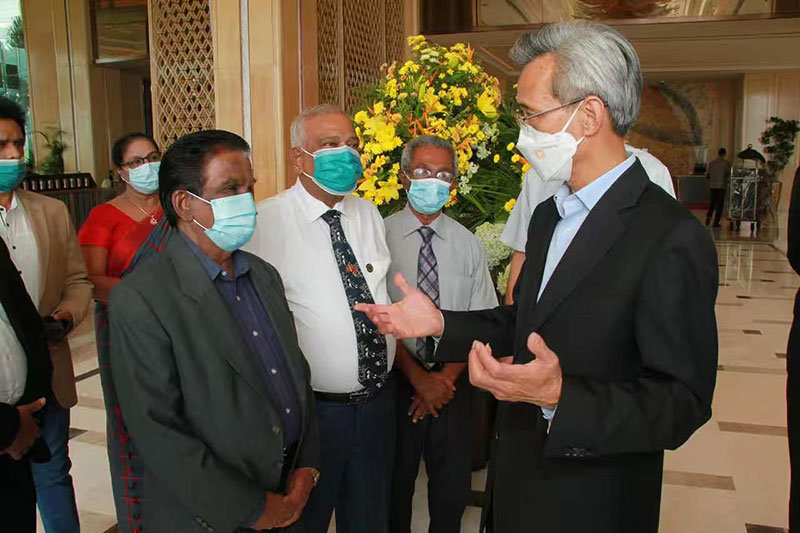 CMC's receivable income exceeds Rs.6,200mn in 2022!
The receivable income of the Colombo Municipal Council (CMC) for the year 2022 was Rs.6,280.50 million, it was revealed during the Committee on Public Accounts (COPA) meeting.
This was revealed when the COPA met in Parliament on June 06 under the chairmanship of State Minister Lasantha Alagiyawanna to examine the Auditor General's reports and current performance of the Colombo Municipal Council for the years 2020/2021.
The CMC's total receivable income of the year 2021 is Rs.5,835.6 million, Rs.5,386.4 million in 2022 and Rs.4,481.5 million in 2019. It was found that these arrears are in the form of assessment tax, rent and other taxes.
Accordingly, the officials who were present pointed out that they are making arrangements to acquire the properties where the taxes are in arrears.
They said that there are issues related to the identification of the owners of certain properties, and that there is also a shortage of CMC officials available to look into these matters.
The COPA member MPs pointed out that assessment numbers have been given for unauthorized constructions as well.
Accordingly, the committee recommended that a programme should be prepared with specific dates to recover the arrears and a full report should be submitted to the COPA by July 06, 2023.
It was also revealed that the private companies contracted to collect parking fees have continued to default on the monthly rent due to the CMC and the amount of arrears to be collected from 38 companies as at December 31, 2021, was Rs. 265 million.
Parliament SOC recommends not to privatise SLT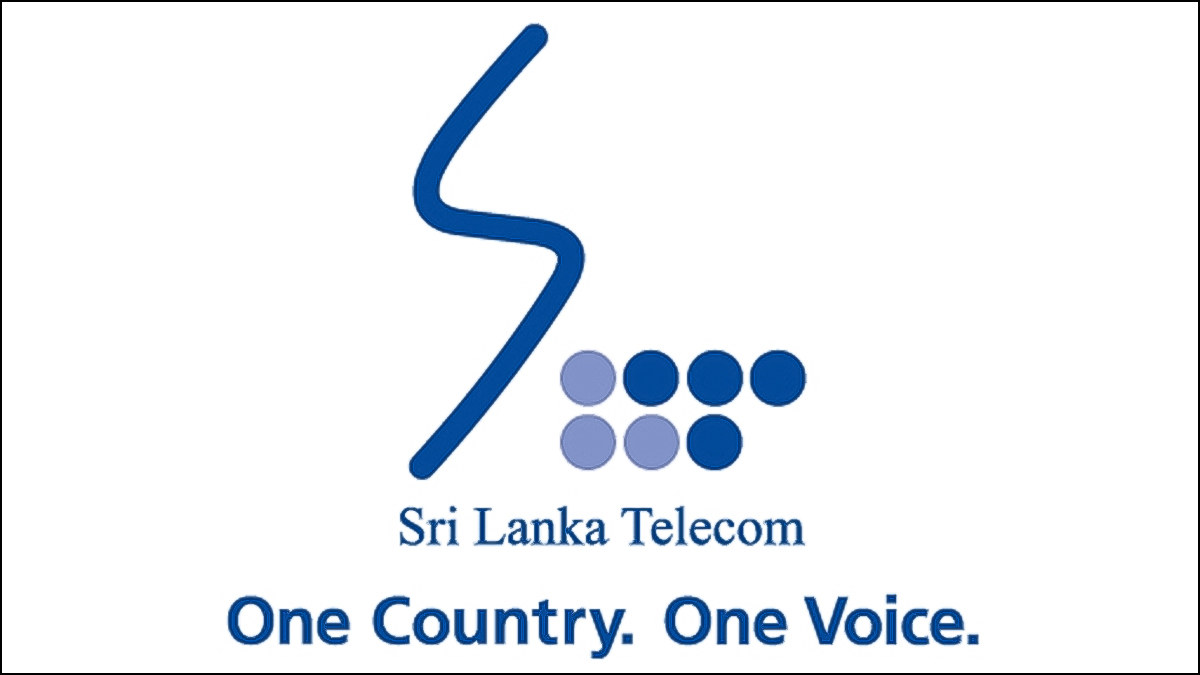 The Sectoral Oversight Committee (SOC) on National Security has said that it does not recommend the privatisation of Sri Lanka Telecom (SLT).
This was stated in a report issued by the SOC on National Security headed by MP Sarath Weerasekera.
The report said that matters sensitive to national security can be exposed through the privatisation of SLT.
Fonseka resigns from SOC on National Security
Field Marshal Sarath Fonseka has resigned from the Sectoral Oversight Committee (SOC) on National Security, Deputy Speaker Ajith Rajapakshe announced in Parliament today (09).
He said MP Rauff Hakeem has been appointed to the vacant position instead.