Prison time was the best time of my life: Priyamali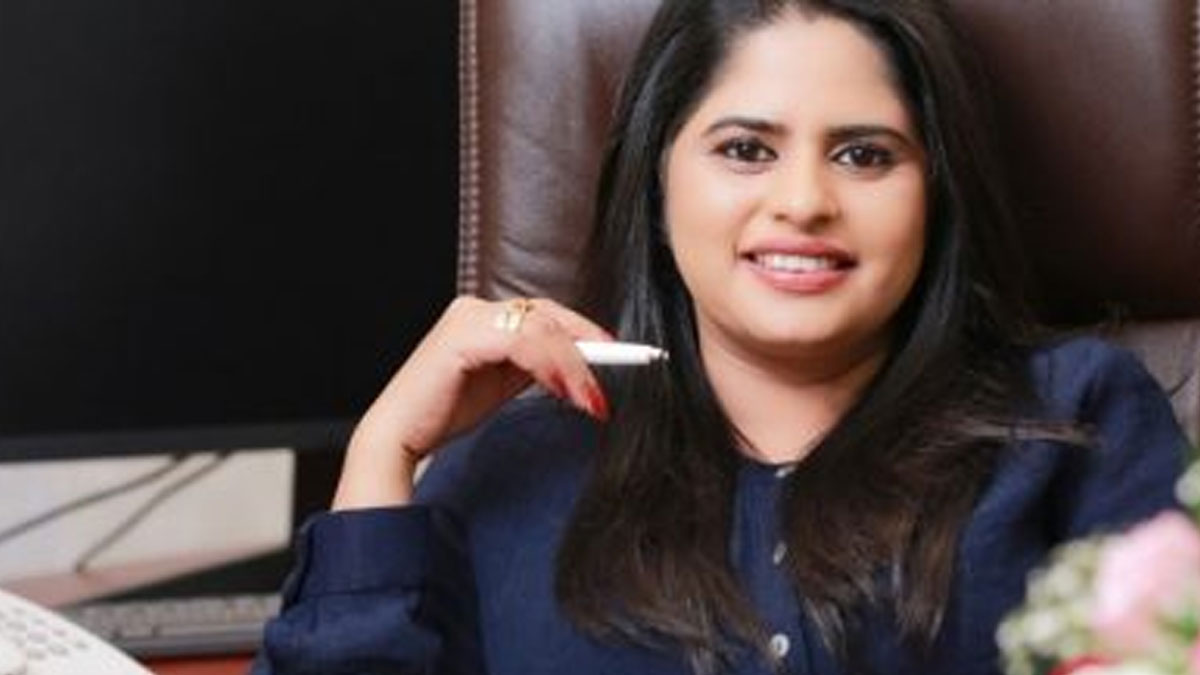 Thico Group Owner Thilini Priyamali yesterday (27) said the time she spent in the prison was the best time of her life.
Though she was in remand custody on charges of financial fraud, she said it has not made an impact on her future.
Priyamali, who was released on bail by the court 10 days ago, had to remain in prison until yesterday (27) since she was unable to fulfill her bail conditions.
As the sureties of the suspect Priyamali, her parents, husband and the members of the staff had come to the Colombo Fort Magistrate's Court and signed the documents.
Priyamali was brought to the Court last morning by the prison officials, and she also signed the relevant documents. She was taken back to the prison to get her signature on several other documents.
After fulfilling all the bail conditions, Priyamali left the prison at around 5.15 pm in a white car.
When Priyamali got down from the car near the exit gate of the prison, the employees of Thico Group including Surangi Kodithuwakku, who is said to be a media specialist, were present to welcome her. They warmly welcomed Priyamali with a flower bouquet and hugs.
Speaking to the media outside the prison, Priyamali said she is doing well and was very relaxed and healthy inside the prison.
"I am out on bail today on charges of money laundering. As far as I know, there are many such cases in Sri Lanka. Many people are released on bail in similar cases. Many cases are being heard in courts. I also had a similar case but I don't know why only I was given such publicity. The media reported information about me for two and a half months. Media institutions already made me an offender when a court case was still being heard. I'm released on bail but not yet been released from the case. Therefore, I have no right to talk about a pending court case," she said.
Victoria Nuland to visit Sri Lanka next week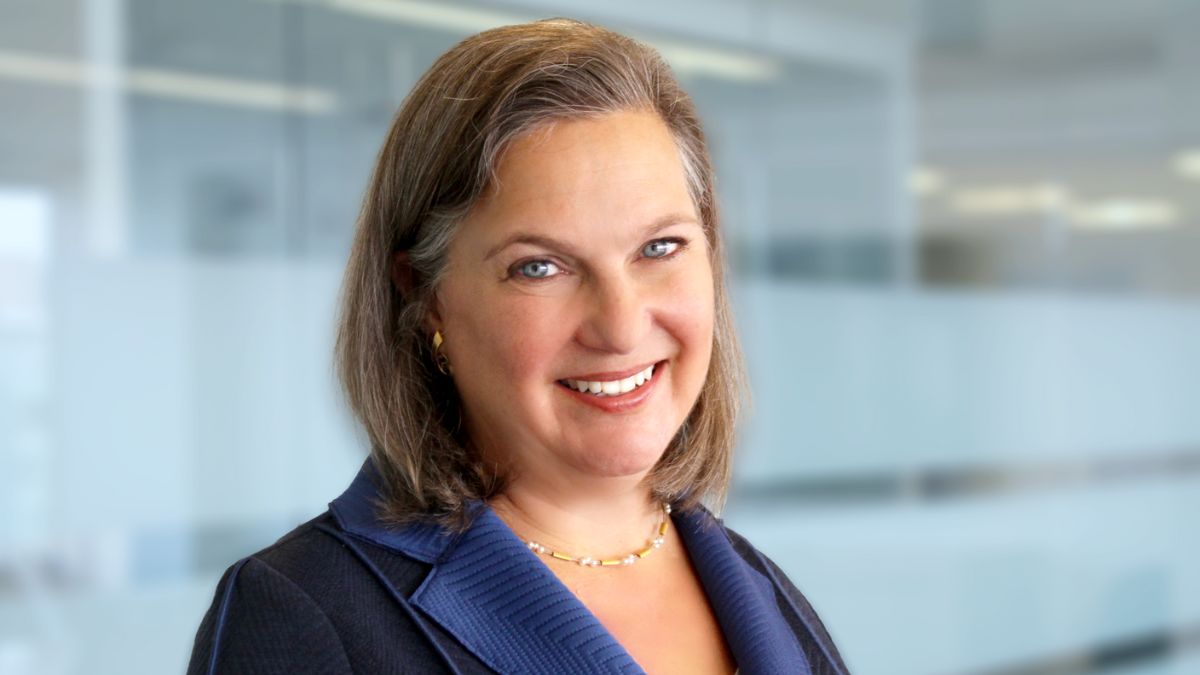 The United States Under Secretary of State for Political Affairs Victoria Nuland will undertake an official visit to Sri Lanka, next week.
During her visit to Sri Lanka, Under Secretary Nuland will mark the 75th anniversary of U.S.-Sri Lanka relations which coincides with Sri Lanka's 75th anniversary of Independence.
The American Embassy in Sri Lanka says this in a statement.
Full statement is below.
U.S. Under Secretary of State for Political Affairs Victoria Nuland Travels to Colombo for Bilateral U.S.-Sri Lanka Talks
United States Under Secretary of State for Political Affairs Victoria Nuland arrived in Colombo with an interagency delegation for meetings with the Government of Sri Lanka, as well as business and civil society leaders. Other senior members of the interagency delegation include Assistant Secretary of State for South and Central Asian Affairs Donald Lu, and Principal Deputy Assistant Secretary of Defense for Indo-Pacific Security Affairs Amanda Dory.
Under Secretary Nuland and Minister of Foreign Affairs Prof. Gamini Lakshman Peiris will co-chair the 4th U.S.-Sri Lanka Partnership Dialogue which will address strengthening democratic institutions, human rights, sustainable economic development, mitigating climate change, deepening trade and investment ties, regional security, and educational cooperation.
Under Secretary Nuland, Ambassador Chung, and the U.S. delegation will meet with Sri Lankan President Gotabaya Rajapaksa to discuss the challenges posed by the global pandemic and ways to strengthen the U.S.-Sri Lankan partnership.
Under Secretary Nuland and the U.S. delegation will also meet with representatives of civil society and the
Public urged to inform of unauthorized power outages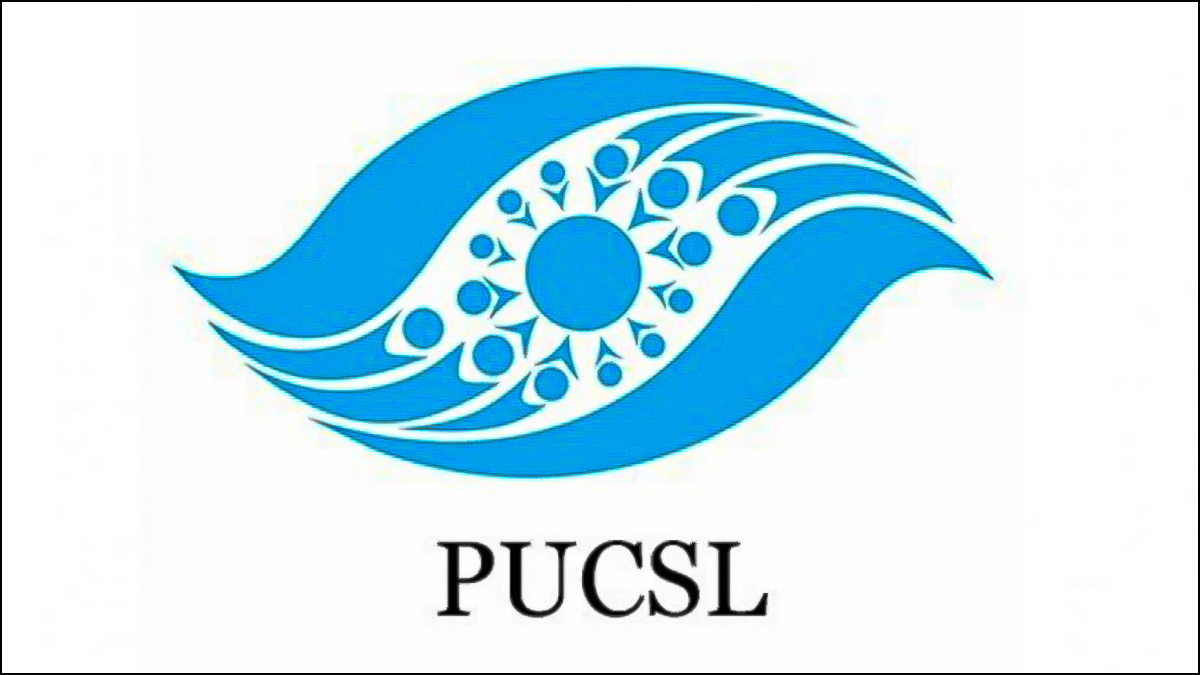 General Public and electricity consumers requested to inform the Public Utilities Commission of Sri Lanka (PUCSL) in writing of any unauthorized power outages imposed by the Ceylon Electricity Board (CEB).
Speaker endorses certificate on 2 Bills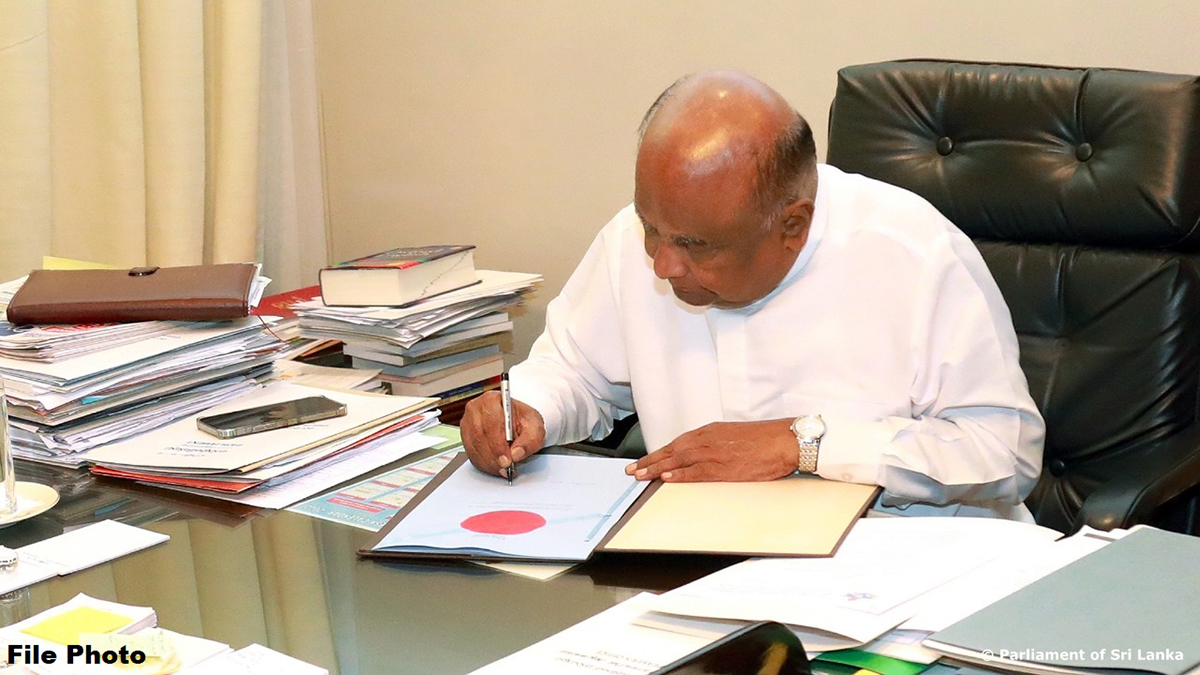 Speaker Mahinda Yapa Abeywardena endorsed the certificate recently (24) on the Regulation of Election Expenditure Bill and the Bureau of Rehabilitation Bill which were debated and passed in Parliament recently.
Accordingly, these bills come into force as the Bureau of Rehabilitation Act No. 2 of 2023 and the Regulation of Election Expenditure Act No. 3 of 2023.