Rear Admiral Jayantha Kularatne appointed as Navy Chief of Staff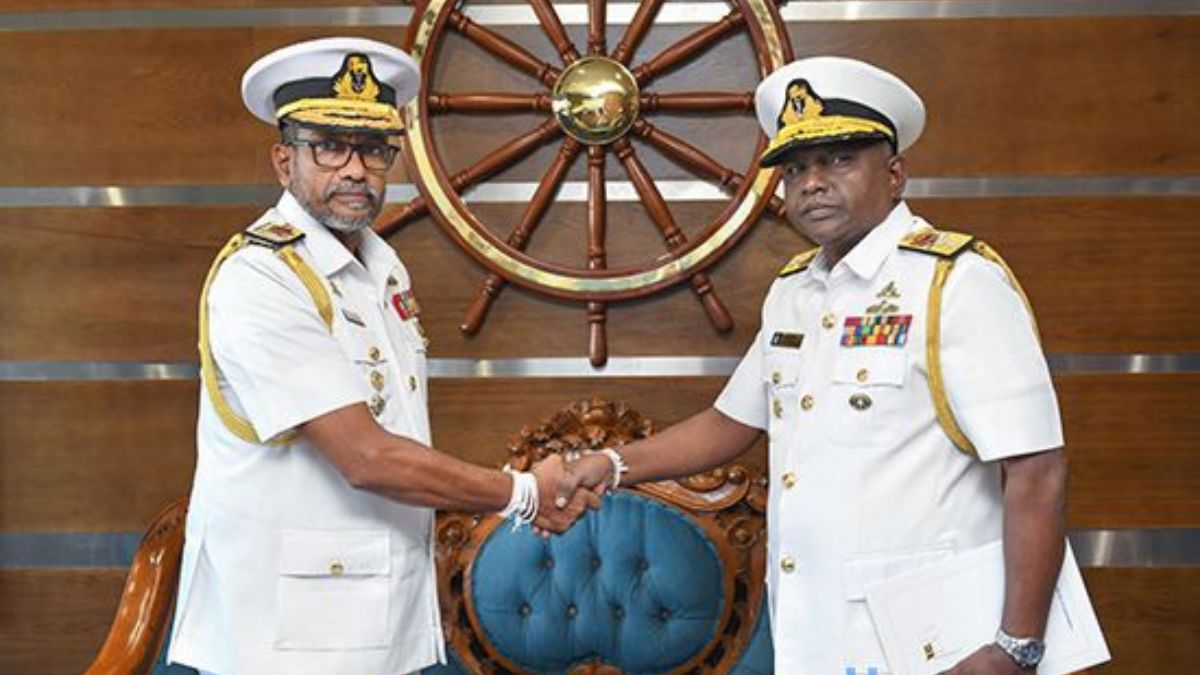 President Ranil Wickremesinghe has appointed Rear Admiral Jayantha Kularatne as the Chief of Staff of Sri Lanka Navy effective from 23rd December 2022.
Commander of the Navy, Vice Admiral Priyantha Perera formally handed over the letter of appointment in this regard to Rear Admiral Jayantha Kularatne at the Navy Headquarters today (Jan. 03) and expressed his best wishes to the newly appointed Chief of Staff.
Rear Admiral Jayantha Kularatne is a proud product of Mahanama College, Colombo. He has amply exhibited excellence in curricular and extracurricular activities during his school days as a college senior prefect, member of school cadet platoon as well as an athlete. He joined the Sri Lanka Navy in 1987 as an Officer Cadet of 16th intake, in the Executive branch. On successful completion of his basic training from the Naval and Maritime Academy, Trincomalee, he was commissioned as a Sub Lieutenant on 15th June 1989. The senior officer completed his Sub Lieutenant Technical Course at the Naval and Maritime Academy in 1990 and specialized in Long Navigation and Directions at the Navigation and Operations School, Pakistan Navy in 1999. Progressing steadily in his career, the senior officer was elevated to the rank of Rear Admiral on 07th August 2020.
He has successfully completed the Naval Command and Staff Course from the Defence Services Staff College, Wellington in India in 2004/2005. He holds a Master's Degree in the Defence and Strategic Studies from the University of Madras in India and also has a Master's in Maritime Policy from the University of Wollongong, Australia in the year 2017. In addition, the senior officer has completed a Diploma in Conflict Resolution at the Bandaranaike Centre for International Studies in Colombo.
He has been awarded the Rana Soora Padakkama (RSP), a gallantry medal, twice for his conspicuous bravery. He has also been awarded the Uththama Sewa Padakkama (USP), for his unblemished character and devotion to the duty. In addition, Rear Admiral Jayantha Kularatne has been issued 03 Letters of Commendation by Commanders of the Navy for outstanding performance of the duty and exceptional contributions to the naval service.
Rear Admiral Jayantha Kularatne has had the privilege of commanding various Fast Attack Craft, Ships and Establishments in the Sri Lanka Navy. Among some of the other appointments he held; Director Naval Administration, Commodore Sea Training, Head of Naval Research Wing, Director Naval Training, Naval Officer in Charge (Trincomalee-South), Deputy Area Commander Eastern Naval Area and Port Facility Security Officer – Trincomalee, Director Naval Welfare, Director General Services, Director General Training and Commander Northwestern Naval Command stood prominent. Prior to his appointment as Chief of Staff of the Sri Lanka Navy, the officer served in the Eastern Naval Command as the Deputy Chief of Staff and Commander Eastern Naval Area.
Rear Admiral Jayantha Kularatne has also been awarded the 'Shasanabhiwurdidayaka Deshamanya' title from the Amarapura Maha Sangha Sabha for his contribution to the promotion of Buddhism.
Rear Admiral Jayantha Kularatne is married to Mrs Udeni Kularatne and they are blessed with a son Asel Kularatne.
Natasha remanded (Update)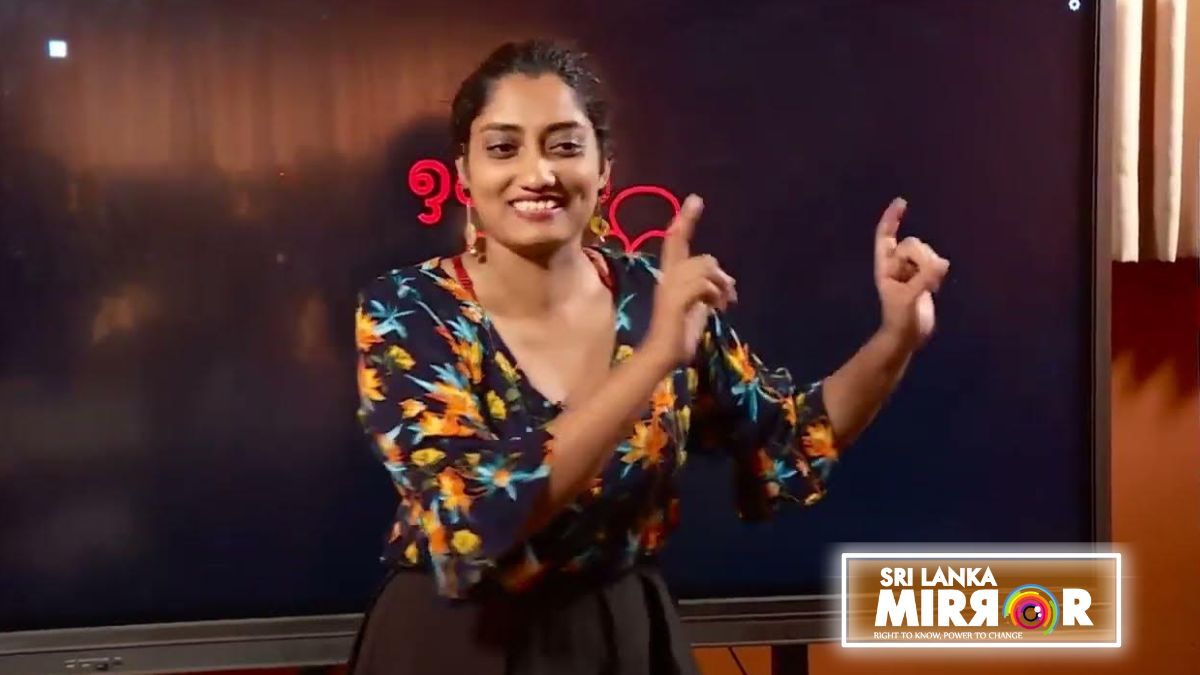 Stand up comedian – Natasha Edirisooriya, who was arrested at the Bandaranaike International Airport earlier today (28), has been remanded until June 07.
She was produced before the Colombo Fort Magistrate today by the CID.
————
(Previous Update at  01:54 am May 28, 2023)
Nathasha Edirisooriya arrested at BIA
Stand-up comedian Nathasha Edirisooriya, who made some controversial statements against Buddhism at a recent event held in Colombo, has been arrested.
The police said that she was arrested when she arrived at the Katunayake airport to leave the country.
She has been arrested by the Criminal Investigation Department.
Sinopec Fuel Oil Lanka clarifies recent allegations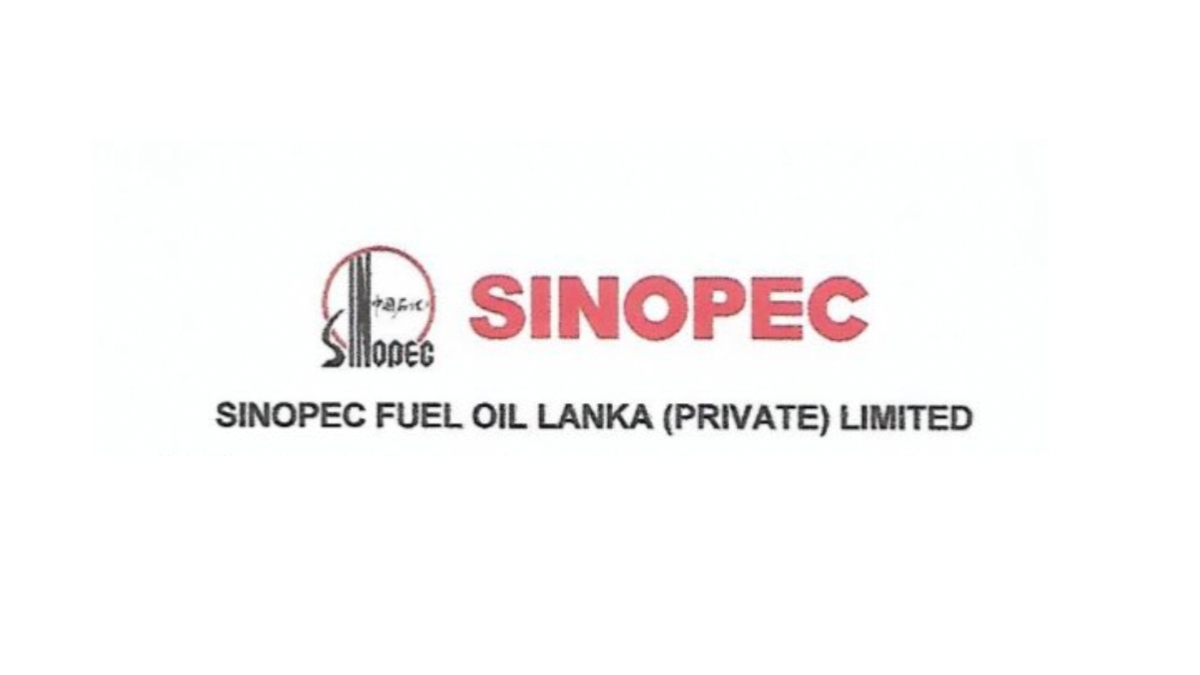 Sinopec Fuel Oil Lanka (Pvt.) Ltd. has issued a statement clarifying their position with regard to allegations raised recently.
In a Tweet, Minister of Power and Energy – Kanchana Wijesekara has published the clarification published by the company.
He adds that he has also requested the Speaker to call the Privileges committee & take necessary disciplinary and legal steps against the false statements made.
Weekly fuel quota up from Tuesday midnight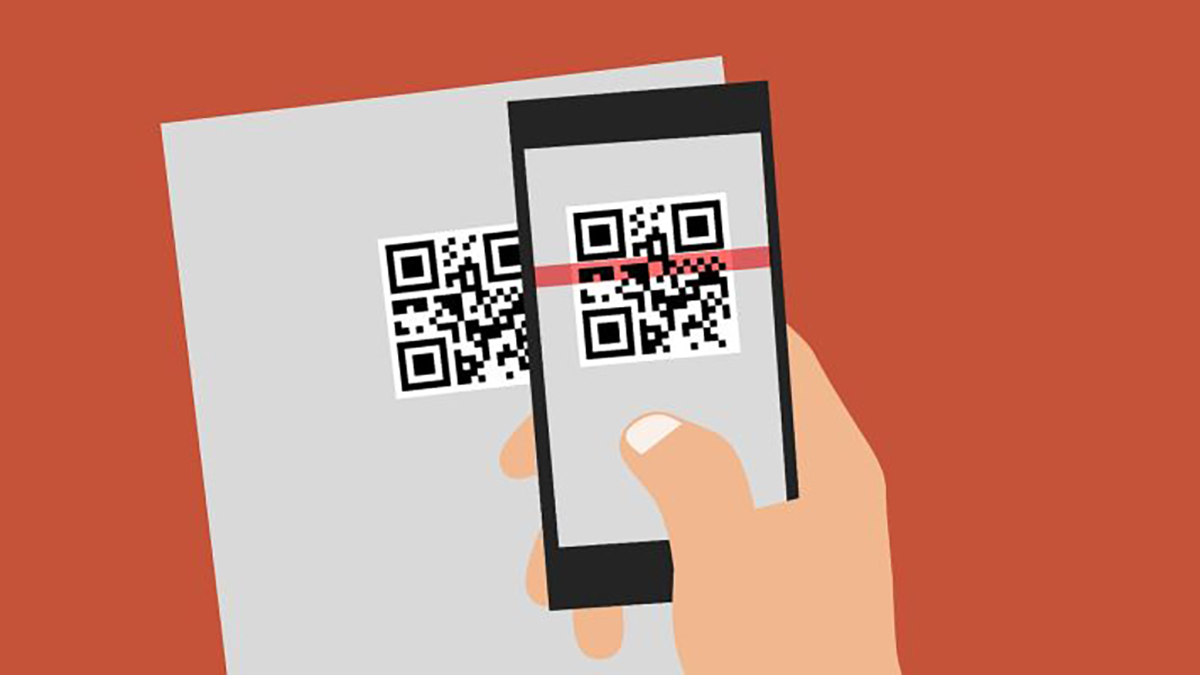 The national fuel pass QR system allocated fuel quotas will be increased from Tuesday midnight (30), Minister of Power and Energy – Kanchana Wijesekara says.
"Registered Taxi 3 wheelers will receive 22 liters per week, other 3 wheelers 14 liters per week & Motor Bikes 14 liters per week. Cars will receive a quota of 40 liters per week," he has said.