Restructuring will continue despite CPC's current financial stability – Kanchana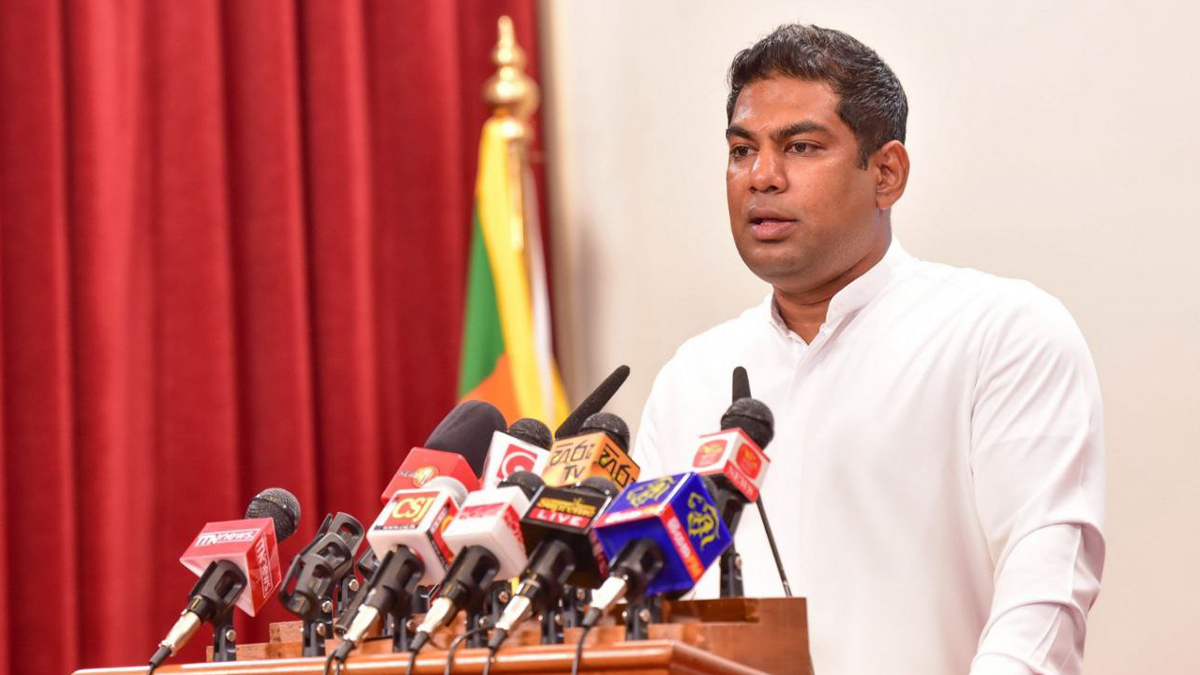 During a media briefing held today (04), Minister of Power and Energy – Kanchana Wijesekera, addressed accusations from various parties regarding the electricity price revision.
He highlighted that in June's price revision, the government provided a significant 55% relief in electricity prices to 3.5 million out of the total 6 million consumers.
Additionally, the minister emphasized that concessions were granted to religious establishments and industries during the revision process. Moreover, he mentioned the establishment of a favourable environment for initiating new renewable electricity projects.
Minister Wijesekera made these statements during his participation in a media briefing held at the Presidential Media Centre under the theme of "Collective path to a stable country."
Regarding fuel supply, the minister announced that the first fuel shipment from one of the two companies contracted by the Petroleum Corporation would arrive in Sri Lanka at the end of the current month. This marks the beginning of fuel distribution operations by the new suppliers.
Furthermore, the minister expressed confidence in the government's program, led by President Ranil Wickremesinghe, to promote financial stability in both the Electricity Board and the Petroleum Corporation. These entities he said have undergone financial crises but are now on a path towards achieving stability.
Addressing the press conference the minister said;
In the past year, our country faced challenges such as fuel queues and power cuts. However, under the decisions made by the new government, significant progress has been achieved in eliminating fuel queues and ensuring continuous electricity supply.
The revision of electricity prices took place in January and June, benefiting around 6 million household consumers. A 55 per cent price reduction was implemented for approximately 3.5 million consumers using 30 to 60 units of electricity. Additionally, concessions were provided to the industrial sector during the price revision. There are approximately 40,000 registered religious shrines, and about 15,000 of them consume less than 30 units of electricity.
The electricity board had been facing significant financial losses, with a total loss of Rs. 409 billion in the past. However, last year's loss was reduced to Rs. 167.2 billion. The government has successfully completed all payments to suppliers and has created a favourable environment for initiating new renewable electricity projects. Additionally, steps have been taken to remove a Rs. 120 billion debt from the balance sheet of the Petroleum Corporation, resulting in the electricity board's improved financial position.
With the strengthened financial position, the electricity board plans to resume maintenance work and provide new connections that were put on hold in the past three years. Out of the 36,000 new connection applications received, 20,000 connections have already been completed, and efforts are underway to fulfil the remaining connections within the next two months.
Furthermore, the Petroleum Statutory Corporation has established contracts with two new agencies for a consistent supply of fuel since September last year. These agencies are scheduled to commence fuel supply by the end of this month, and the first fuel shipment is expected to arrive in Sri Lanka at the same time. Around 150 fuel stations have been registered by these agencies so far, ensuring reliable fuel availability.
After the arrival of their ship in Sri Lanka, fuel distribution was initially carried out under the name of Ceypetco. However, future distribution will be conducted under their own company name. To address outstanding debts, including those owed to Indian and Iranian creditors as well as fuel suppliers, the Ministry of Finance has imposed a tax of Rs.50 per liter of fuel during distribution.
The Petroleum Corporation has successfully repaid all loans owed to the Bank of Ceylon and the People's Bank, resulting in its strengthened financial position. Despite this, the restructuring process of the Petroleum Corporation will continue as planned. The revised draft for the restructuring of the Electricity Board has been forwarded to legislators, and once received, it will be submitted to the Attorney General and subsequently presented to the Cabinet for recommendations. There is a possibility of passing a new act in this regard.
There is no pressure on the employees of the electricity board, and efforts are being made to verify the status of employees who have completed NVQ courses but are currently unemployed.
Legal actions are being taken against fuel stations that failed to maintain oil stocks during the fuel price revision. One such station, the Rajagiriya petrol station, has already been taken over by the government. Complaints have been received regarding 120 fuel filling stations that did not comply with stock maintenance requirements during fuel price revisions, and future plans involve implementing appropriate legal measures.
The decision has been made not to hire new employees, as the current number of employees in the Ministry and its associated institutions is deemed sufficient. The President, along with the Prime Minister and the government, has planned to enhance the effectiveness and efficiency of government institutions based on collective decisions.
Investors who previously submitted tenders for renewable energy have not yet responded. It has been discovered that some of the organizations that were awarded tenders have sold them to other entities. As a result, the tender call for 500 megawatts of renewable energy is expected to be cancelled in the upcoming cabinet meeting, and a fresh tender call will be issued. Additionally, the necessary permissions have been granted to the 'Adani' company for the construction of a 500 MW renewable energy power plant. Their energy generation is projected to be integrated into the national grid by December of next year.
While the majority of employees from these institutions have expressed their desire for the restructuring of the Petroleum Corporation and the Electricity Board, some protests have emerged due to concerns regarding potential loss of trade union privileges. However, granting salary increments and bonuses to loss-making organizations is not deemed acceptable. Such practices are not prevalent in any country worldwide. A 25% salary increase every three years for the 24,000 employees of the Electricity Board has been discontinued.
Salary increments are allocated exclusively to employees who are actively working and demonstrate productivity. It is a common practice worldwide to provide salary increments selectively rather than uniformly across an organization. Similarly, bonuses distributed in April and December are contingent upon the company's profitability and are awarded solely to employees who contribute effectively.
In collaboration with Indian loan assistance, plans are underway to equip government institutions and religious sites with solar panels. Each religious place will be provided with a five kilowatt solar panel, while government institutions will receive solar panels suitable for their roof sizes. The implementation of this project is scheduled to commence within the next two months.
Attention has also been directed towards exploring nuclear energy options, with plans to incorporate it into the 2023-2042 generation plan. A comprehensive evaluation will determine the suitability and viability of nuclear energy for our country, and subsequent decisions will be made accordingly.
(President's Media Division)
Excise officials kidnap beedi businessman & forcefully take Rs.1mn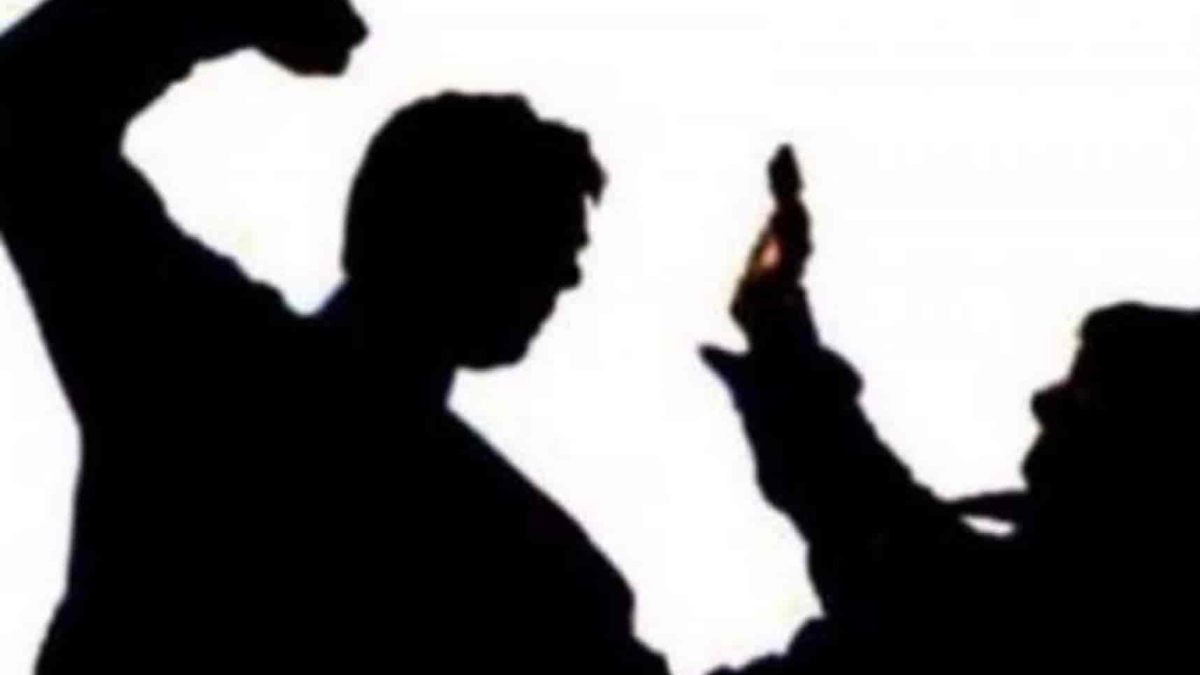 The Walasmulla Police have launched an investigation into an incident where a Beedi businessman was kidnapped and assaulted before forcefully taking Rs.1 million from him.
The business license of the businessman residing in Maraketiya, Rajapuragoda in Walasmulla expired on June 26. A team of excise officials including the OIC of the Tangalle Excise Unit had arrived at his house on September 18 and seized the Beedi leaves.
Excise officials had demanded Rs.1.4 million from the businessman not to take legal action in this regard.
They had taken the businessman away in a three-wheeler, beaten him up, and then had taken an amount of Rs.1 million by force.
Test kits ordered to detect 'Nipah' virus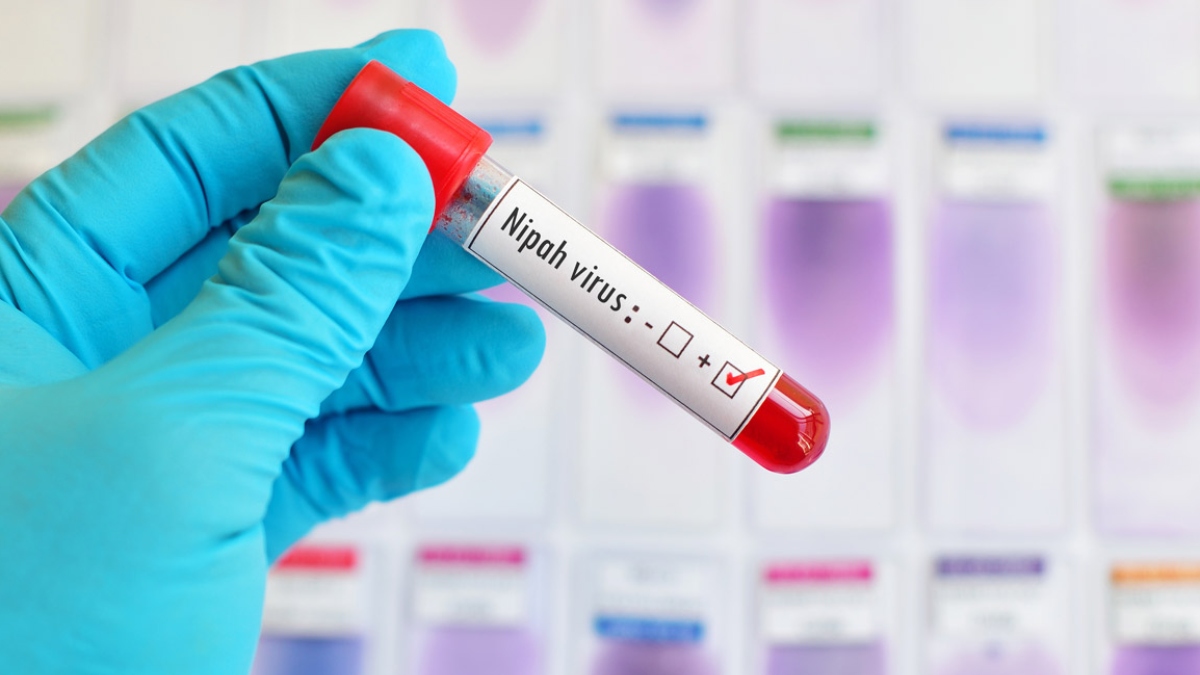 Steps have been taken to import special test kits needed for the detection of 'Nipah' virus, the Health Ministry said.
Special test kits recommended by the World Health Organization have been ordered to detect the virus and they are expected to arrive in Sri Lanka in a few days.
Commenting further, Virologist Dr. Janaki Abeynayake said that no specific treatment or vaccine has been developed globally for patients infected with Nipah virus.
However, Chief Epidemiologist Dr. Samitha Ginige said that there is no high risk of the virus spreading among countries since the virus spreading pace is slower.
The Ministry requested the public not panic over the virus that has been reported in several countries including India.
Keheliya & ministry officials undertake 50 foreign tours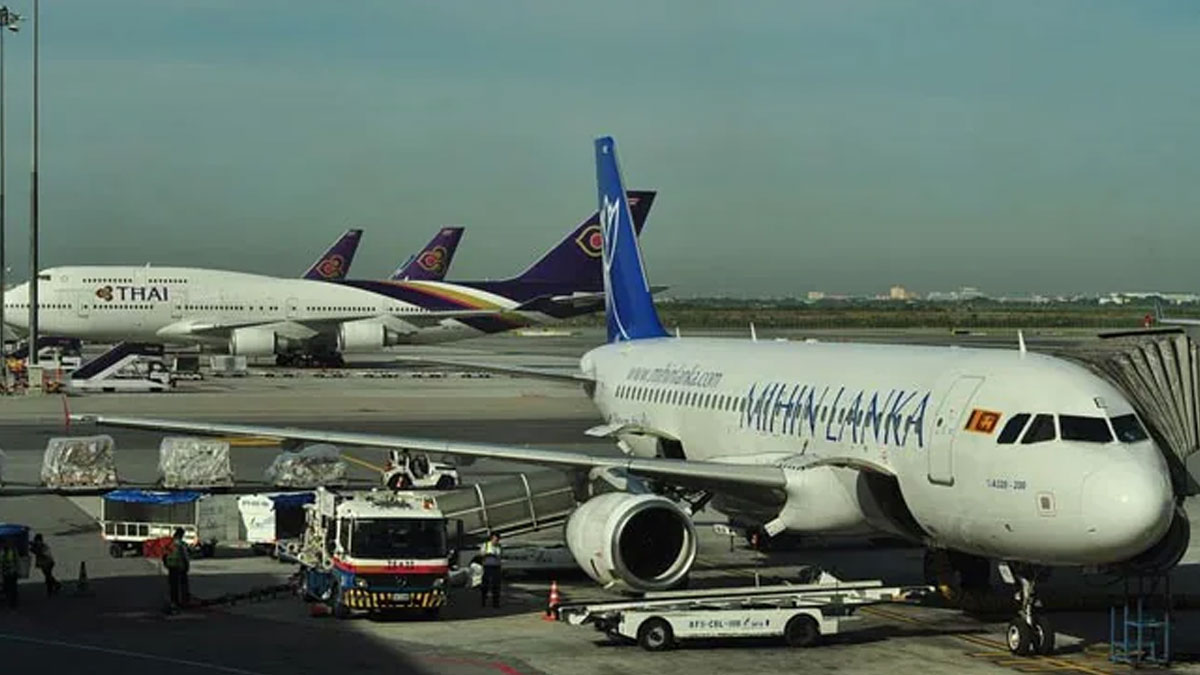 Health Minister Keheliya Rambukwella and the officials of his Ministry had undertaken 50 foreign tours in one year, a report prepared by the International Health Division of the Ministry revealed.
These reports have been compiled by Deputy Director General (Planning) of the Health Ministry Dr. S. Sri Dharan.
It was prepared following a Right to Information (RTI) request made by an organisation called 'Citizens Power Against Bribery and Corruption.'
Accordingly, Health Minister Rambukwella has made five foreign trips, Health Secretary Janaka Sri Chandragupta has made two foreign trips and Health Services Director General Asela Gunawardena has made four foreign trips.
These foreign trips have taken place as per the invitations made by representative organizations including the World Health Organization, and those organizations have provided expenses for air tickets, food and accommodation facilities.
Furthermore, the International Health Division of the Ministry of Health has approved foreign duty leave for these doctors and has also given them a casual allowance.
Interestingly, the deputy director general who prepared the report has engaged in the highest number of foreign trips.
Source – Aruna