Retired IRD boss opens up tax advice shop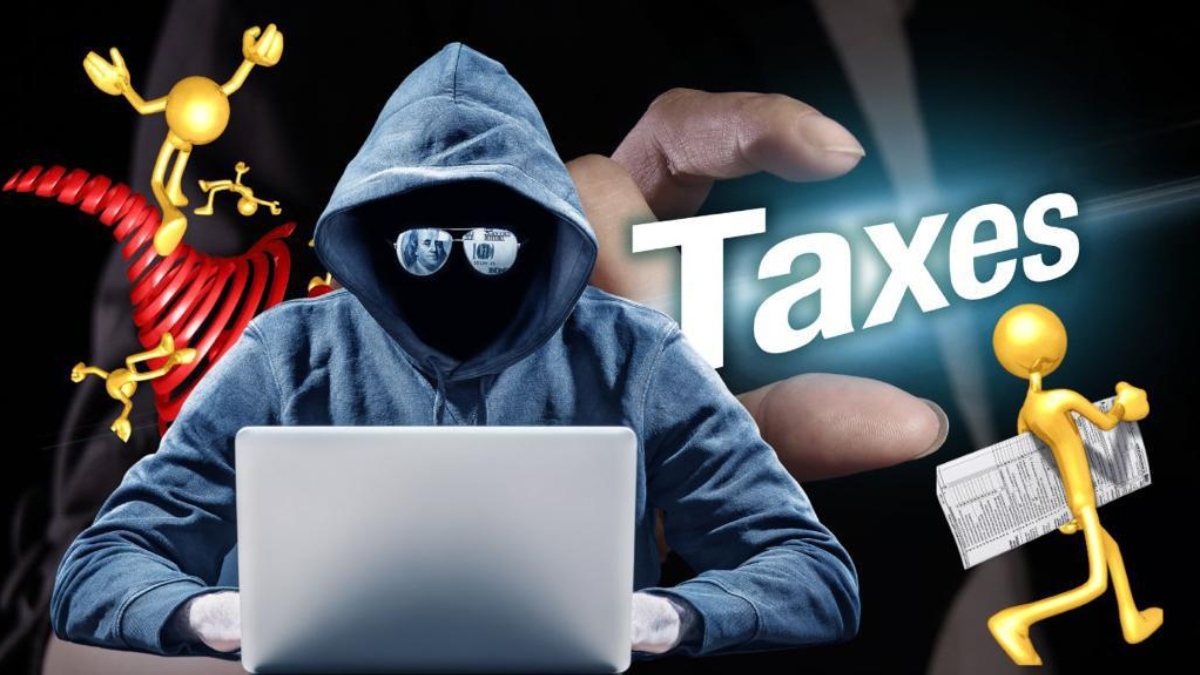 A group of retired officials of the Inland Revenue Department (IRD) has launched a consultancy service to help several tax payers they made friends with while still working at IRD to further reduce the tax amount to be paid ultimately depriving the country of a considerable amount in tax revenue, Sri Lanka Mirror learnt.
The consultancy service has been launched by IRD official N.M.M. Mifly retired on July 21.
After retiring from the IRD, he started a tax consultancy service called MIFA in Bambalapitiya.
Mifly has sent detailed messages and e-mails to several taxpayers who are close friends about his new tax consultancy firm.
More focus on money launderers

It was reported that Mifly, while in the IRD, has handled the duties of tax policy formulation and international taxation.
It was also revealed that he has taken the lead in collecting a 1% small tax for undisclosed incomes according to the tax reforms introduced in 2021.
IRD trade union sources said that businessmen who benefitted from the tax exemption to launder black money were able to carry out their work easily with Mifly's support.
Though it is necessary to inform the tax officials about the taxpayers who have disclosed their income in order to execute tax audits efficiently in the coming years, it was reported Mifly and the current Commissioner General have not released the necessary information so far.
A trade union leader told us that Mifly, who was hoping to open up a tax consultancy firm after retirement, has issued a circular for internal tax audits to IRD officials through the Commissioner General in favour of these moves.
Due to this circular, the tax audit process which has been conducted so far according to the Act has been disrupted and a conflict has been created between the upper administration and the lower officials.
Rukdevi misses out on Oscar due to overacting
Meanwhile, it was reported that an officer named Rukdevi Fernando who was vying for Mifly's post has pretended to explain the circular to the officials in a hurry on the day of Mifly's retirement, in order to get rid of the issues she may have to face in the future. However, she had not been able to provide proper answers to the officials regarding the circular.

Internal sources said that due to this document, tax audit activities have been hampered and that it would make an impact on the overall tax revenue of the country.
It was rumoured that IRD Commissioner General Ranjith Hapuarachchi, who is about to retire in a few days, is also willing to join 'MIFA'.
Commenting on this, a former IRD Commissioner General said that it is not ethical for the retiring officers to work together with the taxpayers externally.
Accordingly, he said that a retired officer should be prevented from engaging in work-related matters at least for three years upon retirement.

He also said that such situations should be rectified immediately in order to create a transparent tax system and to increase the confidence of the taxpayer.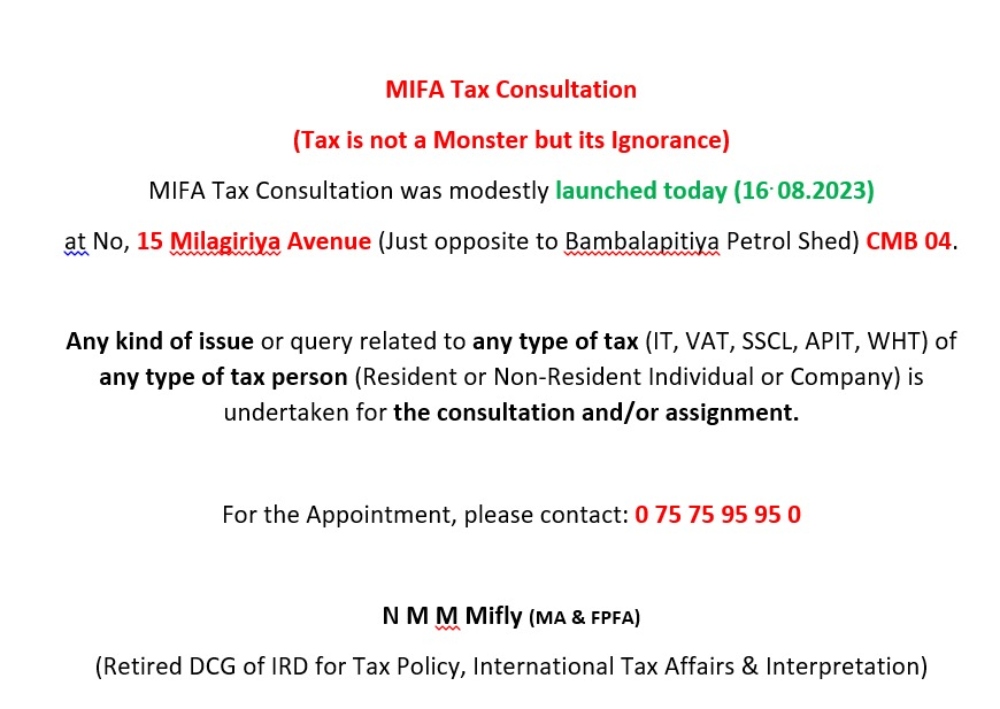 19th Asian Games to kick off at Hangzhou in China Today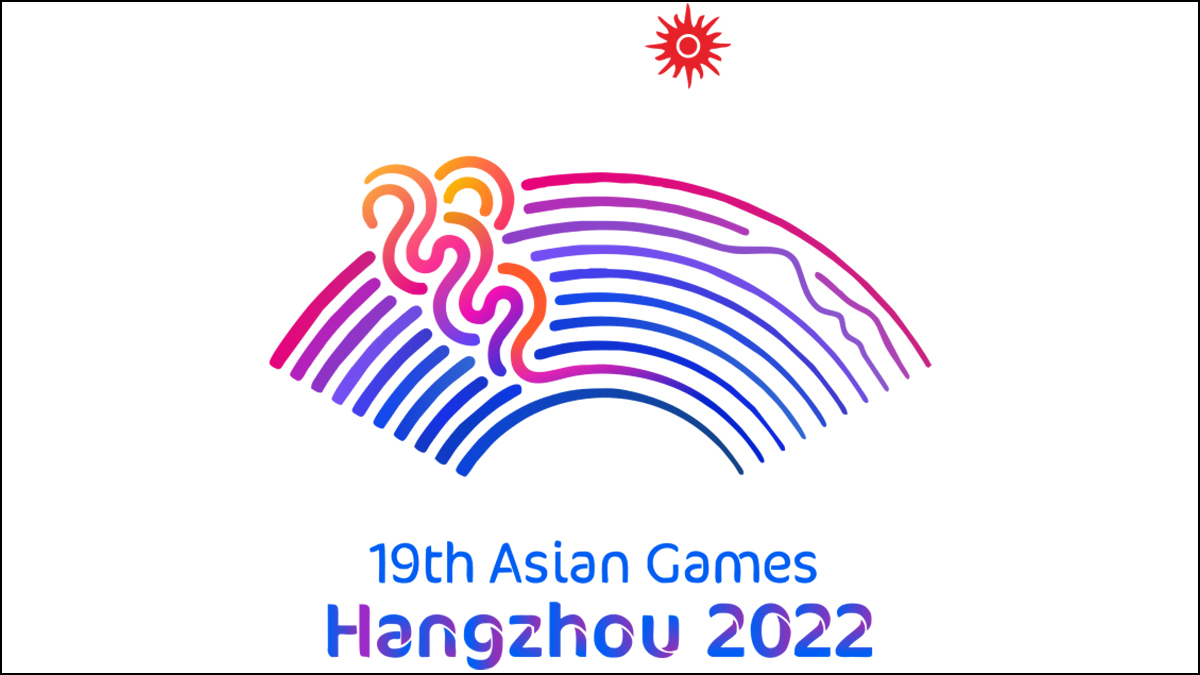 The 19th edition of the Asian Games is all set to kick off today in the Chinese city of Hangzhou.
Delayed by a year due to coronavirus pandemic restrictions, the 19th edition of the event is set to officially begin with a two-hour opening ceremony from 5.30pm.
The opening ceremony for the Asian Games will take place at the Hangzhou Olympic Sports Centre Stadium, which is capable of accommodating up to 80,000 people.
The stadium was completed in 2018 and is mostly used for soccer matches, features a retractable roof, a circular LED screen, and a natural grass field.
Dating back to 1951, the Games are bigger than the Olympics when it comes to the number of athletes and sports – and this year's competition is billed as the biggest in history.
Nearly 12,500 athletes – more than ever – from 45 countries and territories will be competing across 40 sports. The Games will be held in 56 venues, 12 of which have been newly built.
The programme includes the more traditional events, such as athletics and swimming but also those which reflect Asia's diverse sporting culture, such as sepak takraw, or kick volleyball, kabaddi, and wushu, a martial art.
China, as the host country, has the privilege of choosing which sports to include in the programme, with bridge, chess and Xiangqi (Chinese chess) being among the non-Olympic events featured in the schedule.
Meanwhile, e-sports, breakdancing and sport climbing will be making their Games debut, in an effort to attract the interest of younger people.
FIFA Online 4, Street Fighter V and League of Legends are among the seven e-sport medal events.
The Games will see participants competing for 481 gold medals across 15 days.
Sri Lanka is fielding a 96-member contingent with 62 male and 34 female athletes.
The closing ceremony on October 8 will include the handover to Japan before the 2026 Aichi-Nagoya Games.
Qatar will host the Asian Games in 2030.
Minister of Agriculture explores opportunities to export eggs and chicken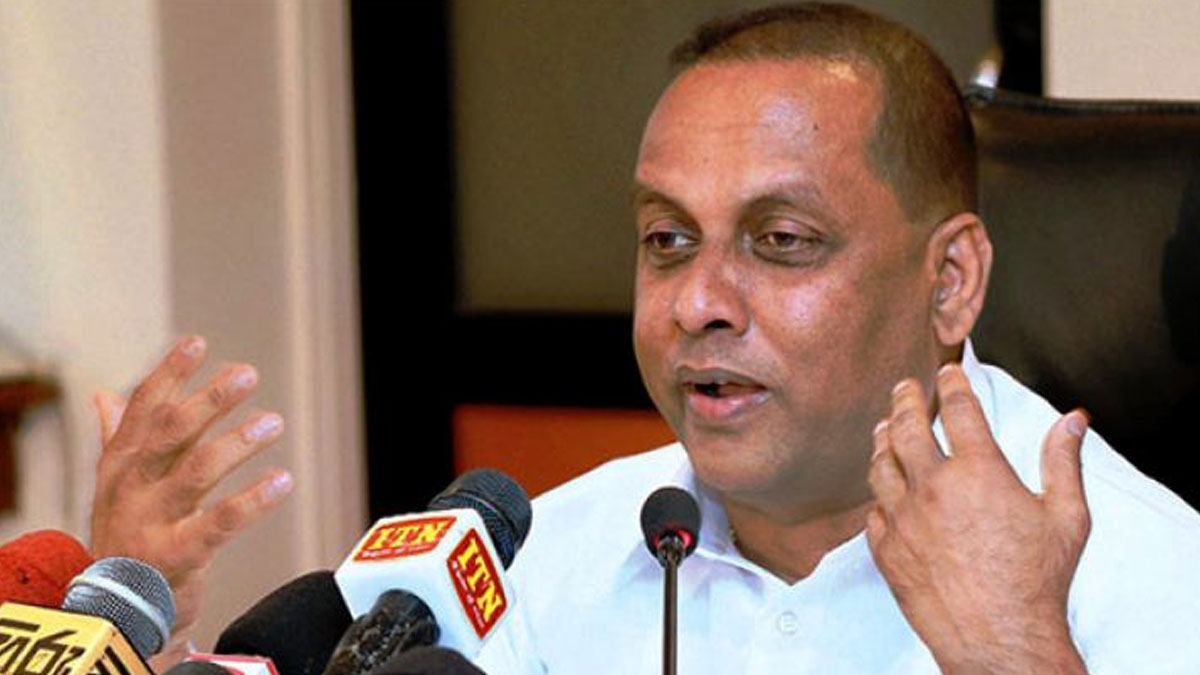 Minister of Agriculture Mahinda Amaraweera instructed the relevant officials to look into the opportunities of exporting eggs and chicken.
He says that chicken and eggs are already being exported to several countries including the Maldives.
Minister Amaraweera says that Sri Lanka will have to import eggs in the upcoming festive season.
However, he says says that steps have been taken to ensure that eggs and chicken will be produced within the country, by next year.
The Minister of Agriculture says that a surplus of eggs is expected to be created by August 2024, and that plans have already been made to look into the opportunities in the world market.
(newsfirst.lk)
Anura Kumara asks Pilleyan if he is still paid by intelligence services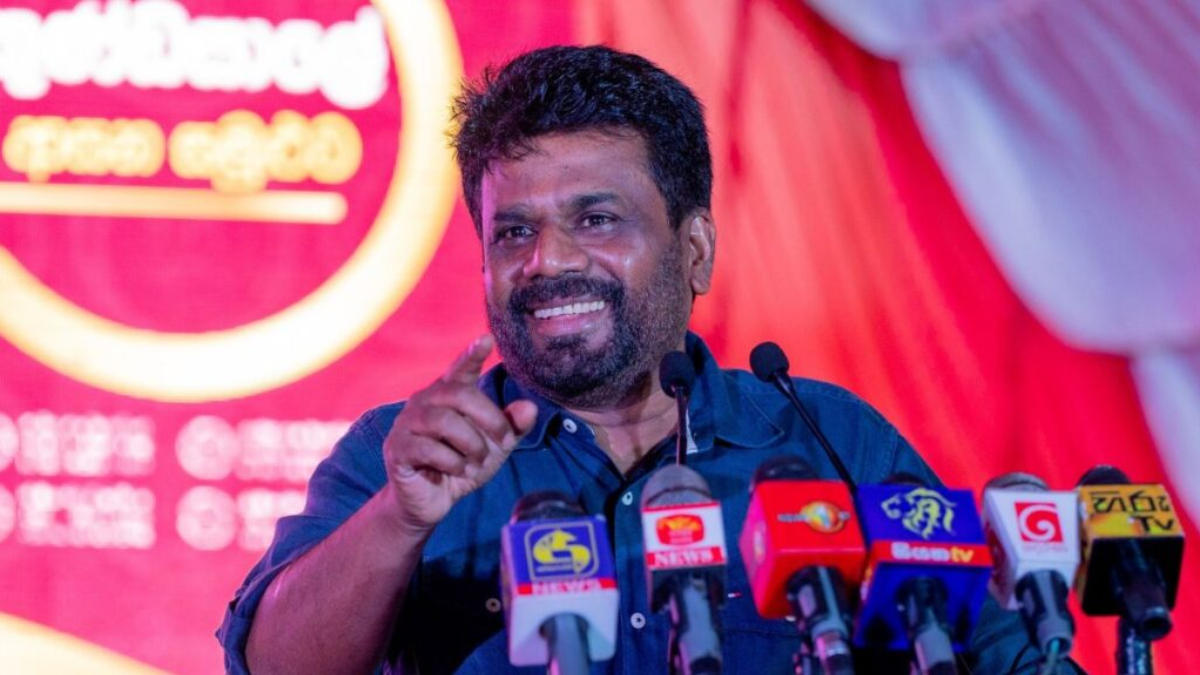 Claiming that the group led by Parliamentarian Sivanesathurai Chandrakanthan alias Pilleyan has been paid Rs.3.5 million per month by the intelligence services, NPP MP Anura Kumara Dissanayake questioned whether the group is still being paid that amount.
He told parliament that Pilleyan's group has been maintained and paid from the account of the Intelligence Services.
The MP said this during a cross-talk with Pilleyan after Dissanayake alleged that most of those who were accused of their failure to prevent the Easter attacks and those who were accused of committing the crime such as Pilleyan are with the government now.
"You and your group were paid and maintained by the intelligence units Rs. 3.5 million per month. We want to know whether you are still being paid," MP Dissanayake questioned Pilleyan.
Speaking during the adjournment debate on the exposure by Channel 4 on the Easter Sunday attacks, Dissanayake said reasonable investigation into the Easter attacks cannot be expected as those who were accused of their failure to prevent the attacks and those who were accused of committing the crime such as Pilleyan are with the government now.
"The faction that failed to prevent the attacks such as then President Maithripala Sirisena, then Prime Minister Ranil Wickremesinghe, heads of intelligence units such as SIS are with the government. Those who are accused of committing the crime such as Pilleyan and Gotabaya Rajapaksa also represent the government. So, how can we expect a reasonable investigation," he asked.