SL's first-ever National Action Plan on WPS presented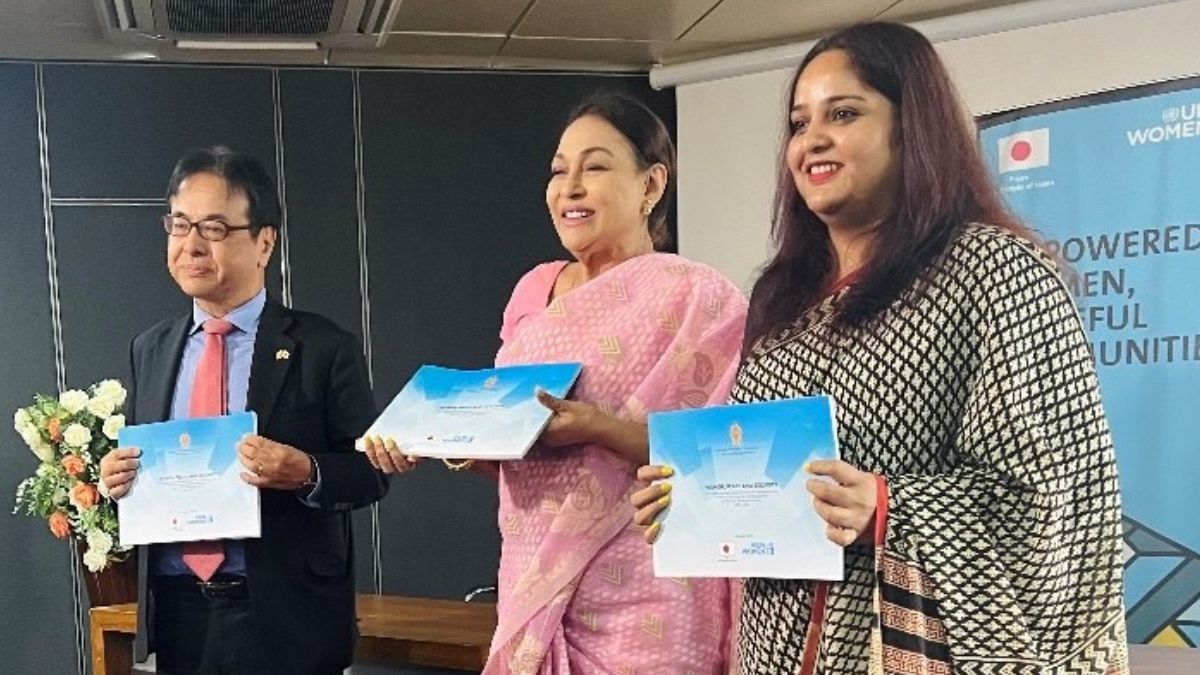 Ambassador of Japan to Sri Lanka – Mr. Mizukoshi Hideaki, and the Head of UN Women in Sri Lanka – Ramaaya Salgado presented Sri Lanka's first-ever National Action Plan on Women, Peace and Security (WPS) to State Minister of Women and Child Affairs – Geetha Samanmalee Kumarasinghe.
The Action plan was presented on Dec. 06.
"This action plan provides a clear roadmap to provide targeted support for women who have been affected by conflict and crises. Its adoption is a critical step forward in ensuring that no woman or girl is left behind in recovery efforts", said Hon. Geetha Samanmalee Kumarasinghe, State Minister of Women and Child Affairs.
As the United Nations Security Council Resolution 1325 on Women, Peace and Security goes into its twenty second year, its reach – both globally and regionally – has grown significantly, with an increasing number of countries formulating and implementing National Action Plans developed in consultation with G7 countries' representatives in Sri Lanka including Japan, women's groups and civil society.
With its own National Action Plan now ready for Cabinet adoption, Sri Lanka stands poised to join the number of states committed to implement the Women, Peace and Security Agenda which calls for greater participation of women in peacebuilding and recovery efforts.
Emphasizing this, Ramaaya Salgado, Head of Office at UN Women Sri Lanka noted, "peace and development can only be sustainable when women have an equal seat at the table and when their voices are included in decisions that affect their lives".
The National Action Plan is based on consultations in each of the 25 districts with women who were directly and indirectly affected by conflict, local government officials, and representatives from civil society and local activists. It was developed with technical support from UN Women as part of a 3-year joint partnership between the Government of Japan, the Government of Sri Lanka and UN Women on the 'Implementation of the Women, Peace and Security Agenda in Sri Lanka' funded by the Government of Japan.
Mr. Mizukoshi Hideaki emphasized; "the Government of Japan encourages the timely adoption of this National Action Plan by the Cabinet and hopes its implementation to ensure practical measures for protection and empowerment of women in Sri Lanka".
The adoption of the National Action Plan will provide a key framework to address issues affecting women and girls in Sri Lanka, as it is very much relevant to how Sri Lanka adapts and responds to the crisis and its challenges.
20 Lankans at modern Agri. Tech. talent training workshop in Yunnan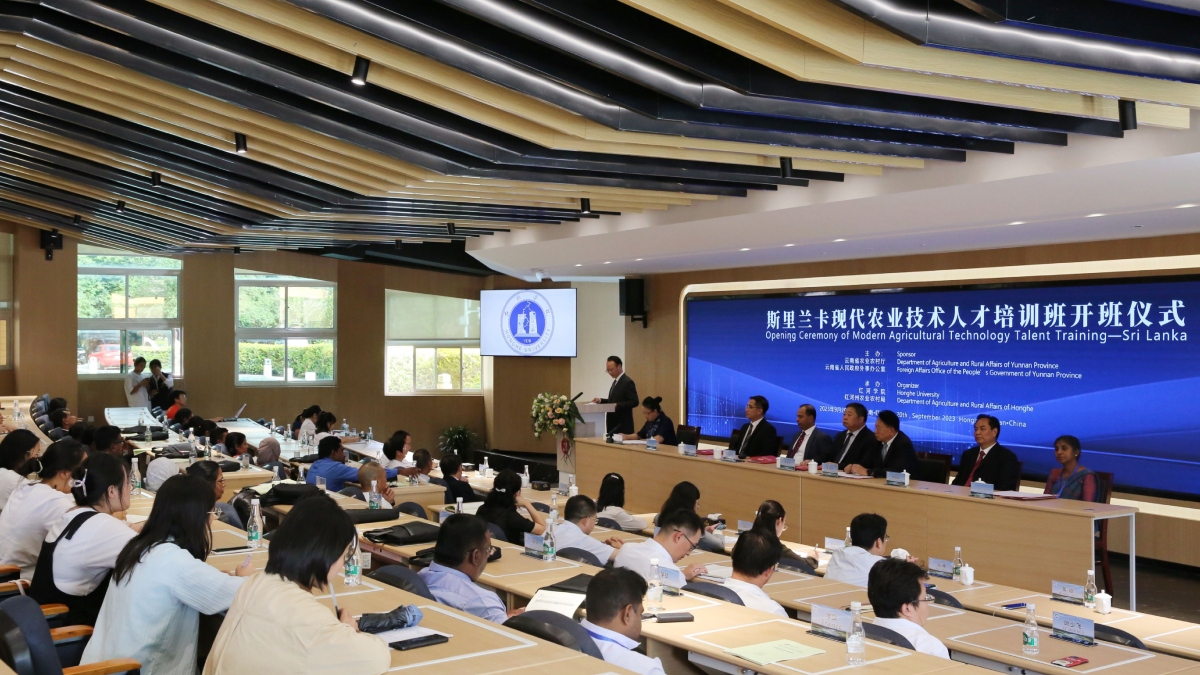 Twenty Sri Lankan agricultural & livestock experts and instructors have joined the Modern Agricultural Technology Talent Training workshop at the Honghe University of Yunnan province in China from Sep. 20 – 28.
The programme comes as a follow-up of PM Dinesh Gunawardena's recent visit to Yunnan province, the Chinese embassy in Colombo notes.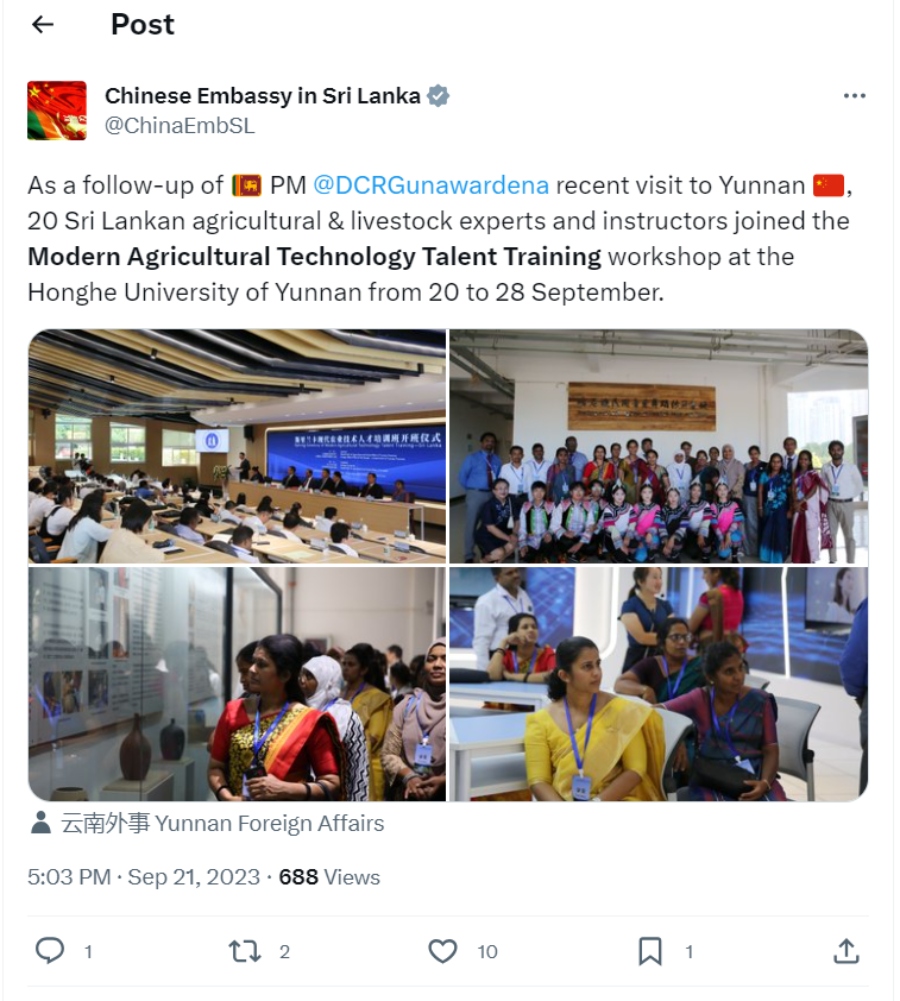 Lenses available only for one week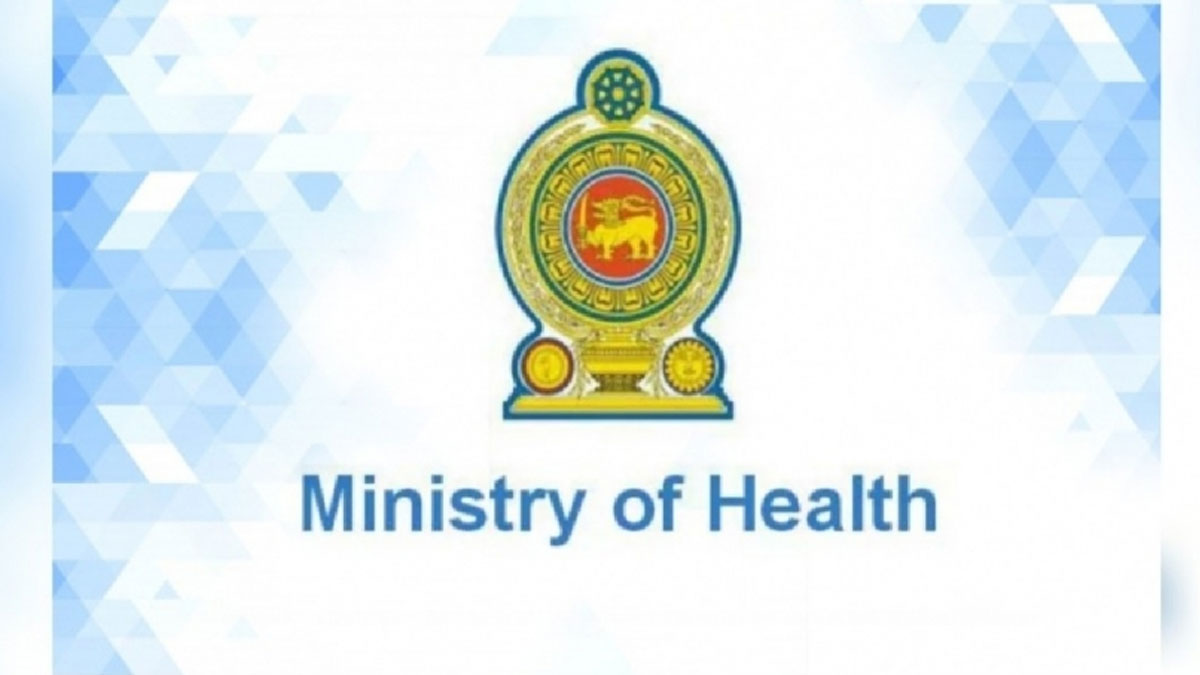 The Health Ministry is trying to go ahead with a questionable deal to purchase lenses, trade unions alleged.
Ravi Kumudesh, President of the Health Professionals Association, said that the Health Minister should pay attention to this matter immediately.
Meanwhile, the Health Ministry said that the number of lenses available in the warehouses of the Medical Supplies Division is sufficient for another week only.
Its Additional Secretary Dr. Saman Rathnayake said that the tender to purchase lenses will be allowed following the input of the Cabinet sub-committee appointed to look into the issue.
President meets UN Secretary General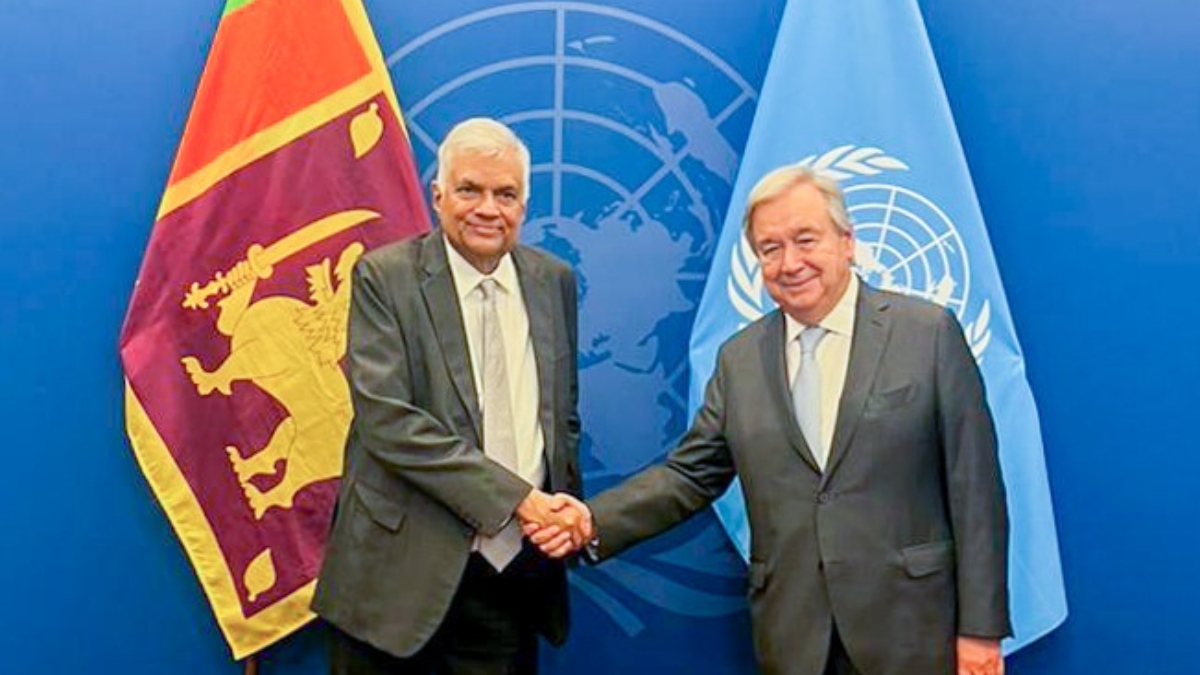 The official meeting between UN Secretary General António Guterres and President Ranil Wickremesinghe has taken place at the UN headquarters in New York.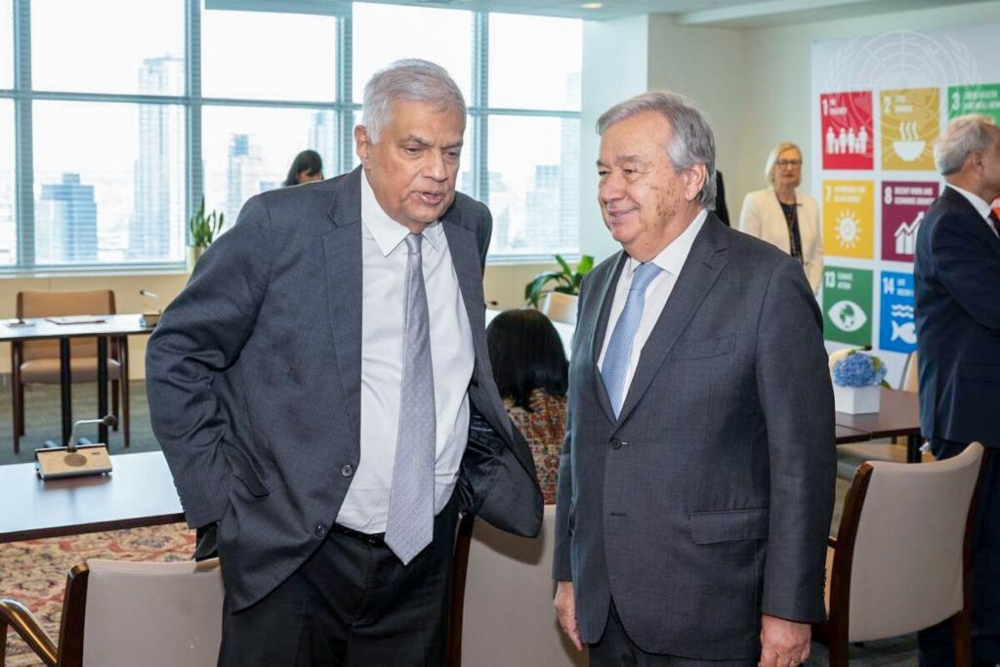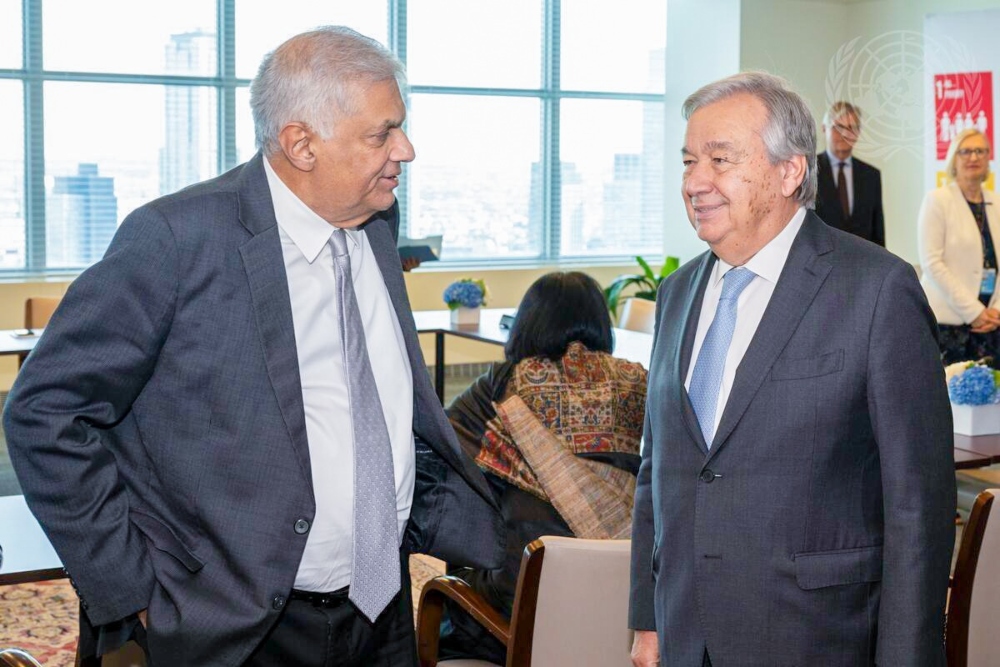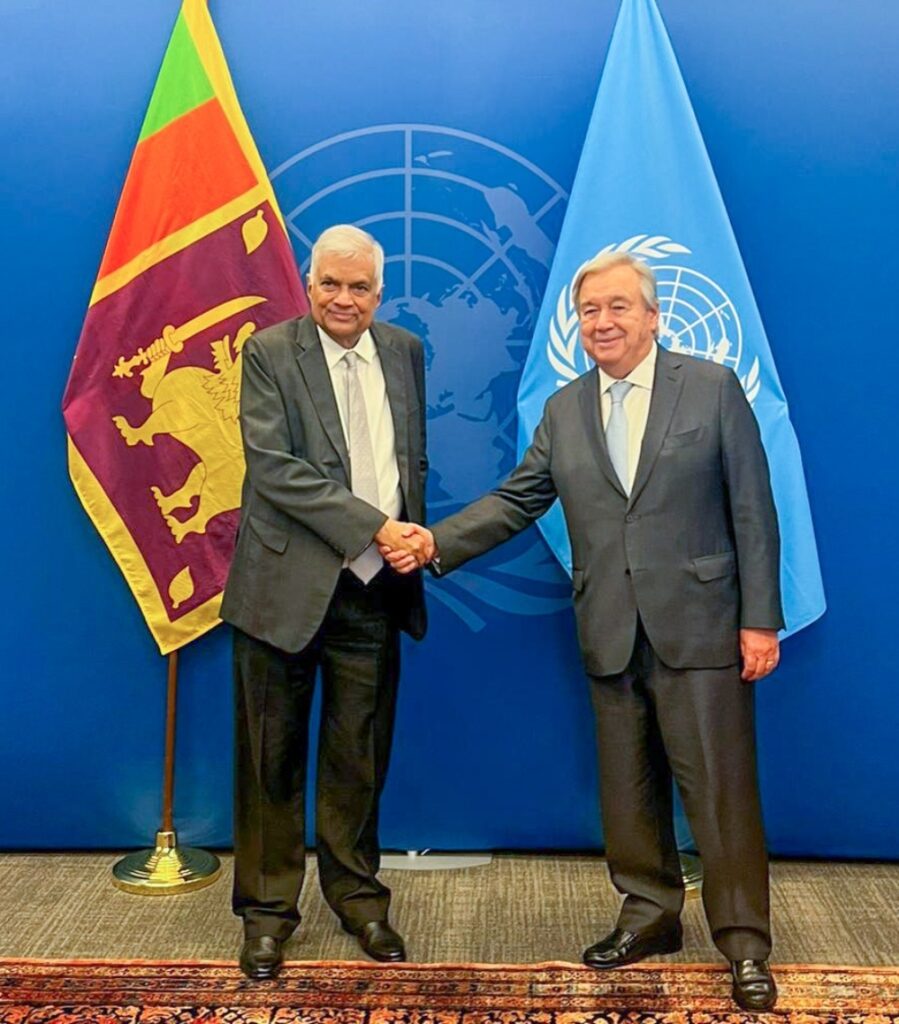 President calls on US President
Meanwhile, US President Joe Biden and President Ranil Wickremesinghe engaged in a cordial meeting on Wednesday (20) in New York.
This high-profile meeting took place amidst a dinner hosted by President Biden, gathering all the Heads of State who had participated in the 78th session of the United Nations General Assembly.
The encounter began with a warm welcome from President Biden, who extended his hospitality to President Wickremesinghe.
The leaders engaged in a cordial and insightful conversation, touching upon various topics of global importance.
Following their discussions, they joined their fellow Heads of State for a group photograph, symbolising the spirit of international cooperation.
President Wickremesinghe, Professor Maithri Wickramasinghe and Mr. and Mrs. Biden posed for a photograph.