Sri Lankan born BBC journalist dies aged 67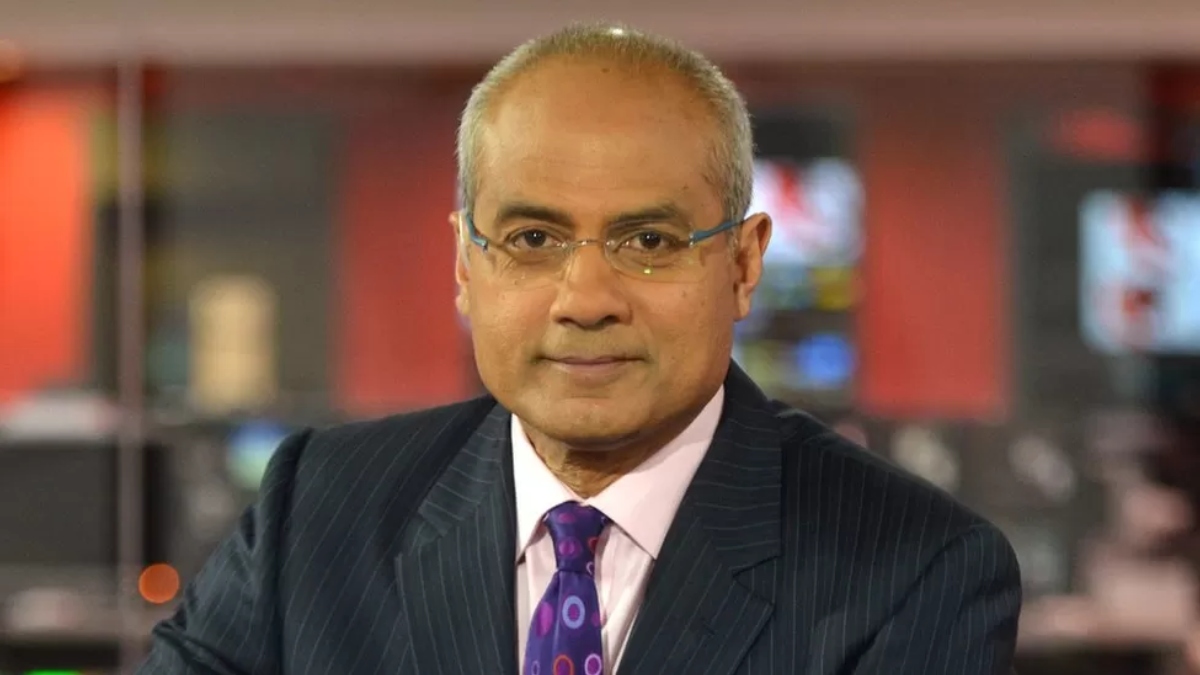 George Alagiah, one of the BBC's longest-serving and most respected journalists, has died at 67, nine years after being diagnosed with cancer.

A statement from his agent said he "died peacefully today, surrounded by his family and loved ones".
A fixture on British TV news for more than three decades, he presented the BBC News at Six for the past 20 years.
Before that, he was an award-winning foreign correspondent, reporting from countries ranging from Rwanda to Iraq.
He was diagnosed with stage four bowel cancer in 2014 and revealed in October 2022 that it had spread further.
Paying tribute, his agent, Mary Greenham, said: "George was deeply loved by everybody who knew him, whether it was a friend, a colleague or a member of the public.
"He simply was a wonderful human being. My thoughts are with Fran, the boys and his wider family," she said.
Alagiah died earlier on Monday, but "fought until the bitter end", his agent added.
BBC director general Tim Davie said: "Across the BBC, we are all incredibly sad to hear the news about George. We are thinking of his family at this time.
"He was more than just an outstanding journalist, audiences could sense his kindness, empathy and wonderful humanity. He was loved by all and we will miss him enormously."
BBC World Affairs editor John Simpson tweeted: "A gentler, kinder, more insightful and braver friend and colleague it would be hard to find."
BBC chief international correspondent Lyse Doucet called him "a great broadcaster", a "kind colleague" and "a thoughtful journalist".
Clive Myrie, presenting the BBC News at One, said: "On a personal note, George touched all of us here in the newsroom, with his kindness and generosity, his warmth and good humour. We loved him here at BBC News, and I loved him as a mentor, colleague and friend."
Fellow journalists including LBC's Sangita Myska, the Guardian's Pippa Crerar and Mark Austin of Sky News were among those to also pay tribute.
Austin tweeted: "This breaks my heart. A good man, a rival on the foreign correspondent beat but above all a friend. If good journalism is about empathy, and it often is, George Alagiah had it in spades."
Myska noted Alagiah's influence on British Asian reporters.
"Growing up, when the BBC's George Alagiah was on TV my dad would shout "George is on!". We'd run to watch the man who inspired a generation of British Asian journalists. That scene was replicated across the UK. We thank you, George. RIP xx"
Former BBC North American editor Jon Sopel wrote: "Tributes will rightly be paid to a fantastic journalist and brilliant broadcaster – but George was the most decent, principled, kindest, most honourable man I have ever worked with. What a loss."
BBC security correspondent Frank Gardner recalled Alagiah visiting him in hospital after he was shot and critically injured in an al-Qaeda attack in Saudia Arabia in 2004.
"He brought me his book A Passage to Africa, and we talked for hours about the continent he loved and spent so much of his career covering. A true journalist and a great author."
Alagiah won awards for reports on the famine and war in Somalia in the early 1990s, and was nominated for a Bafta in 1994 for covering Saddam Hussein's genocidal campaign against the Kurds of northern Iraq.
He was also named Amnesty International's journalist of the year in 1994, for reporting on the civil war in Burundi, and was the first BBC journalist to report on the genocide in Rwanda.
George Maxwell Alagiah was born in Colombo, Sri Lanka, before moving to Ghana and then England in childhood.
His main childhood memory of Sri Lanka was leaving it. His parents were Christian Tamils; the country, then called Ceylon, mired in ethnic violence.
His father, Donald, was an engineer specialising in water distribution and irrigation. Feeling unwelcome and unsafe in his own land, he took his young family to Africa in search of a new and better life.
The family initially prospered in Ghana but Alagiah's parents decided to educate their children in England. At the age of 11, his father dropped him off at boarding school in Portsmouth; they both had to hold back the tears.
His childhood of change and assimilation helped shape his personality and informed his professional judgement.
There was some racism. He was almost the only boy of colour; there were "Bongo Bongo land" taunts in the showers. He gave up asking people to say his name correctly (his family pronounced it, "Uller-hiya").
"In those days," he reflected "you were almost apologetic if you had a 'funny name'." The alternative was to stick out like an "exotic cactus in a bed of spring meadow plants".
But, in some ways, his school in England – St John's College – was a closed and unreal society, which sealed him off from the huge social changes going on outside its walls. The anti-immigrant sentiment in many parts of the country was something that largely passed him by.
As he grew up, he became, he believed, the "right sort" of foreigner in a land where "class trumps race every time".
Later, he attended Durham University, where he met, and later married, Frances Robathan.
After graduating, he spent seven years at South Magazine, proud of its editorial line which painted an unequal world as an unstable one.
He joined the BBC as a foreign affairs correspondent in 1989 and then became Africa correspondent, the continent of his childhood.
It was often a depressing experience. He interviewed child soldiers in Liberia, victims of mass rape in Uganda and witnessed hunger and disease almost everywhere.
"There is a new generation in Africa", he wrote, "my generation, freedom's children, born and educated in those years of euphoria after independence, we have had a chance. We didn't do much with it."
One of his proudest professional moments came when he broadcast some of the first pictures of the ethnic cleansing in Kosovo in 1999, he said.
Other stories he covered in news reports and documentaries included the trade in human organs in India, street children in Brazil, civil war in Afghanistan and human rights violations in Ethiopia.
He interviewed figures including South African President Nelson Mandela, Archbishop Desmond Tutu, UN Secretary General Kofi Annan and President Robert Mugabe of Zimbabwe.
Moving to news presenting, he fronted the BBC One O'Clock News, Nine O'Clock News and BBC Four News, before being made one of the main presenters of the Six O'Clock News in 2003.
He anchored news programmes from Sri Lanka following the December 2004 tsunami, as well as reporting from New Orleans in the aftermath of Hurricane Katrina, and from Pakistan following the South Asian earthquake in 2005.
He was appointed an OBE for services to journalism in 2008.
'Energised and motivated'
After Alagiah's initial cancer diagnosis in 2014, the disease spread to his liver and lymph nodes, which needed chemotherapy and several operations, including one to remove most of his liver.
He said he was a "richer person" for the experience upon returning to presenting in 2015, and said working in the newsroom was "such an important part of keeping energised and motivated".
He had to take several further breaks from work to have treatment, and in January 2022 said he thought the cancer would "probably get me in the end", but that he still felt "very lucky".
Speaking on the Desperately Seeking Wisdom podcast in 2022, he said that when his cancer was first discovered, it took a while for him to understand what he "needed to do".
"I had to stop and say, 'Hang on a minute. If the full stop came now, would my life have been a failure?'
"And actually, when I look back and I looked at my journey… the family I had, the opportunities my family had, the great good fortune to bump into [Frances Robathan], who's now been my wife and lover for all these years, the kids that we brought up… it didn't feel like a failure."
Alagiah had two children with Frances.
(BBC News)
Excise officers who kidnapped Beedi businessman remanded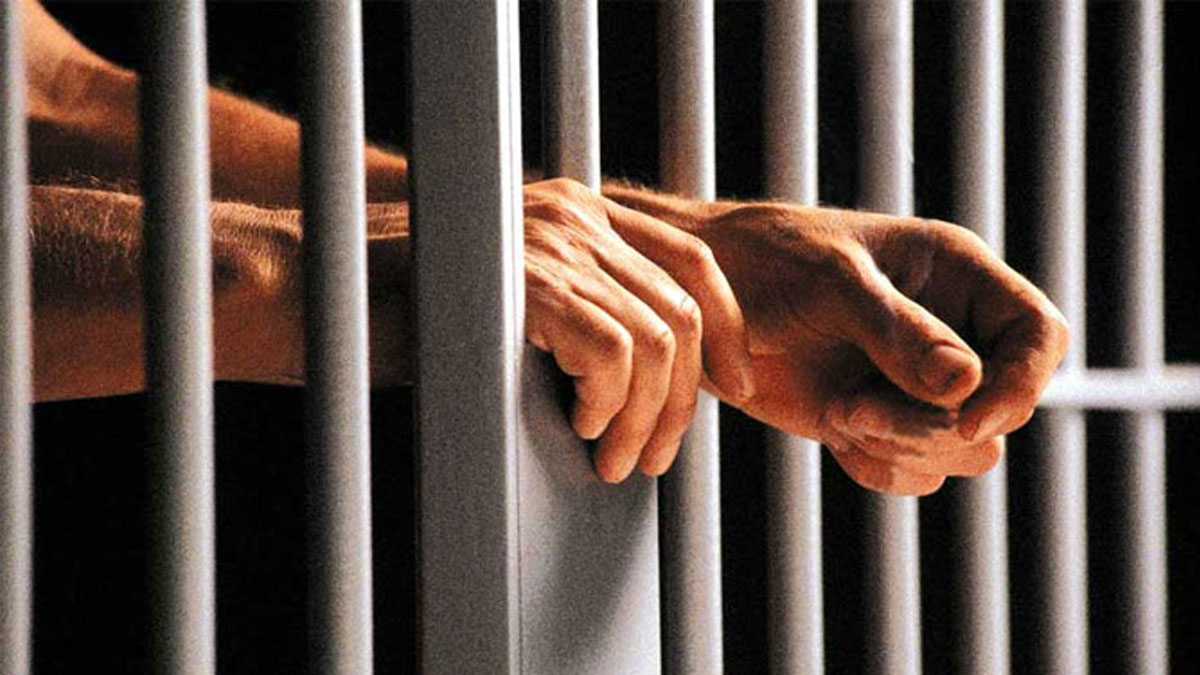 Five suspects including the Tangalle Excise OIC who were arrested over kidnapping and assaulting a Beedi businessman in Walasmulla, have been remanded till October 5 after being produced in the Walasmulla Magistrate's Court.
The Excise OIC, two other excise officers and a driver from the Tangalle Excise Station and an army sergeant are among the remanded suspects.
The business license of the businessman residing in Maraketiya, Rajapuragoda in Walasmulla expired on June 26.
A team of excise officials including the OIC of the Tangalle Excise Station had arrived at his house on September 18 and seized the Beedi leaves.
Excise officials had demanded Rs.1.4 million from the businessman not to take legal action in this regard.
They had taken the businessman away in a three-wheeler, beaten him up, and then had taken an amount of Rs.1 million by force.
A nearby CCTV camera has captured the excise officers kidnapping the businessman.
Meanwhile, the four Excise officers were interdicted by the Commissioner General of Excise.
The decision has been taken following the instruction of State Minister of Finance Ranjith Siyambalapitiya.
The four Excise officers were interdicted over the allegations of assault and soliciting a bribe from the Beedi manufacturer for not implementing the law against him for possession of Beedi leaves without a license.
Related News: 
Excise officials kidnap beedi businessman & forcefully take Rs.1mn
4 Excise officers interdicted for assaulting Beedi businessman
Nandiyas, Sri Lanka's oldest turns 109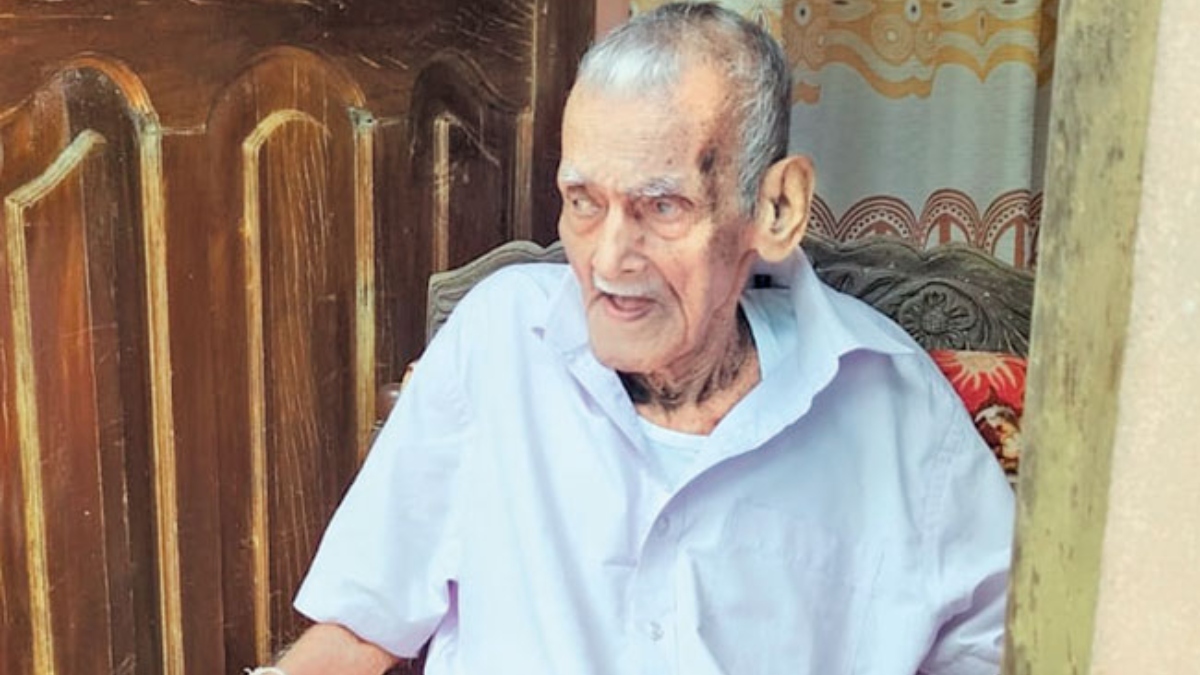 The 109-year-old Magala Kottachchi Nandiyas, a resident of Kappettiagoda in Galle, is the oldest citizen in Sri Lanka, the National Secretariat for Elders confirmed.
According to his identity card, Nandiyas was born on June 3, 1914. Nandiyas, who lives a very healthy life even now, is a farmer by profession.
Although he had only gone up to grade five, he can read and write.
It is said that the reason for this senior citizen's healthy lifestyle is the toxic-free nutritious diet.
Until recently, he has cultivated potatoes, sweet potatoes, and even cassava in his home garden.
He is a father of four and a grandfather of four grandchildren. The youngest grandson is now five years old.
Nandiyas is fondly called 'Loku Aiya' or Big Brother by the whole village.
The beloved wife of Mr. Nandiyas had passed away some time ago.
Although he has recently developed a hearing impairment, his memory is still intact.
Source – Dinamina
Port City to be 'Colombo Financial Zone': President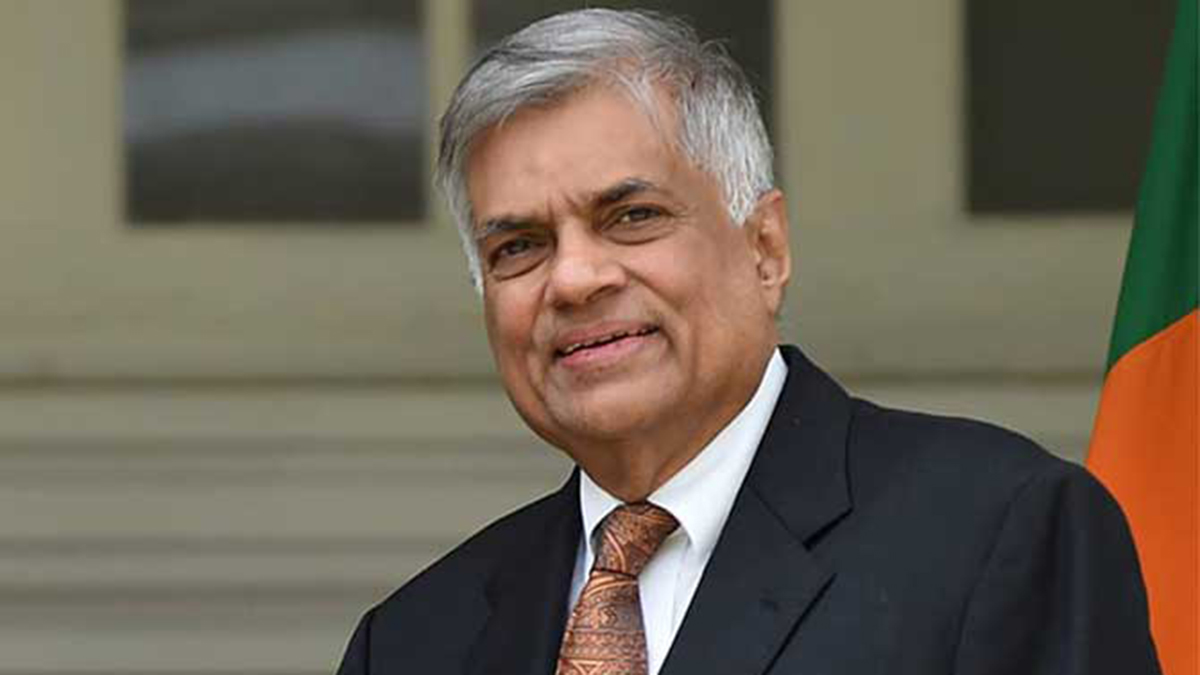 President Ranil Wickremesinghe said that a new legislation has been drafted to transform the Port City as the Colombo Financial Zone.
President Wickremesinghe said this in his address at the 2023 Commercial Mediation Symposium at Colombo's Hilton Hotel, the President's Media Division said.
The event was organized by International Alternative Dispute Resolution Centre (IADRC).
The President underscored the significance of international trade agreements and the need for Sri Lanka to become a center for alternate dispute resolution.
He urged legal professionals to look beyond Sri Lanka's borders and specialize in emerging fields like AI, Blockchain and green energy to secure the nation's competitive future.
"Now we want Sri Lanka to be a center. One is the new legislation which will replace the port city to make it a Colombo financial zone with jurisdiction for offshore activity. The new law has been drafted. And we will see the light of day before the end of the year."
"Secondly, the BOI will be replaced with the Economic Commission. Which is also looking at the resolution of disputes. We will be entering a number of free trade agreements. We have got one with Singapore. We are about to finalize one with Thailand. We are discussing with India to upgrade the agreement. Talking with Bangladesh. And more than that, we are moving to join the Regional Comprehensive Economic Partnership (RCEP). That's the largest trading community in the world. So this means that alternate dispute resolutions are going to be important."
In a final call to action, he offered government funding to support learning and expertise development in these new areas, inviting all stakeholders to join in the journey towards a more efficient and forward-looking legal landscape in Sri Lanka.
President Wickremesinghe emphasized that Sri Lanka must position itself as the central player in the region. When examining Singapore as a benchmark, Sri Lanka should strive to match or surpass Singapore in various aspects, except for cost, where it should maintain a competitive advantage.
This approach is crucial because there exists a noticeable void in this region, which Sri Lanka can effectively fill if it acts swiftly.
"This is the key lesson to be derived. Furthermore, it is essential for all lawyers and individuals involved in legal services to broaden their perspectives and explore opportunities beyond their current scope," the President added.
Meanwhile, he acknowledged the long-standing reliance on trial courts and stressed the importance of embracing alternate dispute resolution methods.
Highlighting the government's commitment, he mentioned the establishment of the Alternate Dispute Resolution Center in 2018 and expressed support for its continued growth.
President Wickremesinghe urged the Ministry of Justice and Ministry of Investments to collaborate on supporting these initiatives.
"Alternate dispute resolution, arbitration, both have a long way to travel in Sri Lanka and that's our problem. We have to first find ways of how we can adjust to this process. You need a change of culture. Change of culture where disputes can be resolved in the shortest possible time. Which means we are in a way wedded to the old concept of the trial court? Whether we have a domestic inquiry, we all want to follow the same procedure. I don't know why. But nevertheless, this is one of the challenges that we have to face."
He emphasized that success in dispute resolution was crucial for Sri Lanka's aspirations to be an outward-looking economy.
The event was attended by Justice Minister Wijeyadasa Rajapakshe, State Minister Anuradha Jayarathne, Judges of the Supreme Court, Attorney General, Former Attorney Generals, Retired Judges of the Supreme Court, Resident Representative of UNDP Azusa Kubota, Secretary to the Ministry of Justice, IADRC Chairman Dr. K. Kanag-Isvaran, Director & Secretary General of IADRC Dhara Wijayatilake, legal professionals and the representatives of reputed companies in Sri Lanka.