Two minor tremors felt in Gomarankadawala & Kirinda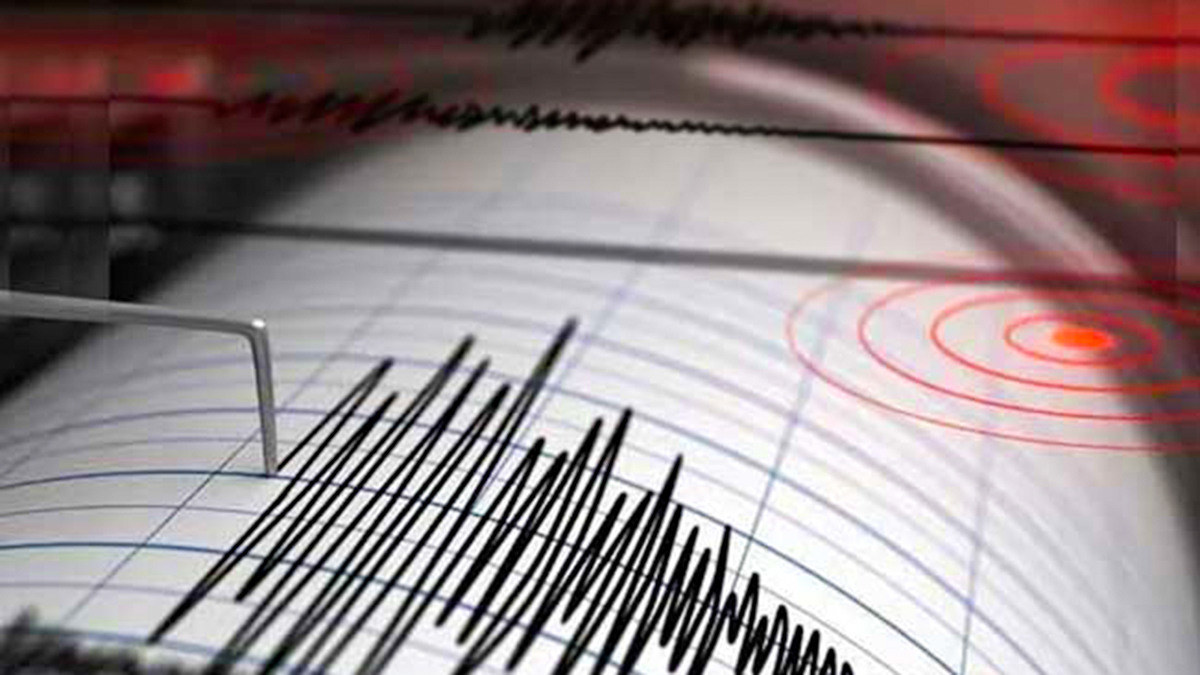 The Geological Survey & Mines Bureau (GMSB) says two minor tremors were reported in Sri Lanka since last evening.
The first minor tremor with a magnitude of 2.6 on the Richter scale was felt in Kirinda last evening (March 18) while the second one, with a magnitude of 3.0, was reported in Gomarankadawala this morning.
Ensure safety of Saliya Peiris – BASL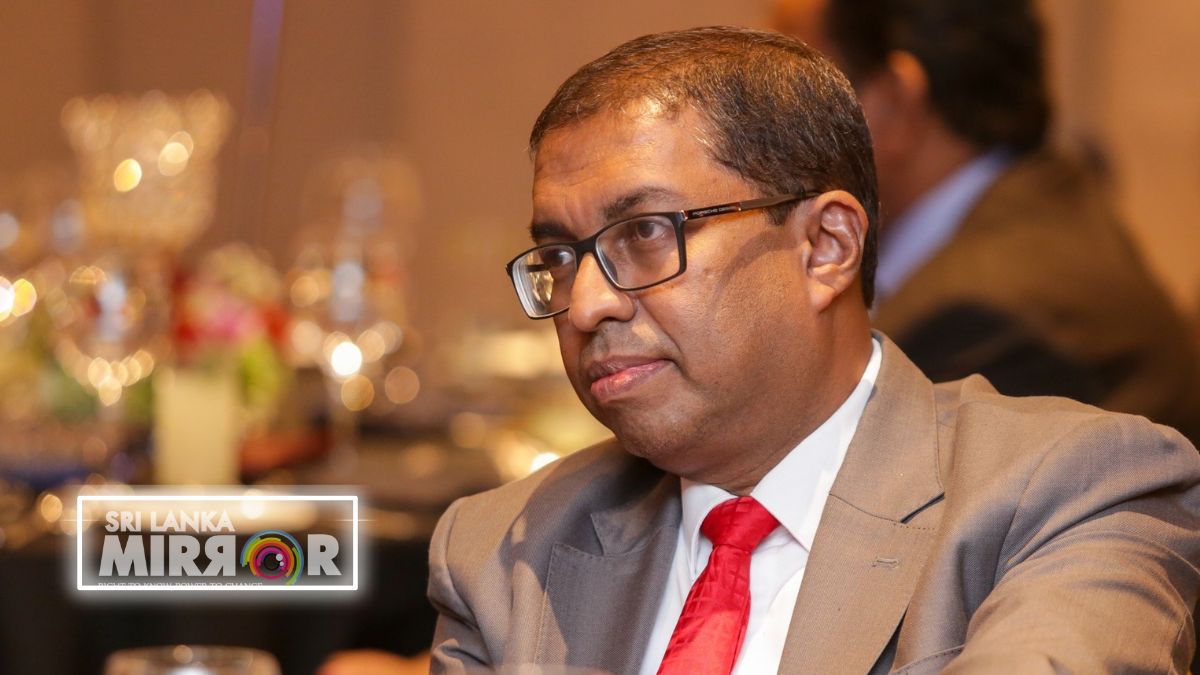 In a letter to the Inspector General of Police, the Bar Association of Sri Lanka (BASL) has requested the police take necessary action to ensure the safety of the BASL President – Saliya Pieris.
The letter to the IGP relates to the protest that took place opposite the chamber of Saliya Pieris PC.
view the said protest seriously hinders his right to represent a client, a professional right which has been safeguarded by law," the BASL said.
"Therefore, we strongly demand that you take action to ensure that Mr. Peiris's professional duties as an Attorney-at-law, are not hindered and to ensure his safety," the BASL added.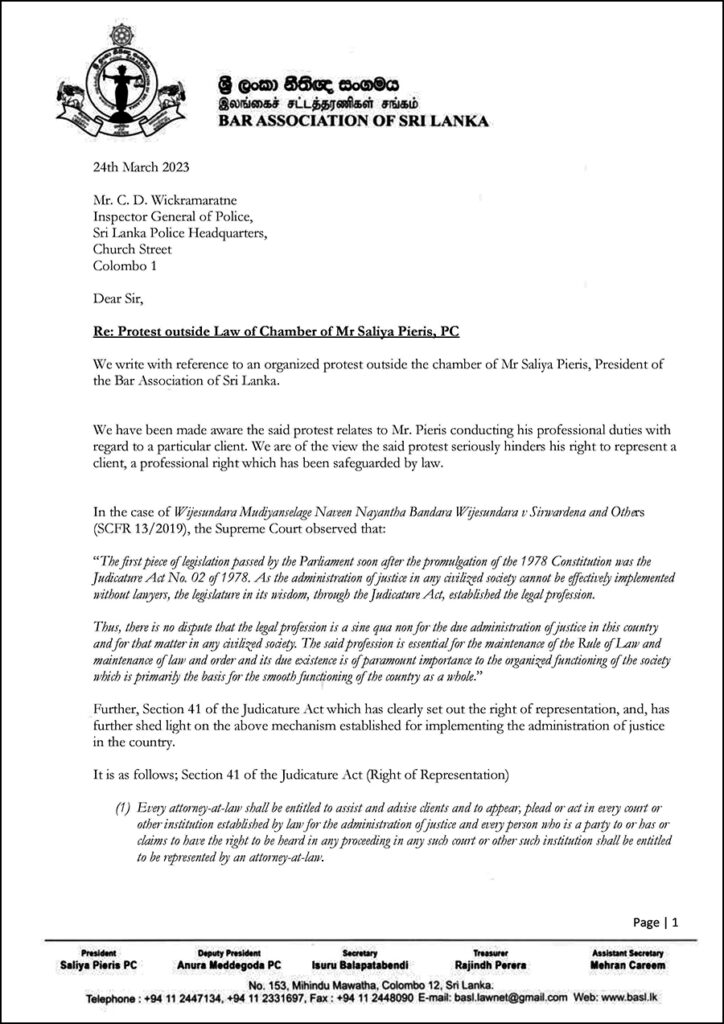 Sri Lanka Gem and Jewellery exhibition held in Shanghai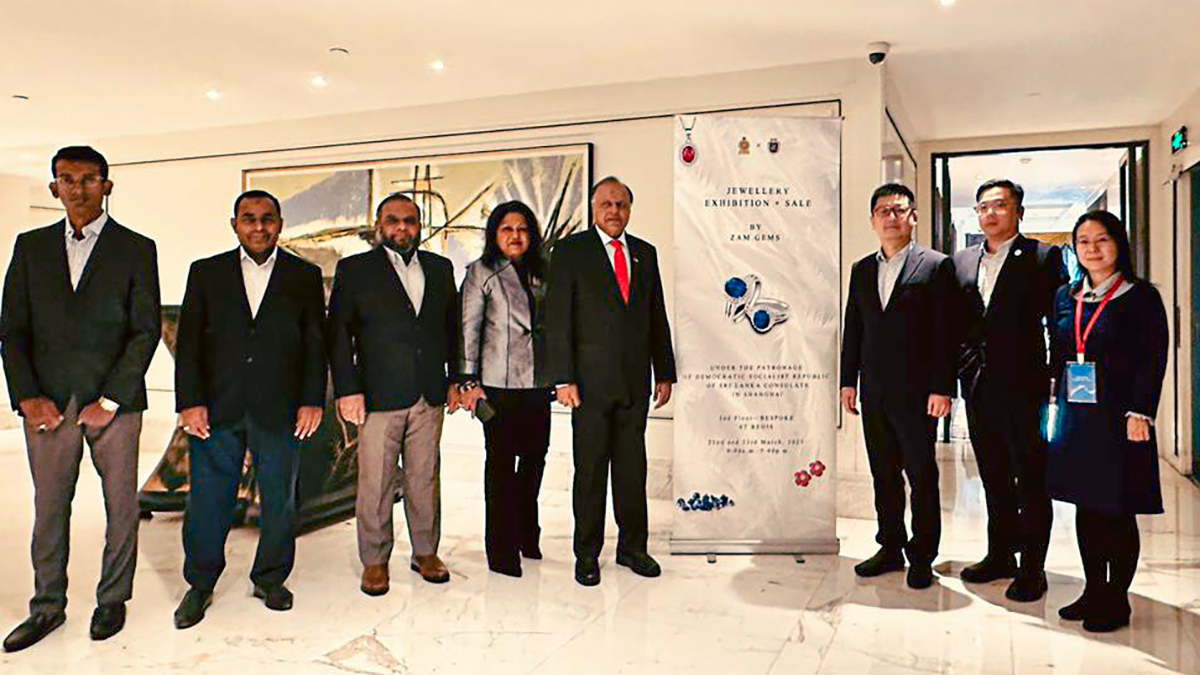 A Sri Lankan Gem and Jewellery Exhibition was held at The St. Regis Hotel in Shanghai between 22 to 23 March 2023 with the participation of Zam Gems Sri Lanka under the patronage of Sri Lanka Consulate General in Shanghai.
At the exhibition, Sri Lankan gems which included blue sapphires, pink sapphires (rubies), Alexandrite and Cat's-eye Chrysoberyl were displayed. In addition, a variety of jewellery including necklaces, rings, earrings, bracelets which were crafted using above mentioned Sri Lankan gems and stones were also exhibited.
The Chairman of Shanghai Jade and Gem Exchange Simon Chan participated in the event with his team of officials and reputed Chinese buyers. In addition, many other buyers across China, Gem and Jewellery traders, gem collectors, members of Shanghai Diplomatic Corp, expatriates as well as other interested parties and visitors were present at the event.
Further, the Consulate used this opportunity to promote Sri Lanka tourism by displaying and distributing Sri Lanka tourism brochures among prospective gem buyers, members of Diplomatic Corp and visitors while responding to tourism related queries.
This event, which was the 01st Gem and Jewellery exhibition held in Shanghai in the aftermath of the opening up of Chinese borders (ending months long Covid-19 restrictions), proved to be a huge success.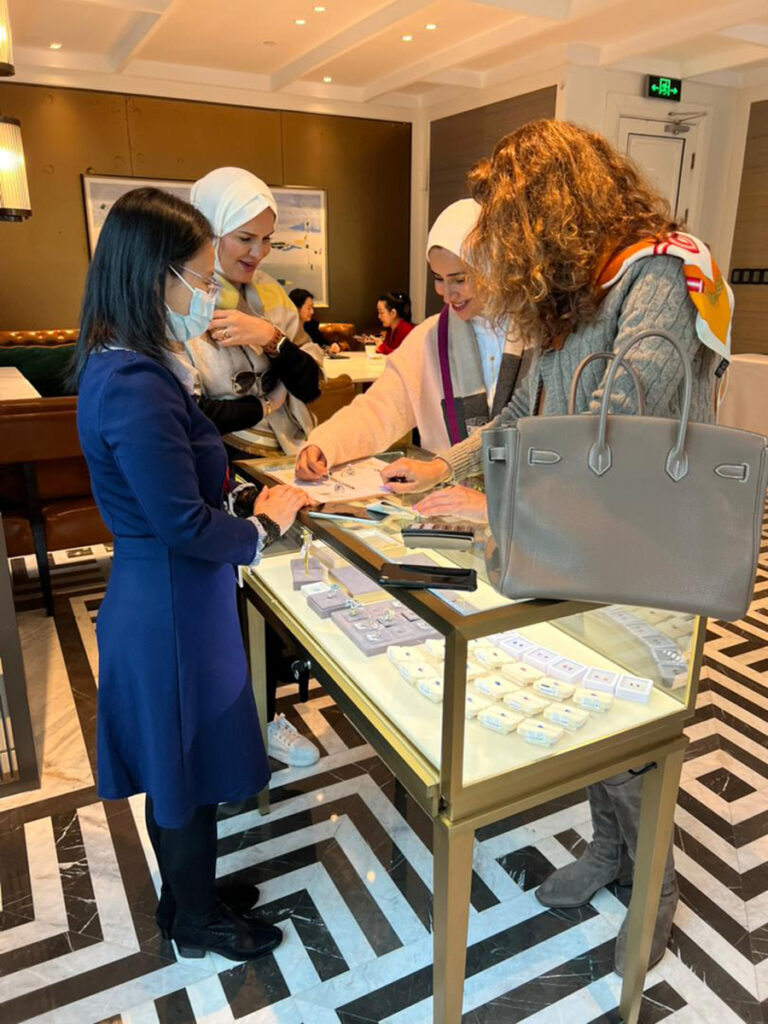 Dept of Wildlife steps into restore coral reefs in Hikkaduwa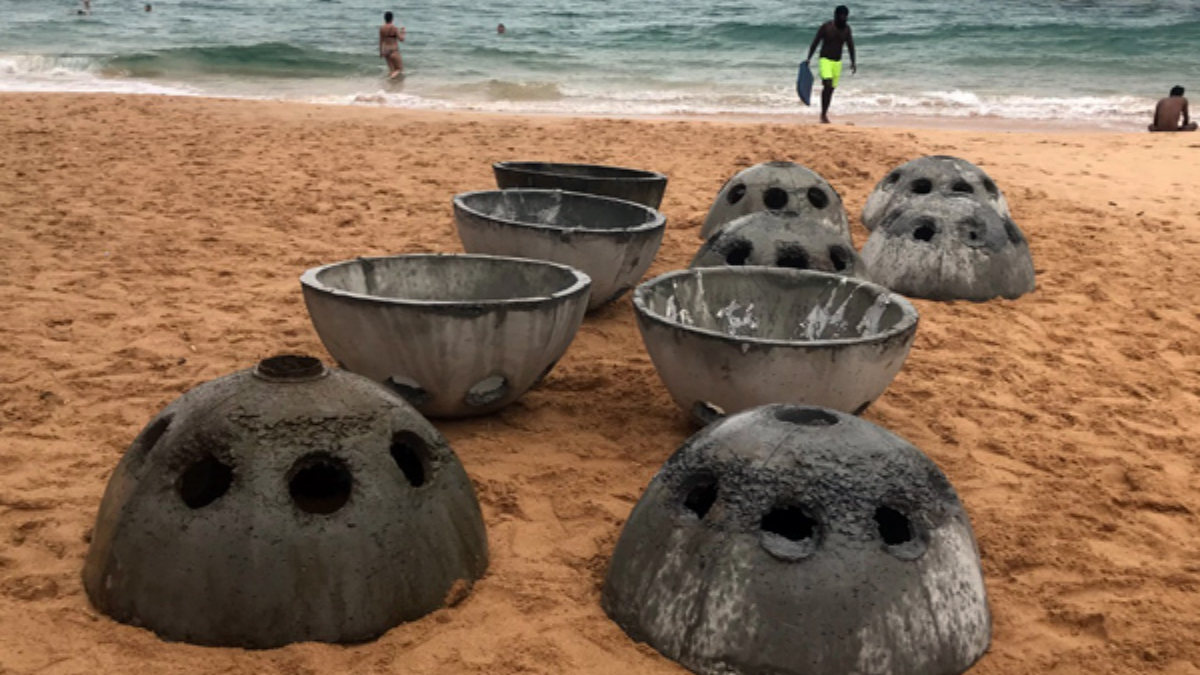 The Wildlife Conservation Department has focused on restoring the Hikkaduwa Coral Reef, which is 90 percent dead.
Under the programme live coral parts washed ashore with the waves are planted on coconut shell-shaped cement blocks and nursed in the shallow and medium-deep seabed of Hikkaduwa Marine National Park.
These coral nurseries are constantly monitored by wildlife officers. It is expected that this project will continue for the next five years. It is hoped to replace the well-grown corals in the coral reef in due course.
The Department of Wildlife Conservation is making preliminary plans to carry out a similar coral restoration project at the Kalpitiya Coral Reef Sanctuary.
For this motive, the Department of Wildlife Conservation is supported by the Ocean Resource Conservation Agency (ORCA) and the Boat Owners Association.
(report and pics : sundaytimes.lk)