"Widespread economic crises, a challenge impeding efforts to combat climate change"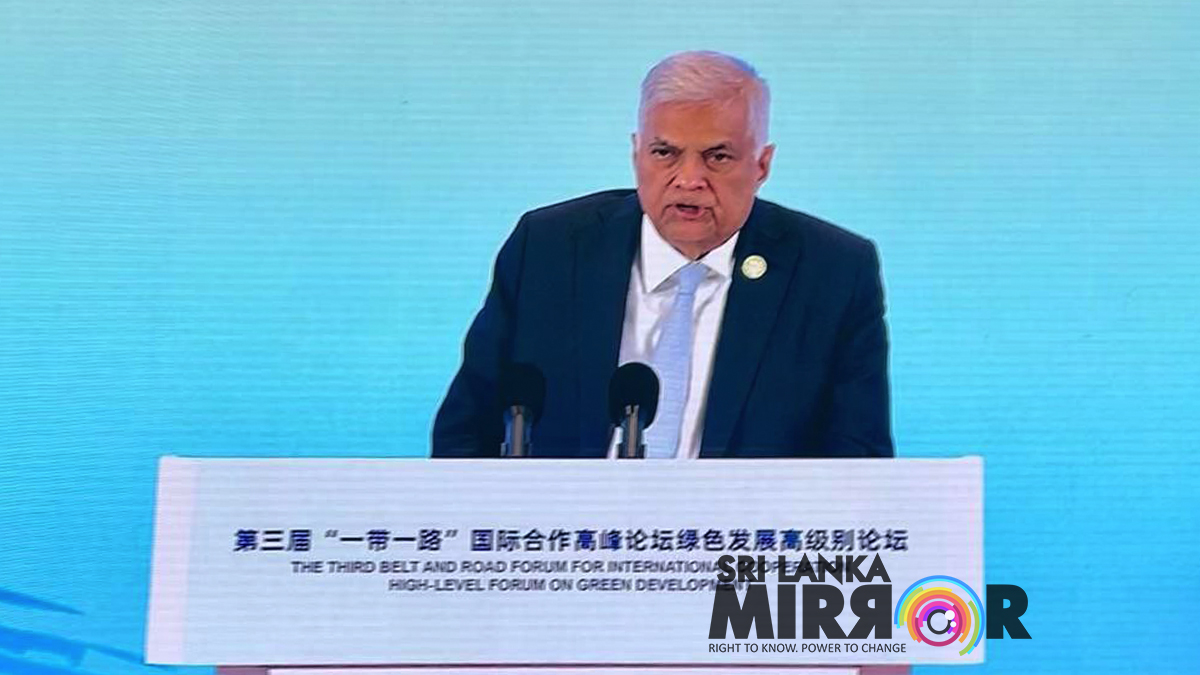 President Ranil Wickremesinghe emphasized that the world's most biodiverse regions are found in tropical countries and he proposed the launch of a dedicated program to support these nations in addressing future climate change challenges.
He highlighted that 80% of the world's endemic plants, as well as 50% of all coral reefs and mangroves are located in tropical regions. Sri Lanka, he noted, is actively working towards the establishment of an international university focused on climate change, capitalizing on this unique ecological context.
President Ranil Wickremesinghe made these remarks during his address at the high-level conference "Green silk road for harmony with nature" held at the China International Conference Hall today (18), in conjunction with the 3rd "Belt and Road Initiative" International forum.
The conference was chaired by Mr. Han Zheng, Vice President of the People's Republic of China. The United Nations Secretary-General, Antonio Guterres and leaders from other participating countries also shared their insights.
Furthermore, President Ranil Wickremesinghe elaborated on the establishment of an international university dedicated to climate change which aims to lay the groundwork for conducting relevant research and implementing protective measures to address the pressing global crises of climate change, environmental pollution and biodiversity destruction. President Wickremesinghe strongly advocated for immediate action in these areas.
Expressing his views further, President Ranil Wickremesinghe said;
"Through this university, we have set three primary objectives. First and foremost, our focus is on researching measures for collective security and the common good. Secondly, we aim to foster knowledge sharing among the global community. Lastly, we are committed to providing practical education.
To mitigate the impacts of climate change, this institution delves into a comprehensive array of strategies across diverse fields, encompassing rigorous research, structural reforms within relevant organizations, international cooperation, community engagement and more. It serves as a valuable source of knowledge, research and solutions aimed at limiting global warming to a level of 1.5 degrees C. In this endeavour, the university assumes a pivotal role in the battle against climate change.
One significant challenge impeding global efforts to combat climate change is the widespread economic crises afflicting many countries. These crises have rendered participation in climate change mitigation an exceedingly intricate and daunting task.
The most effective approach is for the entire global community to unite and collaboratively seek solutions to this pressing issue. In this context, I would like to propose three key suggestions.
Firstly, offering debt relief to low-income countries can significantly alleviate their economic burdens and enable them to actively participate in climate change mitigation efforts. Secondly, providing access to concessional loans for high-income countries can facilitate their engagement in sustainable practices. Lastly, we should consider channelling additional funding through multilateral organizations, including the Asian Infrastructure Investment Bank, to support climate-related initiatives.
It's worth noting that there are 150 tropical countries, with 88 of them participating in the Belt and Road initiative. This tropical region encompasses 40% of the world's total land area and is home to 40% of the global population. In light of this, I would like to express my gratitude to the Republic of China, under the leadership of President Xi Jinping, for organizing this conference, recognizing environmental concerns as a fundamental aspect of sustainable development.
During the Asia-Pacific Belt and Road High-Level Summit in 2021, Sri Lanka wholeheartedly endorsed the Green Silk Road initiative and our commitment to supporting this initiative remains steadfast."
(President's Media Division)
Proposals to reduce school grades from 13 to 12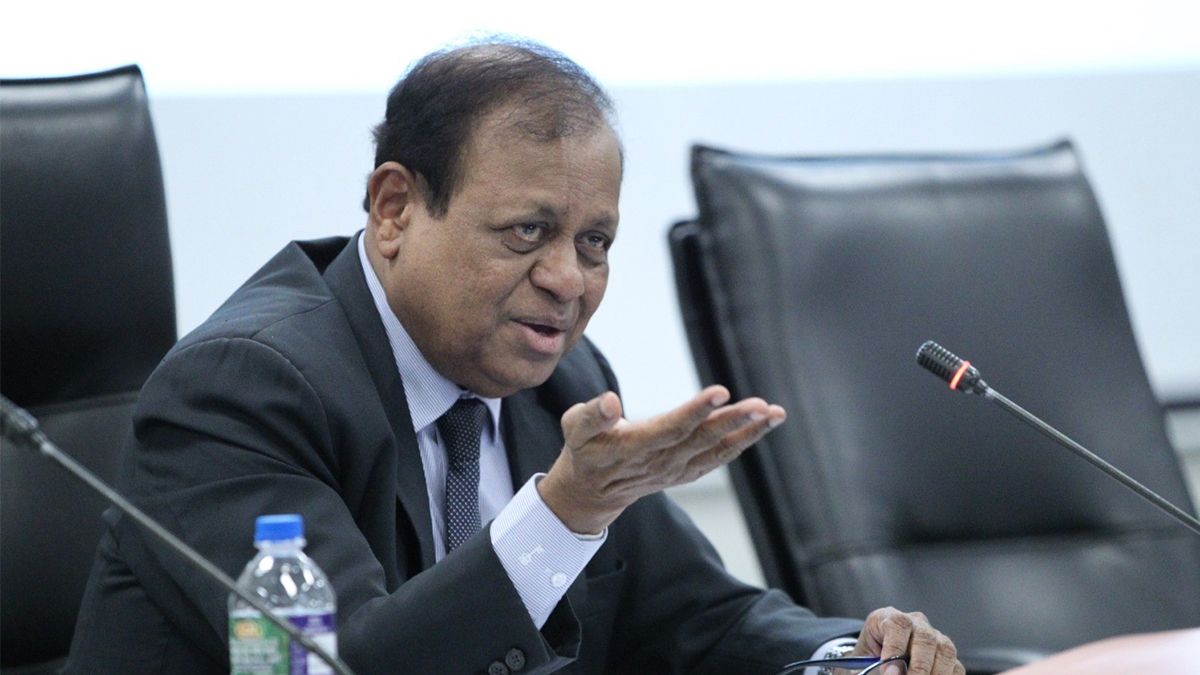 The Ministry of Education disclosing the proposed new educational reforms stated that it is intended to reduce school grades from 13 to 12.
This was disclosed on 01.12.2023 at the time of presenting the progress of the year 2023 and plans for the year 2024 for the budget of the Ministry of Education by Dr. Susil Premajayantha for the Ministers and Members of Parliament.
Accordingly, the educational authorities stated that through the proposed new education reforms, every child will be given the opportunity to finish school in 17 years. Accordingly, pre-school education is classified as 4 years old, primary section 1-5, junior section 6-8 and senior section 9 to 12.
Simplify Grade 5 scholarship
While it has been proposed to give a certain percentage of marks from school-based evaluations and a certain percentage from exams for the Grade 5 scholarship exam, the Ministry of Education has also proposed to simplify the Grade 5 scholarship exam and eliminate competition.
O/Ls in Grade 10, A/Ls in Grade 12
Furthermore, through the proposed new education reforms, the Ministry of Education has proposed to conduct the Ordinary Level examination in Grade 10 and the Advanced Level examination is scheduled for grade 12. It has also been decided to reduce the number of subjects for O/L's from 9 to 7. Officials representing the Ministry of Education stated that among those 7 subjects, it has been proposed to make it mandatory to study three new subjects; Information and Communication Technology (ICT), technical and professional skills and religious and values.
The officials of the Ministry of Education, who pointed out that more than eighty thousand (80,000) students fail in the ordinary level examination in a year, have suggested that no child will fail through the new education reforms and that all children who passed the ordinary level examination should be given the opportunity to study vocational training courses.
For that, A-level subjects have been classified into two categories as academic education and vocational education and a path has been prepared for every child to obtain a degree. The Ministry of Education also pointed out that two new subjects have been added under academic studies by increasing the current subjects from 6 to 8. Furthermore, the officials of the Ministry stated that the children will receive the opportunity to obtain education through 10 subject areas under practical studies and through that, the children will get the opportunity to obtain degrees by going through vocational fields.
The Ministry pointed out that administrative restructuring is also taking place in the education service. The number of existing educational zones will increase from 100 to 122 and the total number of ten thousand one hundred and twenty-six (10,126) schools will be classified as cluster schools of one thousand two hundred and twenty (1220). All the existing national schools will be a flagship school in a cluster of schools as flagship schools at the provincial level.
Officials of the Ministry said that 517.05 billion rupees have been allocated for the Ministry of Education in this year's budget for the year 2024. Of this, two thousand million rupees have been allocated for providing school textbooks, six million rupees for school uniforms, and two thousand five hundred million rupees for providing school shoes to seven hundred twenty-eight thousand four hundred and eighty (728,480) children. About 1.07 million school children are currently being given lunch and the same number is ready to be given to 1.5 million children in the year 2024, the Ministry of Education officials said.
Upul Tharanga to chair cricket selection committee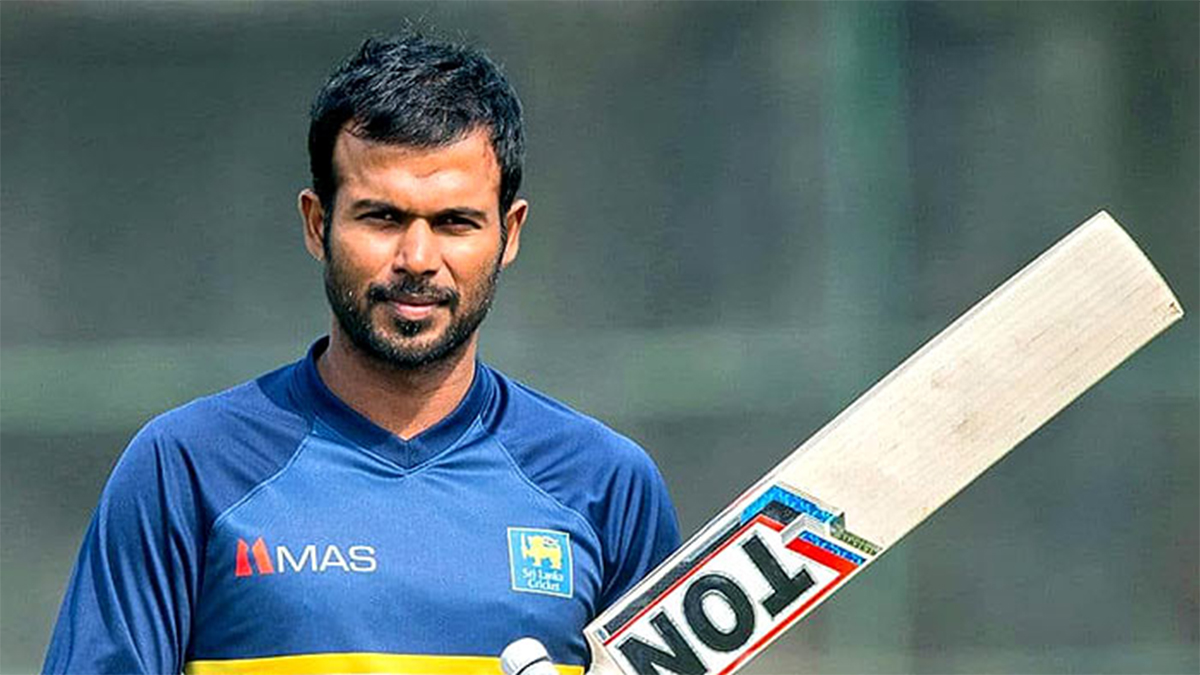 Sports Minister Harin Fernando today (04) announced that Upul Tharanga will replace Pramodya Wickramasinghe as Chairman of the Cricket Selection Committee.
The minister added that 10 names have already been recommended as selectors and that a new selection committee would be appointed soon.
SLC complains to CIABOC over ex-sports minister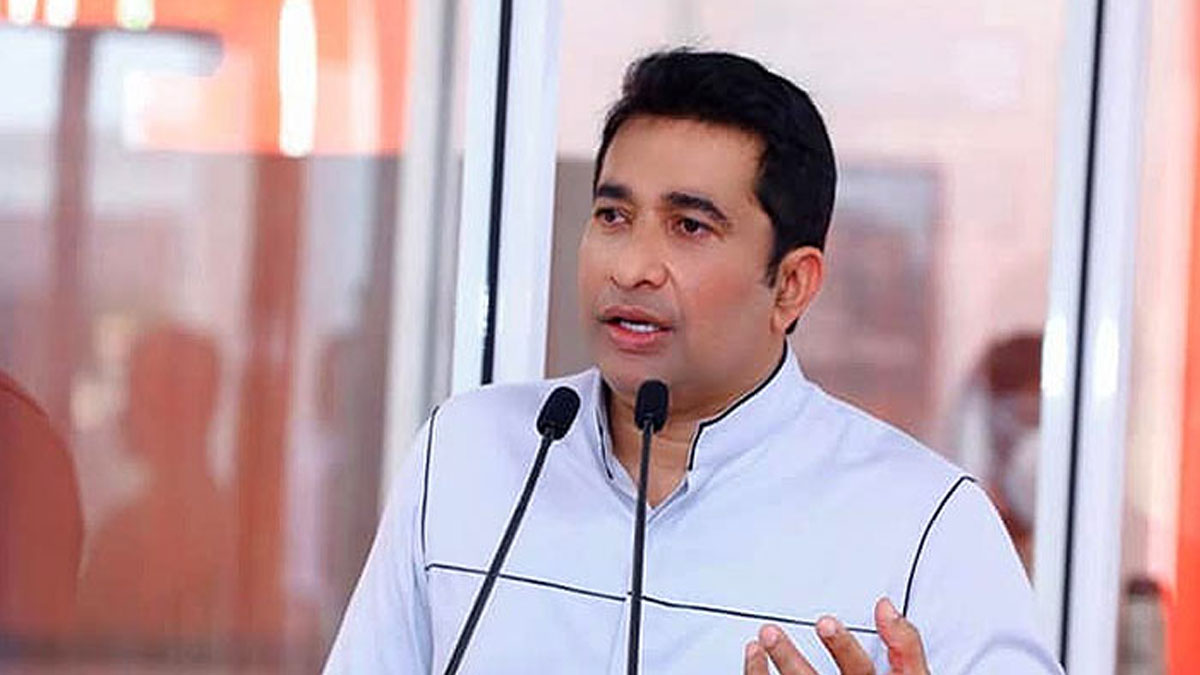 Sri Lanka Cricket (SLC) says that they have formally lodged a complaint with the Commission to Investigate Allegations of Bribery or Corruption in Sri Lanka against Mr. Roshan Ranasinghe MP over the alleged misuse of funds provided by SLC to the National Sports Fund for the development of various other sports in Sri Lanka.
A statement issued by the SLC states :
The decision to file this complaint stems from the concern that Mr. Roshan Ranasinghe MP has not appropriately disclosed the utilization of funds allocated by SLC for the intended purposes.
This move comes in the wake of a discernible disparity between the information disclosed to the media by Mr. Ranasinghe MP and the response received by SLC under a Right to Information (RTI) application, outlining the specifics of the expenditures made.
SLC wishes to emphasize the importance of maintaining the integrity of financial transactions and ensuring that funds are utilized for their designated purposes and the said formal complaint filed with the Bribery Commission underscores SLC's dedication to upholding the highest standards of governance and ethics within the realm of sports administration.
SLC trusts that the Bribery Commission will conduct a thorough investigation into the matter to ascertain the facts and take appropriate action as necessary and Sri Lanka Cricket will continue to collaborate with relevant authorities to ensure a fair and just resolution to this issue, as part of its ongoing commitment to the promotion and advancement of sports in Sri Lanka.