Women MPs turn turns orange against Gender-Based Violence (Pics)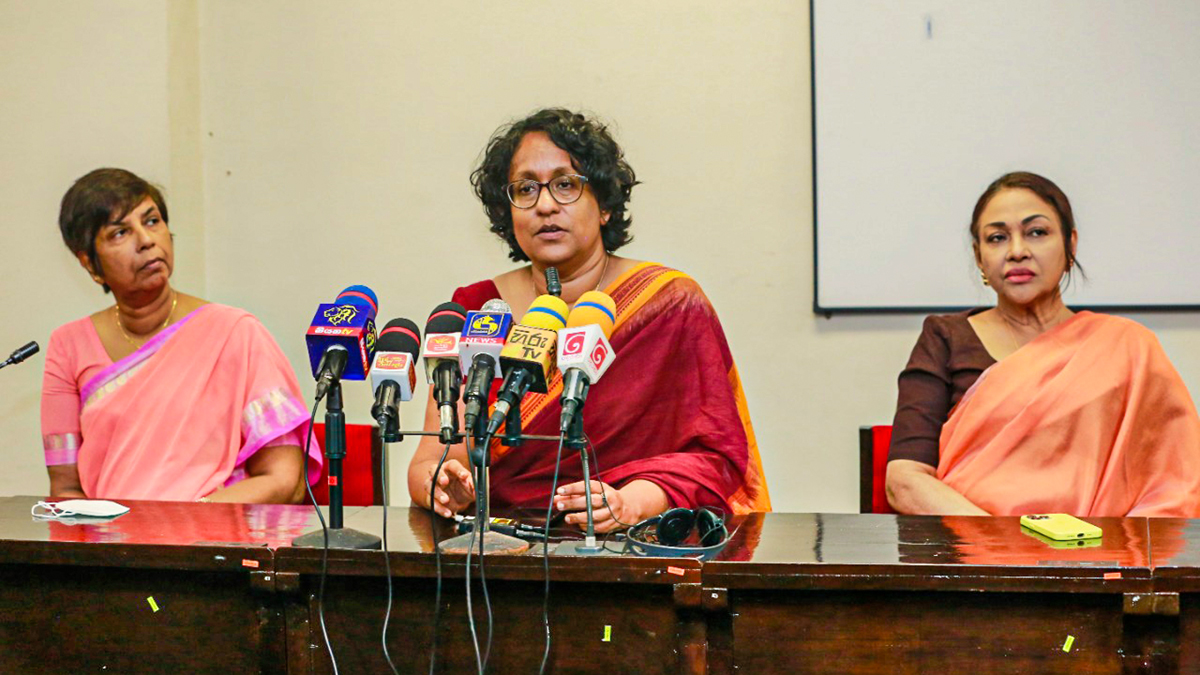 A number of activities were held in Parliament today (01) under the leadership of the Women Parliamentarians' Caucus in support of the Sixteen Days of activism against Gender Based Violence (GBV). Women Parliamentarians and women staff officers were dressed in orange to support the programme.
Accordingly, a wristband with the message "Let's Unite to end Gender Based Violence" was presented to the President Ranil Wickramasinghe by the Chairperson of the Women Parliamentarians Caucus, Member of Parliament (Dr.) Sudarshanee Fernandopulle along with the other members of the Caucus. Chief of Staff and Deputy Secretary General of the Parliament Mrs. Kushani Rohanadeera was also present on the occasion. Here, the President informed that the draft bill of the Women's Act should be completed soon and submitted to Parliament.
The publications relevant to gender equality and social inclusion available for reference by MPs, donated by National Democratic Institute (NDI) were also presented to the President at the recently established Gender and Social Inclusion Section of the Parliament Library.
Subsequently, wristbands with the message "Let's Unite to end Gender Based Violence" were tied on the Prime Minister Dinesh Gunawardena, Speaker Mahinda Yapa Abeywardena, Leader of the Opposition, Sajith Premadasa, and leaflets on gender equality and social inclusion were also presented.
At the press conference held, members of the Women Parliamentarians' Caucus explained the, global theme of the campaign 2022, "UNITE! Activism to end violence against women and girls." It was also emphasized that without unity GBV cannot be combated, thus calling on governments, development partners, CSOs, youth, media and all other stakeholders to come together to fight against GBV.
To stand in solidarity with this global movement, the female parliamentarians carried out a series of advocacy measures starting from 25th November. They conducted two panel discussions on combating GBV on 28th and 29th November.
A knowledge sharing session with journalists on "Combatting Violence against Women (VAW) through Media" is scheduled to be held on December 6. There will be a discussion on combating GBV and VAW through media reporting among Sri Lankan journalists including the lobby correspondents.
All these activities are being carried out by Women Parliamentarian's Caucus, hand in hand with the Parliament Communications Department and the Parliament Secretariat in the hope of raising awareness among Parliamentarians and the public against GBV and the necessary support was provided by the National Democratic Institute (NDI).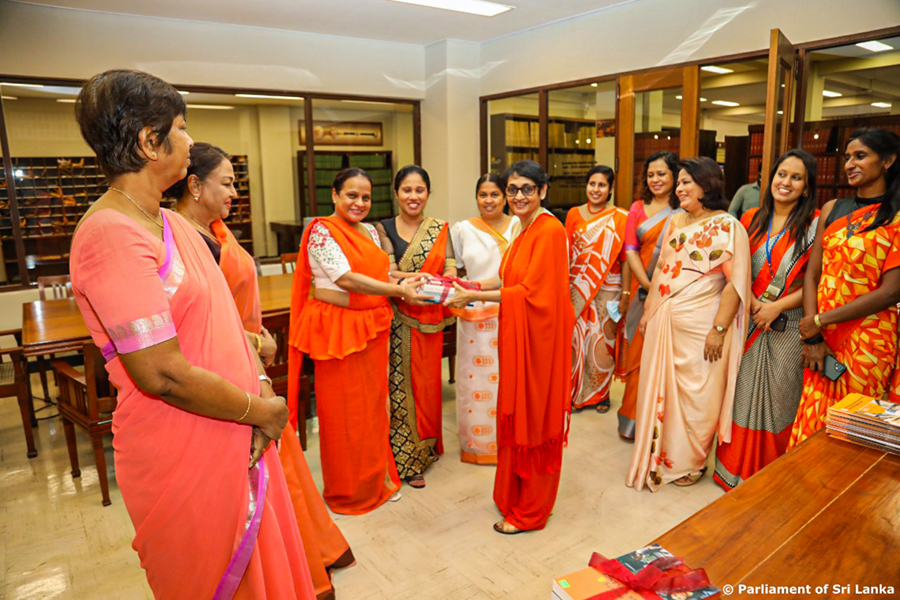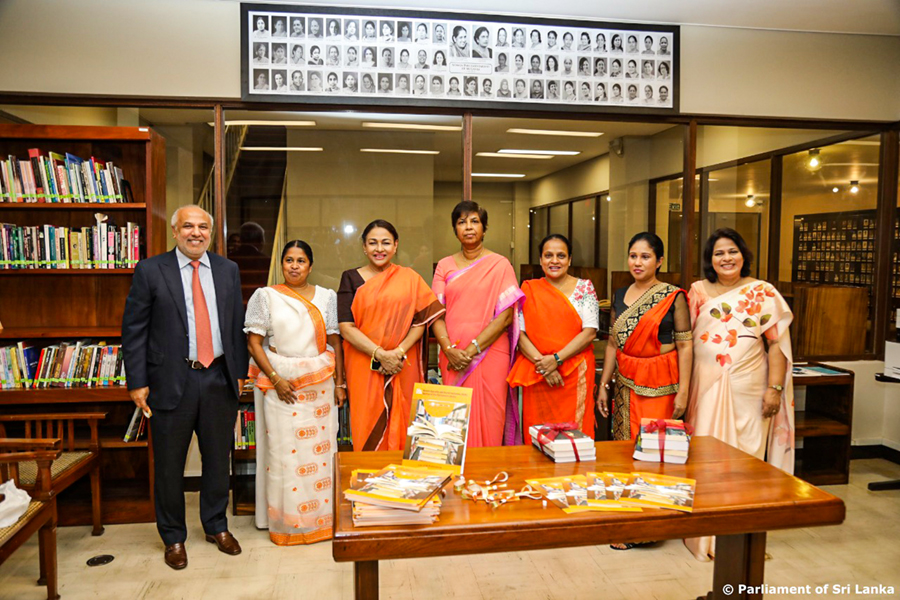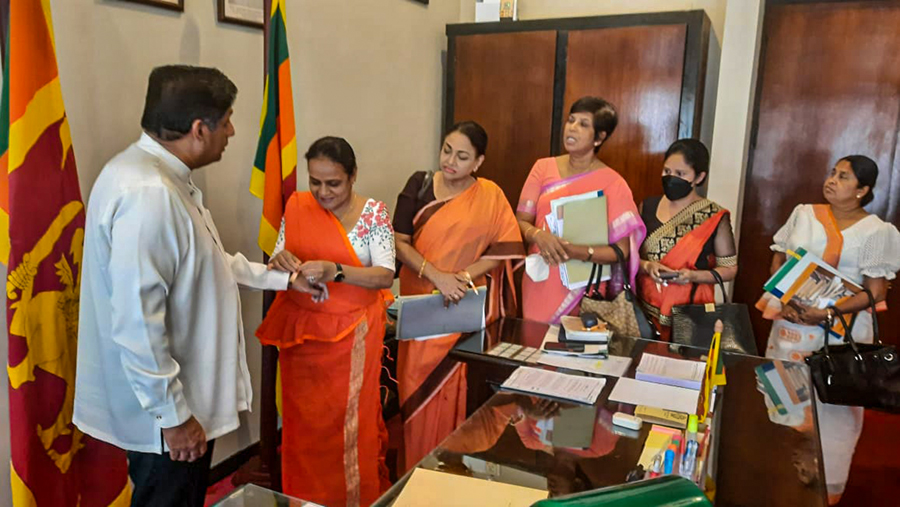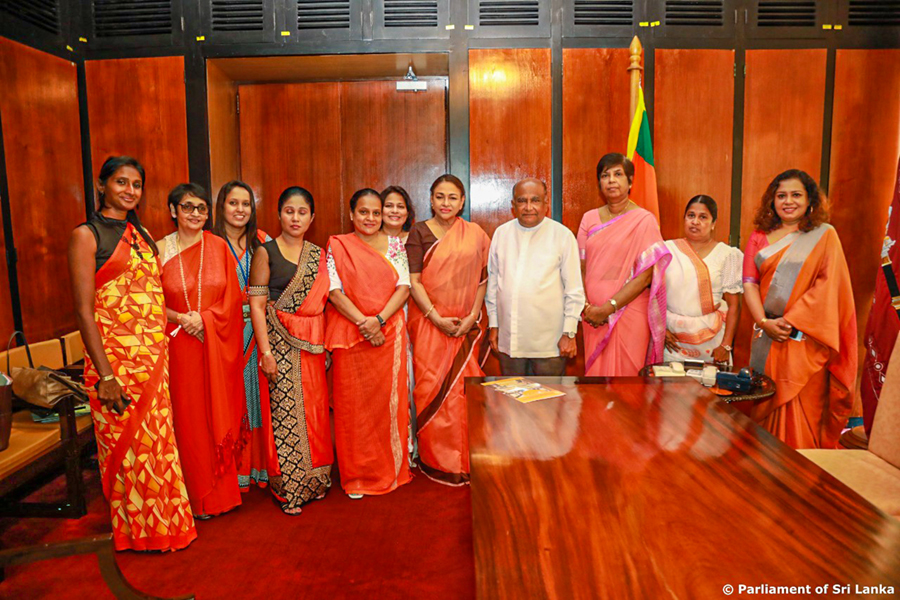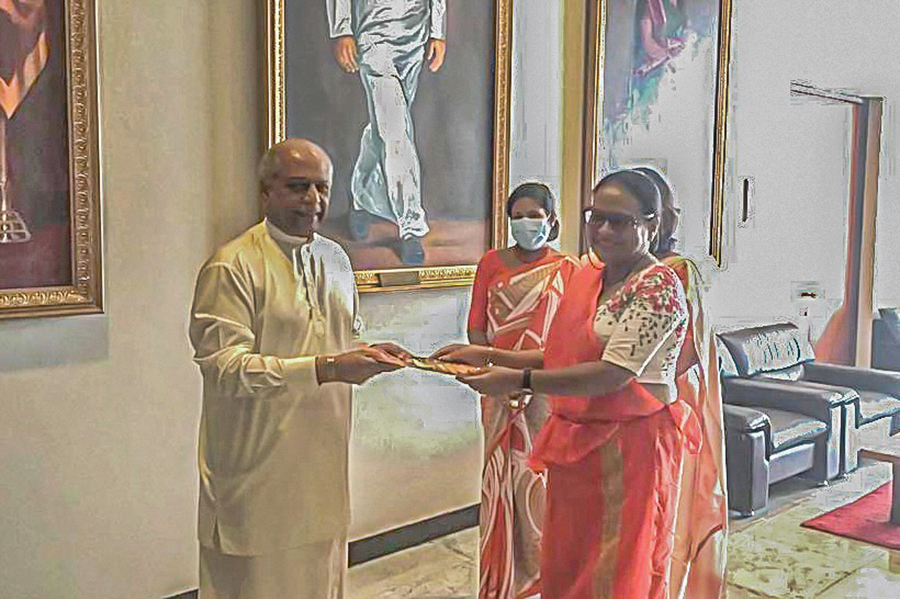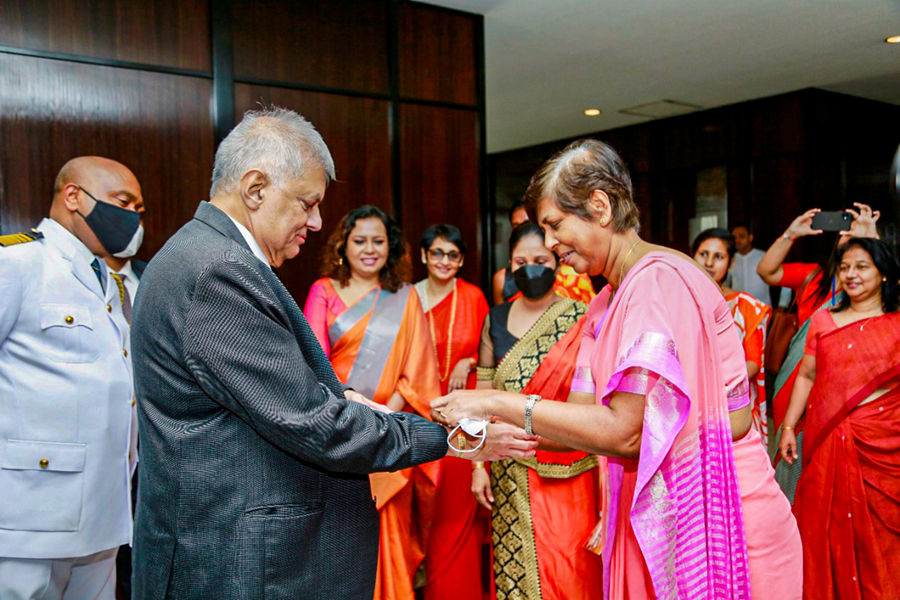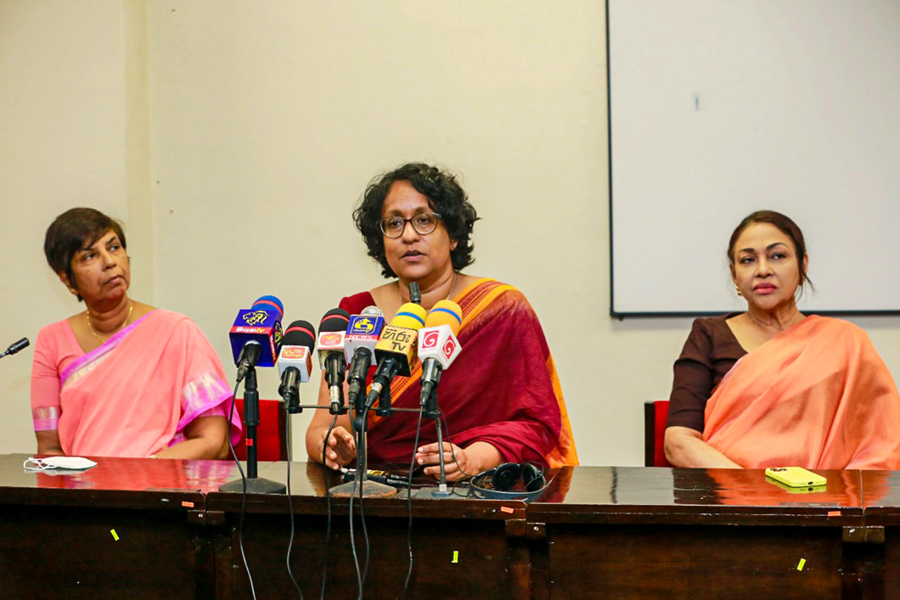 Natasha remanded (Update)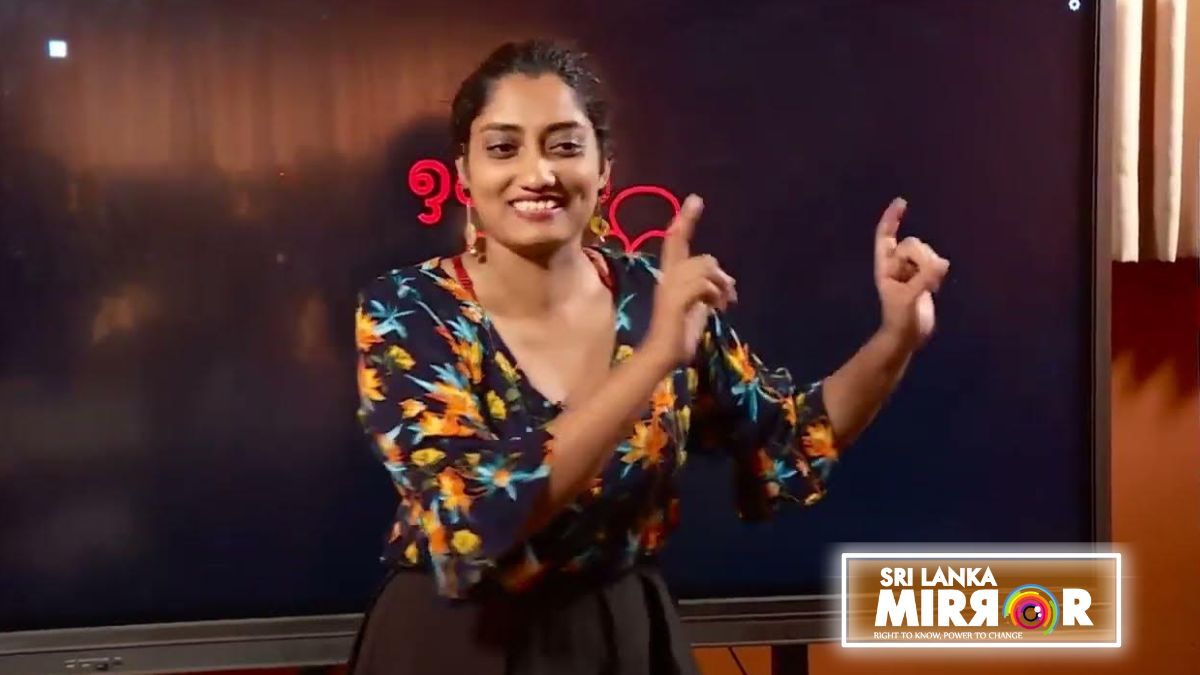 Stand up comedian – Natasha Edirisooriya, who was arrested at the Bandaranaike International Airport earlier today (28), has been remanded until June 07.
She was produced before the Colombo Fort Magistrate today by the CID.
————
(Previous Update at  01:54 am May 28, 2023)
Nathasha Edirisooriya arrested at BIA
Stand-up comedian Nathasha Edirisooriya, who made some controversial statements against Buddhism at a recent event held in Colombo, has been arrested.
The police said that she was arrested when she arrived at the Katunayake airport to leave the country.
She has been arrested by the Criminal Investigation Department.
Sinopec Fuel Oil Lanka clarifies recent allegations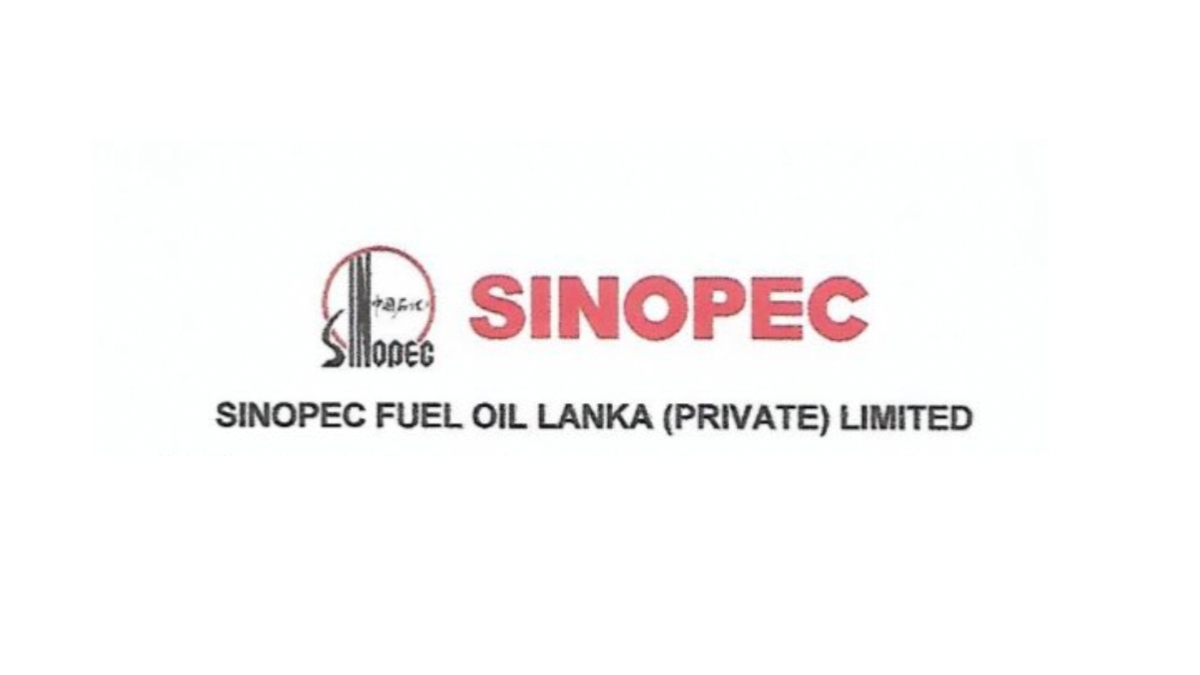 Sinopec Fuel Oil Lanka (Pvt.) Ltd. has issued a statement clarifying their position with regard to allegations raised recently.
In a Tweet, Minister of Power and Energy – Kanchana Wijesekara has published the clarification published by the company.
He adds that he has also requested the Speaker to call the Privileges committee & take necessary disciplinary and legal steps against the false statements made.
Weekly fuel quota up from Tuesday midnight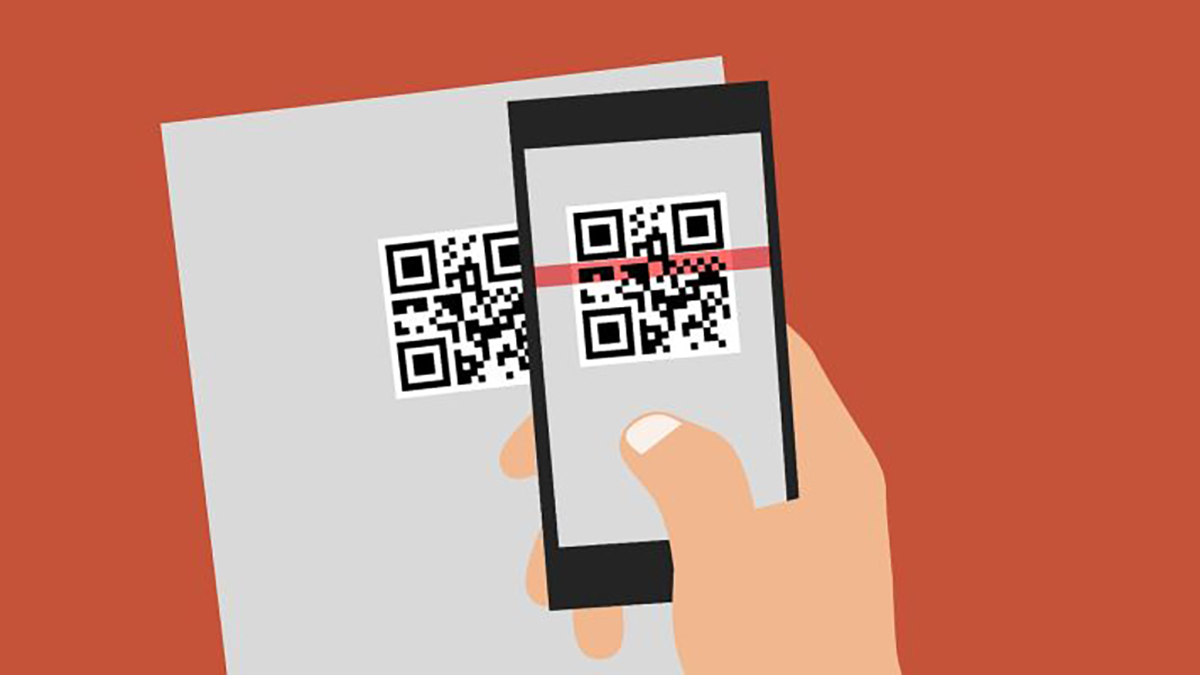 The national fuel pass QR system allocated fuel quotas will be increased from Tuesday midnight (30), Minister of Power and Energy – Kanchana Wijesekara says.
"Registered Taxi 3 wheelers will receive 22 liters per week, other 3 wheelers 14 liters per week & Motor Bikes 14 liters per week. Cars will receive a quota of 40 liters per week," he has said.