Won't allow students to be held hostage by different groups – President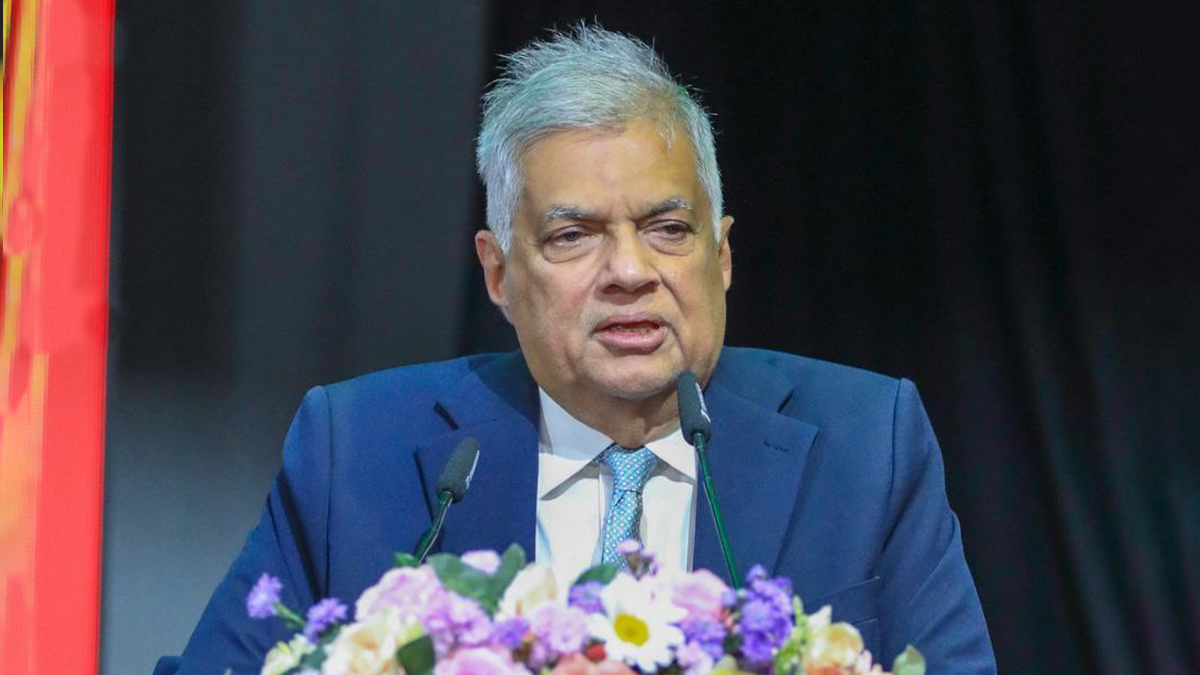 The President emphasizes that students will not be allowed to be held hostage by different groups.
A Bill to make schools an essential service will be submitted to Parliament if the issues are not resolved quickly.
President Ranil Wickremesinghe emphasized that he will not allow the school children of Sri Lanka to be held hostage by various groups.
The President said that he believes that the problems in the education sector can be resolved quickly through discussions; failing which he will have to submit a Bill to Parliament to make schools an essential service.
The President made this statement during the National Ceremony where free textbooks and uniforms were distributed to students and student monks, by the Ministry of Education which was held at Sanghamitta Balika Vidyalaya in Colombo this morning (23).
In this event organized by the Ministry of Education, the President symbolically awarded textbooks and uniforms to 40 student monks, sil mātā and students.
Education Minister Dr. Susil Premajayantha, Acting Education Secretary Hemantha Premathilaka and Principal of Sanghamitta Balika Vidyalaya Thushari De Silva also presented a commemorative gift to President Ranil Wickremesinghe.
70% of the school uniforms related to the year 2023 have been received as a grant from the Chinese Government and all of them have been distributed throughout the islands by now. The rest of the uniforms are provided by local businesses. School textbooks printed by the Department of Government Printing and local suppliers using raw materials obtained with Indian assistance were officially distributed here.
These uniforms and textbooks are provided to students of Government schools and Government-aided schools and student monks who are studying in Pirivenas.
Minister of Education Dr. Susil Premajayantha, State Minister of Piriven Education Vijitha Berugoda, State Minister of Education Arvindh Kumar, State Minister of Higher Education Suren Raghavan, Governor of the Western Province Marshal of the Air Force Roshan Gunathilake, Member of Parliament Yadamini Gunawardena, Secretary of the Western Province Pradeep Yasaratne, Acting Secretary of the Ministry of Education Hemantha Premathilaka, Commissioner of Education – Publications Mr. Z. Thajudeen and officials of the Education and Line Ministries, Principals and Teachers of numerous schools took part in this event.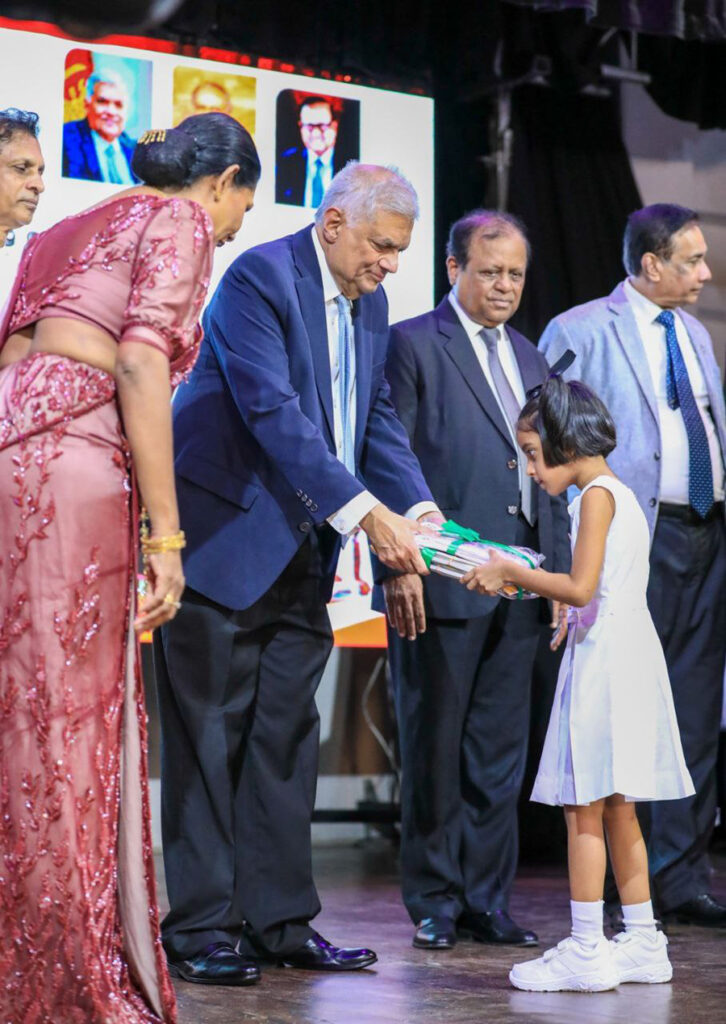 Trump to appear in Federal court on Tuesday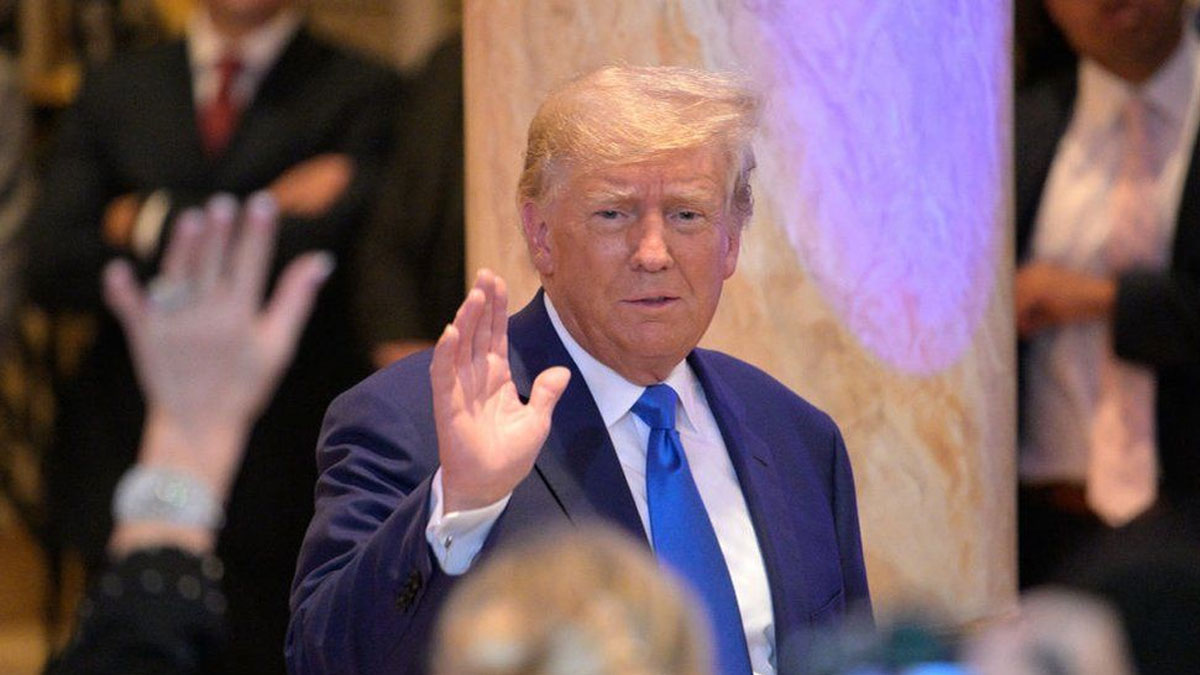 Donald Trump will appear in a federal court in Miami on Tuesday after being charged over his handling of classified documents, his lawyer says.
Taking to his social media – Social Truth, Trump announced that his attorneys have informed him he has been indicted for a second time over the mishandling of classified documents.
He also said that he has been "summoned to appear at the Federal Courthouse in Miami on Tuesday, at 3 PM".
Reports suggest he is facing a multi-count indictment related to retaining national defence information, and obstruction of justice. However, The indictment – a document which details the charges against him – has not been publicly released
The former president, who is campaigning to return to the White House in 2024, says the move is "a disgusting act of election interference".
"I never thought it possible that such a thing could happen to a former President of the United States, who received far more votes than any sitting President in the History of our Country, and is currently leading, by far, all Candidates, both Democrat and Republican, in Polls of the 2024 Presidential Election," he wrote.
The Department of Justice has yet to put out a statement.
This will be Trump's second court summons in a matter of months after a New York grand jury indicted him in April.
Bus collides head-on with lorry injuring 22
A bus belonging to SLTB collided head-on with a lorry at Embulgama in Hanwella on the Colombo-Avissawella Road early this morning (9).
The drivers of both vehicles and 20 bus passengers were injured in the accident and hospitalized.
The accident occurred when the lorry travelling from Colombo towards Avissawella collided head-on with the bus travelling from Akkaraipattu to Colombo.
Chinese National protest deportation at BIA!
The Chinese man, who was arrested for entering Sri Lanka with a fake passport, has behaved aggressively saying that he cannot return to China when he was brought to the Bandaranaike International Airport (BIA) to be deported, airport sources said.
He was brought to the airport yesterday (08) around 5 pm under strict security of two STF officials, a police inspector from the Police Narcotics Bureau and an officer from the Immigration Department.
Sources said that when he was brought to the final gate to board the plane, he began to behave violently saying that he could not return to China.
A senior official at the airport said that the security personnel had to use force to get the Chinese national to board the SriLankan Airlines flight UL884 and took him to China with great effort.
The three police officers and the immigration officer also went to China along with the suspect.