BASL felicitates President on completion of 50 years at the Bar (Pics)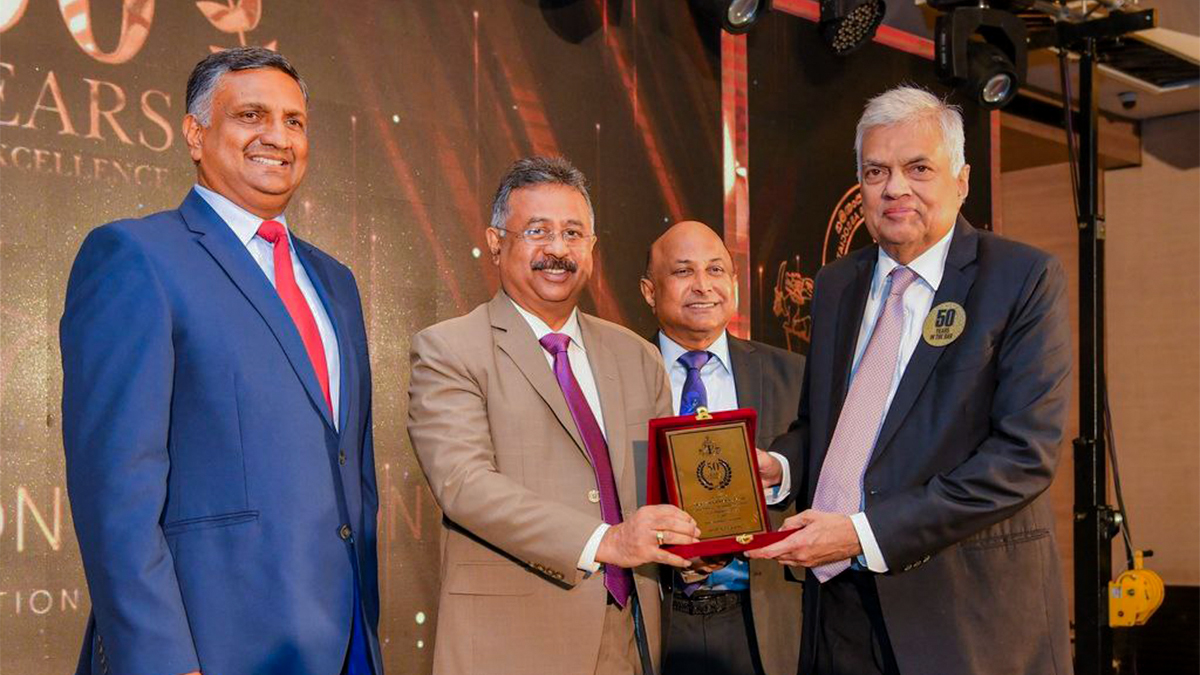 The Bar Association of Sri Lanka (BASL) organized a felicitation dinner at the Oak Room, Cinnamon Grand Hotel Colombo Yesterday evening (12), to honour those who have completed fifty years at the Bar.
During the Felicitation Dinner, President Ranil Wickremesinghe, who has also completed fifty years at the Bar, was honoured and presented with a plaque by Chief Justice Jayantha Jayasuriya PC.
The Felicitation Dinner was organized by the Bar Association of Sri Lanka (BASL) to honour 26 individuals who have served at the Bar for 50 or more years. The event coincided with the two-day National Law Conference 2023, also organized by the BASL, which is held on the 12th and 13th of March.
Juliana Margaret Coswatte, Walter Leslie de Silva, Ratnasabapathy Arumugam Jegatheson, Upali A. Gooneratne PC, Kanagaratnam Kaneshayogan, M. M Zuhair PC, Vijaya Niranjan Perera PC, Vernon Manilal Fernando, Justice J. Asoka Nihal de Silva, W. D. J. Seneviratne, Justice D. J. De S. Balapatabendi also were felicitated at the ceremony.
Chief Justice Jayantha Jayasuriya PC, Attorney General Sanjay Rajaratnam PC, BASL President Saliya Peiris, Chairman of the Felicitation Committee Janaprith Fernando and Convener of the Felicitation Committee Chamath Fernando addressed the Felicitation Dinner.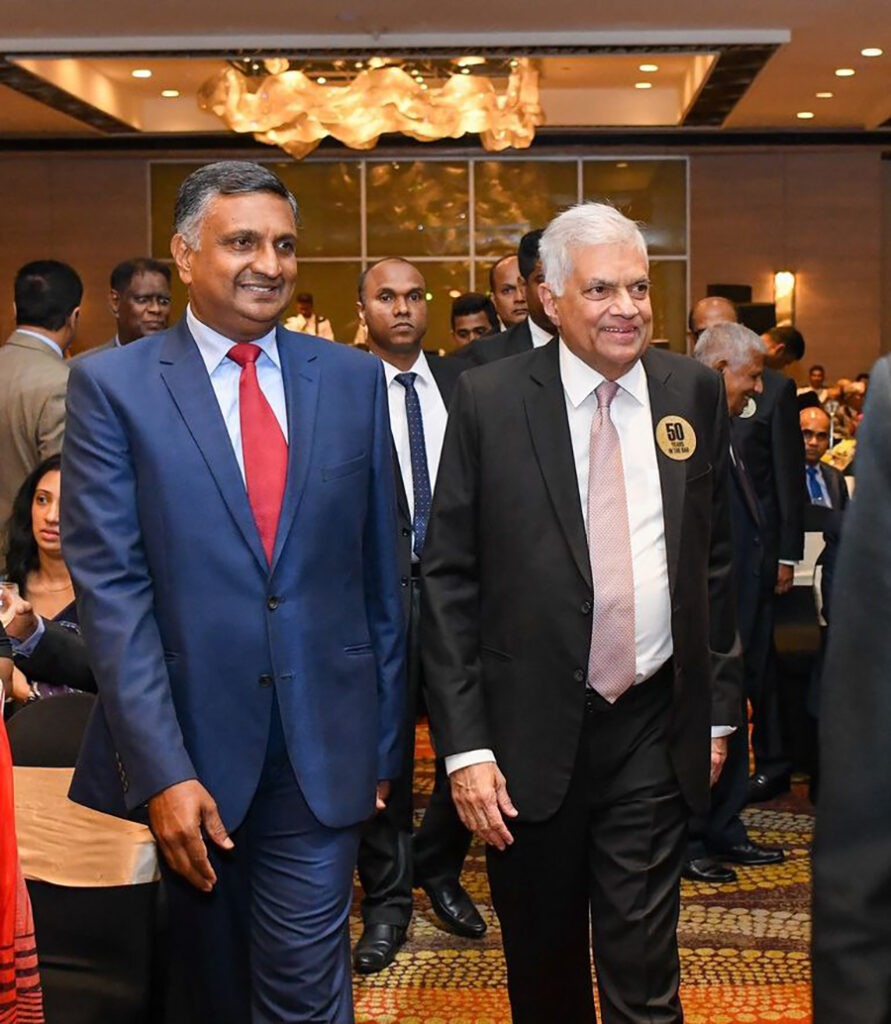 'Edmund's Newspaper Revolution' launched (Pics)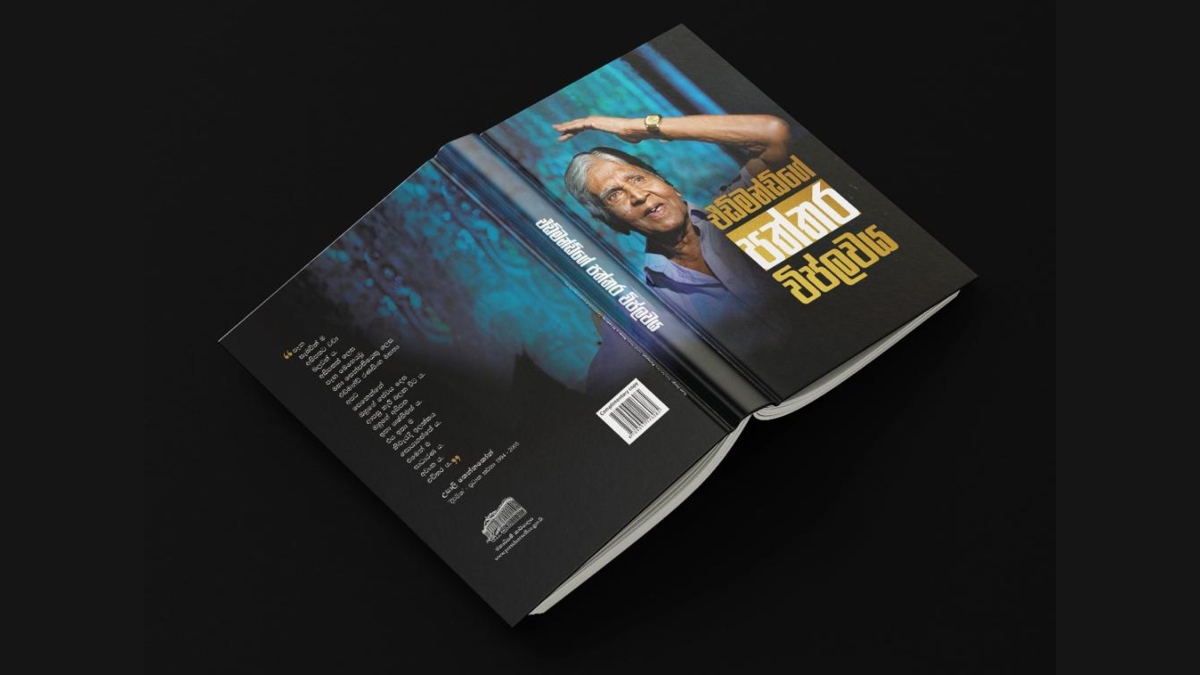 The publication titled 'Edmund's Newspaper Revolution', a compilation of senior journalist – Mr. Edmund Ranasinghe's seven decades of dedicated media work, was launched at the Presidential Secretariat today (03).
Attending the event, President Ranil Wickremesinghe lauded Mr. Ranasinghe (93), the founding Editor and Editorial Director of the 'Divaina' newspaper, as a trailblazer who catalysed transformative changes in Sri Lankan journalism. He also highlighted that Mr. Edmund Ranasinghe's contributions to the media, spanning seven decades, played a pivotal role in advancing Sri Lankan society, economy and politics. Furthermore, President Wickremesinghe underscored the importance of exploring how artificial intelligence can enhance the field of media art to create more effective media outlets.
This event also marked the inauguration of a program initiated by President Ranil Wickremesinghe to pay tribute to senior journalists who have made significant contributions to the field of journalism in the country.
President Ranil Wickremesinghe emphasized that all media outlets, including social media, should engage in a discussion regarding whether to enter into international agreements or adhere to the country's legal framework.
"Journalism, once reliant on lead type, has evolved to include tools like the iPad. The capacity to swiftly access knowledge, even within a venerable institution like the Lake House Institute, has been realized through technological advancements. Consequently, technology has become an invaluable tool for advancing the field of journalism. Nevertheless, media in any country must operate within the framework of its own laws. The advent of social media has led to a situation where some entities publish content according to their own whims, circumventing established regulations. This raises a crucial question: should there be a dialogue regarding whether all media, including social media, should adhere to international agreements or abide by their respective national laws? Often, many concur with European legislation. Currently, newspapers and journals worldwide are either changing ownership or considering transferring to investors. The future of media art will undoubtedly unfold in the coming two or three years and expertise in this domain may emerge not just from New York but also from Sri Lanka," the President added.
The book 'Edmund's Newspaper Revolution,' is authored by Presidential Senior Adviser Prof. Sunanda Madduma Bandara and edited by Presidential Media Director Mr. W. M. K. Wijebandara and Deputy Media Director Deepti Adhikari.
The event was compered by the Chairman of the Sri Lanka Foundation Institute – Senior Journalist Saman Athaudahetti.
A host of notable figures, including Prime Minister Dinesh Gunawardena, Minister of Mass Media Dr. Bandula Gunawardena, State Minister of Mass Media Shanta Bandara, Member of Parliament, Attorney Premanath C. Dolowatta, President's Senior Adviser on National Security and Chief of Presidential Staff Sagala Ratnayaka, President's Senior Adviser on Climate Change Ruwan Wijewardena, President's Secretary Saman Ekanayake, Secretary of the Ministry of Mass Media Anusha Palpita, Government Information Director General Dinith Chinthaka Karunaratne, and a multitude of journalists attended the event.
(Excerpts : PMD)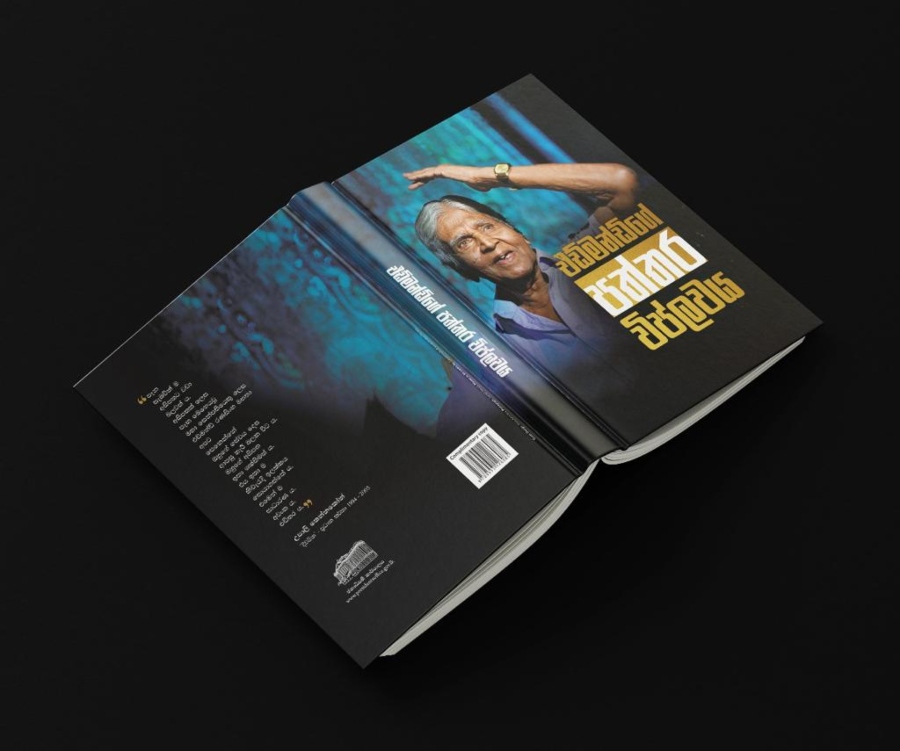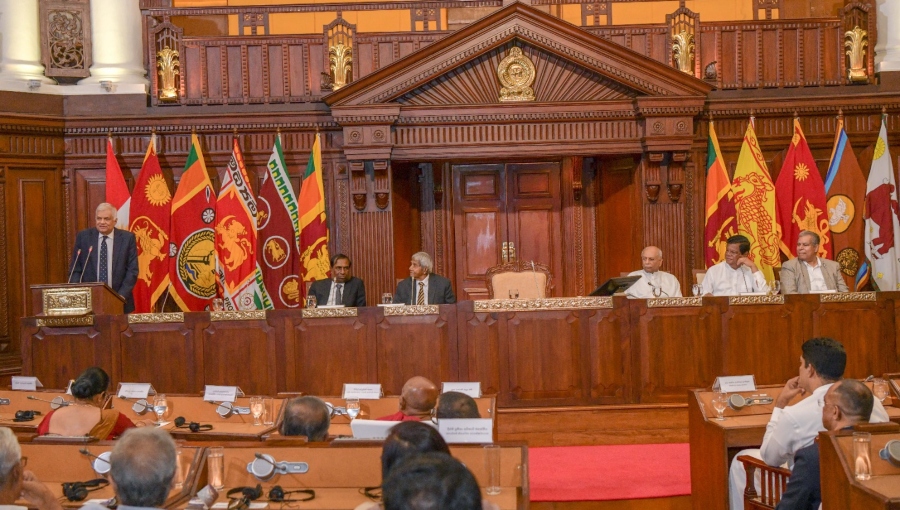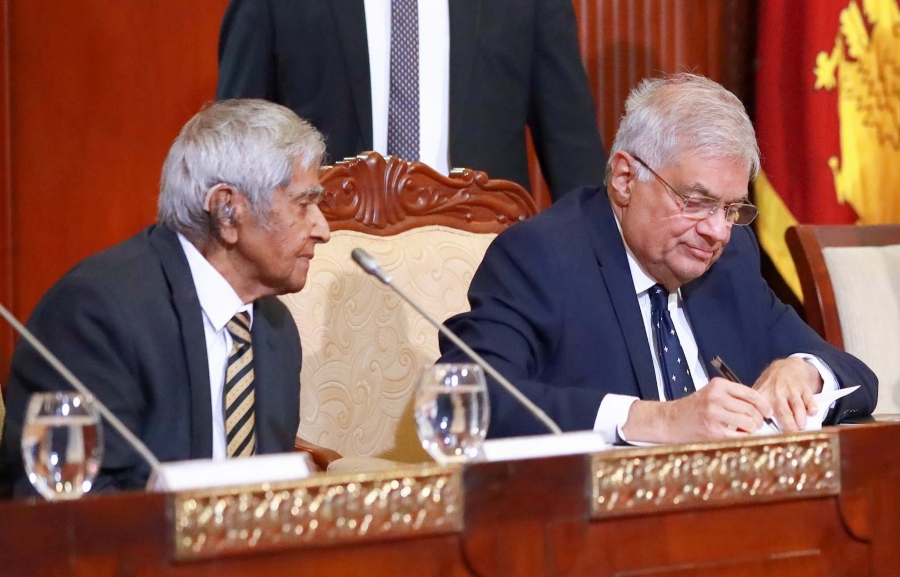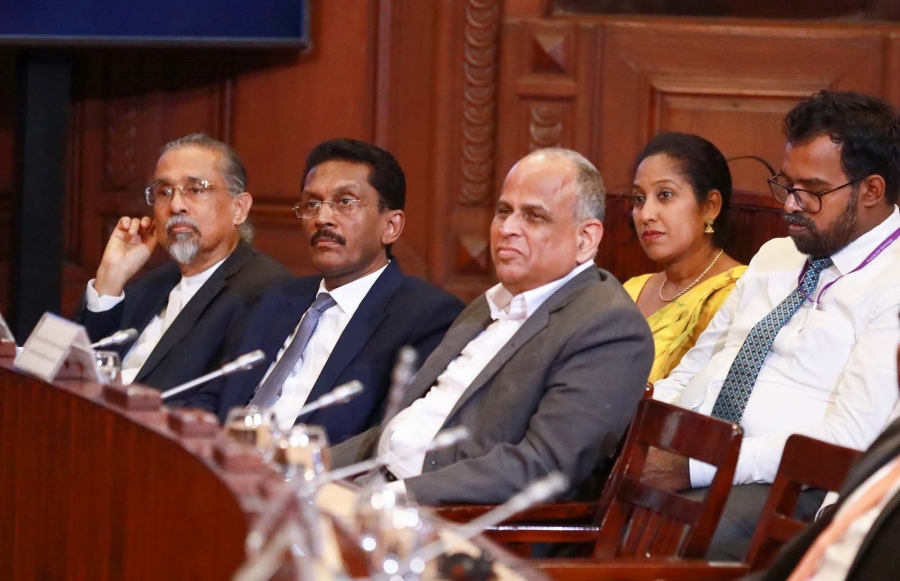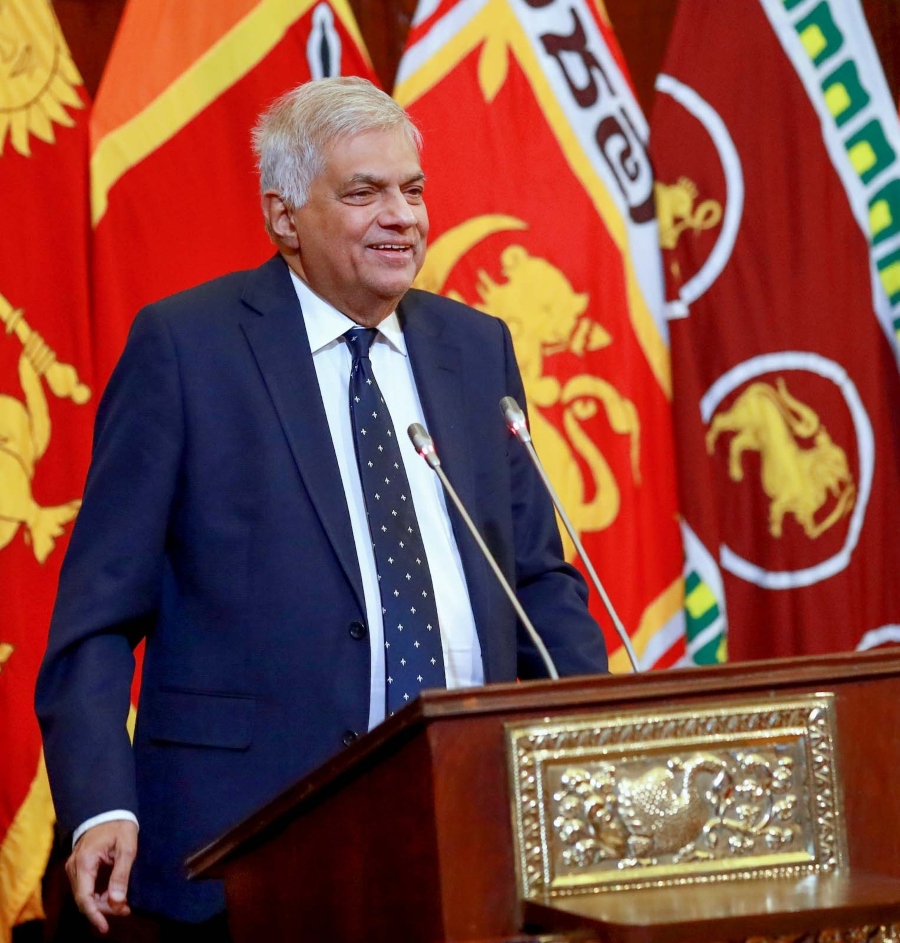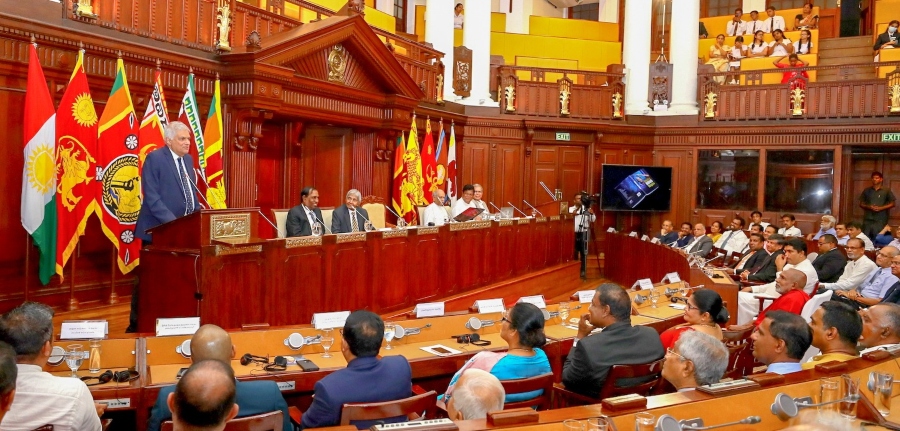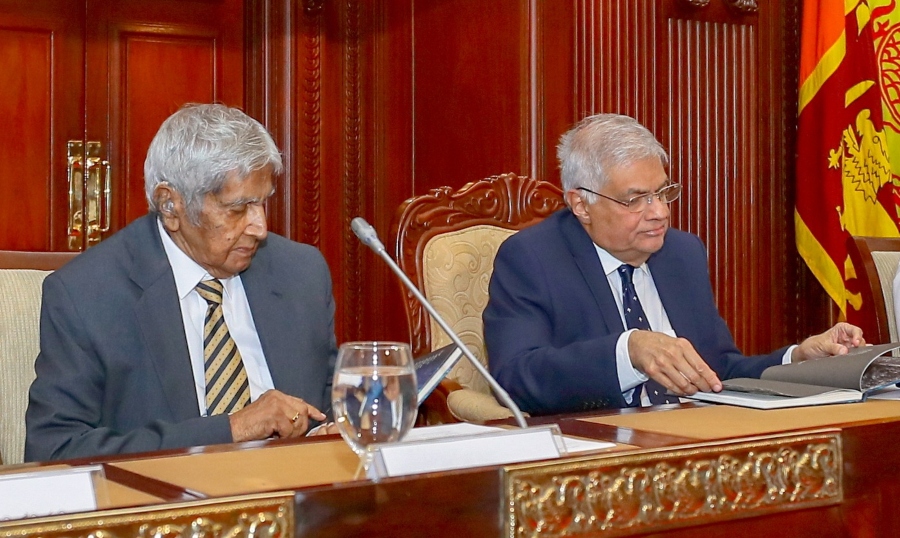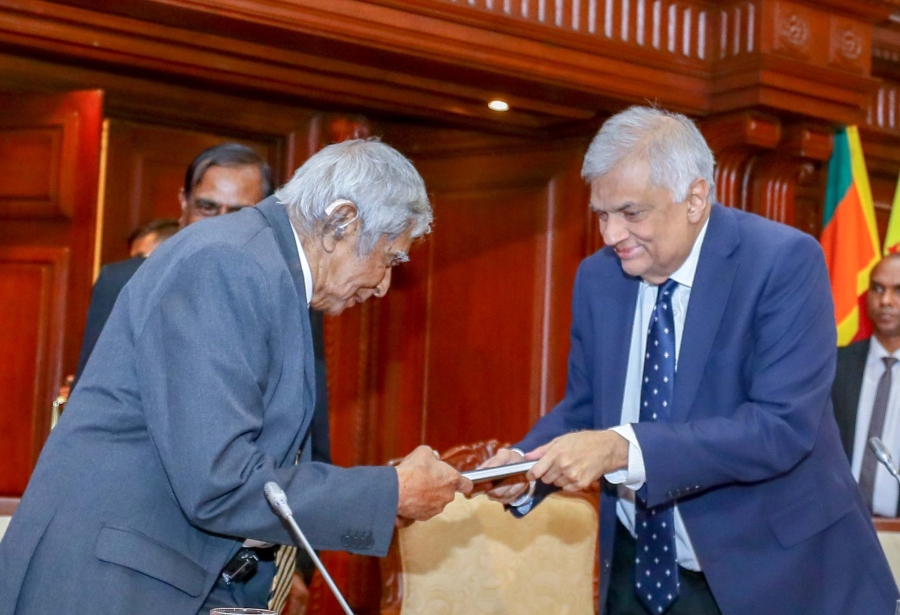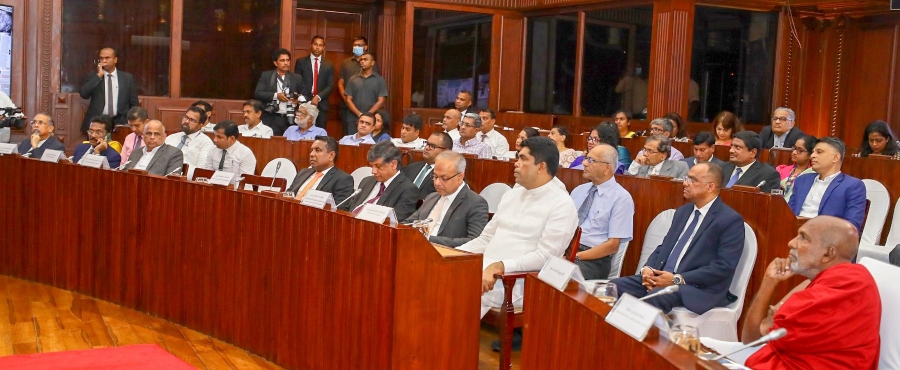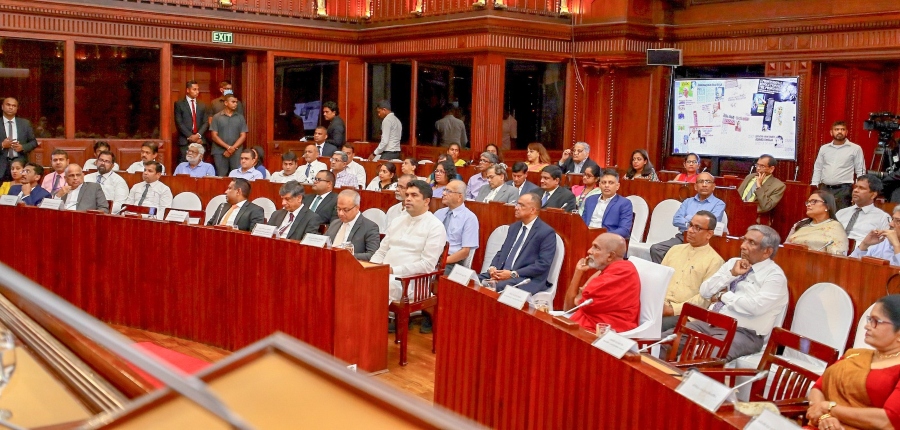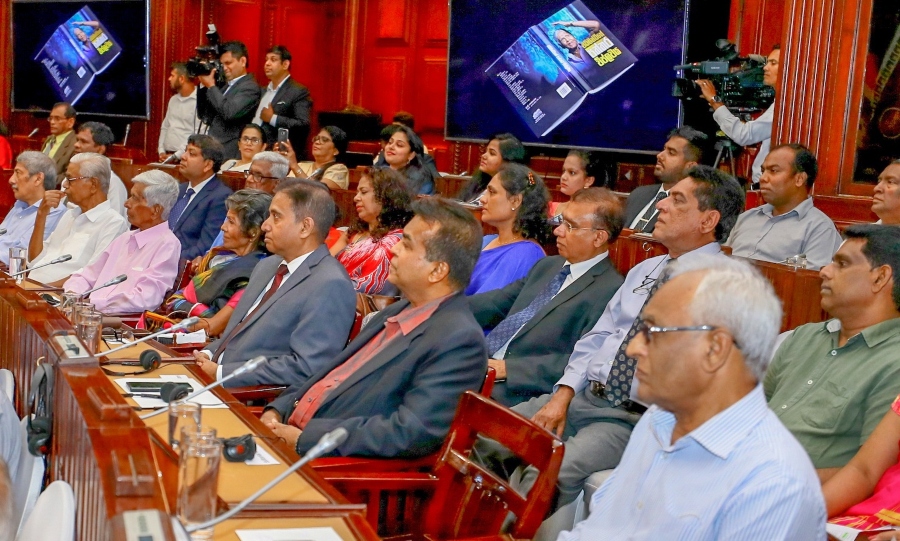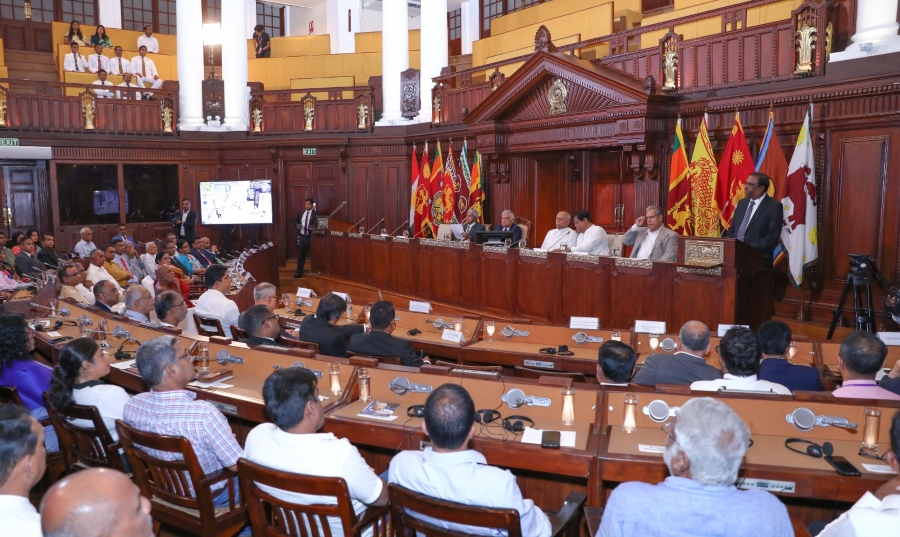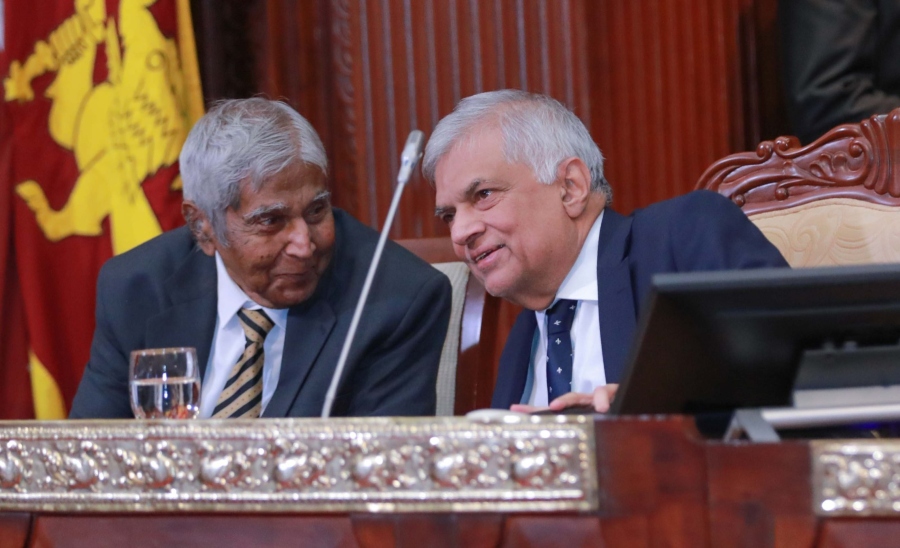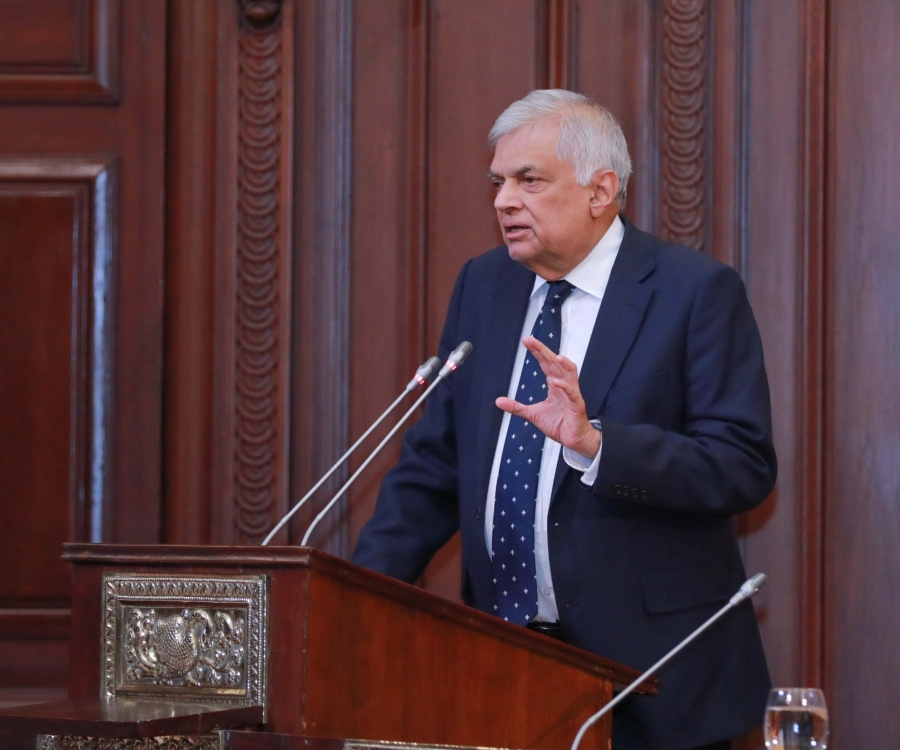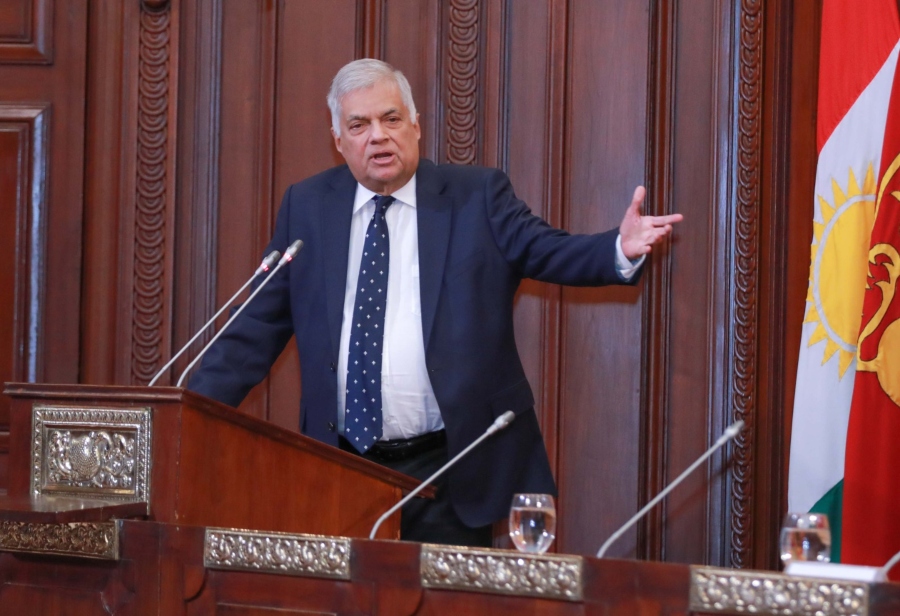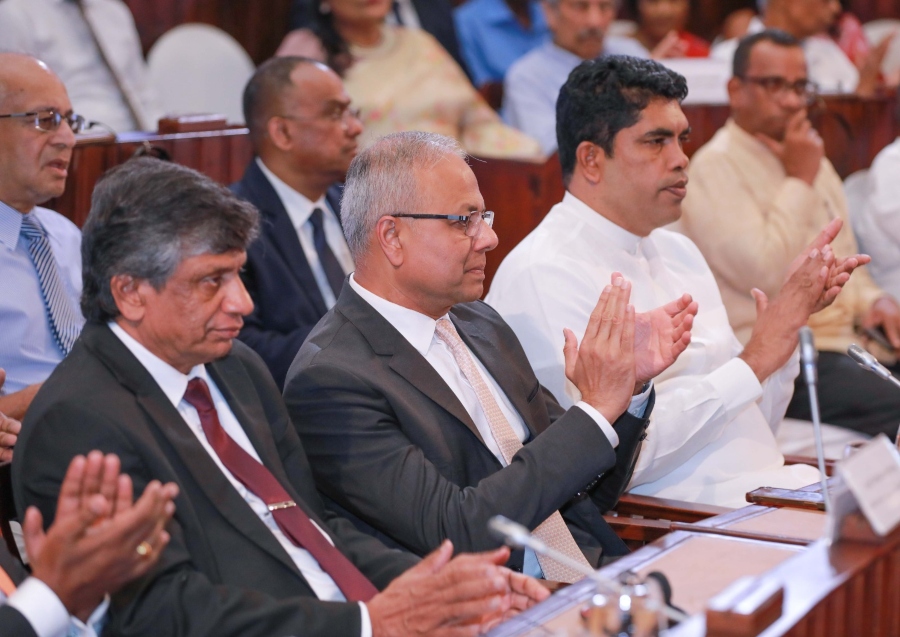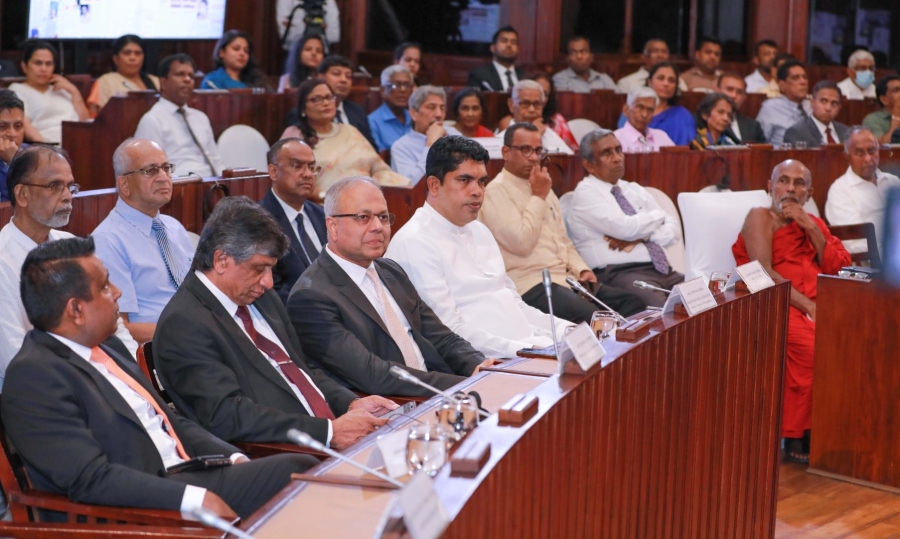 4 fmr. SL Presidents join reception marking 74th anniversary of the People's Republic of China (Pics)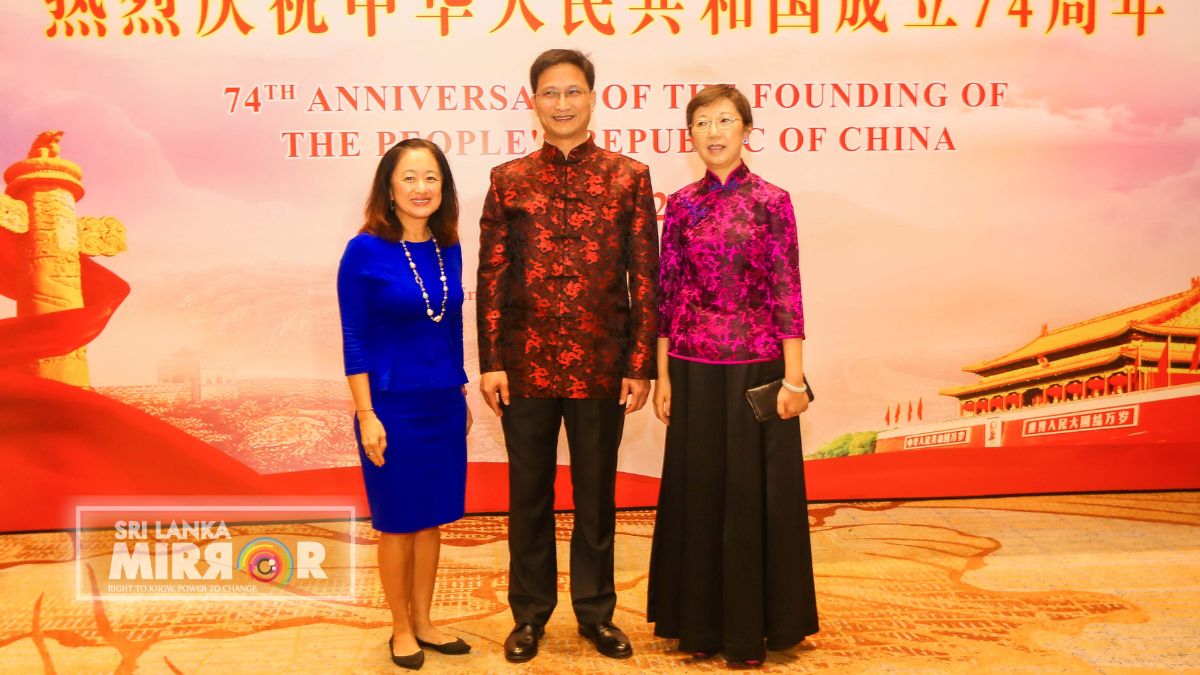 Chinese ambassador – Mr. Qi Zhenhong says that China "will continue to firmly support Sri Lanka in pursuing a development path that suits its own national conditions, getting rid of the "poverty trap" and the "trap of non-development", and safeguarding its independence, sovereignty, territorial integrity and national dignity."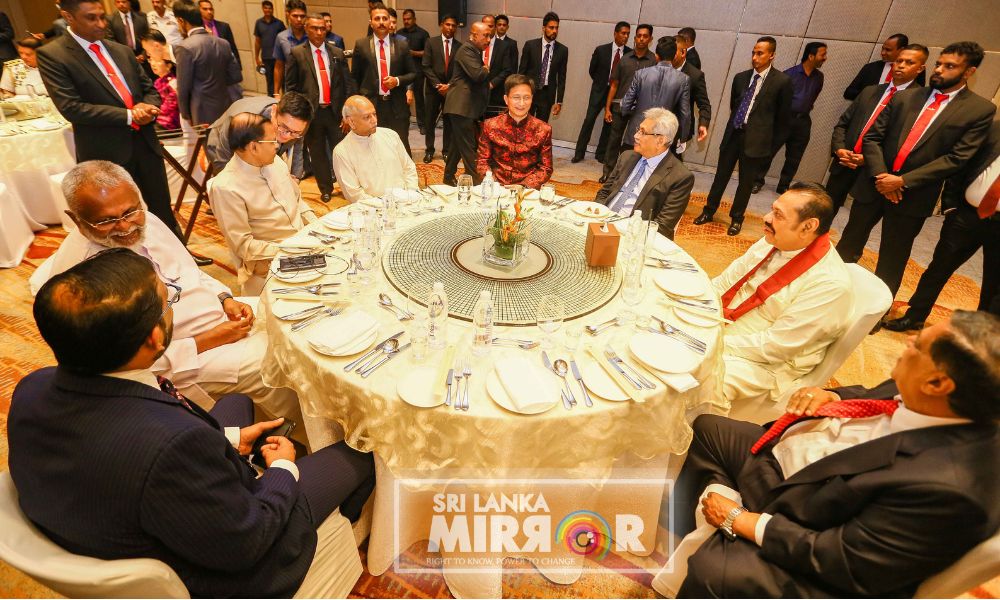 10th anniversary of BRI
Speaking yesterday (28) at the reception to mark the 74th anniversary of the People's Republic of China, the ambassador also said, "This year also marks the 10th anniversary of the Belt and Road Initiative proposed by President Xi Jinping. Over the past ten years under the BRI cooperation, more than 150 countries including Sri Lanka and 32 international organizations have made great progress in connectivity, infrastructure, trade, and investment, with about 3,100 joint projects bringing tangible benefits to the world. As the Chinese Ambassador to Sri Lanka, I am more than happy to highlight the major projects between our two countries such as the Katunayake Expressway, the Southern Expressway, the CICT, the Hambantota Port and the Port City Colombo etc."
The ambassador also welcomed "all countries including Sri Lanka aboard the express train of China's development."
The event was the first of its kind held in Colombo since the Covid-19 pandemic.
4 former Presidents & diplomats including the US ambassador
Minister of Ports, Shipping and Aviation – Nimal Siripala de Silva attended as the Chief Guest of the event, which was also graced by a host of distinguished guests including the Prime Minister, diplomats, several ministers, military officers, officials and embassy staff.
It was singular that four former Presidents of Sri Lanka – namely Ms. Chandrika Bandaranaike Kumaratunga, Mr. Mahinda Rajapaksa, Mr. Maithripala Sirisena and Mr. Gotabaya Rajapaksa attended the event.
Among the distinguished diplomatic community that attended the event, US ambassador to Sri Lanka – Ms. Julie Chung was also in attendance.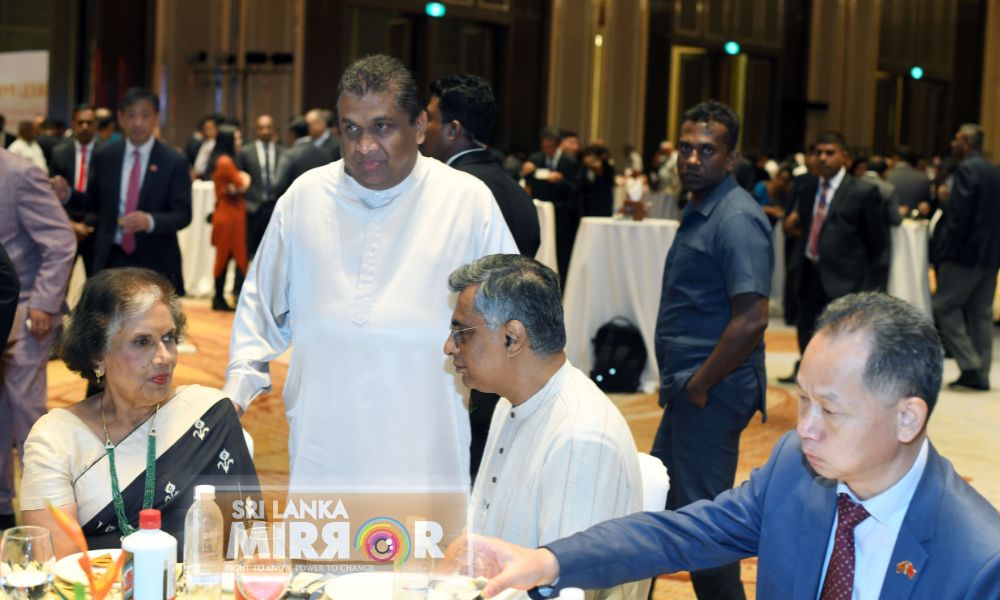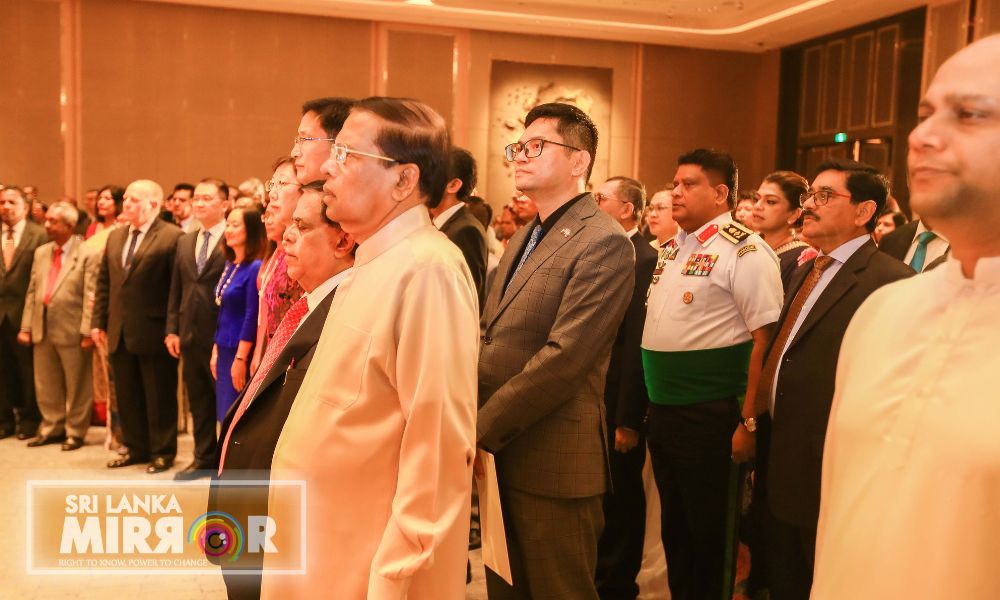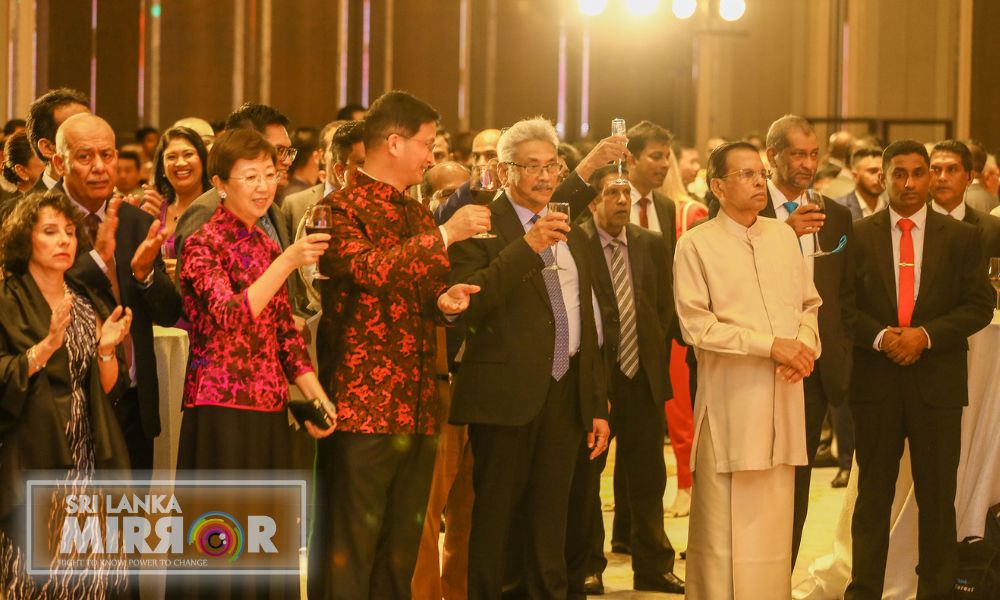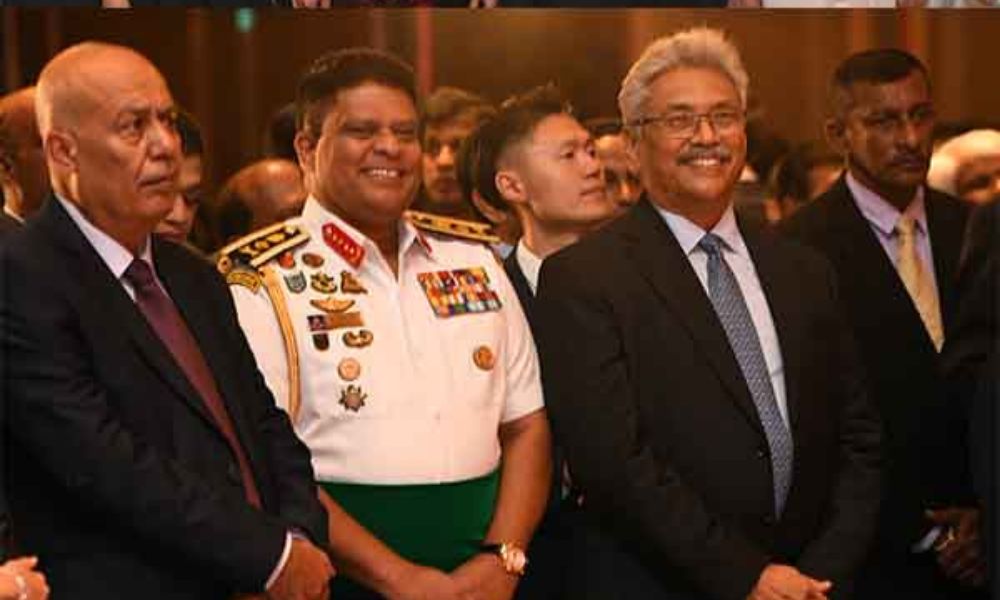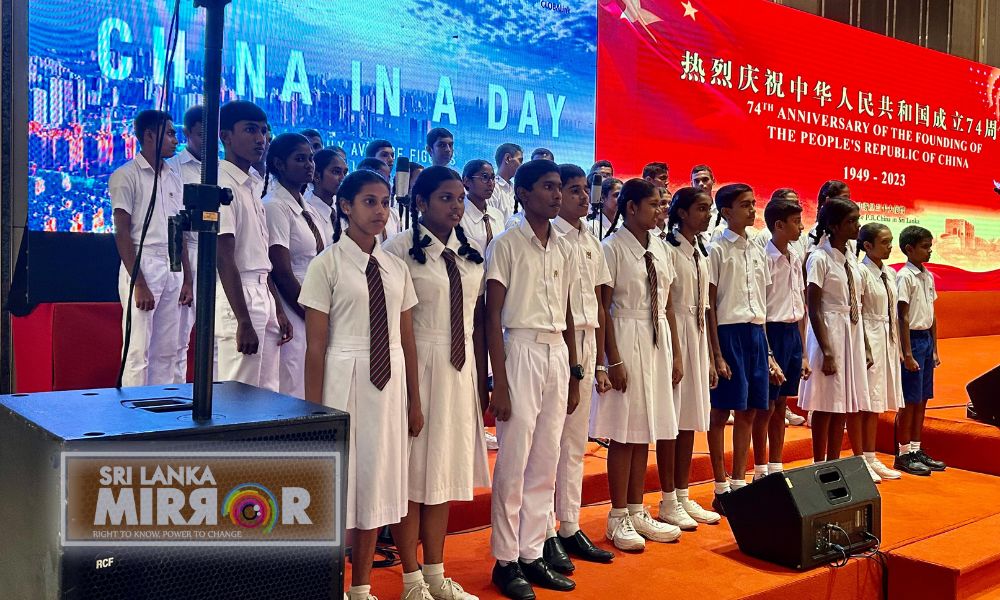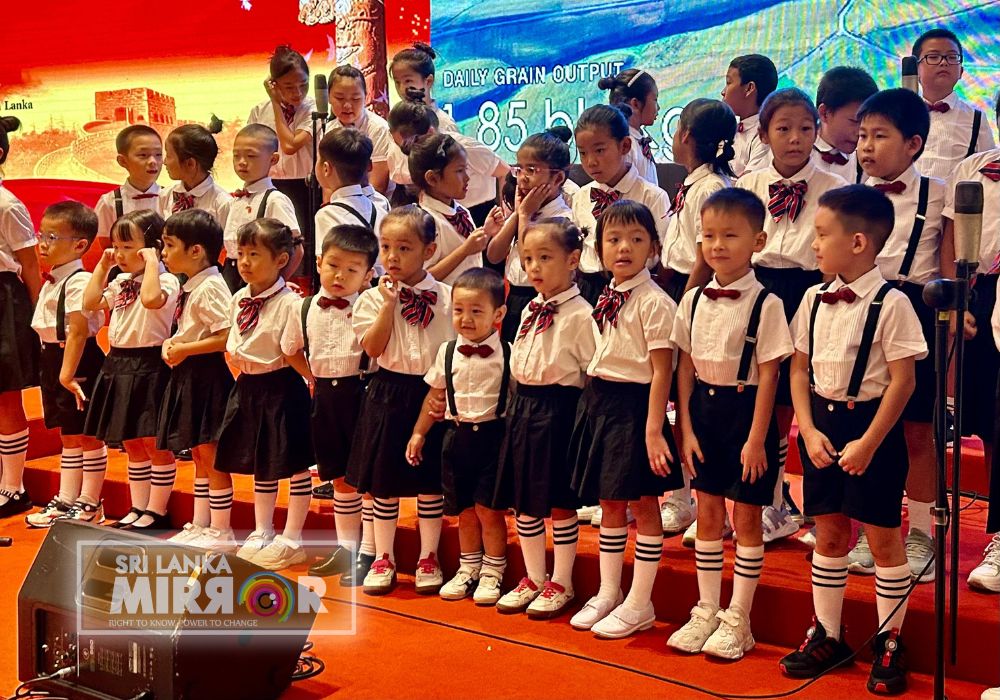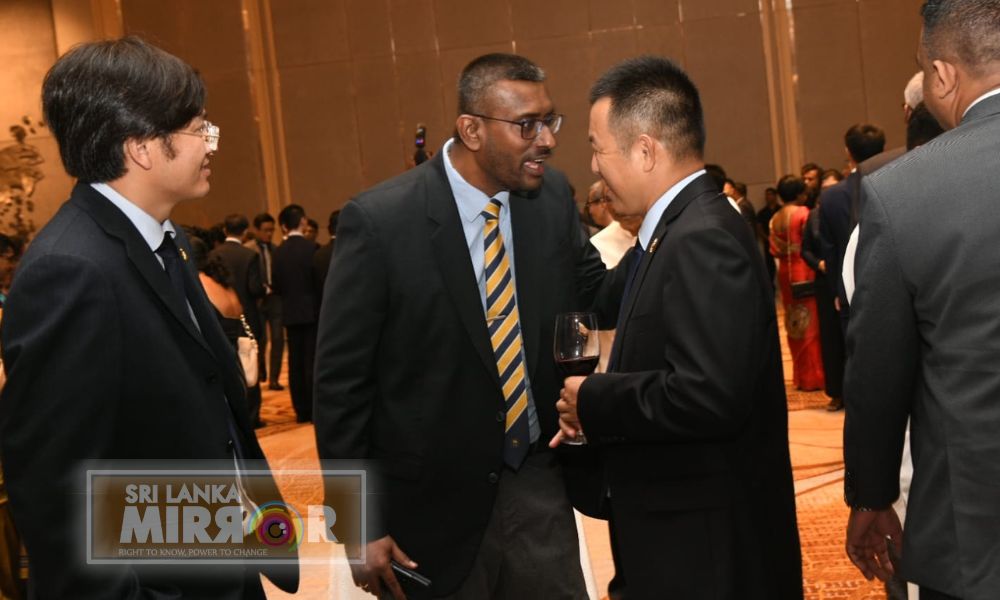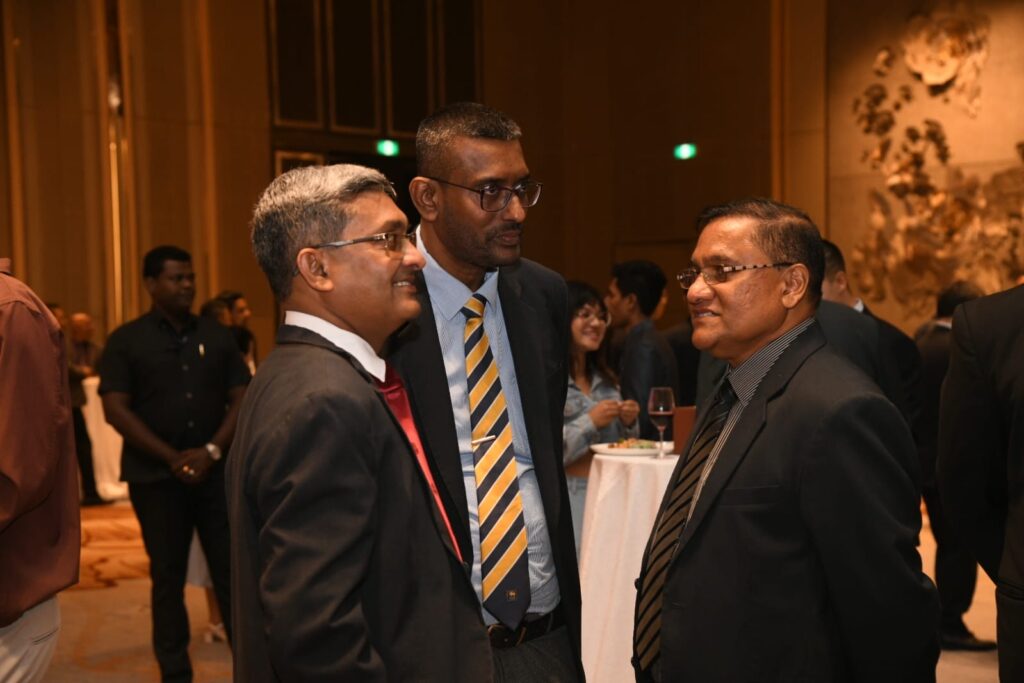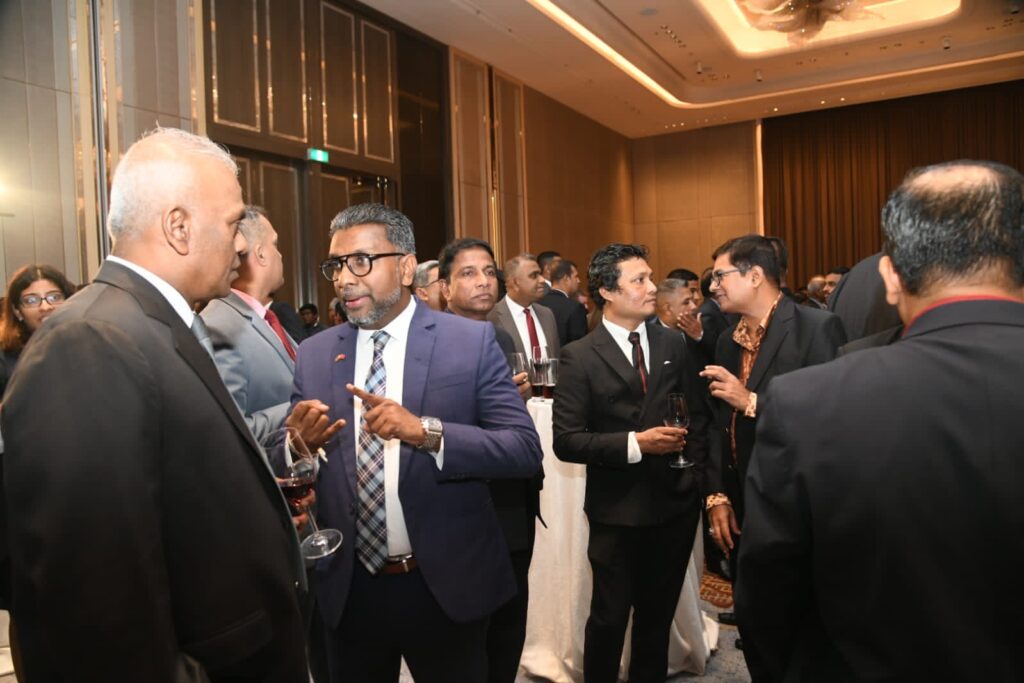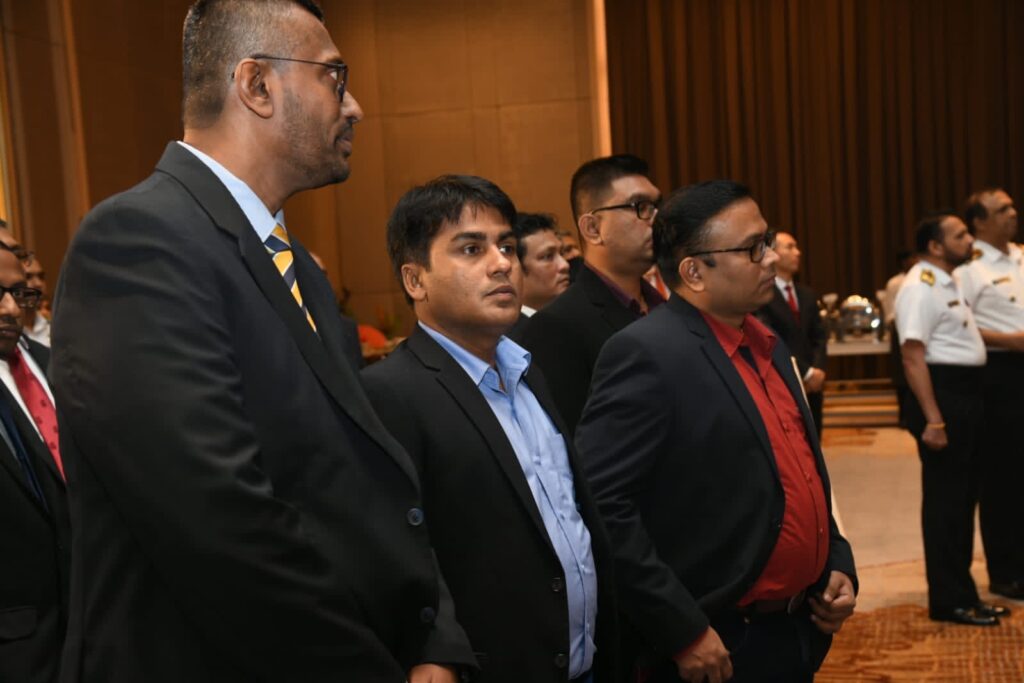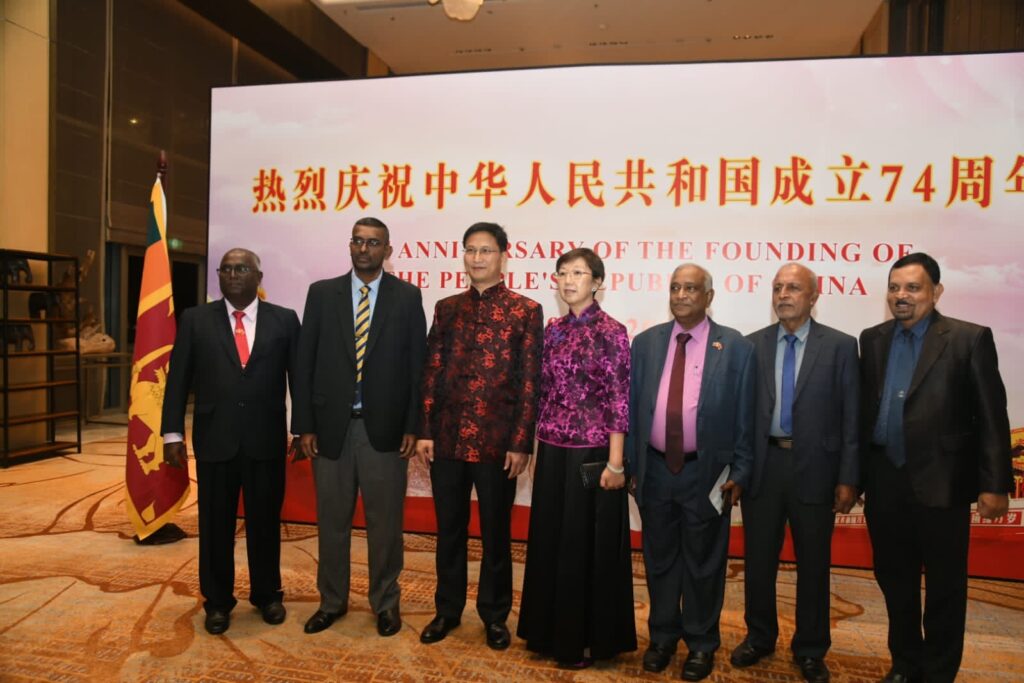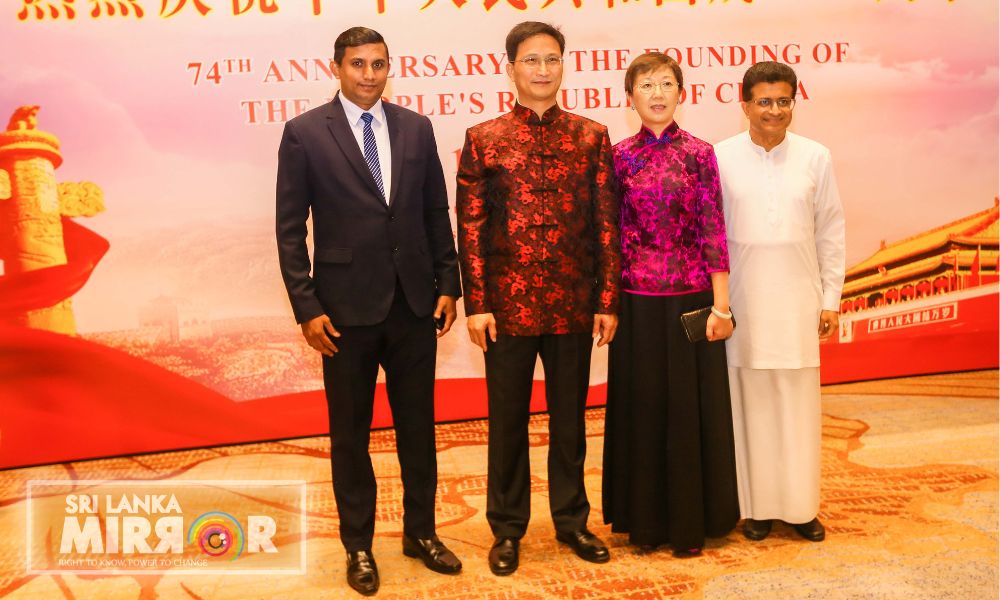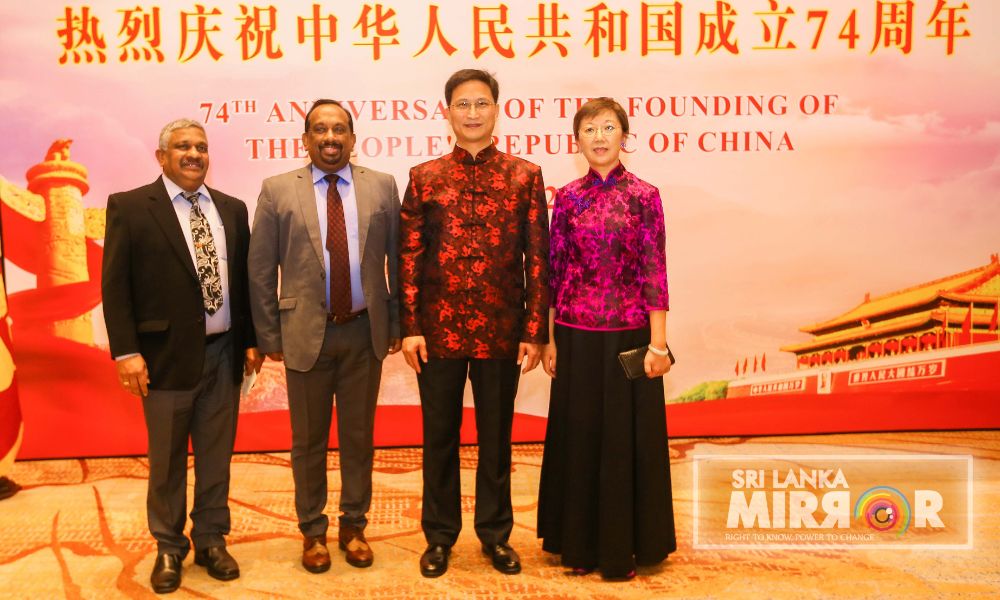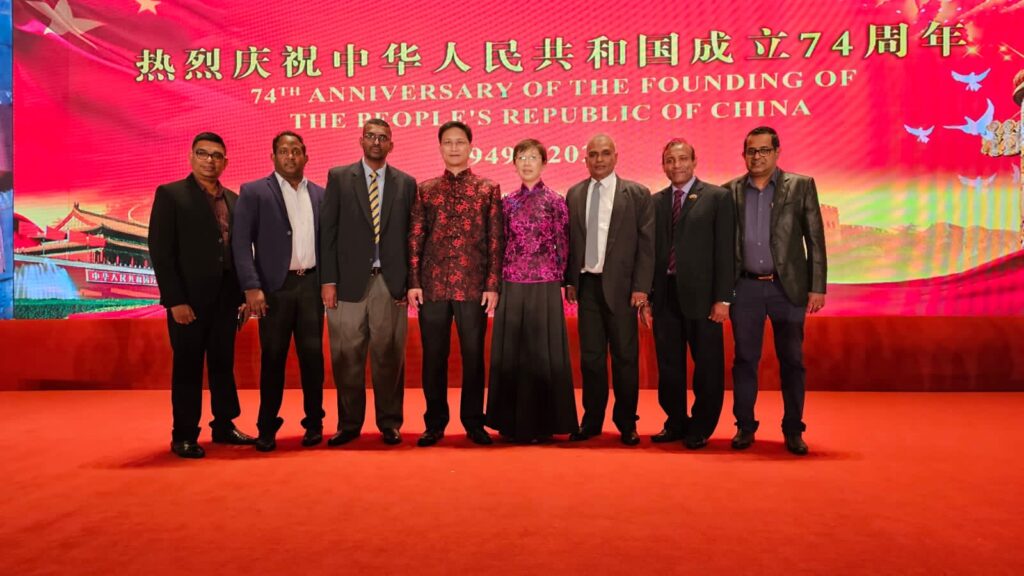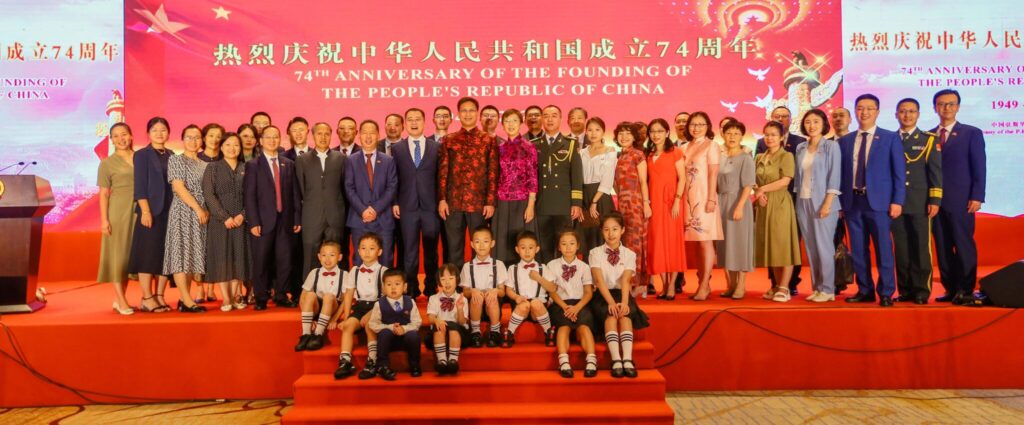 Sri Lanka welcomes one-millionth tourist of 2023 (Pics)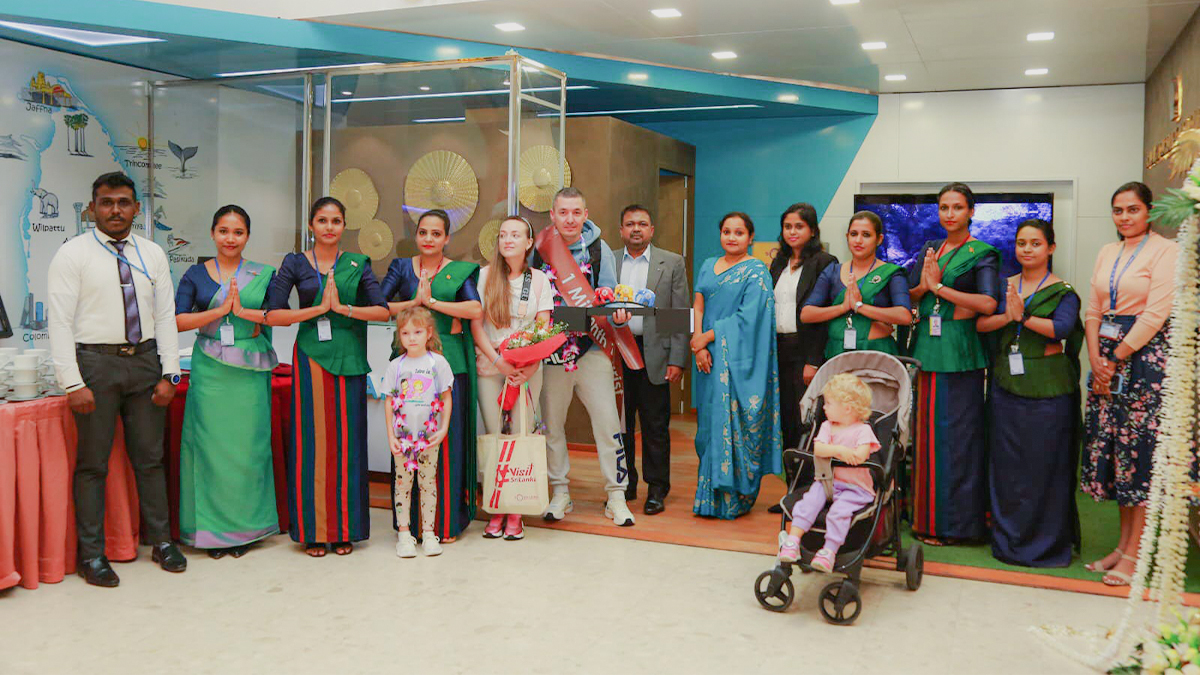 A Russian national named Alex Mazkov, who arrived at the Katunayake Airport today (26) with his family has been welcomed as Sri Lanka's one-millionth tourist of the year.
To celebrate this milestone, the Sri Lanka Tourism Promotion Bureau organized a special ceremony at the airport's arrivals terminal. Mazkov and his family were warmly welcomed by officials and presented with traditional Sri Lankan garlands and souvenirs.
(Pics : BIA Facebook Page)