Cuba – SL Presidents meet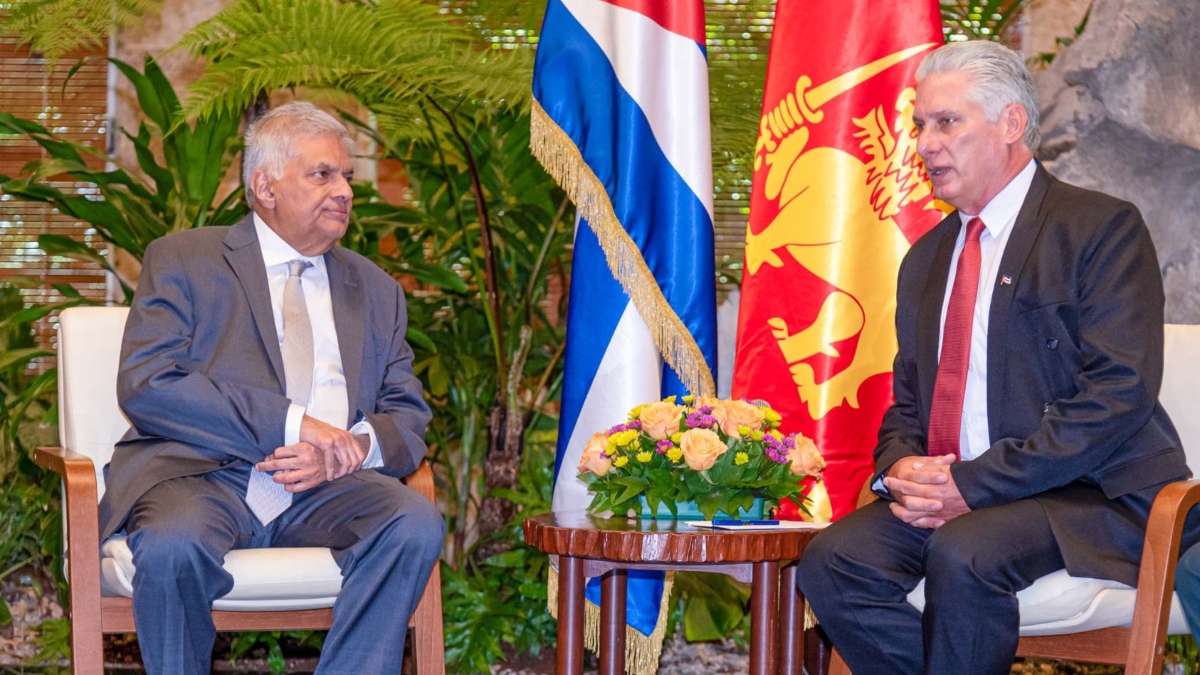 President Ranil Wickremesinghe, embarked on an official visit to Cuba ahead of his participation in the G77 plus China Summit in Havana on September 15-16, hosted by Cuba as the current Chair of the G77 plus China.
During his visit, President Wickremesinghe engaged in bilateral discussions with Cuban President Miguel Díaz-Canel Bermudez, reinforcing the bonds of friendship and dialogue between the two nations.
President Wickremesinghe's arrival in Cuba was marked by a warm welcome, as he received a Guard of Honour at the Palace of Revolution. President Díaz-Canel Bermudez expressed Cuba's appreciation for the visit, emphasizing its significance during these challenging times globally. He praised Sri Lanka's commitment to friendship with Cuba and to the vital role played by the G77 and China in representing the global South.
In their discussions, President Wickremesinghe recalled the history of bilateral cooperation between Sri Lanka and Cuba, particularly in multilateral forums. Both nations have supported each other on issues like lifting sanctions against Cuba and human rights matters. They identified areas of future cooperation, including public health, agriculture and sports.
President Díaz-Canel accepted President Wickremesinghe's invitation to visit Sri Lanka in 2024, underscoring Cuba's continued support for Sri Lanka. He also highlighted Cuba's role in addressing North-South gaps in Science, Technology and Innovation, expressing willingness to share expertise, particularly in vaccine development.
The two leaders emphasized the importance of bolstering the relationship between their countries, focusing on collaboration in medicine, healthcare, sports training and coconut cultivation. President Wickremesinghe expressed Sri Lanka's commitment to supporting Cuba in international forums, while President Díaz-Canel assured support for Sri Lanka regarding human rights resolutions.
This meeting represents a significant step forward in strengthening diplomatic ties between Sri Lanka and Cuba, with far-reaching implications for both nations and the broader global community. President Wickremesinghe was accompanied by key officials, including Secretary Foreign Affairs Ms. Aruni Wijewardane, the Ambassador of Sri Lanka to Cuba Mr. Lakshitha Ratnayake, the Director General of the United Nations and Multilateral Affairs Division of the Ministry of Foreign Affairs, Ms. Rekha Gunasekera and Private Secretary to the President Ms. Sandra Perera.
(President's Media Division)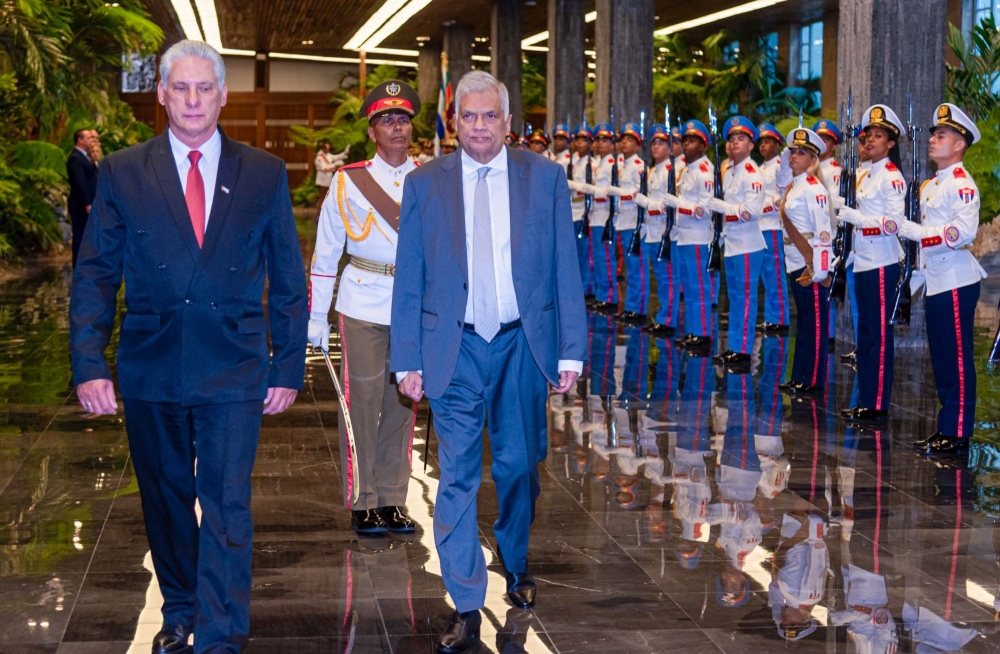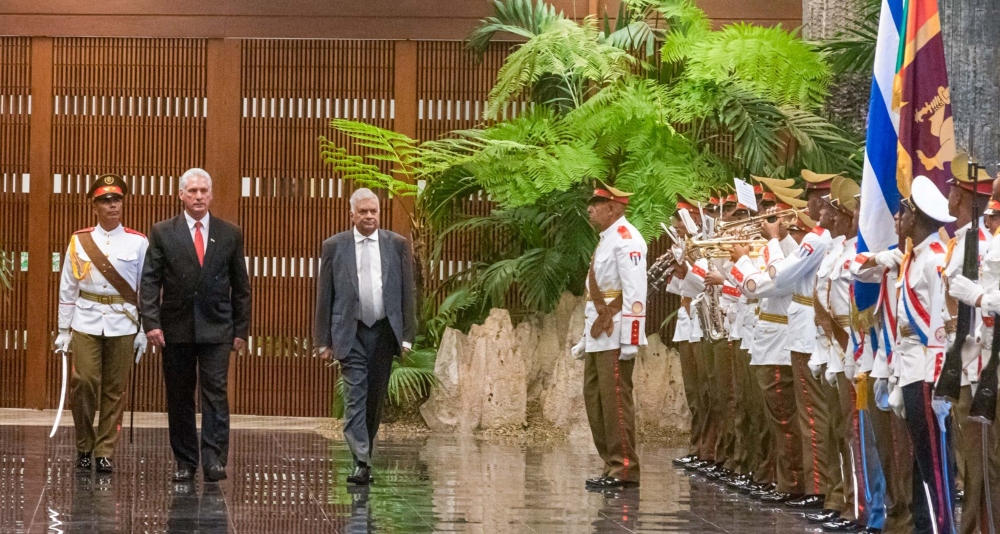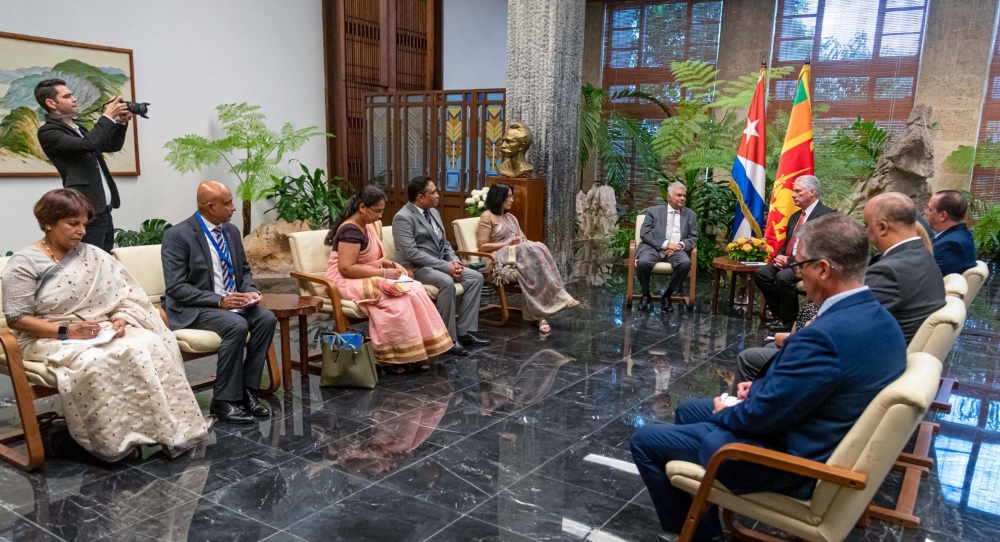 12-hr water cut for several Colombo areas on Saturday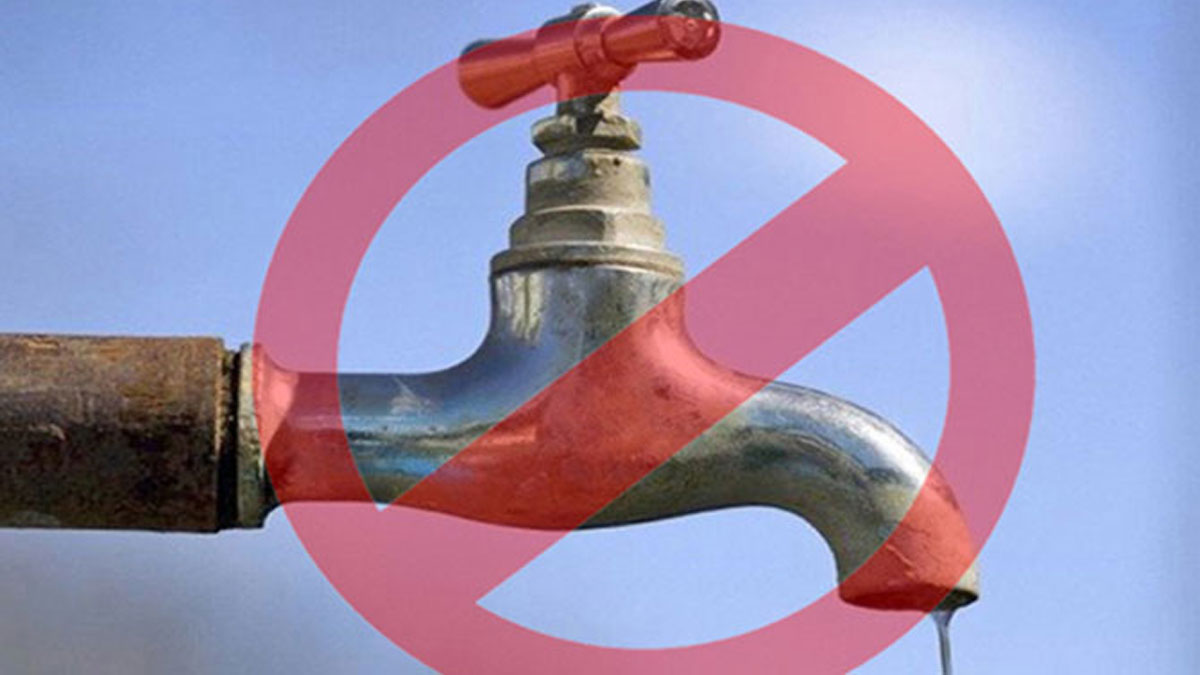 The National Water Supply and Drainage Board (NWSDB) says that several areas in Colombo will face a suspension of water supply this weekend.
The areas of Colombo 11 – 14 will face a water cut from 6.00pm on Sep. 24 (Saturday) – 6.00 am on Sep. 25 (Sunday) due to essential maintenance work.
Tills at Nawagamuwa, sealed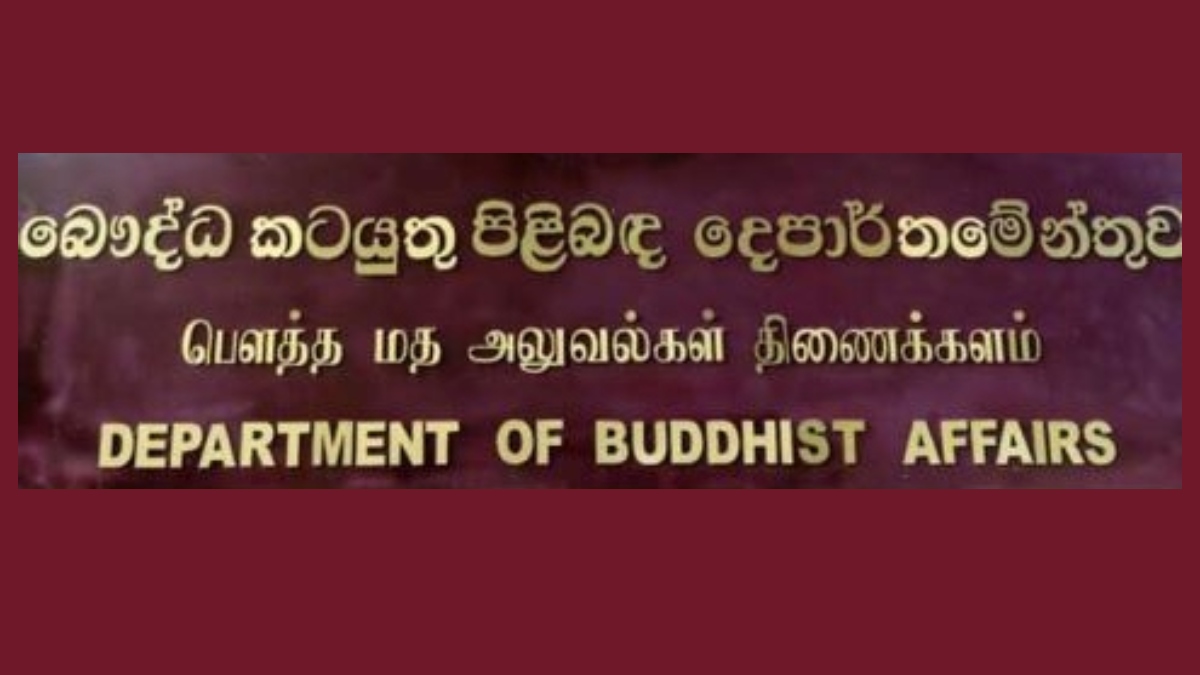 The Department of Buddhist Affairs has sealed all tills at the Navagamuwa Sri Sugathabimbarama Purana Viharaya and the historic Paththini Devalaya following complaints filed regarding misappropriation of funds.
The Commissioner General of Buddhist Affairs has confirmed that it was sealed as per the instructions of the Auditor General.
The Department of Buddhist Affairs the Auditor General has been receiving complaints that donations, including gold given by devotees as offerings have been unlisted for some time now and have been fraudulently sold instead.
Court issues injunction over Maithripala's letter to Dayasiri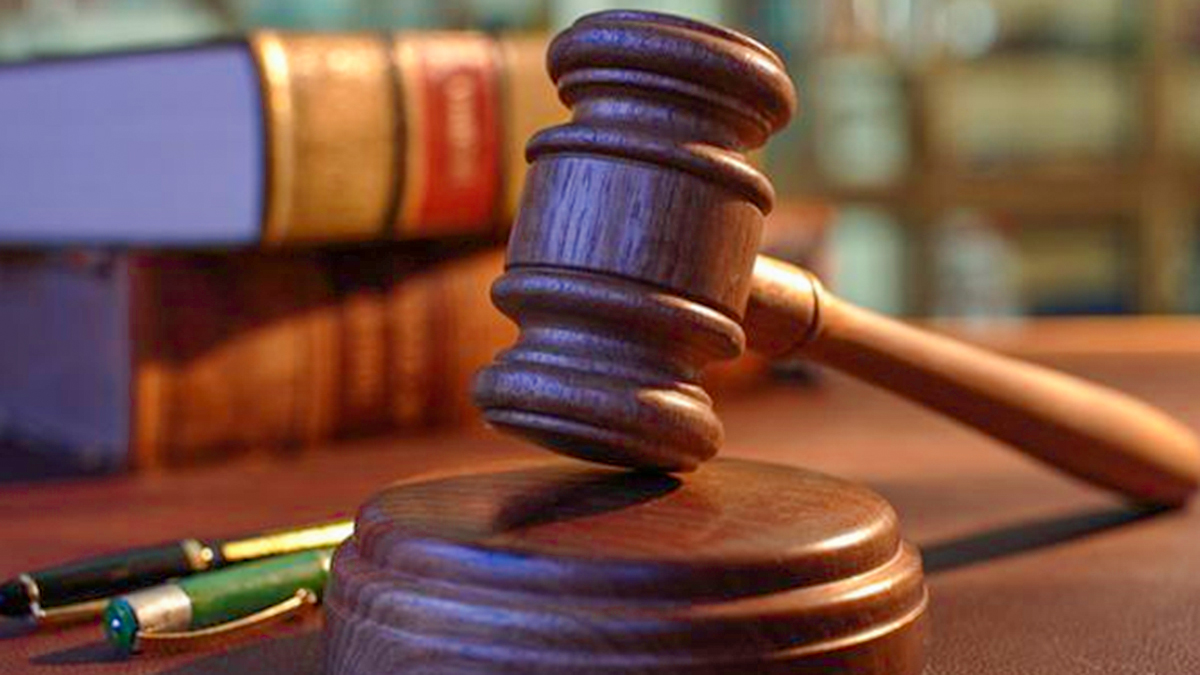 The Colombo District Court has issued an interim injunction preventing the implementation of a letter issued by the chairman of the Sri Lanka Freedom Party (SLFP), former President Maithripala Sirisena to Dayasiri Jayasekara, who was recently ousted as the party's General Secretary.
The injunction order was issued by Colombo District Judge Sandun Vithana this morning (21), after considering a complaint filed by Dayasiri Jayasekara.
There, the attorneys who appeared on behalf of the former SLFP general secretary told the court that the party's chairman Maithripala Sirisena had directed a letter on Monday (Sept. 18), which mentioned that a disciplinary inquiry would be conducted against Jayasekara and asking him for excuses.
However, Jayasekara mentioned that, pursuant to the SLFP's constitution, the party chairman has no authority to issue such letter asking for excuses.
The Colombo District Judge, who considered all submissions presented, issued this injunction to be in effect until October 05, 2023.