"Dalai Lama's visit could damage SL – China friendship" (Video / Pics)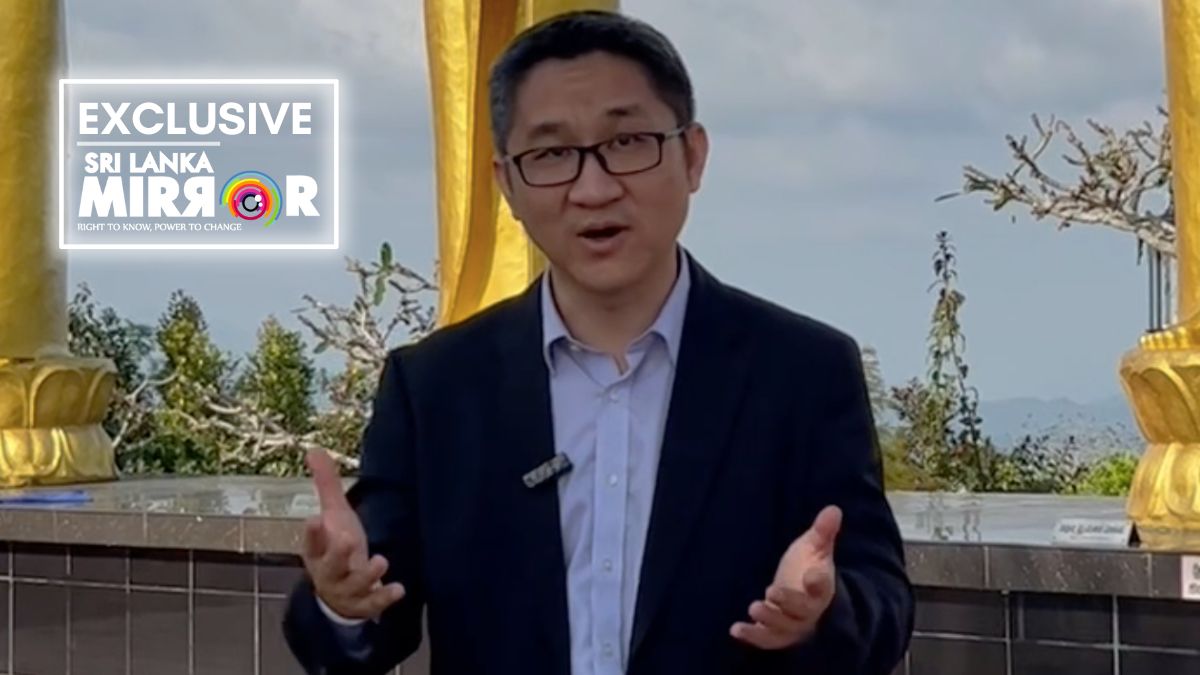 Charge d'affairs of the Chinese embassy in Colombo – Mr. Hu Wei points out that a visit by the spiritual leader – Dalai Lama could damage the friendship between Sri Lanka and China.
He said this during an exclusive interview with 'Sri Lanka Mirror' at the Nellligala Temple, Kandy, after the conclusion of the Fa Xian project in Kandy district.
Explaining the mutual trust between the two countries is based on the 'One China policy', Mr. Hu explained that Tibet is not an independent country but a part of China, just like Jaffna or Kandy are a part of Sri Lanka.
He further noted that during his trip to Kandy, he had talks with the Buddhist monks including the Maha Nayaka Theros, who assured him that none of them had invited the Dalai Lama to visit Sri Lanka.
Working hard for a solution to the debt issue
Speaking on the debt restructuring process, Mr. Hu said that they have been talking to the Sri Lankan government since the debt default was announced but things got delayed with the situation last year and government change.
"It doesn't matter what happened before but we are trying to focus on what is happening now and in the future. At this moment, my colleagues in Beijing are working very hard to find a solution for the debt issue," he said.
Time to do more
Speaking on the future steps of the Fa Xian project, Mr. Hu also said that they hope to cover the entire island with the project and they are talking to Beijing to let more Chinese people know of the difficulties faced by Sri Lankans at this juncture.
"I think they are more than happy to extend their helping hand," Mr. Hu said, adding that all Sri Lankans are their friends regardless of the city they live, their ethnicity or their religious belief.
"Just like what you did before for us, now it is time for us to do more for our Sri Lankan friends because you are in difficulties… When it is a good time, everybody is your friend but when it is a bad time, you know who is your true friend," he added.
The Fa Xian Charity Project was conducted in Kandy on 11th & 12th Jan.
As a donation by the People's Republic of China, dry rations boxes were distributed to 9,600 disadvantaged families of all ethnicities through several temples in the Kandy district, including the Temple of the Tooth and Nelligala Temple.
(Pics & Video : Kelum Shivantha | Shanika Jayasekara)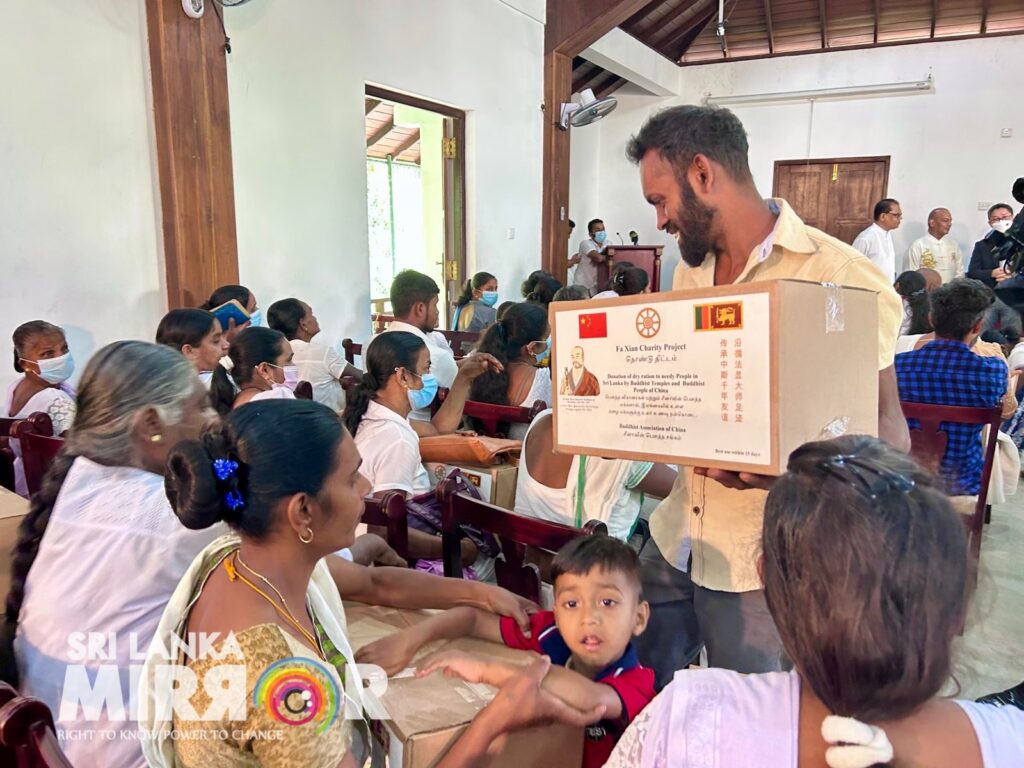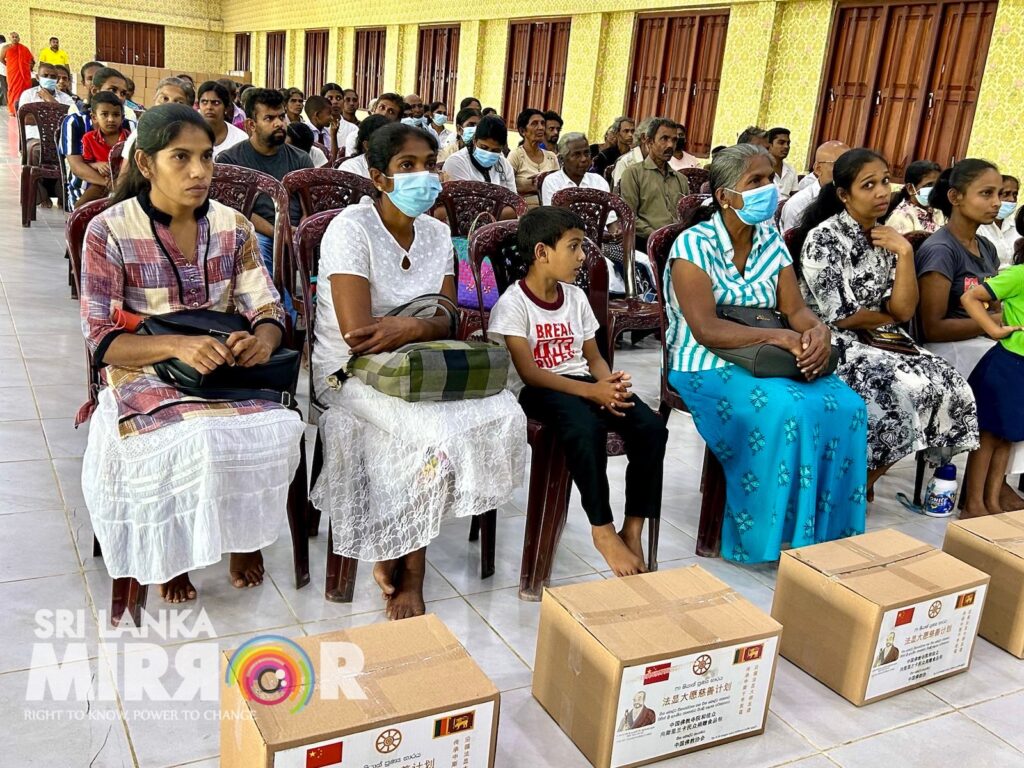 Power supply restored in 80% of affected areas – CEB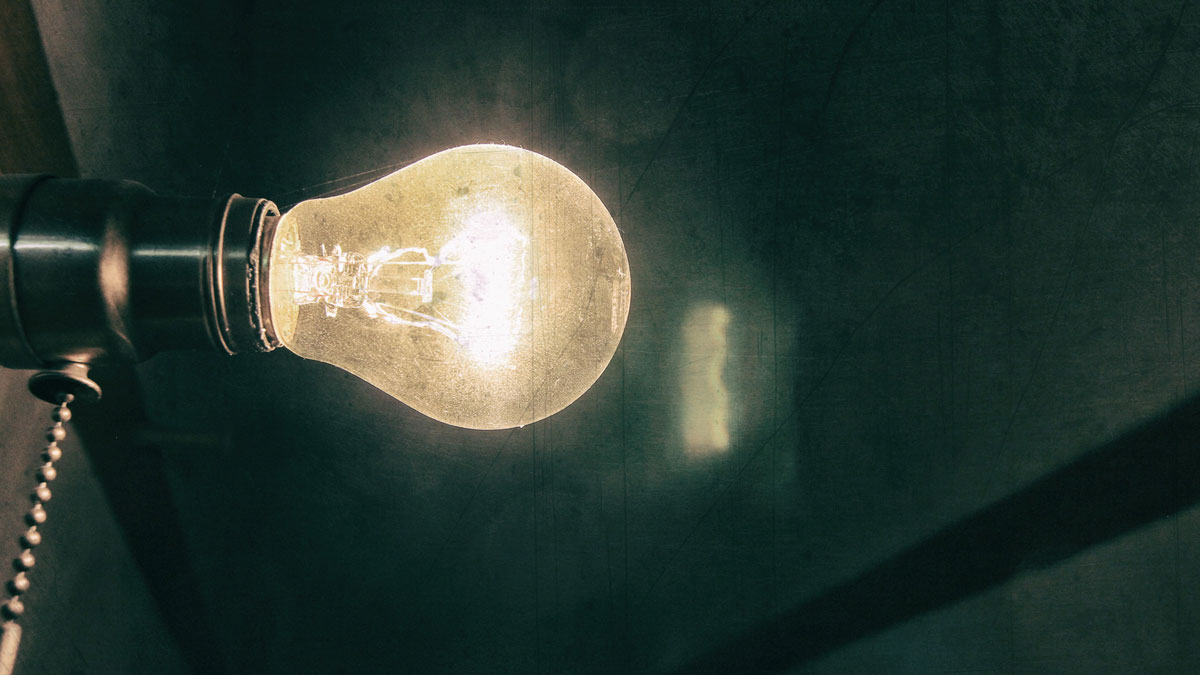 The power supply in 80% of the affected areas has been restored, the Ceylon Electricity Board (CEB) reported.
Efforts to restore power in all remaining areas are also currently underway, CEB Media Spokesman Engineer Noel Priyantha said.
Earlier this evening (09 Dec.), major power outages were reported across the island due to a breakdown in the transmission line from Kotmale to Biyagama.
6 dead, 10 injured as fire breaks out at candle factory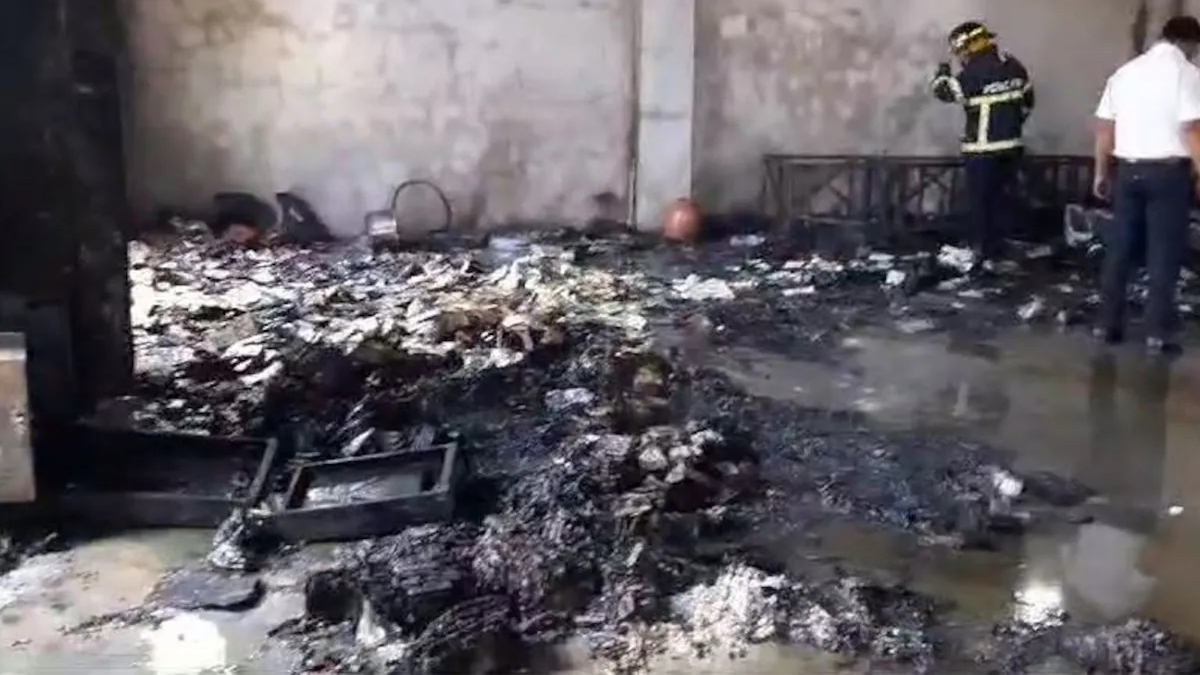 At least six people died and 10 sustained injuries after a fire broke out at a sparkling candle manufacturing unit in the Pimpri Chinchwad area of Pune district on Friday, an official said.
The fire brigade received a call about the blaze at the factory located at Talawade around 2.45 pm, said Pimpri-Chinchwad municipal commissioner Shekhar Singh. The factory manufactured sparkling candles which are generally used for birthday celebrations, he said.
"The fire has been doused. The cause is yet to be ascertained," Singh added.
The owner of a nearby unit alerted the fire brigade to the incident, after which a team rushed to the site, doused the blaze and sent the injured to the hospital, an official from the Pimpri Chinchwad civic body's disaster management cell said.
The six bodies have been charred beyond recognition, while the injuries sustained by 10 persons, comprising nine women and a male who is the owner of the ill-fated unit, are serious, he said.
Maharashtra deputy chief minister Ajit Pawar expressed grief at the incident and assured a inquiry.
Source – Times of India
Youth abducted in Matara and shot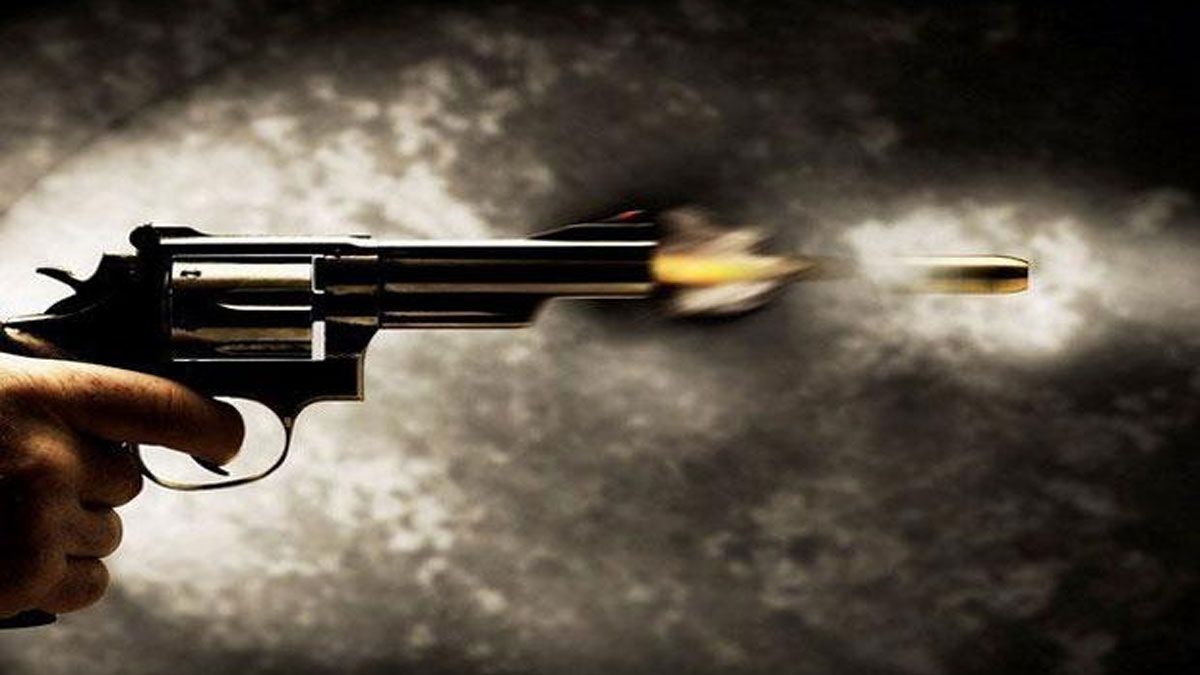 A youth, abducted from Matara by a group claiming to be police officers was shot and left behind with injuries in Habaraduwa last night (8), Police said.
The persons had arrived in a car and taken him claiming he was wanted for an investigation.
He had been shot on the leg and injured.
He is currently receiving treatment at hospital.