First group of Chinese tourists arrive in Sri Lanka (Pics)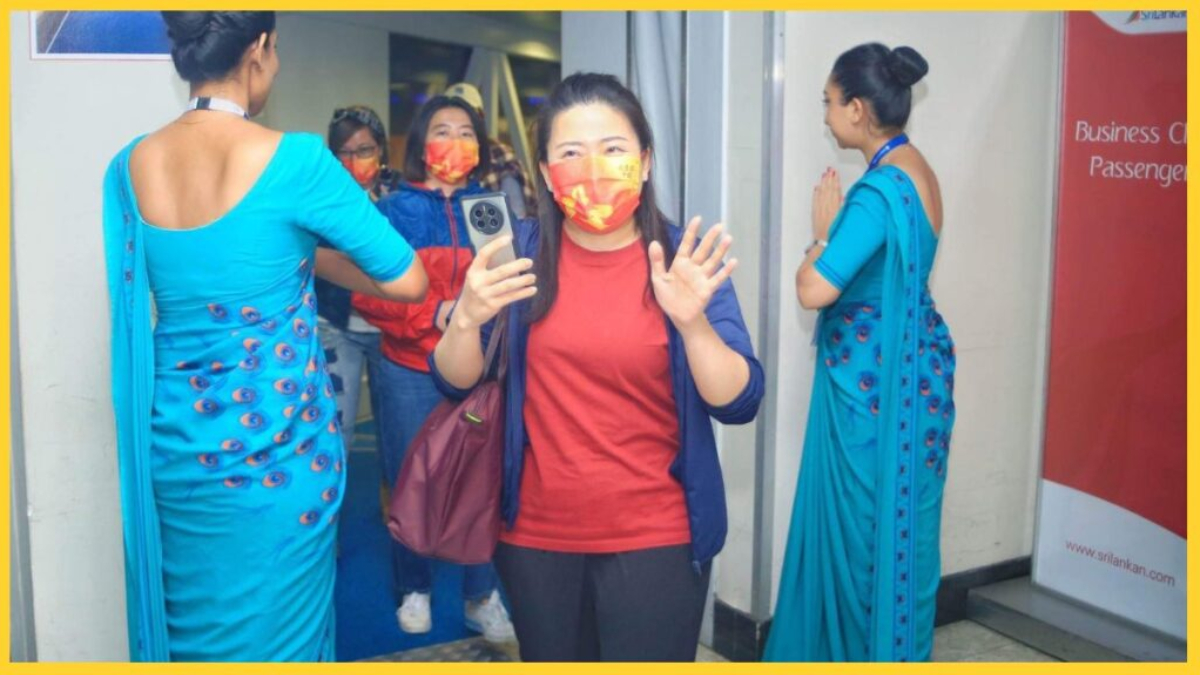 The first group of Chinese tourists to come to Sri Lanka after China relaxed travel restrictions on its citizens arrived from Katunayake Airport this morning (02).
This tourist group consisting of 120 people reached Sri Lanka from Guangzhou by SriLankan Airlines flight UL 1881.
They arrived in the country for an eight-day visit.
The Chinese tourists will travel to 20 countries including Sri Lanka, after Covid-19 restrictions were relaxed.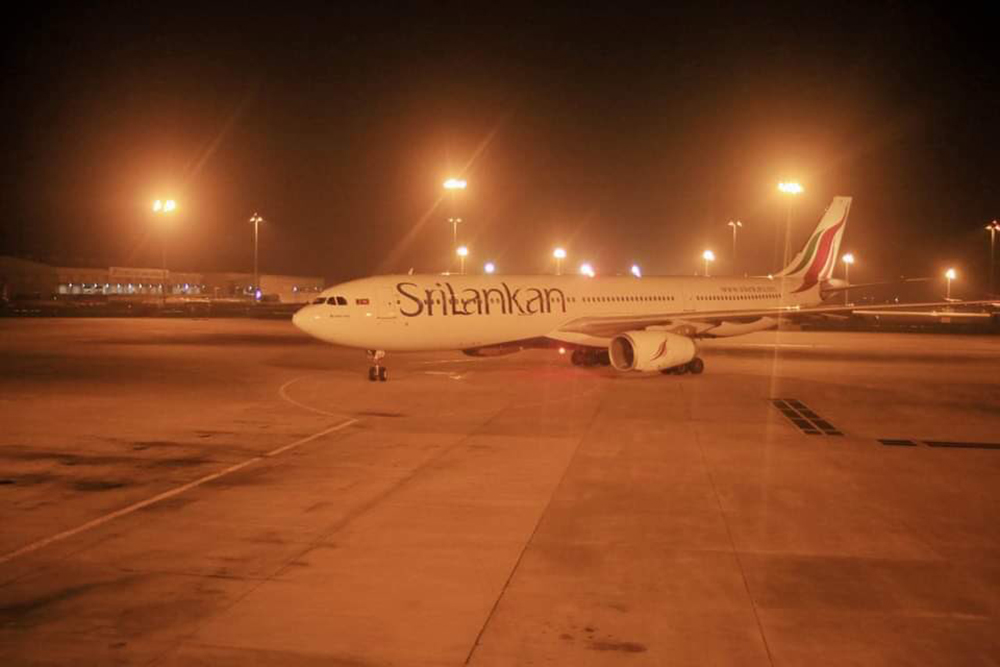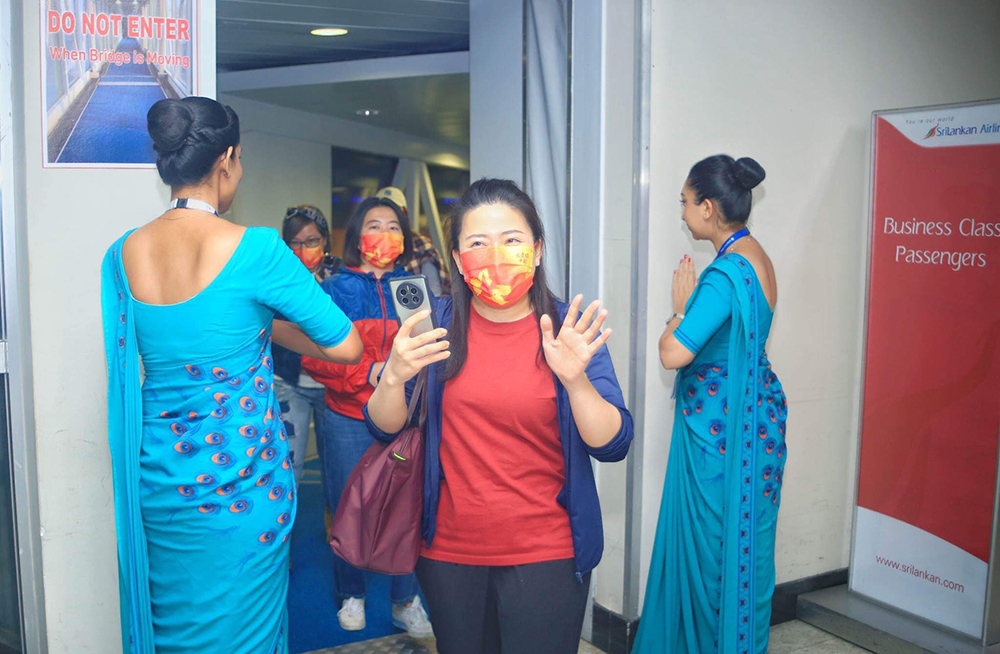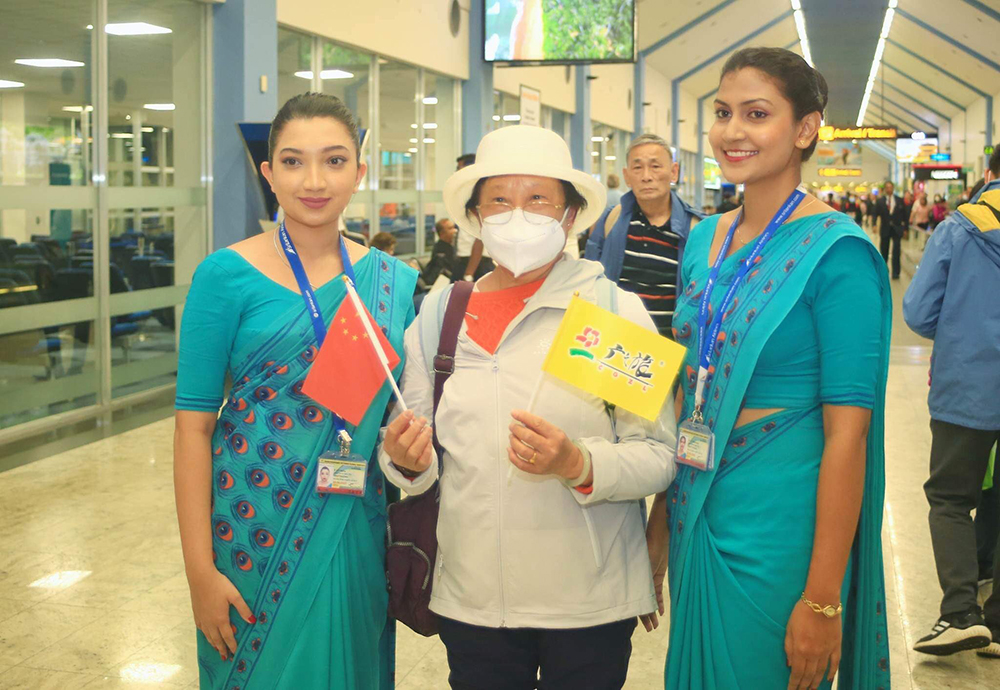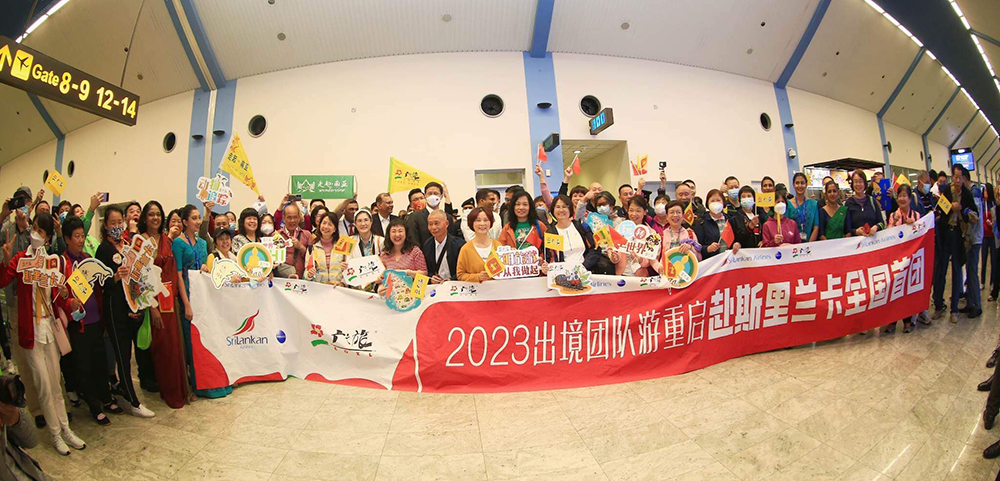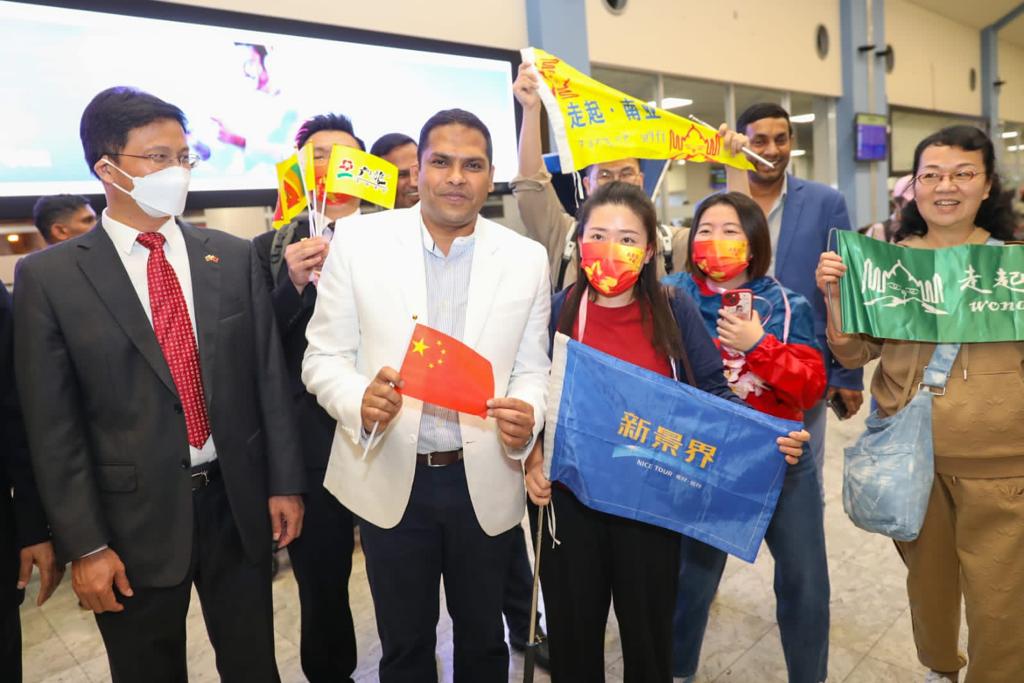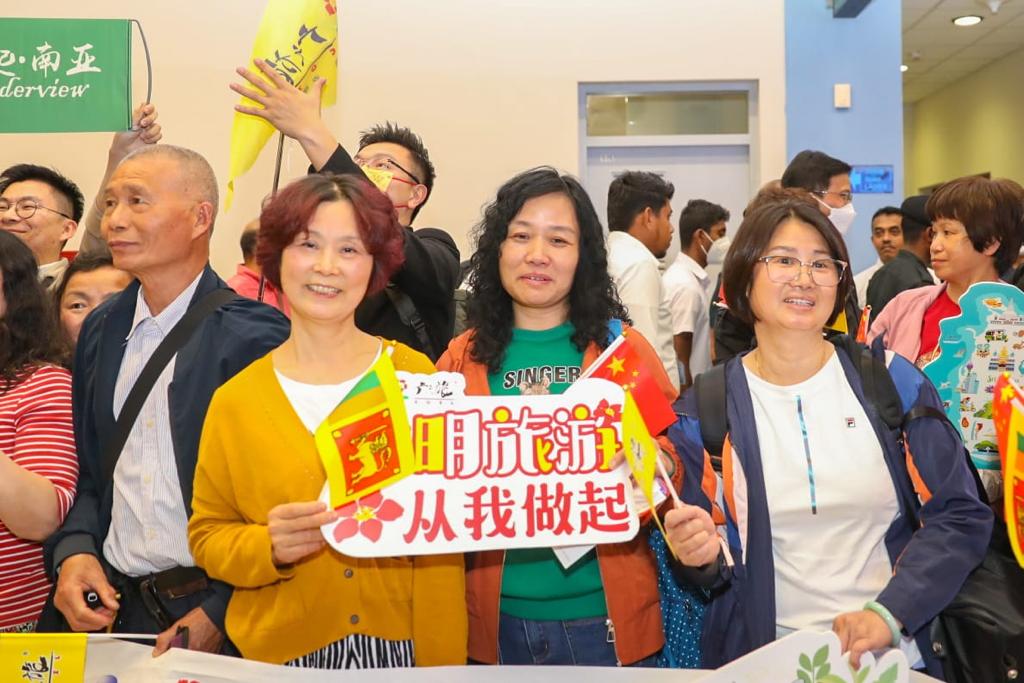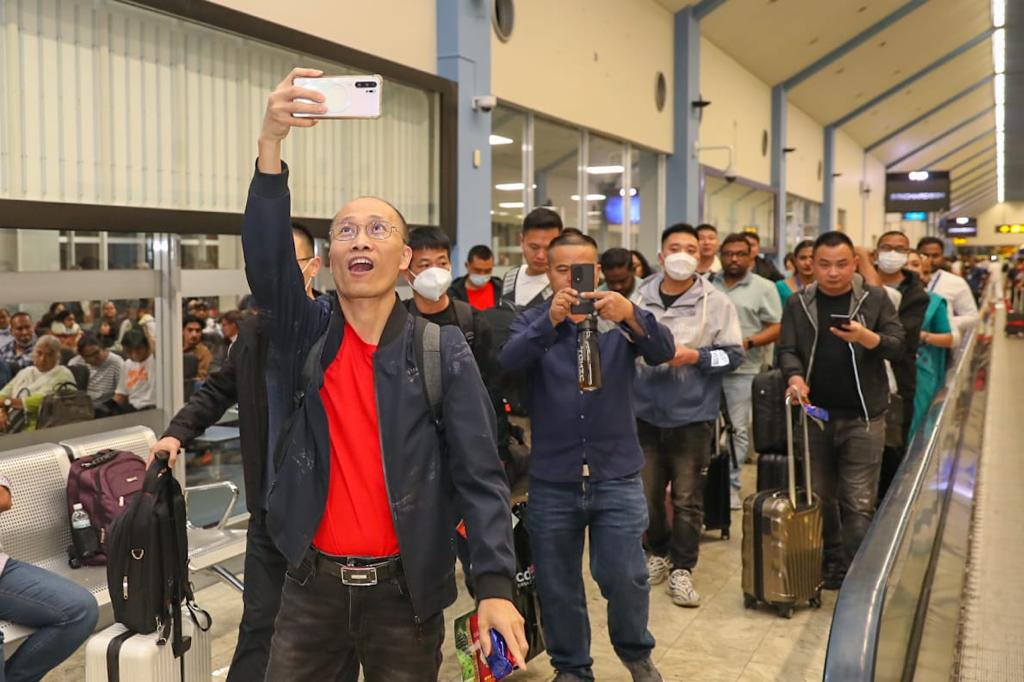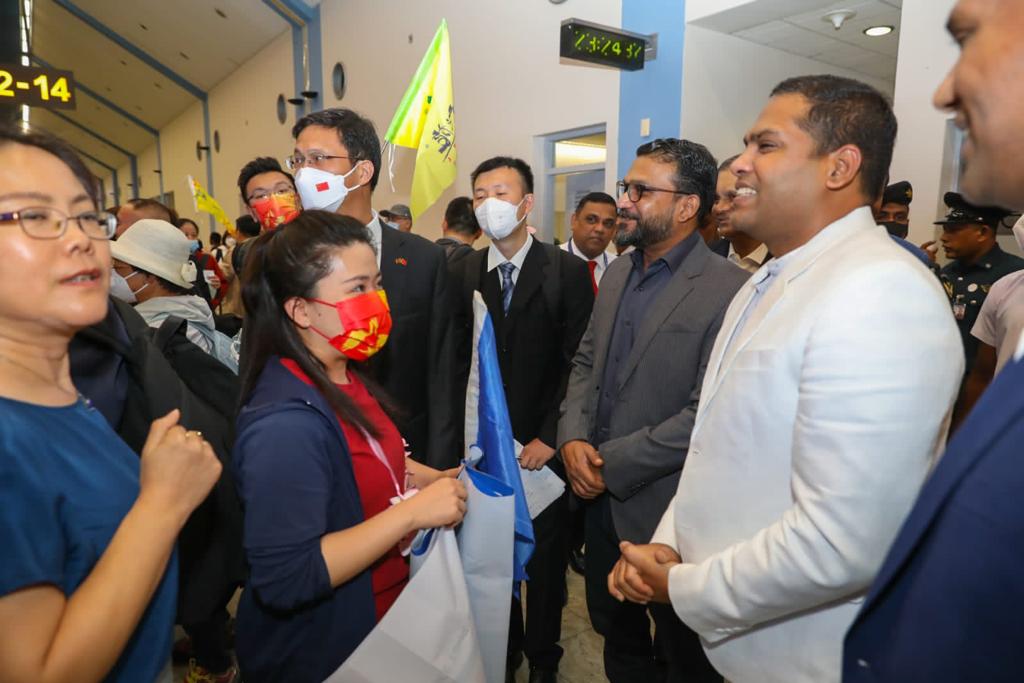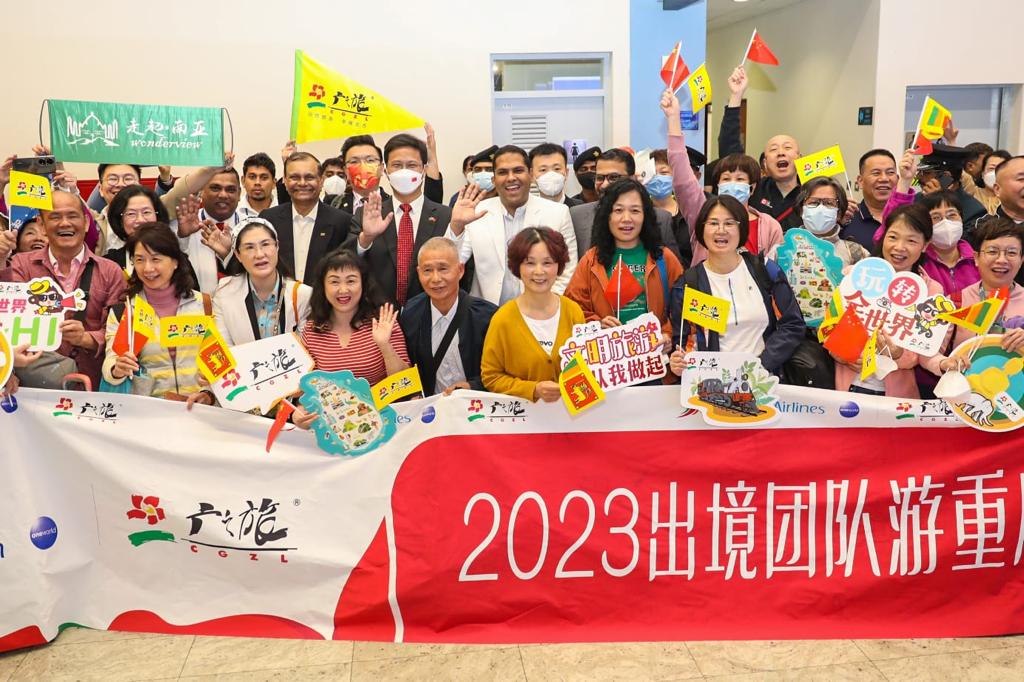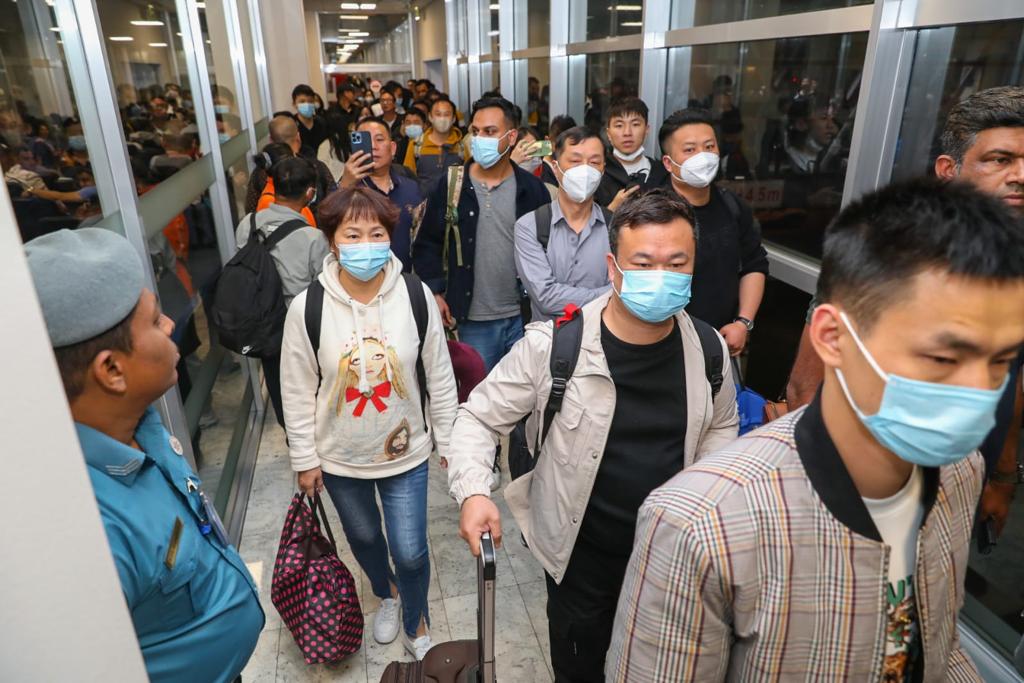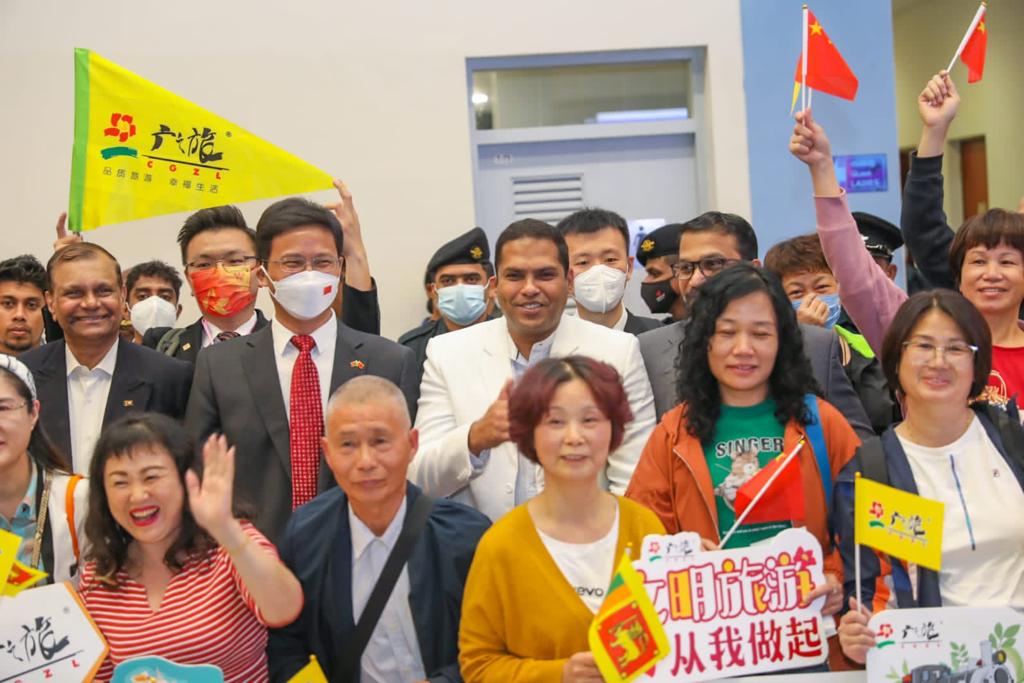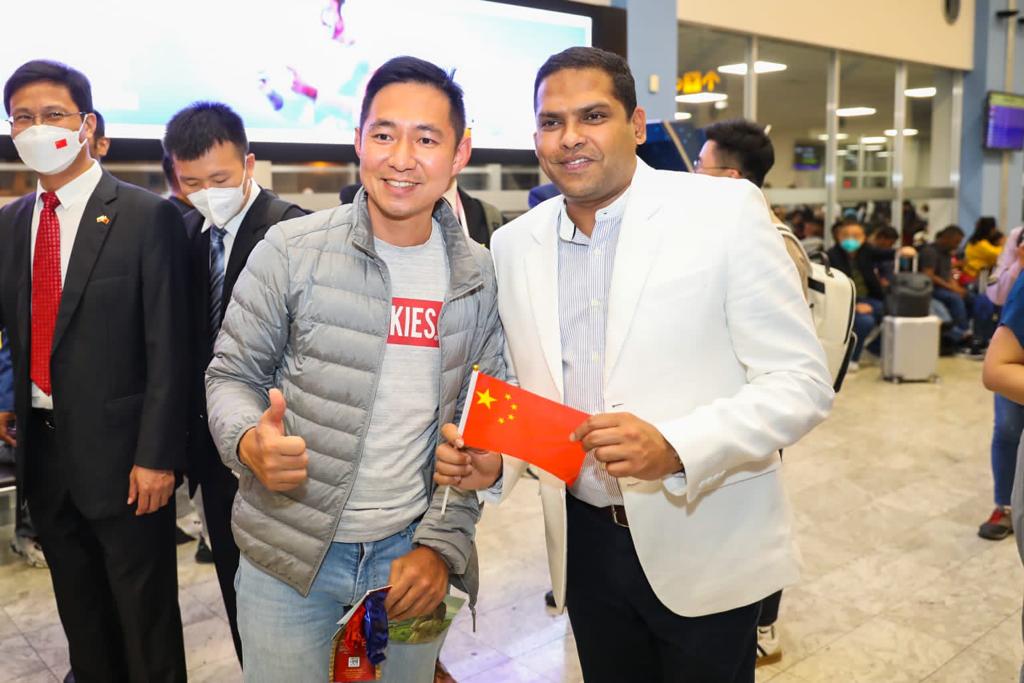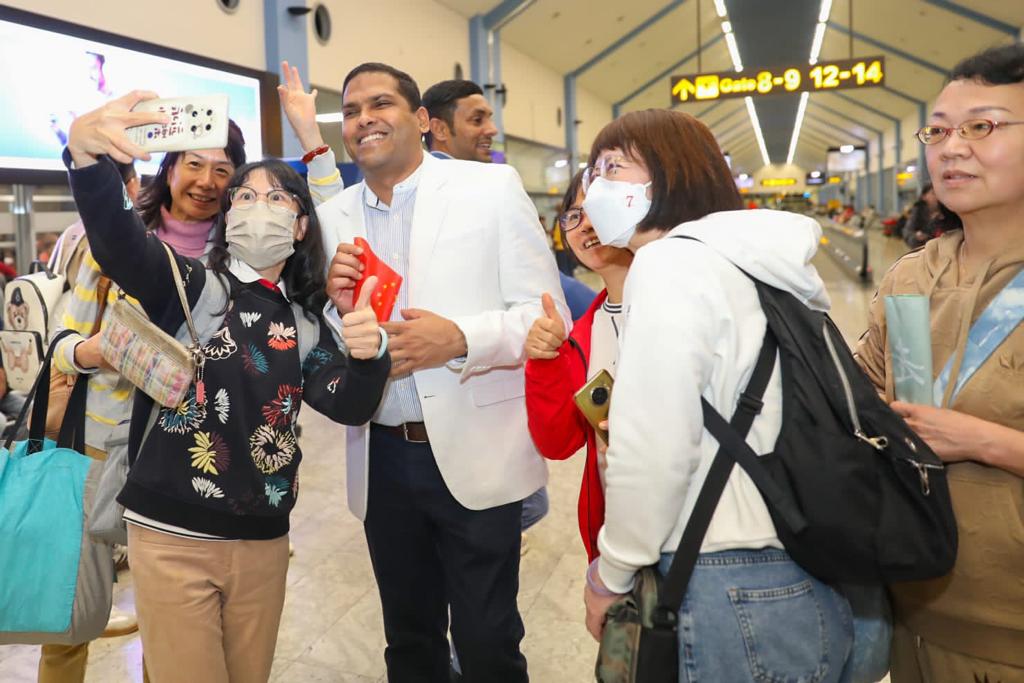 BASL felicitates President on completion of 50 years at the Bar (Pics)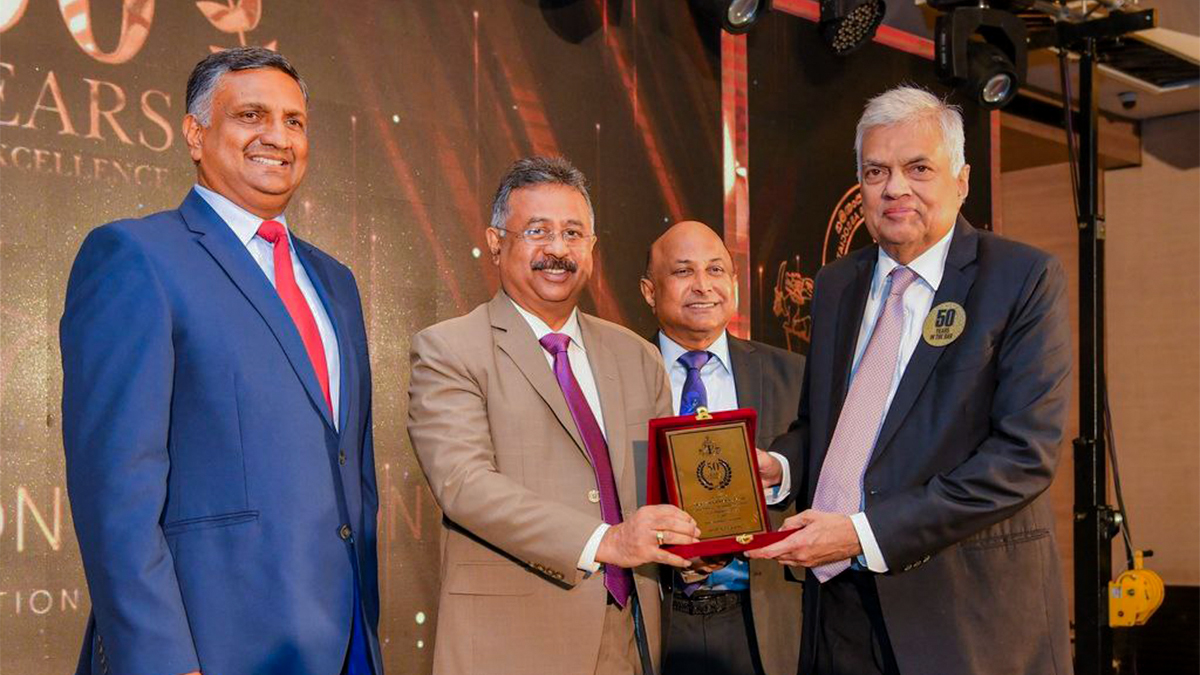 The Bar Association of Sri Lanka (BASL) organized a felicitation dinner at the Oak Room, Cinnamon Grand Hotel Colombo Yesterday evening (12), to honour those who have completed fifty years at the Bar.
During the Felicitation Dinner, President Ranil Wickremesinghe, who has also completed fifty years at the Bar, was honoured and presented with a plaque by Chief Justice Jayantha Jayasuriya PC.
The Felicitation Dinner was organized by the Bar Association of Sri Lanka (BASL) to honour 26 individuals who have served at the Bar for 50 or more years. The event coincided with the two-day National Law Conference 2023, also organized by the BASL, which is held on the 12th and 13th of March.
Juliana Margaret Coswatte, Walter Leslie de Silva, Ratnasabapathy Arumugam Jegatheson, Upali A. Gooneratne PC, Kanagaratnam Kaneshayogan, M. M Zuhair PC, Vijaya Niranjan Perera PC, Vernon Manilal Fernando, Justice J. Asoka Nihal de Silva, W. D. J. Seneviratne, Justice D. J. De S. Balapatabendi also were felicitated at the ceremony.
Chief Justice Jayantha Jayasuriya PC, Attorney General Sanjay Rajaratnam PC, BASL President Saliya Peiris, Chairman of the Felicitation Committee Janaprith Fernando and Convener of the Felicitation Committee Chamath Fernando addressed the Felicitation Dinner.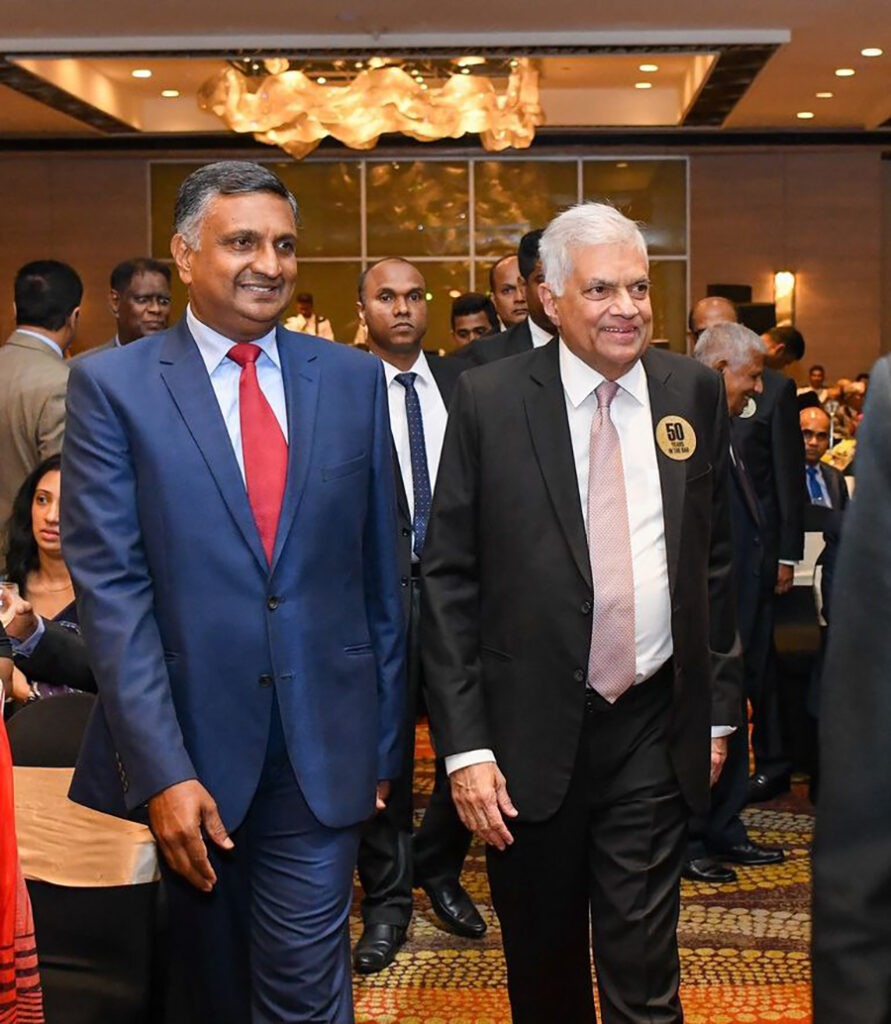 Another group of Chinese tourists in SL (Pics)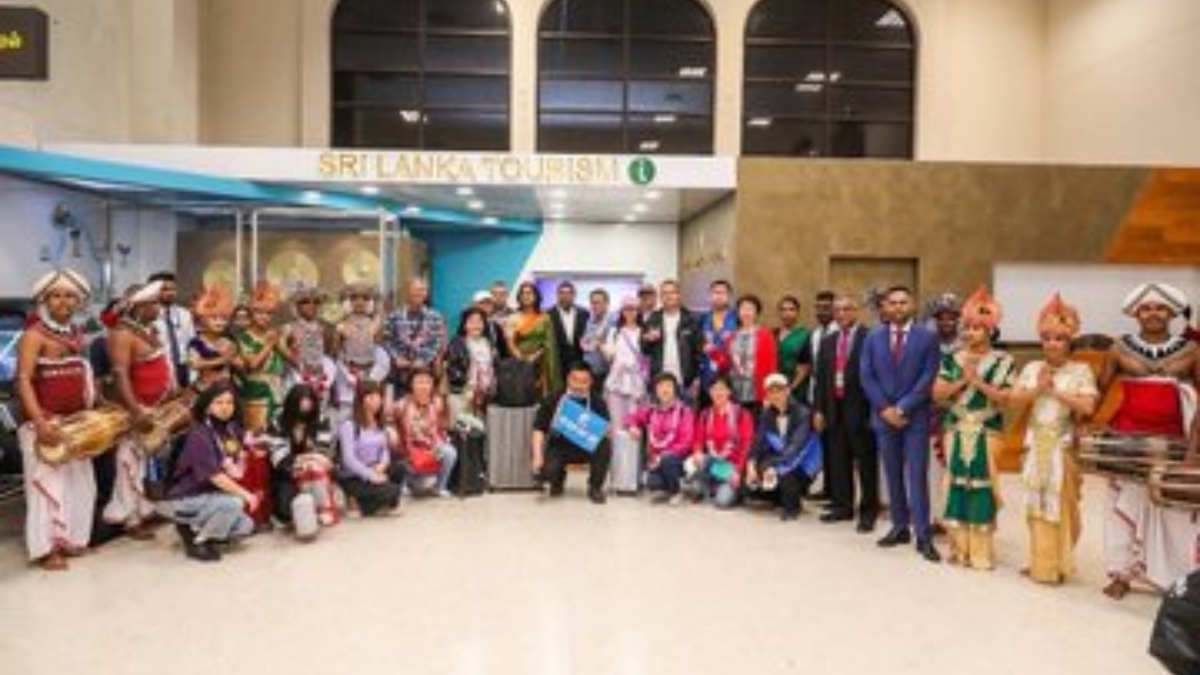 Another group of Chinese tourists in SL (Pics)
Another group of Chinese tourists had arrived in Sri Lanka yesterday (10).
The group of over 150 tourists, who arrived from Shanghai, were welcomed by the Chinese Ambassador to Sri Lanka – Mr. Qi Zhenhong, State Minister of Foreign Affairs – Mr. Tharaka Balasuriya and a group of senior officials from the Sri Tourism Promotion Bureau.
This group will be visiting Sri Lanka for 07 days.
More direct flights and visitors are scheduled in the coming months, bringing huge benefits to Sri Lankan tourism and economic growth, the Chinese embassy said.
The first group of 117 Chinese tourists after the Covid pandemic arrived in Sri Lanka from Guangzhou, China on a Sri Lankan Airlines flight on March 01.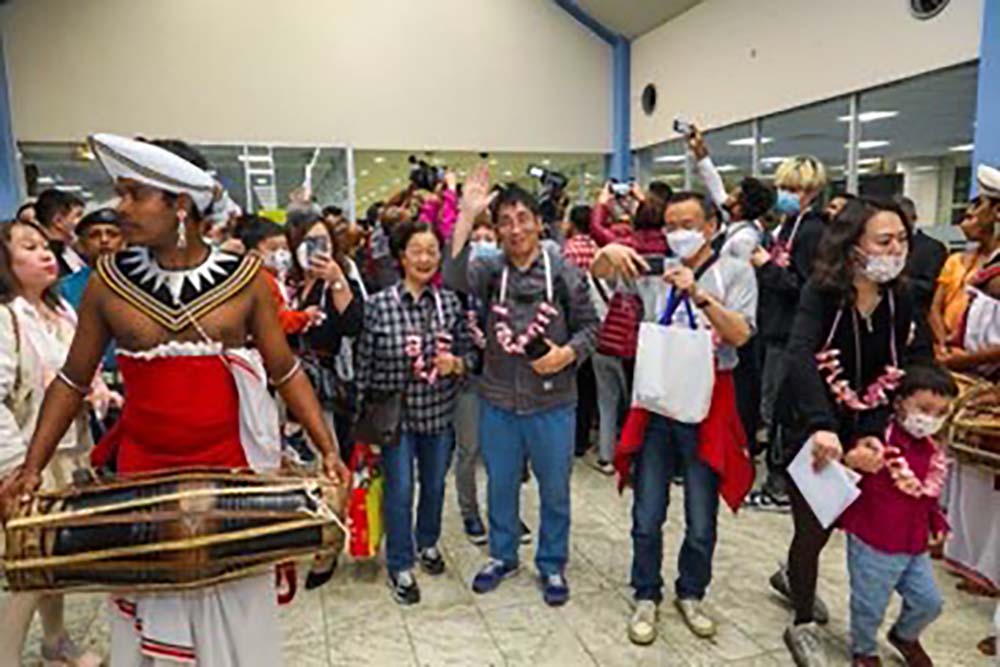 INS 'Sukanya' arrives in Colombo on official visit (Pics)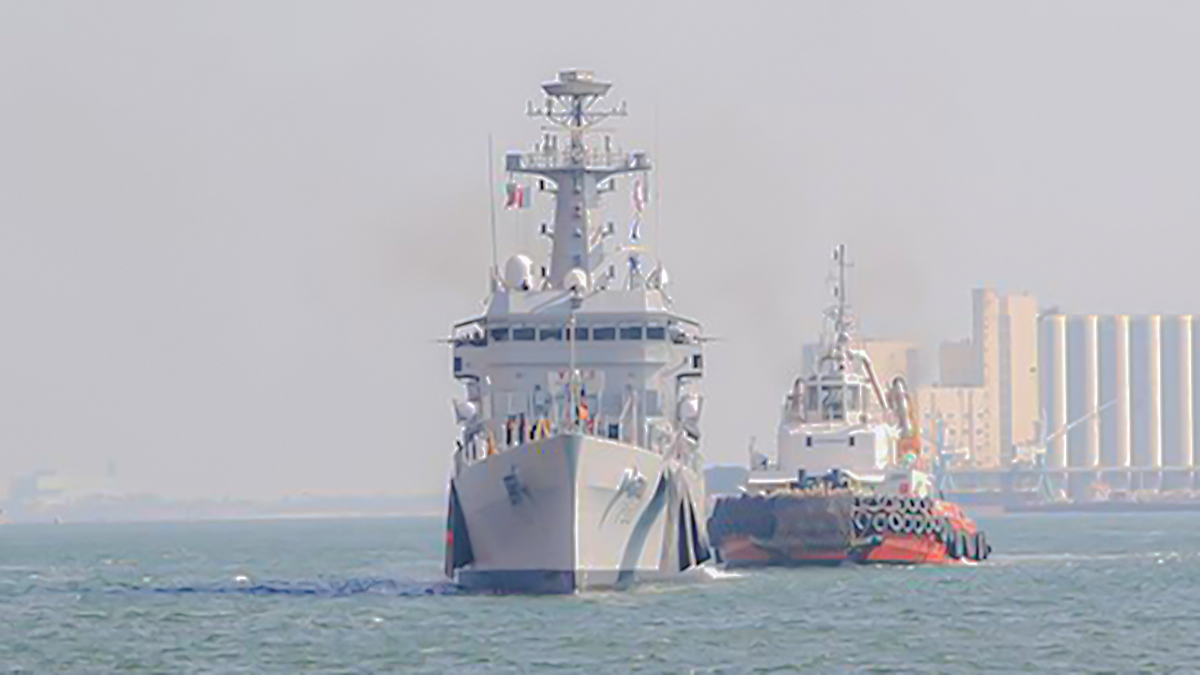 The Indian Naval Ship (INS) 'Sukanya' arrived at the Port of Colombo on an official visit this morning (27) and was welcomed by the Sri Lanka Navy in compliance with naval traditions.
INS 'Sukanya' is a 101m long Offshore Patrol Vessel manned by 106 crew members.
Commanding Officer of the ship Commander Pranav Anand called on the Commander Western Naval Area, Rear Admiral Suresh De Silva at the Western Naval Command Headquarters this morning.
Further, a group of children of Diyakithulkanda Primary School in Galle will visit the ship and arrangements are in place to hand over school supplies, donated by the Indian Navy, to those children as well.
During the stay in the country, the crew of the ship will take part in several programmes organized by the Sri Lanka Navy to promote cooperation between two navies and visit some of the tourist attractions.
Concluding her official visit, 'INS Sukanya' will depart the island on 01st March and she is expected to engage in a Passage Exercise (PASSEX) with a ship of the Sri Lanka Navy off Colombo.
(Pics : navy.lk)