Freed Ranja says he is on the people's side (Pics)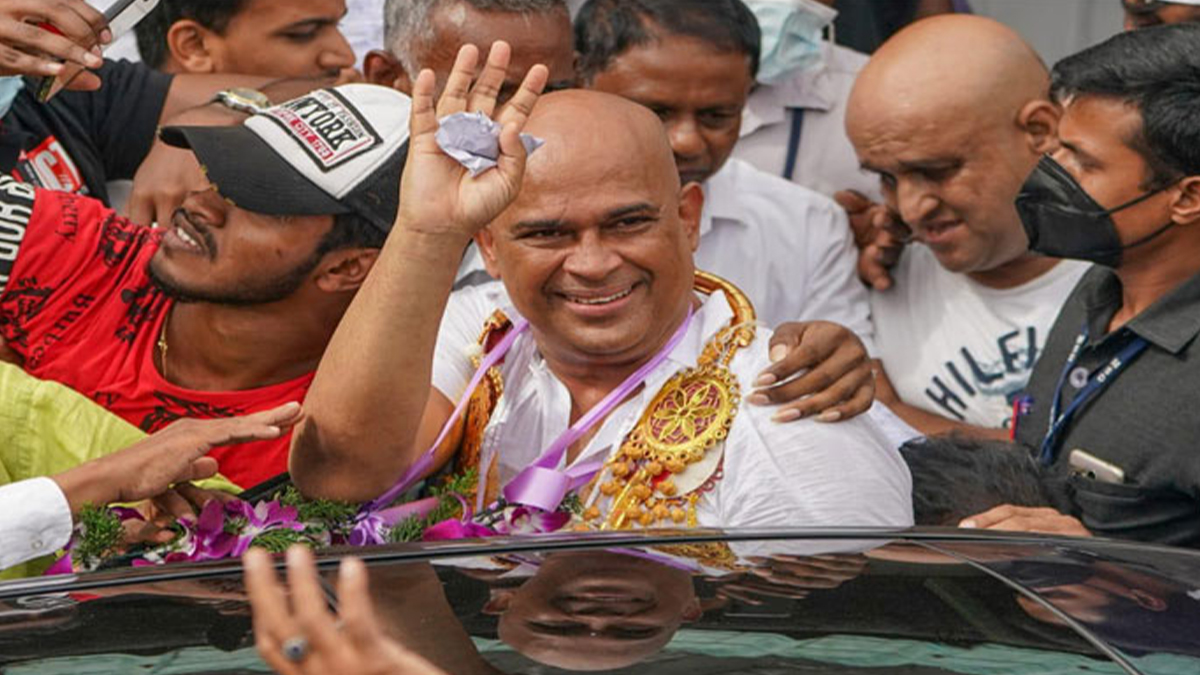 Former MP Ranjan Ramanayake says he will remain independent and will take the side of the people."
He was responding to journalists while leaving Welikada prison after receiving a special Presidential pardon today (26).
"I will engage in Politics, I want to contest an election and serve the people again," he said.
"I will also continue my actions against those who robbed innocent citizens of this country," he added.
(Courtesy : Thilina Kaluthotage)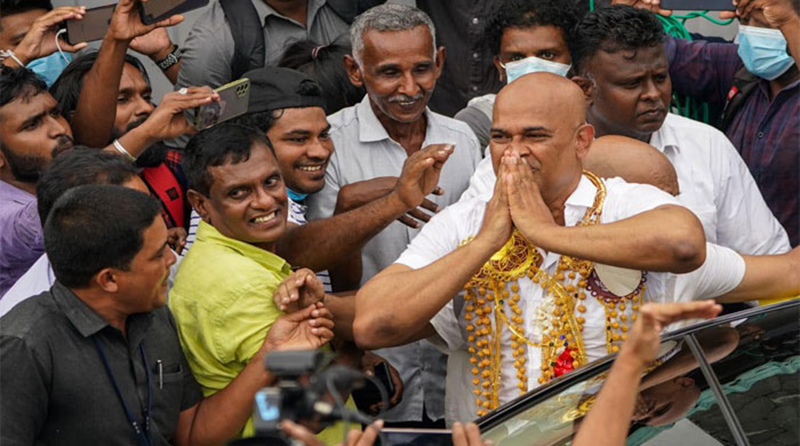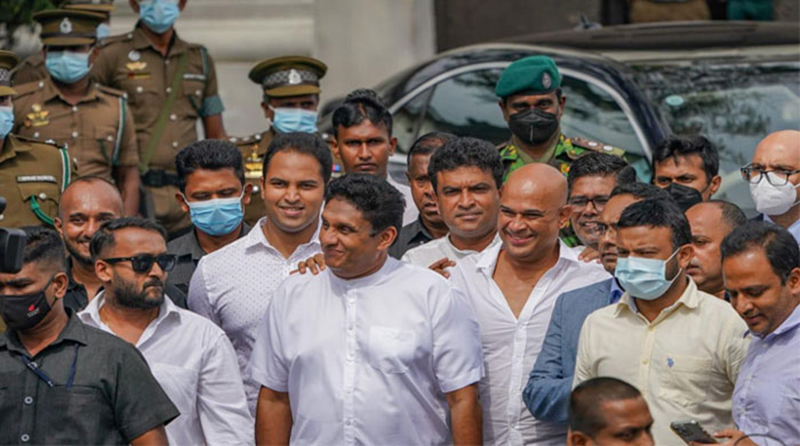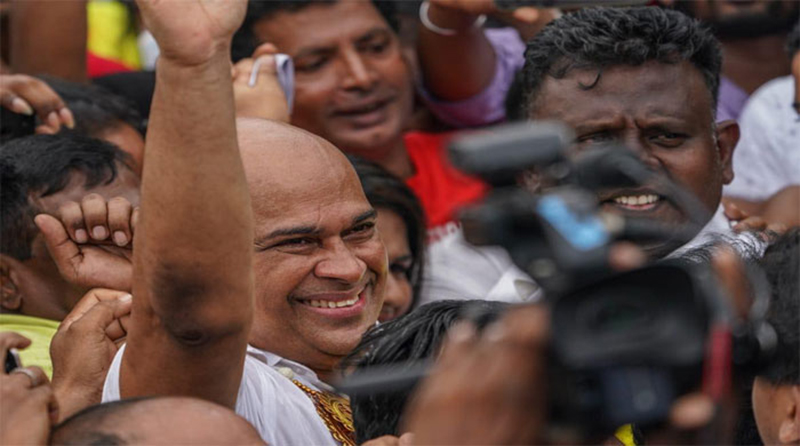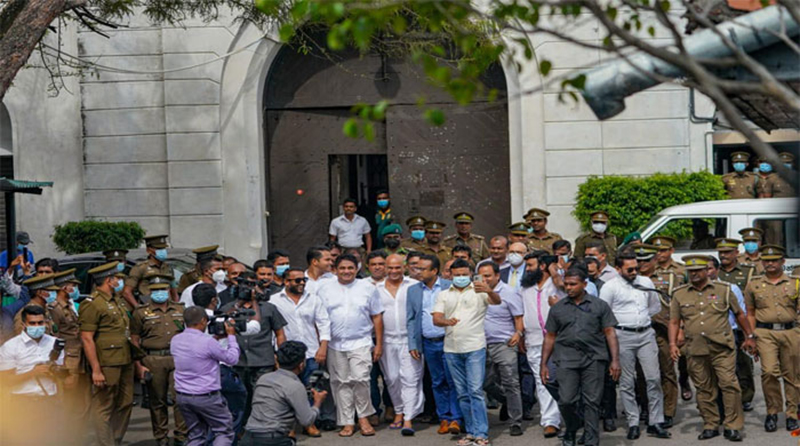 BASL felicitates President on completion of 50 years at the Bar (Pics)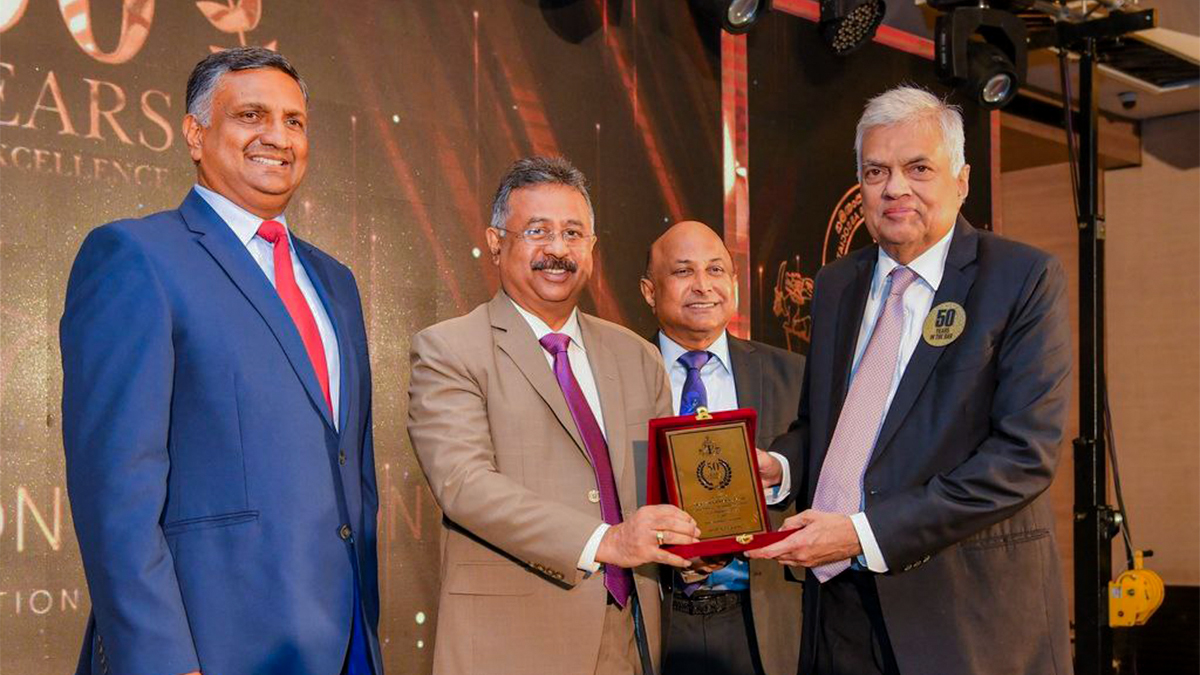 The Bar Association of Sri Lanka (BASL) organized a felicitation dinner at the Oak Room, Cinnamon Grand Hotel Colombo Yesterday evening (12), to honour those who have completed fifty years at the Bar.
During the Felicitation Dinner, President Ranil Wickremesinghe, who has also completed fifty years at the Bar, was honoured and presented with a plaque by Chief Justice Jayantha Jayasuriya PC.
The Felicitation Dinner was organized by the Bar Association of Sri Lanka (BASL) to honour 26 individuals who have served at the Bar for 50 or more years. The event coincided with the two-day National Law Conference 2023, also organized by the BASL, which is held on the 12th and 13th of March.
Juliana Margaret Coswatte, Walter Leslie de Silva, Ratnasabapathy Arumugam Jegatheson, Upali A. Gooneratne PC, Kanagaratnam Kaneshayogan, M. M Zuhair PC, Vijaya Niranjan Perera PC, Vernon Manilal Fernando, Justice J. Asoka Nihal de Silva, W. D. J. Seneviratne, Justice D. J. De S. Balapatabendi also were felicitated at the ceremony.
Chief Justice Jayantha Jayasuriya PC, Attorney General Sanjay Rajaratnam PC, BASL President Saliya Peiris, Chairman of the Felicitation Committee Janaprith Fernando and Convener of the Felicitation Committee Chamath Fernando addressed the Felicitation Dinner.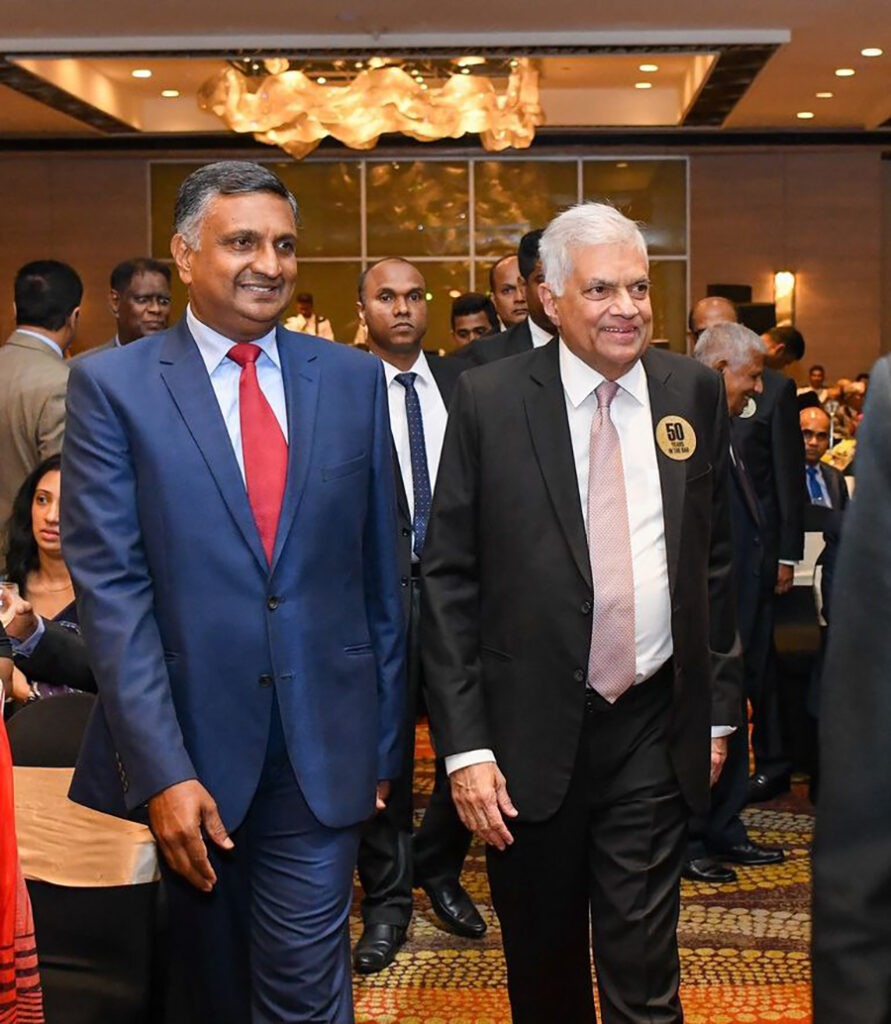 Another group of Chinese tourists in SL (Pics)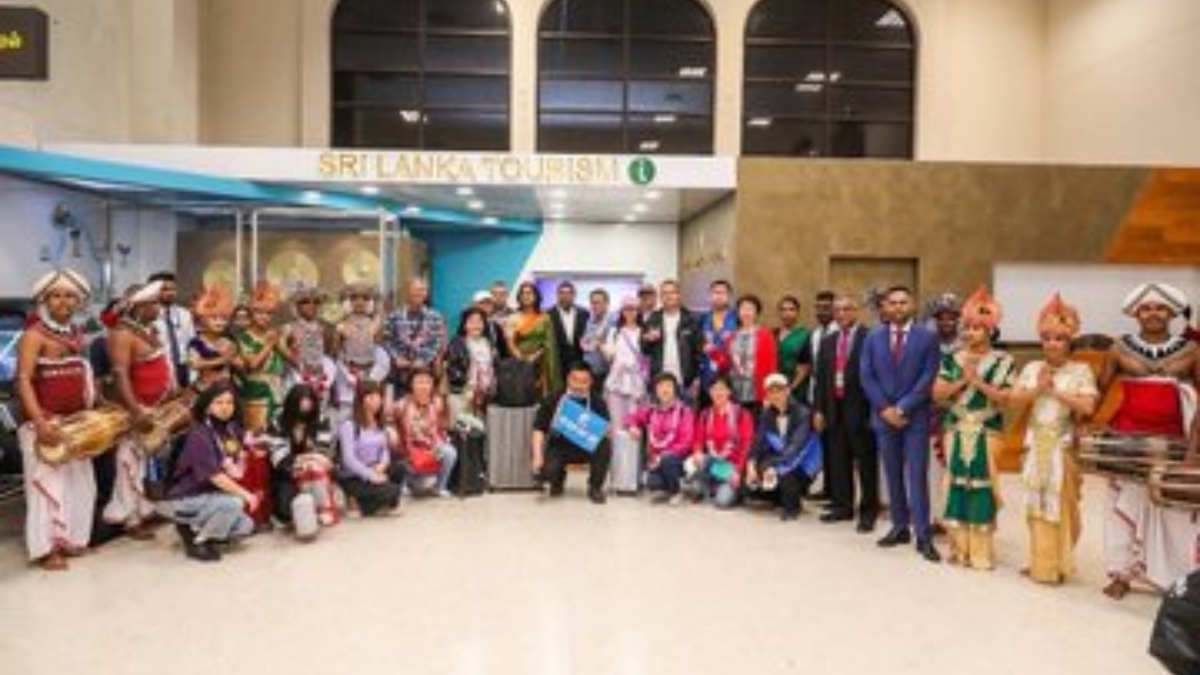 Another group of Chinese tourists in SL (Pics)
Another group of Chinese tourists had arrived in Sri Lanka yesterday (10).
The group of over 150 tourists, who arrived from Shanghai, were welcomed by the Chinese Ambassador to Sri Lanka – Mr. Qi Zhenhong, State Minister of Foreign Affairs – Mr. Tharaka Balasuriya and a group of senior officials from the Sri Tourism Promotion Bureau.
This group will be visiting Sri Lanka for 07 days.
More direct flights and visitors are scheduled in the coming months, bringing huge benefits to Sri Lankan tourism and economic growth, the Chinese embassy said.
The first group of 117 Chinese tourists after the Covid pandemic arrived in Sri Lanka from Guangzhou, China on a Sri Lankan Airlines flight on March 01.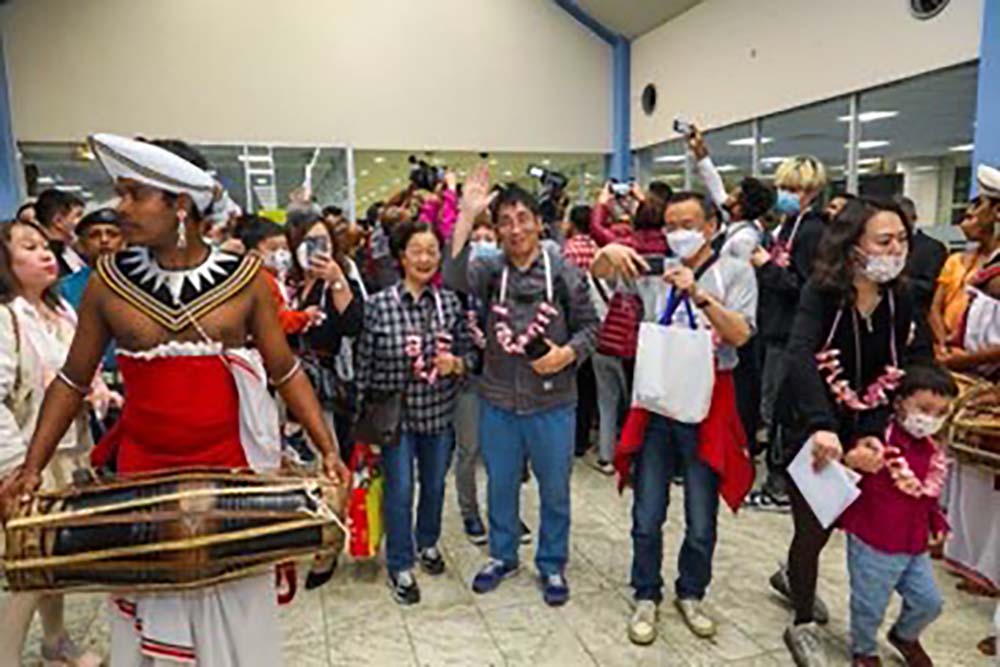 First group of Chinese tourists arrive in Sri Lanka (Pics)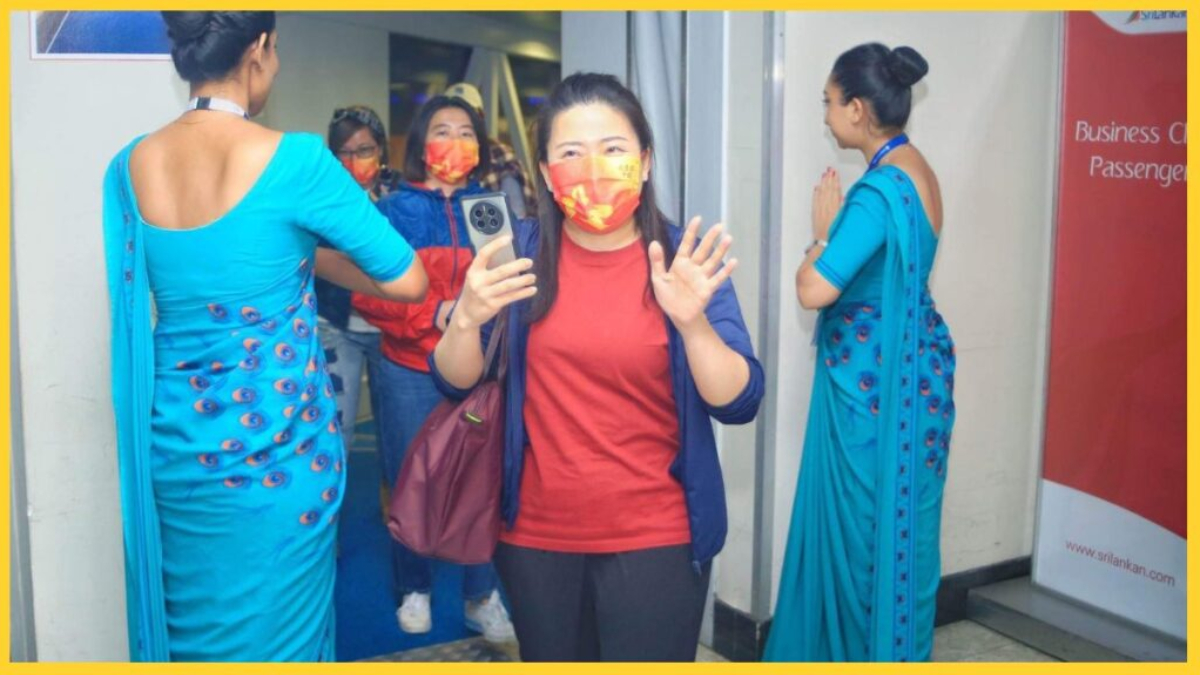 The first group of Chinese tourists to come to Sri Lanka after China relaxed travel restrictions on its citizens arrived from Katunayake Airport this morning (02).
This tourist group consisting of 120 people reached Sri Lanka from Guangzhou by SriLankan Airlines flight UL 1881.
They arrived in the country for an eight-day visit.
The Chinese tourists will travel to 20 countries including Sri Lanka, after Covid-19 restrictions were relaxed.