President vows to uphold the right to freedom of expression
President Ranil Wickremesinghe has reiterated his commitment to preserving freedom of expression.
He highlighted the repeal of the criminal defamation law, a step that no other country in the region has taken.
He has said this during today's (15) launch ceremony of the online issuance of passports, which was held at the Homagama Divisional Secretariat.
The President emphasized that the proposed Electronic Broadcasting Regulatory Commission Act aims to provide recourse to the aggrieved party in cases of harm caused by electronic media. He stated that this approach is employed in countries worldwide, and he has instructed the inclusion of guidelines from the United Kingdom's electronic media regulations in Sri Lanka's implementation.
President Ranil Wickremesinghe announced that digitization will be implemented across all government sectors. The goal is to establish comprehensive facilities where the public can access all necessary documents, from birth to death, in one convenient location. As a part of this initiative, passport applicants will now have a simpler online application process available through 51 Divisional Secretariat offices spanning all 25 districts of the island.
Expressing his views at this event President Wickremesinghe further said,
"Today, we are commencing the process of issuing passports using an online system. Alongside this, our country's digitalization effort is rapidly progressing. Our goal is to implement digitization in all sectors of the country in the next few years.
Digitization is crucial for our development as a developed country. It all starts today at this location. This approach is being applied in a few departments, some of which are ineffective. While some departments prefer to proceed with this system, others oppose it for various reasons. However, our hope is to bring everyone to the same level. I would like to express my gratitude to Minister Tiran Alles and the Ministry for initially taking on this responsibility.
I have entrusted the documentation from the maternity home to the cemetery to a specific Ministry. Immigration, emigration permits, and national identity cards hold immense importance in our lives. Therefore, I hope that the ministry led by Minister Tiran Alles will continue to carry out these activities successfully.
Minister of Mass Media Bandula Gunawardena is here as the event is hosted in the Homagama district. I had expected journalists to come here and protest, claiming that "our media minister is going to destroy the media and create a situation like North Korea."
I'm uncertain why the media is airing such programs. Our Penal Code used to include a provision for criminal defamation, which I removed. I don't believe any country in the Asian region has eliminated it.
Why would we attempt to remove freedom of expression when we have already safeguarded it? Nobody wants to get rid of it. I have had more media interaction than all of these people combined. Consequently, none of us wants to lose our freedom of expression.
However, there's another issue. Every country in the world has a program to assist those who have been harmed by the media.
We have government employees present here. How many people have been accused through electronic media, and how many statements have been made about them, sometimes without factual basis? Now, what is the solution for them, not just for ordinary people but also for me?
They are making a single statement regarding Kurundi Viharaya. They also claim that I will settle Tamils there. I informed Ellawala Medhananda thero about the existence of these government lands. Inform them that we will not be settling any Tamils, Sinhalese, or Muslims in their areas.
Furthermore, they are spreading rumors that Thiriyaya will be demolished and a building will be constructed there. None of that is true. If you conduct a little research, you will find that the 2018 parliamentary committee ruled on this matter. However, I recommend forming a committee to explore and report on these areas.
If I cannot find out about it, how can an ordinary person obtain such relief? We are merely attempting to provide relief. None of these drafts have been finalized yet. I have suggested including guidelines for UK electronic media.
How many individuals can sue if someone spreads falsehoods about them, which harms their character? By establishing this organization, they can go there and register a complaint. There are rules in place to ensure that the media is not disadvantaged. These instructions must be followed.
I have instructed the Attorney General to present this in UK terms because we can obtain precedents for making decisions there. There are several questions. Some media institutions have not even been granted permission to broadcast news, while others have educational authorization. Our goal is to address all these issues. There is nothing else.
The minister already has the authority to revoke broadcasting licenses. This Act aims to enable anyone to go to court and seek a solution. If the motion to go to court is rejected, instruct the minister to retain that power. We are striving to make progress in some way.
In various countries, licenses are renewed every 10 years. It is solely for the purpose of earning money. We provided all of these licenses for free. Some of those who obtained them sold them. The profit was for them, not for the country.
There is no need to fear this process. Not only did the electronic media set fire to my house, but it also burned almost 3000 precious books. It was a loss for me. And now they are requesting a fire permit to burn houses?
Today, Minister Bandula Gunawardena is here. I must express my gratitude to him, particularly for the program he is undertaking to develop Homagama. I urge the media not to be afraid. Any issues should be addressed with the Minister of Communications."
Minister of Public Security Tiran Alles;
"When the President entrusted me with this ministry, he handed over four institutions: the Immigration Department, the Department of Registration of Persons, the Dangerous Drugs Authority, and the Non-Governmental Organizations Registration Authority.
Along with these institutions, the President provided me with a clear directive to streamline the delivery of proper services to the public. Several months ago, the Immigration Department experienced significant queues and delays. However, through the implementation of digitization, we successfully eliminated the lengthy queues at the Immigration Department a month ago.
Presently, we have initiated the issuance of passports through the online system. As part of this process, we have introduced a fee structure where passports can be obtained within three days for 15,000 rupees or within 14 days for 5,000 rupees. Furthermore, in the future, we are planning to establish a comprehensive service centre at the Suhurupaya building, providing individuals with a one-stop location for all necessary documents from birth certificates to death certificates."
During the event, attended by Transport and Media Minister Bandula Gunawardena, Media State Minister Shanta Bandara, Public Security Ministry Secretary Vyani Gunathilake, Public Administration Ministry Secretary Ranjith Ashoka, Immigration Controller General Harsha Ilukpitiya, Homagama Divisional Secretary Mr. D.A.D. Chinthaka, and others, the progress and plans of the ministry were also discussed.
(President's Media Division)
Landslide warnings extended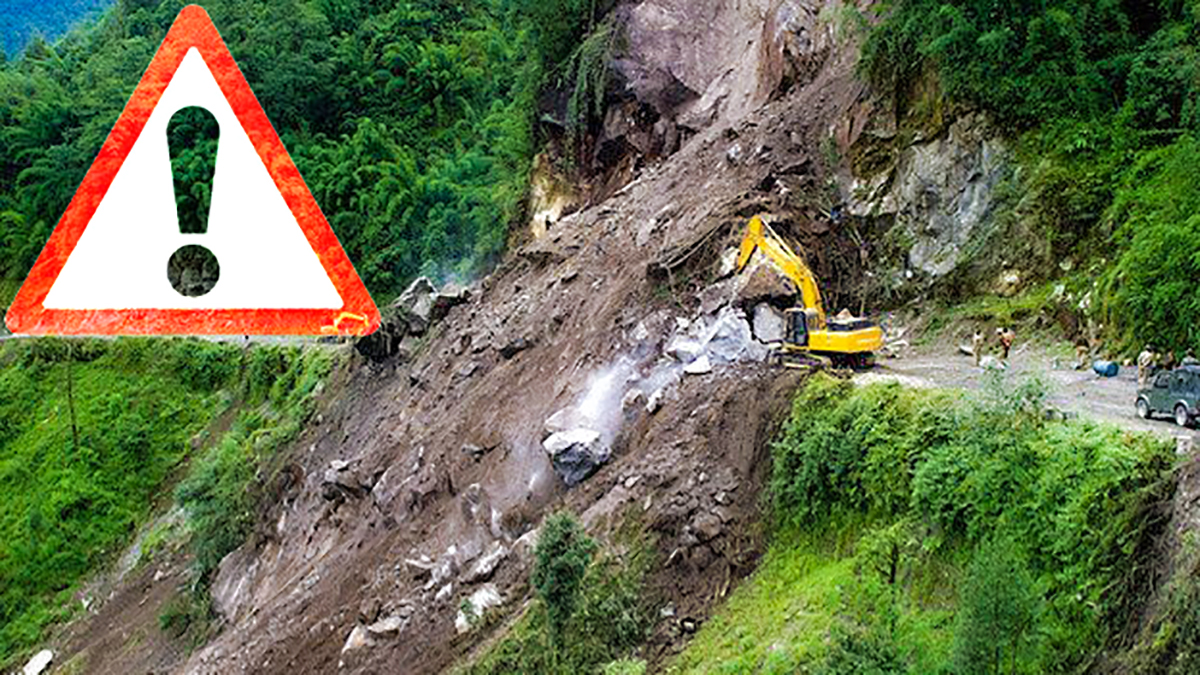 The Department of Irrigation says that the water levels in the Kelani River and Attanagalu Oya are rising to levels that requires attention.
Director of the Hydrology and Disaster Management Division of the Irrigation Department S. P. C. Sugeeshwara says that the Gin, Nilwala and Kalu Ganga remain at the flood level.
Many roads in the vicinity of the rivers have been inundated.
S. P. C Sugeeshwara warns that people should refrain from further using the rivers.
The landslide warnings issued to seven districts have also been extended, due to the prevailing weather conditions.
The Met Department predicts that the heavy showers in the South West will continue.
Heavy showers of about 75 mm can be expected in some areas.
"SLPP Leadership can change if needed"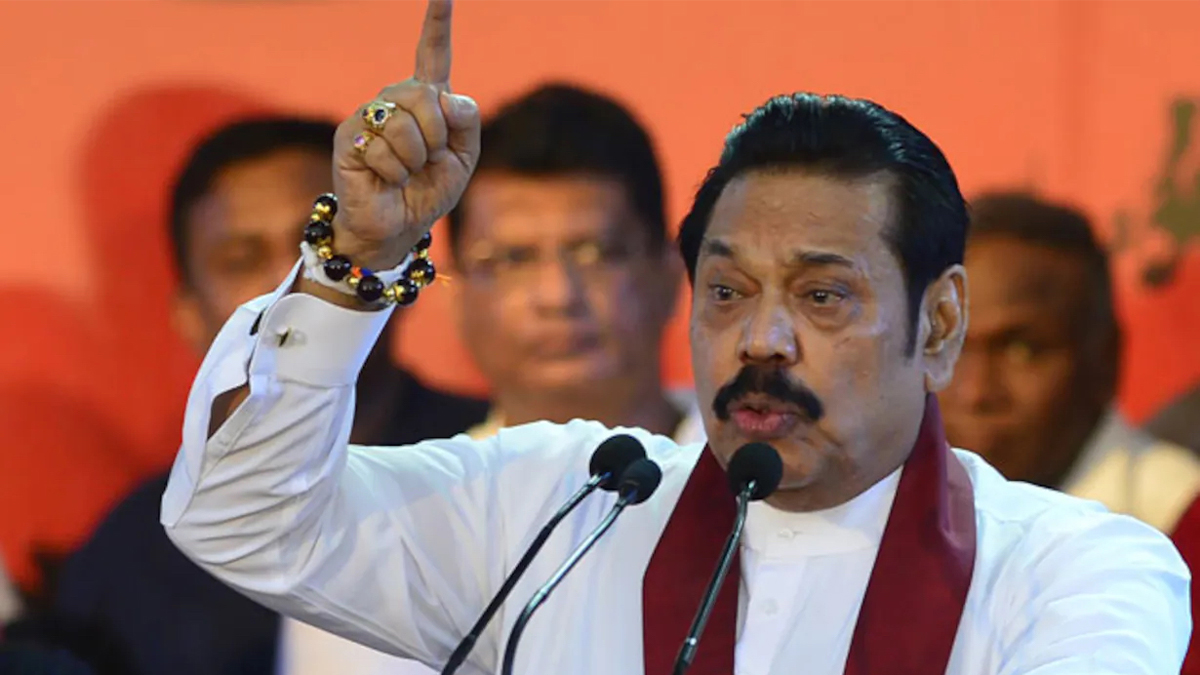 Former President Mahinda Rajapaska yesterday said that there should be a change in the leadership of Sri Lanka Podujana Peramuna (SLPP), if the need arises.
When the former President was asked about the veracity of the news on social media about imminent change of the SLPP leadership, said that he is not aware of any change in the leadership.
The President was speaking to the media after calling on Mahanayake Thera of the Rammanya Maha Nikaya Most Ven. Makulewe Sri Wimala Thera at the Vidyawasa Pirivena in Meerigama yesterday.
Commenting on the impending regulations on social media, the former President said that there are pros and cons in the social media. "I don't have any issue with the social media," he said.
Former President Mahinda Rajapaksa also visited the Sacred Kelaniya Rajamaha Viharaya and participated in religious activities. The Former President also met Chief incumbent of the Kelaniya Rajamaha Viharaya Ven. Kollupitiye Mahinda Sangharakkitha Thera and received his blessings.
Speaking to the media on the occasion, the former President said that he is physically fit despite social media reports to the contrary.
(dailynews.lk)
Kusal suffers shoulder injury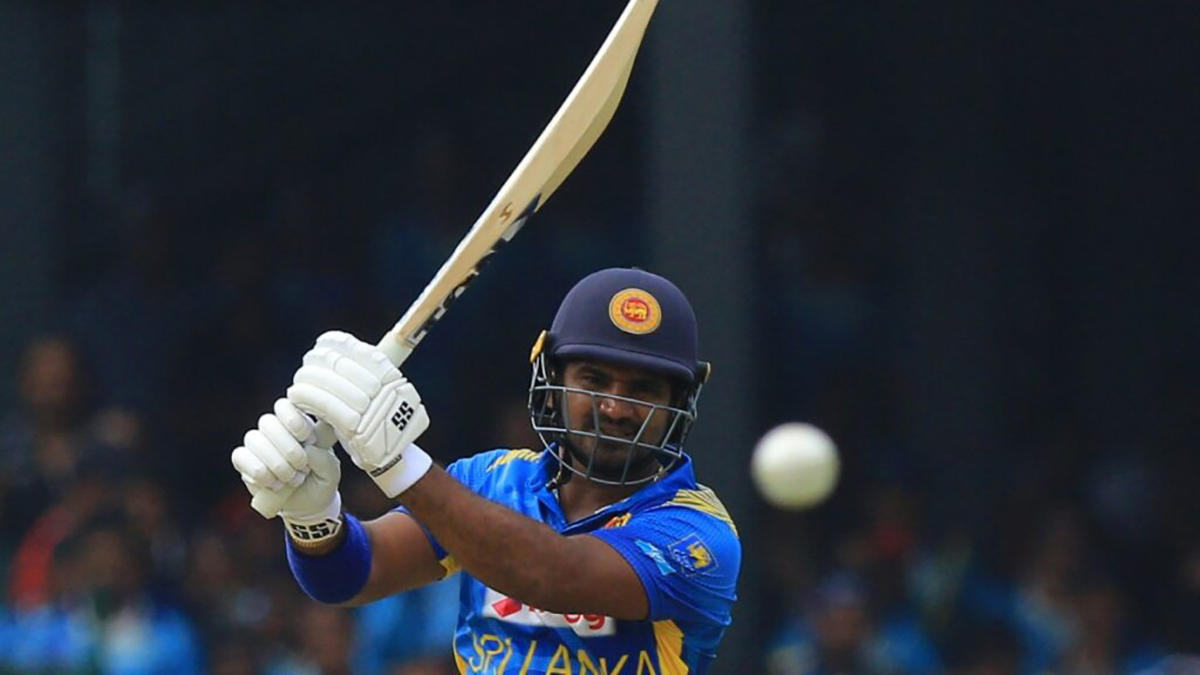 During the first warm-up match of the 2023 Cricket World Cup, Sri Lanka opener Kusal Janith Perera retired early due to a shoulder injury.
He scored 34 runs before leaving the field due to a shoulder injury that has resurfaced.
So far, the Sri Lankan team has scored 127 runs for two wickets.