Presidents unveils plans to develop Mannar as he joins Madhu Church Feast (Pics)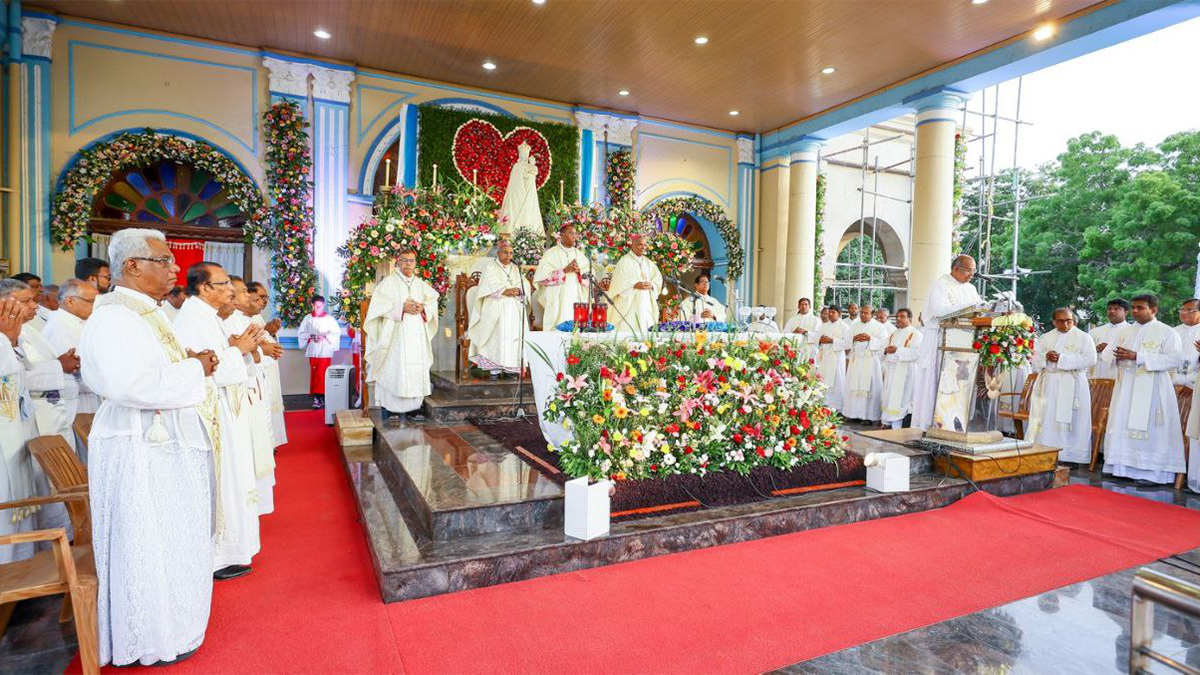 During his presence at the annual festival of the National Shrine of Our Lady of Madhu in Mannar today (15), President Ranil Wickremesinghe announced plans to transform Mannar into an energy hub. He also revealed that an inter-city express train service between Thalaimannar and Colombo will commence on September 15th aiming at enhancing connectivity and facilitate smoother travel between the two cities.
It is also noteworthy that President Ranil Wickremesinghe participated in the morning service of the feast this year.
Subsequent to the main ceremony, a revered statue of Lady Madhu was respectfully carried in procession throughout the church grounds to pay homage to the devoted attendees.
A significant number of devotees from various parts of the island gathered for the annual feast. The year 2024 marks the completion of 100 years since the enshrinement of the revered statue of Lady Madhu. The church management board has decided to hold services throughout the year to commemorate this occasion.
Rev. Dr. Brian Udaigwe, the The Vatican Apostolic Nuncio of Sri Lanka, who attended the main service, commended President Ranil Wickremesinghe's statement in Parliament regarding National Peace and Reconciliation. He mentioned that this statement has received the blessings of the Vatican and the Catholic Church.
Rev. Dr. Brian Udaigwe emphasized that religious leaders have a crucial role in maintaining peace and harmony in the country. He also stressed that whether a religious figure divides or unites the country is determined by their own actions.
President Ranil Wickremesinghe further commented:
It must be acknowledged that the annual feasts of the National Shrine of Lady Madhu are an integral part of our local culture. Therefore, considering this festival as a national event, the government bears the responsibility of safeguarding and supporting its continuation.
Furthermore, on this occasion, I extend the government's gratitude to all the clergy who dedicate themselves to organizing the annual Madhu feast.
Numerous devotees come here to seek solace through prayers to Lady Madhu. During last year's economic crisis, a substantial number of devotees gathered here to pray for Lady Madhu's assistance and protection. It can be said that Lady Madhu's blessings provided us with strength during that challenging time.
The Mannar region, where the National Shrine of Lady Madhu is located, possesses abundant renewable energy resources. With access to solar, wind, and green energies, the Mannar district can be developed into an energy hub.
We have also formulated plans to transform Punarin into an energy city. It is important to note that all these development initiatives are designed to preserve this sacred land and its forests. I have instructed officials to seek advice and guidance from the clergy here during these development efforts.
An inter-city express train service from Thalaimannar to Colombo is scheduled to commence on the 15th of September. This service is being launched in response to the request of MP Charles Nirmalanathan. Additionally, steps have been taken to establish a sugar factory in Vavuniya, as requested by MP Selvam Adekkalanathan. Cabinet approval has been obtained for this project. These measures aim to facilitate rapid development in these regions. Through these endeavors, we aspire to build a developed Sri Lanka by 2048. I count on your support in achieving this goal.
The event was attended by bishops led by Bishop of Mannar Dr. Emmanuel Fernando, clergy including President of the Christian Development Foundation of Sri Lanka Dr. Chandru Fernando, Minister of Cultural Affairs Vidura Wickramanayake, Minister Naleen Fernando, State Minister Arundika Fernando, Kader Mastan, Member of Parliament Kavinda Jayawardene, Selvam Adekkalanathan, Charles Nirmalanathan, President's Senior Adviser on National Security and President's Chief of Staff Sagala Ratnayake, and a large number of devotees.
(President's Media Division)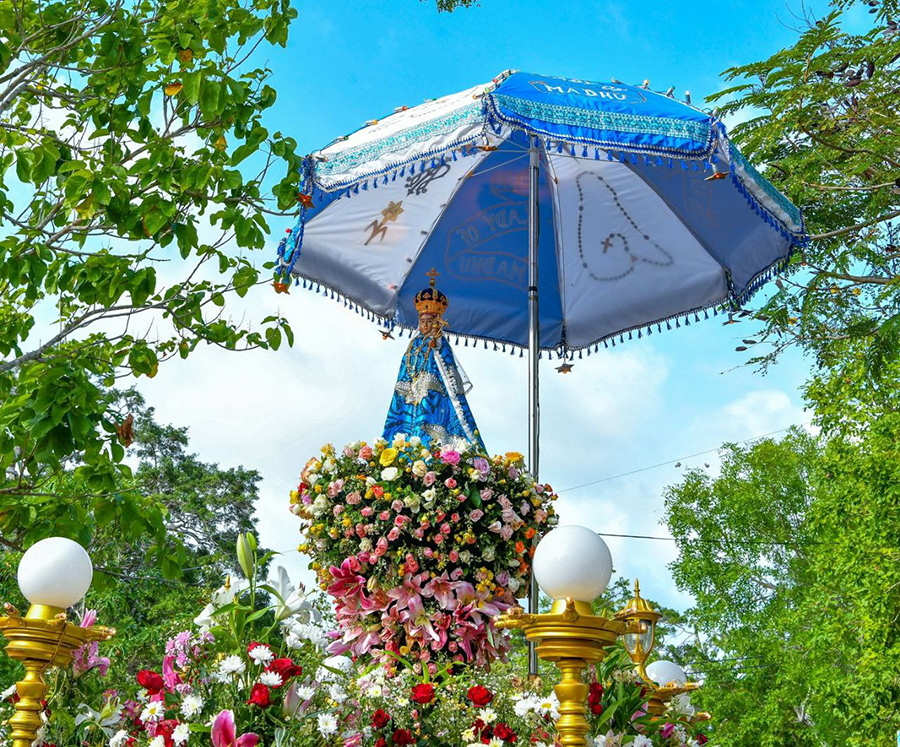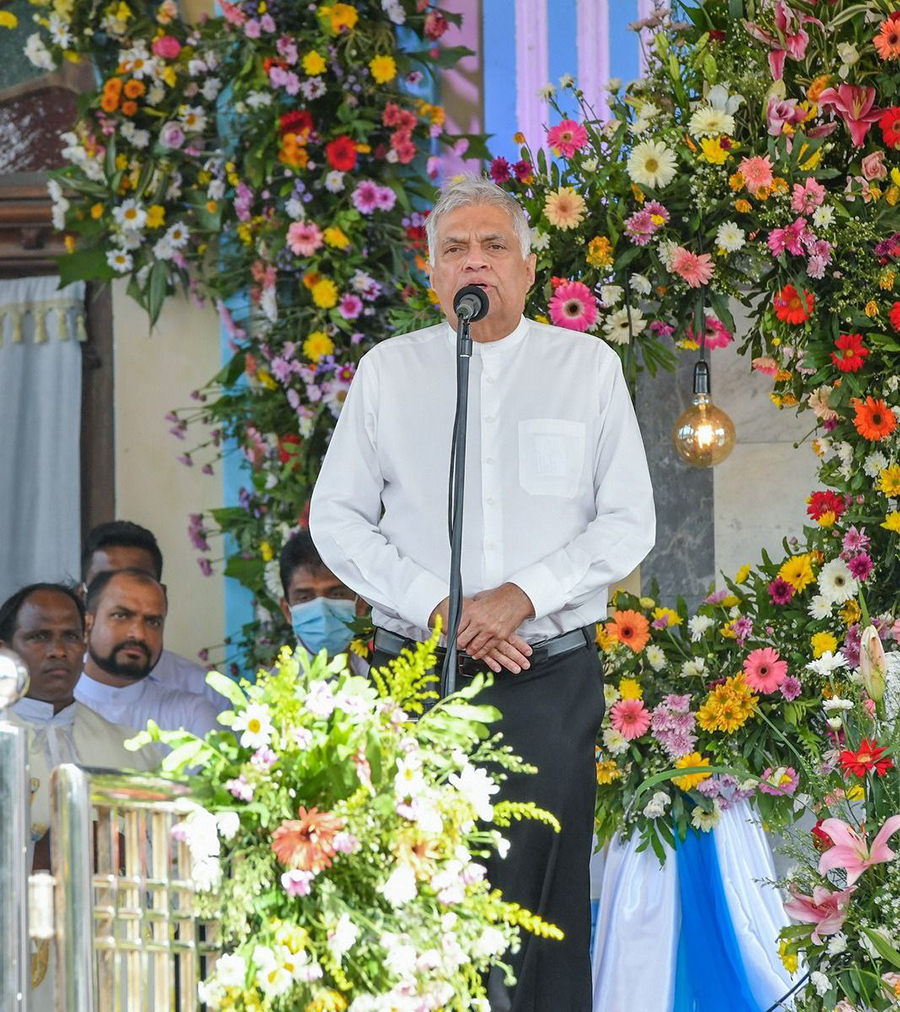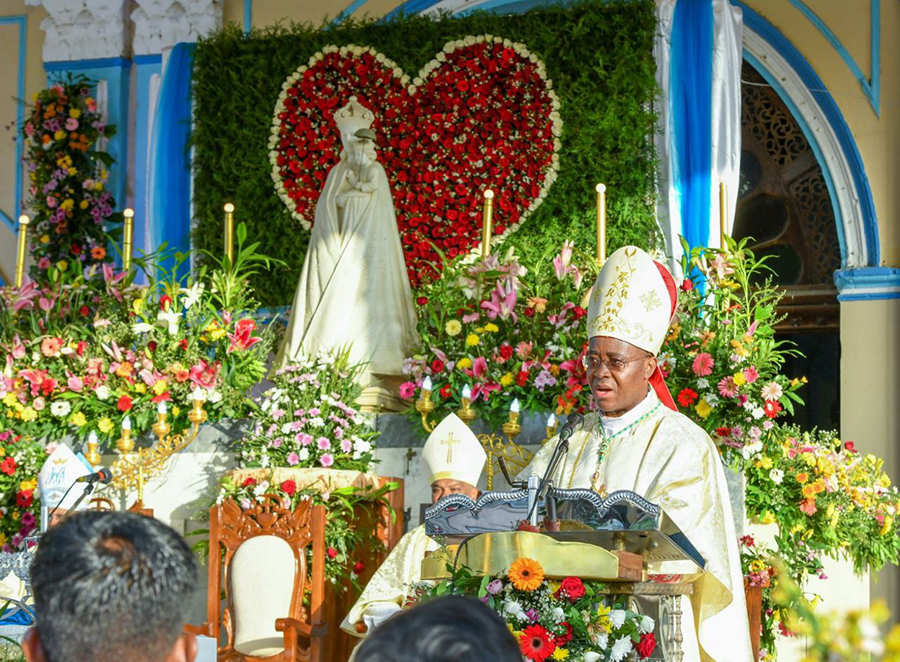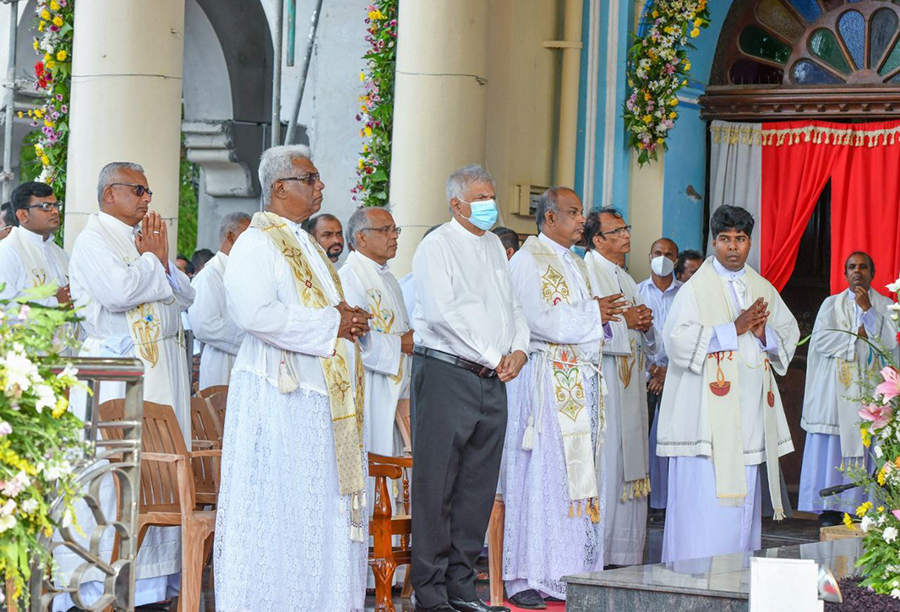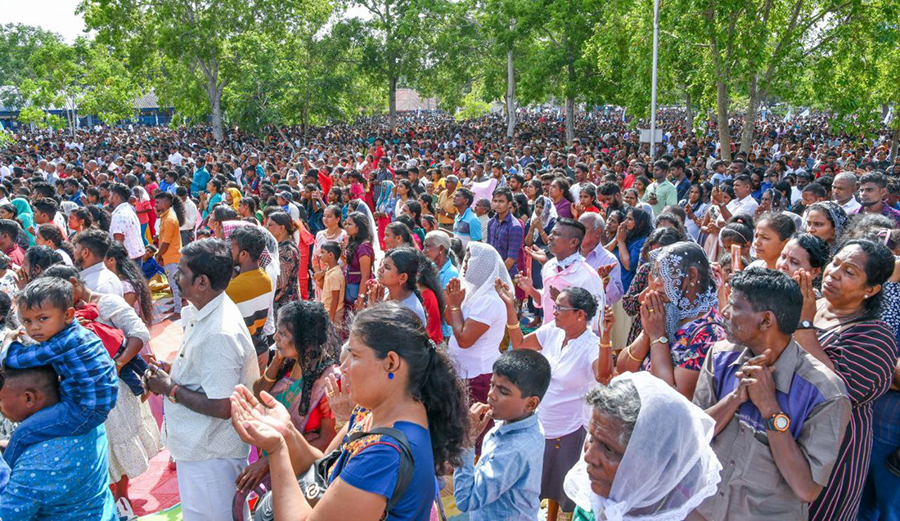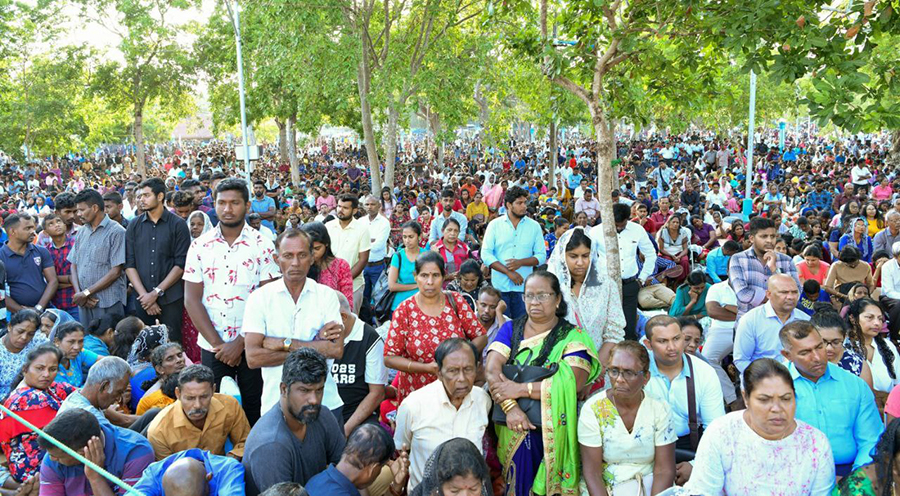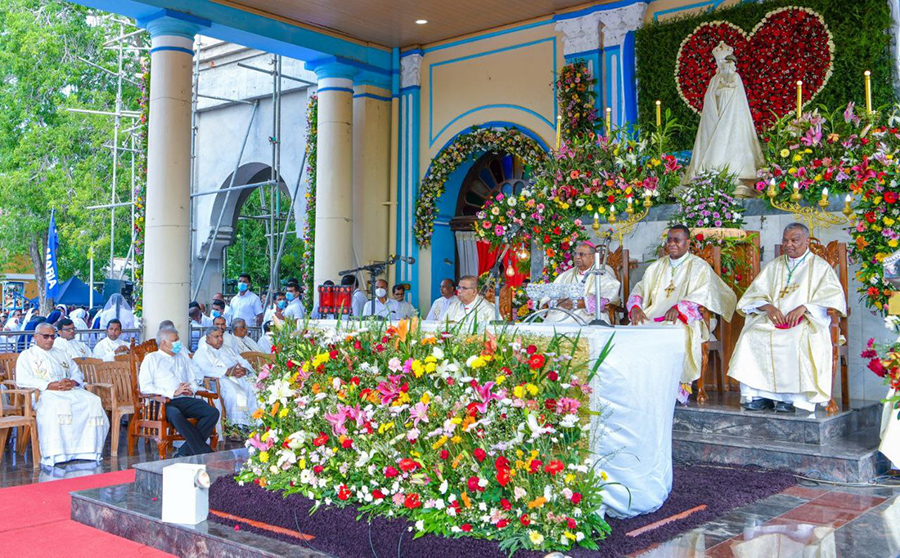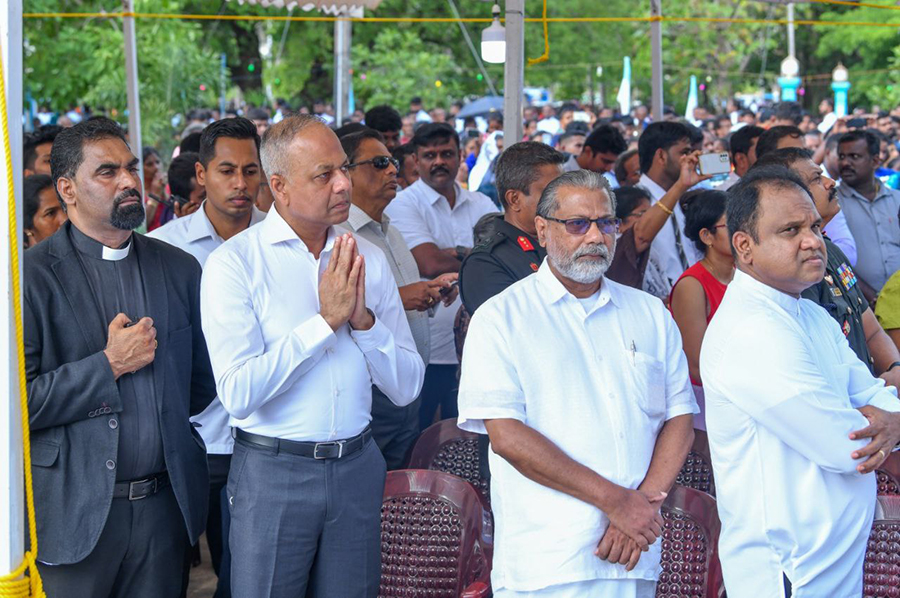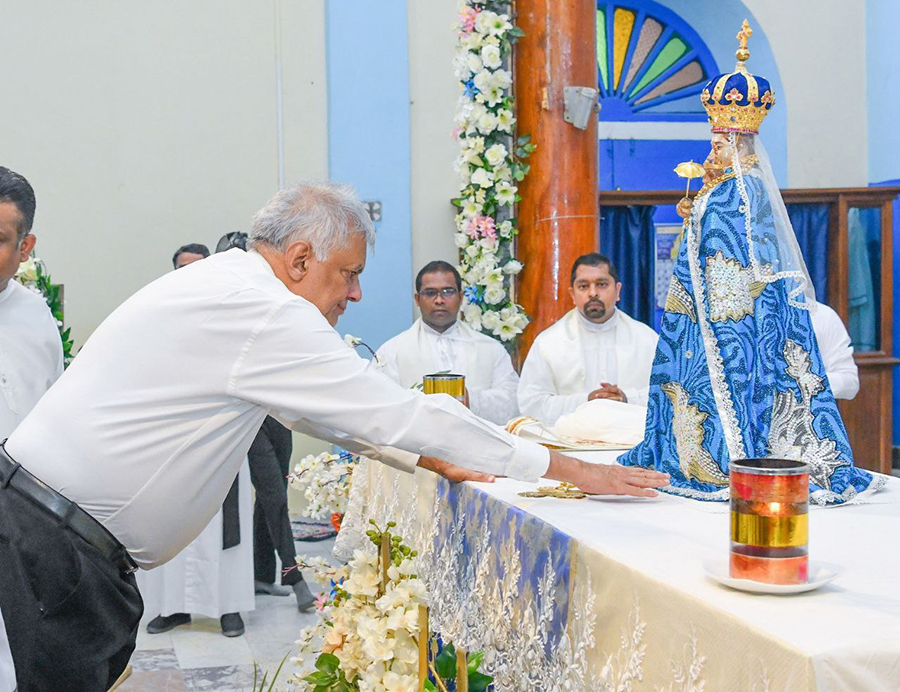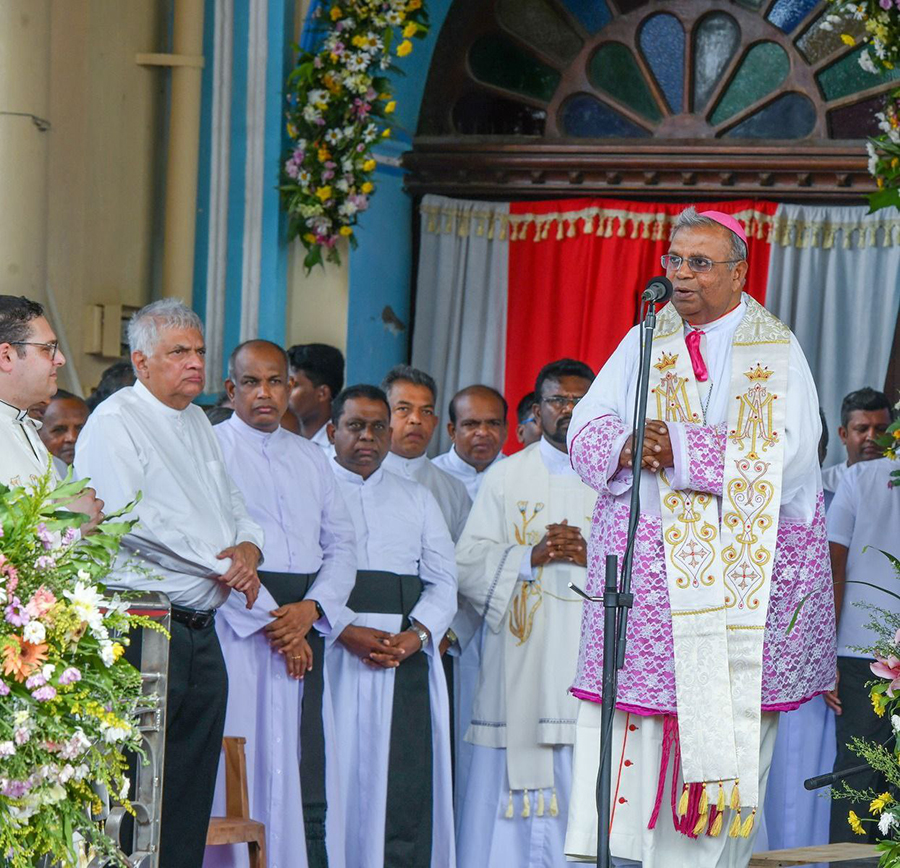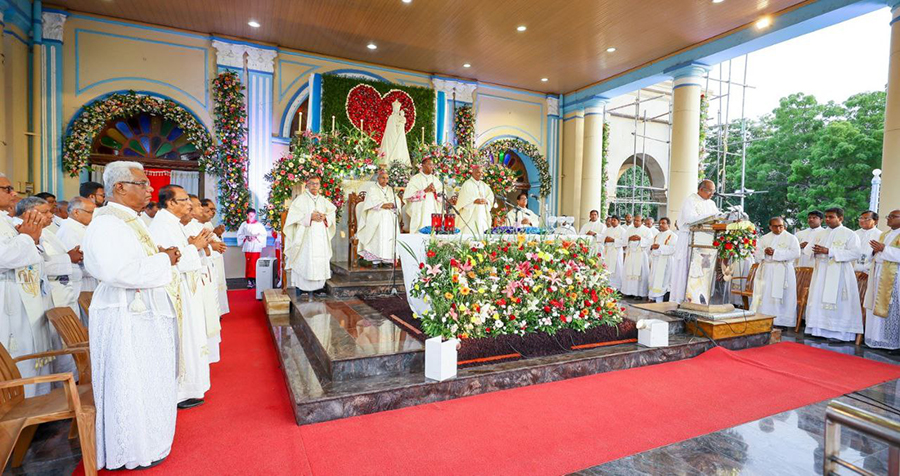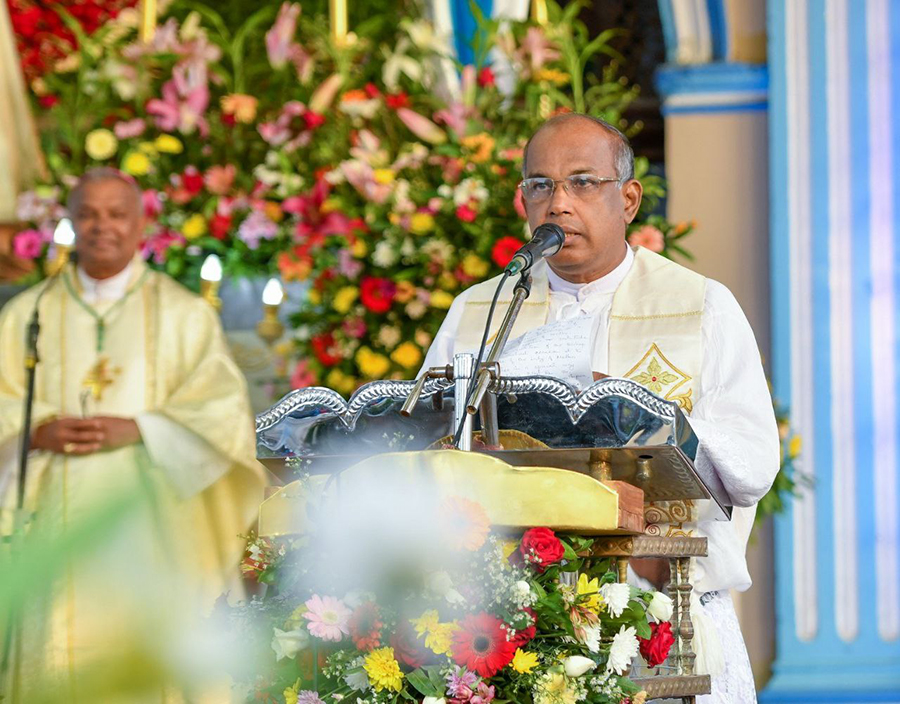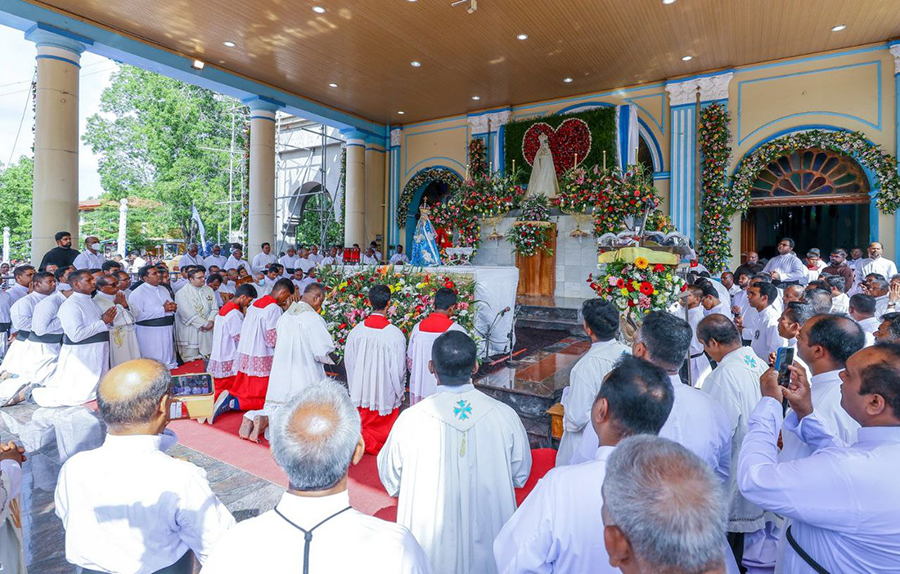 Cuba – SL Presidents meet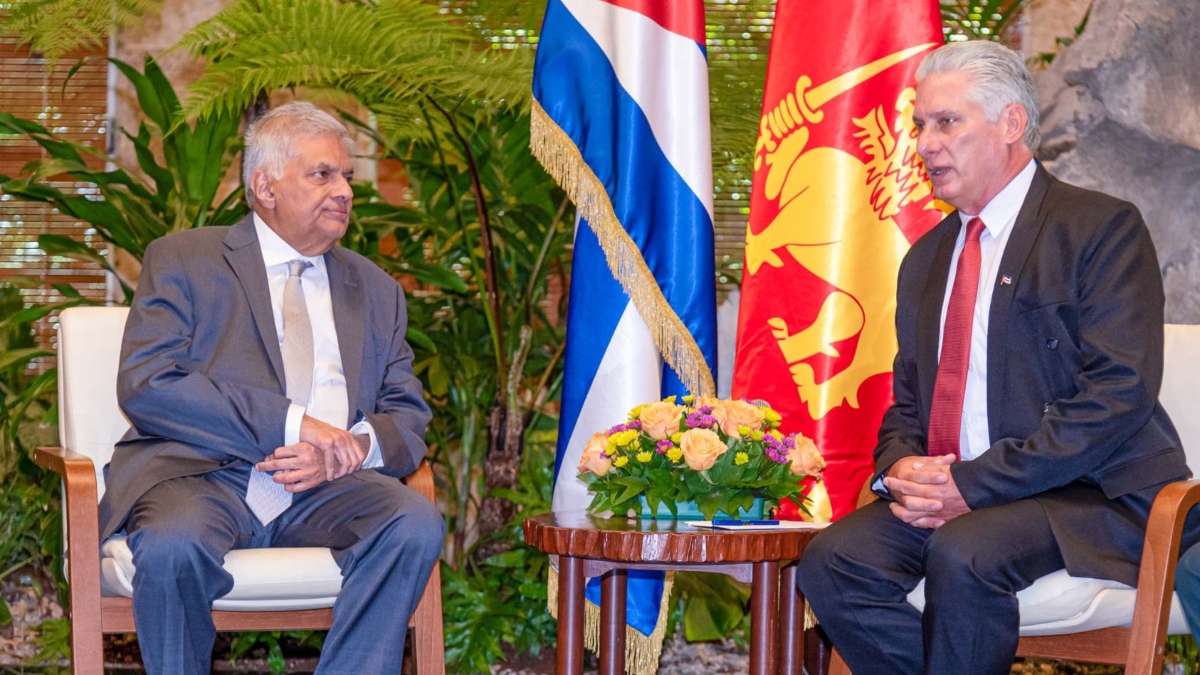 President Ranil Wickremesinghe, embarked on an official visit to Cuba ahead of his participation in the G77 plus China Summit in Havana on September 15-16, hosted by Cuba as the current Chair of the G77 plus China.
During his visit, President Wickremesinghe engaged in bilateral discussions with Cuban President Miguel Díaz-Canel Bermudez, reinforcing the bonds of friendship and dialogue between the two nations.
President Wickremesinghe's arrival in Cuba was marked by a warm welcome, as he received a Guard of Honour at the Palace of Revolution. President Díaz-Canel Bermudez expressed Cuba's appreciation for the visit, emphasizing its significance during these challenging times globally. He praised Sri Lanka's commitment to friendship with Cuba and to the vital role played by the G77 and China in representing the global South.
In their discussions, President Wickremesinghe recalled the history of bilateral cooperation between Sri Lanka and Cuba, particularly in multilateral forums. Both nations have supported each other on issues like lifting sanctions against Cuba and human rights matters. They identified areas of future cooperation, including public health, agriculture and sports.
President Díaz-Canel accepted President Wickremesinghe's invitation to visit Sri Lanka in 2024, underscoring Cuba's continued support for Sri Lanka. He also highlighted Cuba's role in addressing North-South gaps in Science, Technology and Innovation, expressing willingness to share expertise, particularly in vaccine development.
The two leaders emphasized the importance of bolstering the relationship between their countries, focusing on collaboration in medicine, healthcare, sports training and coconut cultivation. President Wickremesinghe expressed Sri Lanka's commitment to supporting Cuba in international forums, while President Díaz-Canel assured support for Sri Lanka regarding human rights resolutions.
This meeting represents a significant step forward in strengthening diplomatic ties between Sri Lanka and Cuba, with far-reaching implications for both nations and the broader global community. President Wickremesinghe was accompanied by key officials, including Secretary Foreign Affairs Ms. Aruni Wijewardane, the Ambassador of Sri Lanka to Cuba Mr. Lakshitha Ratnayake, the Director General of the United Nations and Multilateral Affairs Division of the Ministry of Foreign Affairs, Ms. Rekha Gunasekera and Private Secretary to the President Ms. Sandra Perera.
(President's Media Division)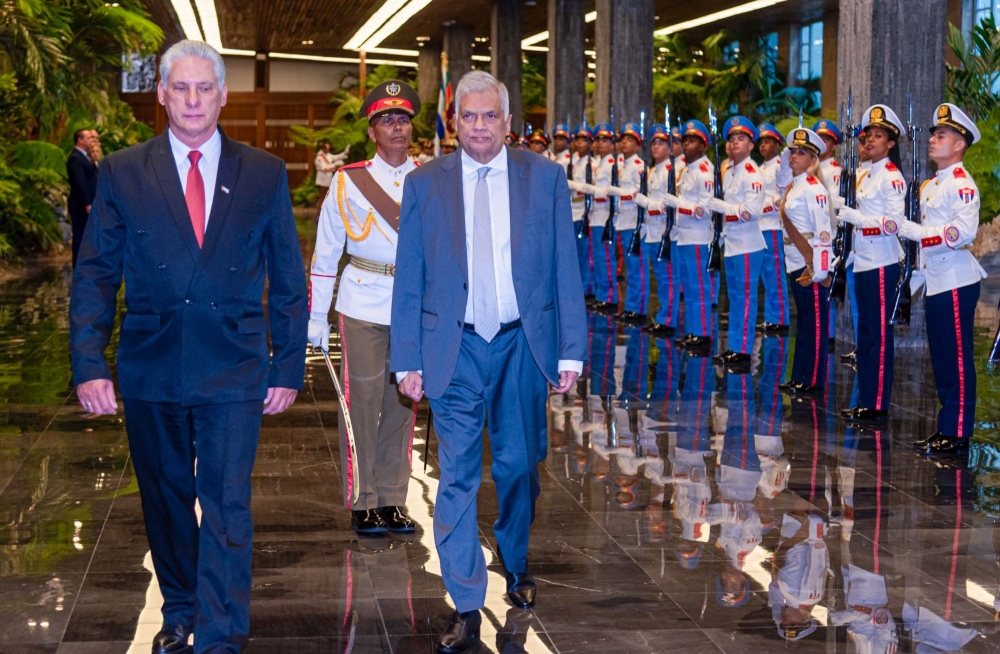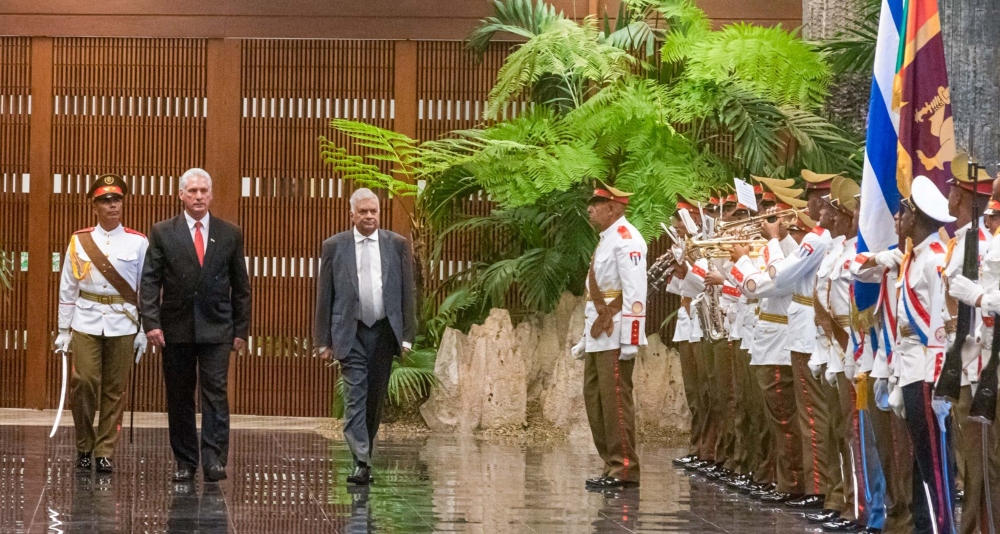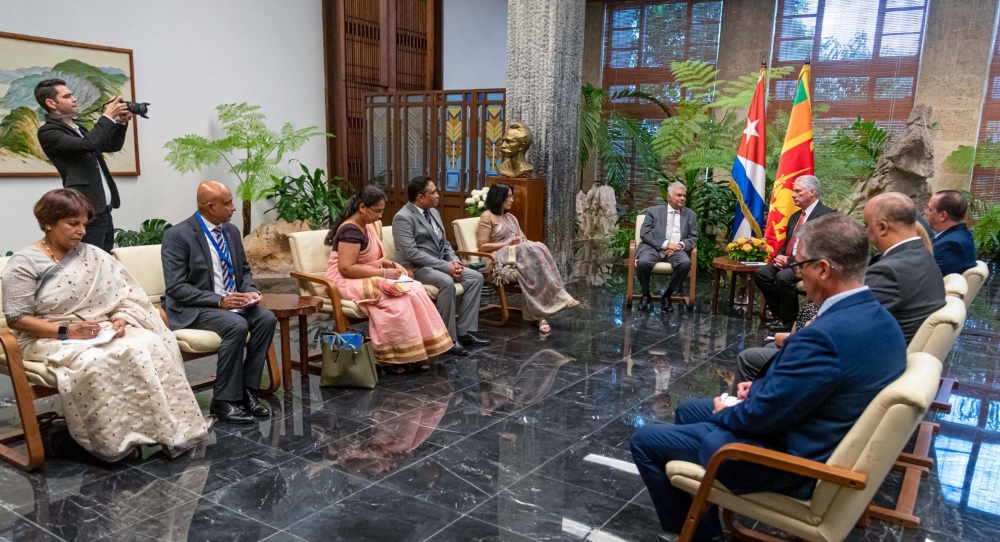 Top performers at A/L exam, lauded  (Pics)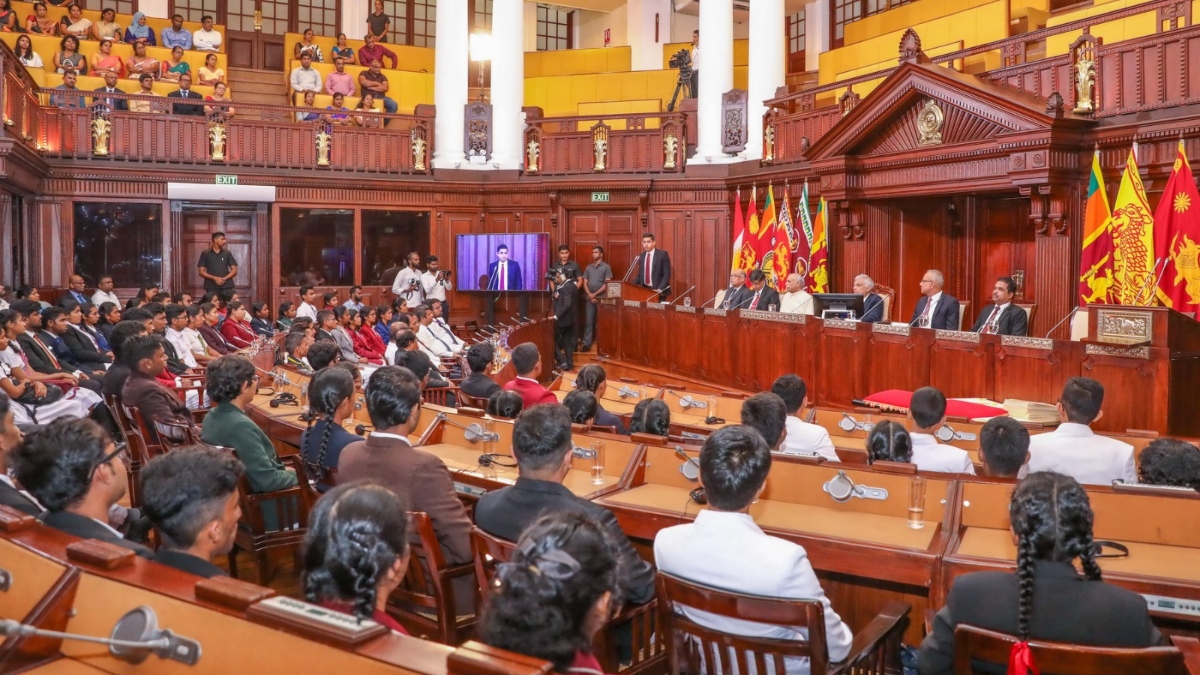 Students who excelled in each stream at the GCE (A/L) examination in 2021 & 2022 Academic years were presented certificates & cash rewards by President Ranil Wickremesinghe at the Presidential Secretariat today (12).
A total of 90 students including the top 10 students from the 6 streams in the 2022 Academic year & the top 5 students from the 6 streams in the 2021 Academic year were rewarded at this event.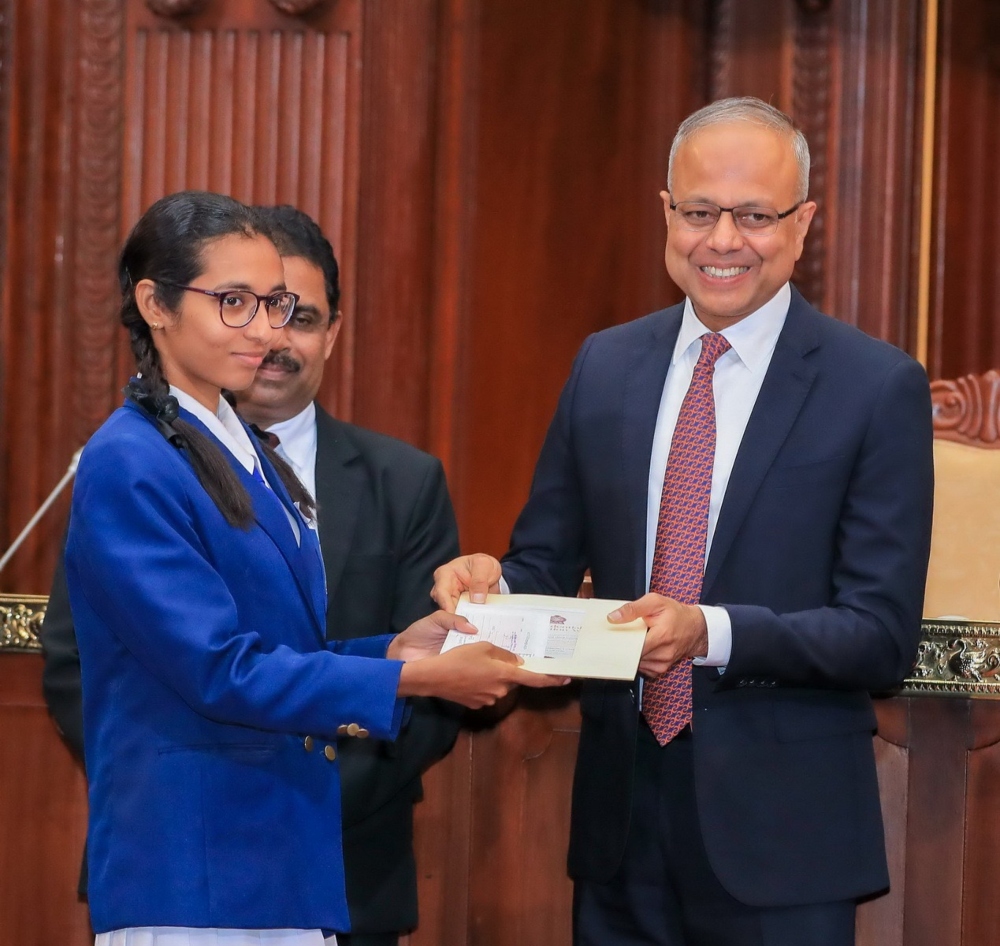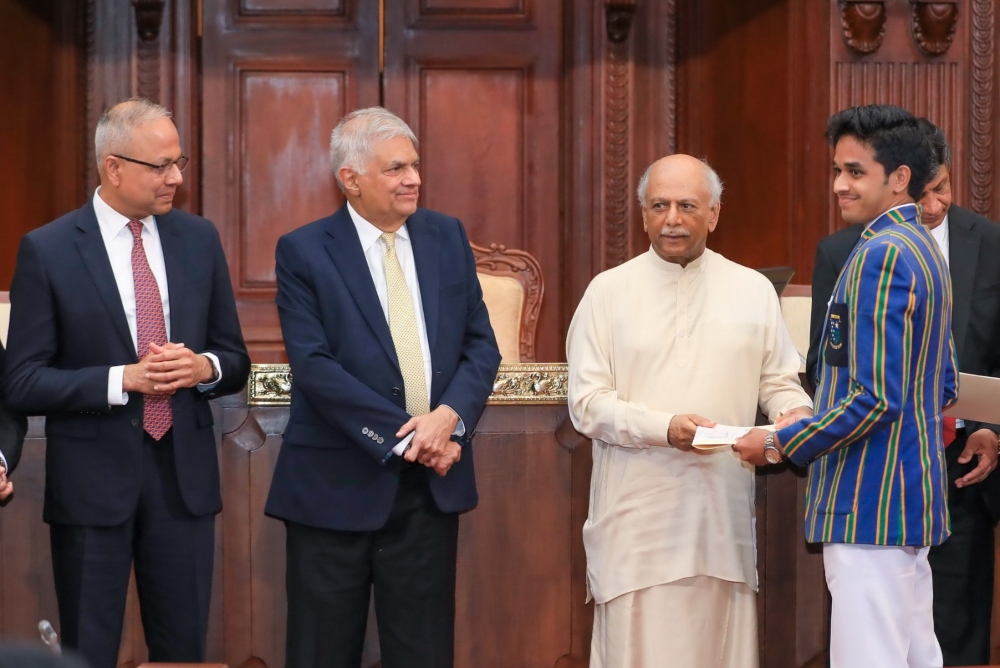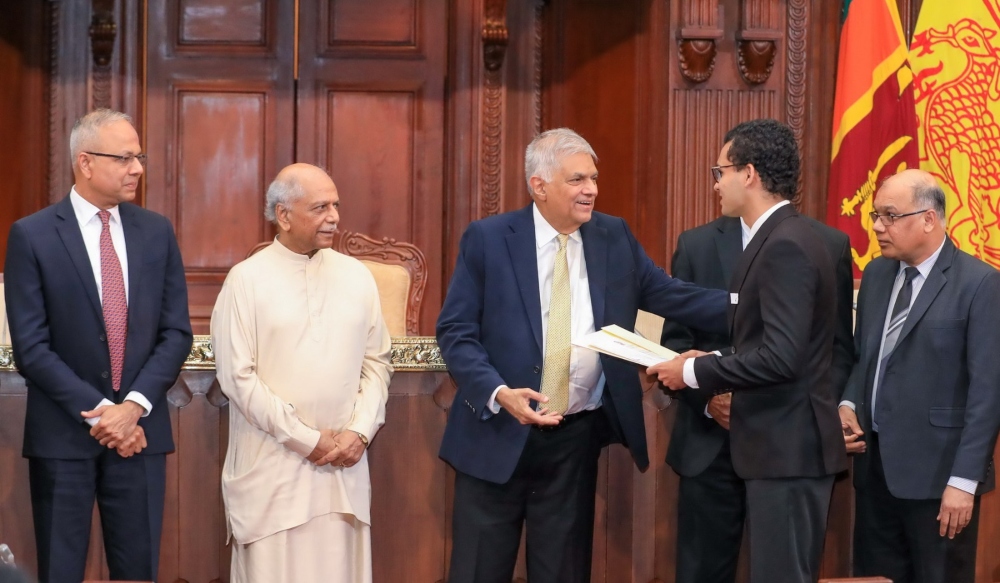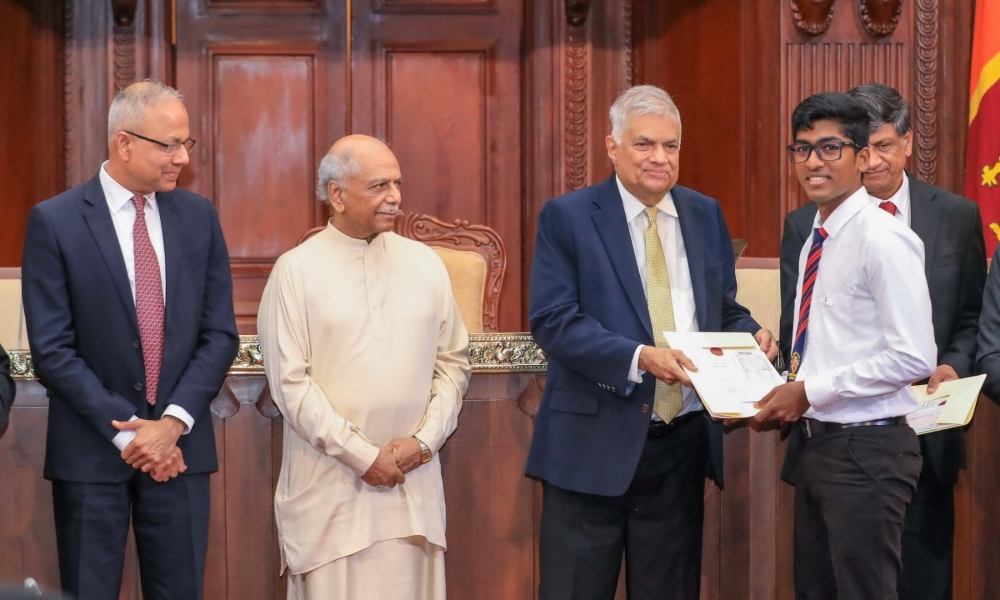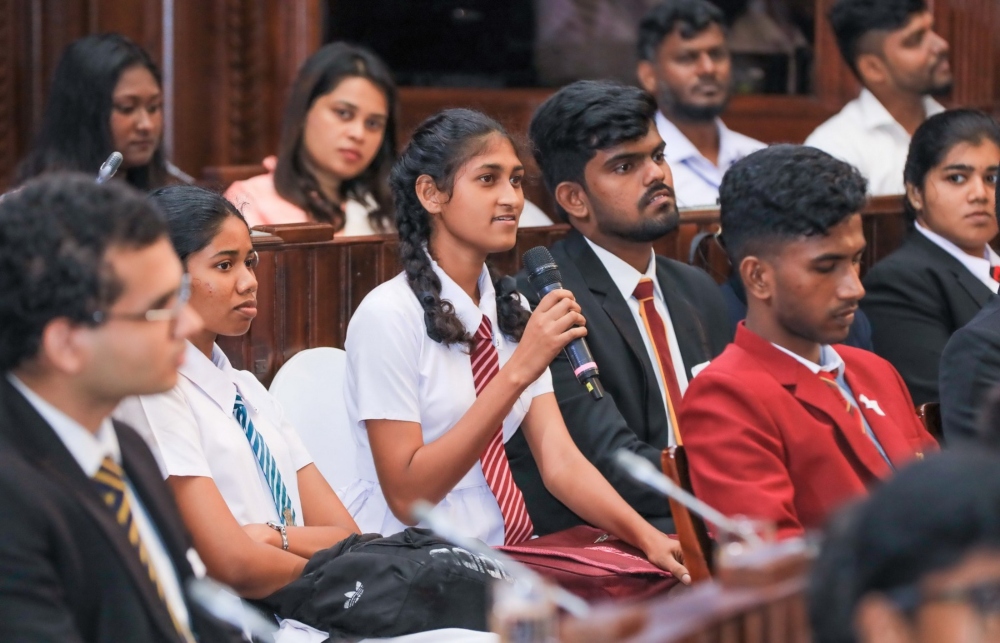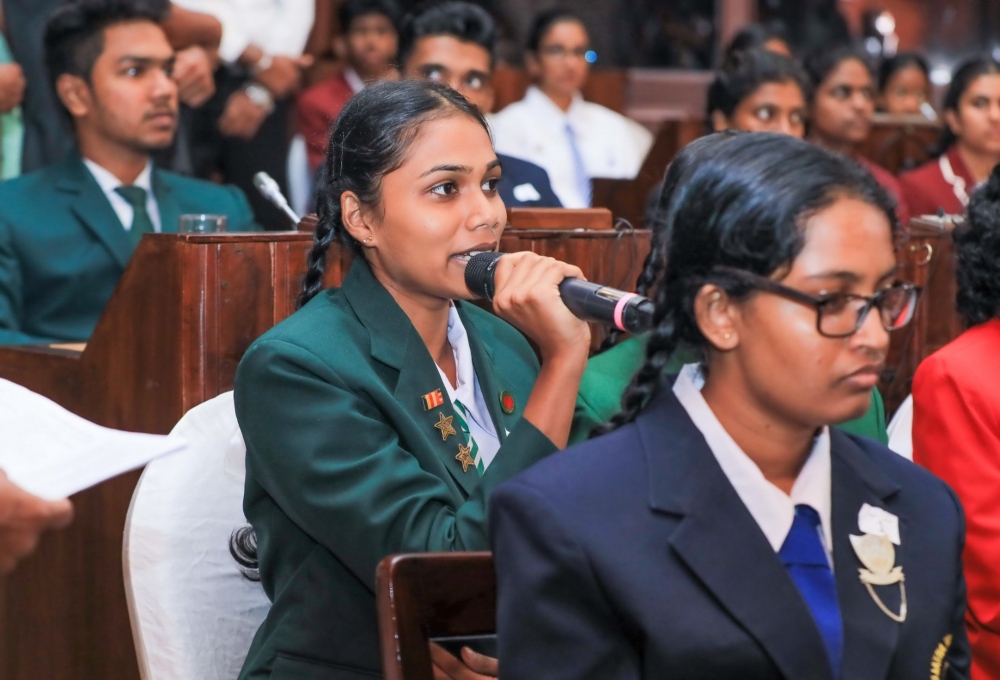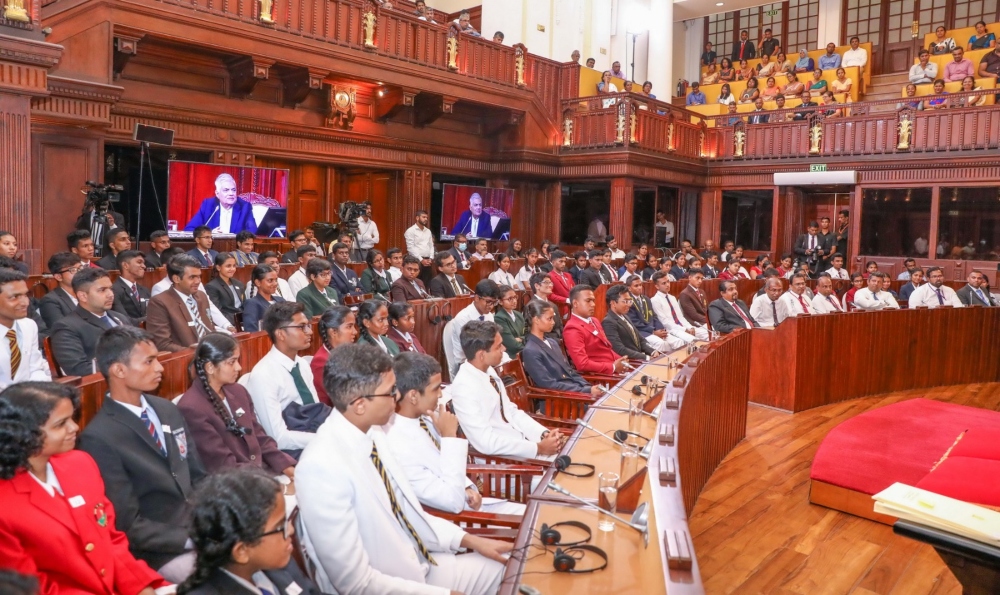 Applied Police Studies degree course kicks off (Pics)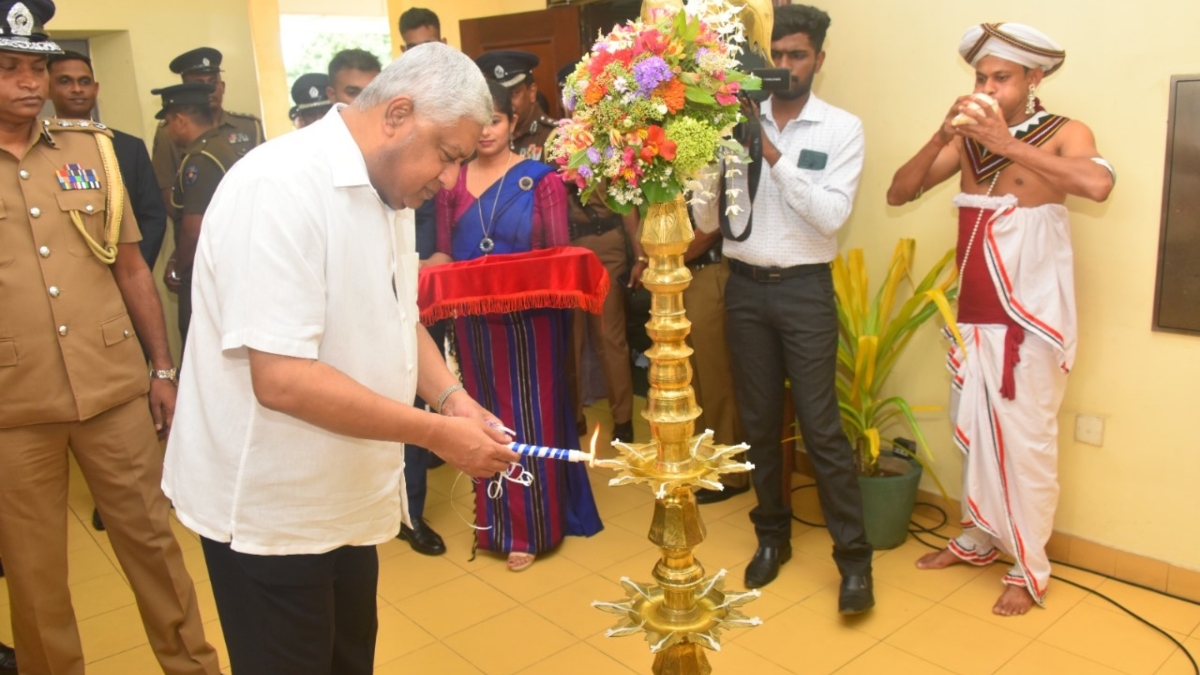 The opening ceremony of the "BA in Applied Police Studies" degree course, jointly introduced by the National Police Training Institute and the University of Sri Jayawardenepura was held on Sep. 04, under the auspices of the Minister of Public Security – Tiran Alles.
The course aims to improve the professional knowledge and skills of police officers.

Secretary of the Ministry – Mr. Viyani Gunathilaka, Chairman of the University Grants Commission – Senior Professor Sampath Amaratunga, Vice Chancellor of the Sri Jayawardenepura University and many senior police officers also attended the event held at the Auditorium of the Criminal Records Division.
The registration of the maiden batch of police officers participating in this degree course also took place at the event.