Ranil – Modi meet in New Delhi(Pics)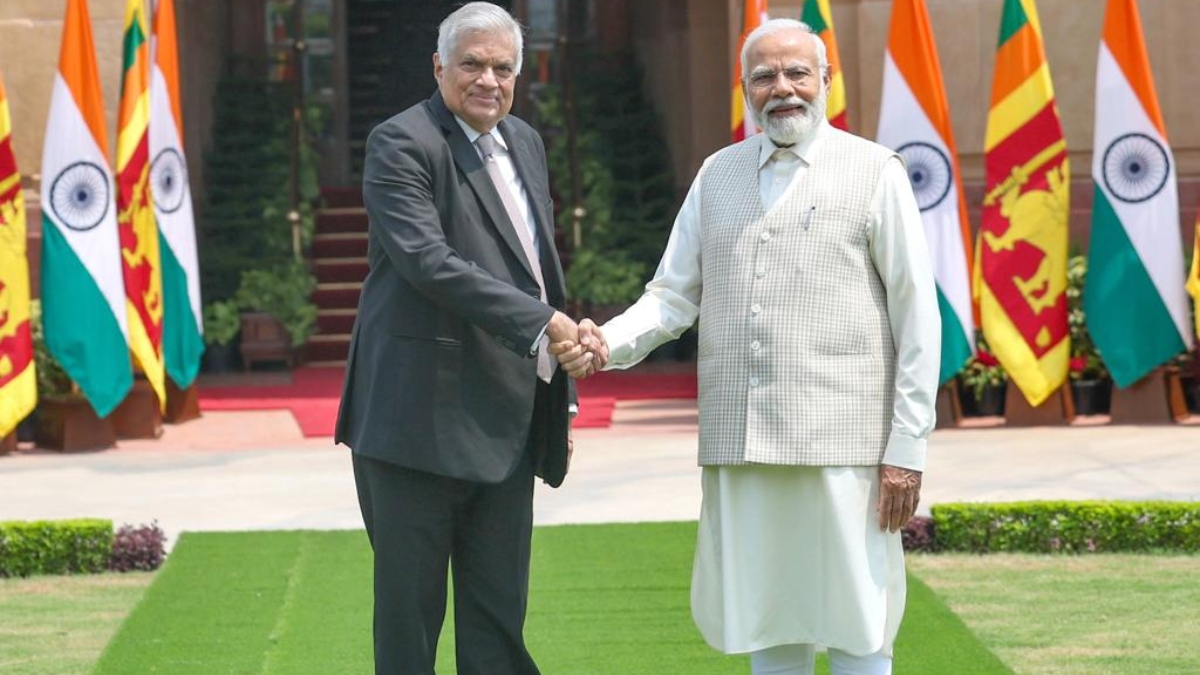 Sri Lankan President Ranil Wickremesinghe, who is currently on an official visit to India, had met with Indian Prime Minister Narendra Modi at Hyderabad House in Delhi a short while ago.
Sri Lankan President Ranil Wickremesinghe, who is currently on an official visit to India, had met with Indian Prime Minister Narendra Modi at Hyderabad House in Delhi a short while ago.
President Ranil Wickremesinghe praised the impressive economic, infrastructure, & technological advancements made under PM Narendra Modi's leadership and emphasized that India's growth would have positive impacts on both the neighbouring countries and the Indian Ocean region.
President Wickremesinghe expressed his sincere gratitude to Indian PM Narendra Modi and the government and people of India for their unwavering support and solidarity during Sri Lanka's most difficult times in recent history.
The Sri Lankan President has reaffirmed his dedication to achieving economic revival, sustainable development & justice for all in Sri Lanka and engaged in discussions about a comprehensive plan for reconciliation and power-sharing, extending an invitation to all party leaders to reach a consensus. PM Modi expressed his support and goodwill for these initiatives.
After the delegation-level talks with Indian Prime Minister, President Wickremesinghe asserted that Sri Lanka is steadfastly pursuing economic reforms, which are already showing positive results in stabilizing the country. The measures taken have led to a resurgence of confidence both within the nation and from external observers in the progress of Sri Lanka, the PMD notes.
While highlighting the mutual agreement between India and Sri Lanka on a joint vision for their economic partnership, focusing on improved connectivity, President Wickremesinghe also acknowledged the deep historical and cultural connections between the two nations, emphasizing that this presents an ideal opportunity for further enhancing connectivity in the future.
The PMD further notes :
President Wickremesinghe also emphasized the significance of modern-day connectivity in achieving the economic partnership's vision & highlighted the recent resumption of Chennai-Jaffna air services as a vital step towards improving Indo-Lanka air connectivity. Both countries reached an agreement to enhance aviation & ferry services, aiming to foster economic growth & enhanced connectivity to bolster cooperation in tourism and cultural relations.
President Wickremesinghe & PM Modi discussed developing Trincomalee into an energy hub with India's support, aligning with Sri Lanka's goal to make it a centre for industry and economic activities. Constructing a multi-product petroleum pipeline from southern India to Sri Lanka to ensure an affordable & reliable supply of energy resources for Sri Lanka was also discussed showcasing the commitment to bolstering energy cooperation & regional development.
President Wickremesinghe's visit to India aims to strengthen trust & lay the foundation for the future of Indo-Lanka relations with potential in collaborating with India on green & renewable energy projects. The MoU for Cooperation in Renewable Energy is particularly significant as it will create a high-capacity power grid interconnection between Sri Lanka and India, facilitating seamless two-way electricity trade & promoting energy collaboration to enhance economic cooperation & foster sustainable development in the region.
President Wickremesinghe expressed that his visit to India offers a valuable chance to assess & enhance the bilateral relations between India and Sri Lanka. He emphasized the significance of leveraging the strong geographical and civilizational ties between the two nations to build trust and confidence, aiming for mutual prosperity in the contemporary world.
President Wickremesinghe highlighted the crucial role of cooperation in the education sector in the bilateral relationship between India and Sri Lanka & emphasized the significance of establishing new higher education institutes with India's assistance to enhance the knowledge and skills of the youth, enabling their active participation in the nation's development endeavours.
President Ranil Wickremesinghe said that ferry services between Talaimannar-Rameswaram & Nagapattinam-Kankesanthurai will add more impetus to sea travel between India & SL. Examining other forms of connectivity between SL & India could become a further catalyst to boost economic growth.
Earlier this morning, India's National Security Advisor, Ajit Doval had called on President Wickremesinghe in New Delhi.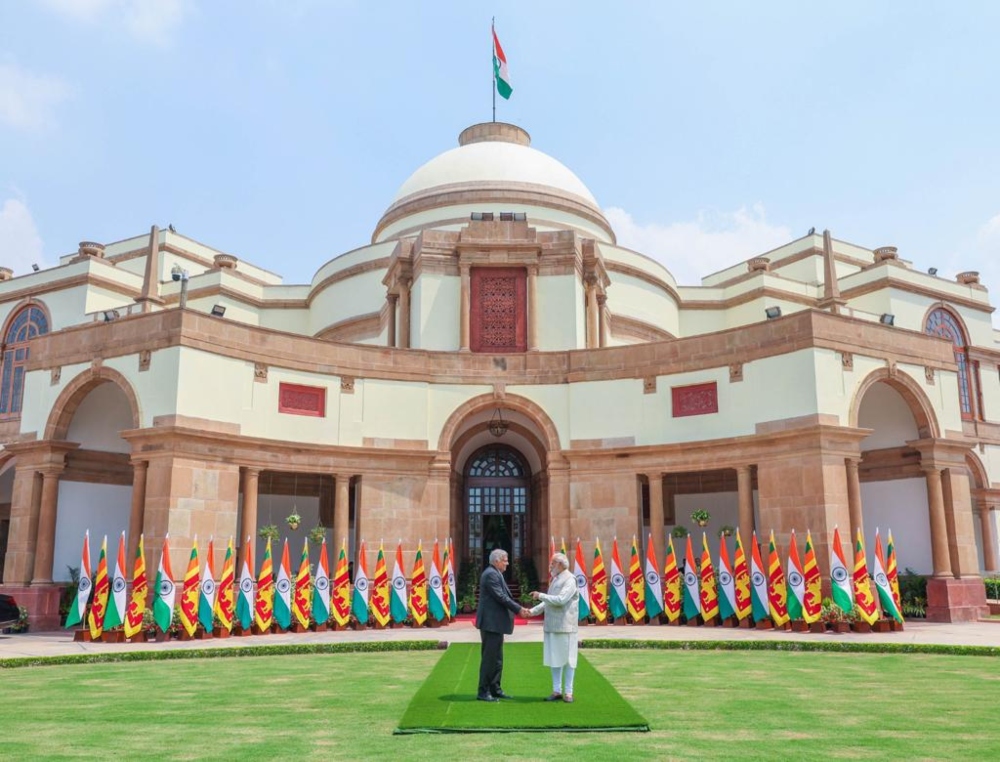 Number of rabies deaths on the rise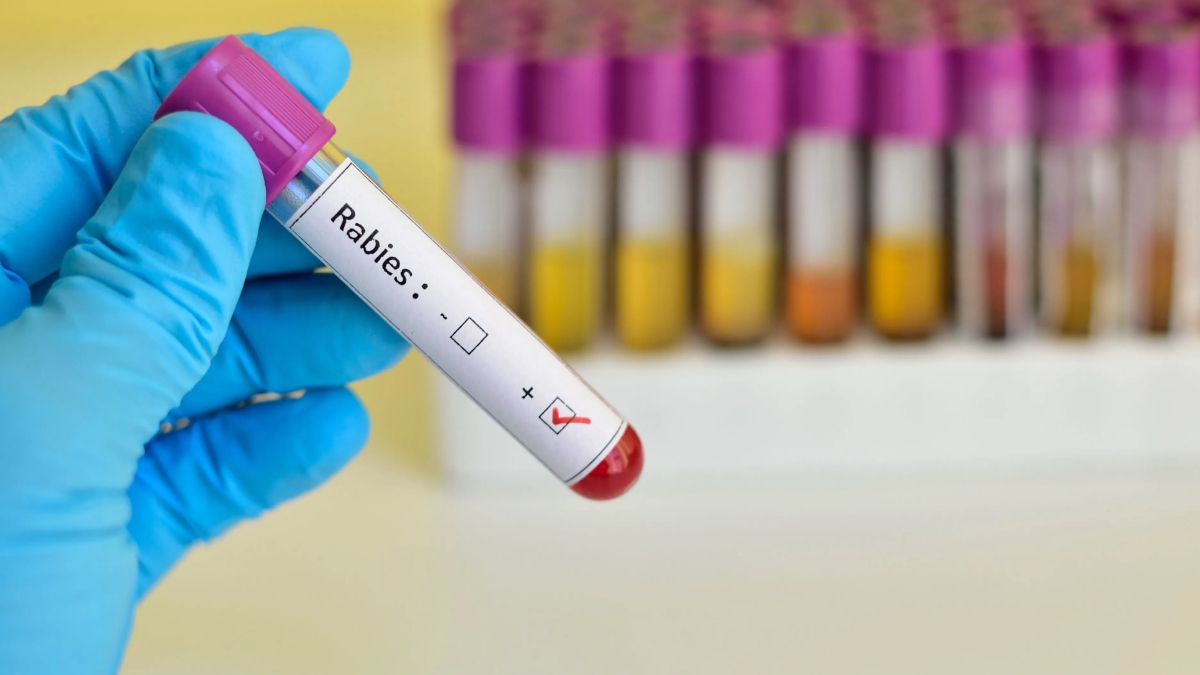 The Ministry of Health said that the number of people who have died from rabies has increased in the last few years.
Dr. Heshan Guruge, medical officer of the Anti-Rabies Division, said that the lack of knowledge about rabies as well as the bites of animals other than dogs have led to the increase in these deaths.
Dr. Guruge expressed these views while attending a discussion held yesterday (20) at the Health Promotion Bureau in conjunction with the World Rabies Day on September 28.
"When studying the human deaths that happened in the last few years due to rabies, we can see that a number of animals other than dogs have bit them. In some cases, it is not even possible to know who the animal is. Several people who had passed out after being drunk had been bitten by some animal. After a few days, the symptoms of rabies develop. Several such incidents were reported in the last two or three years. Proper first aid should be given in case of any animal bite. Wash the wound with soap and water. If you have alcohol at home, an iodine solution like betadine, surgical spirit, or an antiseptic liquid like hydrogen peroxide, you can use it. Then go to a hospital. If we do this, we can eliminate rabies from Sri Lanka," he said.
Don't get closer to new pets for two weeks

Meanwhile, Dr. Athula Liyanapathirana, community specialist of the Epidemiology Unit, said that 12 people have died due to rabies in 2023 so far.
He said that there is a risk of contracting rabies from the bites of all mammals.
The Anti-rabies Unit said that 25 to 30 people die from rabies every year.
The Epidemiology Unit requested the people not to get closer to pets such as dogs and cats for 14 days after bringing them home.
Arrangements should be made to vaccine the dogs against rabies before a period of four weeks has passed.
When bitten by a dog, the area should be washed and cleaned with soap for ten minutes, and after that it is important to seek medical treatment immediately.
Danushka Gunathilaka's trial concludes: verdict on 28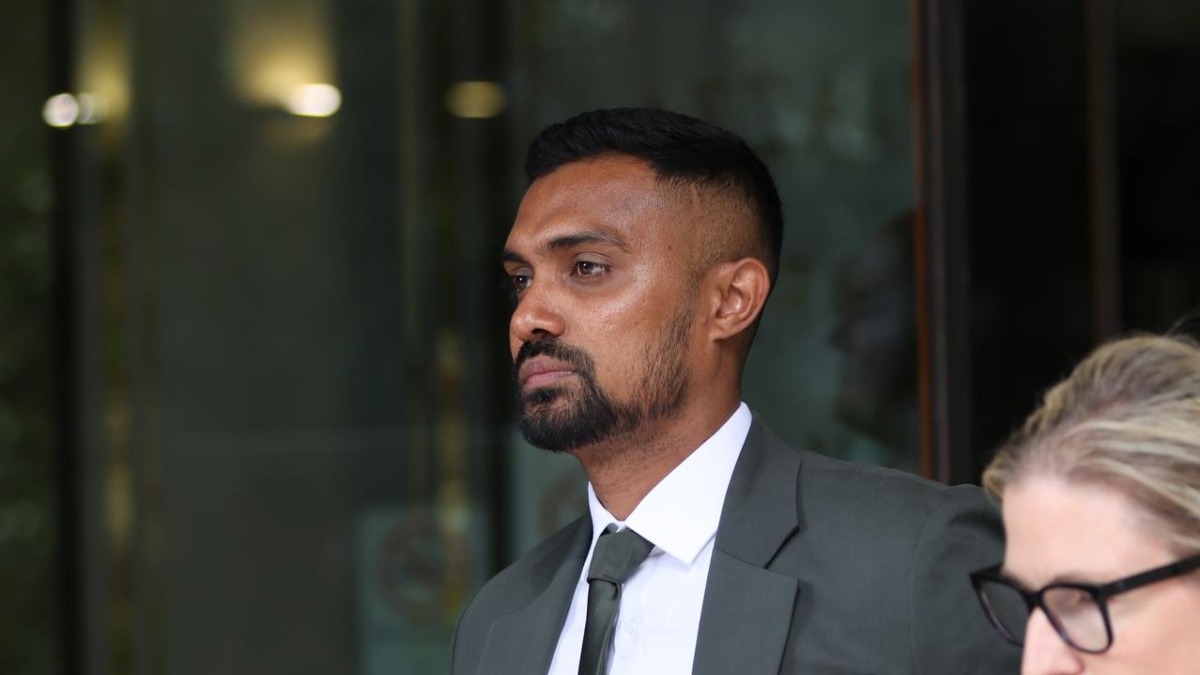 The trial against Sri Lankan cricketer Danushka Gunathilaka has been concluded.
The final hearing was held before Judge Sarah Huggett at the Downing Center District Court in Sydney, Australia today.
Accordingly, the Judge has informed that the verdict of the trial will be delivered next Thursday (28).
Nishantha Muthuhettigama re-remanded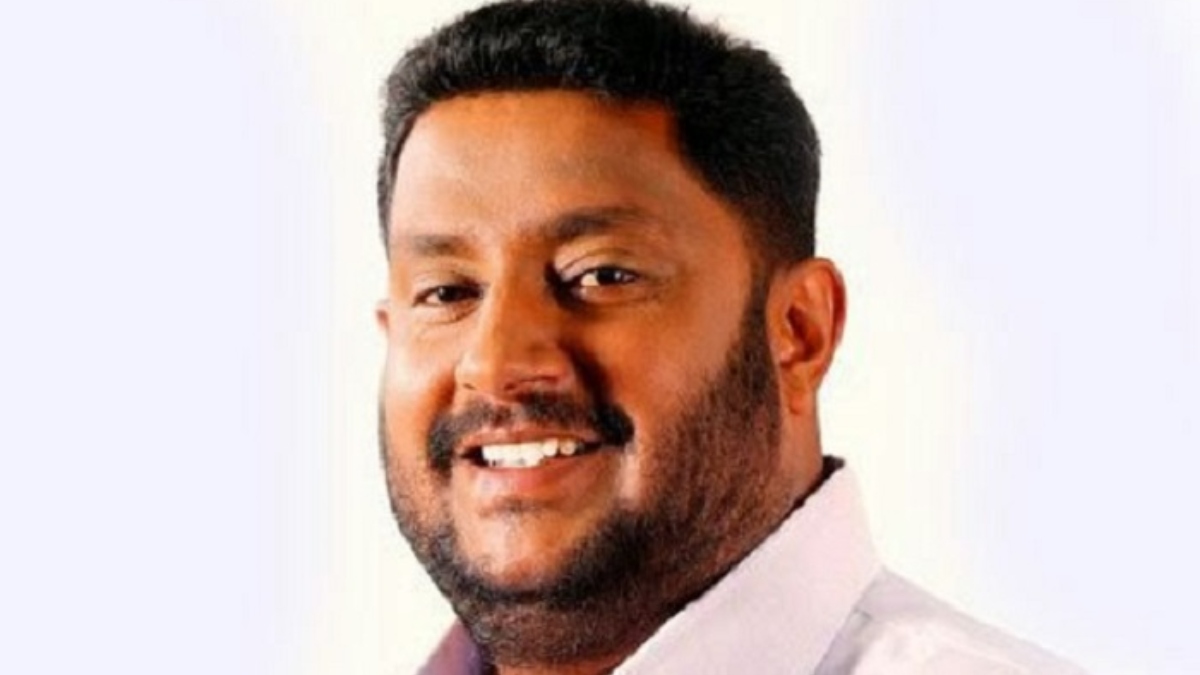 Former MP Nishantha Muthuhettigama has been ordered to be further remanded until September 27 by the Galle Magistrate's Court.
He has been accused of illegally assembling a jeep.