Serena has got engaged to the Alexis Ohanian, the co-founder of Reddit.
The tennis star made the announcement in the form of a poem which said he took her to Rome, where they first met to propose to her - and she said yes.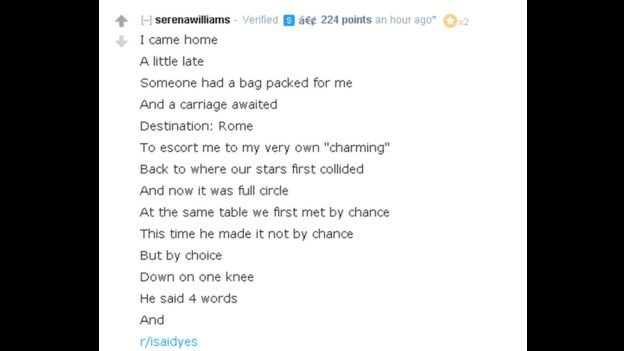 Mr Ohanian and Ms Williams had kept their relationship quiet on social media and in the world of celebrity gossip, but rumours began to circulate last year that they might be romantically linked.
Reddit is a social media community where users group around topics, news articles and discussion points, rather than around people they know in offline life.
Mr Ohanian founded it in 2005 alongside a college friend, Steve Huffman.