3 charges against Danushka withdrawn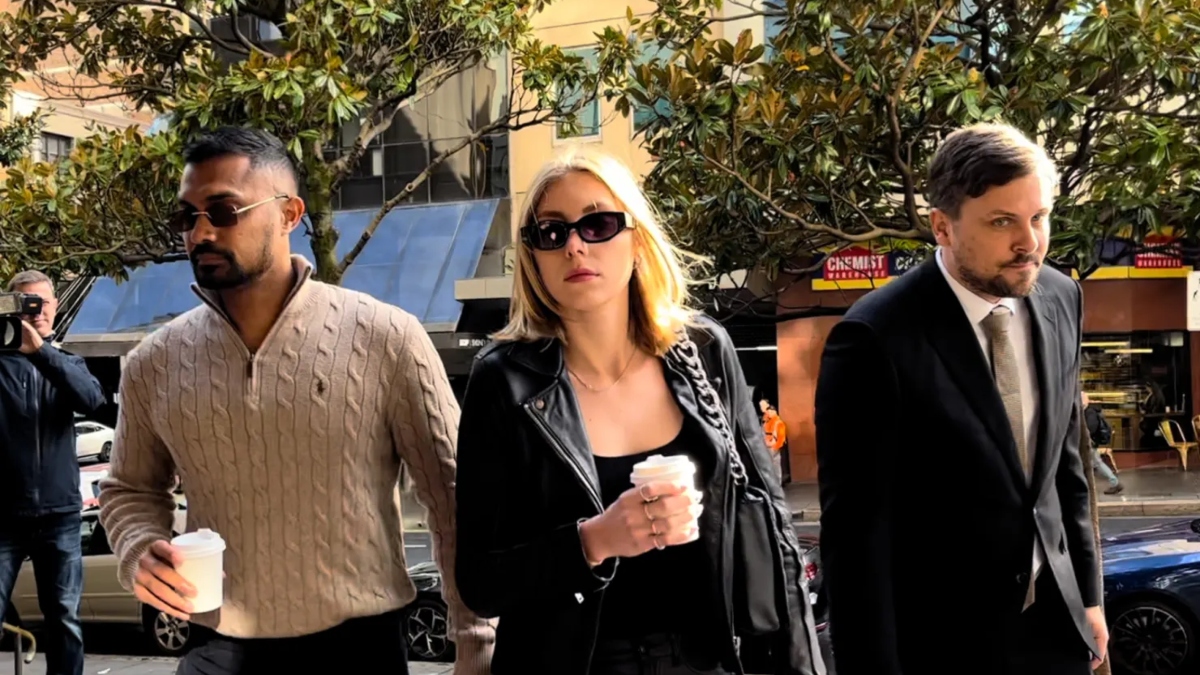 Sri Lankan international cricketer Danushka Gunathilaka has had three of four charges withdrawn relating to the alleged sexual assault of a woman in her home in Sydney's eastern suburbs.
The 32-year-old was arrested at his team's hotel in Sydney's CBD last year and charged with four counts of sexual intercourse without consent over the alleged incident on November 02.
Police say Gunathilaka, who attended Downing Centre Local Court on Thursday wearing a beige jumper and sunglasses, and the 29-year-old woman met through Tinder.
Prosecutor Hugh Buddin, for the Director of Public Prosecutions, told the court one charge had been certified but the remaining three counts of sexual intercourse without consent had been withdrawn.
Magistrate Clare Farnan formally dismissed the counts.
The three withdrawn charges related to allegations Gunathilaka had digitally penetrated the woman's vagina and put his penis in her mouth.
The remaining charge, according to the police statement of alleged facts, is that Gunathilaka engaged in "forceful" sexual intercourse, during which he allegedly "put one hand around her neck for 20 to 30 seconds and choked her".
"The complainant was too afraid to do anything," the police facts claim, alleging he had choked her twice more.
Gunathilaka allegedly restricted the woman's breathing for six seconds, before she "tried to remove the accused's hand by grabbing his wrist, but the accused squeezed tighter around her neck for a further 10 seconds".
"The complainant was fearing for her life and could not get away from the accused," police allege.
During the alleged choking, the police facts claim Gunathilaka continued to have sexual intercourse for 10 to 15 minutes before sitting on the edge of the bed. At this point, the complainant allegedly noticed "the condom was on the floor".
"The complainant was in shock, she did not feel safe saying anything to the accused out of fear of retribution," the police facts claim.
"The complainant was clear that she did not consent to engaging in sexual intercourse without a condom. Further, the complainant did not consent to sexual intercourse that involved choking."
Gunathilaka's solicitor Alen Sahinovic said the parties were yet to have a case conference and asked for the matter to return to court on July 13. He said he expects it to proceed to committal on that date.
Gunathilaka travelled to Australia with Sri Lanka's T20 World Cup team but only played in their first game before being ruled out of the competition with a hamstring tear.
He was arrested on November 6 at the Hyatt Regency Hotel on Sussex Street before the team's departure, and participated in a recorded police interview, assisted by an interpreter.
Gunathilaka remains on bail on conditions including daily reporting to police and the surrender of his passport.
He is allowed a mobile phone but must not use any dating applications, including Tinder. His conditions specify that he is allowed to use Facebook, Instagram and WhatsApp but the latter application "is not to be used for the purposes of facilitating or arranging dating".
Securities totalling $200,000 are attached to his bail and would be forfeited for any failure to comply.
Sri Lanka Cricket has suspended him from all forms of the game.
(Except for the headline, this story, originally published by smh.com.au has not been edited by SLM staff)
EC enables online voter registration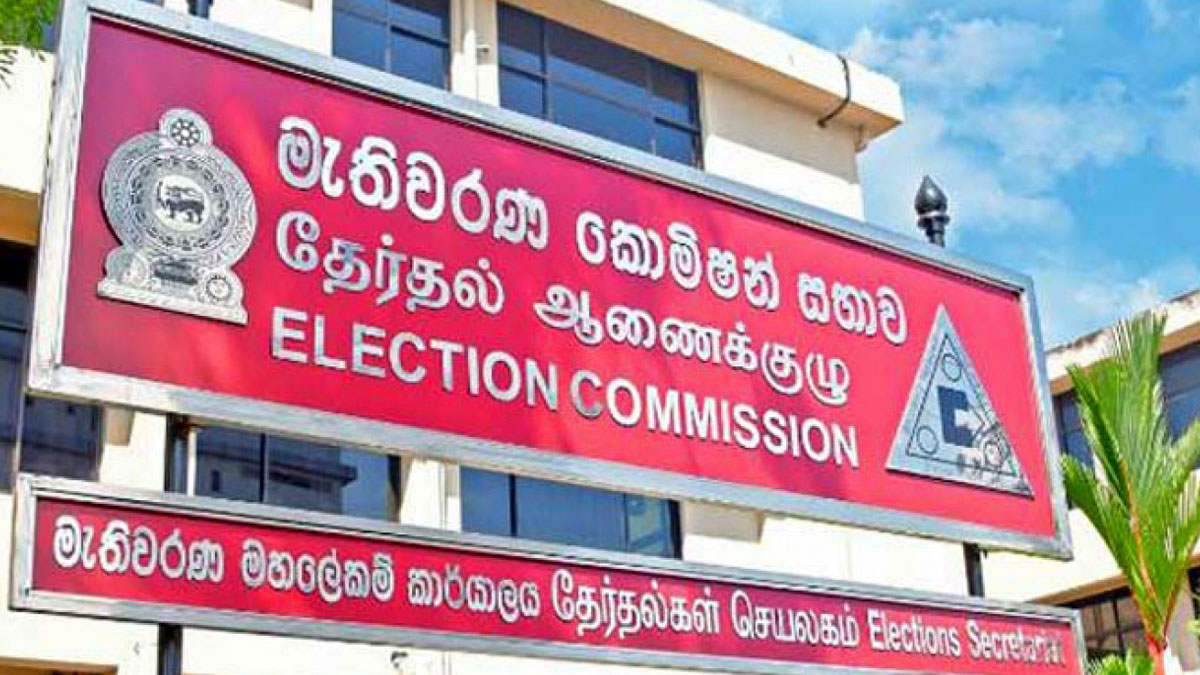 The Elections Commission (EC) said the voters can now register for the 2023 voters list via online.
Elections Commissioner General Saman Sri Ratnayake said that this can be done by visiting www.elections.lk website.
The 2023 voter list is being updated at the moment and he said that the census papers have been issued to the Grama Niladharis for this purpose.
The Election Commission requested all voters to assist in completing the relevant census forms properly.
The updating of the list will end on June 16.
Trump to appear in Federal court on Tuesday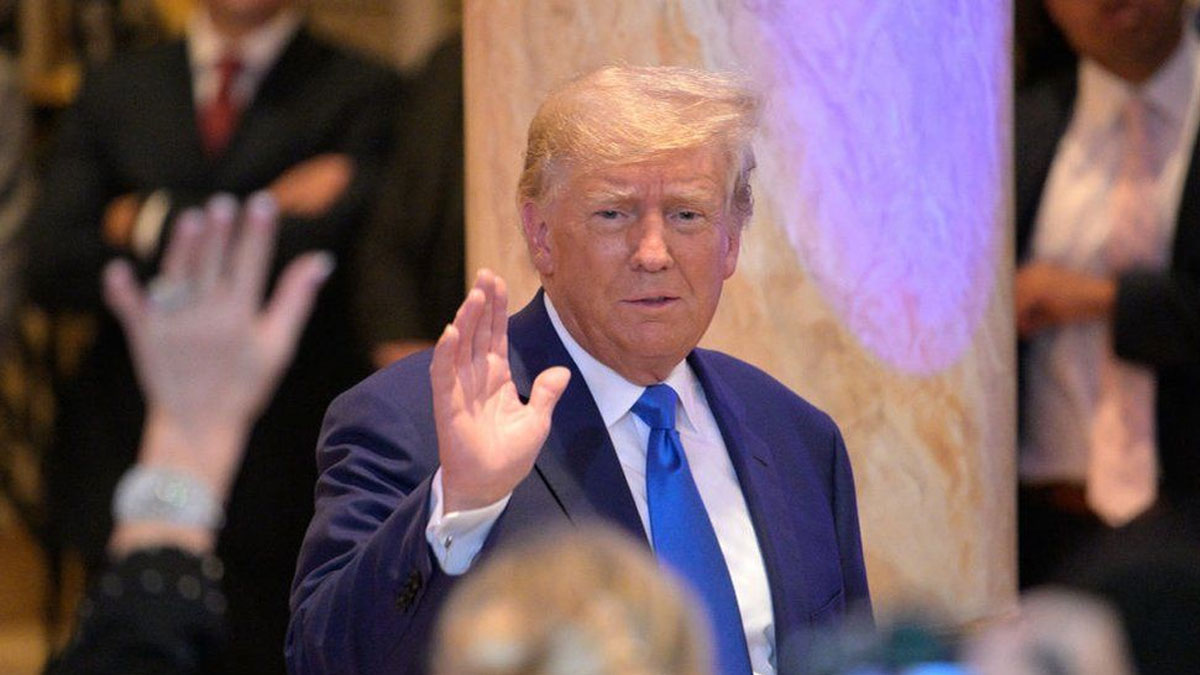 Donald Trump will appear in a federal court in Miami on Tuesday after being charged over his handling of classified documents, his lawyer says.
Taking to his social media – Social Truth, Trump announced that his attorneys have informed him he has been indicted for a second time over the mishandling of classified documents.
He also said that he has been "summoned to appear at the Federal Courthouse in Miami on Tuesday, at 3 PM".
Reports suggest he is facing a multi-count indictment related to retaining national defence information, and obstruction of justice. However, The indictment – a document which details the charges against him – has not been publicly released
The former president, who is campaigning to return to the White House in 2024, says the move is "a disgusting act of election interference".
"I never thought it possible that such a thing could happen to a former President of the United States, who received far more votes than any sitting President in the History of our Country, and is currently leading, by far, all Candidates, both Democrat and Republican, in Polls of the 2024 Presidential Election," he wrote.
The Department of Justice has yet to put out a statement.
This will be Trump's second court summons in a matter of months after a New York grand jury indicted him in April.
Bus collides head-on with lorry injuring 22
A bus belonging to SLTB collided head-on with a lorry at Embulgama in Hanwella on the Colombo-Avissawella Road early this morning (9).
The drivers of both vehicles and 20 bus passengers were injured in the accident and hospitalized.
The accident occurred when the lorry travelling from Colombo towards Avissawella collided head-on with the bus travelling from Akkaraipattu to Colombo.