Federer retires after Laver Cup loss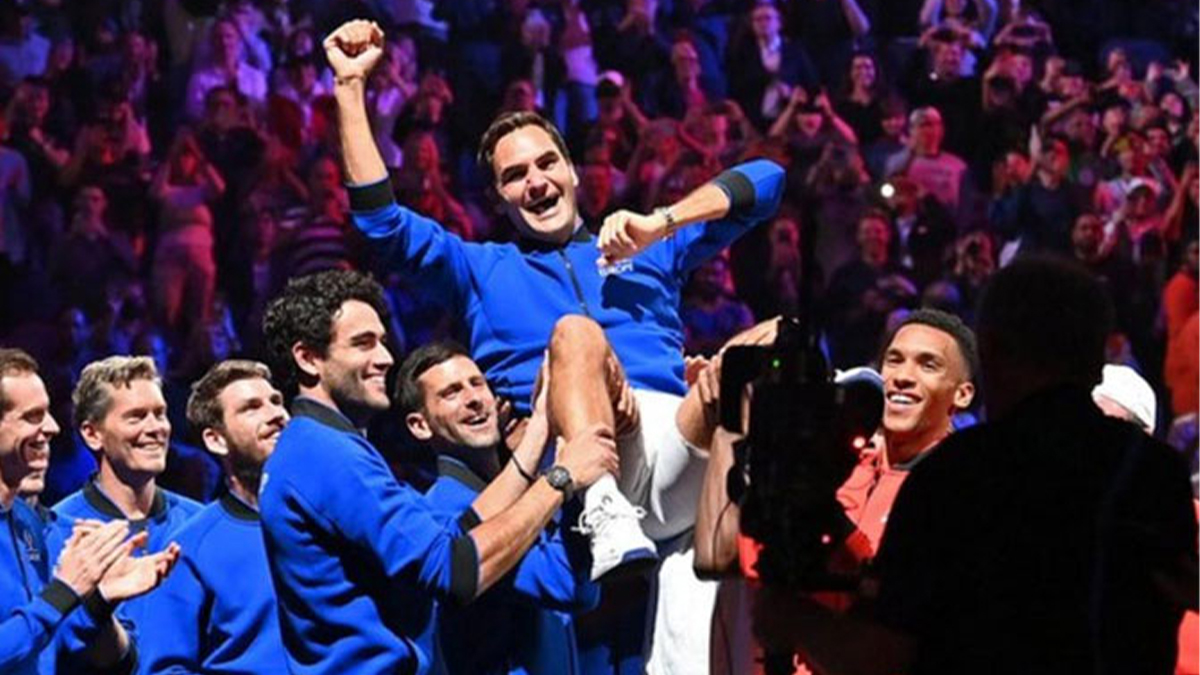 A tearful Roger Federer waved goodbye to professional tennis after teaming up with fellow great Rafael Nadal on an emotional night at the Laver Cup.
The 41-year-old received a long ovation after walking off court for the final time as he retired as a professional.
The Swiss, who won 20 Grand Slam singles titles, is considered one of the best players in tennis history.
"It's been a wonderful day. I'm happy, not sad. It feels great to be here. I'm happy I made it through," he said.
Federer cried as he hugged Nadal and other players, then took acclaim from the thousands of fans who chanted his name at the O2 Arena in London.
Nadal also could not hold back the tears. The 36-year-old Spaniard cried as he sat alongside Federer while the pair listened to British singer Ellie Goulding, who rounded off a memorable night with a performance.
Federer and Nadal – for so long rivals at the top of the men's game – joined forces to play doubles against American pair Jack Sock and Frances Tiafoe in the annual team event between Europe and the rest of the world.
Despite Federer not having played competitively for over a year, the veteran duo pushed Sock and Tiafoe before losing 4-6 7-6 (7-2) 11-9 as Team World levelled at 2-2 at the end of play on the opening day.
Federer and Nadal – affectionately nicknamed 'Fedal' – almost won it. The pair had a match point at 9-8 in the decider, but Federer could only lunge for a forehand which he pushed into the net.
The defeat brought the former world number one's 25-year professional career to a close after his 1,750th competitive match across singles and doubles.
"It's been the perfect journey. I'd do it all again," said Federer as tried to hold back tears during his on-court speech.
(BBC News)
Workshop for sports physicians (Pics)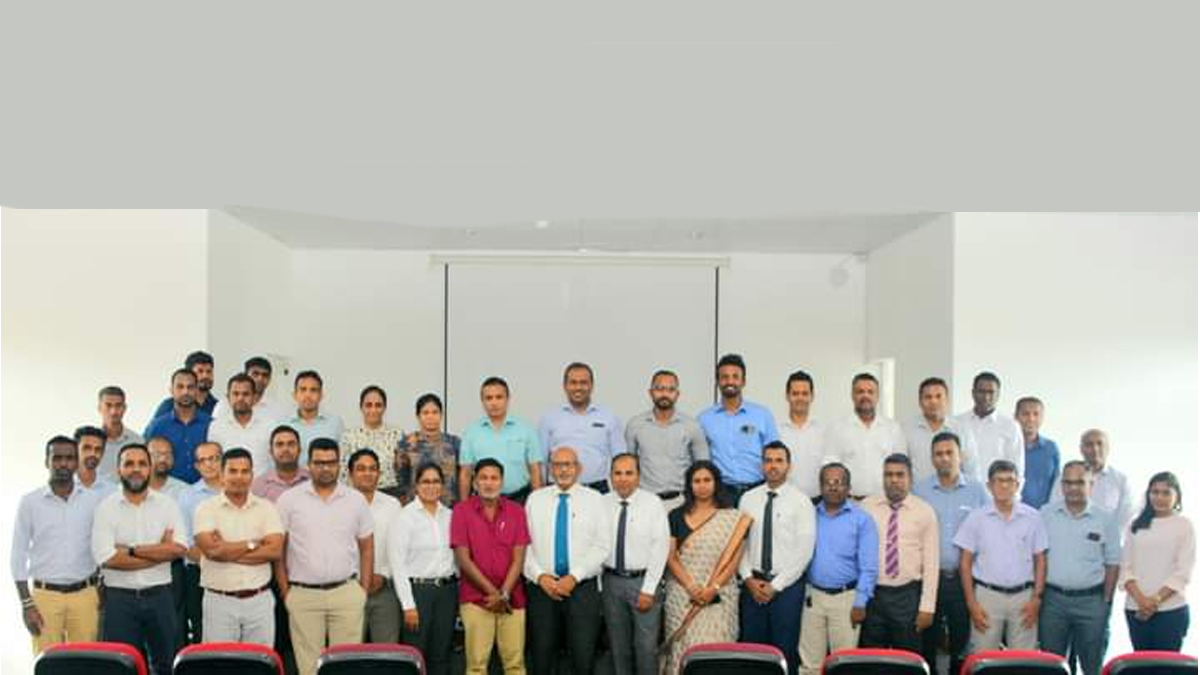 Sri Lanka Anti Doping Agency (SLADA) organized a workshop on "Global Demands on a Team Physician" for future and current Team Physicians at the SLADA Headquarters to update them on global requirements.
The workshop covered the evolvement of the team physician, the role and responsibilities of the team physician, common practical issues, the requirement of coaches and athletes, match fixing, clean athlete, results management and media handling.
A total of 10 sports experts contributed their time and expertise to this program. Furthermore Ms. Thilaka Jinadasa Oly, Ms. Shashikala Siriwardena, Mr. Thejake Wanigasekara and Mr. Ranjan Paranavithana attended as guest speakers.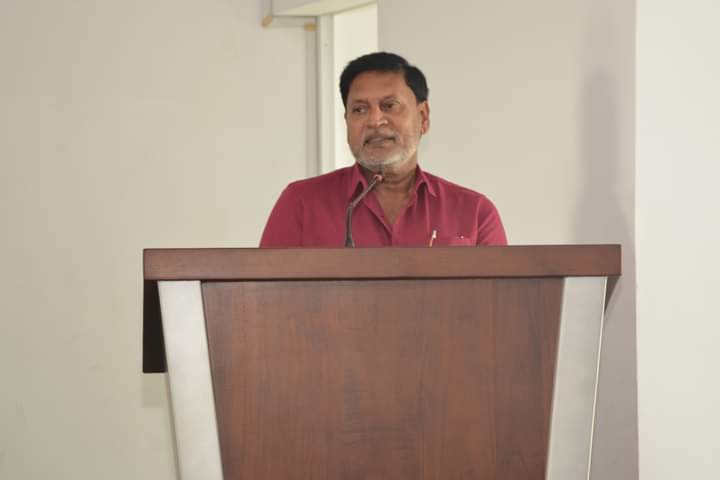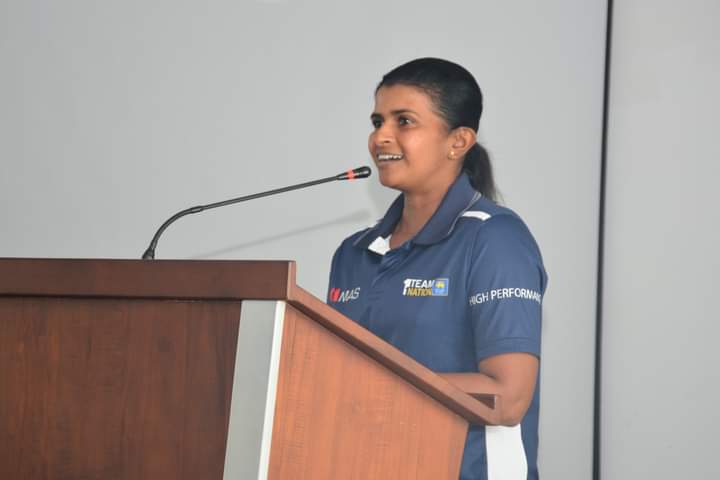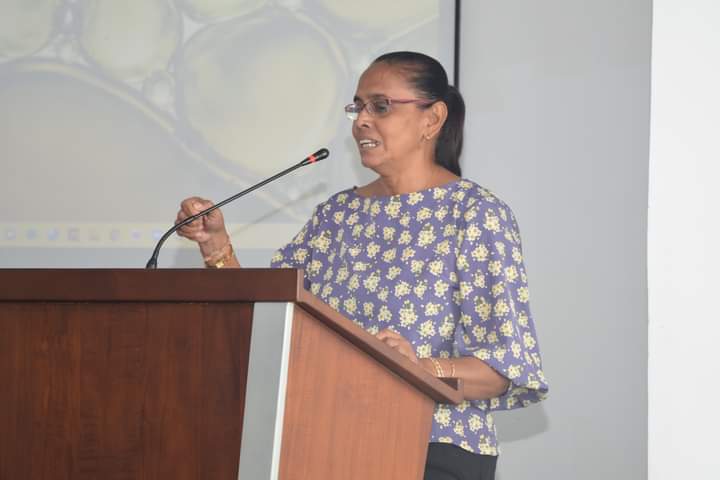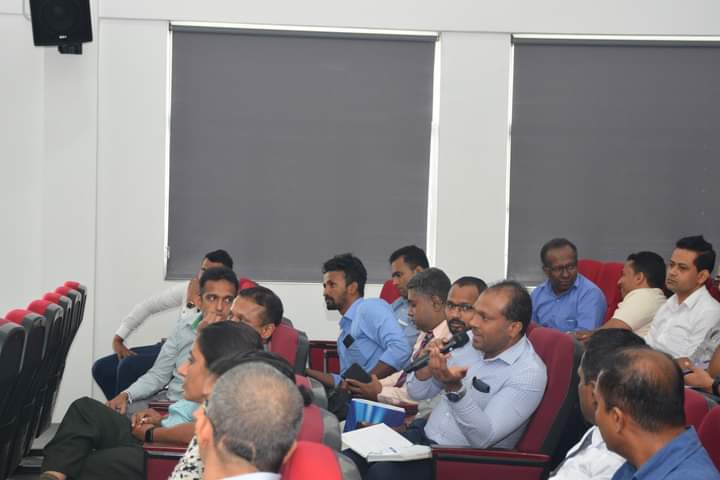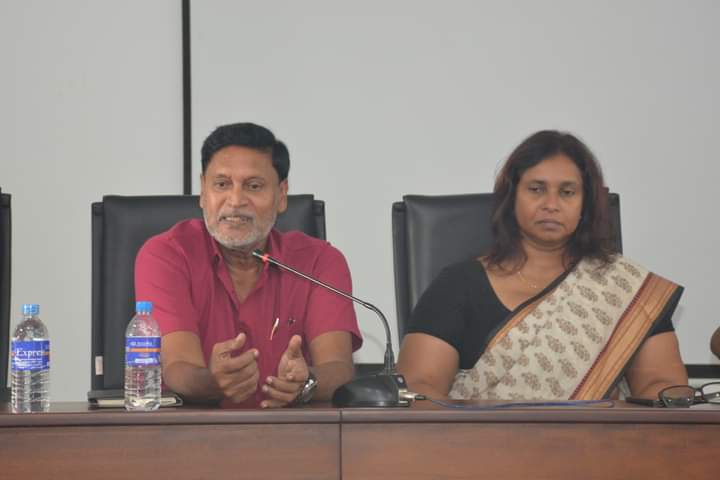 China not against debt restructuring: President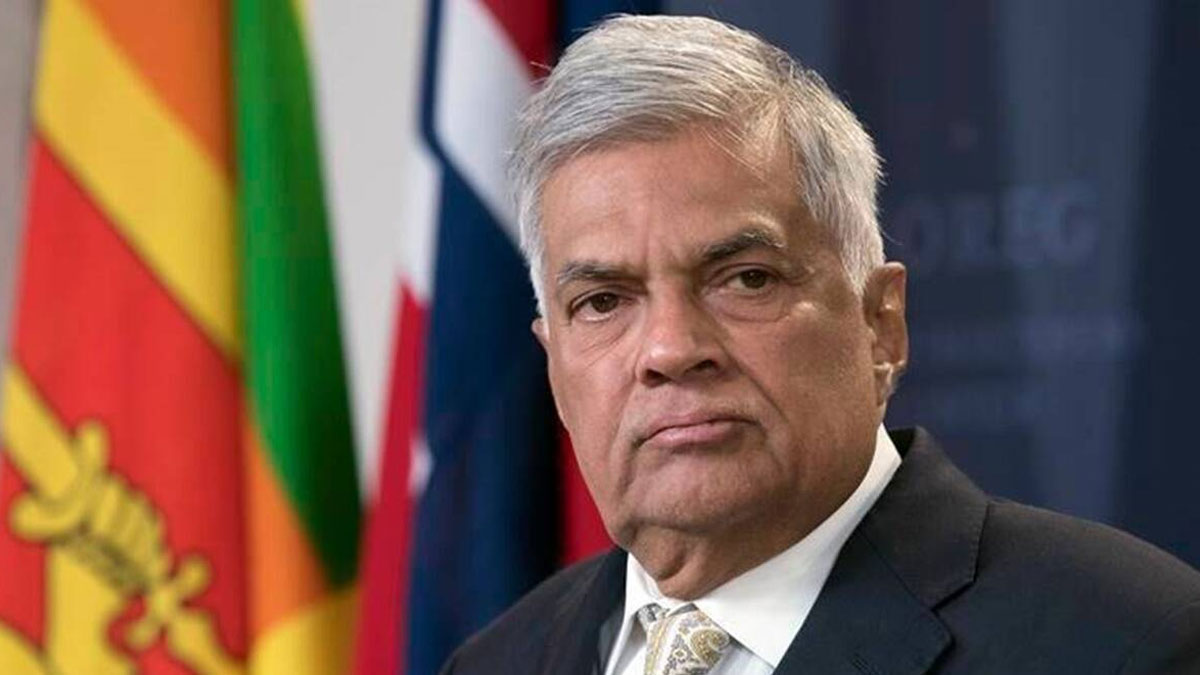 The Chinese Government expects Sri Lanka to commence negotiations with China's Exim Bank on debt restructuring, President Ranil Wickremesinghe said.
The President said this while addressing the 2022 Economic Summit organised by the Ceylon Chamber of Commerce at Shangri-La Hotel in Colombo yesterday (05).
The President said that the talks with China were delayed due to the Chinese Communist Party's Conference and added that the talks will be expedited as the Conference has ended.
He also said that China has not objected to Sri Lanka's debt restructuring.
Meanwhile, the President said Sri Lanka should pay more attention to green hydrogen for a sustainable future.
He said the private sector should focus more on this sector, which has greater potential than the solar energy industry.
The President pointed out that land laws should also be reconsidered and changes should be made to make them more accessible to investors, adding that what Sri Lanka urgently needs is a new economy and not reforms.
The President said that Sri Lanka can easily be transformed into a major supply center and that visionary steps are being taken to achieve this goal.
President Wickremesinghe said that Colombo Port is planned to be extended up to Ja-Ela and more than 30 acres of Colombo has been allocated for the development of the port.
The President said the Eastern Container Terminal (ECT) should be given for development, and that Japan was the first to get involved in this.
He emphasized that maintaining a small port will not do much service to the economy, and that the port should be promoted aggressively and Sri Lanka should be made a major supply centre.
The President said that the Trincomalee Port is being developed and the Hambantota Port has had a great positive impact on the local maritime sector.
The President also said that the agricultural sector should be developed by using new technology.
Apart from this, he said that education can make a large contribution to Sri Lanka's economy.
Parameswaran Iyer, Chief Executive Officer of NITI Aayog (National Institute for the Transformation of India), who delivered the keynote speech at the Economic Summit, said that India will invest in Sri Lanka and support Sri Lanka in the energy sector, telecom, solar and wind power and port sectors.
He said that India's Adani company is investing more than 650 million USDs mainly in the port sector.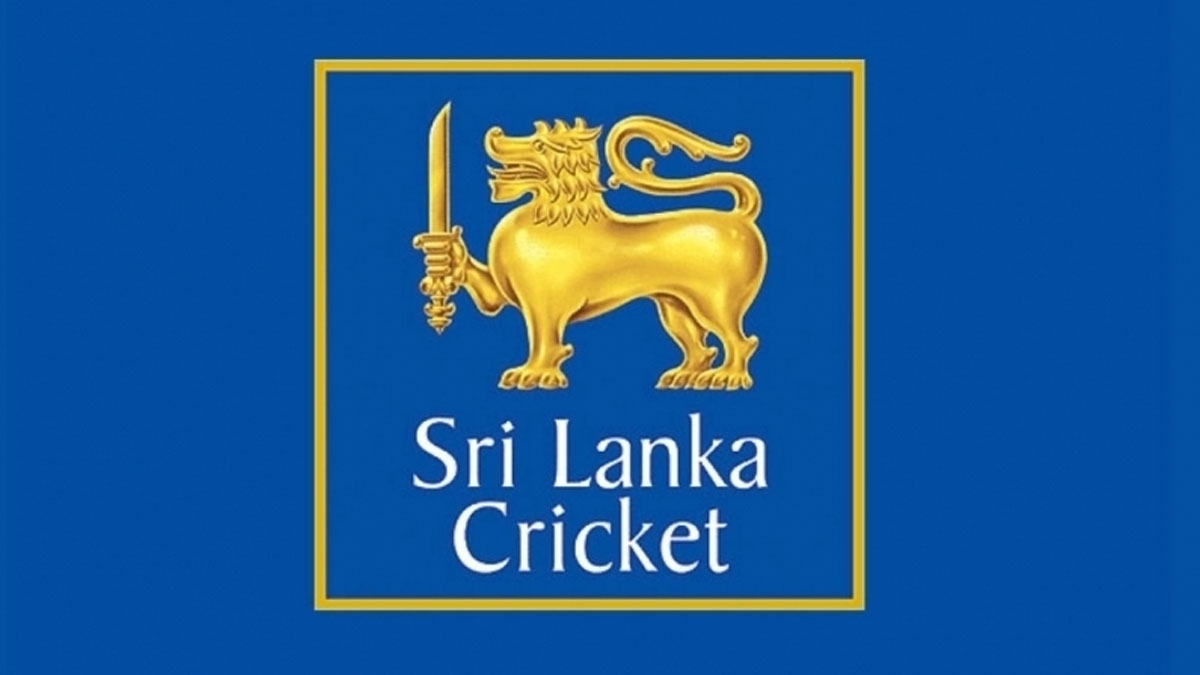 The Minister of Sports through the Attorney General today informed Court of Appeal that an Independent Panel of Governance Experts will be appointed in order to draft a new Constitution for the Sri Lanka Cricket (SLC).
Additional Solicitor General Sumathi Dharmawardena PC with State Counsel Rajika Aluwihare appearing for the Sports Minister made these remarks when the writ petition filed by a group of prominent individuals including former professional cricketer Muttiah Muralitharan was taken up for hearing before Court of Appeal.
ASG Dharmawardena told court that drafting of new constitution will be done with the assistance and expert advice of the Technical Committee of the International Cricket Council.
Dharmawardena said in a letter addressed to the Attorney General on August 30, 2022, the Sports Minister has informed that he would take steps to amend the Sports Law by a panel of experts with due Instructions to submit to him, an appropriate draft, which would cover Cricket as well.
President's Counsel Sanjeeva Jayawardena with Counsel Dr. Milhan Mohomed appearing for the petitioners sought a further date to inform their stance regarding the petition in view of action taken by the respondents. The petition fixed for February 28 in order to evaluate the progress.
The Court was informed that following the discussion had on September 22, 2022 with the Attorney General along with the Minister of Sports and Youth Affairs and the Chairman of the National ports Council, it was decided to take necessary steps to amend the Sports Regulation No. 1 of 2016 to incorporate a new regulation which will make it mandatory for National Sports Associations (NSAs) to amend their respective constitutions to reflect the following matters.
(1). To introduce to criterion to grade clubs, associations and other organizations affiliated to NSAs which has the right to vote.
(2). To introduce to voting structure for the said categorized clubs, associations and other organizations affiliated to NSA.
(3). To have the Director General of Sports grade the clubs, associations and other organization affiliated to NSAs 90 days prior to holding elections to elect office bearers to NSAs.
The petitioners in this petition are; Muttiah Muralitharan, Kushil Gunasekera, Sidath Wettimuny, Michael Tissera, Justice (Retd) Saleem Marsoof PC, Dinal Phillips PC, Rienzie Wijetilleke, Thilan Wijesinghe, Vijaya Malalasekera, Ana Punchihewa, Somasundaram Skandakumar and Dr. Palitha Kohona.
The petitioners said they are expecting to form an independent committee of governance experts to draft a brand new Constitution for SLC with input from the International Cricket Council (ICC). We also wish to have this new Constitution passed as an Act of Parliament to avoid any dilution or compromises at the hands of vested interests, the petitioners said.
(dailymirror.lk)
(Except for the headline, this story, originally published by dailymirror.lk has not been edited by SLM staff)