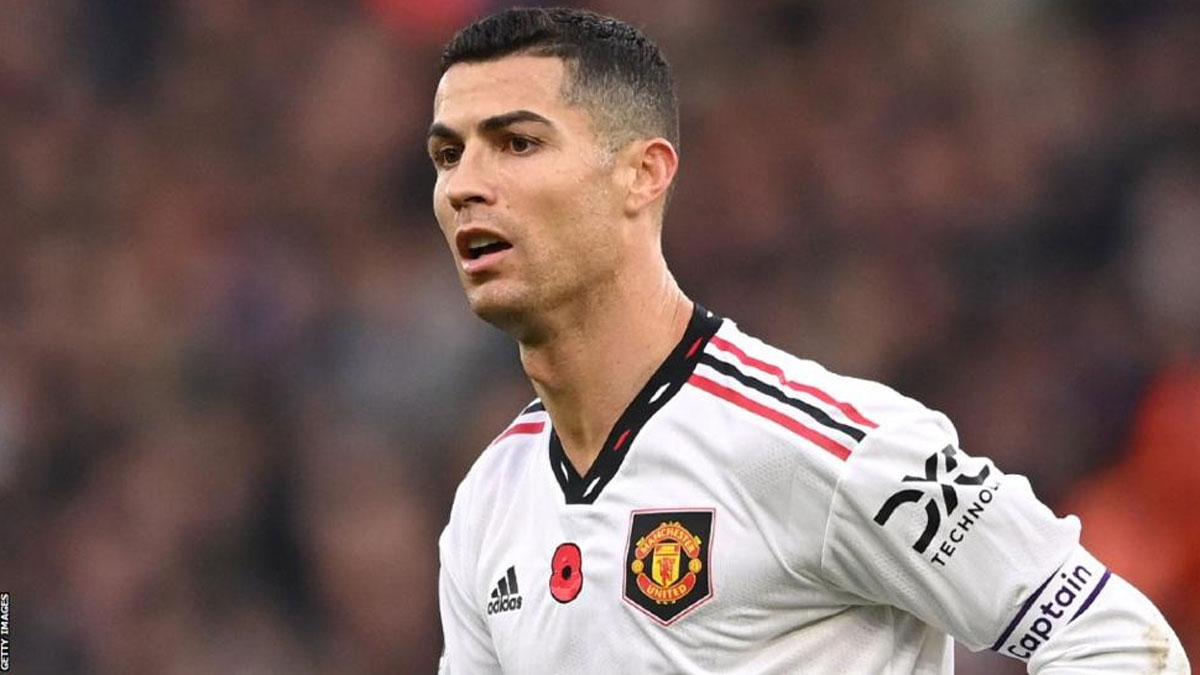 Former Manchester United forward Cristiano Ronaldo has been banned for two domestic matches for knocking a phone out of an Everton fan's hand.
The 37-year-old appeared to hit the phone as he went down to the tunnel after defeat at Goodison Park in April.
Ronaldo, who left United by mutual consent on Tuesday after criticising manager Erik ten Hag, was also fined £50,000 by the Football Association.
The suspension will not affect his World Cup involvement.
He is set to captain Portugal in their opening Group H game against Ghana on Thursday.
Ronaldo will serve the ban at domestic level with any new club – in England or abroad – although it does not apply at continental club level, such as the Champions League.
An independent FA hearing found him guilty of improper and violent conduct.
He was cautioned by police in August and apologised to the young fan immediately after the incident.
The FA said Ronaldo admitted the improper conduct charge but not violent conduct.
The end of his second spell at Old Trafford followed a controversial interview in which he criticised United and said he had "no respect" for Ten Hag.
(BBC Sport)
Early childhood education compulsory for children at age 4: Minister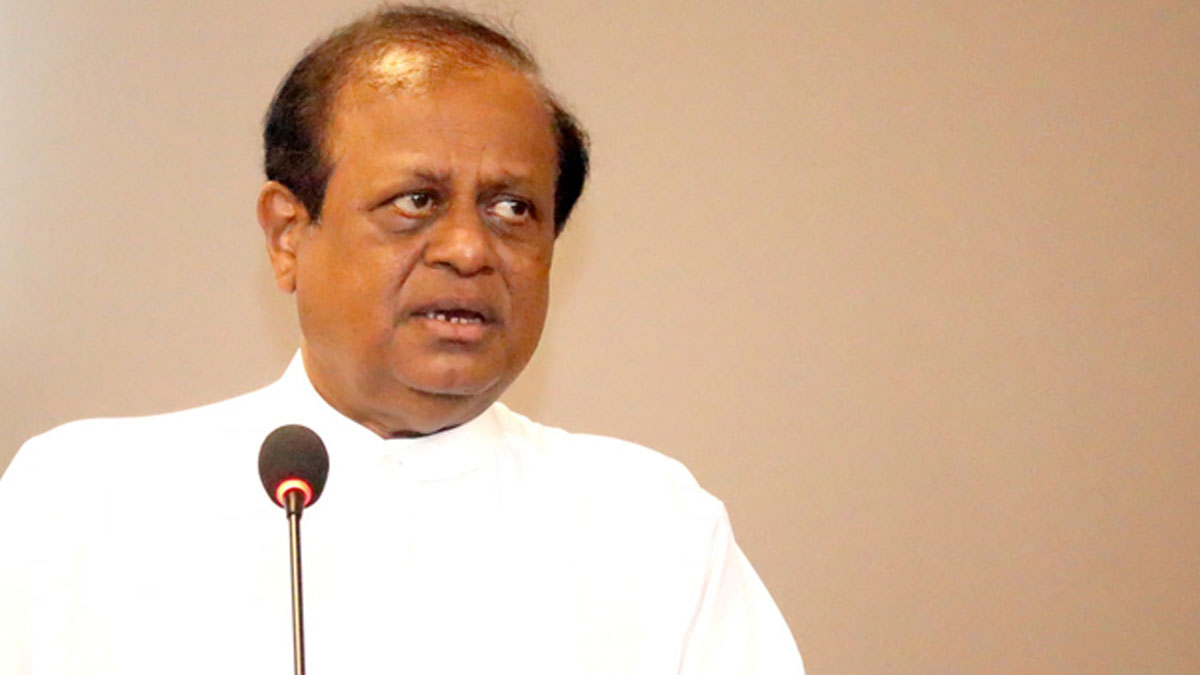 While Sri Lanka becomes one of the few countries in the world with free education and further expands free educational opportunities from the first-year to university, early childhood education will be made compulsory for all children who reach the age of four, Education Minister Susil Premajayantha said.
The government will intervene on behalf of children who cannot pay for it, and based on the need, early childhood development centres can be held in primary schools where space is available.
This will also be a solution for schools facing the challenge of closure, he said.
He also said that the most fundamental step to success in educational transformational reforms is the formal early childhood development of children in this country.
The Minister said this while attending a programme at 'Suwa Diviyai Sathutu Sithai' in Battaramulla for the school health promotion month.
President leaves for Germany ; 5 Acting ministers appointed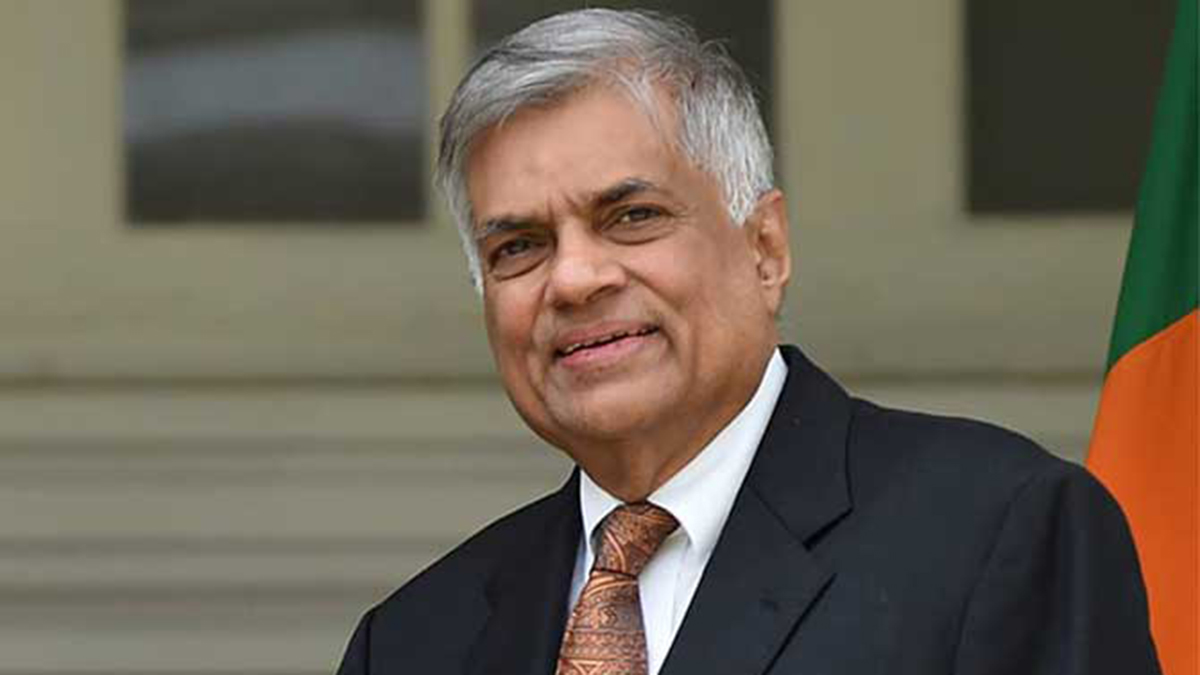 President Ranil Wickremesinghe has left for Germany on an official visit.
The President and the 12-member delegation left the Bandaranaike International Airport in Katunayake early this morning.
President Wickremesinghe during the four-day visit is scheduled to hold discussions with several political and business leaders.
The President will hold talks with German Chancellor Olaf Scholz on a number of topics.
Meanwhile, President Ranil Wickremesinghe is scheduled to make the opening remarks at the Leaders Dialogue session on the first day of the 'Berlin Global Dialogue'.
The inaugural Berlin Global Dialogue is a German high-level global initiative to address current geopolitical and economic challenges.
During his absence, the responsibilities of the ministries falling under the purview of the President have been assigned to the respective state ministers.
Accordingly, the following state ministers have been appointed as acting ministers :
Pramita Bandara Thennakoon – Acting Minister of Defense
Shehan Semasinghe – Acting Minister of Finance
Kanaka Herath – Acting Minister of Technology
Anupa Paskuval – Acting Minister of Women, Children Affairs and Social Empowerment
Ranjith Siambalapitiya – Acting Minister of Investment Promotion
Rosewood timber stock rots in Customs for 9 years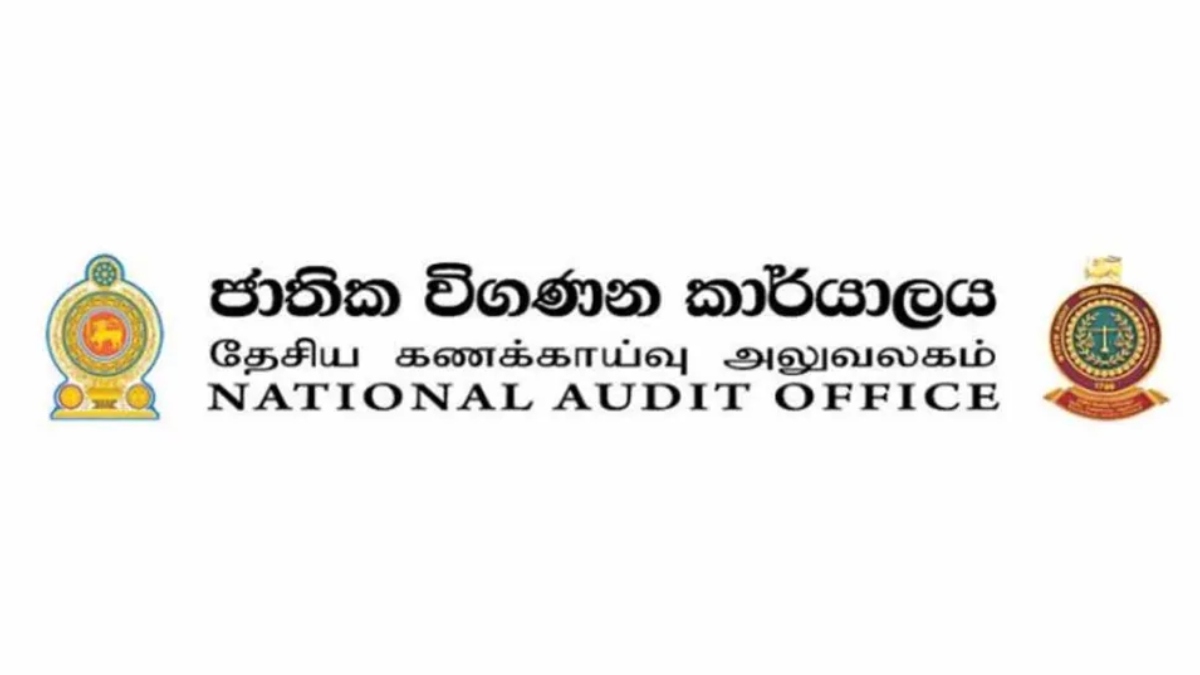 Sri Lanka Customs has had to store 3,669 logs of confiscated Rosewood weighing 420 metric tons at a cost of more than Rs.80 million as storage fees, a report issued by the National Audit Office said.
Although these logs were planned to be sold, they have been stored for 9 years due to the delay in obtaining the permit from the Wildlife Conservation Department.
The logs have already been damaged by insects.
These logs were sent from Zanzibar in Tanzania for re-export to Hong Kong via Sri Lanka by declaring them as African solid wood.
The audit report said that due to the delay in issuing the license, these logs have been stored in a Customs yard from 2014 until April 30, 2023.
Meanwhile, the Sri Lanka Atomic Energy Board has to pay more than Rs.30 million to the Customs in the form of port development tax and value added tax for a high-powered radioactive element imported on April 23, 2021.
The report said that the overdue tax amount has not been paid to the Customs by January 1, 2023.
This information was revealed by an audit report included in the 2022 annual report of Sri Lanka Customs.