Soil condition at Kardinia also cause for injuries: Theekshana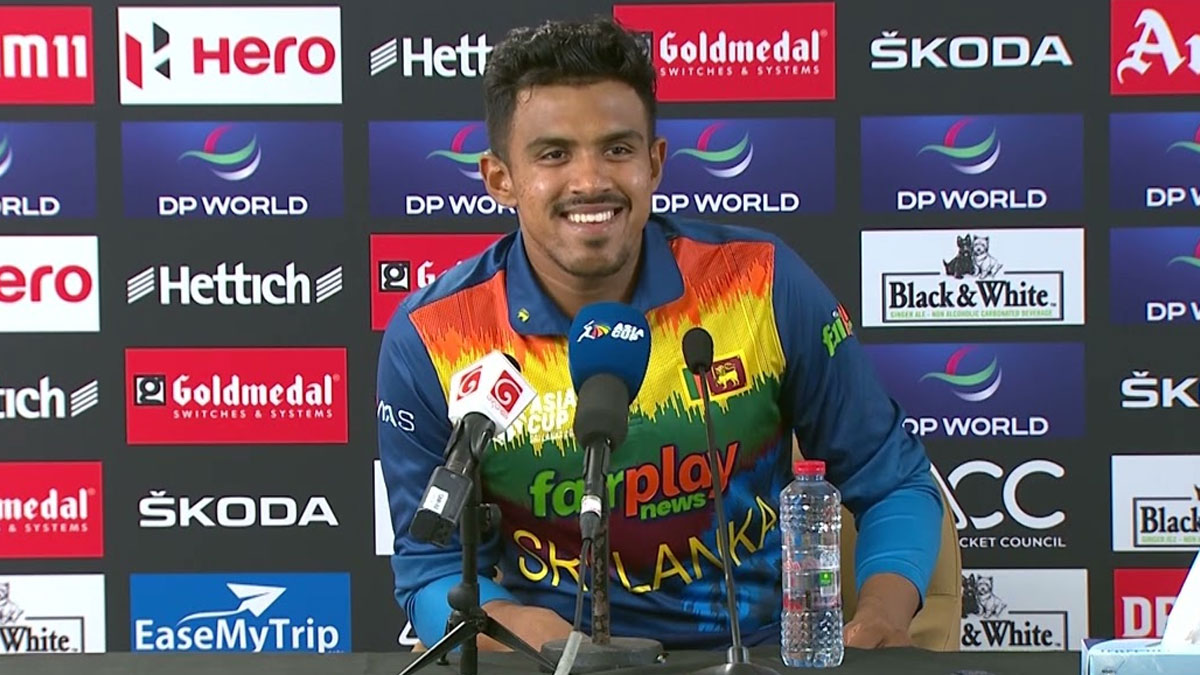 Sri Lankan cricketer Maheesh Theekshana said that the cold climate in Geelong is not the only reason why many players of the Sri Lankan team have sustained injuries.
Speaking at a press conference at the end of yesterday's (20) match, he said that players got injured because of the soil instability at Kardinia Park Stadium in Geelong, where all the three matches for qualifying for Super-12 round of T20 World Cup were held.
The average temperature in Geelong is around 14 degrees Celsius and sometimes it drops down to 6 degrees Celsius at night.
Teekshana said the ball usually stays immobile once it hits the ground at Kardinia Park stadium without moving forward due to soil instability.
Currently, four players in the Sri Lankan team have sustained injuries. They are Dushmantha Chameera, Pramod Madhushan, Danushka Gunathilaka and Pathum Nissanka.
Meanwhile, it was reported that Pathum Nissanka has suffered a minor leg injury and he will be able to play again after a rest of two or three days.
In the meantime, Danushka Gunathilaka's condition is being observed and a decision has not been taken to remove him from the team.
Cricket team Manager Mahinda Halangoda said Pramod Madushanda will also join the team after a brief break.
Meanwhile, the manager said Dushmantha Chameera will not be sent back to Sri Lanka though he was taken out from the tournament.
He said that arrangements are being made to perform the surgery on Chameera's injured leg in Australia.
Meanwhile, it was also reported that Kasun Rajitha, who replaced Chameera, reached Australia yesterday.
20 Lankans at modern Agri. Tech. talent training workshop in Yunnan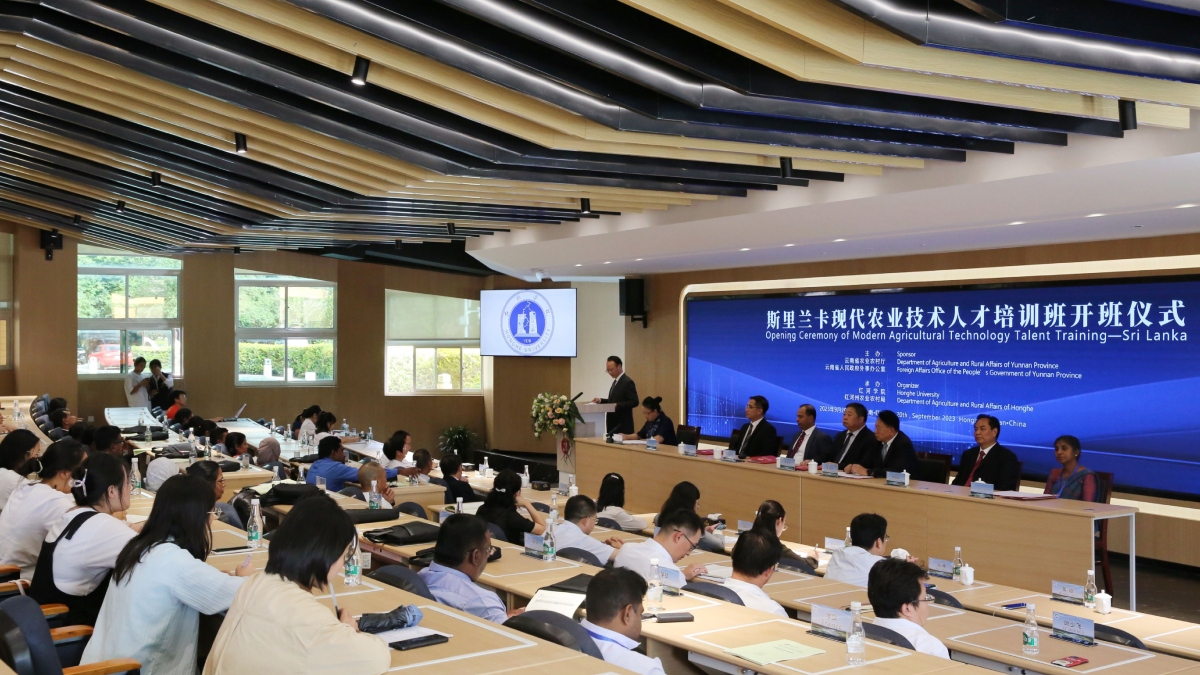 Twenty Sri Lankan agricultural & livestock experts and instructors have joined the Modern Agricultural Technology Talent Training workshop at the Honghe University of Yunnan province in China from Sep. 20 – 28.
The programme comes as a follow-up of PM Dinesh Gunawardena's recent visit to Yunnan province, the Chinese embassy in Colombo notes.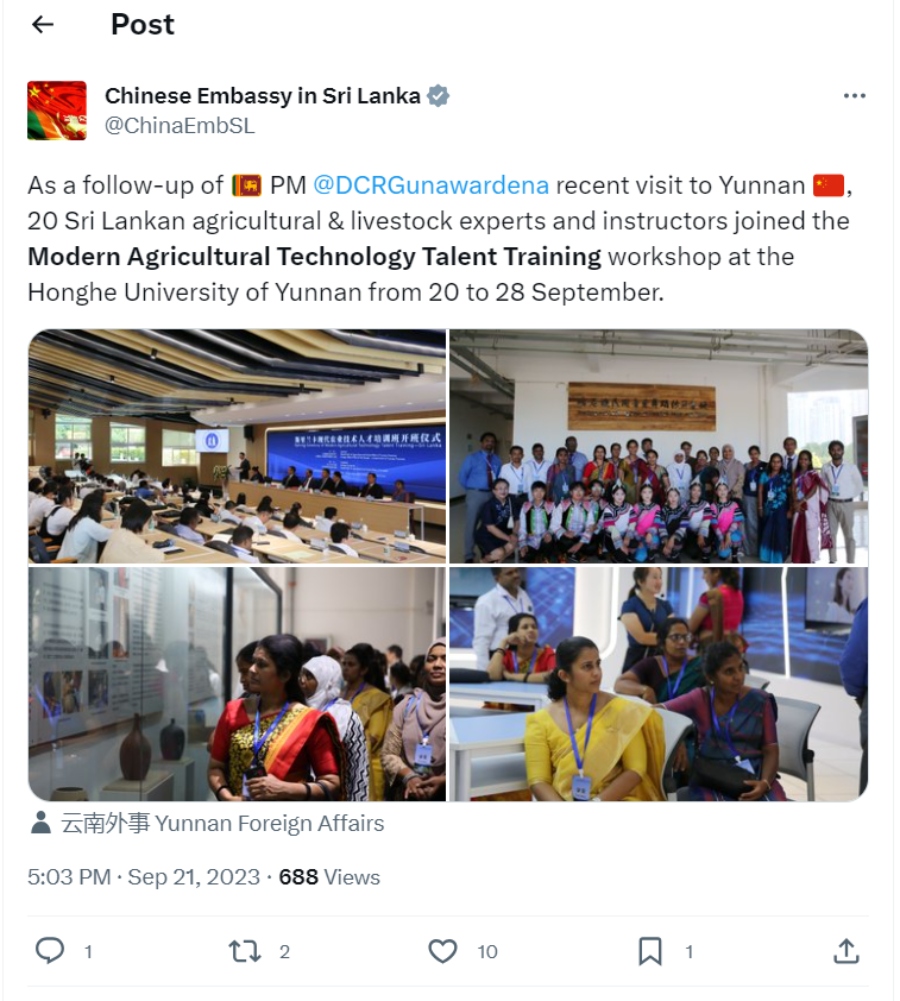 Lenses available only for one week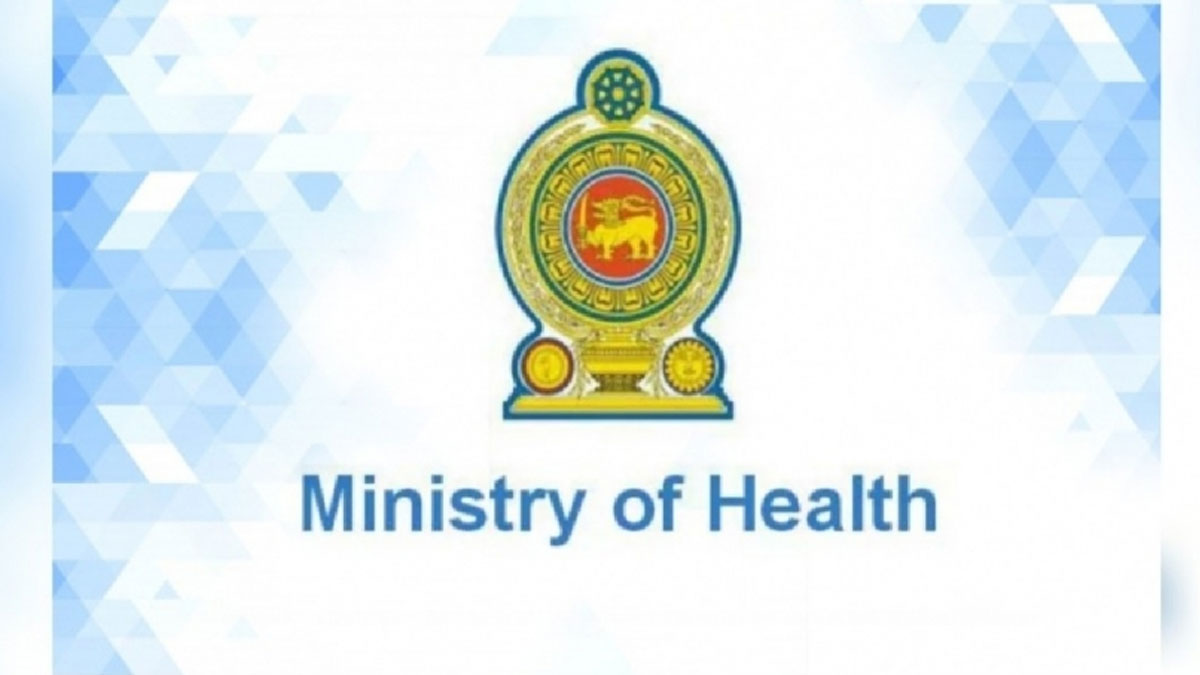 The Health Ministry is trying to go ahead with a questionable deal to purchase lenses, trade unions alleged.
Ravi Kumudesh, President of the Health Professionals Association, said that the Health Minister should pay attention to this matter immediately.
Meanwhile, the Health Ministry said that the number of lenses available in the warehouses of the Medical Supplies Division is sufficient for another week only.
Its Additional Secretary Dr. Saman Rathnayake said that the tender to purchase lenses will be allowed following the input of the Cabinet sub-committee appointed to look into the issue.
President meets UN Secretary General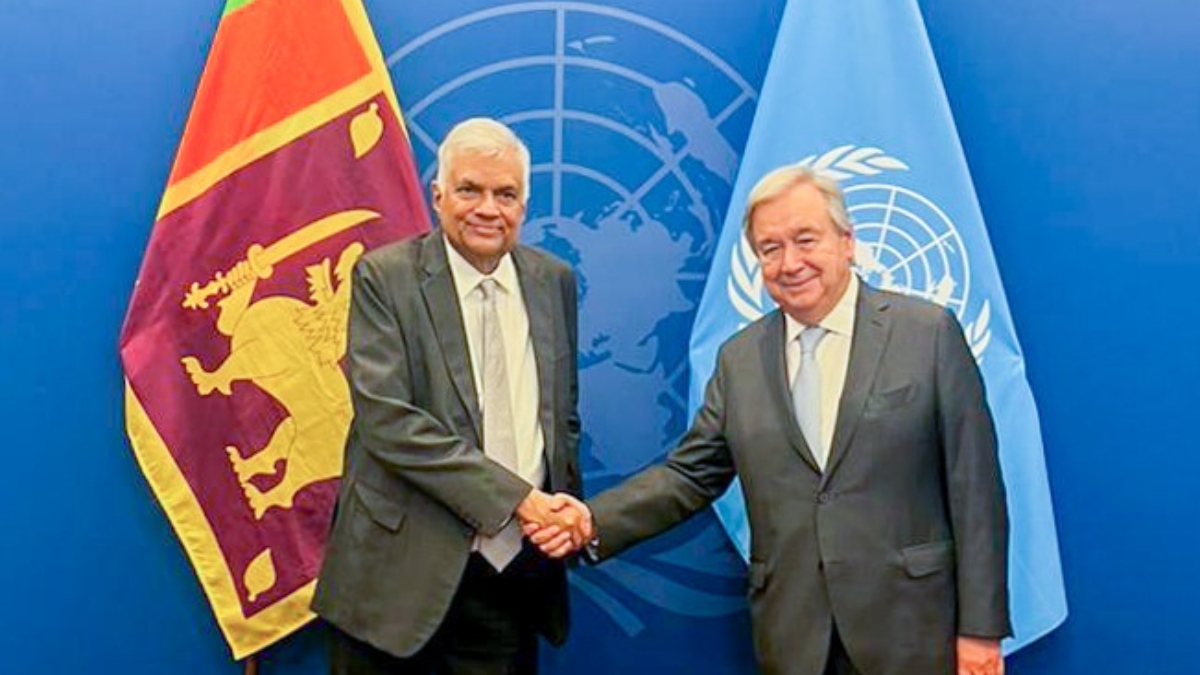 The official meeting between UN Secretary General António Guterres and President Ranil Wickremesinghe has taken place at the UN headquarters in New York.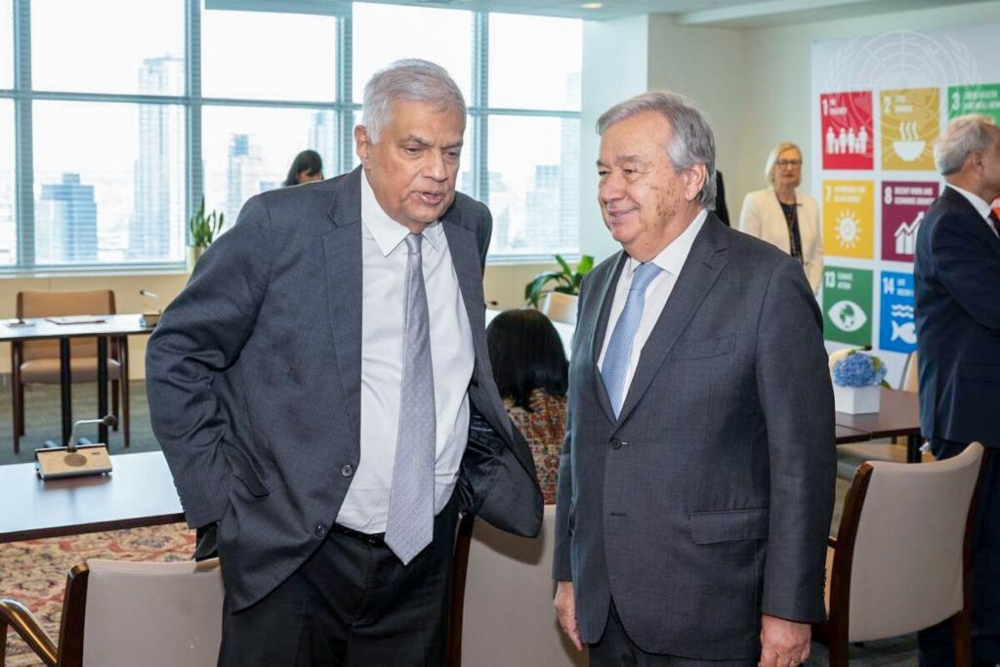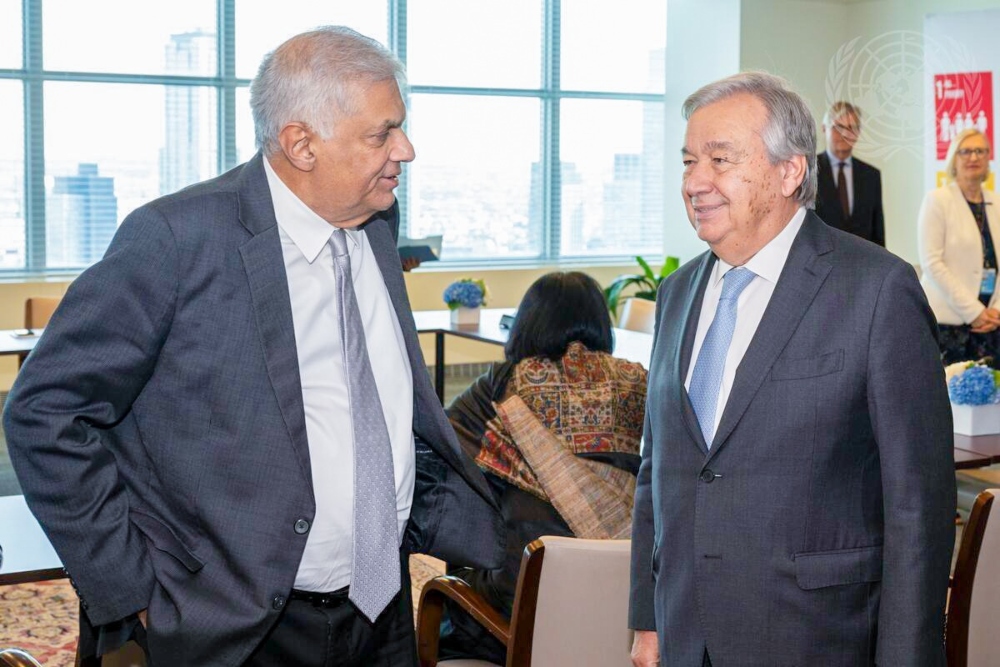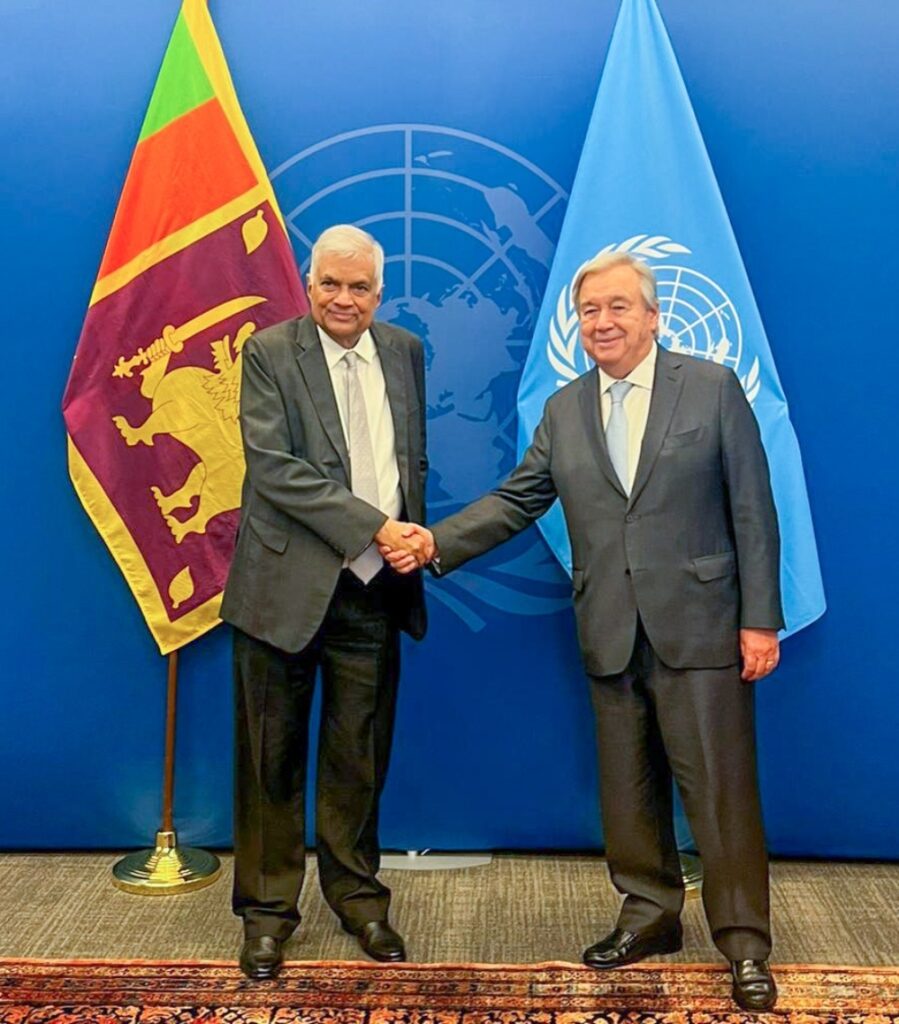 President calls on US President
Meanwhile, US President Joe Biden and President Ranil Wickremesinghe engaged in a cordial meeting on Wednesday (20) in New York.
This high-profile meeting took place amidst a dinner hosted by President Biden, gathering all the Heads of State who had participated in the 78th session of the United Nations General Assembly.
The encounter began with a warm welcome from President Biden, who extended his hospitality to President Wickremesinghe.
The leaders engaged in a cordial and insightful conversation, touching upon various topics of global importance.
Following their discussions, they joined their fellow Heads of State for a group photograph, symbolising the spirit of international cooperation.
President Wickremesinghe, Professor Maithri Wickramasinghe and Mr. and Mrs. Biden posed for a photograph.