Afghan school year starts without millions of teenage girls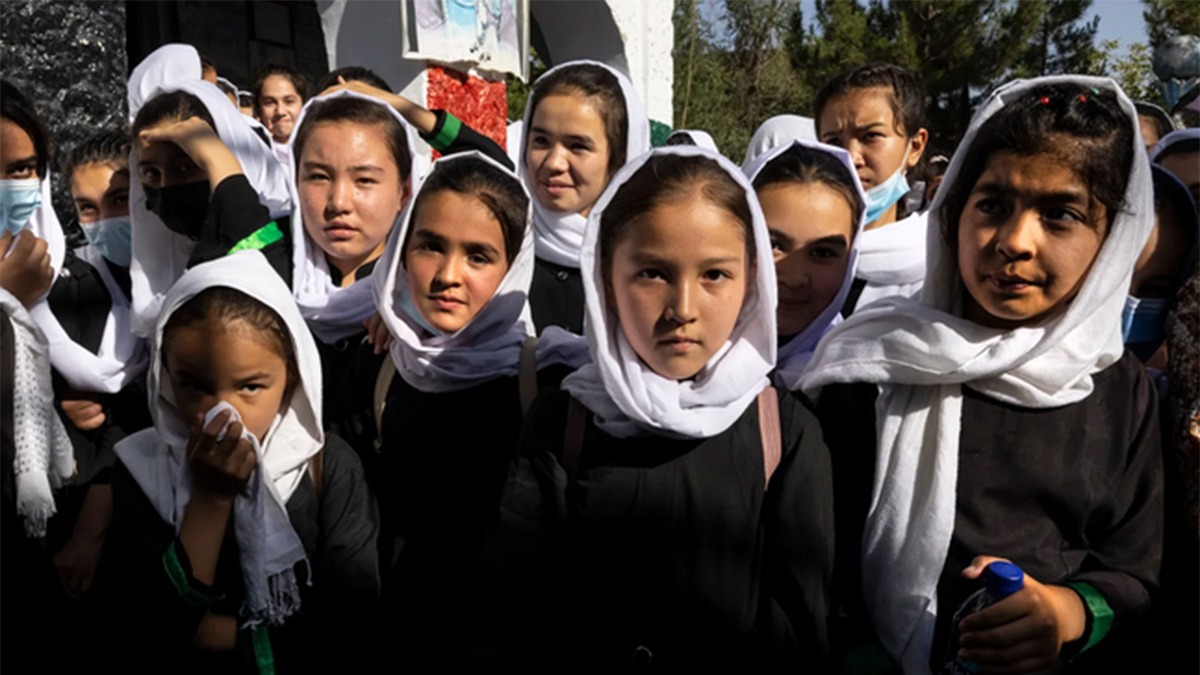 Afghanistan's schools have reopened for the new academic year, but hundreds of thousands of teenage girls remain barred from attending classes as Taliban authorities ban their attendance in secondary school.
Education Minister Habibullah Agha confirmed in a statement that schools up to grade six "will currently be open for girls", effectively retaining a ban on high school for female students.
Madrassas, or Islamic schools, are the only education centres open for girls of all ages. Yalda, a ninth grader in Kabul, told Al Jazeera that the madrassa was good for enhancing her knowledge of religion.
But "the madrassa cannot help me become a doctor, because that's done in school", she said.
Tenth grader Sara said she daydreamed of schools reopening "all the time".
"Maybe someday schools will reopen and my education will progress further. I will never lose hope," she said.
Taliban authorities have imposed an austere interpretation of Islam since storming back to power in August 2021 after the withdrawal of United States-led foreign forces that backed the previous governments.
The ban on girls' secondary education came into effect in March last year, just hours after the education ministry reopened schools for both girls and boys. No Muslim-majority country bans women's education.
Taliban leaders, who also banned women from university education in December, have repeatedly claimed they will reopen secondary schools for girls once "conditions" have been met, including remodelling the syllabus along Islamic lines.
Taliban officials have justified the school ban and curbs on women's freedom due to a lack of a "safe environment". Some senior Taliban leaders, however, said that Islam granted women rights to education and work.
Joe Biden 'fine' after fall on stage in Colorado
President Joe Biden is "fine" after tripping and falling over at an event in Colorado, White House officials say.
He stumbled on a sandbag while handing out diplomas at a graduation ceremony for the US Air Force Academy.
Mr Biden, who is the nation's oldest serving president at 80, was helped back onto his feet and appeared to be unhurt after Thursday's fall.
"I got sandbagged!" the president joked to reporters as he arrived back at the White House that evening.
He had been standing for about an hour and a half to shake hands with each of the 921 graduating cadets.
Footage shows Mr Biden appearing to point at one of two sandbags used to prop up his teleprompter as he was helped up by an Air Force official and two members of his Secret Service detail.
He was seen walking back to his seat unassisted and later jogging back to his motorcade when the ceremony ended.
"There was a sandbag on stage while he was shaking hands," White House communications director Ben LaBolt wrote on Twitter. "He's fine."
White House press secretary Karine Jean-Pierre said Mr Biden had boarded the plane flashing "a big smile", although one reporter noted that he did not take questions before the flight.
Elon Musk becomes the world's richest man again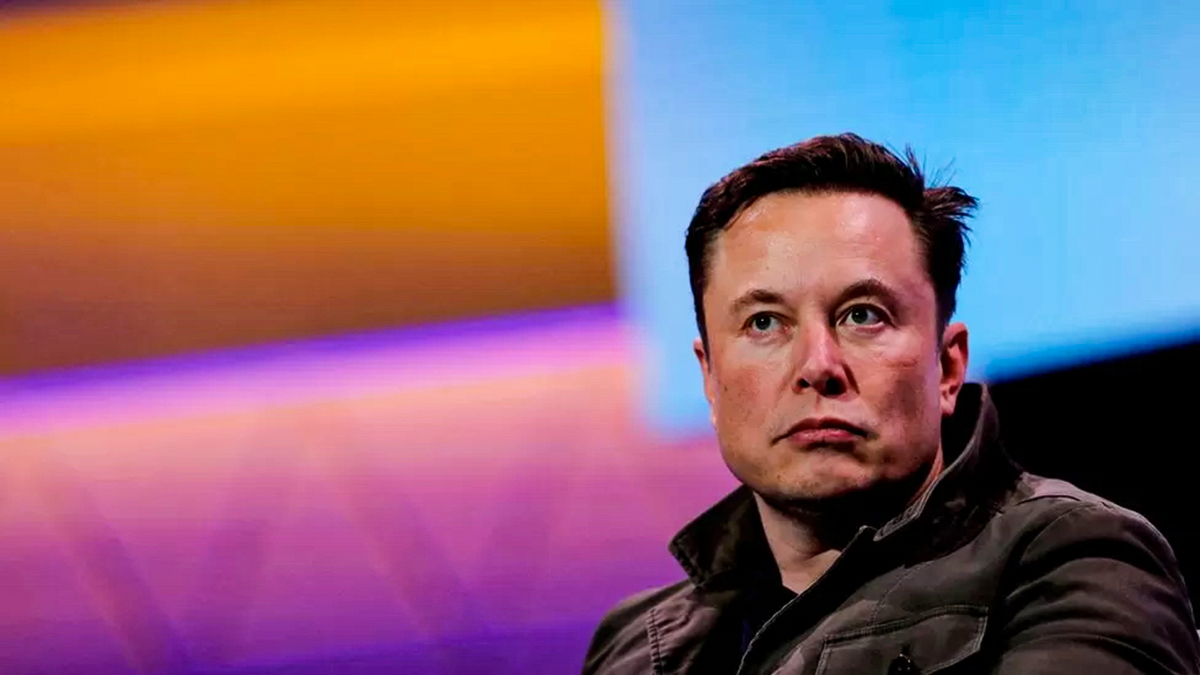 Elon Musk has reclaimed his position as the world's wealthiest person.
That's according to a Bloomberg Billionaires tally, which estimated the Tesla (TSLA) CEO's net worth is now about $192 billion, compared to LVMH (LVMHF) CEO Bernard Arnault's $187 billion.
The two centibillionaires, a term used to refer to people with fortunes of more than $100 billion, have been neck-and-neck for the top spot for months.
This week, Arnault's wealth slid after a drop in LVMH's stock Wednesday, according to Bloomberg calculations.
Arnault surpassed Musk in December, as his wealth climbed due to a boom in luxury goods sales that helped drive up LVMH's stock price. LVMH, one of the world's biggest conglomerates, is home to brands including Louis Vuitton, Dior and Celine.
Musk, meanwhile, has enjoyed a meteoric rise up the world's rich lists in recent years as his fortunes are directly linked to those of Tesla, the electric automaker. His biggest asset is the company's stock, of which he owns about 13%, according to Bloomberg.
Outside of Tesla, Musk is also CEO of SpaceX, the space exploration firm, and the owner of social network Twitter (TWTR).
LVMH's shares are up 19.7% this year, while Tesla's have risen 65.6% in the year to date.
(CNN)
Turkish President elected for a 3rd term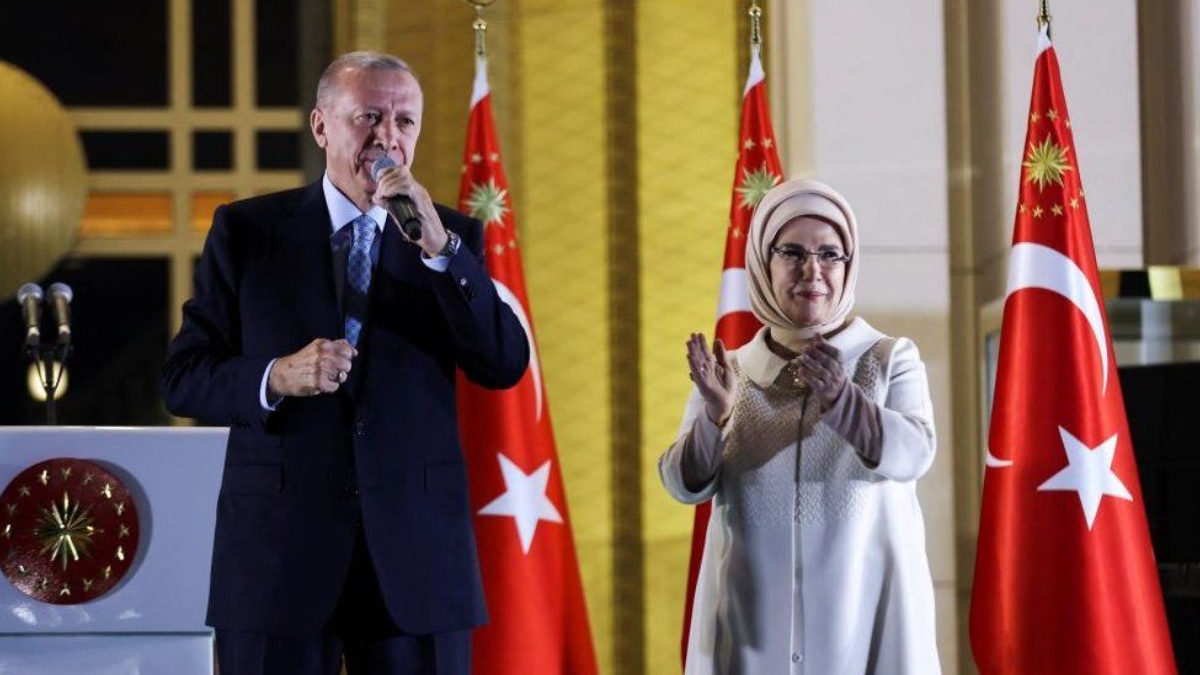 Recep Tayyip Erdogan's supporters celebrated well into the night after Turkey's long-time president secured another five years in power.

"The entire nation of 85 million won," he told cheering crowds outside his enormous palace on the edge of Ankara.
But his call for unity sounded hollow as he ridiculed his opponent Kemal Kilicdaroglu – and took aim at a jailed Kurdish leader and pro-LGBT policies.
The opposition leader did not explicitly concede victory.
Complaining of "the most unfair election in recent years", Mr Kilicdaroglu said the president's political party had mobilised all the means of the state against him.
President Erdogan ended with just over 52% of the vote based on near-complete unofficial results – almost half the electorate in this deeply polarised country did not back his authoritarian vision of Turkey.
Ultimately Mr Kilicdaroglu was no match for the well-drilled Erdogan campaign, even if he took the president to a run-off second round for the first time since the post was made directly elected in 2014.
But he barely dented his rival's first-round lead, falling more than two million votes behind.
(BBC News)