Boss of Indonesia cough syrup maker jailed after child deaths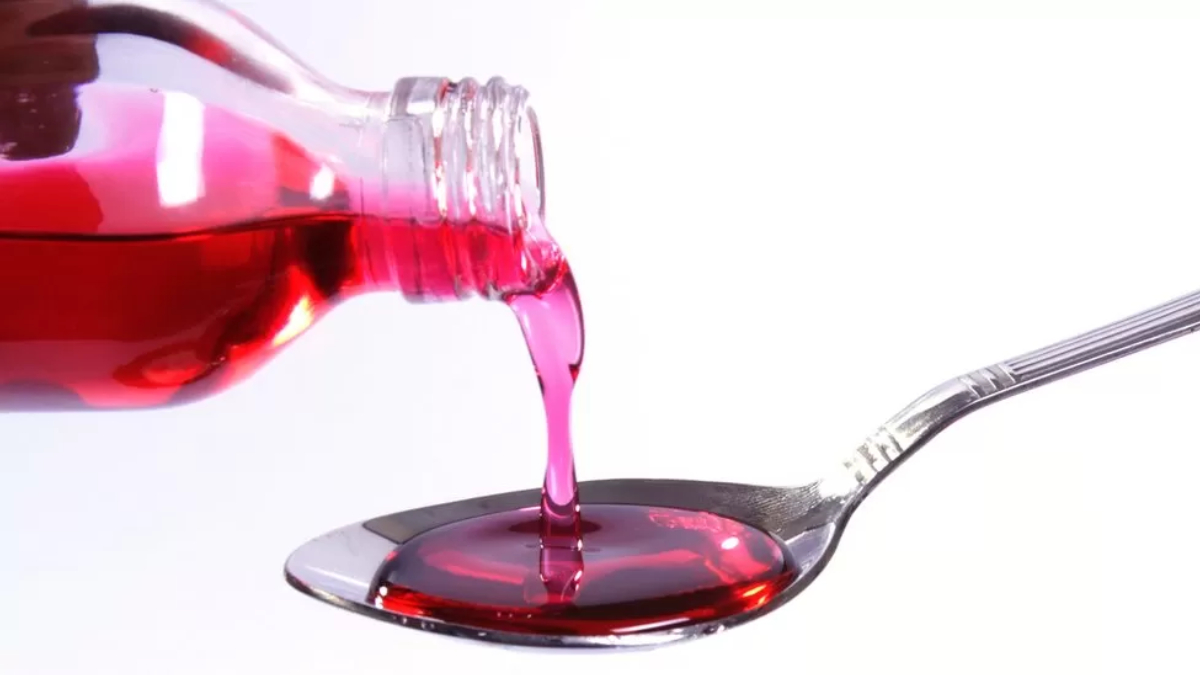 The boss and three other officials of an Indonesian firm whose cough syrup was linked to the deaths of over 200 children have been sentenced to jail.
They were handed two-year prison sentences and fined 1bn Indonesian rupiah ($63,029; £51,7130) each.
The firm, Afi Farma, was accused of producing cough syrups containing excess amounts of toxic substances.
The company's lawyer said they denied negligence and the firm was considering whether to appeal.
Prosecutors had been seeking a prison sentence of seven to nine years for Afi Farma's chief executive, Prasetya Harahap, and seven years each for the other defendants.
The Public Prosecutor said that between October 2021 and February 2022 the company received two batches of propylene glycol, which is used for making cough syrup.
These batches contained 96% to 99% ethylene glycol, the prosecutor said. Both substances can be used as additives to solvents. While, propylene glycol is non-toxic and widely used in medicines, cosmetics and food, ethylene glycol is toxic and used in paint, pens and brake fluid.
The company did not test the ingredients used in the cough syrup and instead relied on quality and safety certificates from its supplier, prosecutors said.
Afi Farma's lawyer, Samsul Hidayat, told the BBC that Indonesia's drug regulator did not require drug makers to carry out rigorous testing of ingredients.
The judge in the Kediri District Court, East Java, found the four defendants guilty of intentionally producing pharmaceutical goods that did not meet safety standards.
The case comes as efforts grow worldwide to tighten the oversight of drug supply chains after the poisonings.
Since 2022, more than 200 Indonesian children, most of whom were under the age of five, have died of acute kidney injury linked to contaminated cough syrup. About 100 deaths have been reported in The Gambia and Uzbekistan.
The World Health Organization (WHO) has issued warnings about six cough syrups made in India and Indonesia.
(BBC News)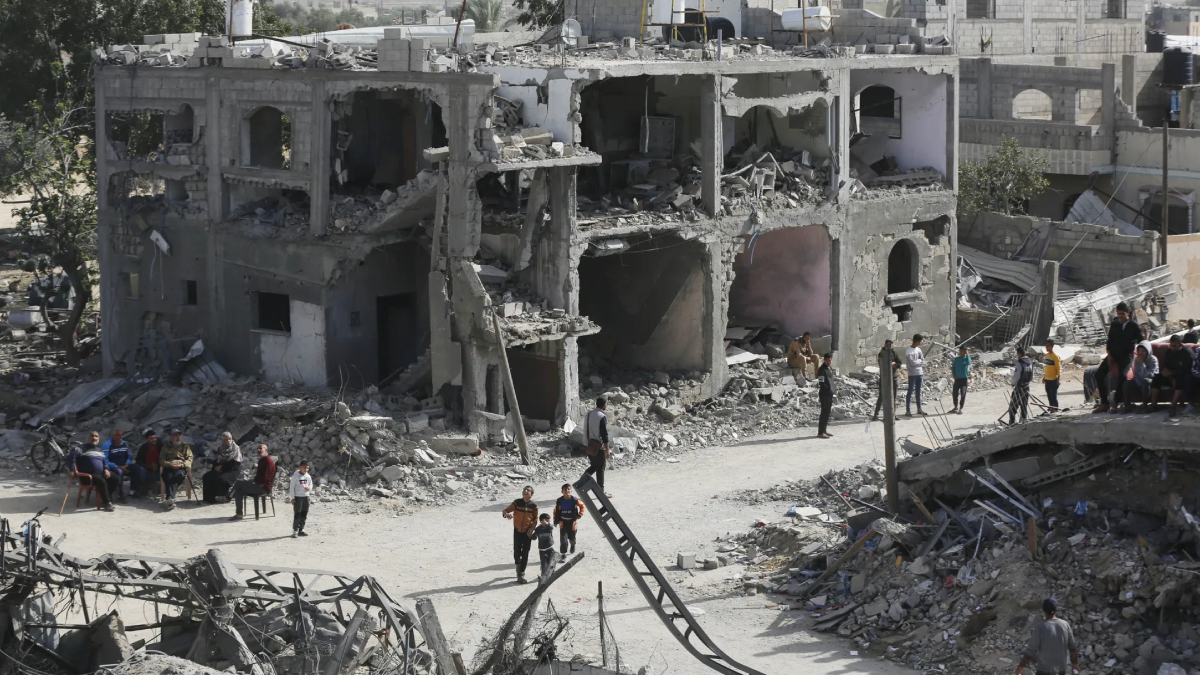 Hamas and Israel have announced the extension of a truce deal minutes before it was due to expire.
The Israeli military says the six-day truce in Gaza will continue in light of mediators' efforts to continue the process of releasing hostages.

The ceasefire was extended for a day after Hamas gave Israel a list of women and children hostages to be released on Thursday.
Sixteen Israeli and foreign captives freed from Gaza on Wednesday and 30 Palestinian female and child prisoners were released from Israeli jails early on Thursday morning.
Fmr. US Secretary of State – Kissinger, no more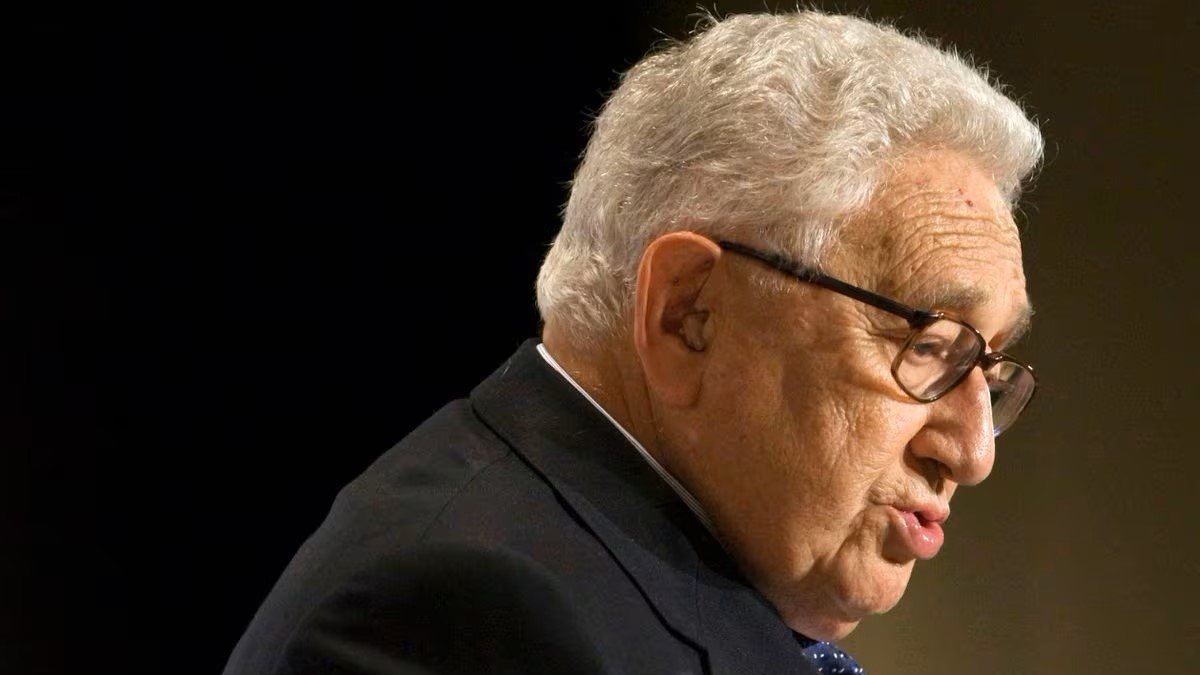 Former US Secretary of State Henry Kissinger has died aged 100 at his home in Connecticut.
His consulting firm Kissinger Associates announced his death in a statement on Wednesday evening, but did not disclose a cause.
It said he would be interred at a private family service, to be followed at a later date by a public memorial service in New York City.
Kissinger served as America's top diplomat and national security adviser during the Nixon and Ford administrations and energetically pursued the policy of détente which thawed relations with the Soviet Union and China
Kissinger was both awarded the Nobel Peace Prize and roundly condemned as a war criminal as well.
Kissinger had been active past his centenary, attending meetings in the White House, publishing a book on leadership styles, and testifying before a Senate committee about the nuclear threat posed by North Korea. In July 2023 he made a surprise visit to Beijing to meet Chinese President Xi Jinping.
(Agencies)
World's biggest iceberg on the move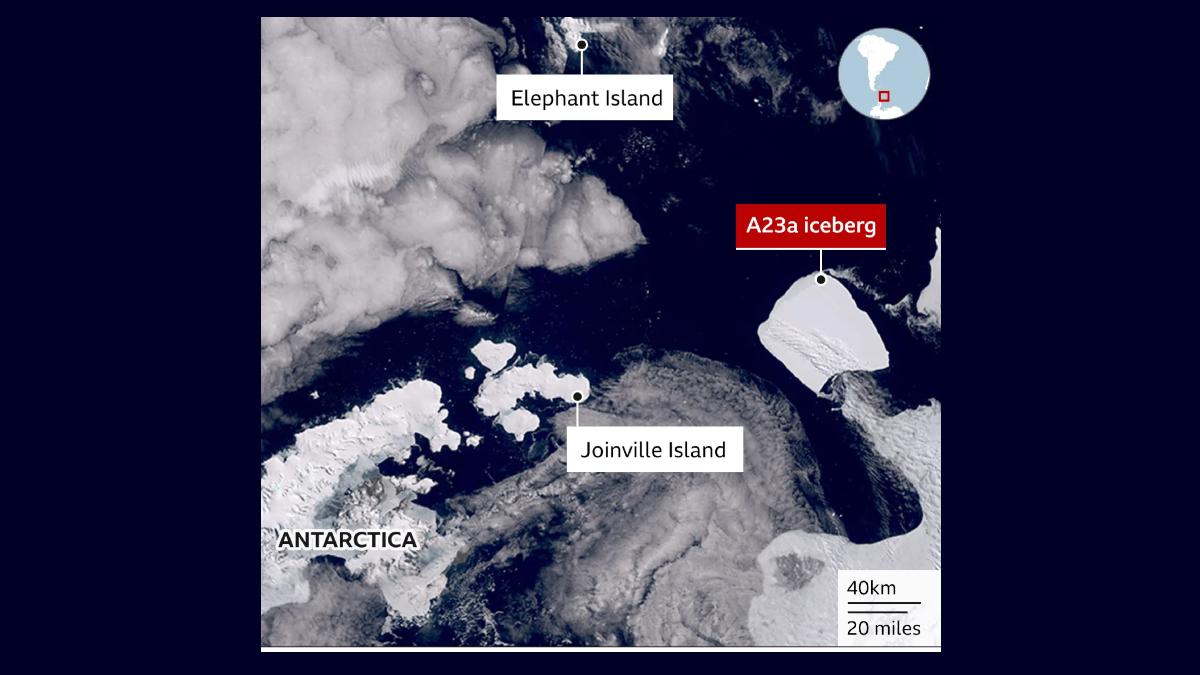 The world's biggest iceberg is on the move after more than 30 years being stuck to the ocean floor.

The iceberg, called A23a, split from the Antarctic coastline in 1986. But it swiftly grounded in the Weddell Sea, becoming, essentially, an ice island.
At almost 4,000 sq km (1,500 sq miles) in area, it's more than twice the size of Greater London.
The past year has seen it drifting at speed, and the berg is now about to spill beyond Antarctic waters.
A23a is a true colossus, and it's not just its width that impresses.
This slab of ice is some 400m (1,312 ft) thick. For comparison, the London Shard, the tallest skyscraper in Europe, is a mere 310m tall.
A23a was part of a mass outbreak of bergs from the White Continent's Filchner Ice Shelf.
At the time, it was hosting a Soviet research station, which just illustrates how long ago its calving occurred.
Moscow despatched an expedition to remove equipment from the Druzhnaya 1 base, fearing it would be lost. But the tabular berg didn't move far from the coast before its deep keel anchored it rigidly to the Weddell's bottom-muds.
(BBC News)